Back to school time is seriously just around the corner. That means our mind is spinning with never-ending to-do lists and I'm sure back to school bulletin boards are one of them. Today, I thought I'd share some EASY… I MEAN SUPER EASY bulletin board ideas just in case you're a bit busy and need some last-minute inspiration. We're talking I've got 30 minutes before the kids come for Meet the Teacher last minute. Today, I've got some bulletin board ideas for you that are easy-peasy… seriously, just cut and hang and BAM! You're ready to go for a rockin' classroom vibe that is perfect for welcoming those kiddos back to school! (Oh and these are great to use as a backdrop for your at-home classroom!)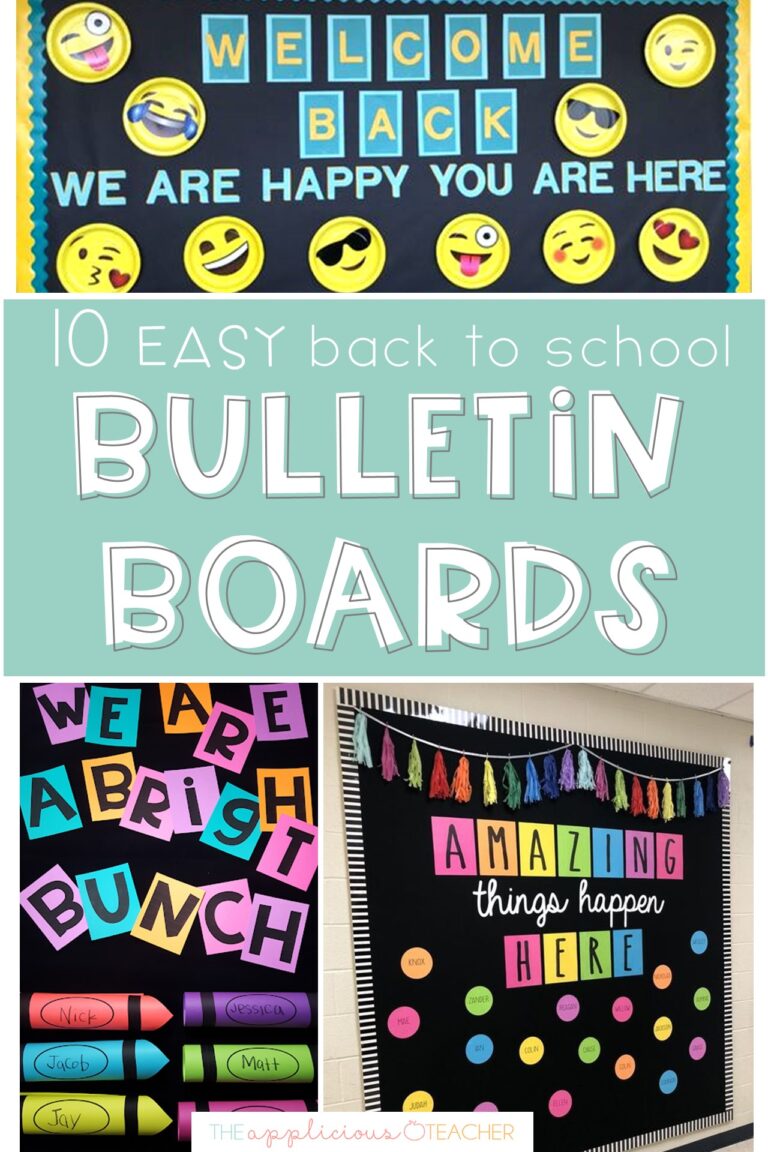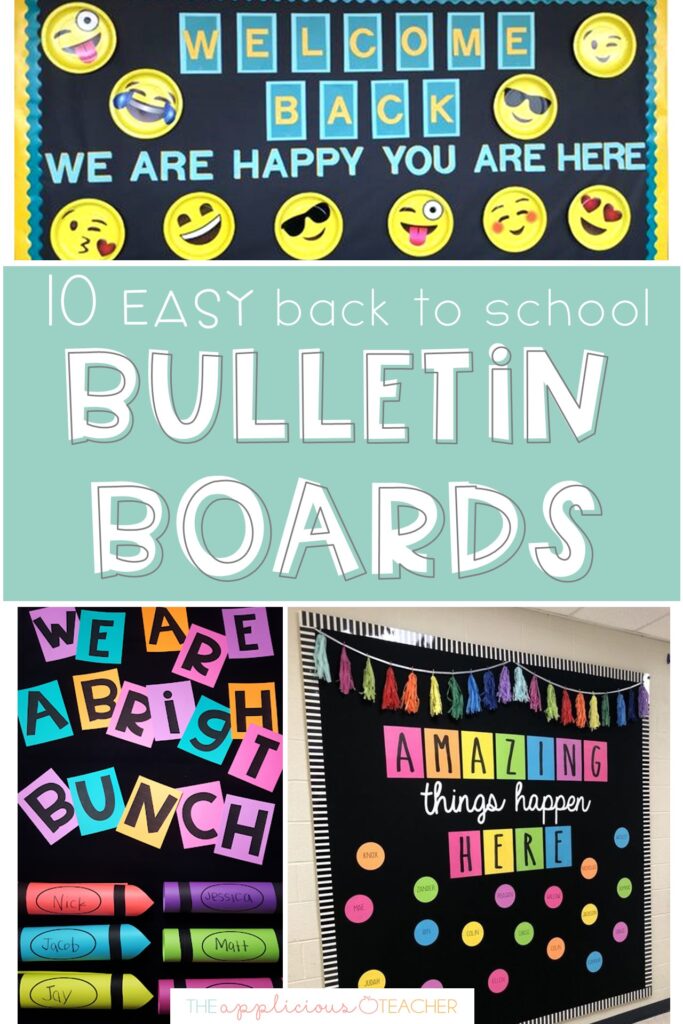 Please note this post contains affiliate links. If you do follow my links, please know that I do make a very, very small commission from your purchase. There is no cost to you, but this extra coinage helps me keep creating the best resources possible for you!
I've searched high and low for some of the best quick and easy Back to School themed bulletin boards to help you kick start your classroom décor without too much fuss or time spent! Here's my TOP 10!
10 EASY BACK TO SCHOOL BULLETIN BOARDS IDEAS:
1.Bustin' into School Bulletin Board
Alright, I'm starting with this one because it's one of my all-time favs! This low-prep bulletin board is just perfect for back to school, but it's generic enough to go with any classroom theme. The best part, though? It can stay up all year long!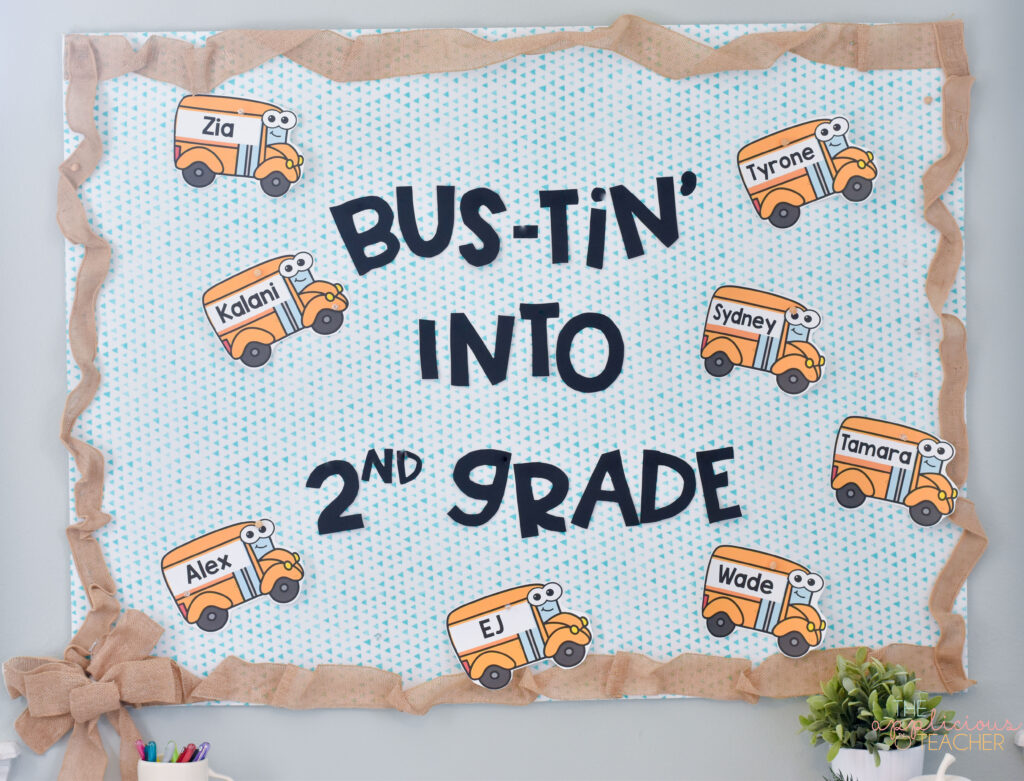 Grab this editable bulletin board set here!
2. Amazing Things Happen Here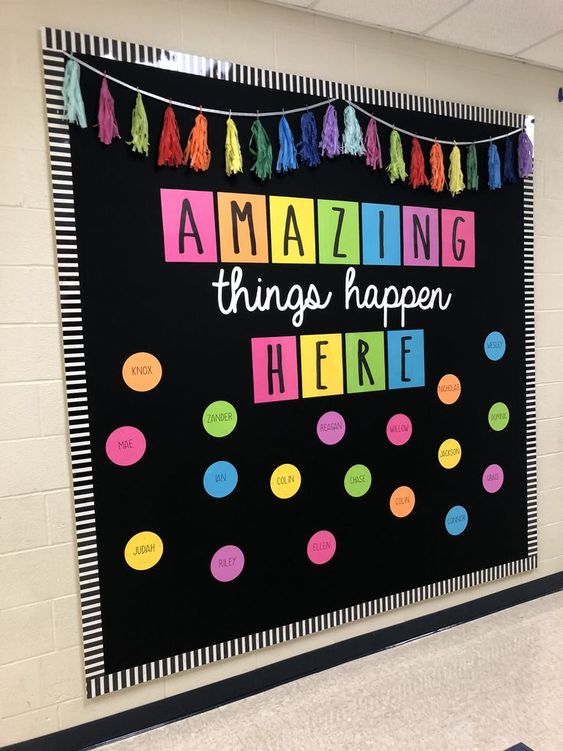 I'm pretty obsessed with how vibrant and colorful this one is. But what makes it so quick to set up for back to school is that it's going to be super easy to cut out those shapes – just blocks for the big letters, and then circles for each student's name. You can even order some pre-cut construction paper shapes like these. Then, just grab a sharpie and voila! The perfect bulletin board for back to school and it only took 20 minutes!
3. Welcome Back Emoji's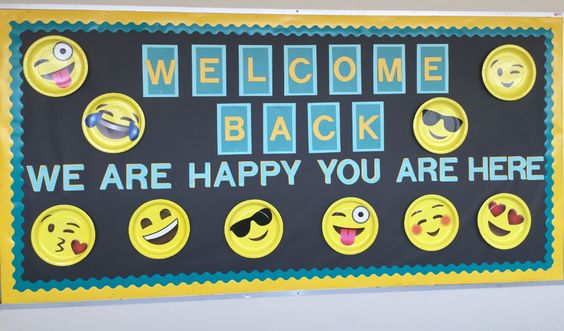 Okay, I seriously love this bulletin board!
So simple and fun! Use emoji paper plates like these here Then, use your school's Ellison machine to create the words. Don't have access to a die cut machine at school? Check out these simple precut letters!
This simple board will also pair perfectly with my First Day Jitters: Close Reading and Emoji Writing Activity! Yes, it's sure to bring a smile to your students' faces that first daunting day…even week…of school! But then, once you have them working on the First Day Jitters unit, you can use their emojis and writings from it to decorate the board too! #bestteacherever
4. Bright Bunch Bulletin Board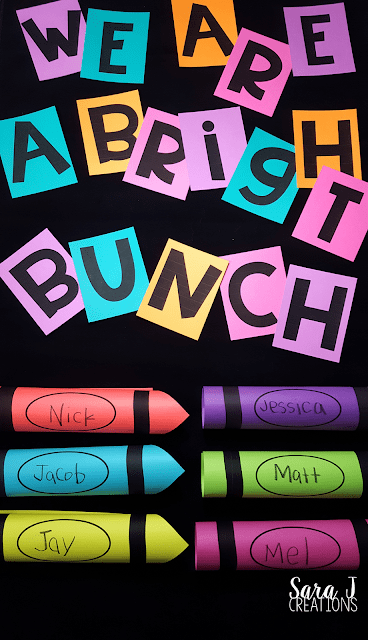 This neon one from Sara J Creations is just SO fun! And, would it surprise you to learn that this is a "no-cutting-construction-paper-required" board? That's right! The crayons are surprisingly easy to make. You just need a piece of construction paper and a sharpie, then just roll it up to make a crayon shape and you're done!
5. Popsicle Bulletin Board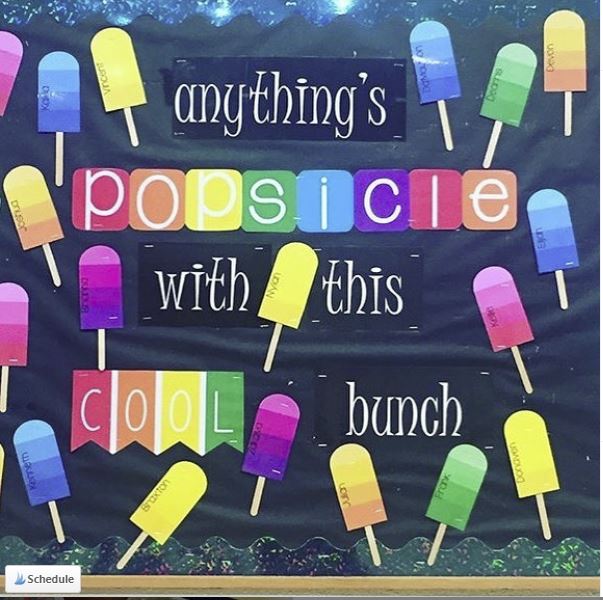 Sure to bring a smile at back to school, this quick and easy bulletin board gives the artist in you a chance to have some fun with paint chip color samples and popsicle sticks. How fun is that?!
Oh, and can you tell I'm digging the bright colors this year?
6. This Classroom is Better with You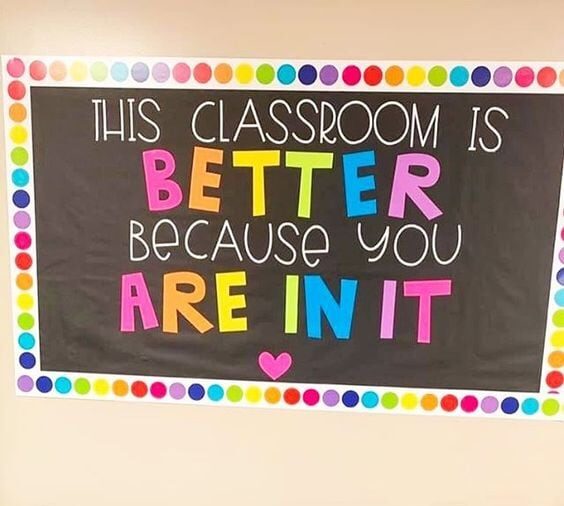 This one from Teacher Talk and Sidewalk Chalk made my list because… well, let's be honest, your students really need some extra love these days. A lot happened over the summer in their worlds. So, this board can serve as a visual reminder that they matter immensely both to you and to their classmates! Plus, it will take no time at all to through this together for back to school!
7. Be Who You Are
Okay, so this board is truly the ultimate quick and easy back to school bulletin board!! Why? Because… your students can help you make it! How cool is that?
Add a backing and then a border put on the "Welcome Back" and "Be Who You Are" words, and then pre-cut some brightly colored construction paper for the first day of class. 10-15 minutes tops! Then, depending on their age, either have them write on a word or phrase themselves that describes a strength of theirs OR write it on for them as you help them pick their word!
Easy AND interactive!
8. Who's Ready For A Great Year?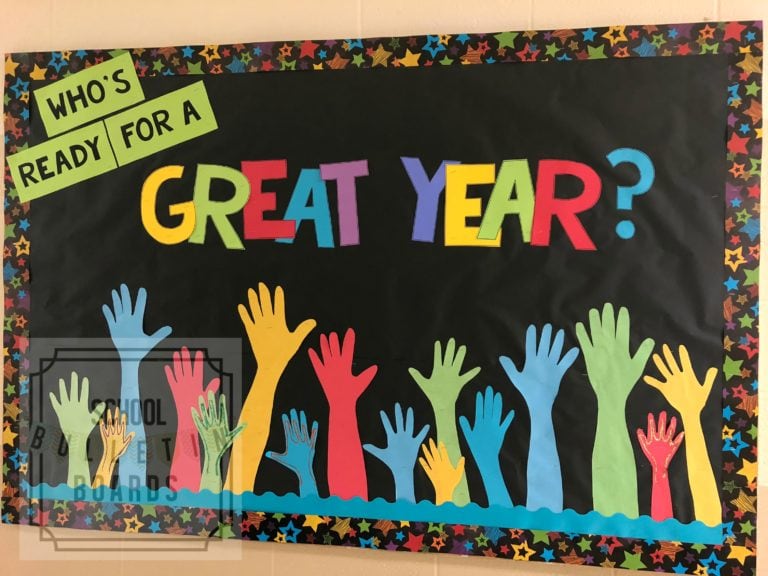 Here's another no-hassle back to school bulletin board idea! Yes, the raised hands can seem a bit challenging at first glance, but you really just have to make a few in different sizes and heights first and then just trace those templates. Done and done!
9. A Grape Bunch of 2nd Graders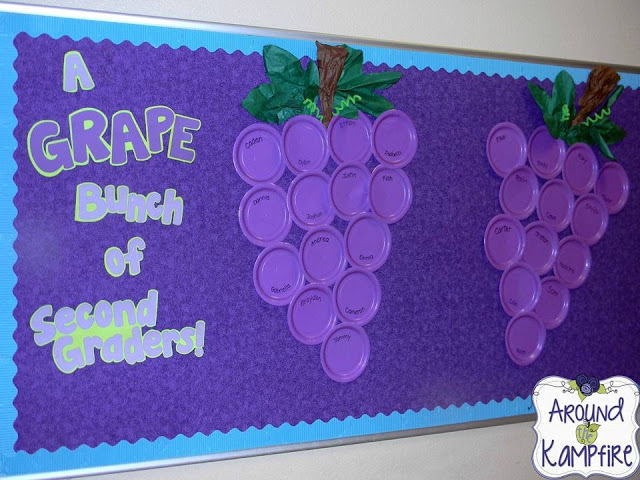 How cute and clever is this one from Around the Kampfire? She used a bit of colored tissue paper and some purple paper plates to create this low-prep back to school bulletin board for her seconds. So creative; plus, another good one to leave up all year!
10. Step into 2nd Grade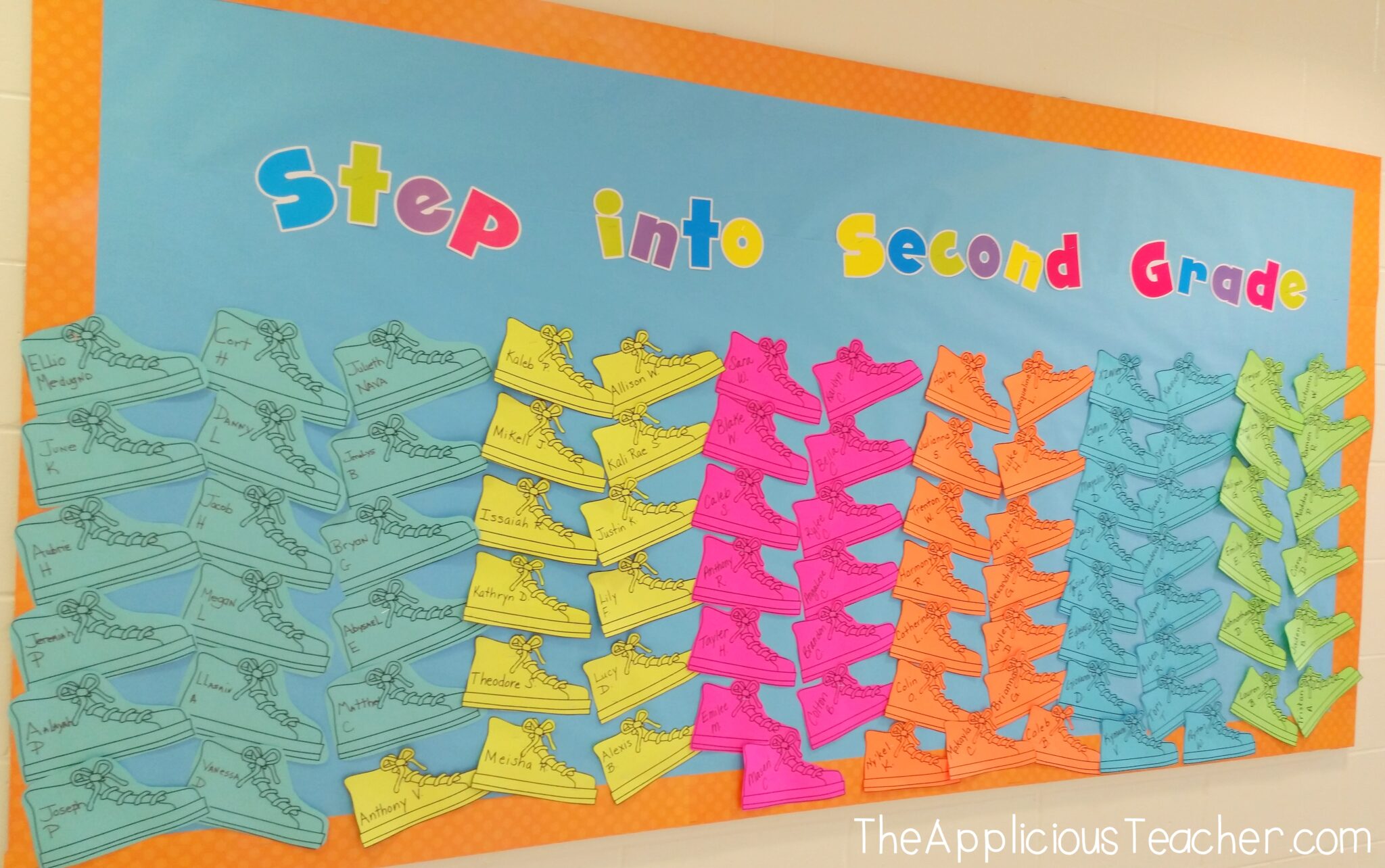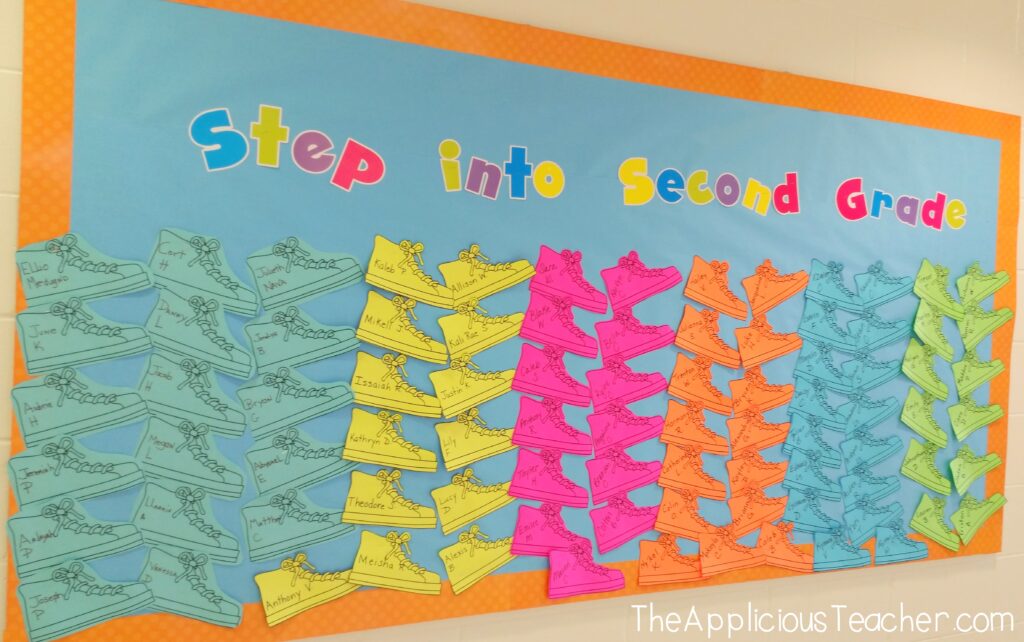 This last one I'm sharing with you is my own board that I created in our second-grade hallway with all 2nd-graders' names. It was super easy! Just print the letters, add the shoes in varying colors, and then go to town sharpie-ing (…is that a word? It is now!) on those names!
BONUS!!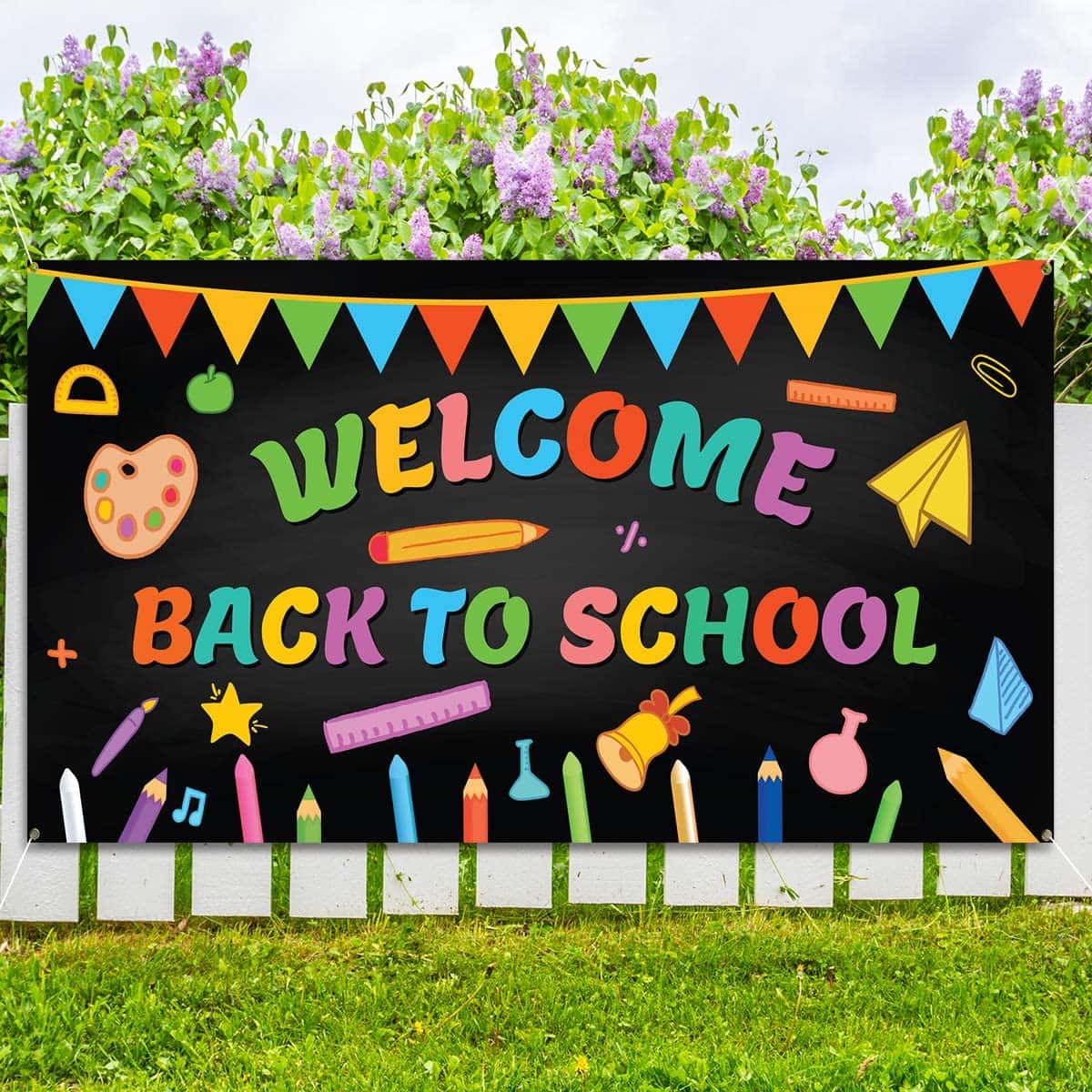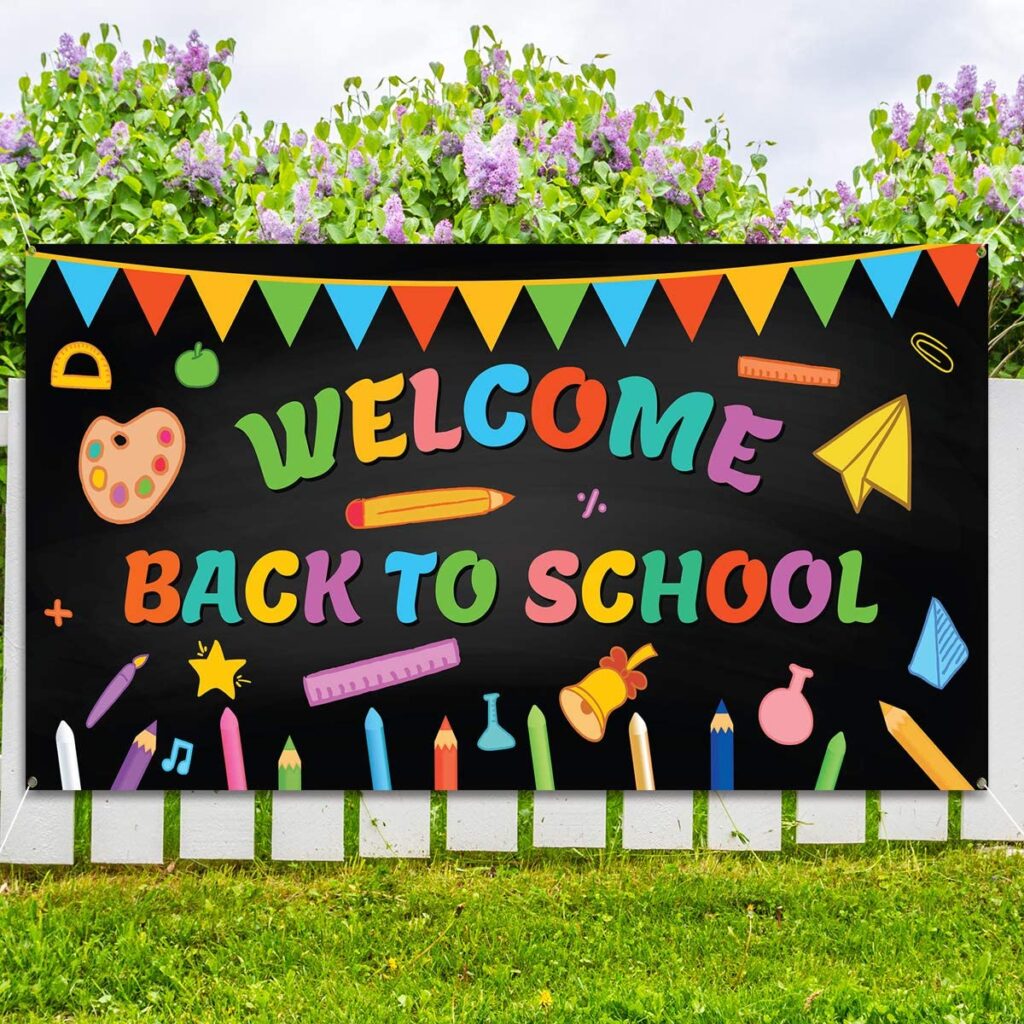 Ok… so this one is perfect if you really… I MEAN really don't have time! This is a bonus "cheater" board I found over on Amazon. Just tack it over a blank board and then don't tell anyone it's a pre-made banner…Shhh!
More Bulletin Board Inspiration!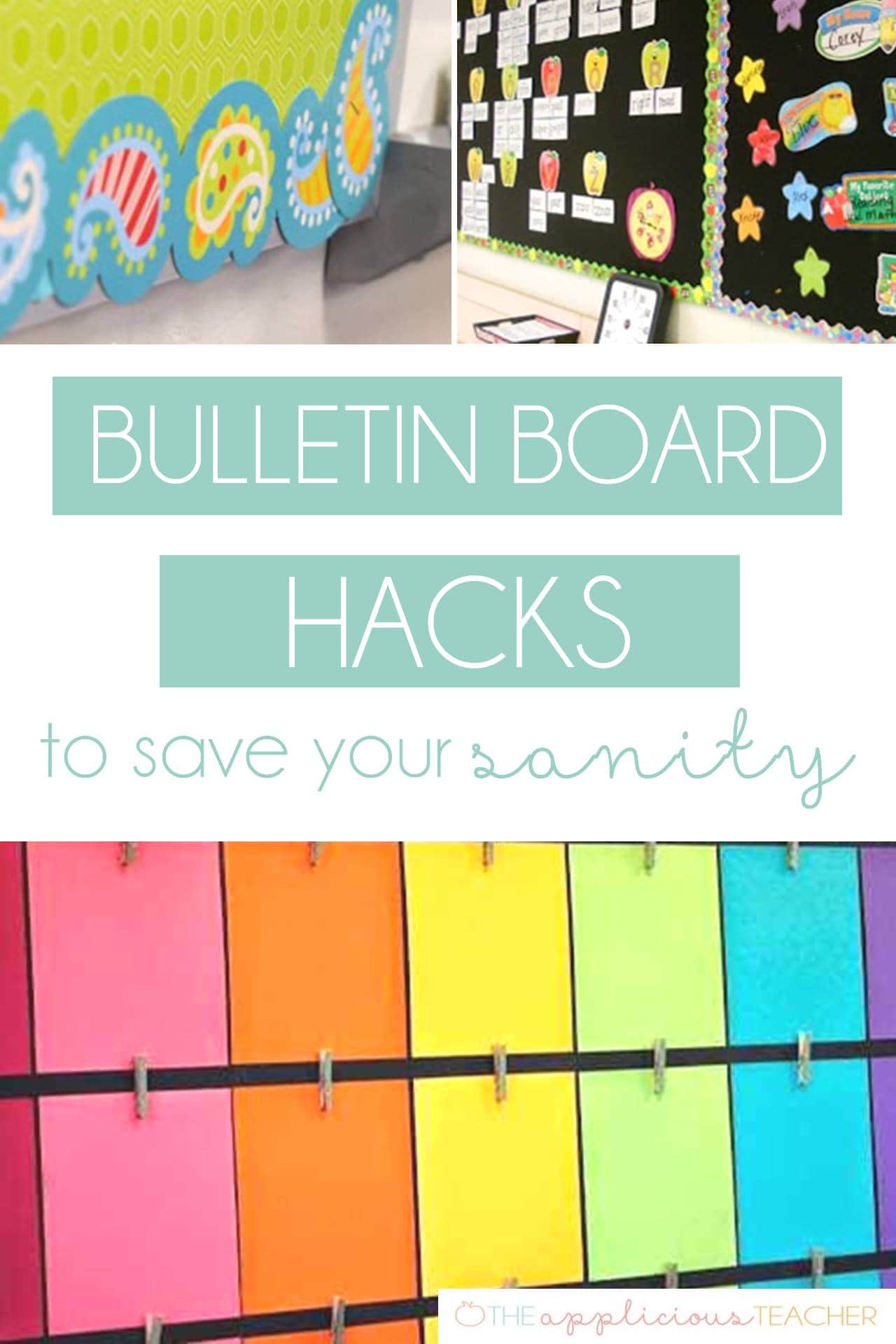 Need even more bulletin board ideas for when you're short on time? Check out these other bulletin board posts!
What are some of your favorite ideas for a quick back to school classroom decor? Comment below!