For the past few years, on the first day back from Winter Break, I've had my kids work on their own New Year's Resolutions. I've done this with every grade I've taught-including Kindergarten! That's why I love using these easy New Year's Resolution Tab Book for the students to write their goals in. And can we all agree that any activity that focuses on putting 2020 behind us is a good thing in any book?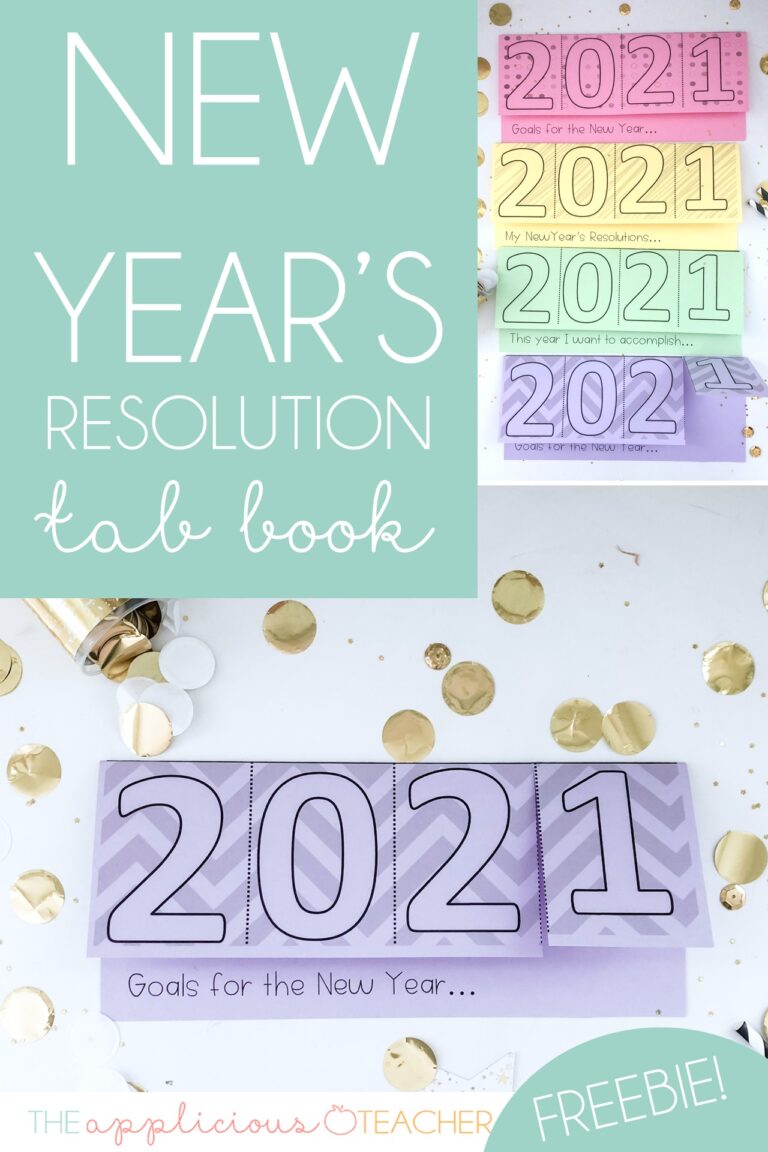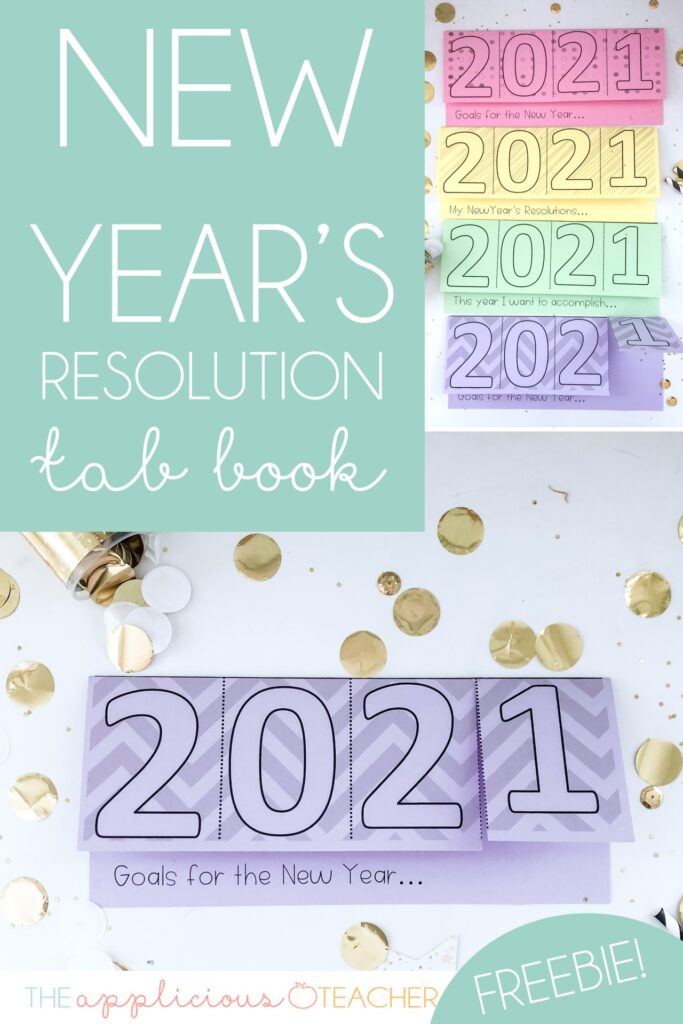 Well this year, I've updated this easy New Year's Resolution activity to include a digital version for Google Classroom. Perfect for those of you who are still teaching virtually in the new year (or worse: trying to piece together activities for your hybrid instruction! UGH!)
Now, this don't need to be printed out until just before you come back from Winter Break. And I definitely don't update this free download until mid to late December, but since I have a few days before the craziness begins, I went ahead and updated EVERYTHING for you so even the early planners can snag these for when we get back after Christmas break. Also, like I said earlier… who isn't ready to just put 2020 to REST!
New Year's Goal Setting Tab Book for 2021
These little tab books are so easy to make! Here's a quick how to print and assemble the printable version!
To Use:
Select the two designs you like. Then, double side print. I used fun bright colored paper, but white would work too!
Then, have your kiddos fold on the solid line. This will create a little tab part that will stick out at the bottom.
Cut on the dotted lines. This creates the fold up parts.
Under each tab, students can write their goals for the New Year. These can be academic or personal. Just something for them to work as we move through the rest of the year.
I do love starting lessons with books! I found this great goal-setting book Ruby's Wish by Shirin Yim Bridges. (AF link) It's a story about the author's grandmother and her goal of attending a university like her male cousins and uncles.
If you'd like to see more goal setting books, check out this post from ThinkGrowGiggle.com. Jeanine shares quite a few other great goal-setting book ideas!
Lots of Printing Options
This FREE printable includes several different goal statements so you can customize it for your students and what you want them to work on in the new year!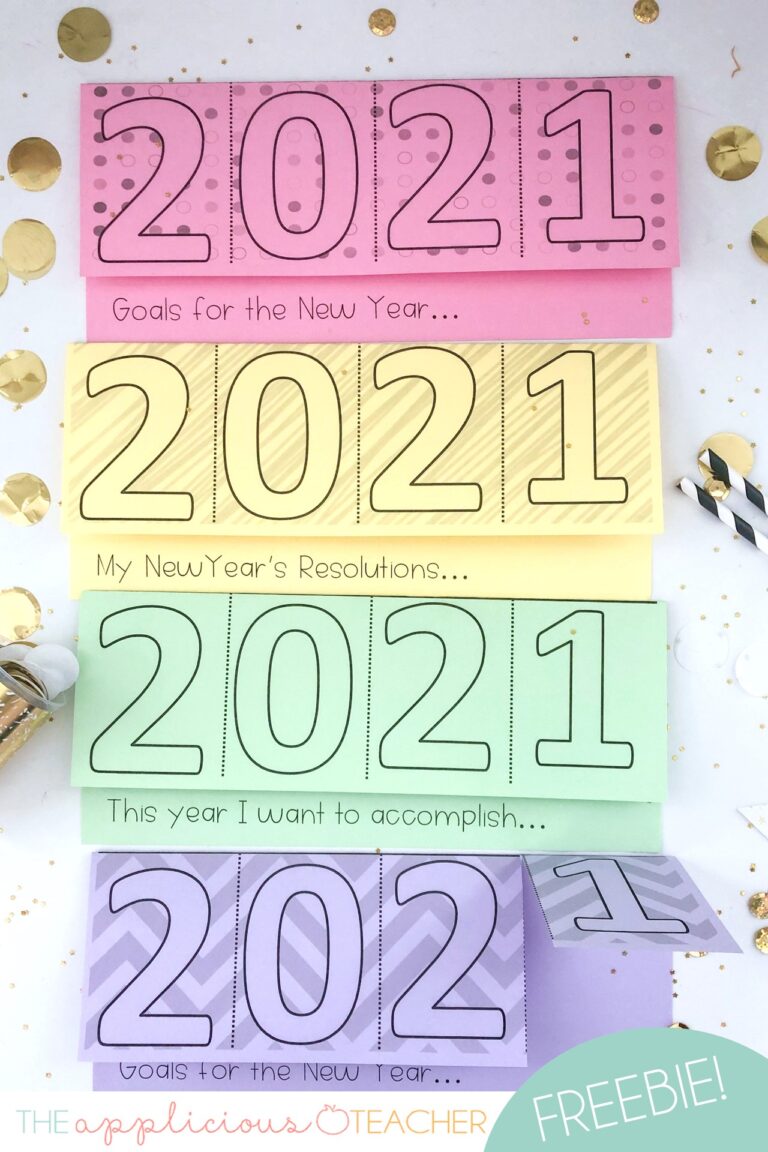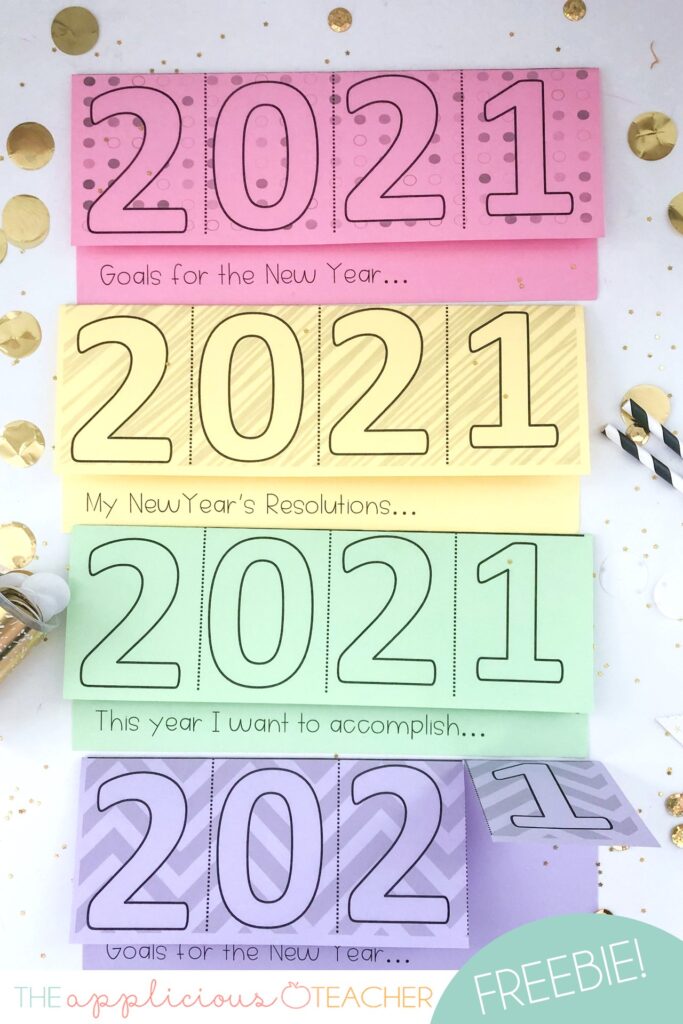 Now if one of your New Year's resolutions was to cut down on taking graded work home, be sure to check out this post!
New Year's Resolution Bulletin Board Idea!
These New Year's Resolution tab books look great hanging up on a bulletin board, and the best part is you don't actually have to change them a few weeks after you hang them up.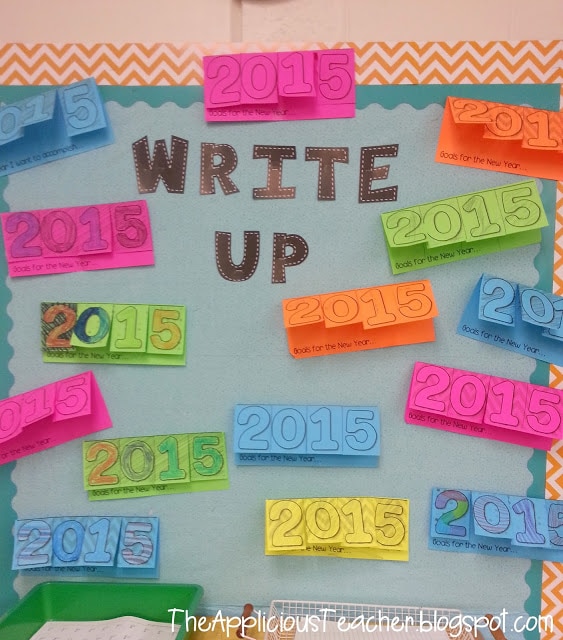 Leave them up until the end of the year and refer back to them as you check in with your goals! Here are my third grader's tab-books from a few years ago
New Year's Goal Setting Activity Goes Digital
With so many teacher friends still teaching online, I also updated this free download to include a digital interactive version made in Google Slides!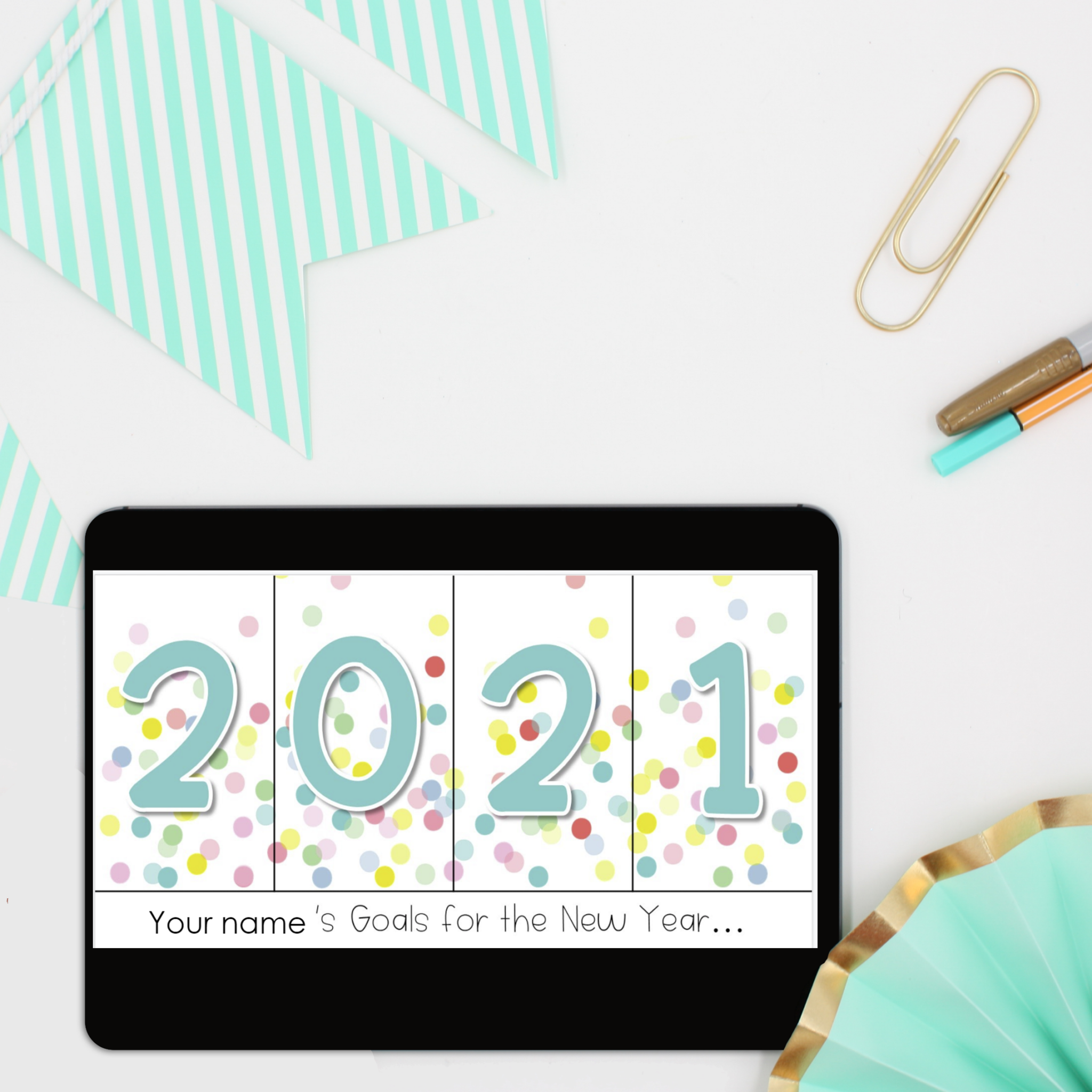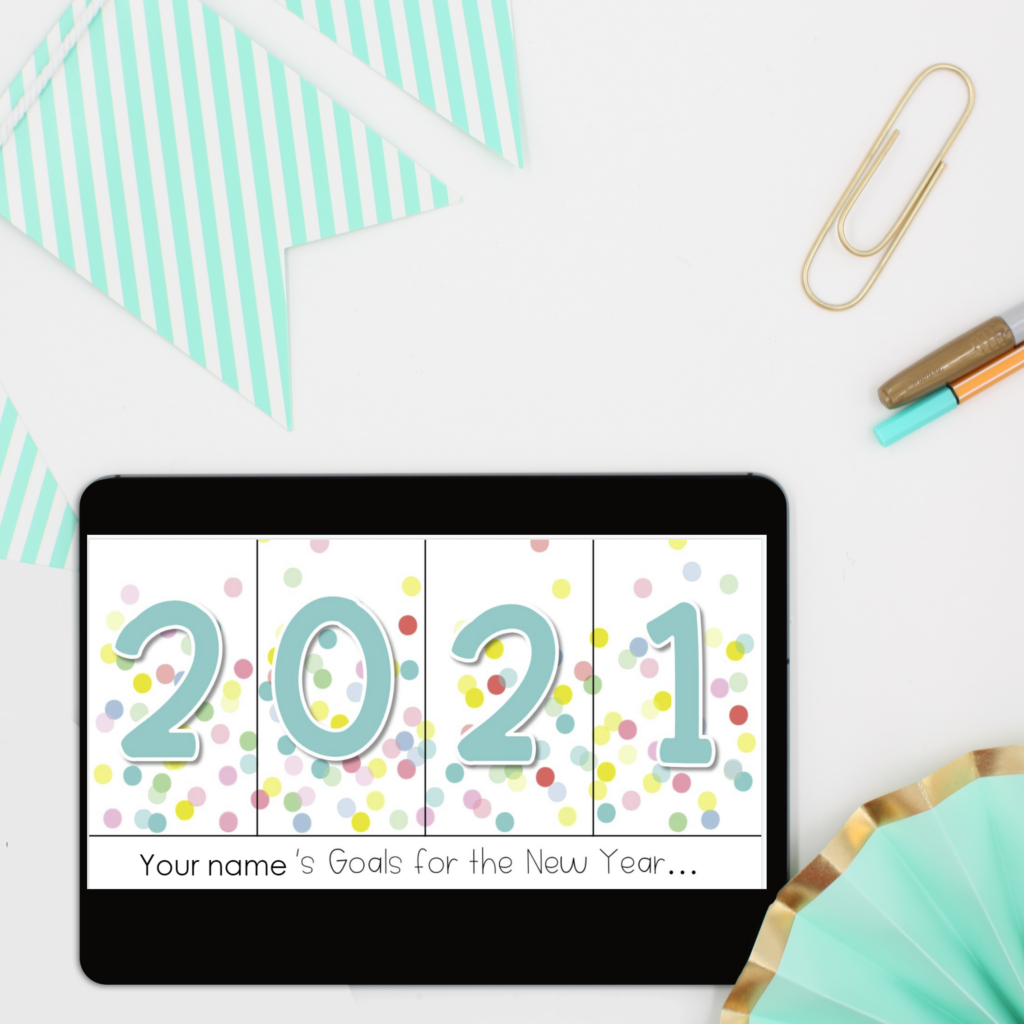 This version is super simple to use as well and includes directions on how to share with your students for Google Classroom and in Microsoft.
After students add their names and their goals, they can share their tab book with the class. In "Present mode" the slides have been pre-programmed to "lift up" when you move to the next slide. Your students will love how each tab magically lifts up as they share their goals for 2021!
This is a great activity to do in Break Out rooms too! If you don't have access yet to the Google Classroom version, check out this extension and tutorial.
New Year's Resolution 2021 Activity Free Activity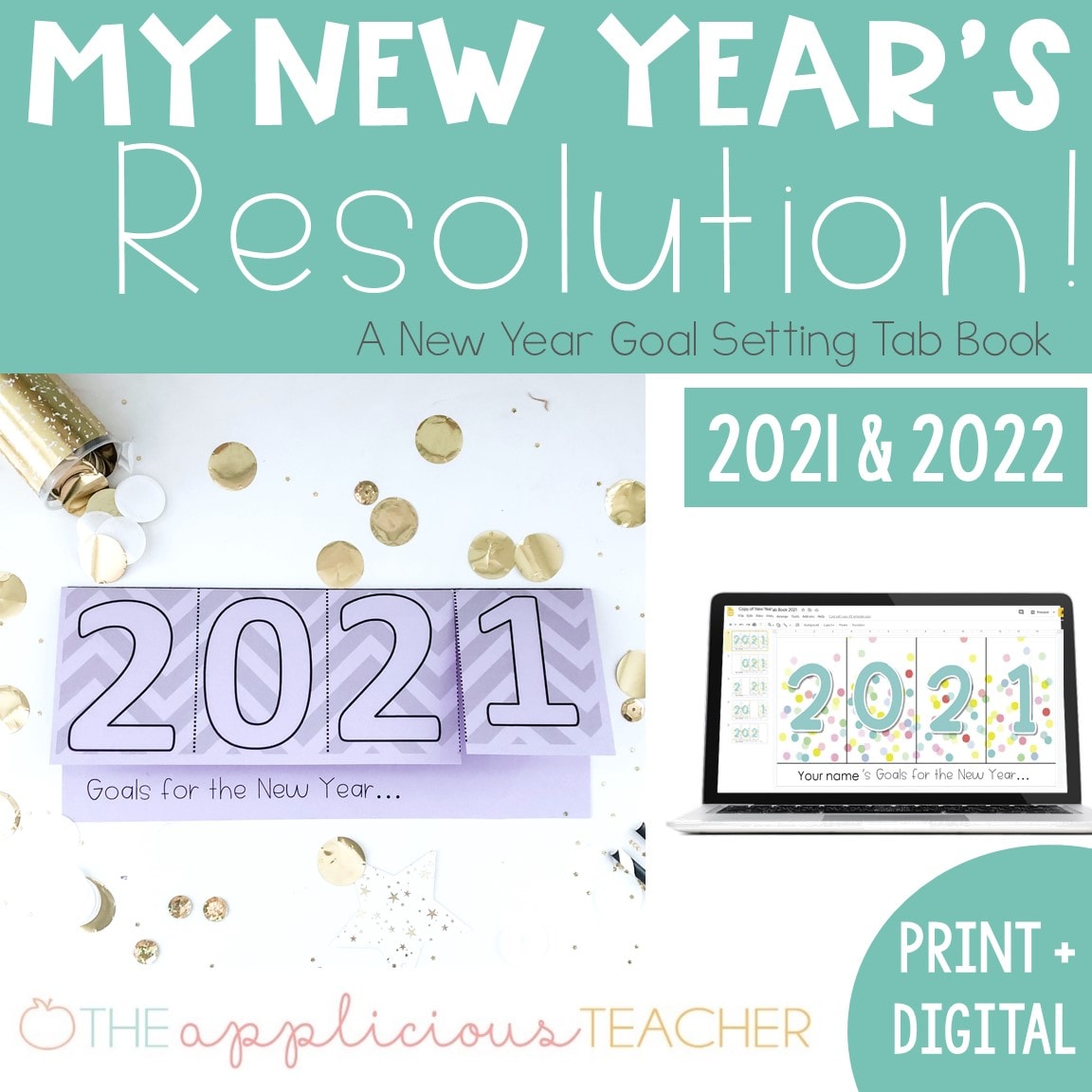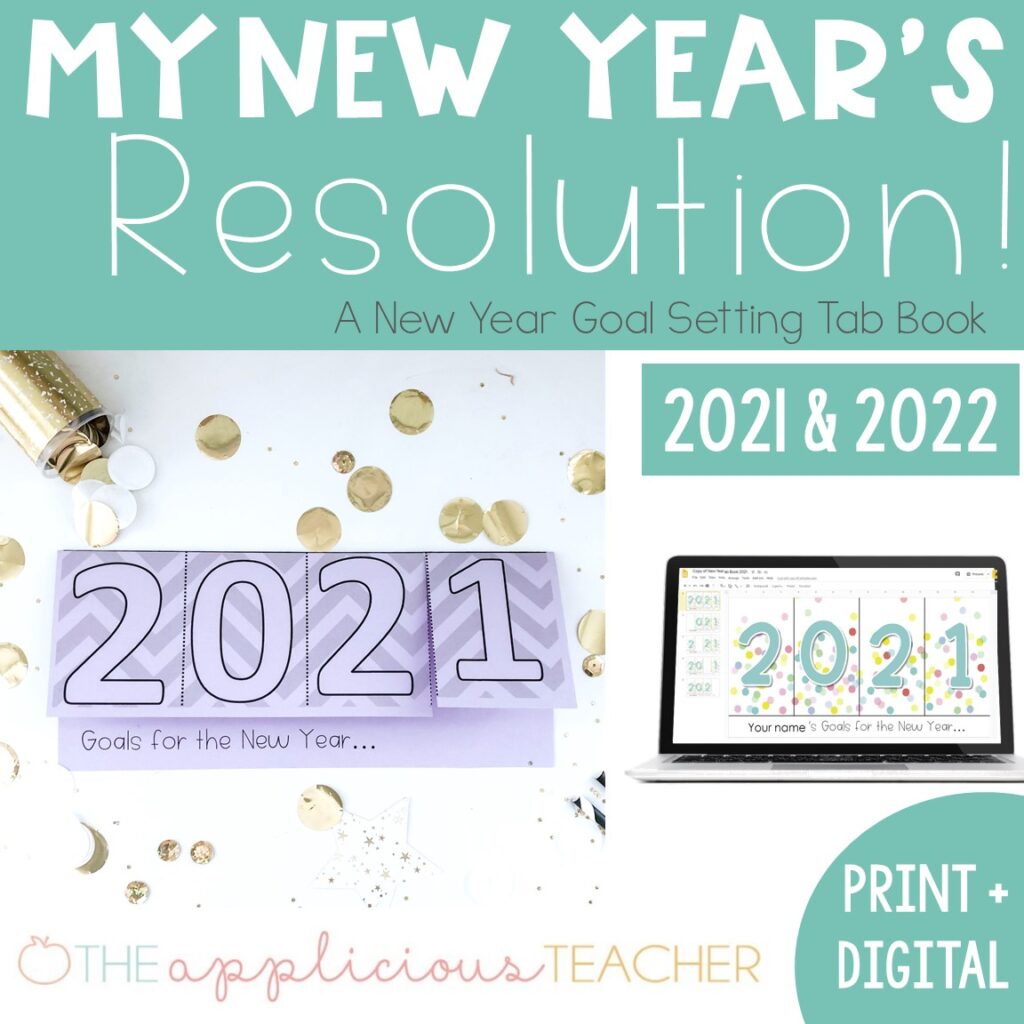 Now quick go and grab this free download! The download includes different printable options as well as a link to the digital student activity.
If you like what you see, be sure to follow my TeachersPayTeachers store so you'll be the first to know when new products are posted!
Ah…. doesn't it feel good to have at least one thing marked off your to-do list?
Sign up to snag these!
Receive all these classroom management tools right to your inbox!