So the other day, I saw this picture quote and thought, as hard as it is to swallow, these words are so true…
We HAVE to immerse ourselves in the technology that is available to us!!!!!!!!!!!!
So I got to thinking… How can I use MORE technology in my classroom? (I don't think the overhead is cutting it anymore…LOL! ) Then it hit me! QR CODES!!!! QR codes are the easiest and fastest way to engage students without disturbing too much of the classroom routine. For those of you who may not be familiar with the terminology, a QR code is a "link" of sorts, imbedded in a scan-able picture. They look like this: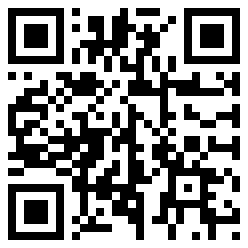 (You know you've seen 'em)
You hold up your digital device (smartphone, tablet, e-reader, and etc) and "scan" the code using a scanner app ( like…QR DROID for android or Qrafter for Iphones) and it takes you to the website, questions, or whatever is linked up to it.
Making a QR code is super simple! Here's how you do it:
1. Find a QR code generator on the internet. I like the website Kaywa.
2. Insert the link to the website, or if you want text, click text and write what information or questions you want your students to have access to.
3. Then click "Generate"
4. WA-la! A QR code is created! You can use the html code to embed it on a blog or webpage, or print out the picture and use in your classroom! (The one above is for my blog! Hehe!)
Now that you know how to make 'em… on to how to use 'em in your classroom…
These are just a few examples but the possibilities are endless. (Literally ENDLESS!!!)
1. "I'm Done…" Poster- I LOVE LOVE LOVE the idea of a QR poster with multiple codes that are linked up to great academic websites.
Students can scan the codes when they are done with their work. What a
great way to keep your early finishers busy with meaningful activities! This picture is similar to what I would like to do in my classroom. (This is for a college, but you get the idea…)
2. Book Critique- I have also heard of students creating book critiques, then creating a QR code for it, and taping the QR code to the back cover of a book. This way students can read what other students thought of the book before they read it.
3. I Spy- What a great way to play "I Spy" around the room! Students can work in pairs to find and scan the different QR codes and solve the problems/riddles/questions as they work through the room.
4. Behavior Coupons- I saw this idea over at FlapJack
Students can scan a QR code as an incentive for good behavior. Good choices equals a choice of a QR code coupon? LOVE IT!
5. Homework Sheets- Put them on homework sheets so that your students can scan the code and go to a specific website or complete a specific task.
6. Attach the codes to a center as a SUPER EASY extension piece.
7. Put QR codes on pictures and have writing prompts attached to codes. Students scan the picture they are interested in, read the prompt and use it as a jumping off point for their writings.
8. Getting to know you games…
Have students create a code with information about themselves, then take a picture of students holding their QR code. Students can learn more about each other by scanning their pictures.
9. Interactive Bulletin Board- have QR codes on a bulletin board that correlate with what you're learning, or have posted.
Ok… I could go on.. and on… and on about using QR codes in the classroom. Like I said the possibilities are only limited by your imagination! How do you use/or want to use QR codes in your classroom?
Leigh
Sign up to snag these!
Receive all these classroom management tools right to your inbox!