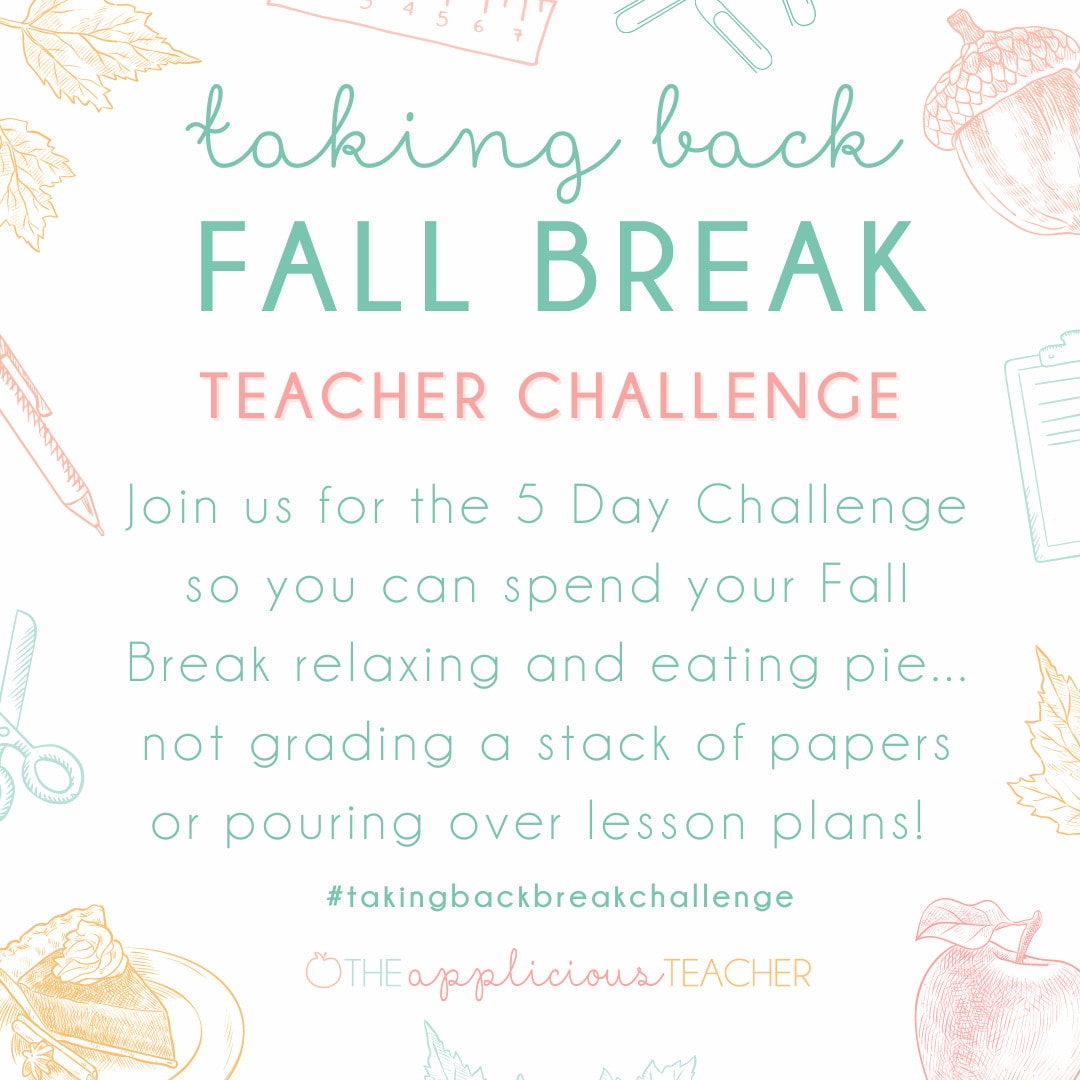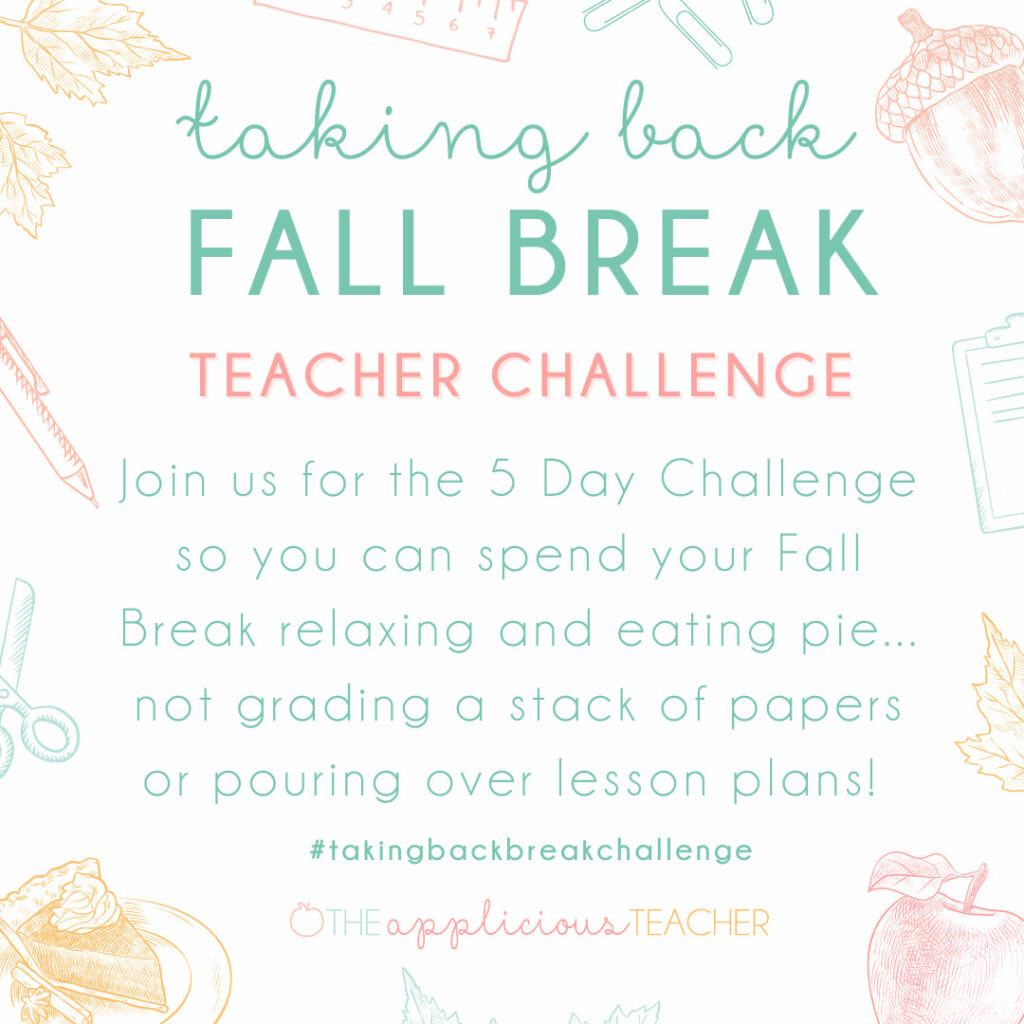 Take Back Your Fall Break!
Join thousands of teachers, just like you, who are ready to spend their vacation time relaxing on the couch with pie in their hands instead of staring at their school computer!

During this 5 day email challenge, I'll take you through EXACTLY what you need to do each day to take back your fall break!
Can't wait for you to join us! Challenge starts the week before Thanksgiving Break!