Don't you just love prepped and ready to go centers? Me too… but after a few months, your kids are ready for something new and your centers have seen better days. Well today, I'm here to share with you the secret behind making your centers last all year!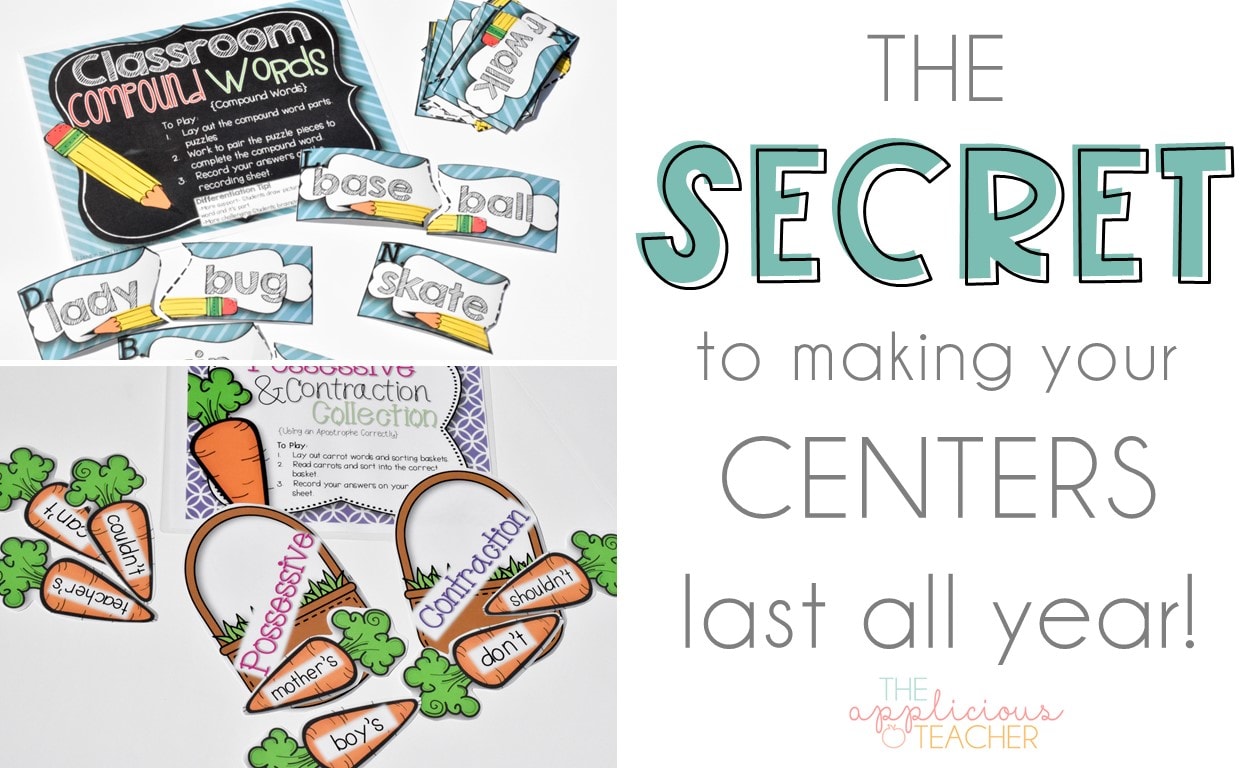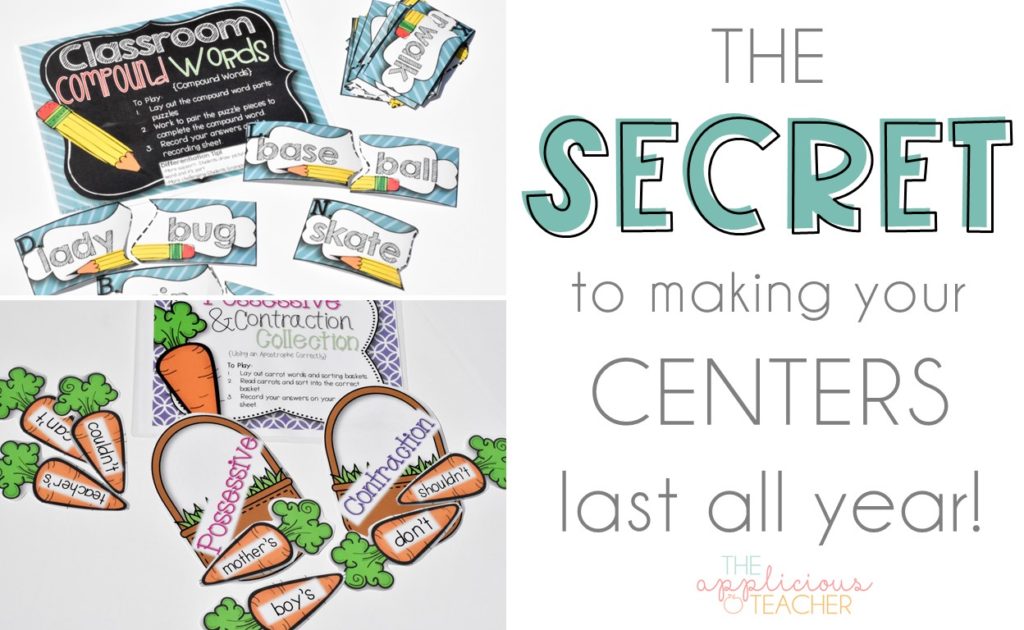 And to help illustrate the teacher secrets is the Back-to-School Edition of my Center Days: Differentiated Literacy Centers!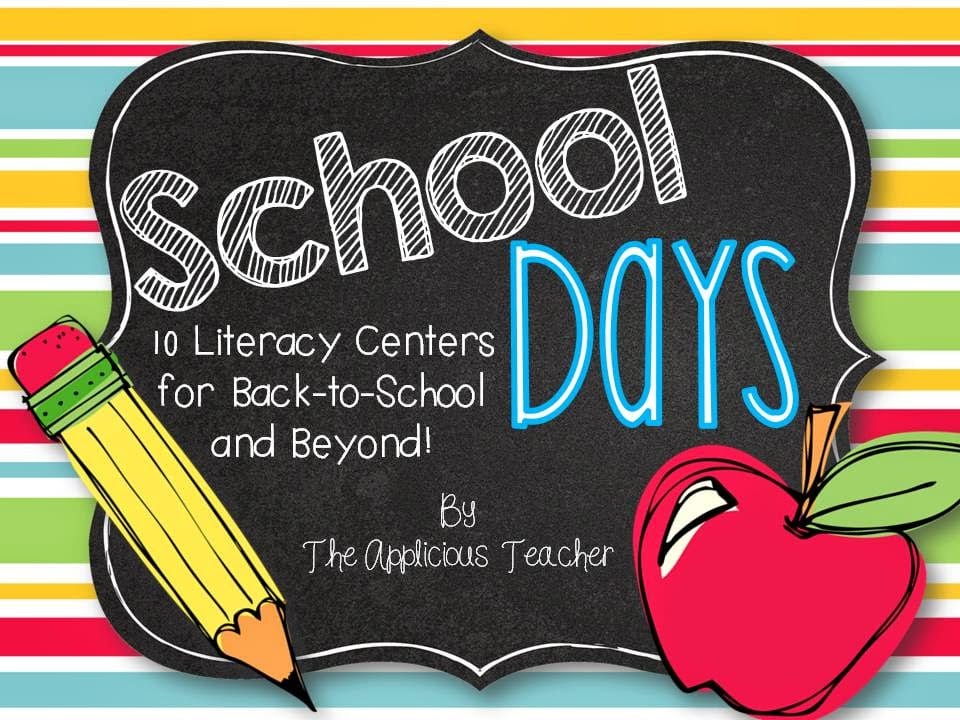 You can get a closer look at those
here
.
The First Secret To Making Your Centers Last All Year…
First, make sure your activities are differentiated. The second graders that walk through your door at the beginning of the year and the ones that come through in December are different learners with different knowledge. That is why differentiation of your activities is so important! That secret alone will allow you to use activities from day one through day 180!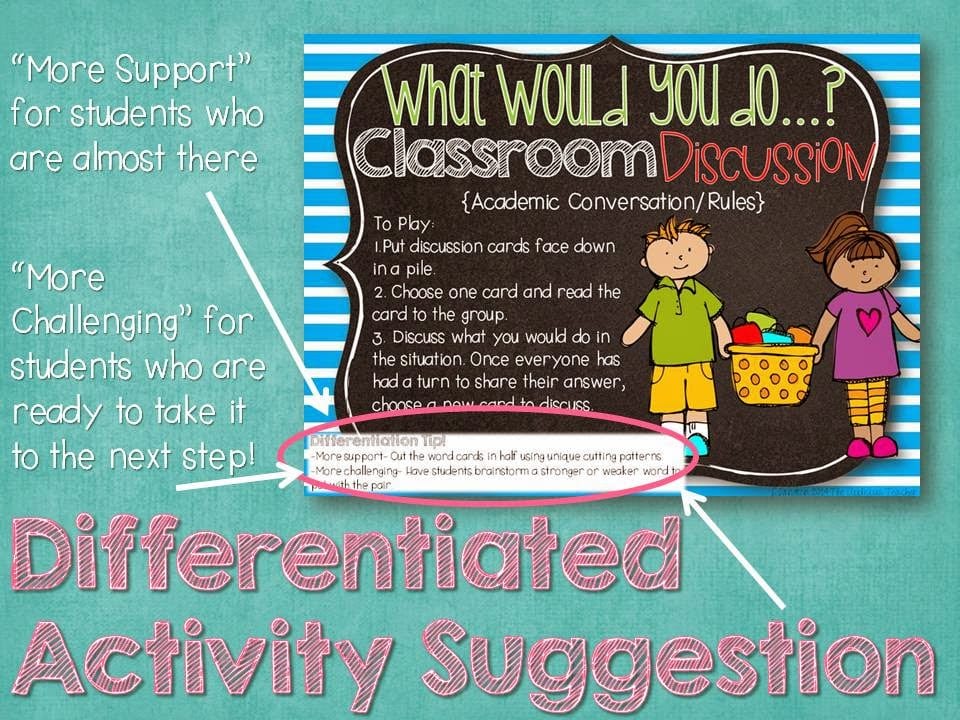 To make differentiation easy for you,
this pack
includes a "More Support" and a "More Challenging" suggestion for each activity. Use the more support activity for the beginning of the year, then move the more challenging activity for the middle and end.
This will allow your kiddos to use the activity in the complicity that they are ready too. As they grow, you can change the way the students use the center (instead of creating a whole new center! Hallelujah!)This is def something you can do with centers you already have. Just think about what support and challenging ways you could use that center. It just takes a little brainstorming!
Some Suggestions for Differentiating Center Activities:
Use more challenging/Less challenging sight words to complete the activity
Allow groups to work together/not work together
Have more or fewer pieces in the activity
Have an answer key
Cut the activities a certain pattern so they become self-matching
Add a writing extension
Extend the activity with one mores (Like find one more word, write one more sentence, etc)
Teacher Tip!
I am a huge fan of activities that can be used in different ways. I figured each of these could be used as a whole group game to help solidify the concept, then move on into centers.
The Second Secret to Making Your Centers Last All Year
I'm a huge believer in durability! You want your activities to last? You laminate them! I used to subscribe to the plastic bag team. After laminating all my center pieces, I'd just place them in a gallon sized baggie. But after a few uses, the bags would tear.
Now?
I'm in love with poly envelopes! Like for realzies guys! These babies are pretty inexpensive. You can find some
here
on Amazon! (These are even cheaper than the ones I got a Target!
I found these at Target for about a $1 each, but I've seen them on sale for as low as .25 before!
To use them, just tape the direction sheet of your centers on to the front using clear packaging tape. I found that securing the perimeter first worked well…Be sure to overlap the tape on the corners…
Once the directions and labels are on the front- fill the envelope with all the pieces and boom! You've got a center that will last for years and years! (No seriously! They will!)
I also like how they are still transparent so you can see what's inside.
Here are all my differenitated centers that are set and ready to be used by my second graders year after year! Click here or the pictures to check out this product in my store!
Be sure to check out the preview on this center pack! There may be a surprise in there for you! 😉
I can't wait to use these during the first few weeks of school! They'll be perfect for those training weeks where we're focused on the "how we do centers". And then again when we're ready to revisit these skills a few months later! Hope these were some great tips for making your centers last all year.
Sign up to snag these!
Receive all these classroom management tools right to your inbox!