Every teacher loves their EXPO dry erase markers. Even more? Their dry erase board. But what happens if you don't have access to whiteboards in your classroom? Surely, the love affair between teachers and their EXPO markers must continue in some fashion? These ten alternatives to whiteboards will have you falling in love with EXPO markers all over again- and are still great even if you have a whiteboard (or class set of whiteboards) in your room!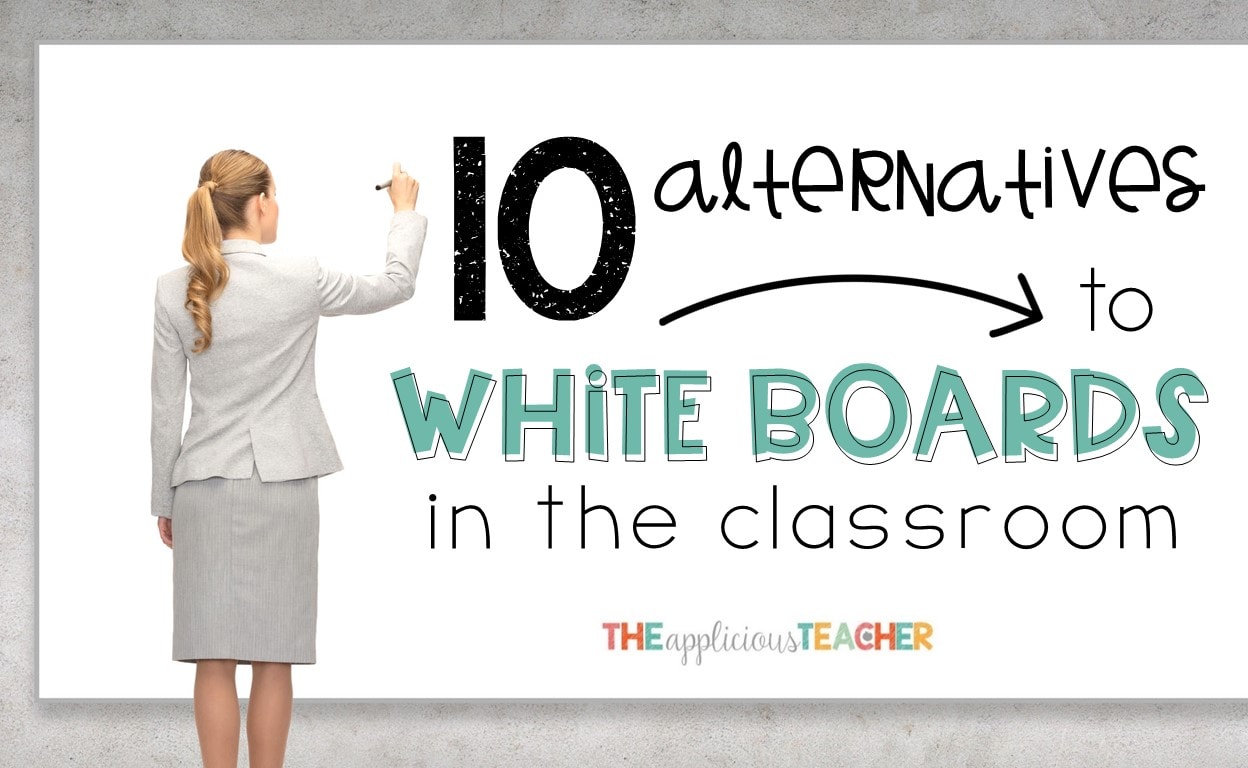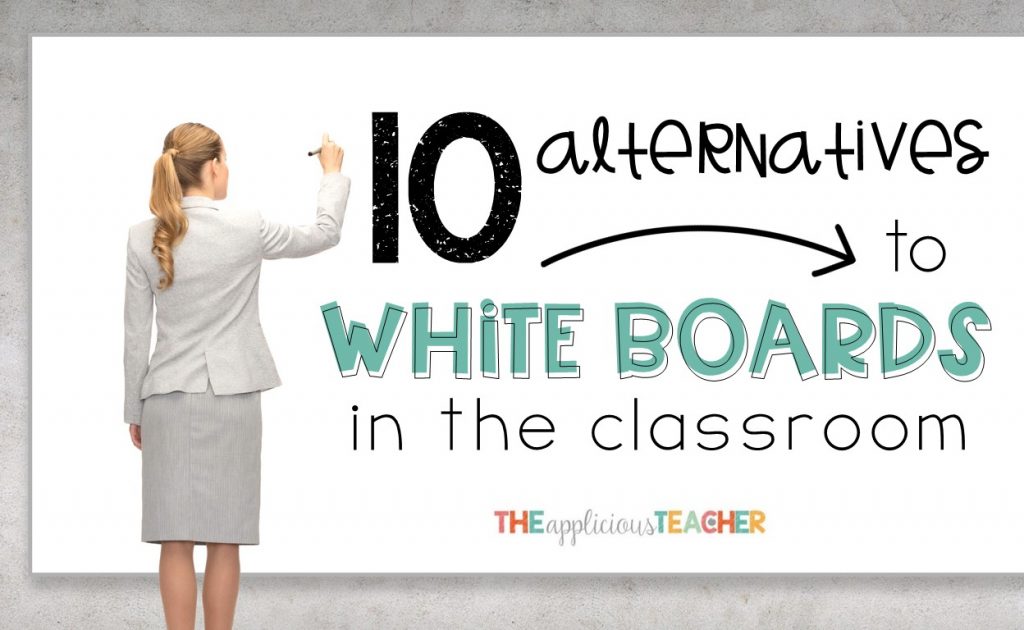 Please note this post is was written in exchange for free product and/or compensation, but all opinions, ideas, and beliefs expressed in this post are my own. Please note this post also contains affiliate links. To read more about how affiliate links are used to maintain this website, read here.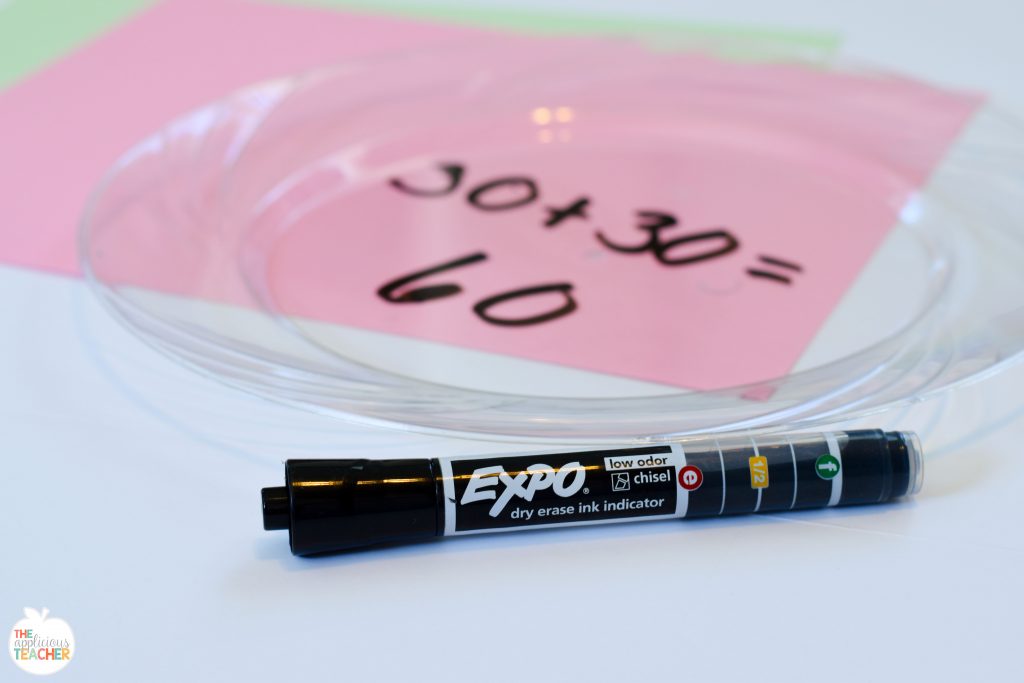 1. Plastic Plates
You know those super shiny plastic plates that you use for birthday parties and cookouts? Well, they aren't just for gatherings anymore! These cheap alternatives make the PERFECT wipe off space! Just hand out a plate to each of your students for a fun alternative to worksheets.
Use in Your Classroom: 
I like using these for a classroom "showdown" for review. Just ask a question. Give students time to write their answer on their plates. Shout, "SHOWDOWN" and visually check their answers. Fun, engaging, and a perfect way to review before a test without wasting paper.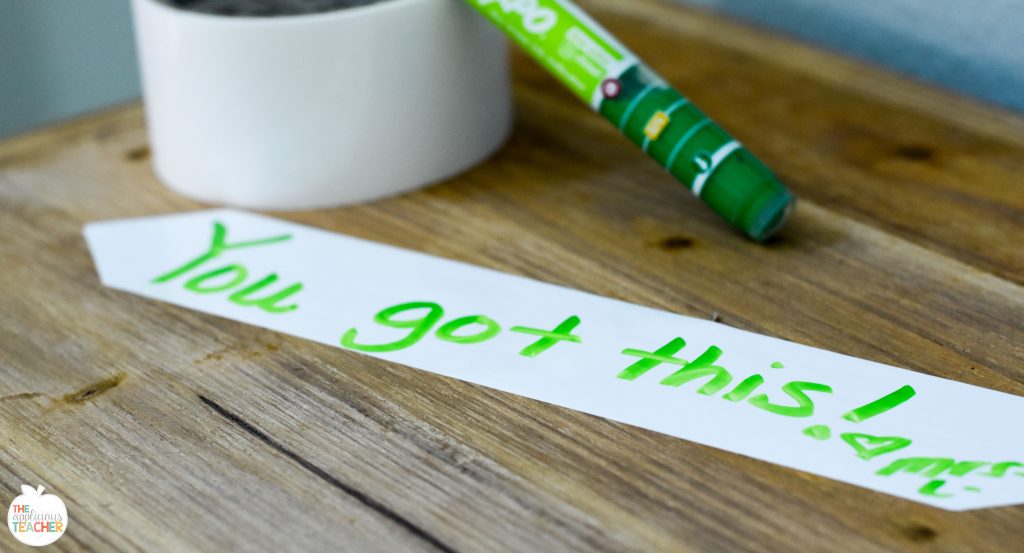 2. Wipe Off Tape
Have you seen this stuff? It is AMAZING! Basically a roll of whiteboard material that you can stick anywhere!
Use in Your Classroom:
Who needs name tags when you have this awesome tape? Place at the top of desks and write your student's names. Perfect for teachers who have more than one set of students, or alternative seating classrooms. You'll never run out of ink when you use EXPO Dry Erase Markers with Ink Indicator. The clear barrel at the top will tell you instantly how much life you still have in your markers!
You could also use this tape on your guided reading table for student sentences. Or place on the top corner of each student's desk for a "words of encouragement" stripe.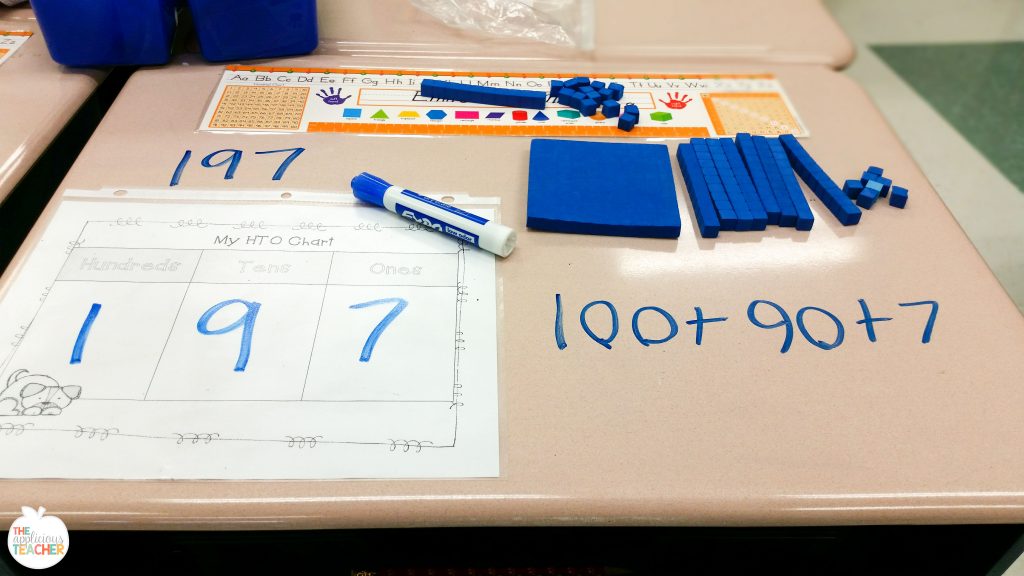 3. Desk
One of my favorite things to do is have students use their desks as a dry erase board. It's easy, low maintenance, and quick. All I have to do is pass out EXPO Dry-Erase Ink Indicator markers and we're ready to go!
Use in Your Classroom:
Using student desks as a dry erase board is perfect for any time that you want students to work through questions or activities that don't necessarily need to be seen by you as the teacher every time. In second grade, we used our desks for word work sorts almost every week!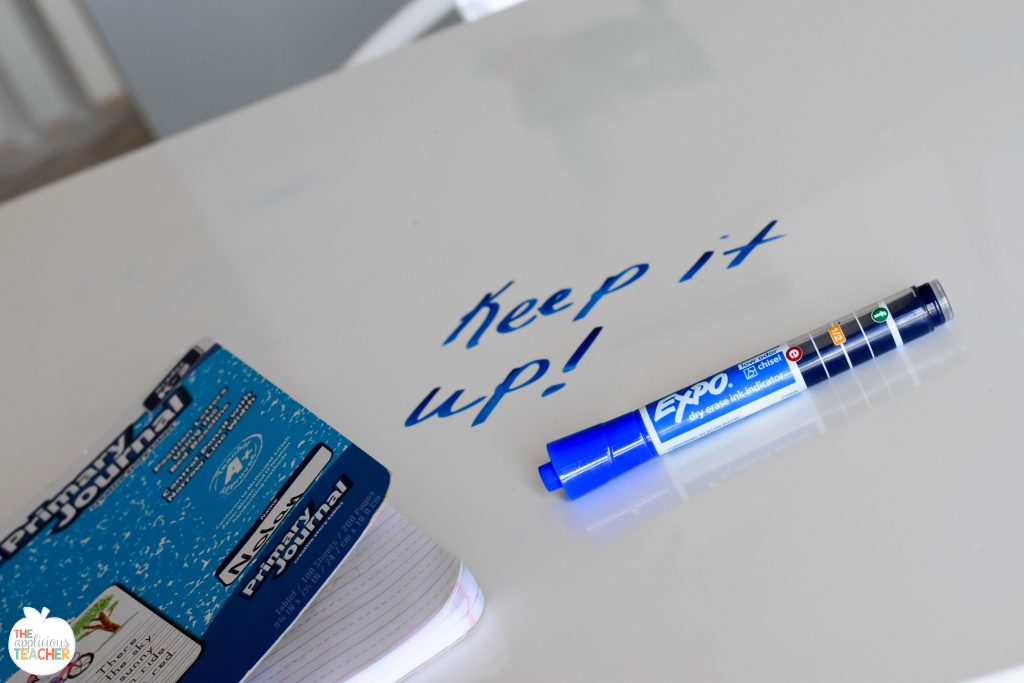 4. Table
Your guided reading table and back table are the perfect surfaces for using EXPO dry erase ink indicator markers. I like to double clean with a baby wipe at the end just to make sure the marker is all wiped off, though!
Use in Your Classroom:
Working on sentences or quick writes at your guided reading table? This is the perfect time to use the table surface for writing!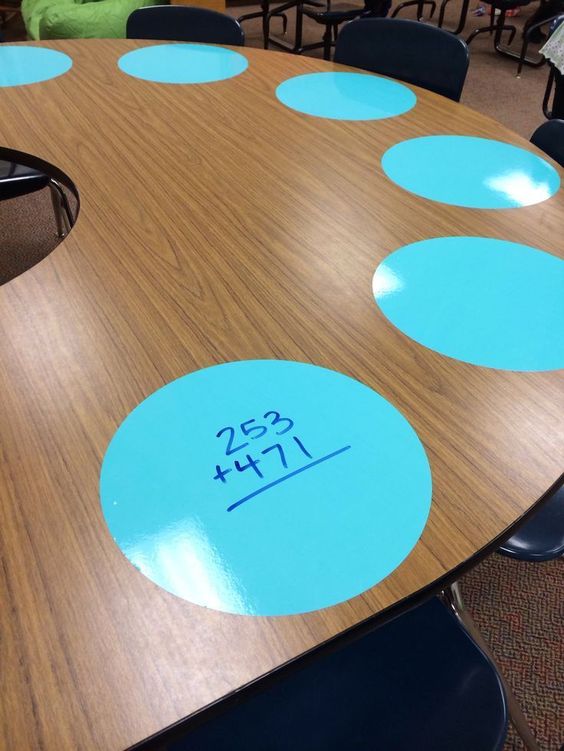 5. Vinyl Spots
Not ready to commit to writing on the tables just yet? Or maybe you prefer to write on the walls? These vinyl spots are PERFECT for converting a bare wall or table top into a writeable surface.
Use in Your Classroom:
Adhere these spots to your small group table for easy an easy dry erase surface. You could also stick them to a bare wall and have students write answers to questions or thoughts on specific tops. Think of it as a reusable gallery walk!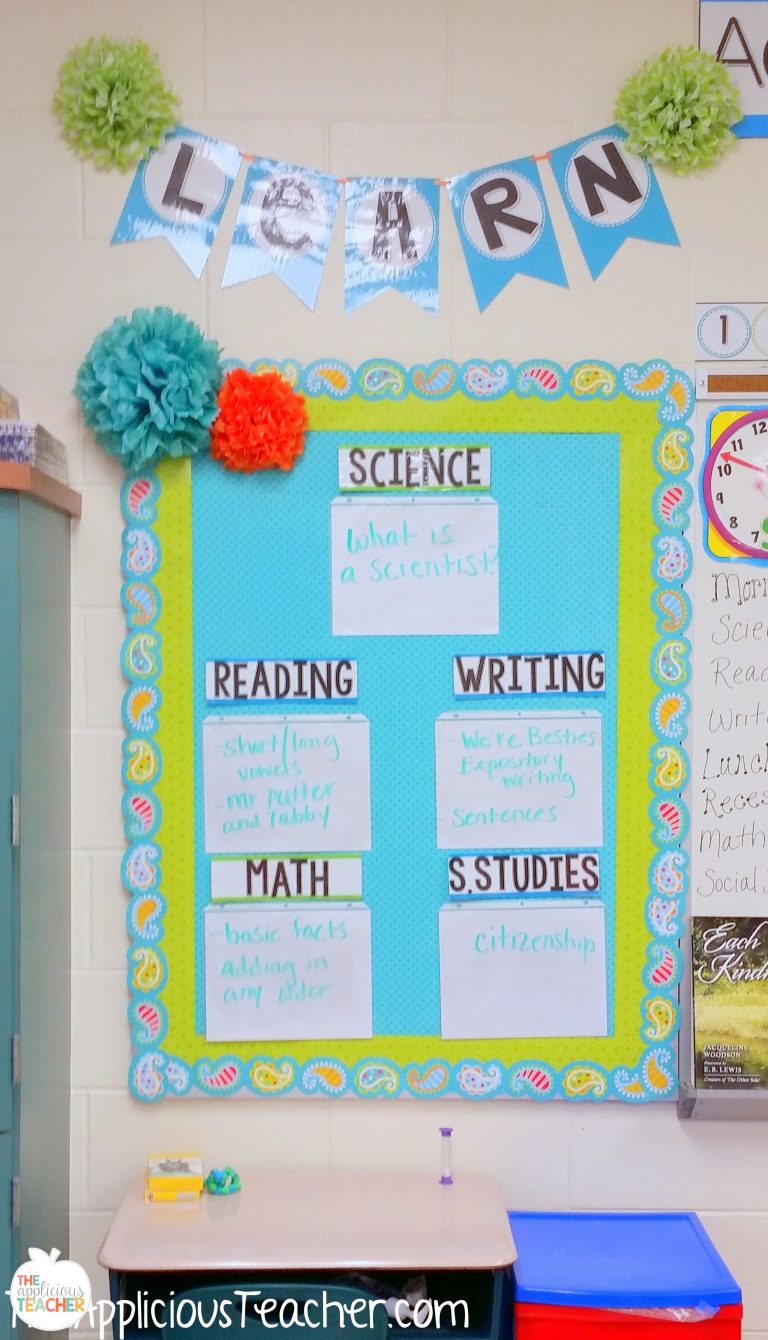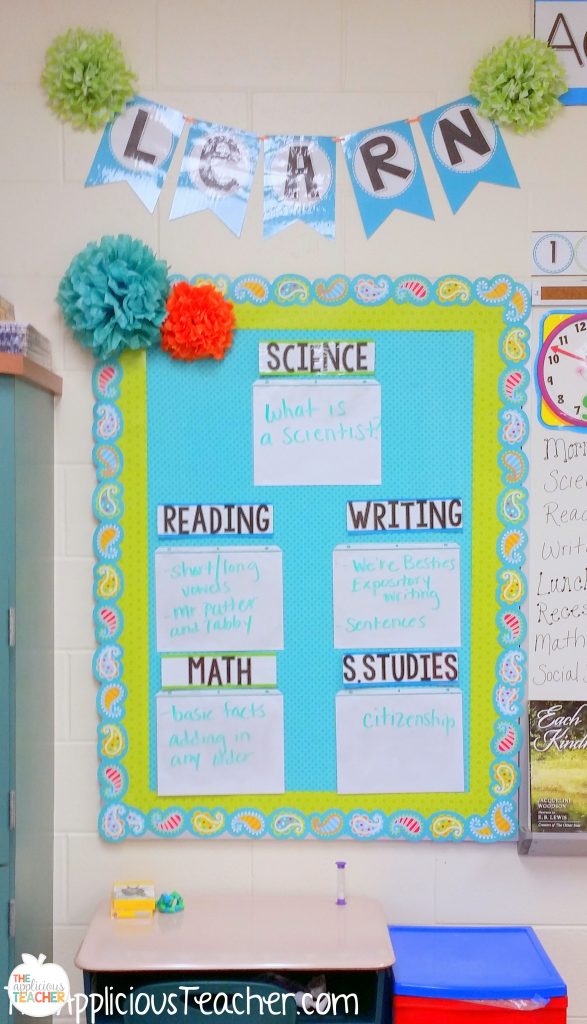 6. Page Protectors
They're not just for your college reports anymore! Page protectors are a great (and SUPER CHEAP!) way to turn any worksheet into a reusable sheet that can be used over and over again!
Use Them in Your Classroom:
Page protectors can be used to create wipable space on bulletin boards. Here, I just slipped some plain white paper into the sleeves and stapled them to my board. Every morning, I'd update our objectives for the day by simply wiping off the previous day's writing.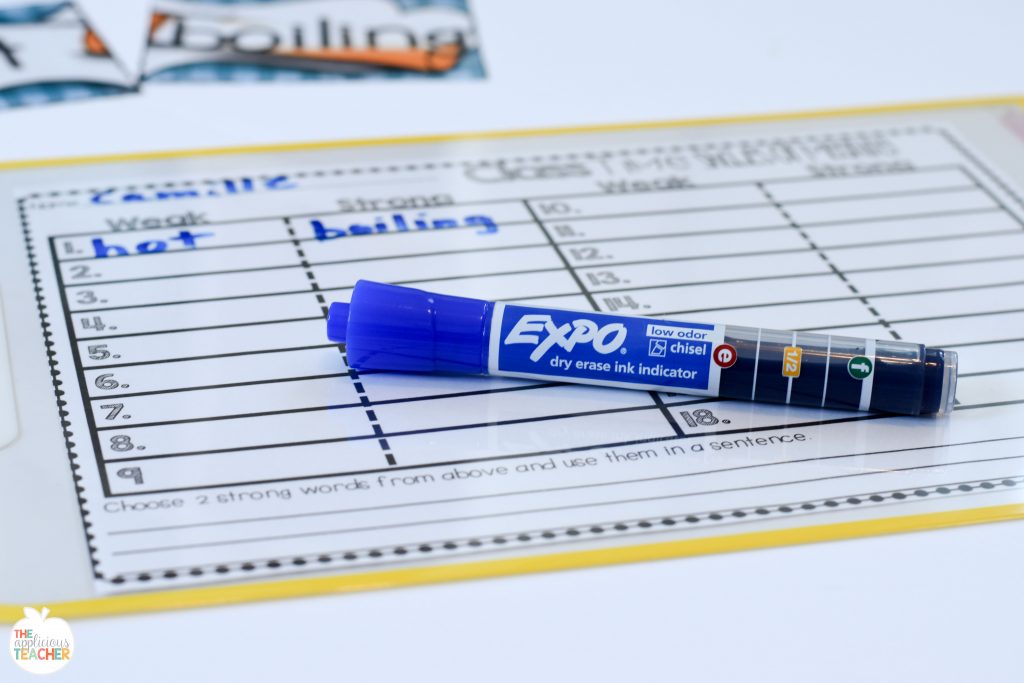 7. Dry Erase Pockets
Love page protectors, but hate how easily they rip or tear? These fancy dry erase pockets are durable enough to last for years! They also easily transform ANY paper into a reusable dry erase space.
Use in Your Classroom:
I like to use these for center sheets. After students play a game or work on a center, I usually have them complete an accountability sheet for extra practice. Instead of wasting class counts of paper for worksheets I know I'm not going to have time to check over, I'll make a set of six sheets and slip them into the pockets. Now students can get the extra practice they need without making a huge dent into my copy count!
8. Shower board
I loved the idea having individual whiteboards for students, but buying a class set at the Target dollar was proving next to impossible. In steps: shower board or hardboard. Find these white wipe off boards at your local home improvement store!
Use it in Your Classroom:
Buy a full sheet and ask the employee to cut it into 8 x 12 rectangles. One board should only cost around $13 dollars and creates about 20 boards depending on size. Perfect for a class set of whiteboards. Store them in a plastic crate and use them again and again. Be warned: the surface will eventually become less wipeable over time.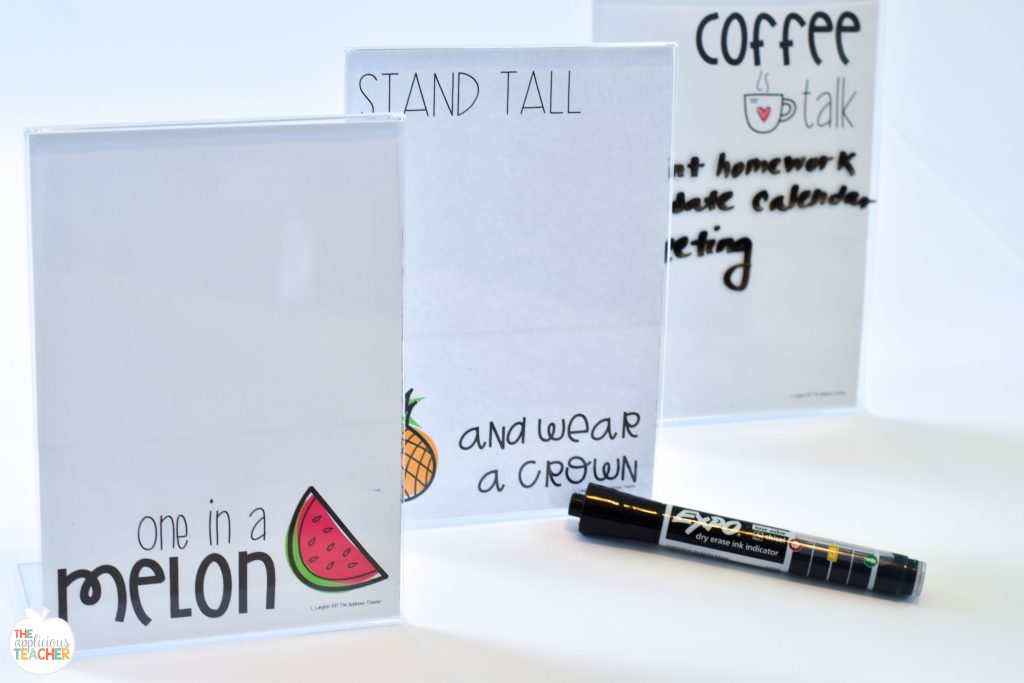 9. Framed Paper
Want a place to write a quick to-do list or reminders at the end of the day? Turn an old cheapy frame into a wipe off surface. Slip a fun printed paper behind the glass (or plastic) and BOOM! Instant dry erase surface.
Use it in Your Classroom:
Snag these cheap plastic frames at the dollar store, glue a clip holder on the side. Accessorize with fun paper, a bow and clip with a Dry-Erase Ink Indicator marker. Now you have adorable Back to School gifts for fellow teammates and office staff. Love these little slips of paper? Grab them for free by clicking here!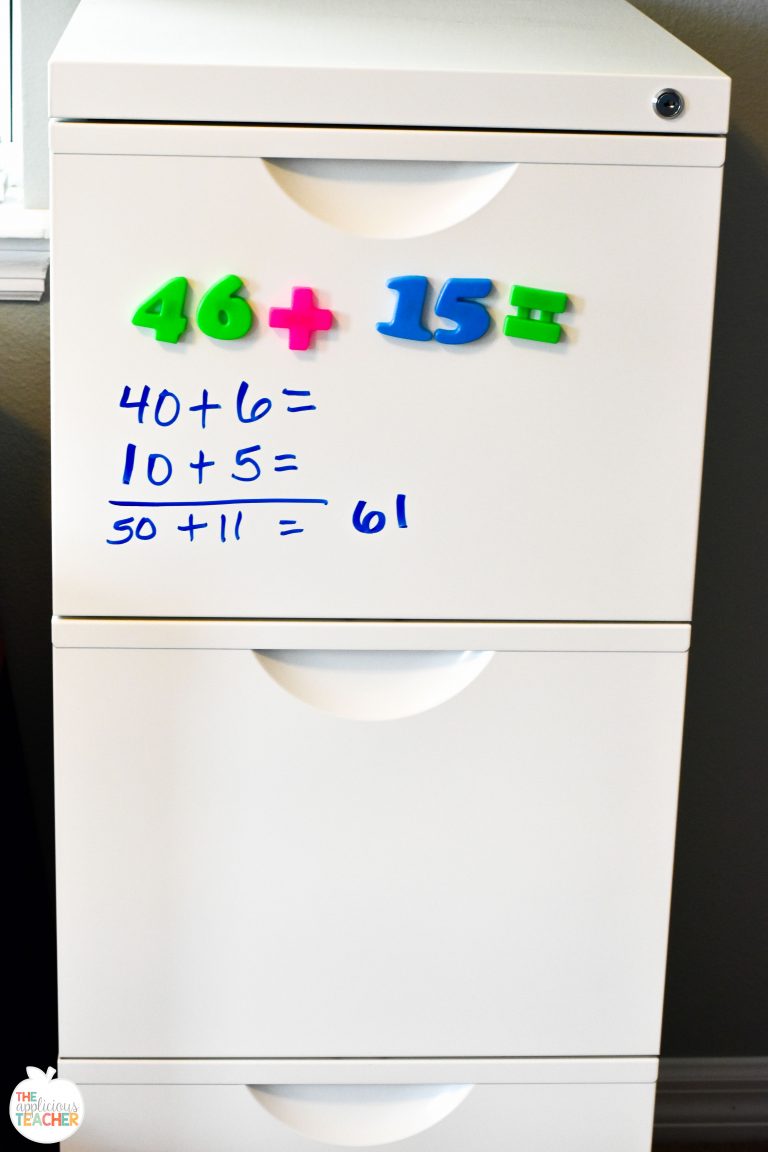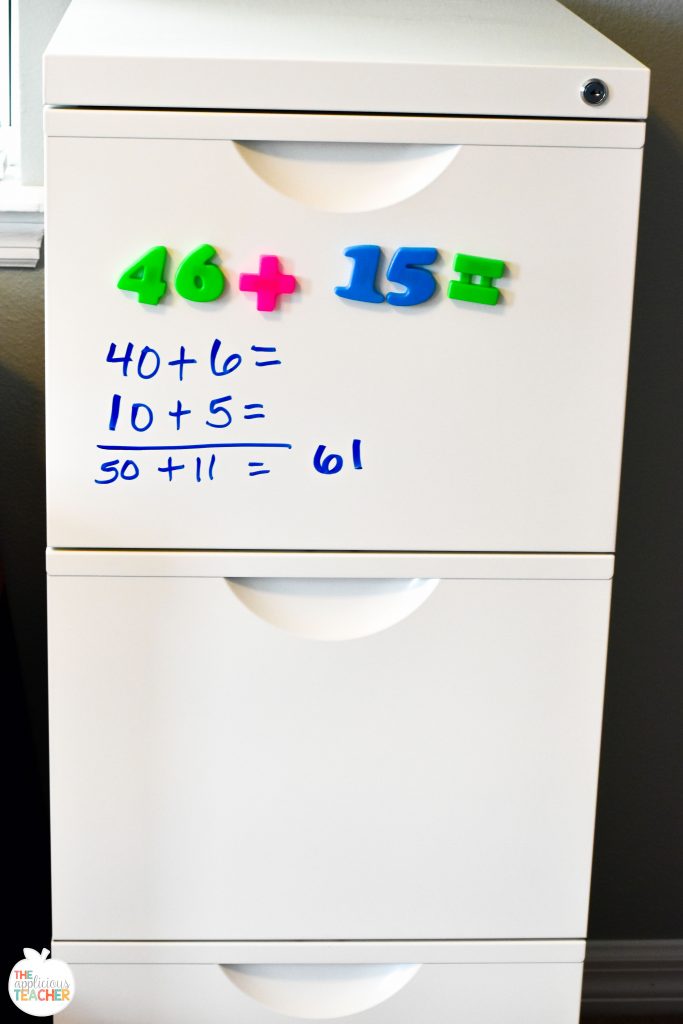 10. Metal
One of the biggest trends in home (and classroom decor) is farmhouse chic. One of the hallmark materials for this homey decorating style is metal and lucky for us, it's also dry erase friendly!
Use it in Your Classroom:
No need to run out and buy metal signs, your old filing cabinet will work great! Use the side of a classroom cabinet as a makeshift writing space for word work or center activities. Added bonus? Most metal surfaces are also magnetized so you can mix magnets and dry erase markers together for so super engaging center time fun!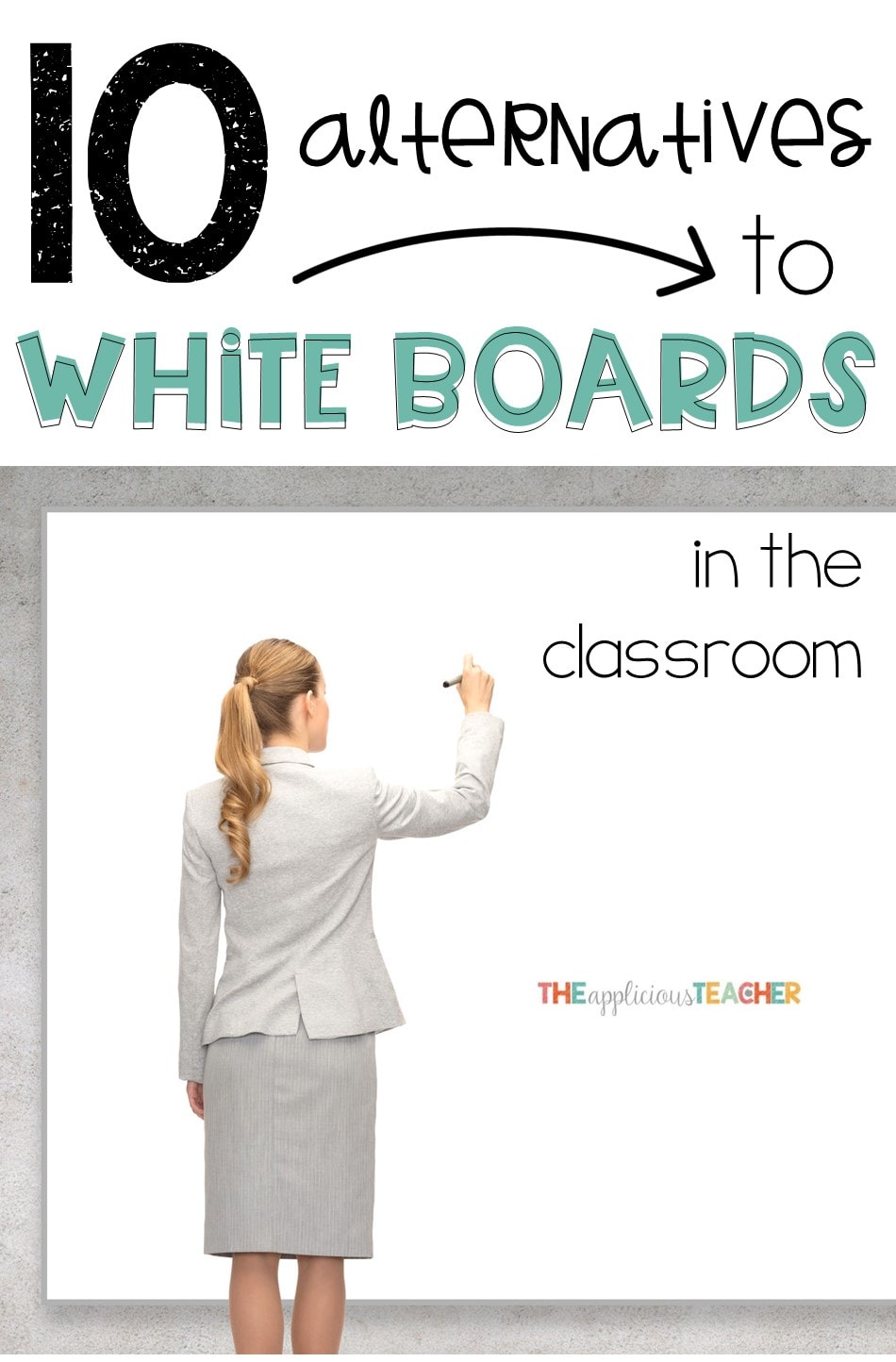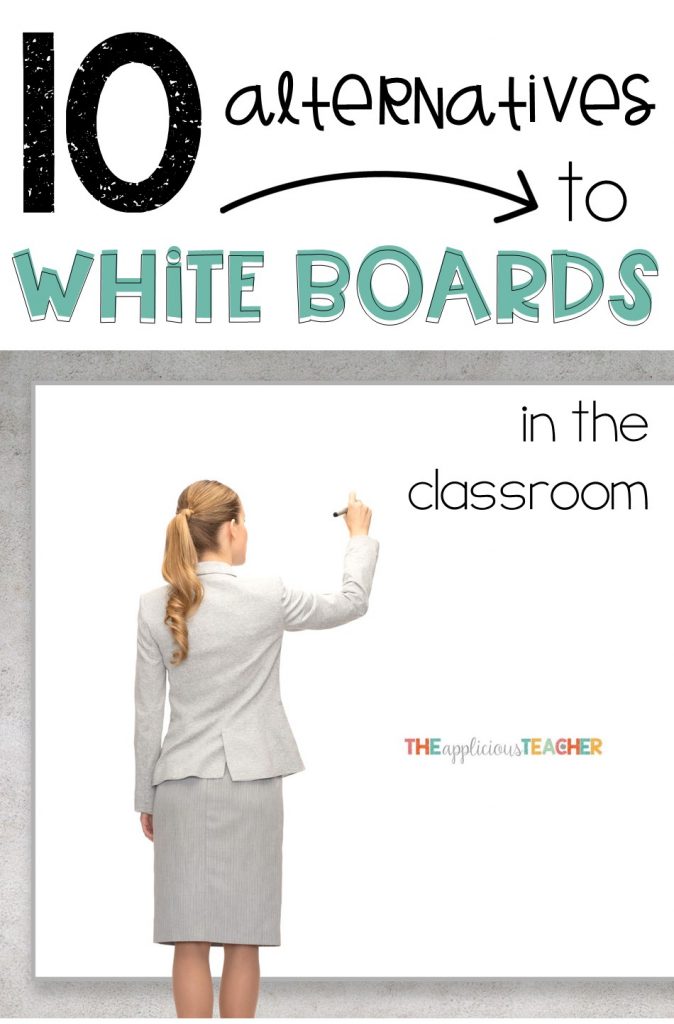 So now that romance between teachers and dry erase markers live on forever!
Sign up to snag these!
Receive all these classroom management tools right to your inbox!