One of the hardest concepts to teach in second grade was time. But that challenge was also the most rewarding for me! So when I moved up to third, I figured ALL my 3rds  would know how to tell and therefor elapsed time (the third grade standard) would be like a dream boat…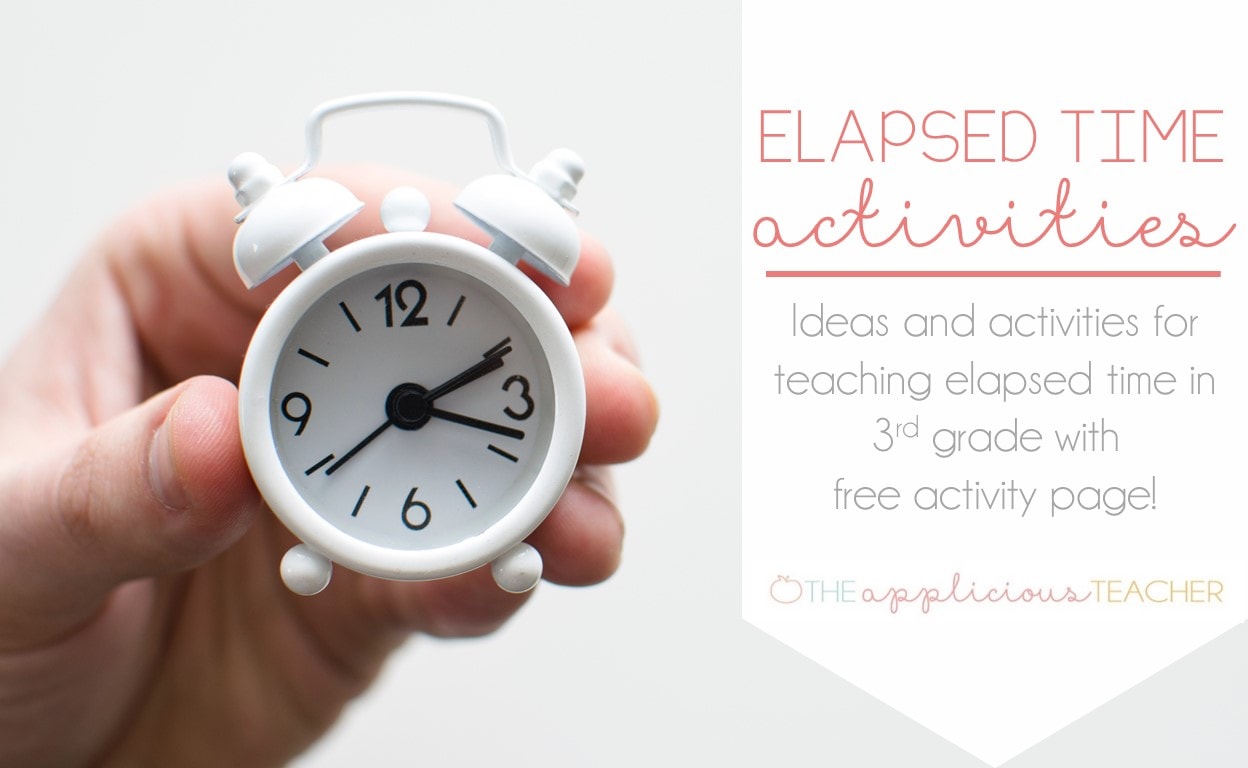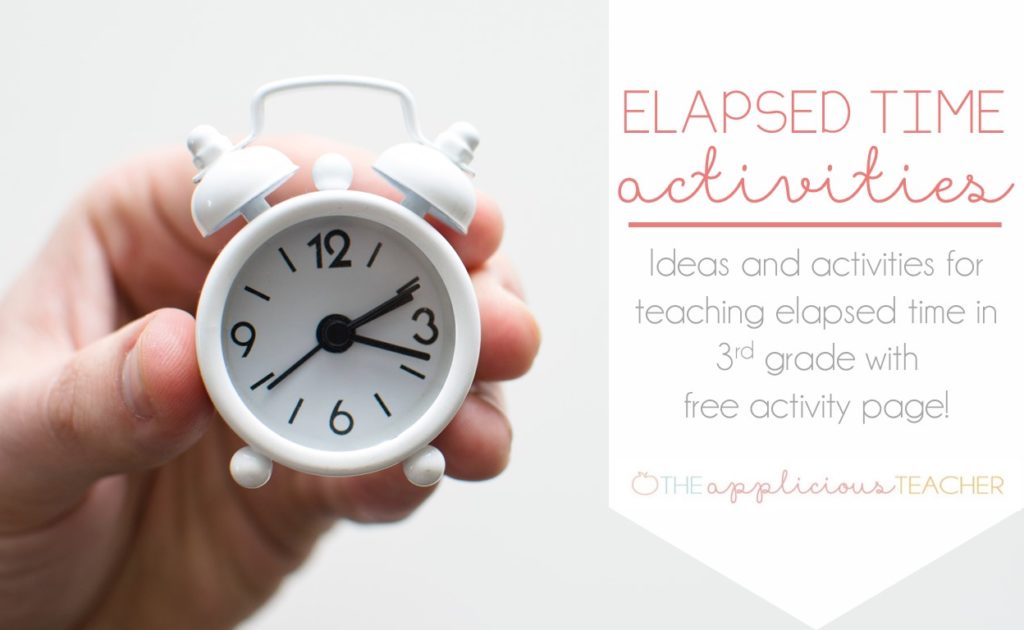 Yeah… not so much… #teacherproblems
Lucky for me, I was well equipped with time to the minute activities. I threw EVERYTHING I had at them, and after about 2 days of intense time book camp, we were ready to move on to our third grade standard of elapsed time. You can see more about teaching time in
these posts
!
Elapsed Time Video
So to start us off, we discussed our afternoon schedules and about how much time we had to get things done once we were at home. Using this as a base, we discussed how to use a time line to figure out how much time has passed between our afternoon events.
This video is AMAZING at explaining this strategy.
I loved how kids were actually explaining their thinking. Such a great model!
Anyway… after watching the video, we worked on a few sample problems together as a class in our Math Journals.
Elapsed Time Online Games
We also played some time games on Splashmath.com. These were great practice and it's FREE for teachers. If you have an interactive white board or don't mind sharing your mouse… you're kids will love playing these games!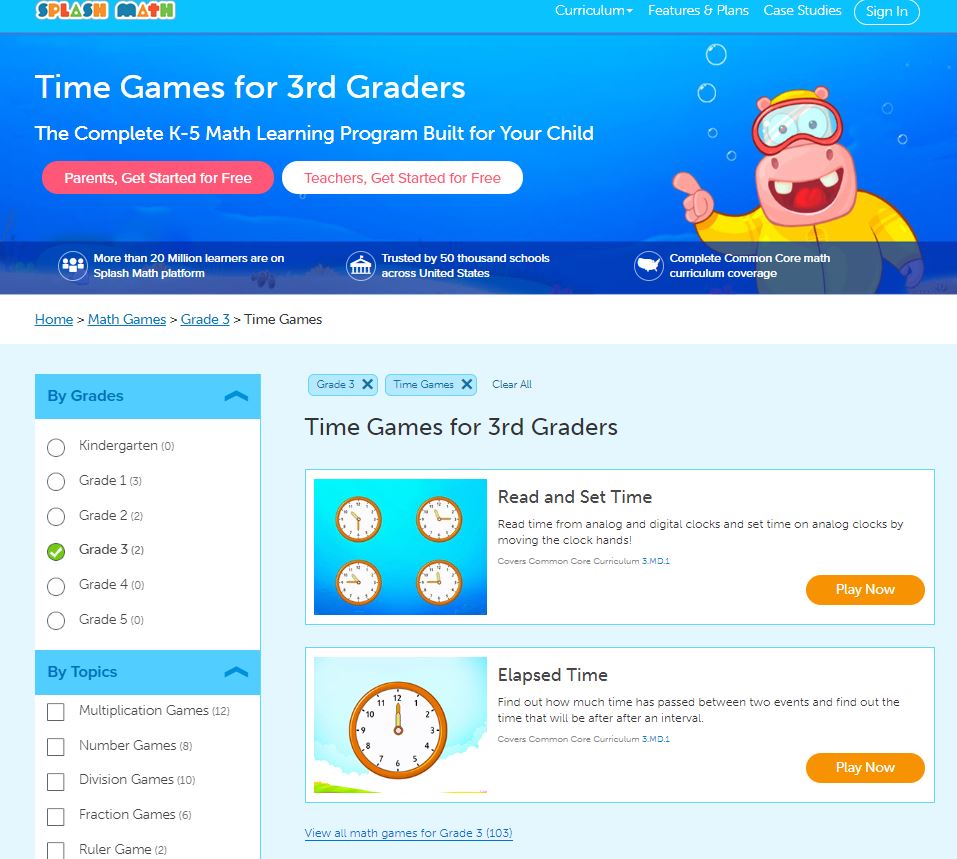 You can also set up their own accounts so they can practice at home or complete activities during stations. #teacherwinning!
Finally, we were ready to solve our own problems!
Elapsed Time Practice
I used this sheet as an assessment.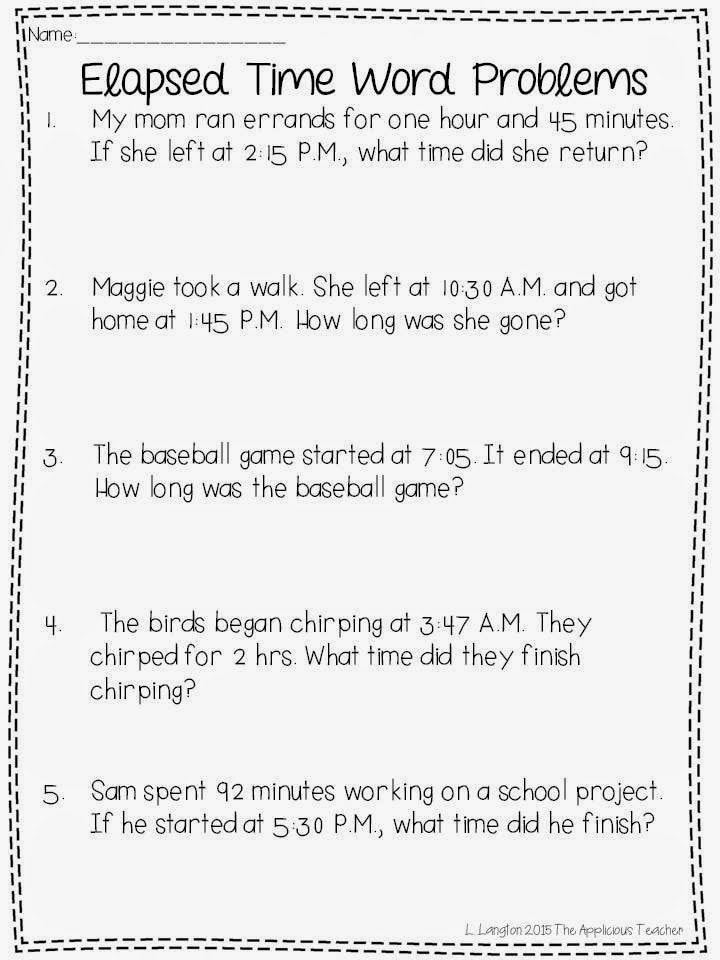 You can grab it
here
for FREE or click the picture!
Elapsed Time Review/Intervention
If students struggled, I pulled them to my back table and we worked through using the number line together. I just used a dry erase marker and my table top and we worked to draw it out together. It's amazing at what kids can do when you decide to draw on the table! #engagementforthewin
Short post today! But I hope you like the elapsed time freebie!
End the Third Grade Woes!
Subscribe to our third grade newsletter and receive direct to email alerts for:
-Product updates
-Freebies
-Third grade specific content