I LOVE all things simple, quick, and make my life as a busy teacher easier. AND I especially LOVE sharing those ideas with you! Who doesn't love anchor charts, right? They are such a great way to share information with your students! My problem: they took me HOURS to complete and all they ever did was sit there. Don't get me wrong, students "referenced them", but they weren't engaged really in the learning. I needed something MORE! Well… today, I want to share
Interactive Anchor Charts
and how to easily make them and use!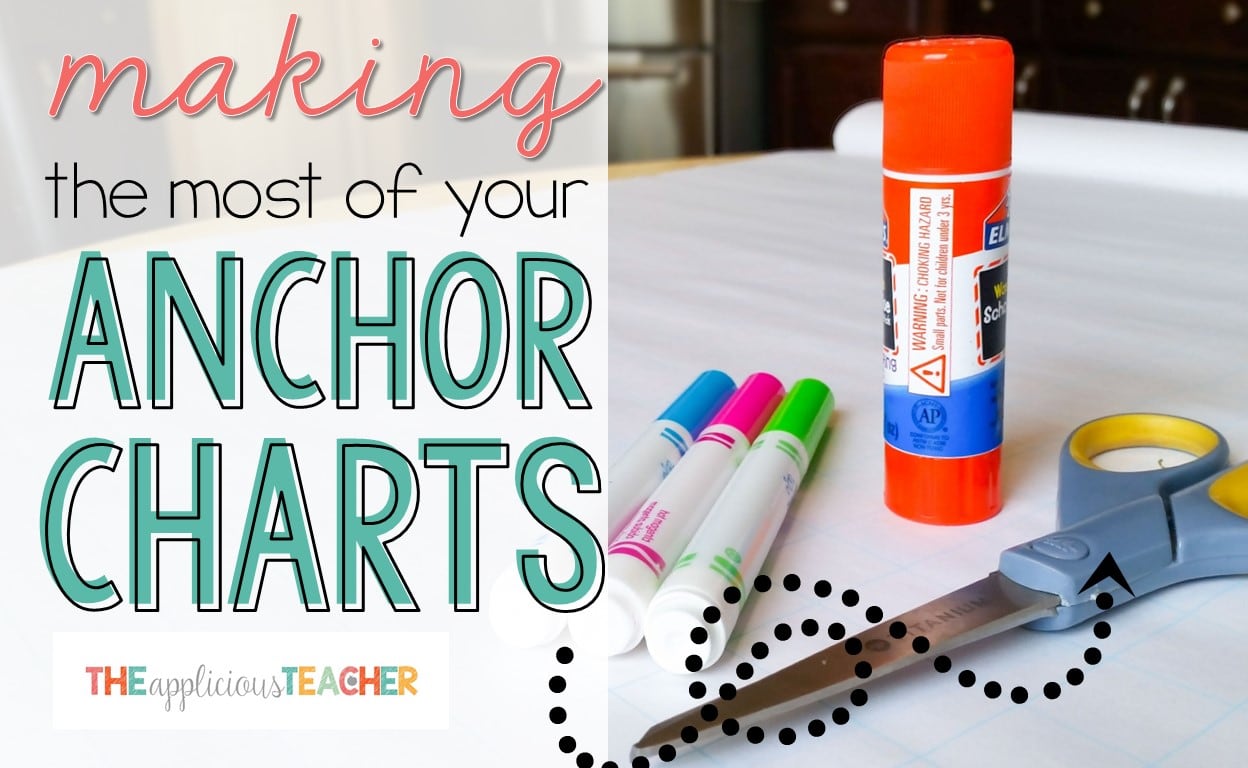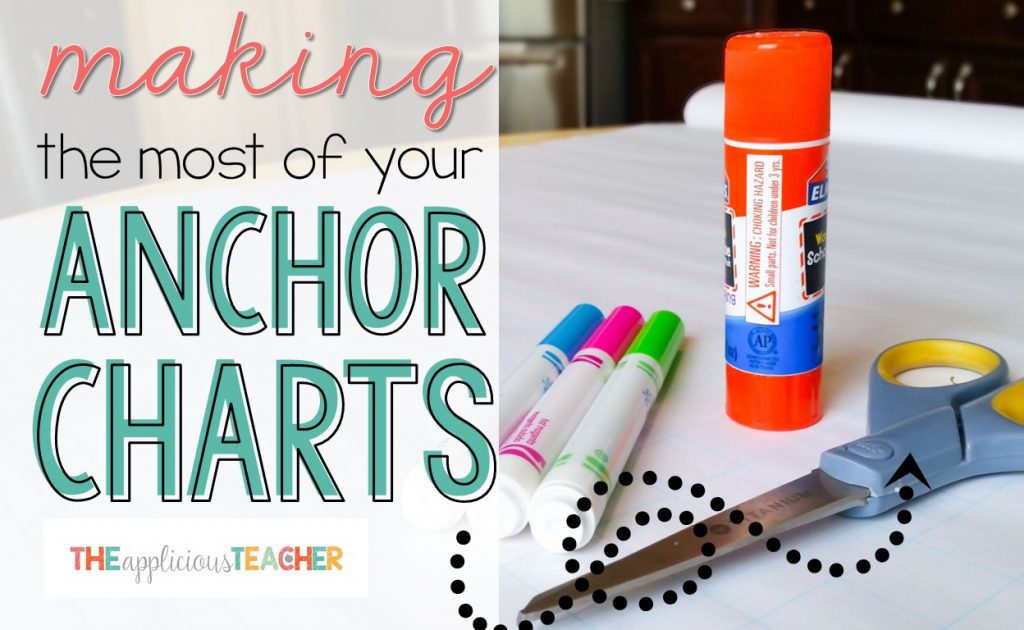 We all know anchor charts are a great way to display information. But, If you're like me… it's challenging to make the charts right in front of the students. I also wasn't talented enough to make them as beautiful and eye-catching as some of the greats! So to address these two issues, I started making interactive anchor charts. Quick, engaging, perfect for formative assessment AND they made every student accountable for their learning. They were an answer to my prayers.
But I wanted them to include the pretty fonts I had my computer because seriously, my handwriting left so much to be desired… Then, I realized, using the computer also made them EVEN easier!
Getting Started on Your Interactive Anchor Charts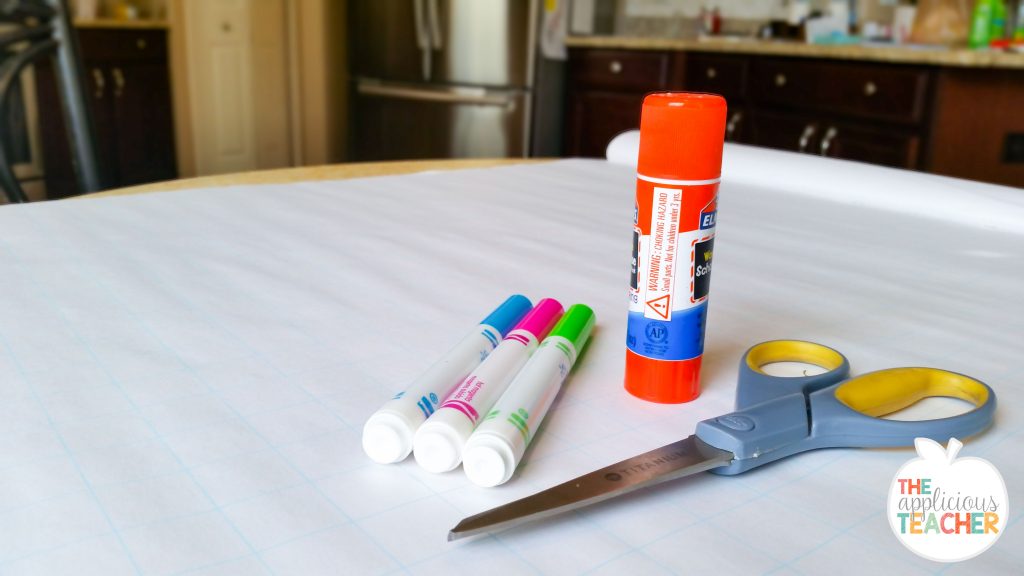 To make these charts, you need are some fun colored markers, I used bright colored crayola markers, scissors, and large chart paper.
This
32 x 24 inch pad found on Amazon (Amazon affiliate link) worked great for me!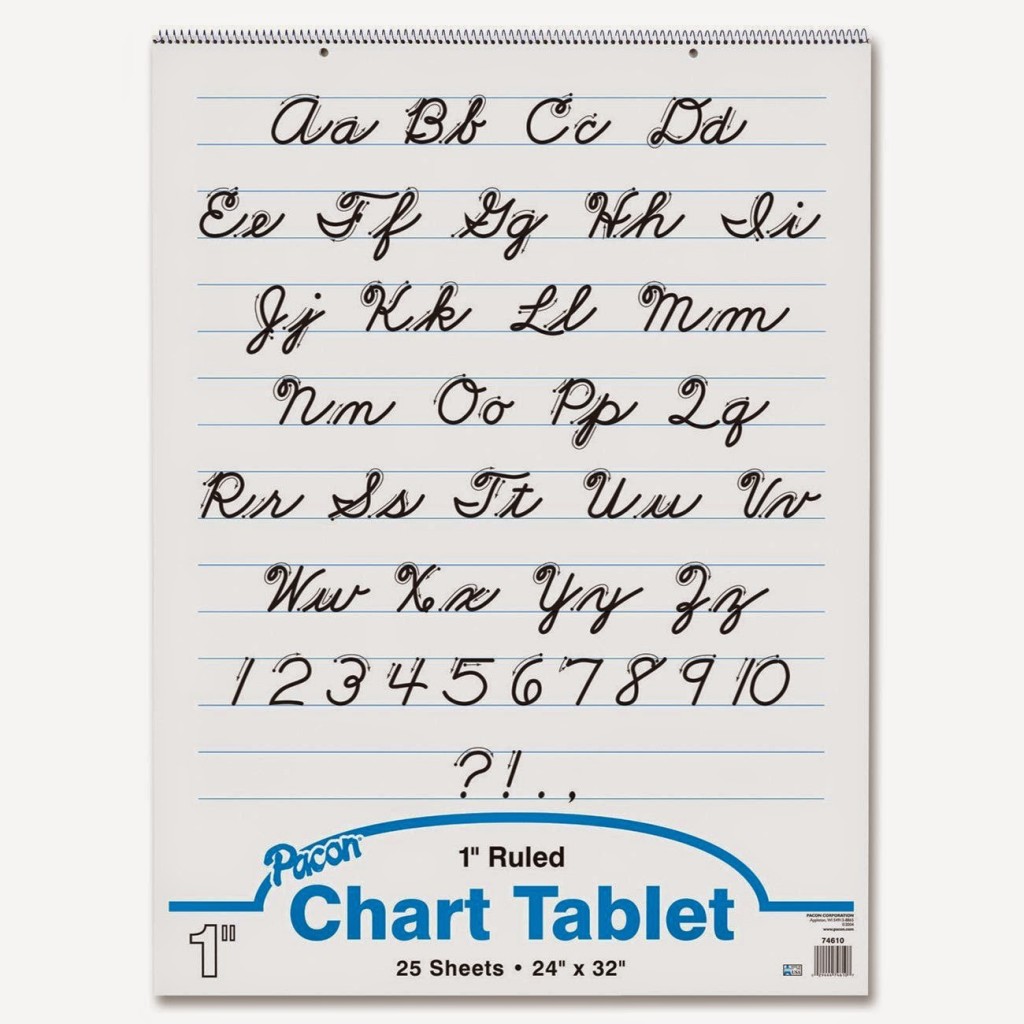 Making the Text
Using the computer, I inserted text boxes in PowerPoint. Adjusted the size so they would fit on the chart paper. Of course, I had to use some of my fave
KG fonts
! You can download her fonts for FREE
here
!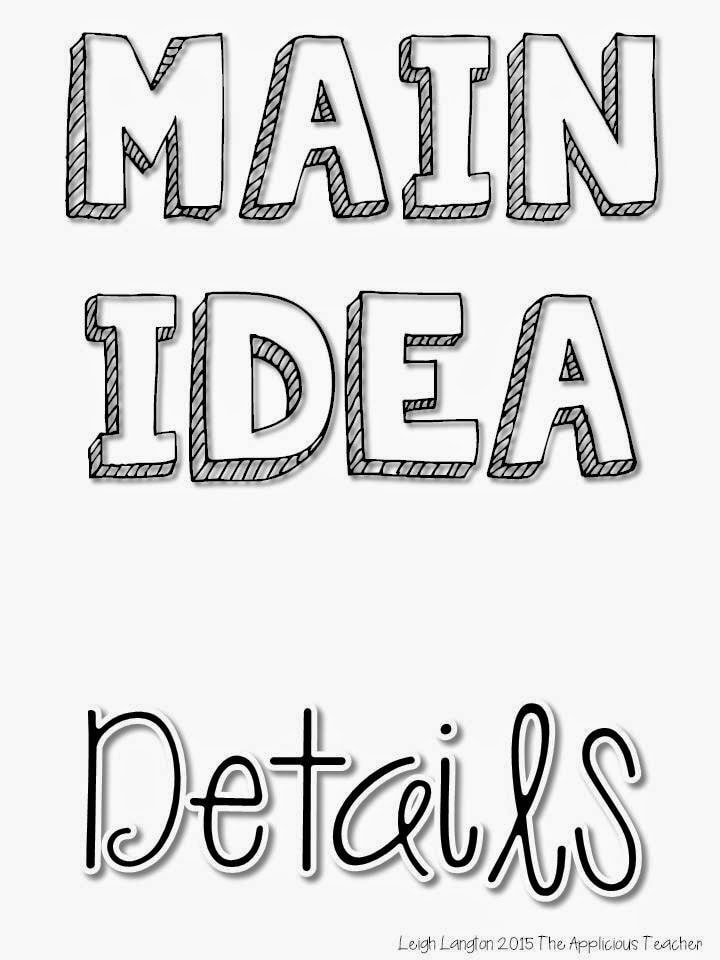 Then, print and trim out the pieces. Once all the pieces were trimmed, you can lay them out on the chart and build what you want your chart to look like. Here's the beginning stages of a main idea and details chart.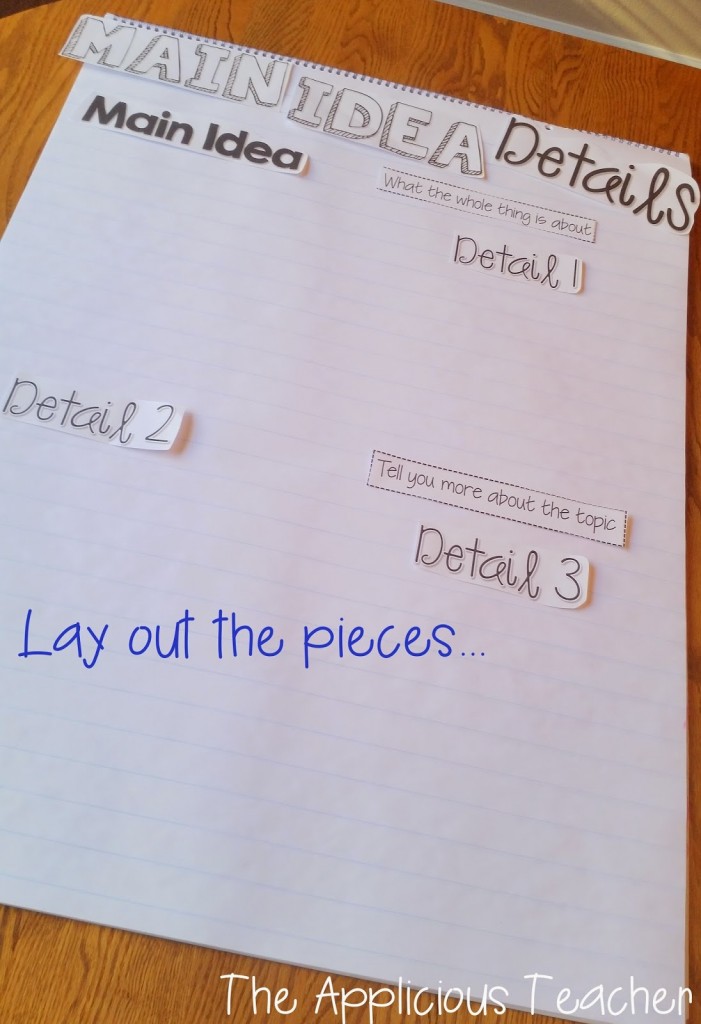 Once you have your pieces in place, glue them down. Finally, you can add some decorative shapes for the sticky notes or writing, and then add some color.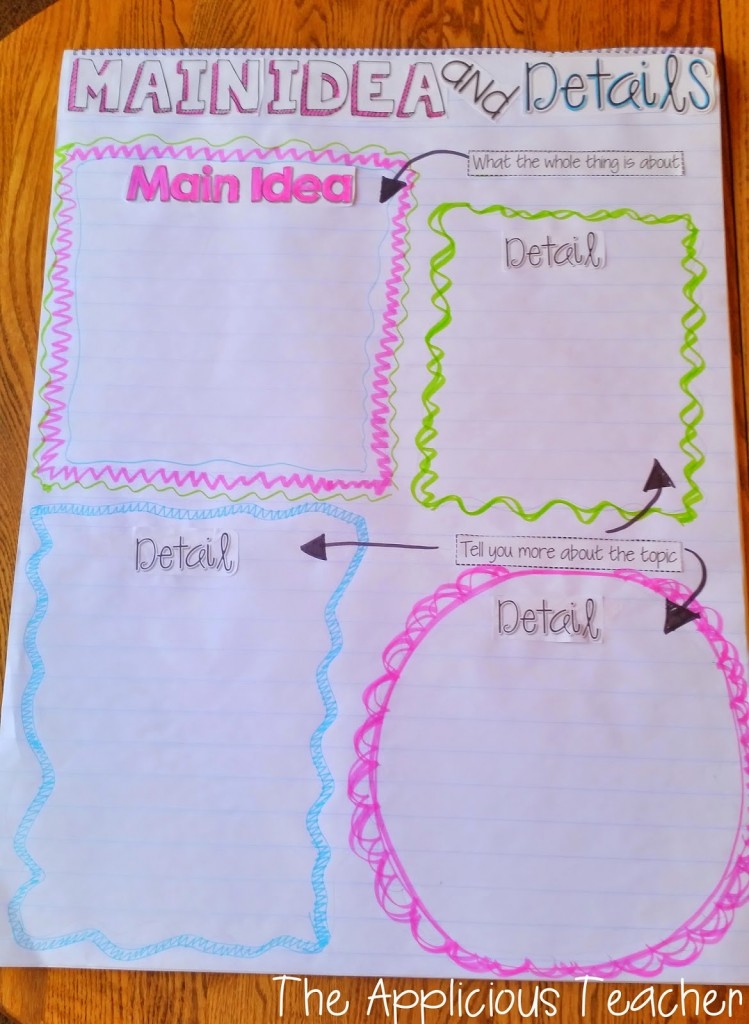 Love using BRIGHT colors to make them pop! Wanna make this one for FREE? Download the FREEBIE here from my TpT store.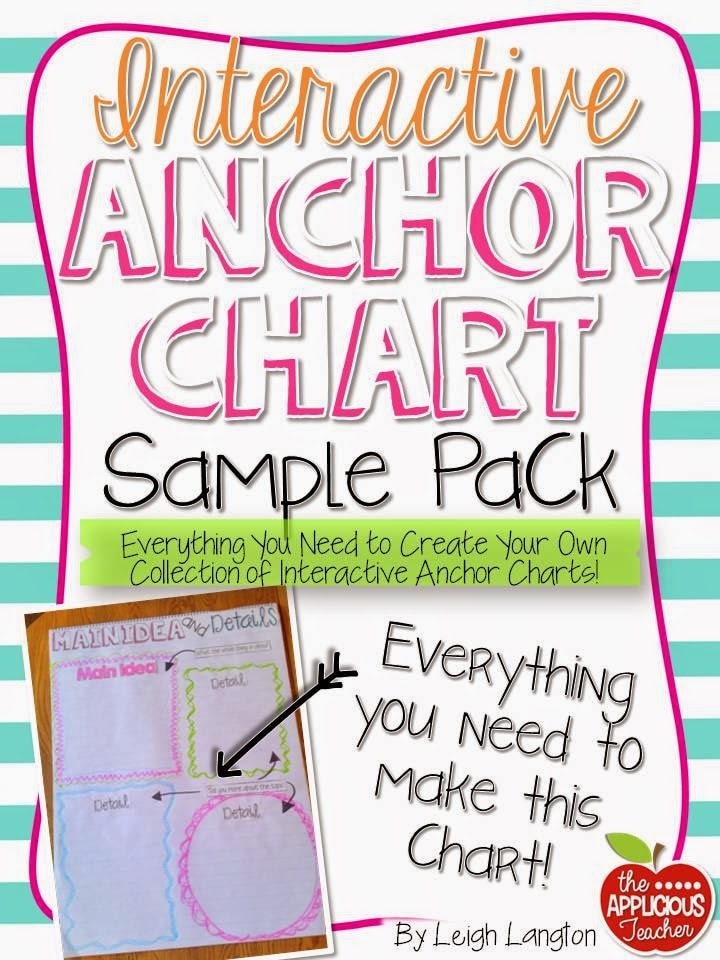 Making your Interactive Anchor Charts Last
I don't know about you, but I hate making things over and over. It seems like such a waste of time! Especially if I know I want to use that chart through out the year. If you laminate the charts when you're finished, then they can be used again and again. Now instead of making chart after chart, you can make a set and have them for the entire year! Laminating them also allows you to write on them using dry erase marker or easily add sticky notes for individual student responses.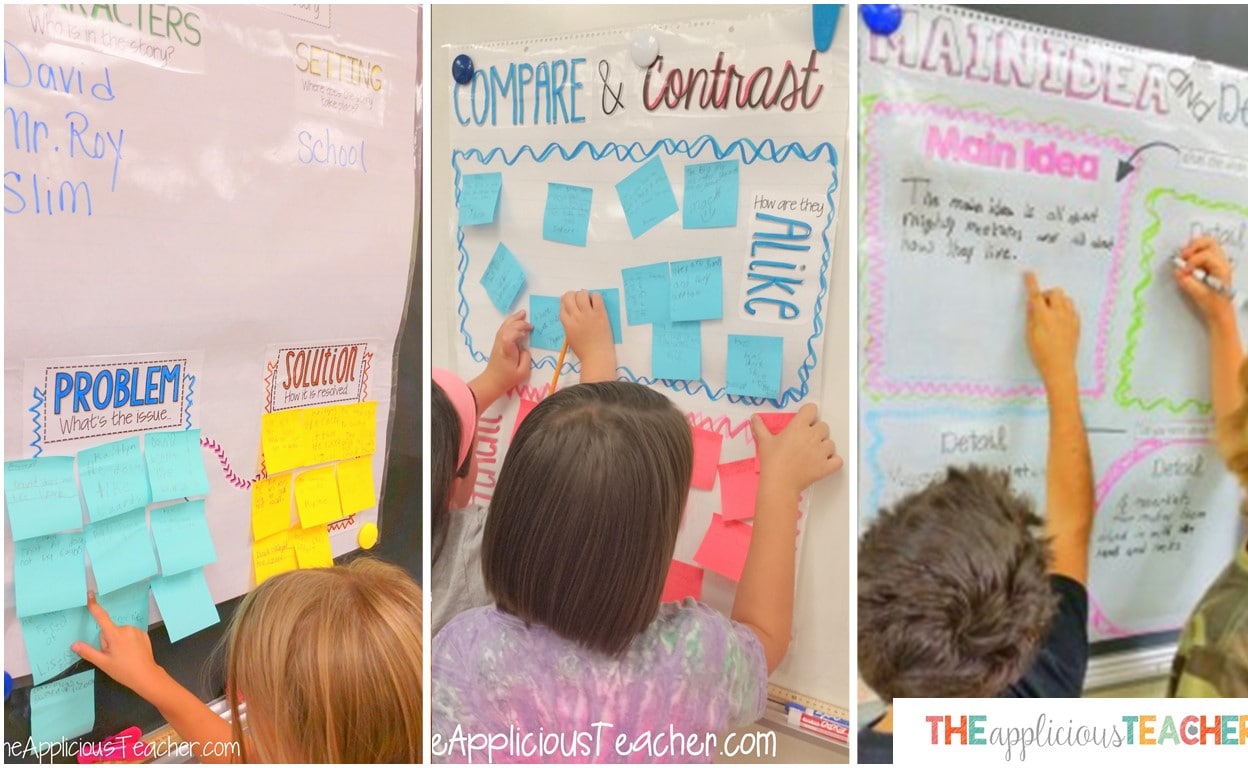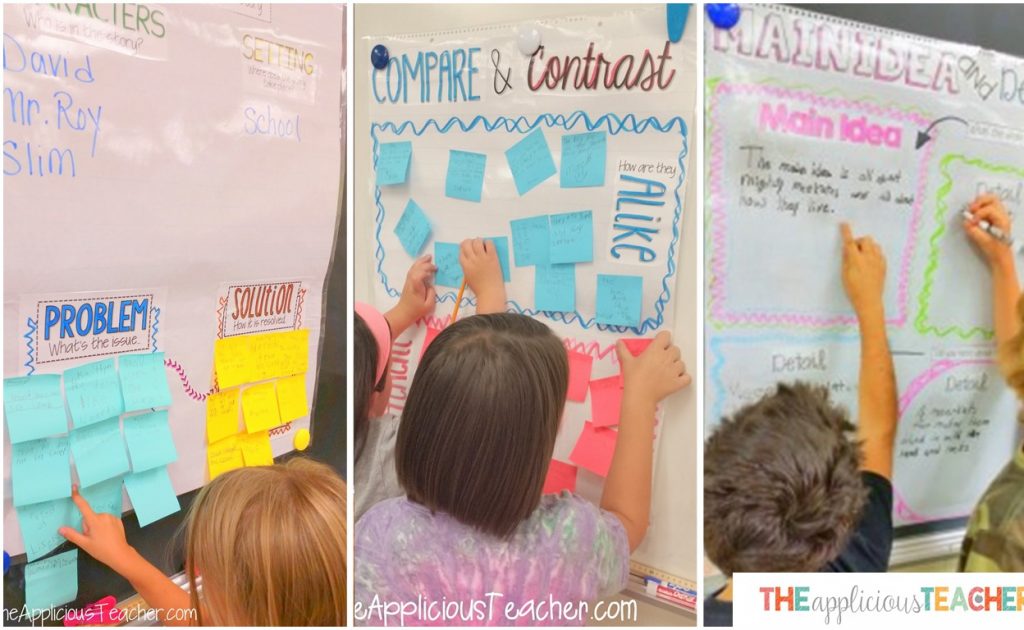 Now, you can make your own fun interactive anchor charts with your favorite fonts and styles. If you're short on time, you can check out my newest pack. I've made all the pieces for you and suggested lay outs. All the hard work is already done for ya' 😉 All you have to do is print, cut, place, and color. There are 10 Charts in all in
this
pack. Download the
preview
to see them all!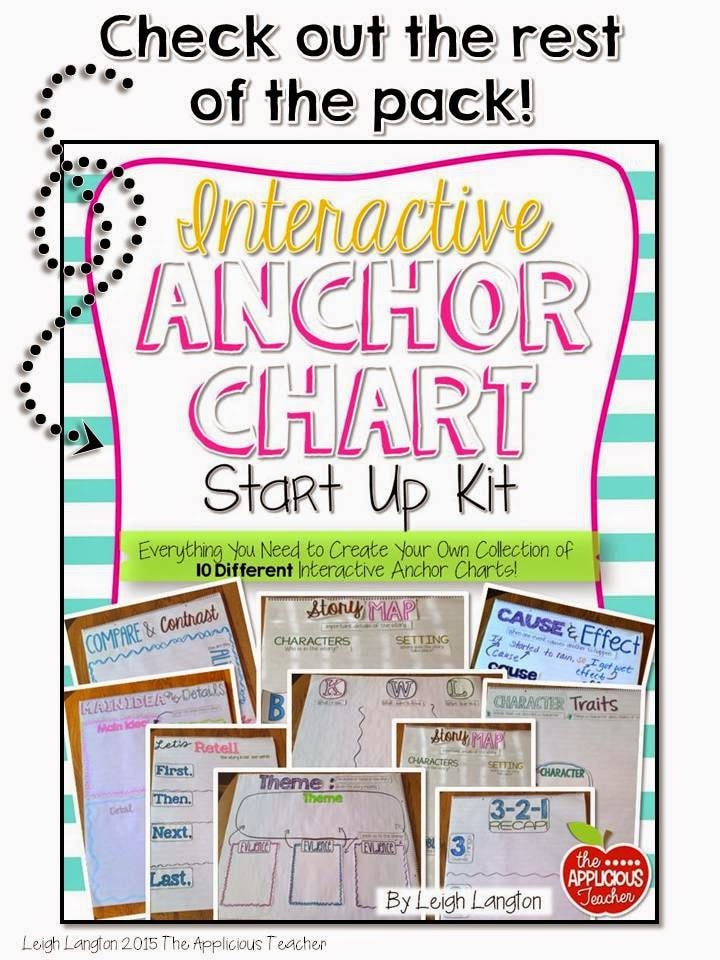 How to Use Interactive Anchor Charts in Your Classroom
Not sure how to use them in your classroom? Well… here's a few ways we've used them….
Work together to fill out part of the chart, then give each student a sticky note to have them complete the rest of the chart. I love this strategy for main idea and details because you can work either way. Gather details, then work to come up with the main idea, or work together to get the main idea, then send students out to find details to support it.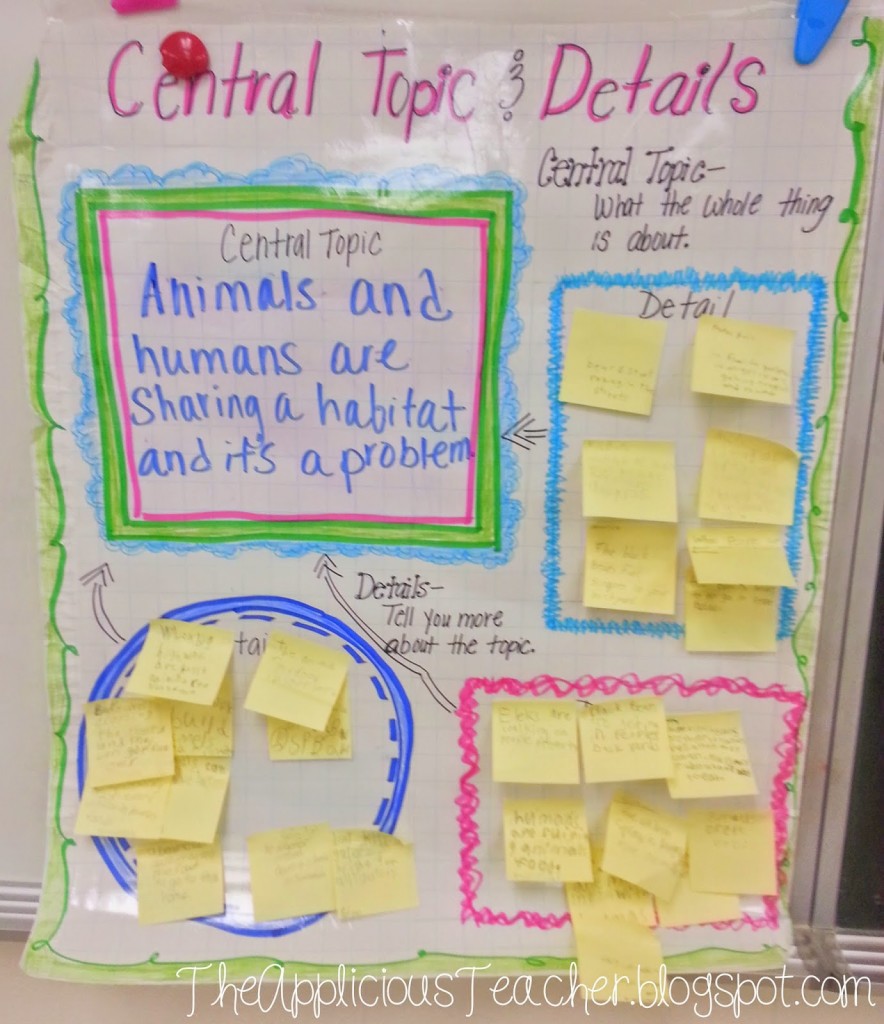 This works well with teaching Theme as well,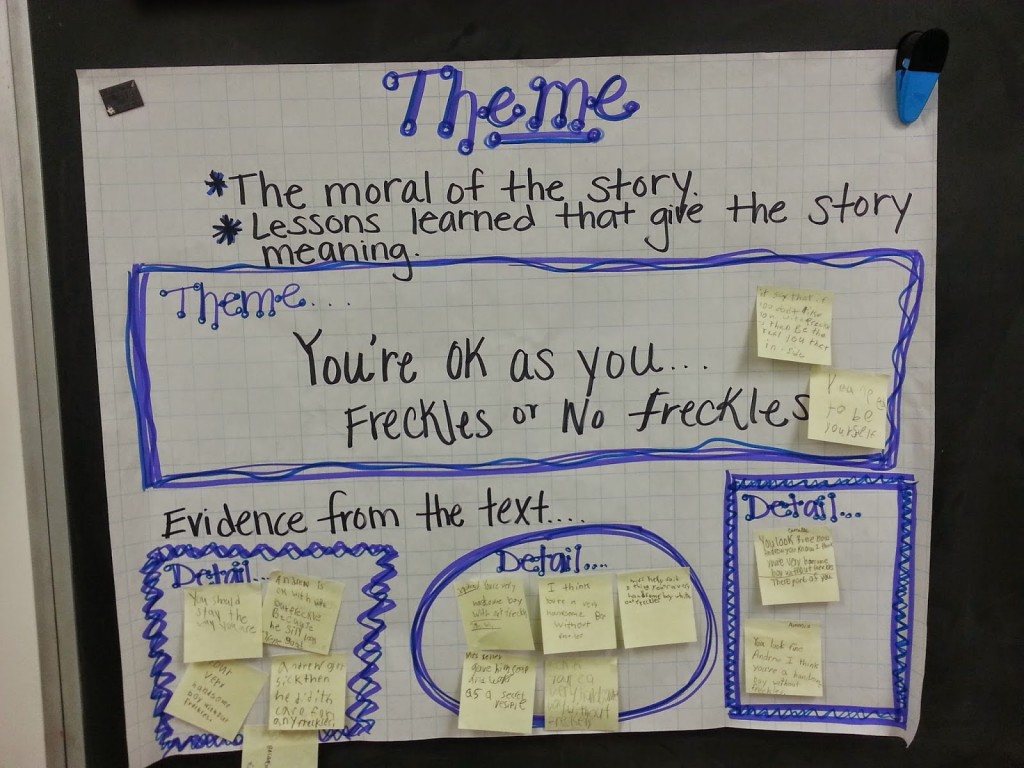 Use the story map before and after reading a text. For this lesson, we reviewed the characters and the main setting of the story. Then, after reading the chapter of the book, students worked in pairs to identify a problem presented in the story and the solution (if it had been solved already).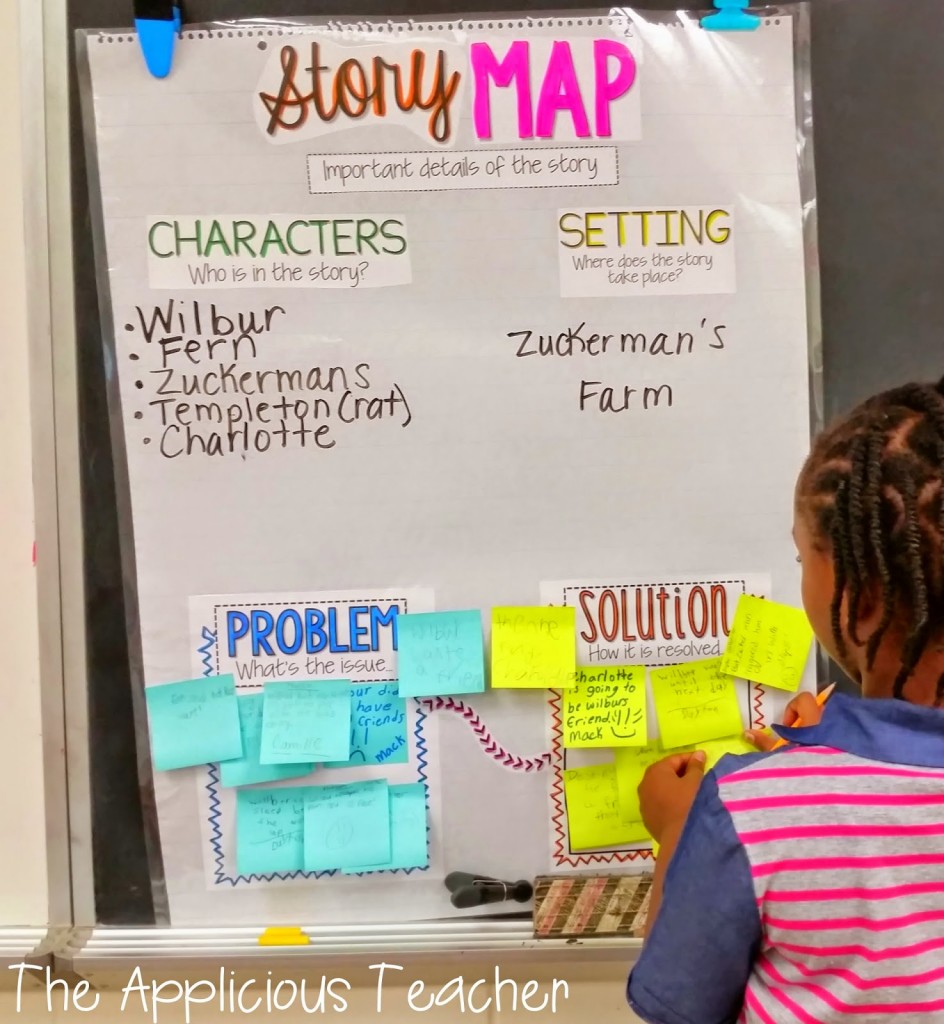 I also like to use them during small group instruction. You can have students fill out the chart with their groups and spot check before they move on. Or you can bring the chart to your teacher lesson and work to fill it out together. Just make sure you're getting the students involved!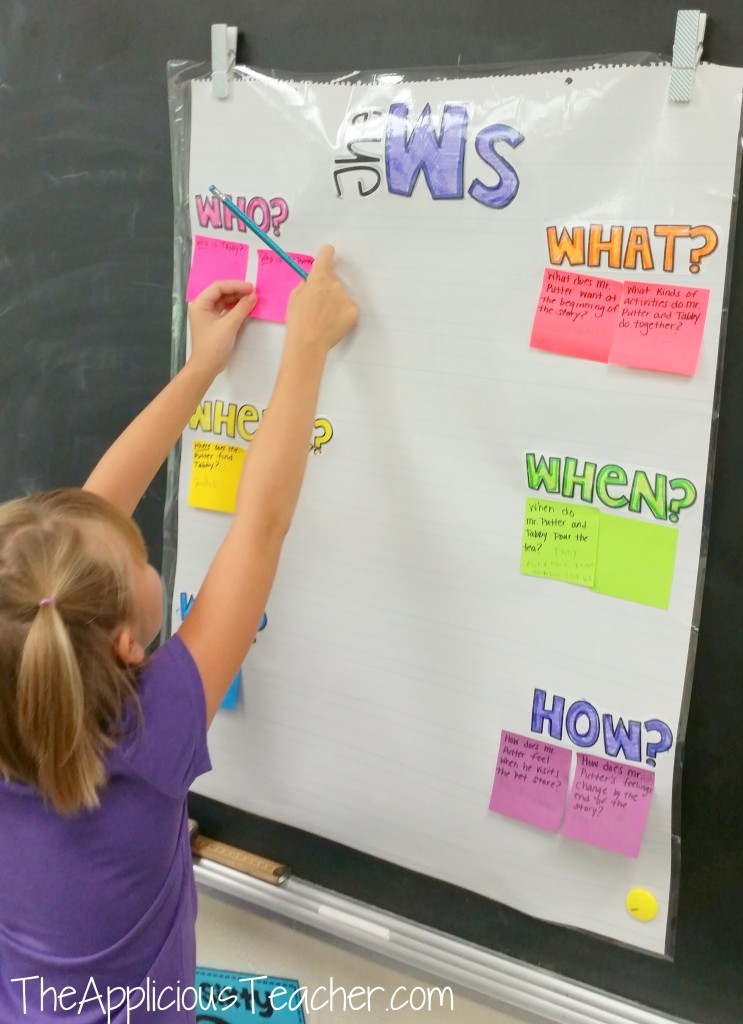 So that's one way to make the most of your anchor charts!
Want another Interactive Anchor Chart Freebie sent right to your email?
So what are your favorite ways to make anchor charts more engaging in your classroom?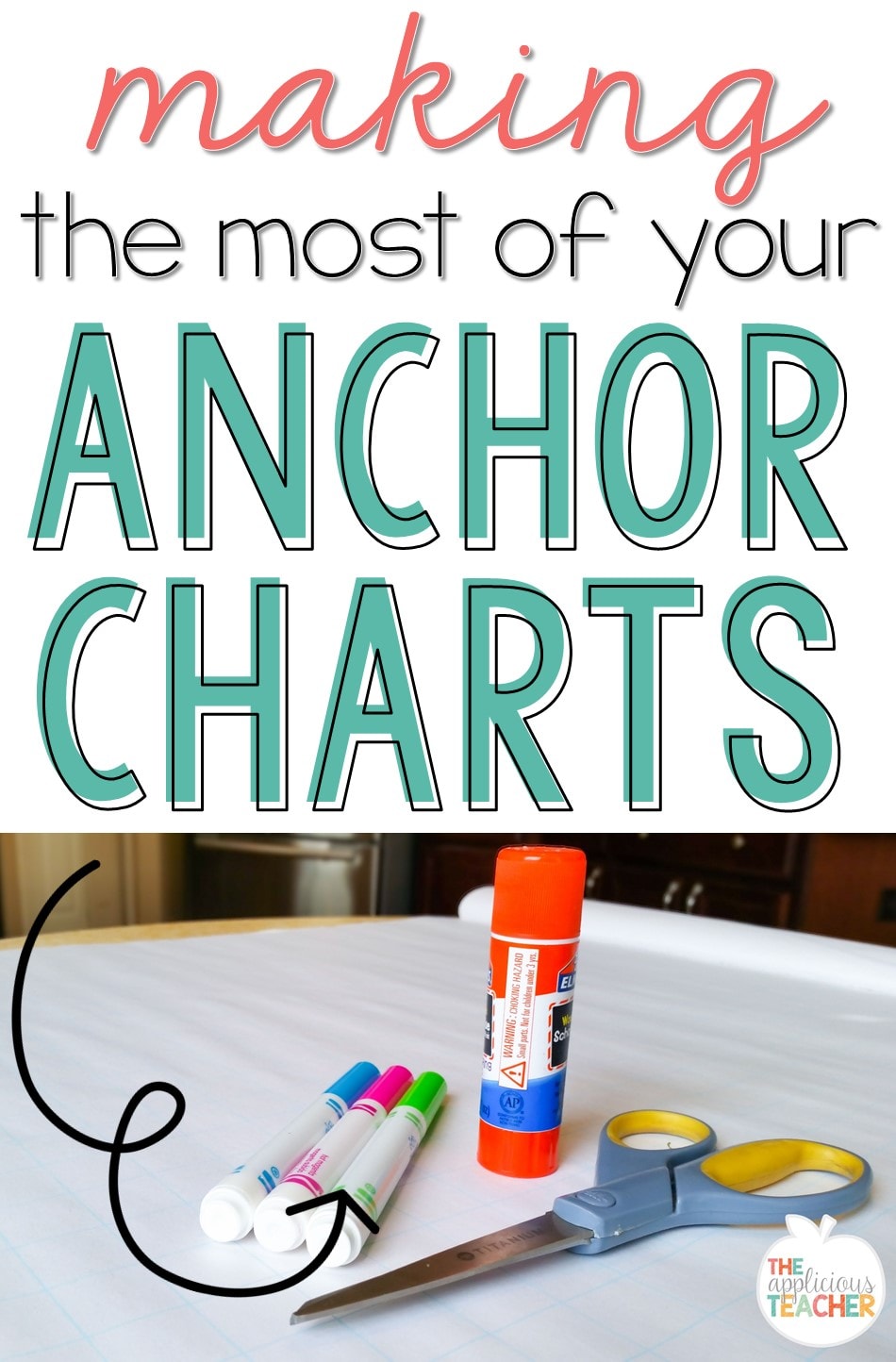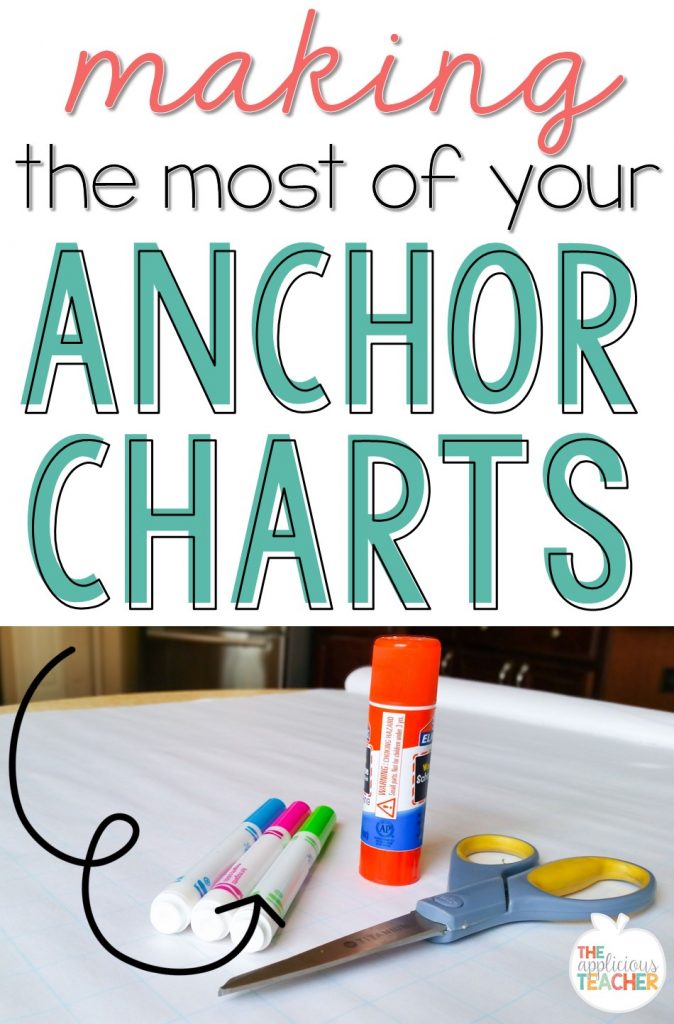 Free Anchor Chart!
Sign up and recieve this free chart straight to your inbox!