With October around the corner, thoughts are turning toward spooky characters… monsters, witches, and mummies are all around. Do your kiddos think mummies are monsters who hang out on scary shows? October is a great time to teach the truth about mummies, and the books below offer some great resources. These are just a few great mummy books for kids!
Please note this post does contain affiliate links. This means that if you follow the link to an item I recommend and purchase it, in return, I receive a few cents. To read more about affiliate links and how they support the upkeep of this website, please click here.
While you're talking about mummies, why not pull in some lessons about Egypt? The pyramids and the Sphinx are familiar in pictures, but what are they really? Take a little time to introduce your students to the monuments that surround the mummies through read-alouds and personal reading time.
Following is a list of fiction and non-fiction books about mummies that are tried and true kid favorites. Click any of the pictures to find these books on Amazon!
1. Where's My Mummy?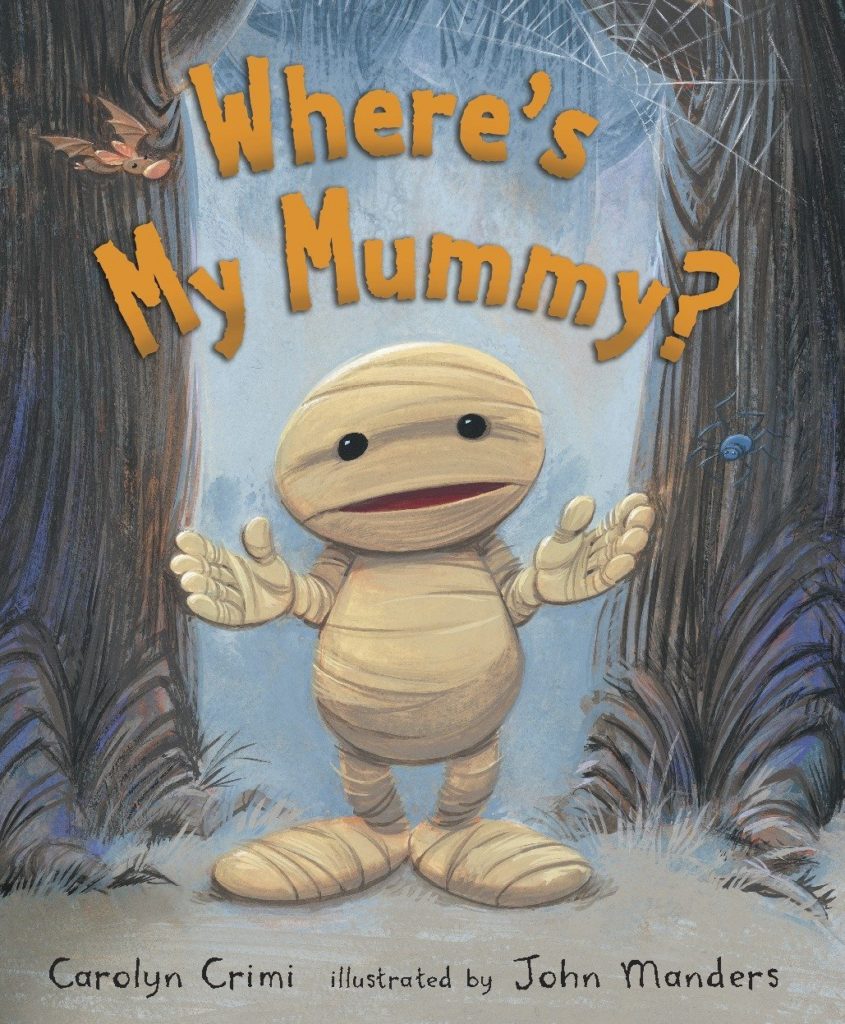 Summary: Baby Mummy wants to stall bedtime for a few more minutes, so he talks his mom into a game of Hide-and-Shriek. Along the way, he runs into several scary (not really) creatures, but it's not until the end of the book that he starts screaming for his Mummy. Like all good mummies everywhere, she is right there when he needs her.
Why it's a must: The repetition of the text will have young children "reading" along in no time at all. Children enjoy the scary creatures and the rhythm of the story. It also serves to reassure children that they can face their fears with courage and that a friendly face is never far away. Perfect fiction story to show that mummies are not scary!
Perfect for: Grades PreK – 2
2. Mummy Cat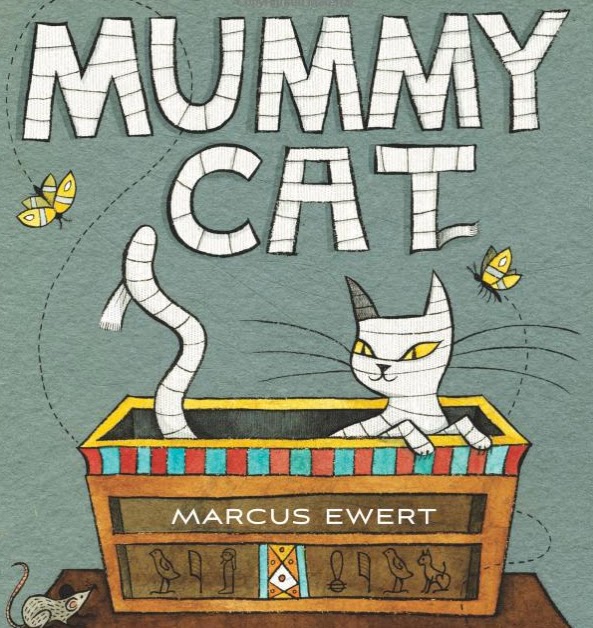 Summary: The girl-queen Hatshepsut's cat wakes up after 100 years of being mummified. He searches the pyramid for his beloved owner. The pictures tell a story of sibling rivalry and the young queen's life and death. While searching the tomb, the cat finds various artifacts and small creatures.
Why it's a must: The simple rhyming text keeps young readers engaged, while the illustrations tell a story through the murals painted on the walls that older readers enjoy. The hieroglyphics are explained in an author's note at the end of the book. This book is a great introduction to Ancient Egypt, in addition to being a fun story for kids.
Perfect for: Grades K-3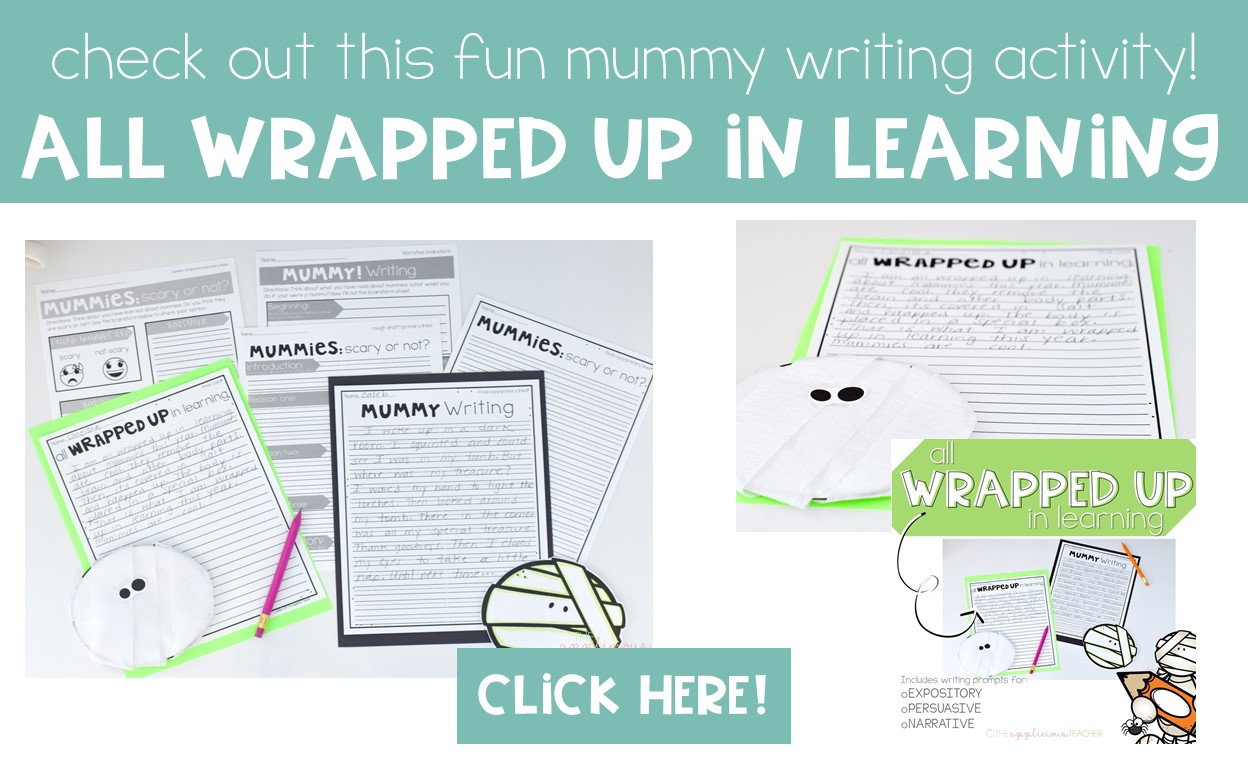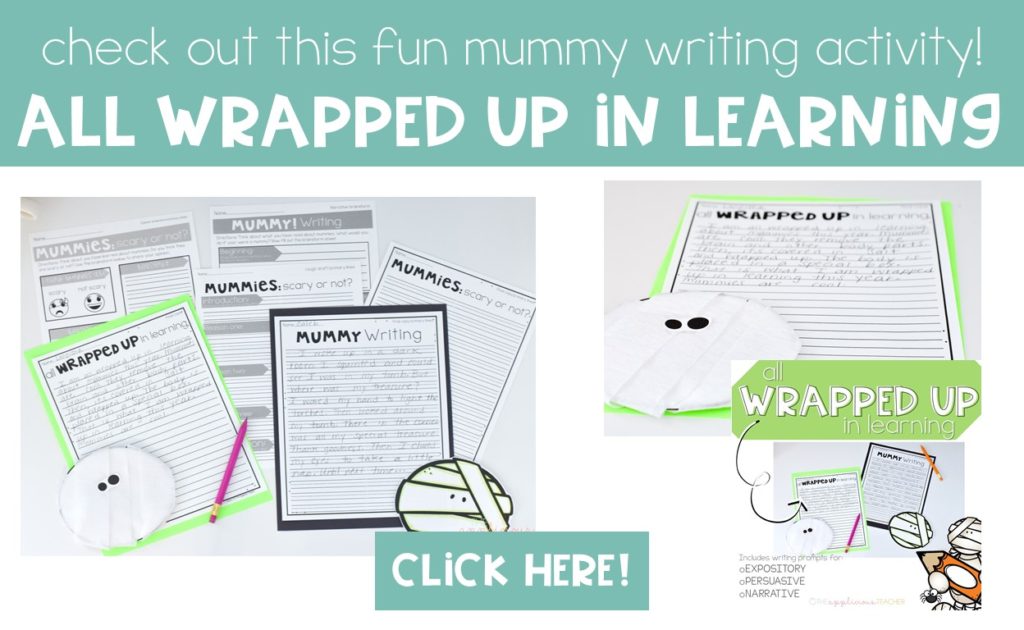 3. Skippyjon Jones in Mummy Trouble
Summary: Skippyjon ends up in his closet, and from there he journeys down the Styx River to Egypt where he searches for mummies. His siblings come along, and that's when the fun starts. They all get up to their antics as they look for mummies. Mom comes to the rescue when the cats find themselves in a pickle.
Why it's a must: Because who doesn't love Skippyjon? In addition to the humor and Spanish language phrases mixed into English that Skippyjon is known for, this book does a great job of introducing kids to mummies and to Egypt. Use it as a fun and interesting way to introduce an Ancient Egypt unit!
Perfect for: Grades K-3, although ages through adult have been known to laugh at Skippyjon.
4. National Geographic Kids: Mummies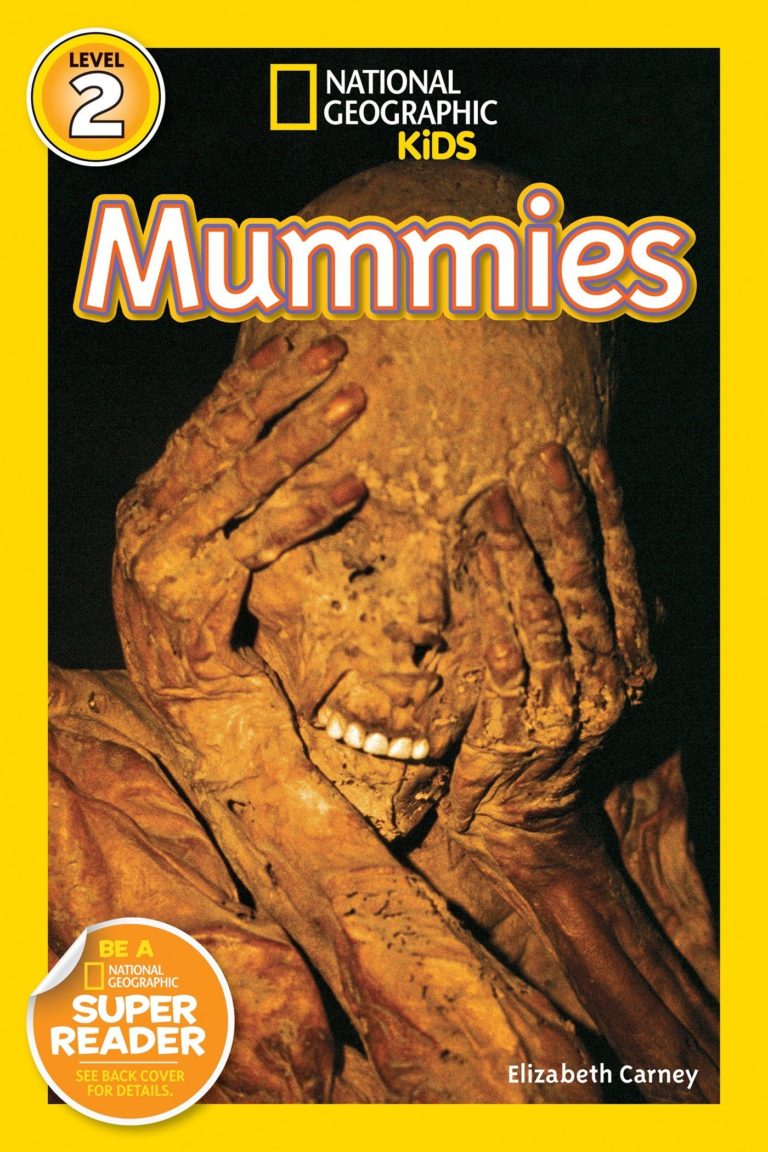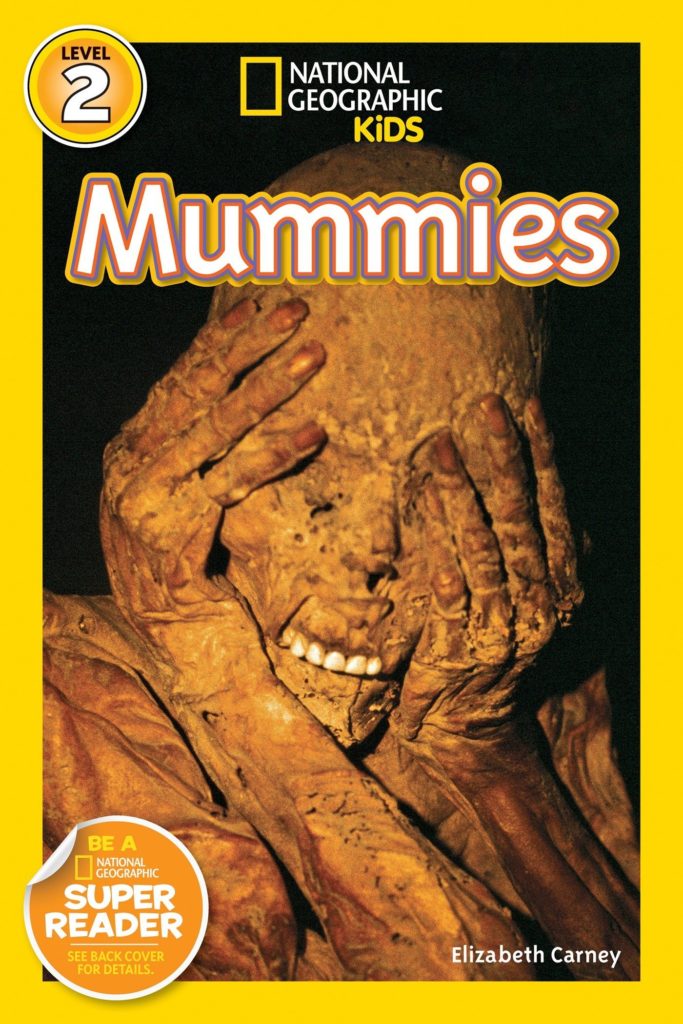 Summary: This non-fiction book answers kids' most frequently asked questions about mummies. It talks about natural mummies and man-made mummies, such as King Tut and Lady Dai. The book ends with a cartoon that teaches kids how to make a mummy. Just know the photos are real! So beware, it could be too scary for some students.
Why it's a must: The photographs really steal the show in this book. They show mummies that come from a bog, as well as mummies found in pyramids. You don't need 1,000 words when these photographs tell the story.
Perfect for: Grades 1-4, though not for the faint of heart
5. Mummies Made in Egypt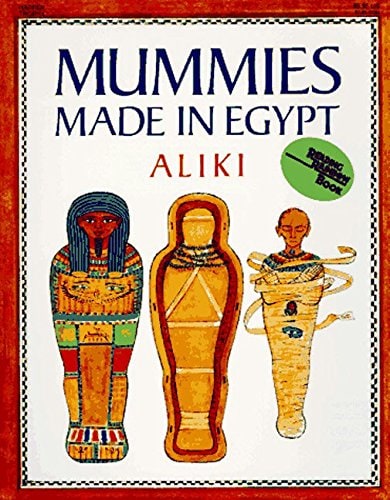 Summary: This book veers from many others on the topic of mummies when it explains why mummies were made, and how the mummification process works. It also relates the evolution of mummification.
Why it's a must: The simple, clear illustrations make the book interesting for young children. They expose all readers to Egyptian style drawings, and contain small details that maintain the interest for older children. This is a good introduction to Egyptian culture beyond mummies.
Perfect for: Grades 2-6
6. Step into Reading: Tut's Tomb: Lost… and Found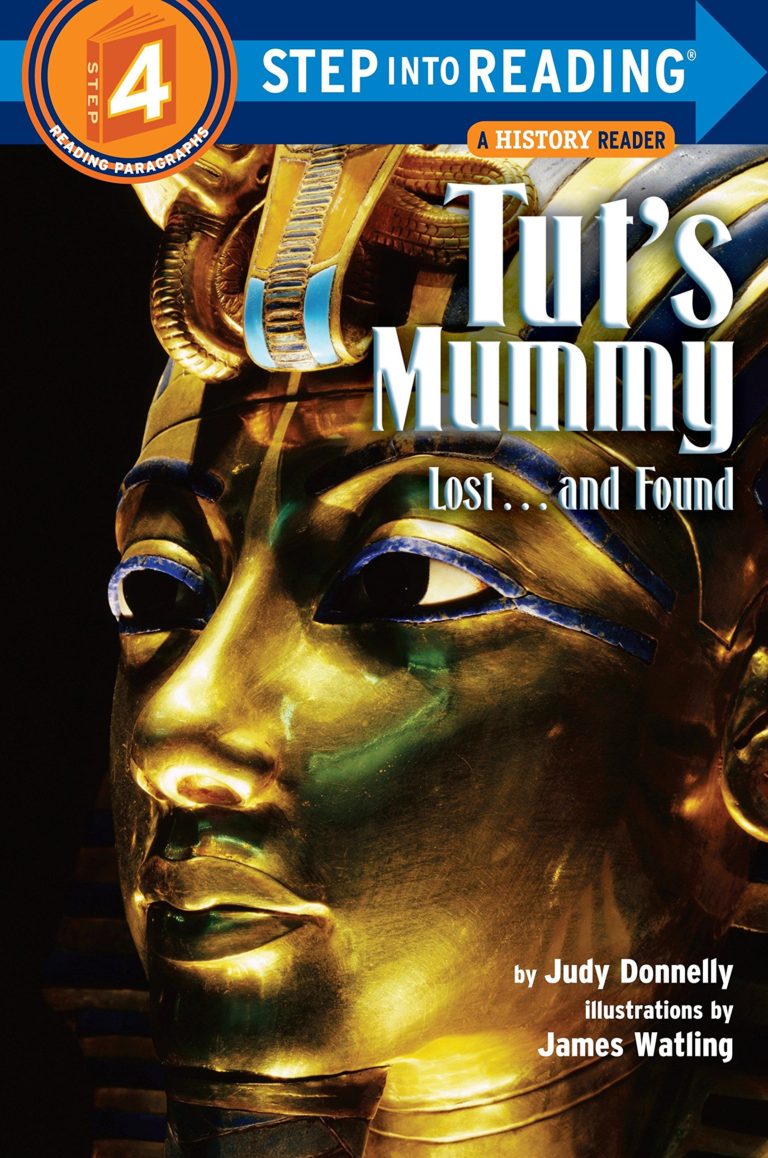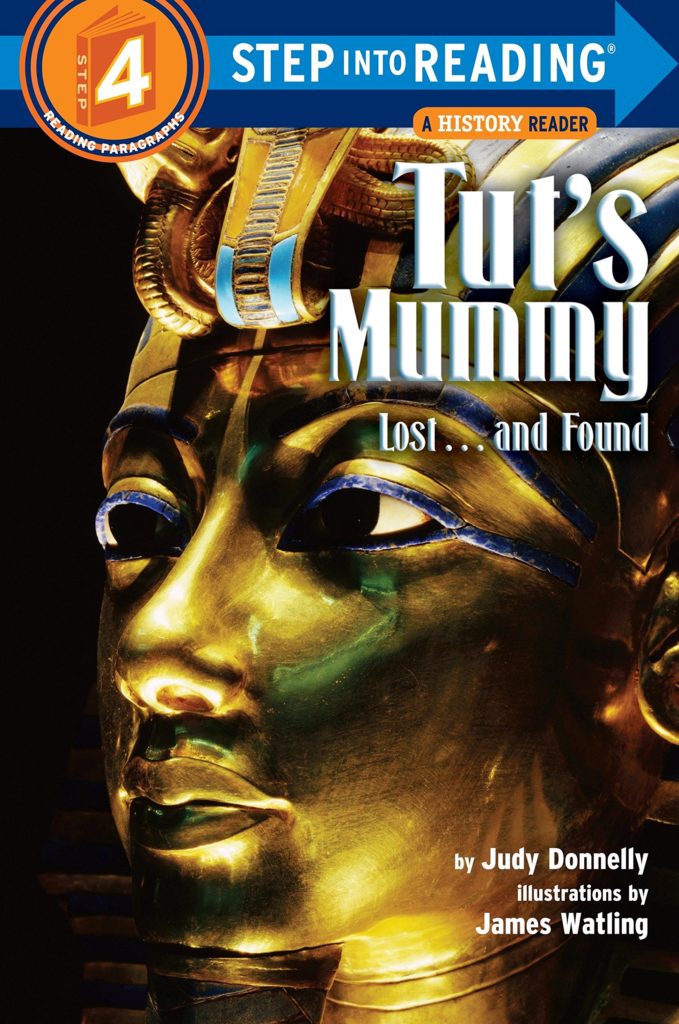 Summary: With both black and white, and color photos, the illustrations take children through Tutankhamen's death to the 1800s when archaeologist Howard Carter discovered the tomb.
Why it's a must: Photographs hold the reader's attention while they learn about life in ancient Egypt. It's a good text for teaching about what an archaeologist does.
Perfect for: Grades 2-4
7. There was an Old Mummy Who Swallowed a Fly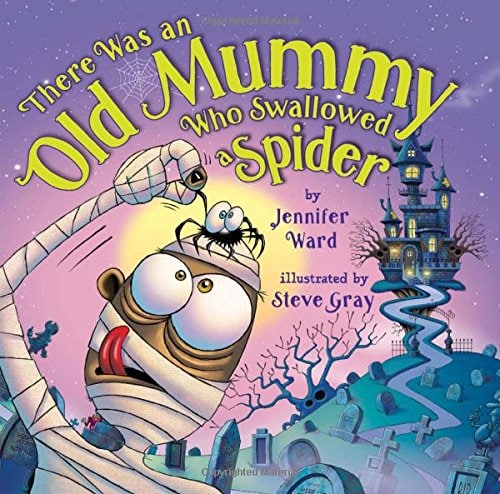 Summary: Instead of an old lady swallowing a fly, this old mummy swallows favorite Halloween time creatures.
Why it's a must: The rhyme is good for teaching sequence. The illustrations are full of eye-popping fun with tombstone epitaphs adding some humor for older readers.
Perfect for: Grades PreK-2
8. You Wouldn't Want to be An Egyptian Mummy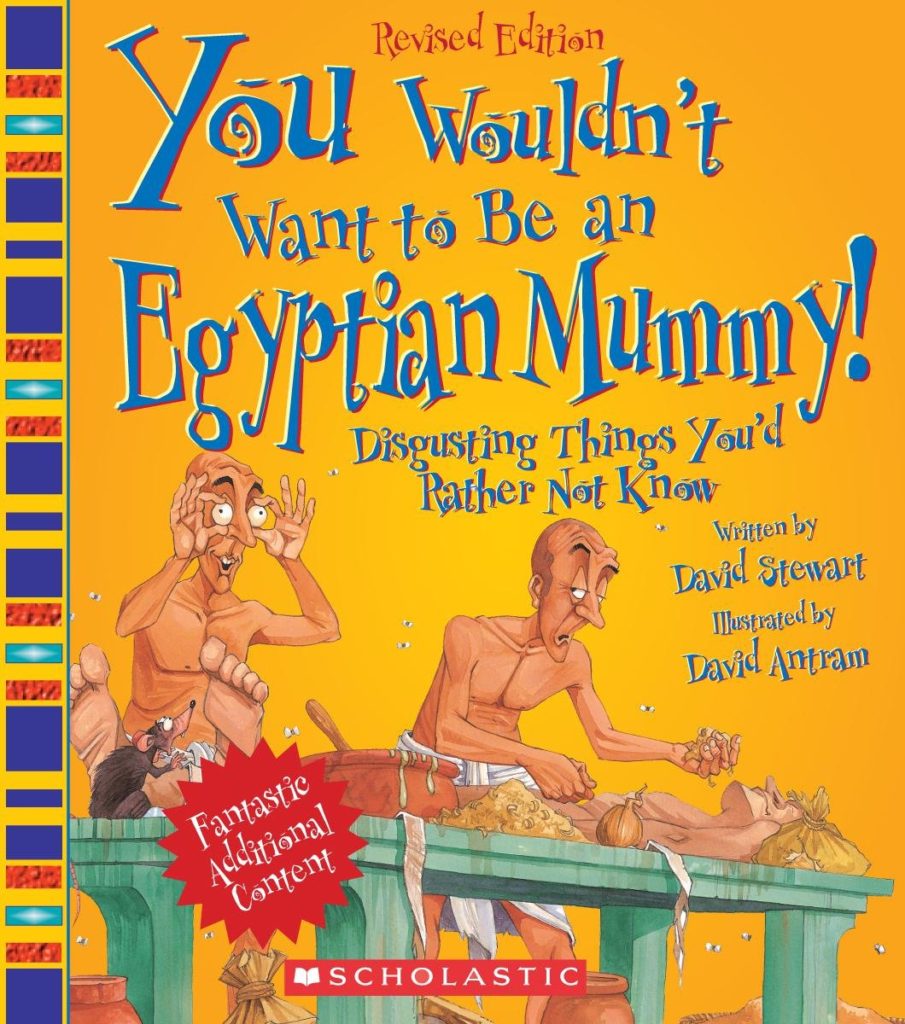 Summary: The reader becomes the dying ancient Egyptian. After death, the reader goes through the entire mummification process and all the disgusting details that entails.
Why it's a must: The gross pictures and facts keep the interest of even the most reluctant reader. There is a lot of information provided in the descriptions around the pictures in addition to the text.
Perfect for: Grades 2-4
9. Magic Treehouse Fact Checker: Mummies and Pyramids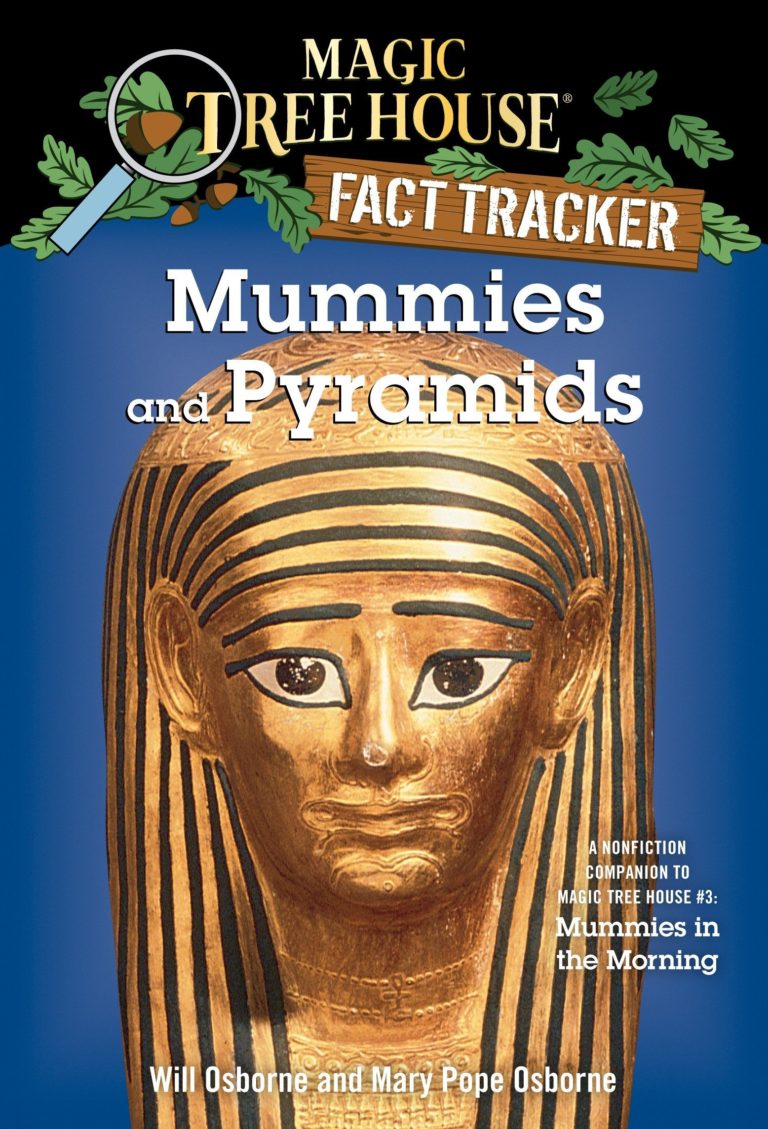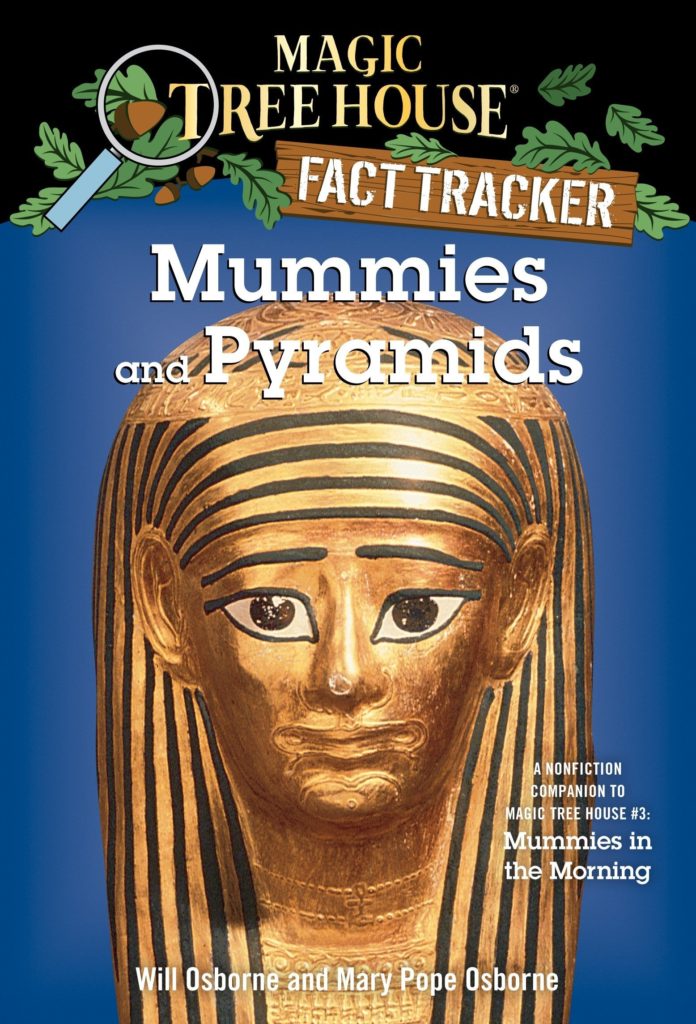 Summary: This companion to Mummies in the Morning answers all the questions Jack and Annie, and tree house fans, have about mummies and ancient Egypt. The book includes information on hieroglyphics, tomb treasures, tomb robbers, and Egyptian gods and goddesses in addition to information about mummies and pyramids.
Why it's a must: It's a great way to teach students about the research that goes into writing historical fiction. Also, the fiction and non-fiction read together meet common core standards for companion texts.
Perfect for: Grades 2-5
Check out Mummies in the Morning here!
10. National Geographic Kids: Everything Ancient Egypt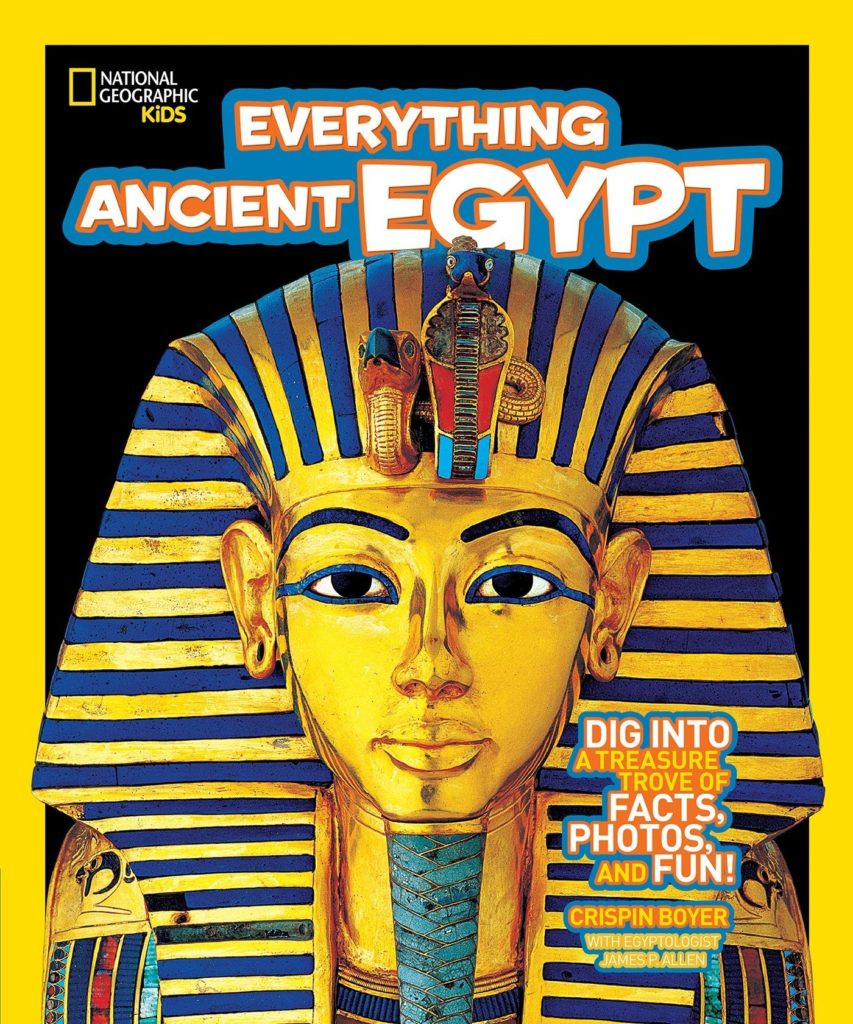 Summary: New technology is helping researchers learn more about ancient Egypt every day. Readers will learn about daily life in ancient Egypt, pharaohs, and ancient Egyptian beliefs about death and the afterlife.
Why it's a must: As always with National Geographic, the photographs can't help but pull the reader in. As this book is written for older children, there are more details and fun facts than there are in the books for younger children.
Perfect for: Grades 3-7
11. Skeleton Meets the Mummy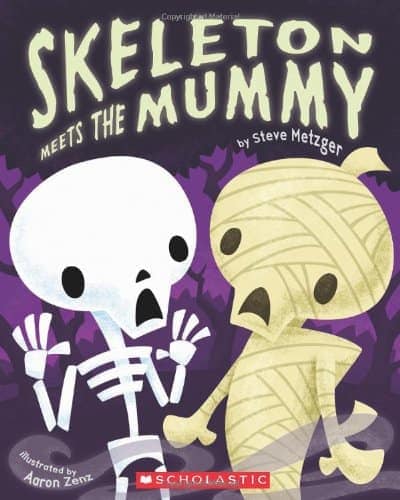 Summary: Scritch! Scratch! Something is following Sammy through the dark woods. He won't be able to make it to trick-or-treating without passing through the woods.
Why it's a must: Preschoolers love the bold illustrations and the "spooky" story.
Perfect for: Preschool
Whether you're looking for a fun read aloud in the spirit of the season, or some more serious study on the topic of mummies, I hope you're able to use and enjoy these books with your students. With the study of ancient Egypt being part of the Common Core Curriculum, you'll be building background knowledge for your younger students when you read about mummies. Your older students will enjoy some light-hearted research. Or use these mummy books for kids as part of a fun writing or Halloween unit!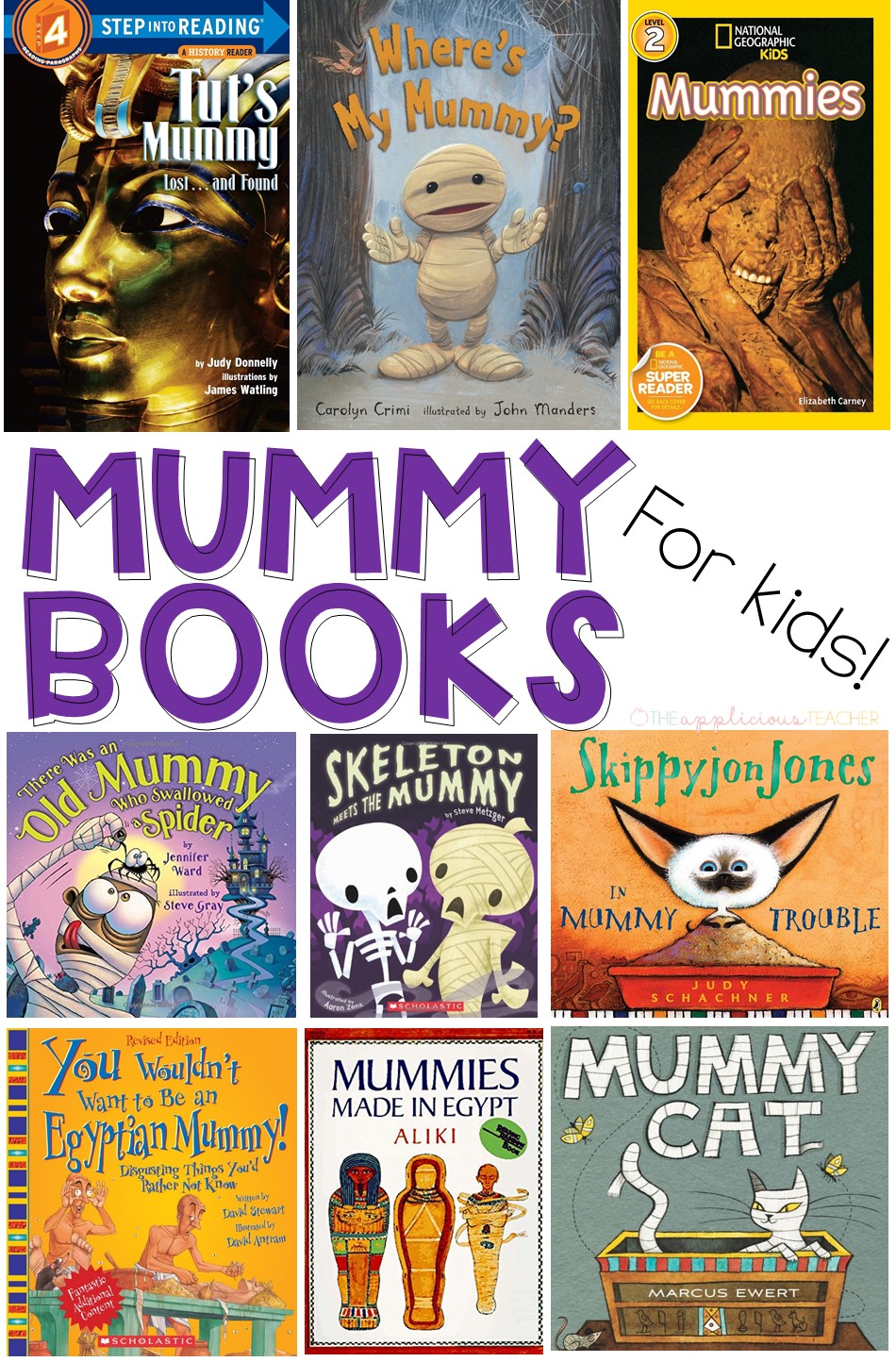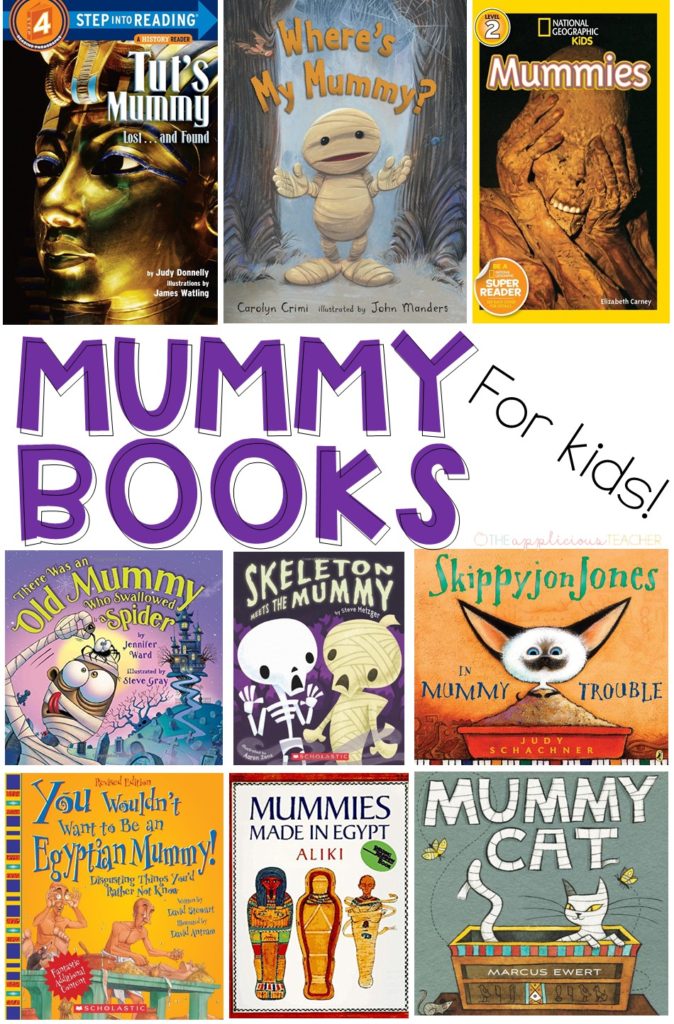 Sign up to snag these!
Receive all these classroom management tools right to your inbox!