With November just around the corner, we are officially into full-blown "I love fall " mode. But, would it kill Florida to have a more traditional Fall? I'm ready for falling leaves and for the cooler weather. But here in Florida, we're stuck at 89 degrees and bright sunny days. BLAGH! Cooler weather aside, one of my favorite parts of November is…Thanksgiving. Who doesn't love Thanksgiving? Food, family, food, traditions, memories, and oh and more food. Thanksgiving is one holiday we can all agree is awesome. So, let's come together and say thanks for all the great books we can read with our class this November. Here are some of my November Must Reads that are perfect for 2nd grade!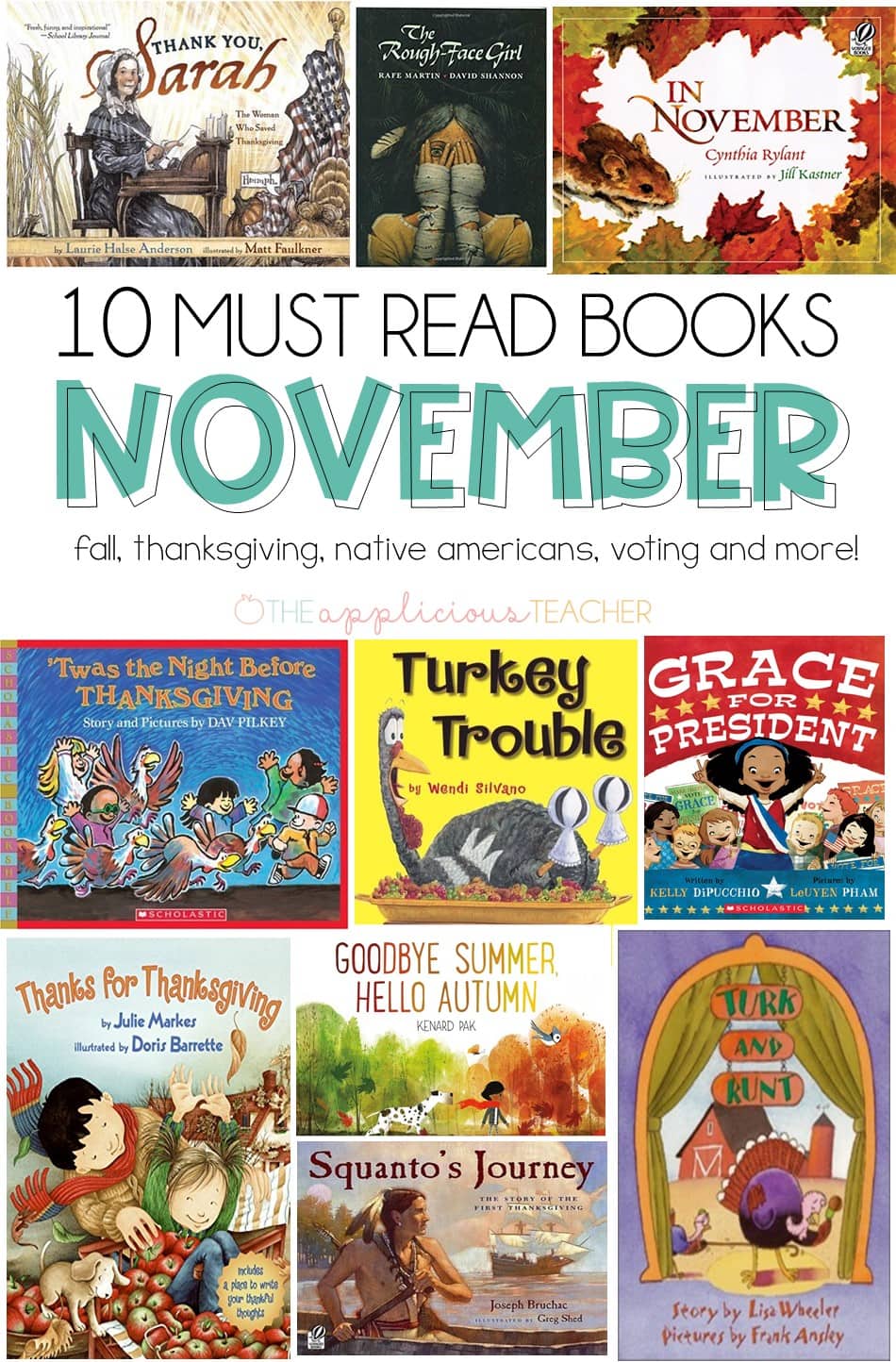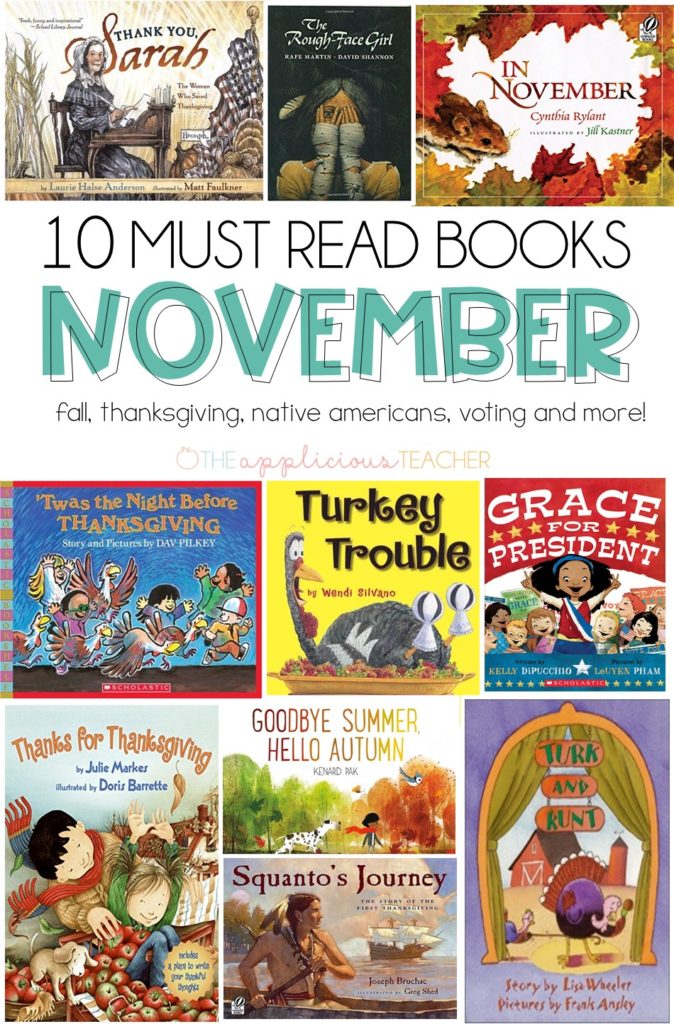 November Books for 2nd Grade Books for November
Please note this post contains affiliate links. If you do follow my links, please know that I do make a very, very small commission from your purchase. There is no cost to you, but this extra coinage usually helps feed my book addiction. You can read more about the affiliate links I am a part of here.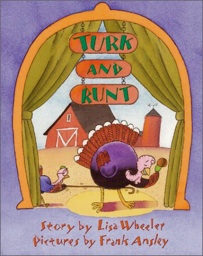 Summary: In this Turkey family, Turk is the favored child. He is strong, robust, and he can dance! He's just the perfect turkey, and his parents are sure he'll be the first chosen when people come to the farm. Only Runt figures out why the people are coming and keeps sabotaging Turk's chances.
Why it's a must: First of all, it's just fun. Younger children enjoy the pictures and the storyline. Older children can understand more of the nuances and enjoy seeing Runt as the hero. Elementary teachers often use it to teach inferencing and vocabulary. Check out week long lesson plans for this book here!
Perfect for: Grades PreK – 3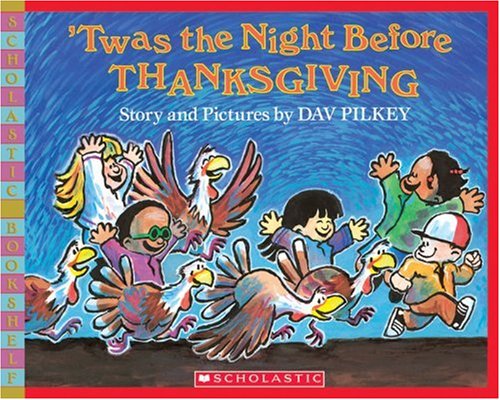 Summary: This is another fun favorite from Dav Pilkey. 16 students go on a field trip to a turkey farm the day before Thanksgiving. The farmer tells them he will be killing the turkeys so they can be Thanksgiving dinner for families. The kids get upset because they have had fun with the turkeys all day so they figure out humorous ways to take the turkeys home. For some adults, the story becomes about reasons to be a vegetarian or vegan, so know your audience.
Why it's a must: It is set to the rhythm of "'Twas the Night Before Christmas". Young children will love the rhyming language, and it makes a fun kick off for a lesson on rhyming and phonemic awareness. Check out this fun lesson activity you can do with this book!
Perfect for: Grades PreK – 2
3. Goodbye Summer, Hello Autumn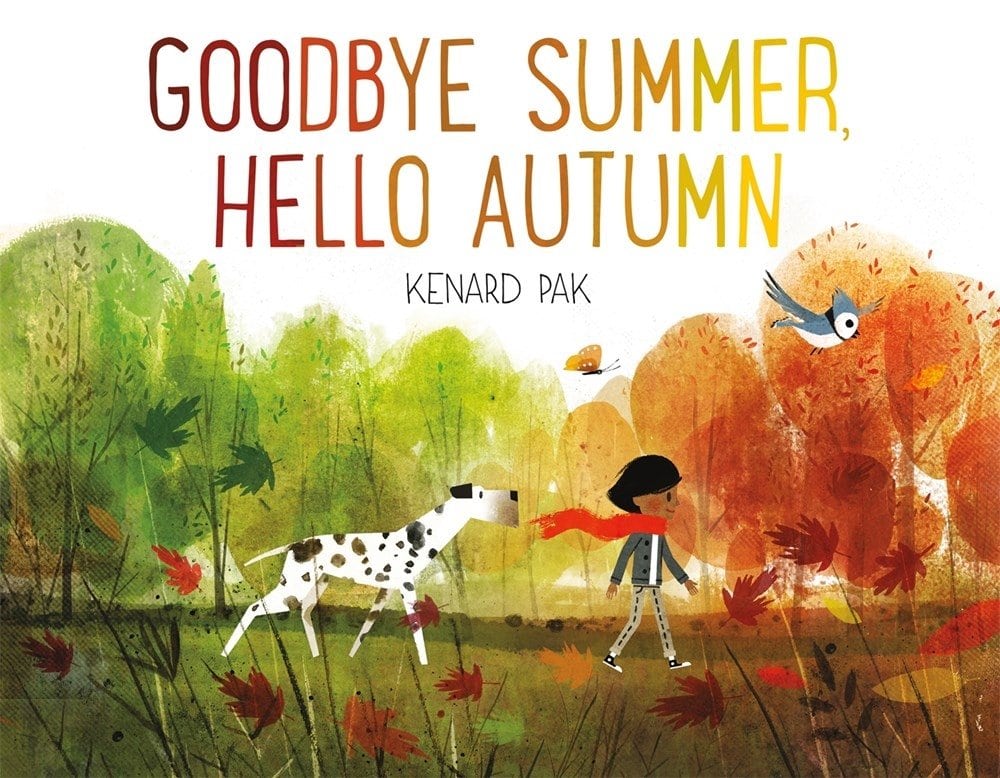 Summary: Simple text follows a young girl walking home from school who says hello to the nature she sees as she walks through the country, the woods, and through town. The natural elements respond with ways they change as the seasons turn from summer to autumn.
Why it's a must: The illustrations are beautiful. This book would lend itself well to an art lesson on painting. The conversations the girl has with nature help students understand the subtle changes in seasons as summer turns to fall.
Perfect for: young children – Grade 1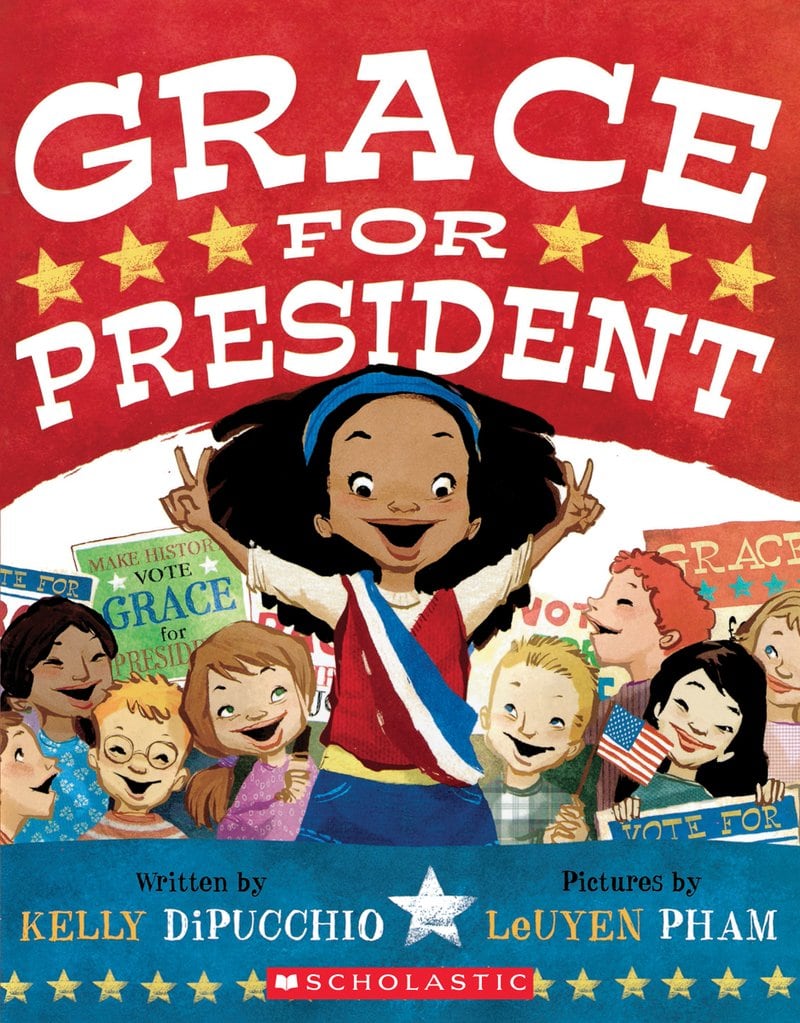 Summary: When Grace's learns that the United States has never had a female president, she decides to be the first. And she immediately starts off her political career as a candidate the school's mock election! This is a fun introduction to the American electoral system. It also teaches students the value of hard work, courage, and independent thought. Great way to introduce students to the idea of how to choose our leaders.
Why it's a must: Looking for a book that helps students understand that they can break the molds? This is it! Such a timely tale with lessons woven in! Use it as a launching point for discussion on elections, candidates, and how we view our leaders.
Perfect for: Grades 1st-4th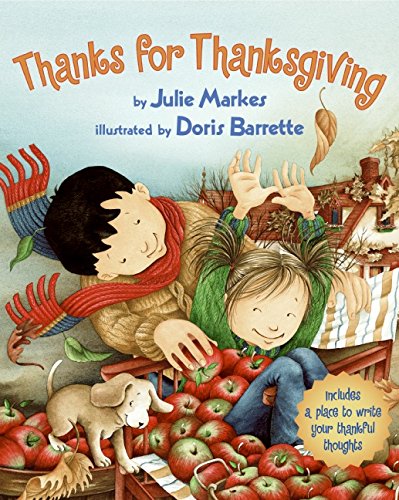 Summary: This is a sweet story that reminds us all to take a moment to stop and give thanks for our family and friends. It teaches children to be thankful for more than just things, but to give thanks for the time they can spend with the people they love.
Why it's a must: Children love the colorful pictures. It makes for a good introduction to a writing lesson on who we are thankful for. Children can illustrate their writing in the style of the book, and then the writings can be combined for a class book to be treasured all year long.
Perfect for: young children-grade 1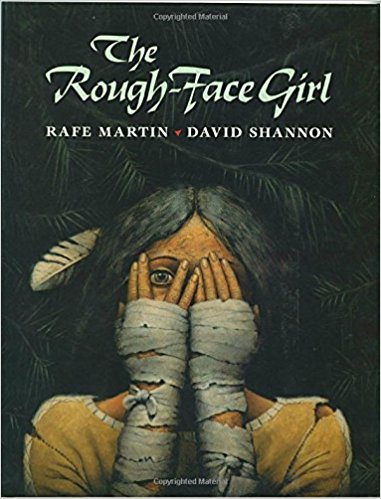 Summary: This is a respectful retelling of an Algonquin tale of wisdom and honesty trumping beauty and conniving to win the prince. The brave young warrior is known to be very handsome and kind. All the young ladies in the village want to be chosen to be his bride. However, the young man has the ability to become invisible, and it is in this state that he meets the hopeful young women. In order to prove they have met him and truly know him, the women must answer his sister's questions. In the end, only one young woman is able to answer her questions correctly.
Why it's a must: It's an authentic Algonquin story, so it's a great pick for a unit on Native Americans. It's also a version of the Cinderella story, so it can be used in a compare/contrast unit. The moral is strong, and can be used to reinforce the lesson that we all feel inadequate at times, but our day to shine will come if we are honest and true to ourselves.
Perfect for: Grades 1–3, possibly younger grades but the illustrations are very intense so know your crowd.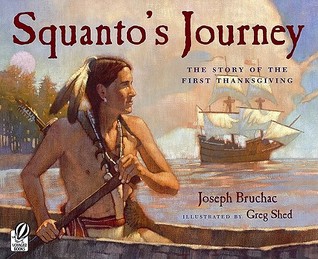 Summary: This is a beautifully illustrated book about how Squanto met the Pilgrims when they first landed in the New World. Squanto taught the pilgrims how to grow crops, and led them through their first winter.
Why it's a must: It presents the first Thanksgiving story from another point of view, so it lends itself to a good lesson on point of view. Students can compare and contrast the first Thanksgiving from the point of view of the pilgrims and the Native Americans. It's also a good spring board for discussing what might have happened to the pilgrims if Squanto hadn't jumped in to help.
Perfect for: Grades 2-4 because of the vocabulary
Summary: This book is appreciated by all ages due to the good writing and the fanciful illustrations. It tells the story of Sarah Hale, the newspaper editor who wrote letters to Congress for 38 years asking them to make Thanksgiving a national holiday. Along the way, readers are introduced to history in the 1800s, including the Civil War.
Why it's a must: It shows the difference one person can make in the world when he/she is persistent. The four pages of historical facts at the end of the book are good resources for teaching about the history of America in the mid-1800s.
Perfect for: Grades 2nd-5th
Buy it for your classroom here!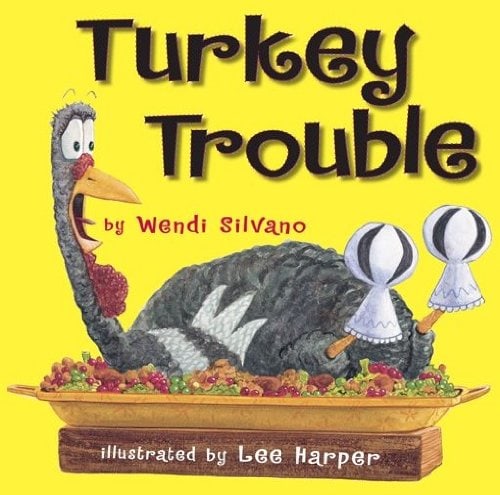 Summary: It's another tale about a turkey trying to stay off the dining room table for Thanksgiving. In this amusing book, the turkey tries to disguise himself as different animals before finally being pardoned – and safe at last.
Why it's a must: Children love the colorful watercolor illustrations, and adults love the puns.
Perfect for: Grades PreK-2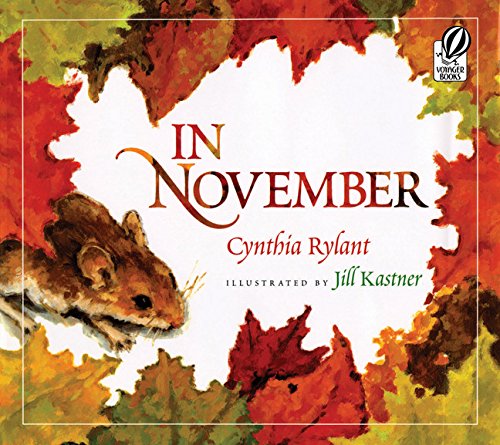 Summary: It's November and all the animals are serious about preparing for winter. The humans are taking time to appreciate their friends and family. Cynthia Rylant has written a sweet book, and the illustrations are full of the rich colors of the season.
Why it's a must: Little ones will love learning about how the animals prepare for the fall. Older children will appreciate the rhythm of the language. And it's written by Cynthia Rylant… so you know I have to love it!
Perfect for: Grades PreK-2
More Ideas for November
Looking for more ideas for your November lesson plans? Check out these posts!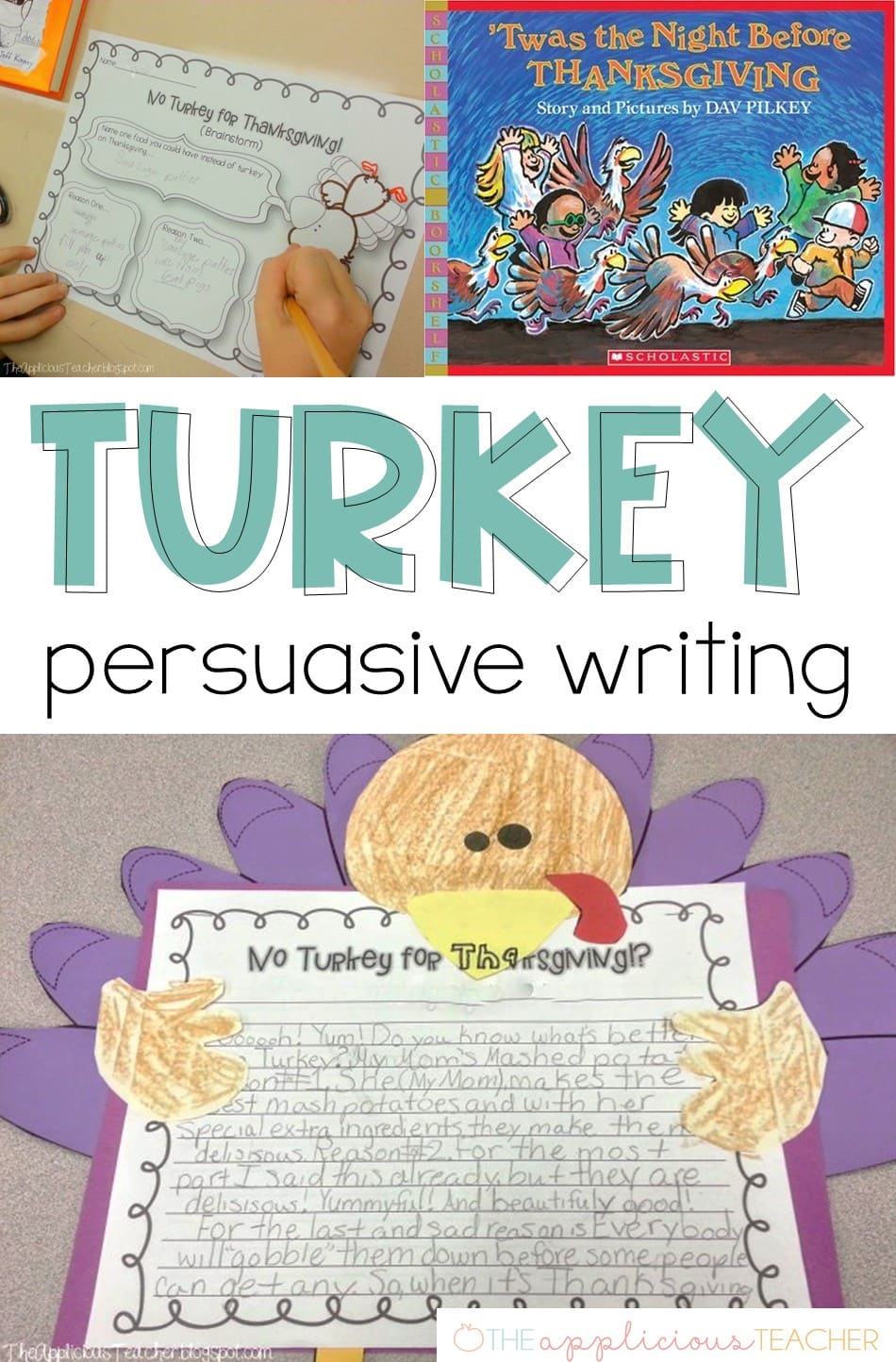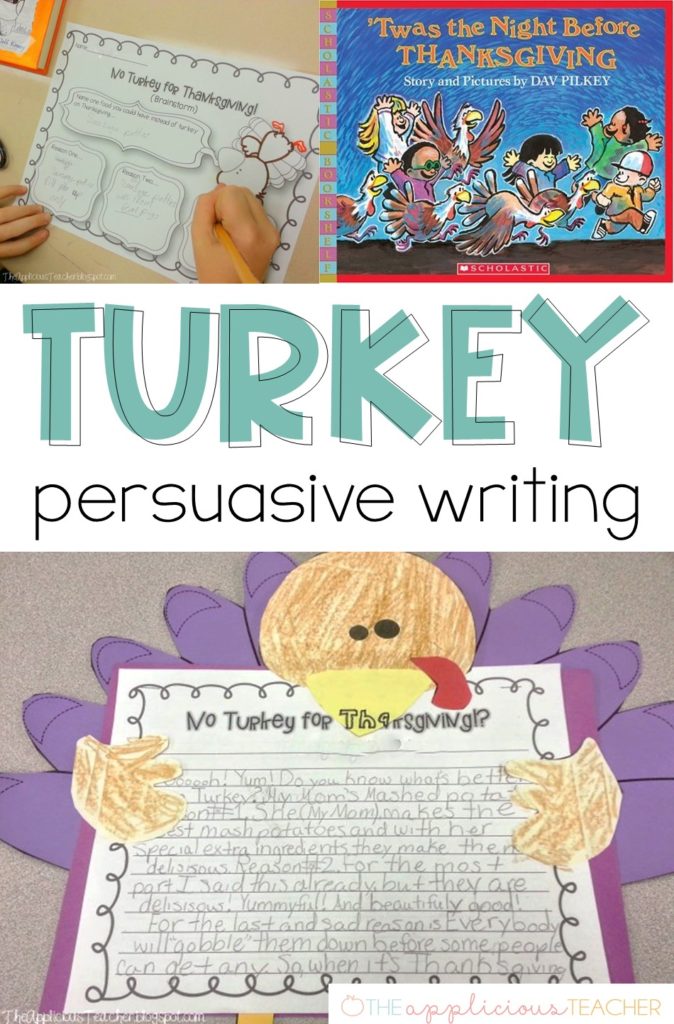 So these are just a few of my favorite November reads! As you're giving thanks this month, take a moment to be thankful for the gifts of reading and books. Think of the places you've traveled, and the relationships you've shared all while never leaving your classroom! Let's treasure the moments spent reading with the little ones in your life. I can only hope to pass along the love of reading to my students!
Close Reading Newsletter
Subscribe to get these close reading sticky notes for FREE!