In years past, I've always allowed students to find their own buddies with the understanding that we could work with everyone and anyone. There was never an issue… until this year. This year, my kiddos really struggle with finding someone quickly without tons of drama. So, I decided to implement a new way to find a buddy. Say hello to "Four Seasons Partners!"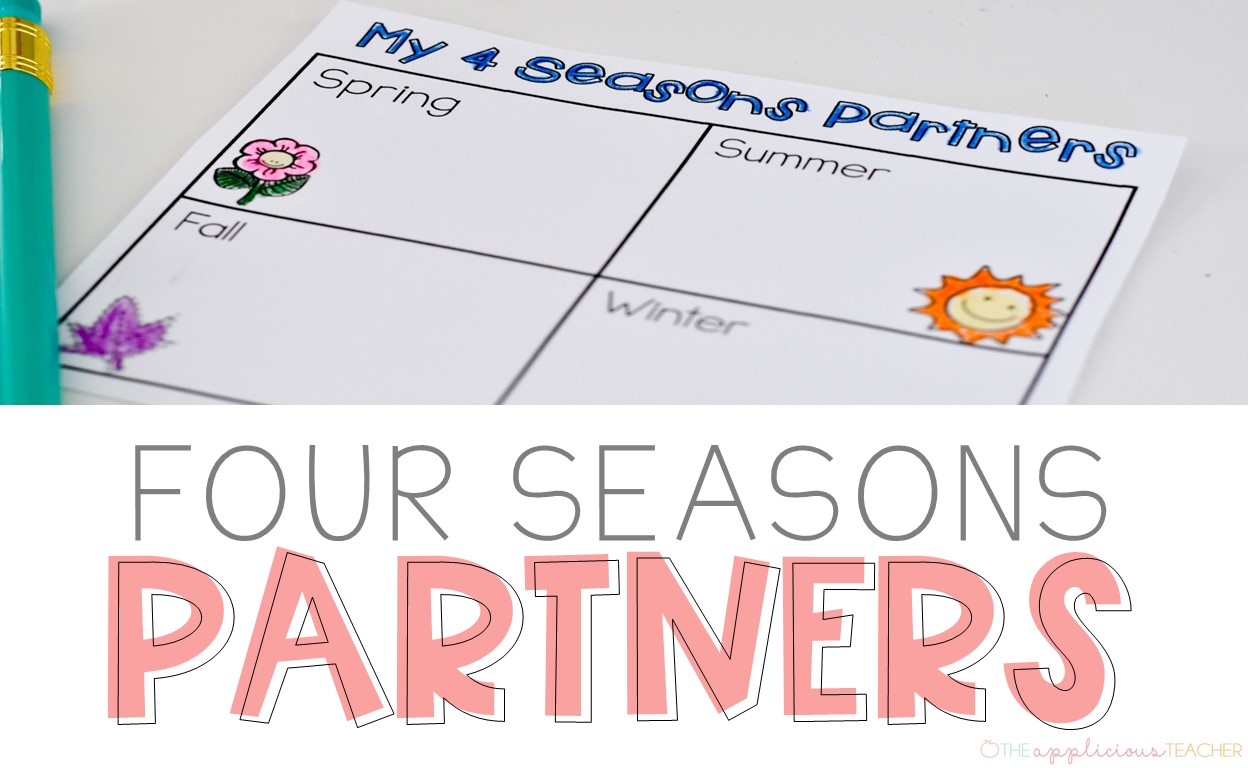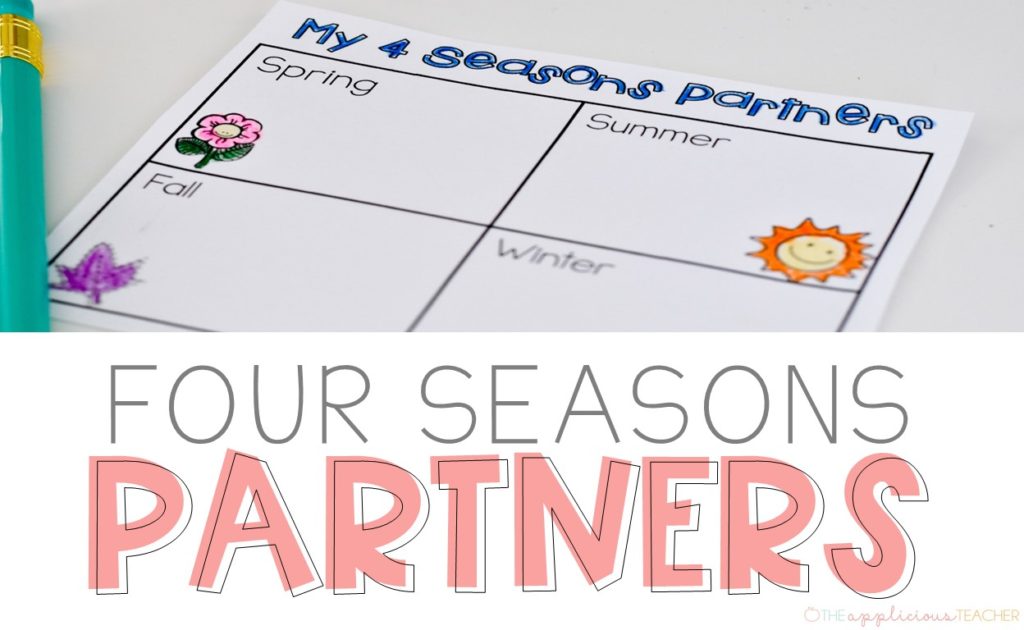 To take out the headache, I created this buddy cheat sheet. Seriously, guys! Such a lifesaver and so easy to do!
Helping Students Find a Buddy:
To keep it simple, I went ahead and chose two of their buddies for them.
Why?
Mainly because I truly believe in Kagan groupings and I wanted my groupings to have some intentional placement in them. Sure, working with a buddy is fun, but sometimes I need them to work together, or teach each other! To help make sure this happened, I chose their spring and fall buddies. Just be sure to brainstorm that part ahead of a time! You don't want to waste valuable class time trying to remember who should work with who!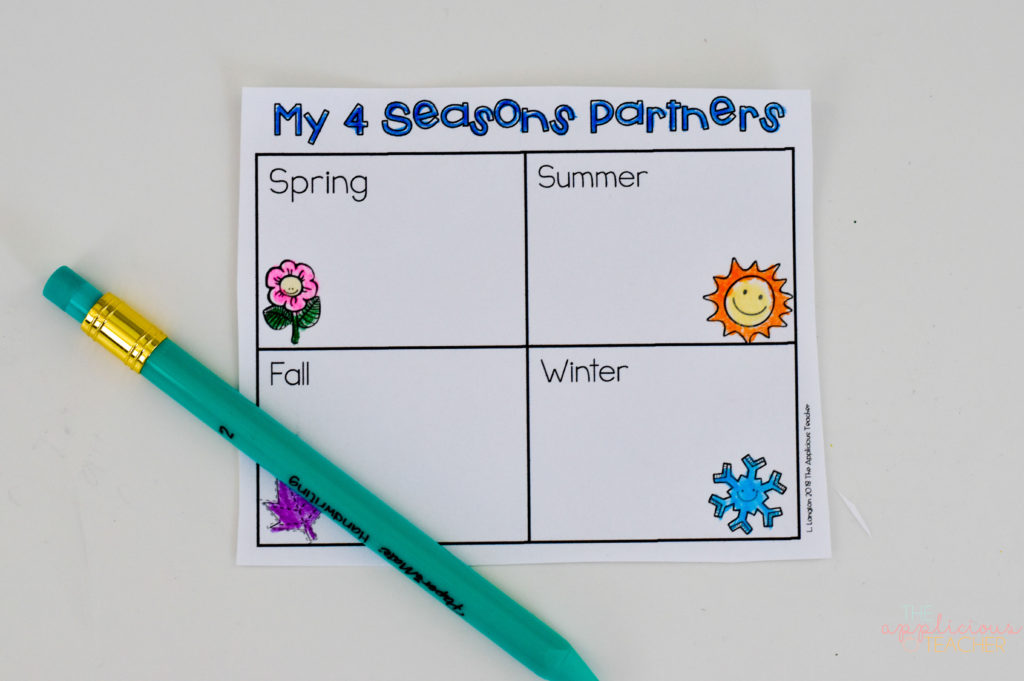 Allowing Student Choice:
For their summer and winter buddies, I had students choose who they'd like to work with. Before allowing students to have a free-for-all, I set some ground rules:
You can't already have them as a buddy
Mrs. Langton must approve of the pairing
Both buddies need to agree on the pairing
They can't already be someone else's buddy in the same season.
With these ground rules in place, we were ready to choose our first buddy. To keep it organized, students first brainstormed a few names of friends they'd like to work with. I set a minimum of four different names (just in case!) Then, we went around the classroom, one student at a time.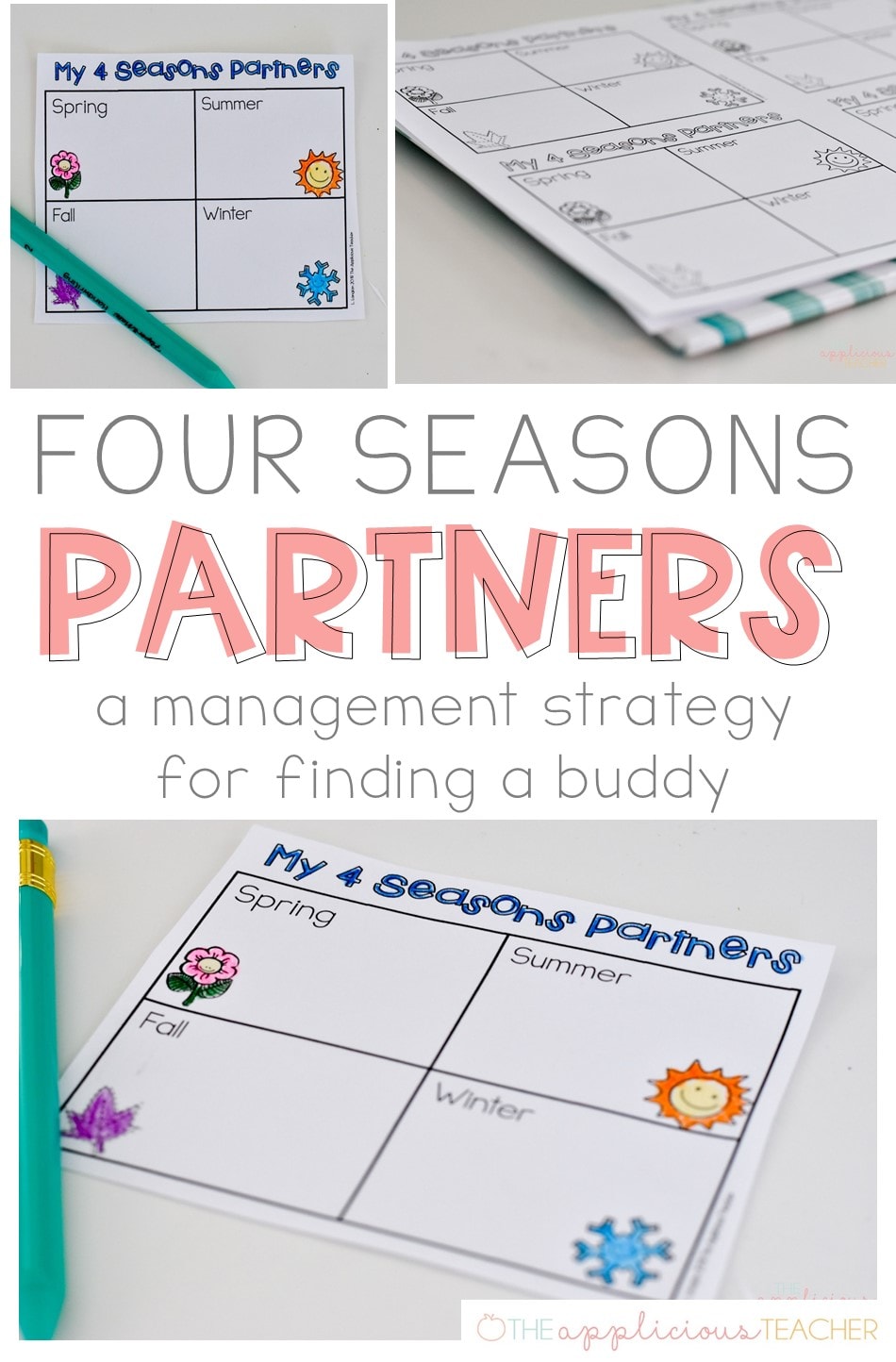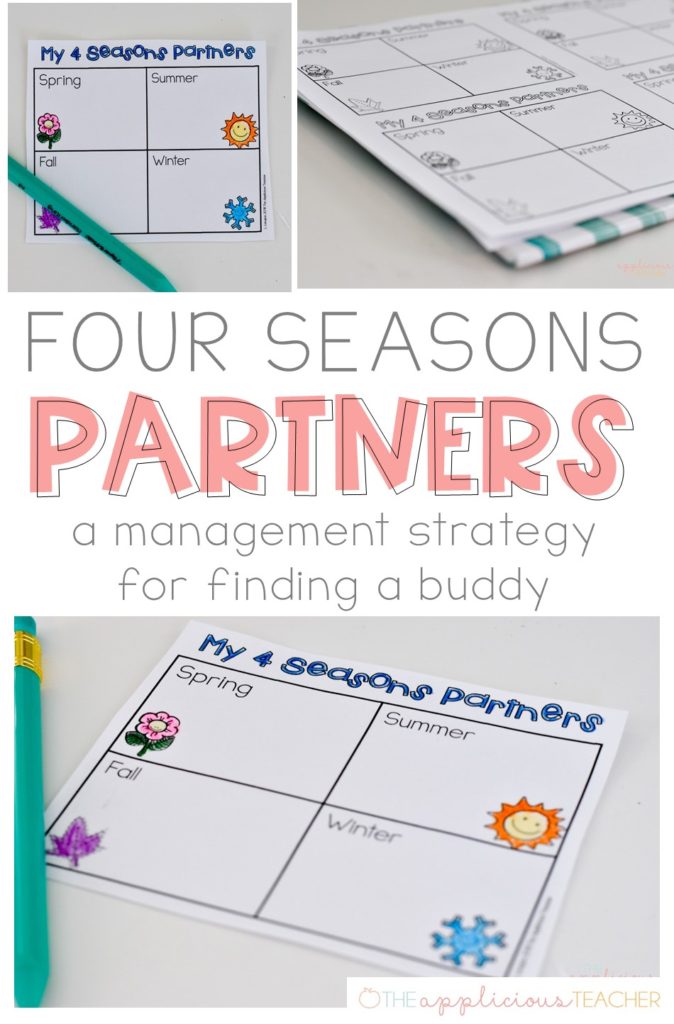 To designate their buddy, students called out a name of a preferred friend. I would then approve (or not approve) the pairing. From there the requested buddy had a chance to agree or disagree. No reasons had to be given if they disagreed. Honestly, very few students disagreed and most found that in the second round, they wanted to be the other student's buddy too!
I did have a few pairings that I had to veto though… You know those kids who just always seem to find each other, and nothing good ever comes out of it… yeah… had to do everything in my power to stop that! LOL!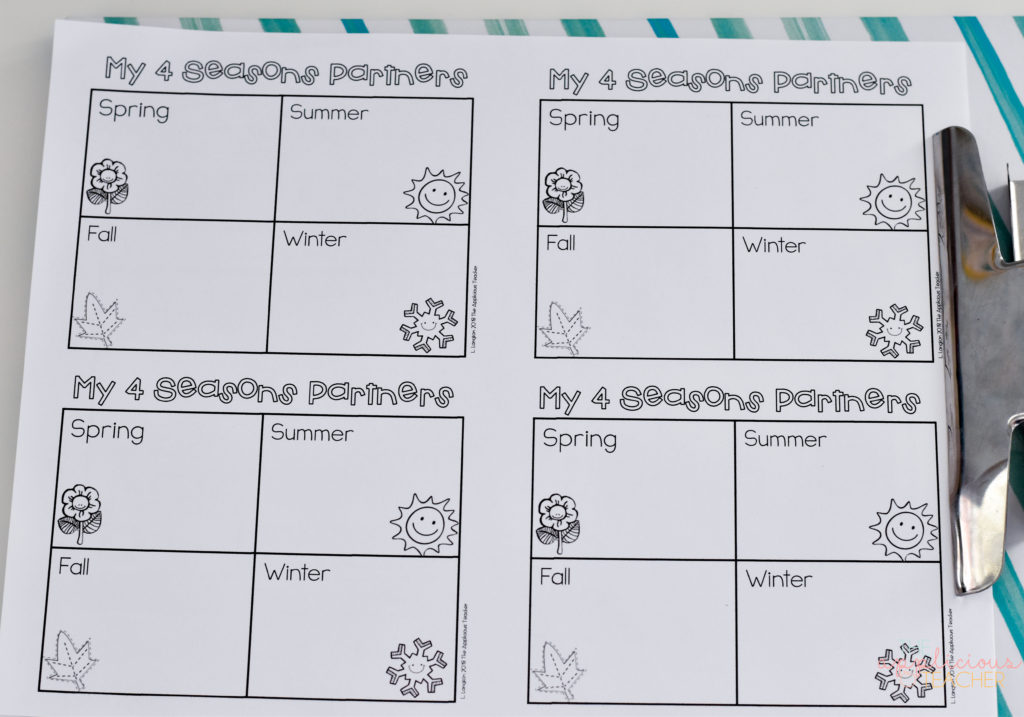 The whole event lasted about 10 minutes, but man was it time while spent! To keep these safe, I had students tape them to the inside of their binders in their desks. The binders never go home, so there's no reason not to have your sheet! So far, no one has lost them!
Now whenever we need a buddy, I just say, find your whatever season buddy and boom we're ready to work! You can grab this for free, too!
Grab the Free Download
Want to try this classroom management tool in your classroom? Just fill out the form below! In addition to receiving this amazing tool, you'll also get a few other classroom management goodies I know you'll love! So be sure to be on the lookout!