I've been an Amazon Prime member for the better part of three or four years. I'm at the point in my life where I'm not sure how life existed before I was a member. Like for realsies. How did I live without free two-day shipping? Or the convince of it all? Like if it's not on Prime, does it even exist? But, even more than my non-school life, I've realized how majorly life-changing Prime has been as a teacher! So, today I'm sharing ten reasons why teacher NEED Amazon Prime in their lives! These 10 things will have you wonder… was Amazon Prime actually designed JUST for teachers?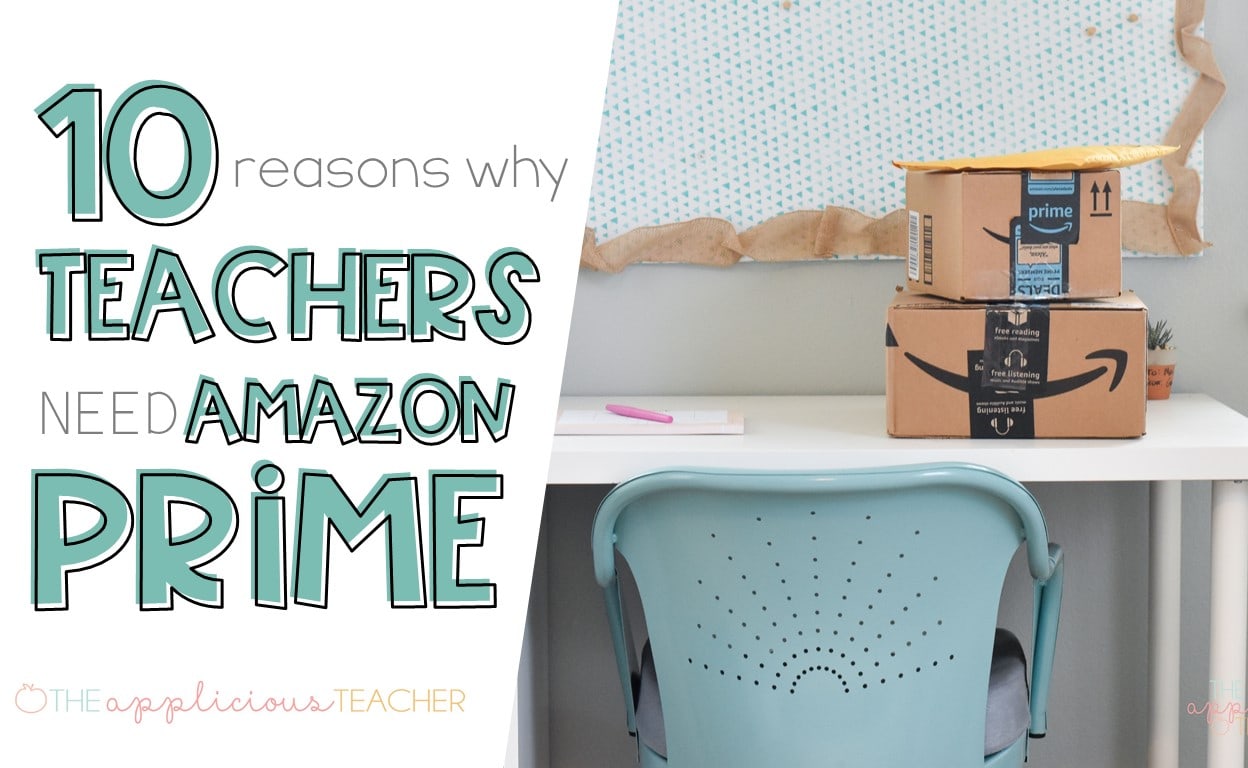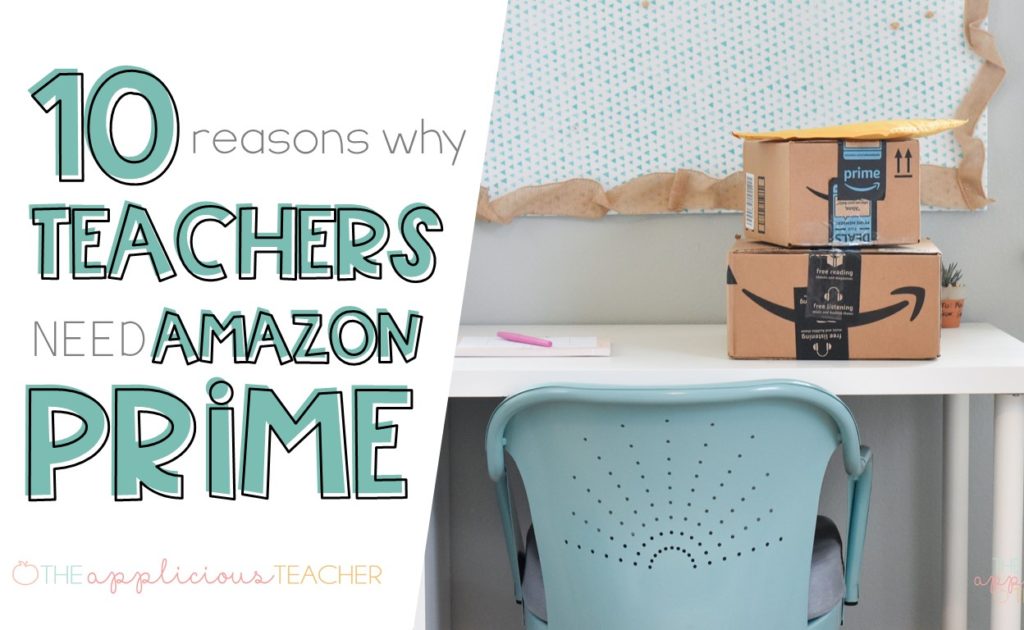 Please note this post does contain affiliate links. This simply means that if you click a link to a product that I recommend, I earn a few cents in return. To read more about affiliate links and how they support the upkeep of this website, please click here.
Amazon Prime for Teachers Reason 1: Books
It's Friday and you can't find the book you want to share with your class starting on Monday. What's a teacher to do?
Amazon Prime to the rescue!
I like to think as Amazon Prime as my own personal bookstore. If Amazon doesn't have it, most likely no other local bookstore does either! And there's always an option to buy used versions of older books, which I love!
Seriously, how many times are you excited to find out about a book, only to discover that it's currently out of print? Amazon Prime is seriously the best for these types of books as they always seem to have a few, good-condition, used books for sale too!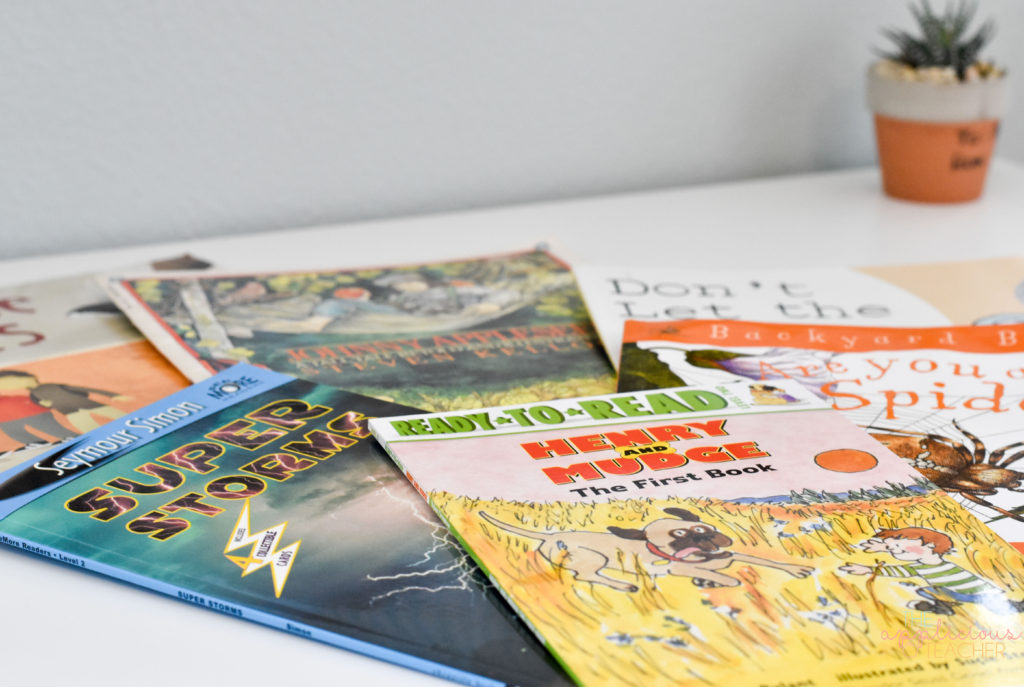 Check out some of my favorite books on Amazon!


Reason 2: Music
Did you know that included in your Amazon Prime membership is access to Music?
As in FREE MUSIC! No more stressing about commercials interrupting your current classroom playlist. Amazon Music is ad free! And did I mention you can totally access it through your app on your phone? Hello classroom playlists! So good to finally have you back!
Reason 3: Videos
Also as part of Amazon Prime benefits, you gain access to thousands of free streaming videos. Not just movies here, but TV shows too! Many of the streaming videos are free. For the ones that aren't, the purchase price is usually pretty reasonable and you don't have to worry about storing (or in my case, losing) videos over the years.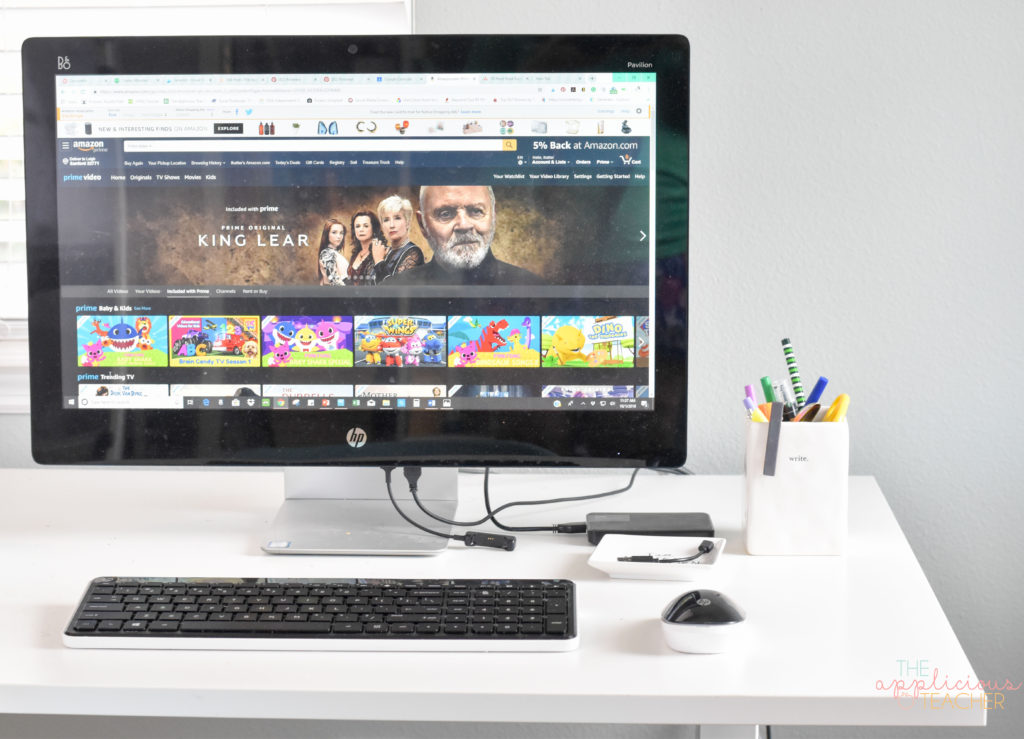 I used this exact service during our lunch bunch rewards. If a team earned lunch bunch, they got to eat lunch with me in the classroom and watch a little "TV" while we ate as a special treat. With my kinders, we'd watch Team Umizoomi. But, when I taught 2nd grade, we'd watch the Wild Kratts. Both of those programs are included in your yearly Amazon Prime subscription. This made pulling them up, and playing over my overhead super easy.
I was especially thankful for this feature when we had a movie day in Kindergarten last year! My DVD stopped working and the kids were all ready to enjoy a fun holiday movie, How the Grinch Stole Christmas. Luckily, I was able to pull it up on Amazon. (I'm just now seeing it is no longer available! I'm sorry, folks!) Another time, we watched "March of the Penguins" after finishing a penguin unit study for the week.
Reason 4: Alexa
All teachers are overworked and underpaid. Did I also mention that there isn't enough of you to go around? What if I told you, you could easily add an assistant to your classroom? Someone who could remind you when lunch is, help answer student questions, and even play music when you needed? Now what if I told you that person isn't a person at all?
Teachers: Meet Alexa!
Alexa is the Artificial Intelligence programmed into Amazon's Dot and Echo smart devices. She may be small, but she packs a powerful punch! You can set timers, reminders, and calendar events. Alexa can even access audio books and read them out-loud to your cuties. Hello instant listening center! She can also play music and even look up words! Alexa can also translate short sentences from English to over 37 other languages! Great tool to help your ESOL students!
Alexa can also place Amazon orders for you. But I suggest you wait to order wine until you're at home. It's *almost* like having an assistant in your classroom.
There's even a kids' version of Alexa. The kids version is packed with kid friendly music stations, games, jokes, and free books! Just imagine the possibilities.
Reason 5: FREE 2-Day Shipping
Do you have time to run to the store after school? How about for a book you need for next week, or some school supplies? If your life is as busy as mine… there is one thing you do not have time for: running to the store to grab all the extra stuff you need to make that special lesson happen!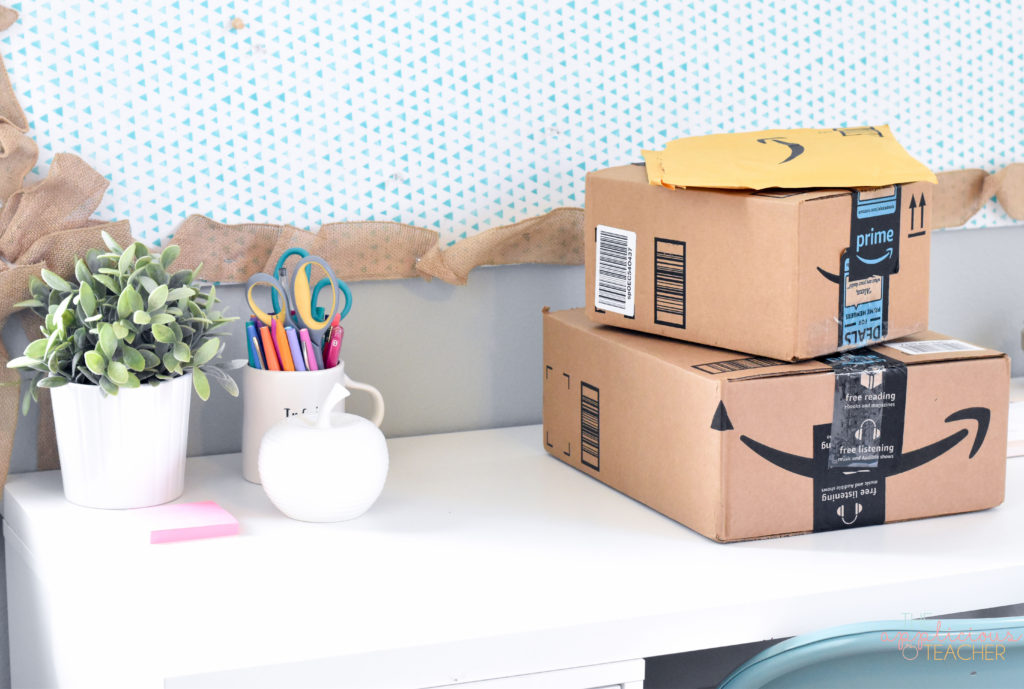 That's why Amazon Prime 2-day FREE shipping is the BEST! I never have to worry about getting to the store in time, or carving out a weekend to buy supplies. I can access Prime on my phone, add what I need to my cart. If the items I need are eligible, I know I'll see them in 2 days.
Amazon Prime now includes 1-day shipping and sometimes same day delivery! How convenient is that????
Reason 6: Dash Buttons
Another cool feature of Amazon that I know teachers will love is their "Dash Buttons". Dash buttons are basically buttons for items you purchase on a regular basis and want to quickly and easily order more without having search Amazon and your previous orders to snag more. Instead, you just pull up your buttons on your phone through the app and swipe to order more! SO EASY!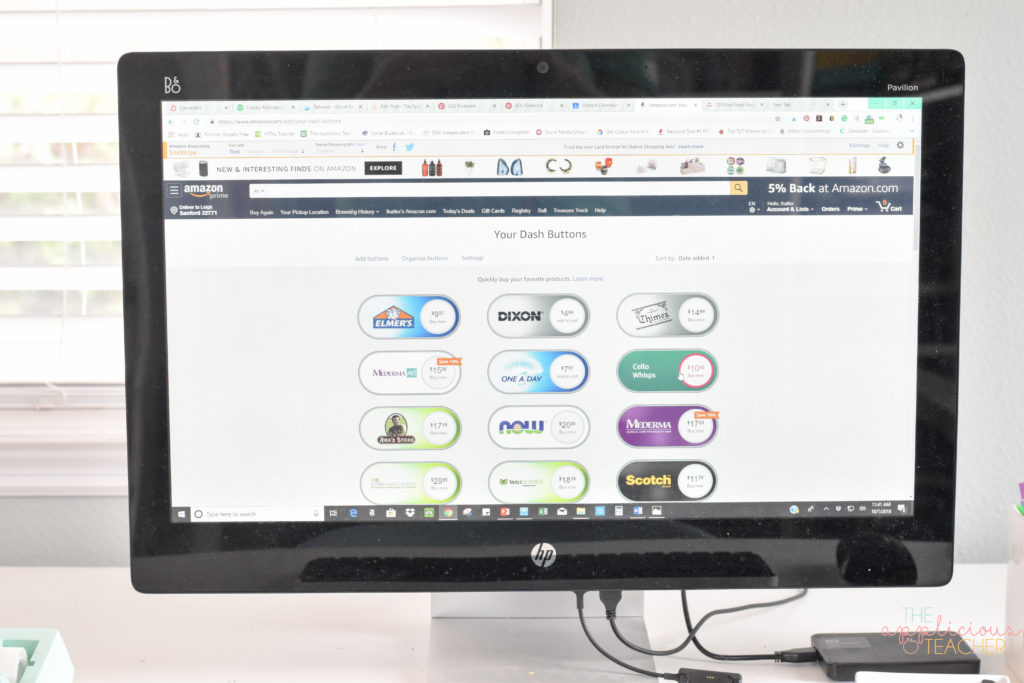 When Amazon first started Dash Buttons, they were actual buttons that you could order. Now, they've streamlined the process and you can find them easily in your app or on the website all in one place.
A few things I like to keep on my dash buttons: glue and pencils!
Now as soon as I notice we're getting a *little* light on those essentials, I just hit my buttons to reorder anytime! THANK YOU! To read more about Amazon's Dash Buttons, click here!
Reason 7: Share Your Benefits
Come closer for this little tid-bit. I didn't discover this one until I had already been a member for two years! But, guys… you can SHARE your Amazon Prime membership benefits with up to five people in their household! Seriously, guys! How amazing is that???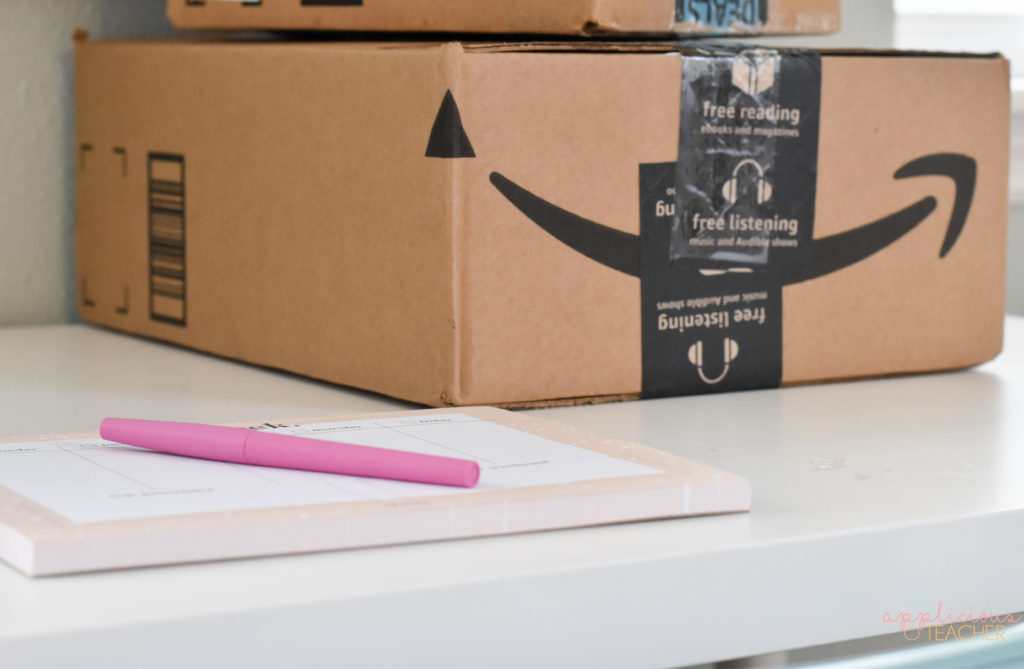 Now, the only reason I discovered this is because I was in a predicament a few years ago. My third grade team and I wanted to order a few class sets of books through Amazon Prime using some school funds. We figured why pay the extra shipping when I was an Amazon Prime member and got two day shipping for free?? The additional savings on shipping equaled more books for our kids.
Our problem?
I needed to create a new account to make the tax-free purchase. So, I called Amazon. (Which side note: has AMAZING customer service BTW!) And the customer service rep suggested I share my benefits with my new school free account. She even went a head a set it up for me! AMAZING!
In addition to sharing my benefits with school, I also shared them with my husband and my mother!
Reason 8: AmazonSmile
Do you like to shop AND give back to the community? Then you'll love the AmazonSmile program!
But what is AmazonSmile? AmazonSmile is a website operated by Amazon with the same products, prices, and shopping features as Amazon.com. The difference is that when you shop on AmazonSmile, the AmazonSmile Foundation will donate 0.5% of the purchase price of eligible products to the charitable organization of your choice.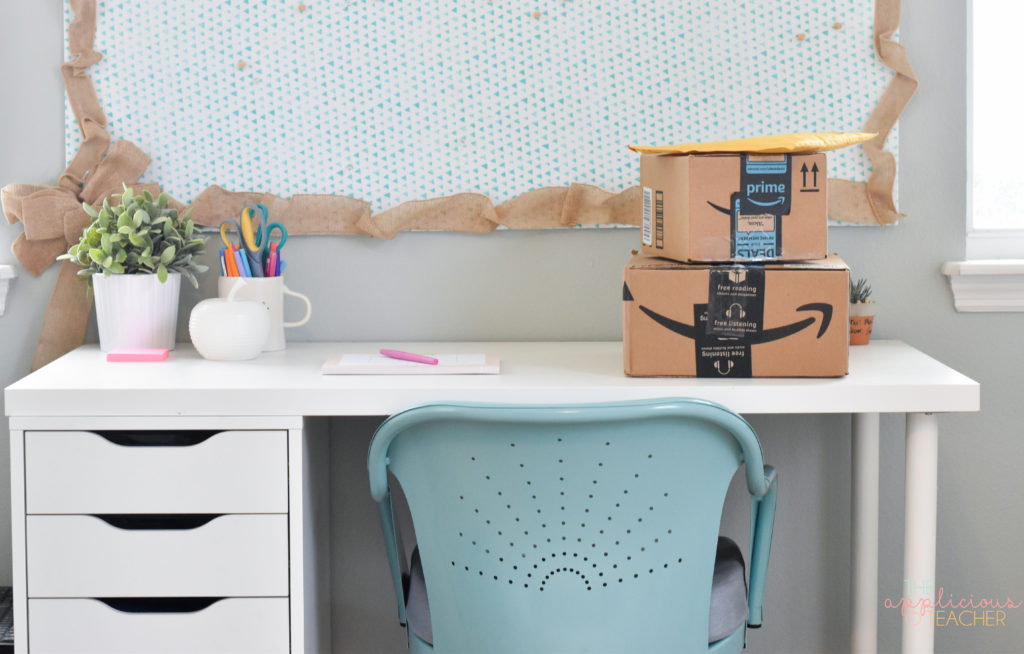 There are thousands of charities to choose from so you know your 0.5% will go to something you're passionate about. But, you can also donate towards your school! Just search their bank to see if your school is a member and shop using the AmazonSmile site! Now everything your purchase will also help your school!
Reason 9: Classroom Transformations
So classroom transformations are pretty popular right now. If you're ready to transform your classroom into Jurassic Park, or contraction surgery, Amazon is a perfect place to find a few key props!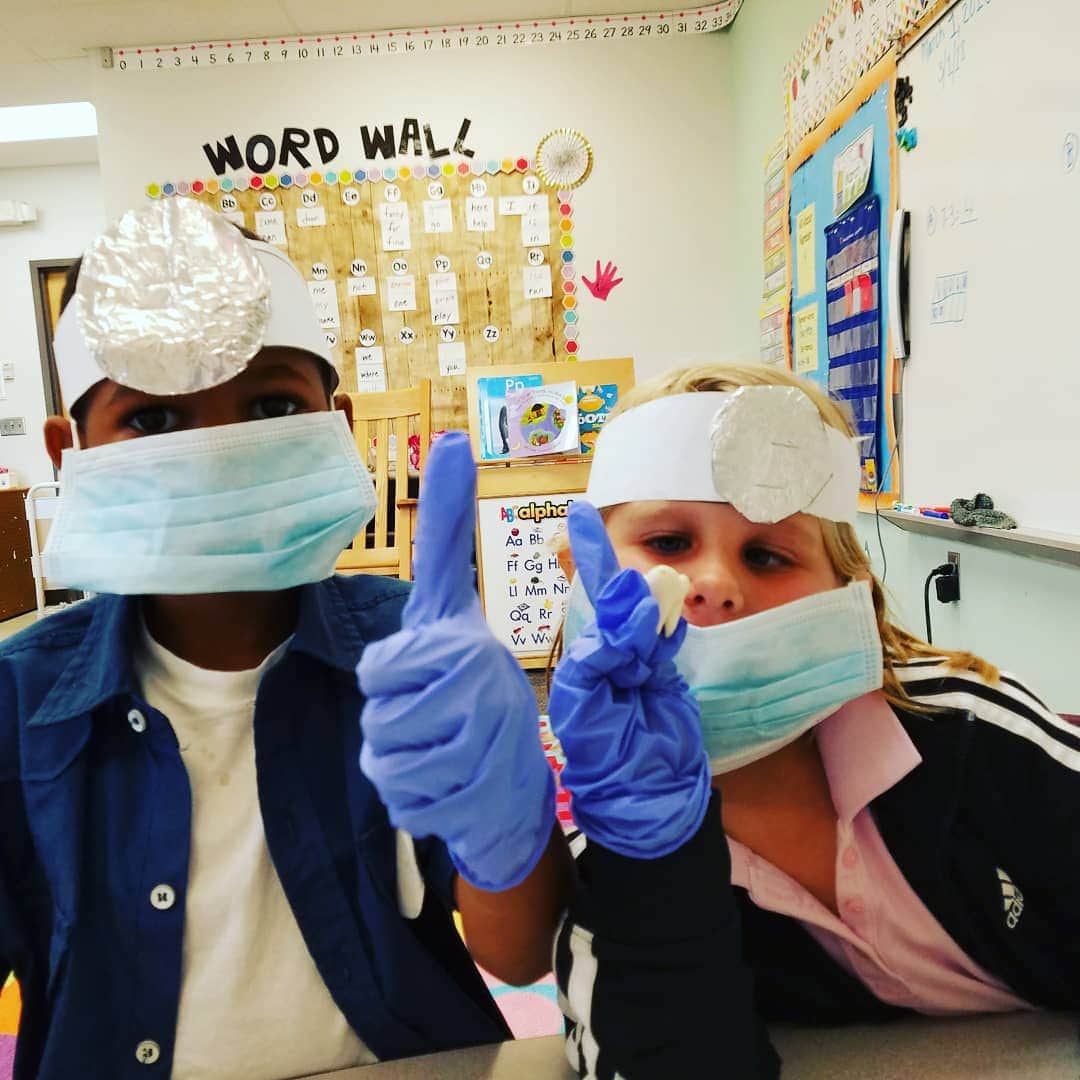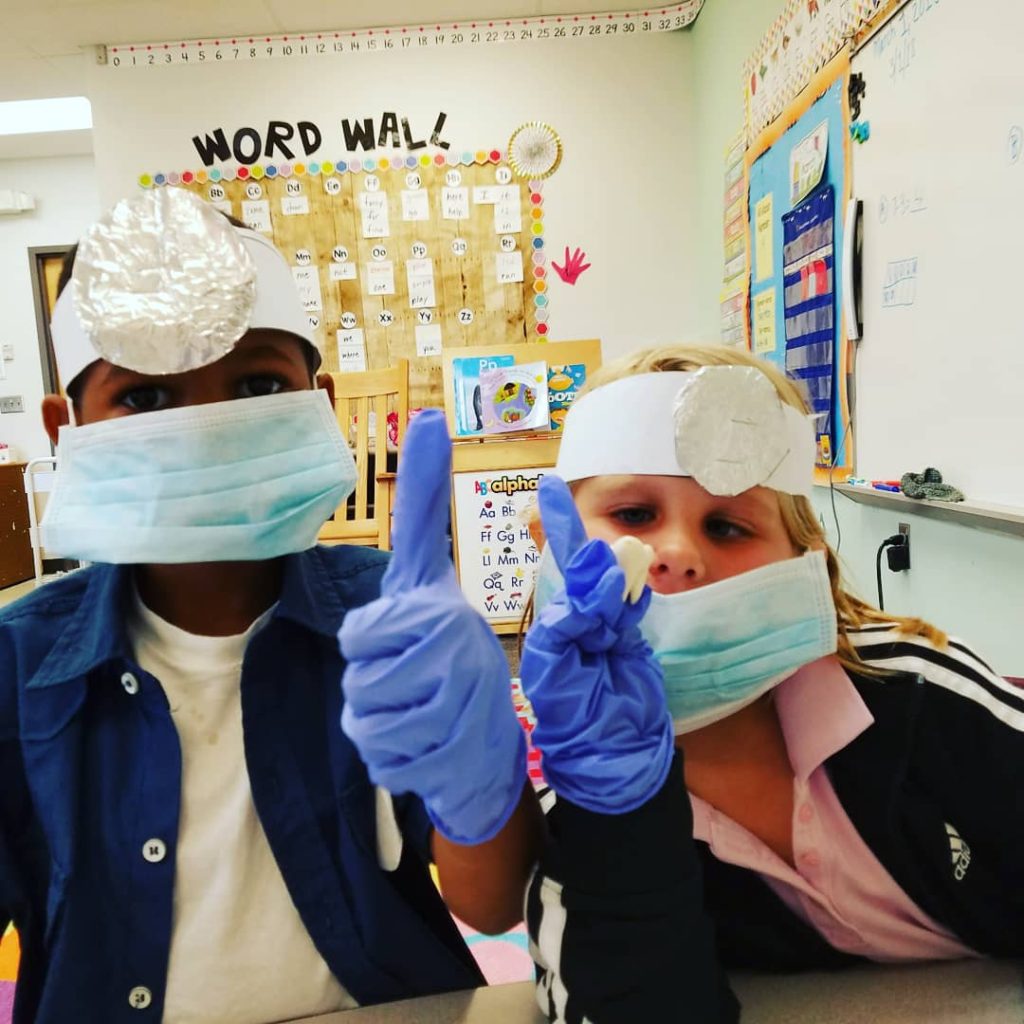 Last year, I wanted to do a mini classroom transformation for Dental Health. To help set the stage, I ordered face masks, gloves, a white lab coat and even some fake animal teeth to study. All this I easily found on Amazon and was able to get the best deals!
You can read more about this mini classroom transformation here!
Reason 10: Save with Subscriptions
So this might be one of the hidden gems of Amazon and one of the main reasons I'm convinced Amazon Prime was designed for teachers!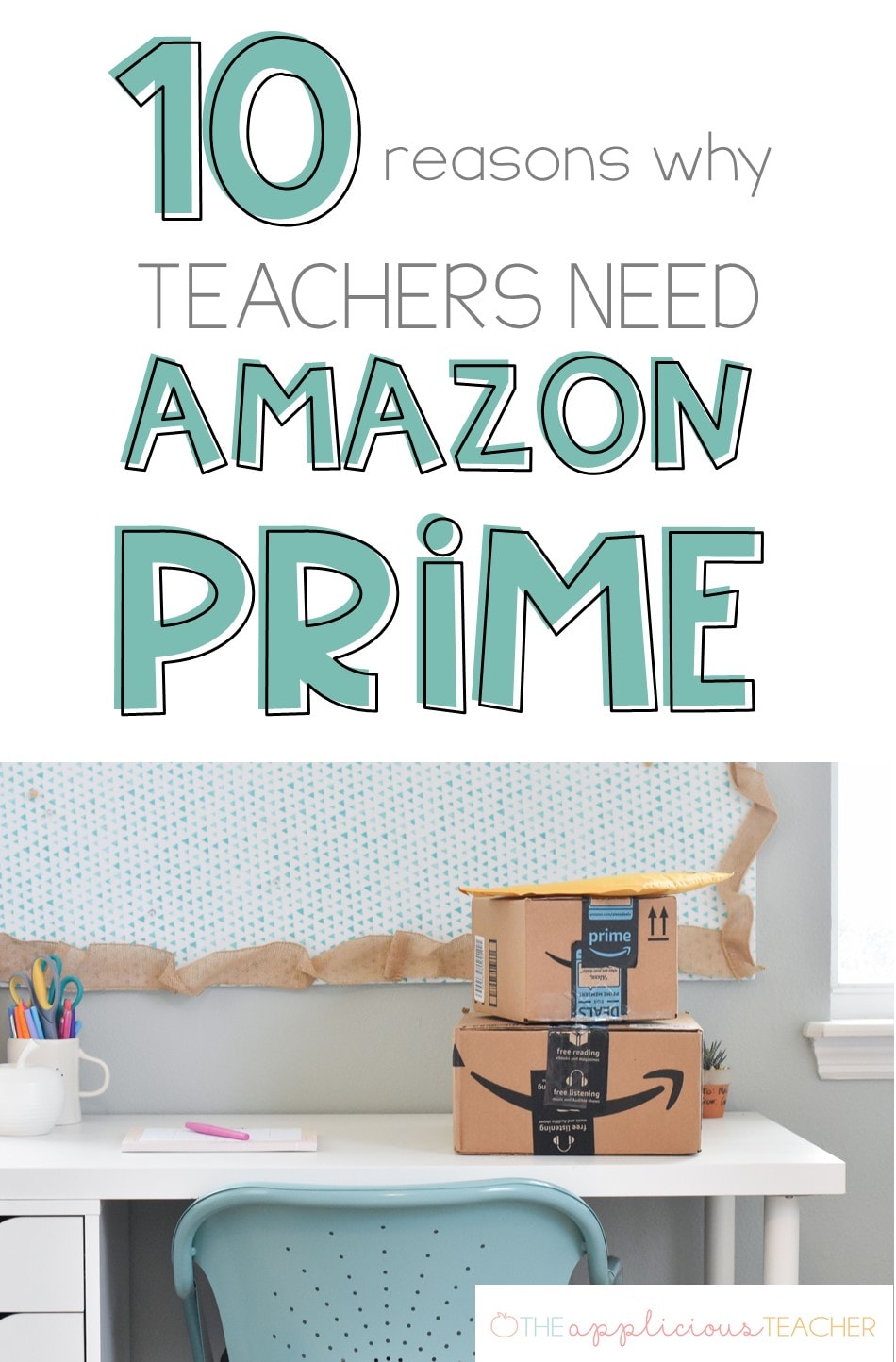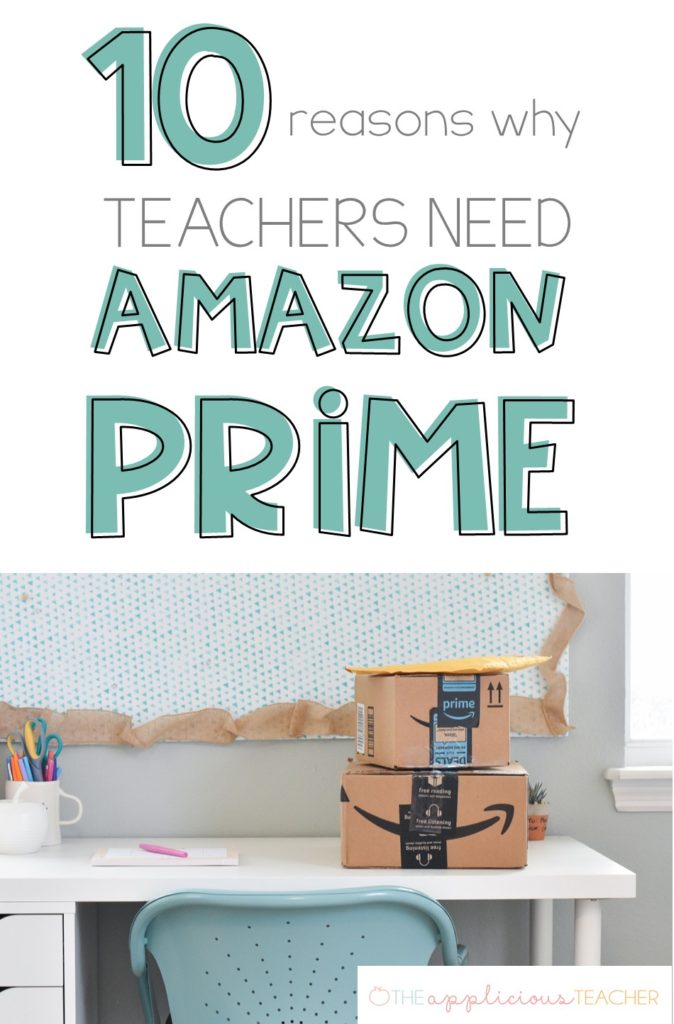 Amazon Prime also has subscriptions! Subscriptions are just what they sound like. If there are items that you use over and over again, you can subscribe to the item and save. This means it will be delivered to you every month without you even having to think about it and at additional savings!
Some item's I've subscribed too:
printer paper
colored cardstock
pencils
crayons
glue stick
You can even adjust the quantity and the time frame in which you receive your items! So, I knew I didn't need crayons every month, so I put those to every three months. But I bumped paper up from every 2 months to every month. Subscriptions allow you to set it and forget it! (While still receiving the much needed items on a routine basis!) You can turn off subscriptions at any time!
So those are only ten reasons why teachers NEED Amazon Prime in their lives. But, there are so many other reasons too! Do you use Amazon Prime
Sign up to snag these!
Receive all these classroom management tools right to your inbox!