Hey Guys! WOW! It's been WAY TOO BUSY over here in Applicious Teacher land! I just wanted to pop in and share with you how our
"No Turkey for Thanksgiving?!
" writings turned out.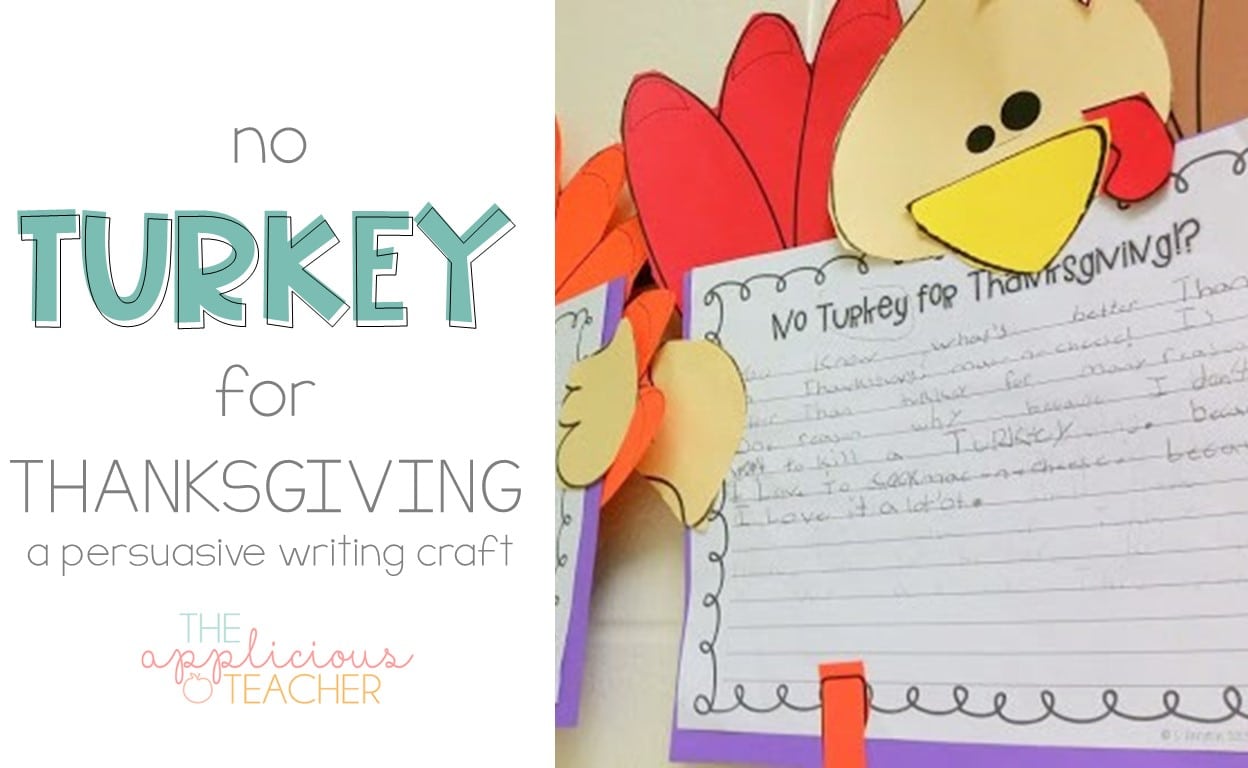 Setting the Stage with a Book
At the beginning of the week, we read one of my fave Thanksgiving books, "Twas the Night Before Thanksgiving". (affiliate link)
Don't fret if you don't have access to this book! Here's a cute online reading…
Turkey Writing Brainstorm
Then we set to work on our first persuasive writings and tried to convince our readers to have something other than turkey on Thanksgiving. As a class, we brainstormed other things people could eat on thanksgiving other than Turkey. As students shared, I made a list on my teaching whiteboard.
Then, we head back to our seats to work on our
brainstorm
.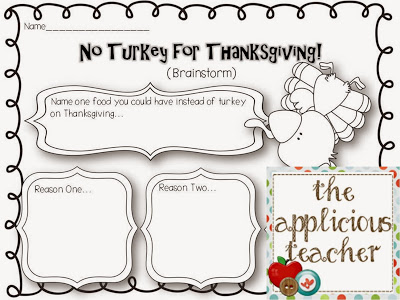 This helped us focus our writings and build details.
Turkey Writing Persuasive Essay
Then we used our brainstorm to create the
*perfect* persuasive essays
! To assess our writings, students also used a self-checking rubric to make sure their piece had all the trimmings.
Turkey Writing Craft
After revising ( and a little bit of peer editing) we rewrote and published our work. How stinkin' cute are these?!
Gotta <3 the double bows! 🙂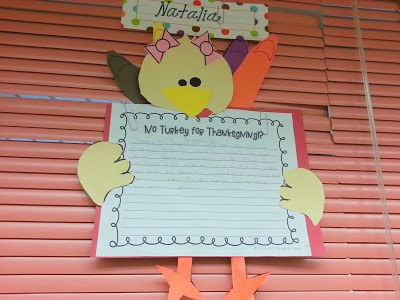 Oh! And her writing was cute too! 😉 If you are in need a last-minute but still fun activity, you can swing by my store to grab this cute pack up!
Well, I am off to take care of a sick baby! My poor little guy's caught something that makes him want to snuggle all the time (Can you hear the disappointment in my voice?! LOL! It's not often my little guy on the move wants to snuggle with mommy anymore… I'm taking what I can get!)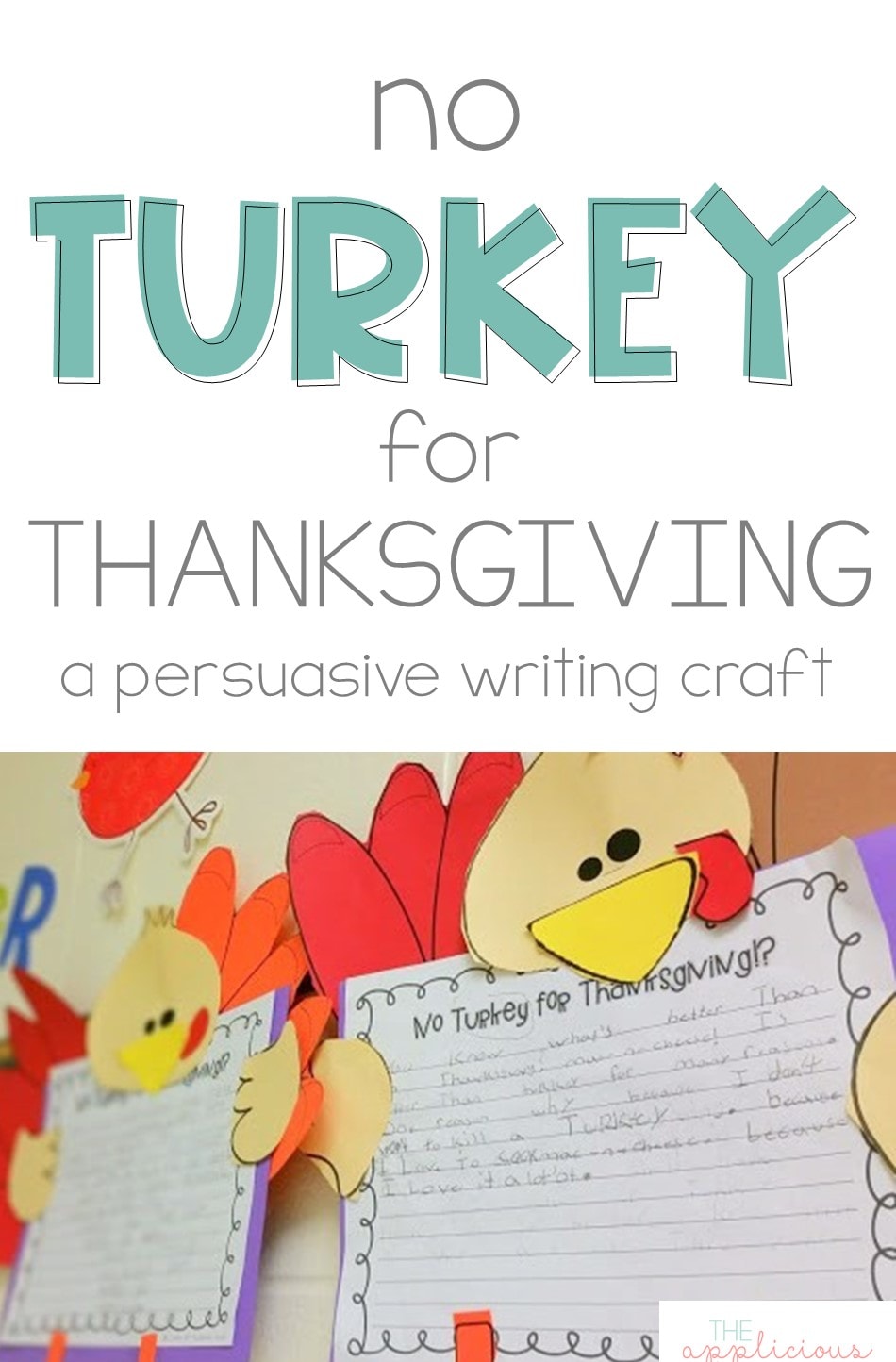 Sign up to snag these!
Receive all these classroom management tools right to your inbox!