The first week back after Winter Break is always a hard one… the kids are not *quite* back in the routine of school, and let's face it… neither is the teacher! That's why it is so important to review your classroom procedures the first week back! One way I like to do this is with the book, "Officer Buckle and Gloria".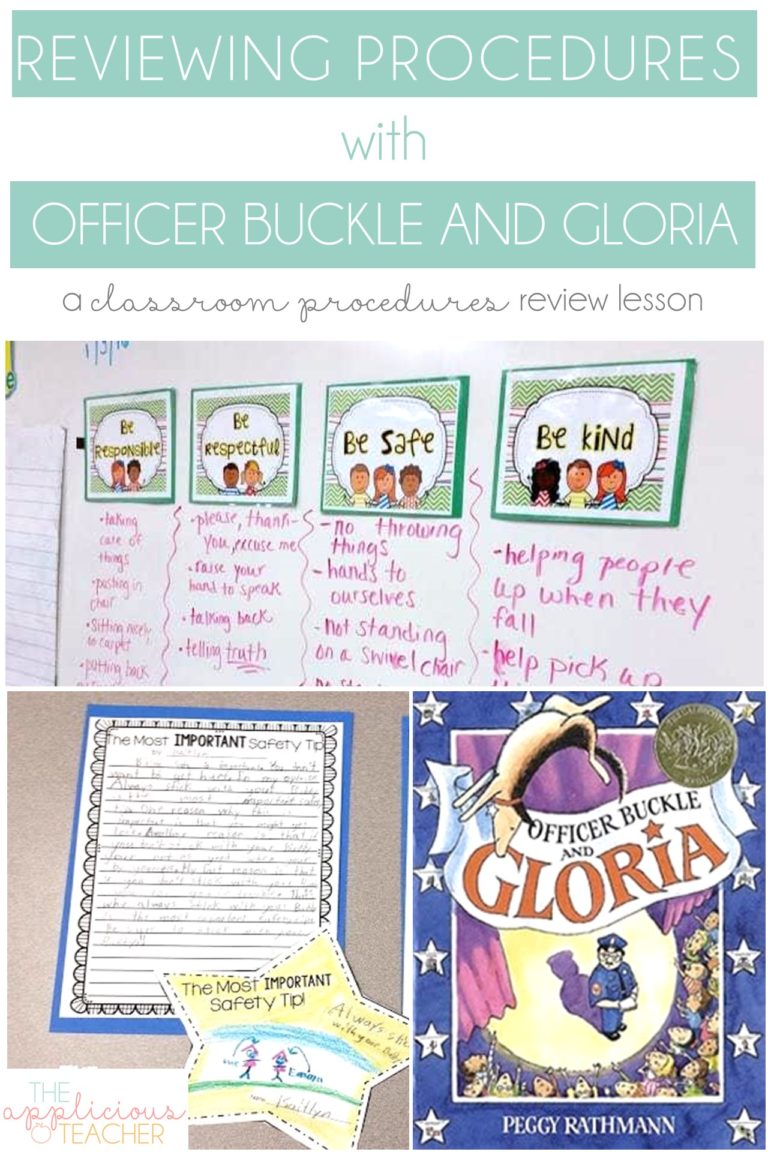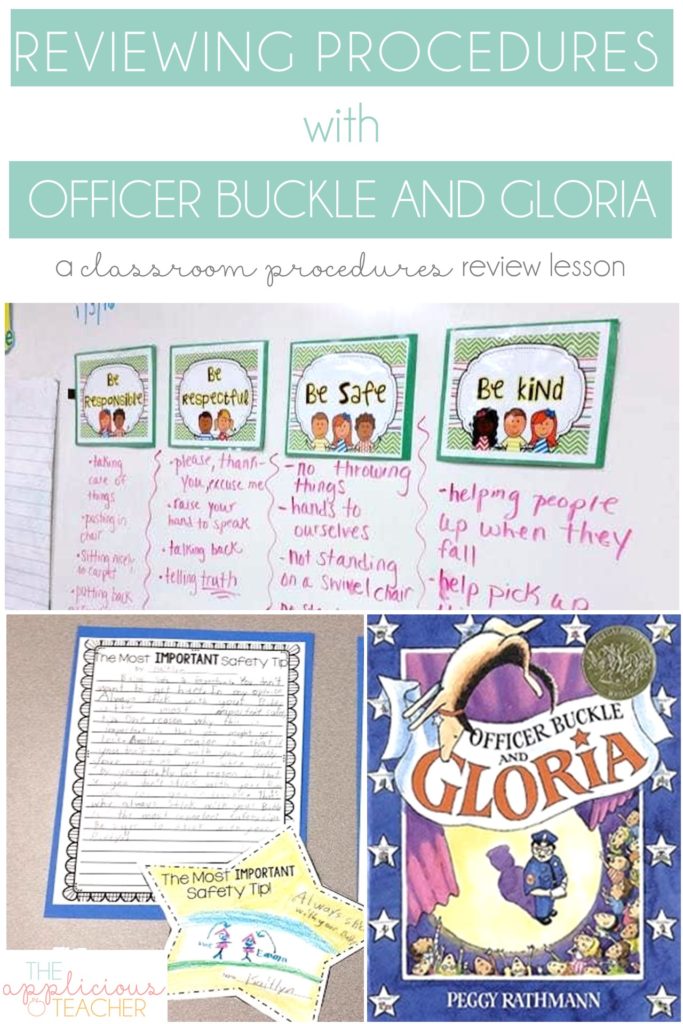 Please note this post contains affiliate links.  If you do follow my links, please know that I do make a small commission from your purchase. This extra coinage helps to feed my book addiction.
Hit the Ground Running with Classroom Expectations
We started the week off with a complete review of all our classroom expectations and procedures.  Before break, we were getting a little lax on our classroom policies. Even the teacher!  The start of a new year is a perfect time to refresh and update!
To review, I pulled our
classroom expectations posters
to the front of the room. We went through each expectation and discussed what it is and what it is
not
. We also had a few friends "act out" some of our do's and don'ts.
Also, can we take a moment and read some of the examples?
No Ninja moves…
Telling the truth… (with extra underlines)
See where I'm coming from? We REALLY needed this review!
NEED SOME HELP WITH YOUR CHATTY CLASS? CHECK OUT THIS POST!
Close Reading with Officer Buckle and Gloria
Don't you just love this dynamic duo? Part of our close reading of this book was to also look at character responses to events and challenges in the story.
So, after reading the story, students wrote a short response in their
Reading Response Journals
on how Officer Buckle changed throughout the story.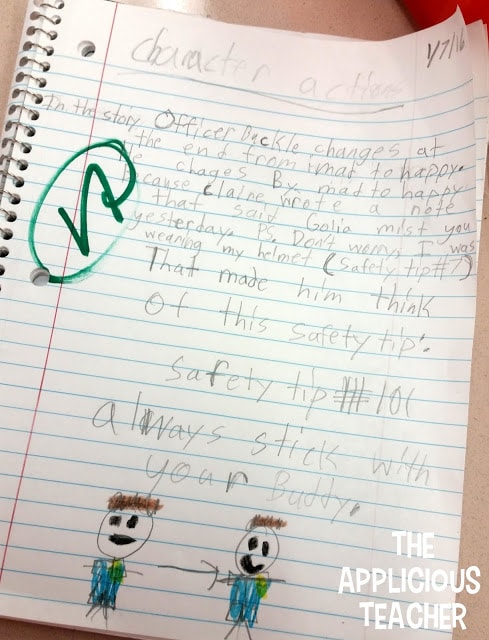 If you're not familiar with Reading Response Journals, you can check out more posts about them
here
. I love these spirals!  They are very flexible as to what we include.
This was a quick spot check for me. As students finished, I walked around and discussed their answers. A check plus meant they demonstrated understanding. Super quick and easy way to spot-check our comprehension.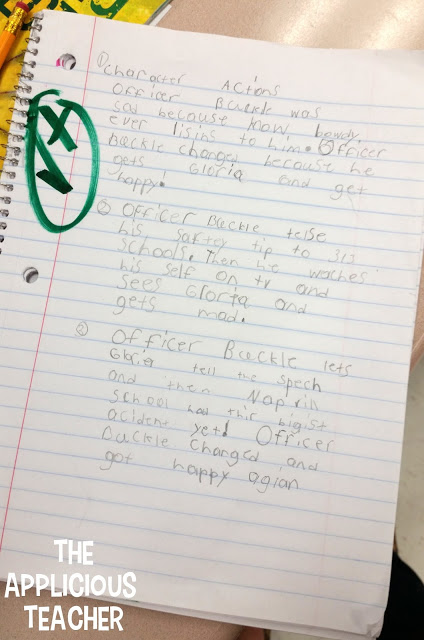 Safety Tip Writing with Officer Buckle and Gloria
One of the biggest themes in "Officer Buckle and Gloria" are those funny safety tips, so we used the story as a launching point for an opinion writing piece on what we thought was the most important safety tip.
To complete this activity, we first brainstormed safety tips from the story, as well as rules in our classroom. Then, students choose one rule to write about. I guided students through supporting their position by using details. We kept our thoughts organized using this brainstorm sheet.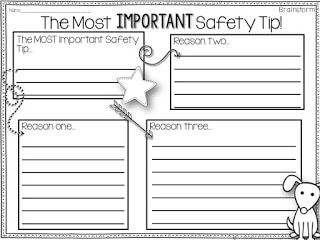 The next day, we used our brainstorm to create a rough draft of our opinion piece. Our main focus was to have a clearly stated opinion, three details to support our opinion, and a concluding statement.
Once students finished their rough drafts, they found a buddy to edit their writing.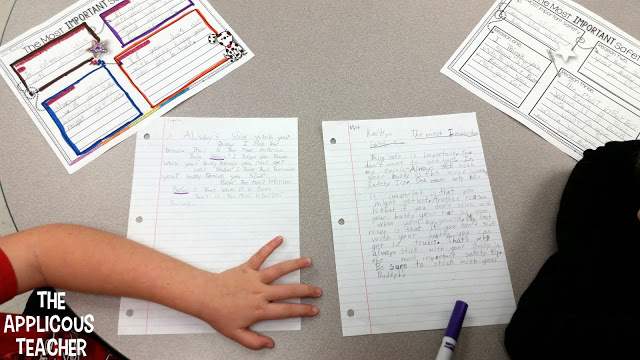 Did I mention how much I LOVE buddy editing? It's like a nice comb through before you get to the knots.  Using a buddy to edit our writings allows me to focus on word choice and support as students meet to edit. All the simple stuff like capitals and ending punctuation are usually taken care of. Thank you!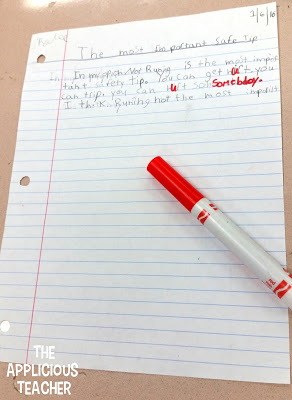 If you'd like to know more about how I run writing in our classroom, you can check out
this post
.
Finished Safety Tip Writing
Once we were all edited up it was time to publish! Students rewrote their final drafts on fun publishing paper.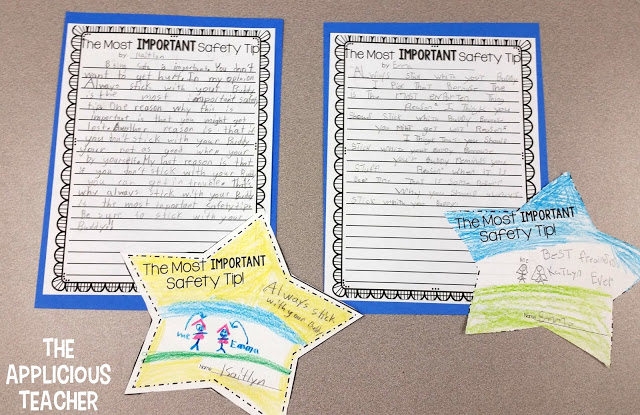 Using This Writing in Your Classroom
Don't you just love how these cute writings turned out? It was such a meaningful lesson, covered so many standards and was perfect activity for the first week back from break! If you'd like to use this writing activity in your classroom, be sure to check out the unit here.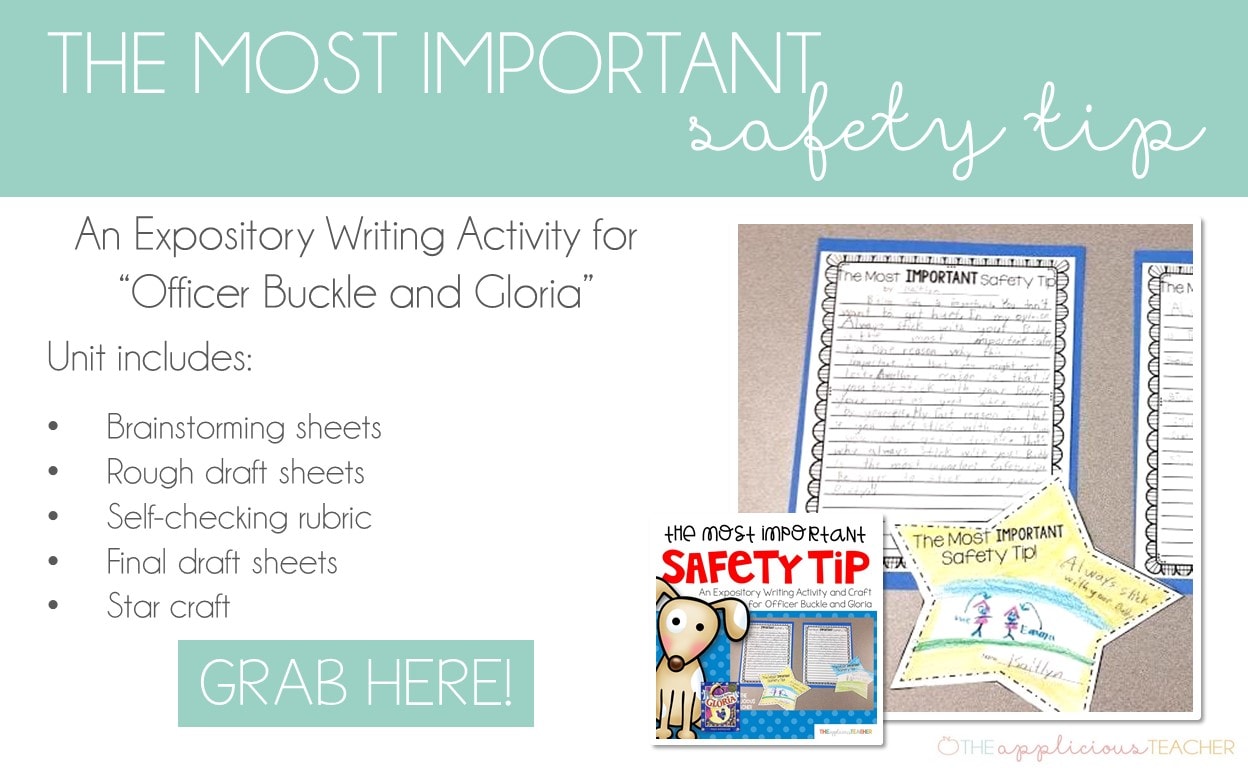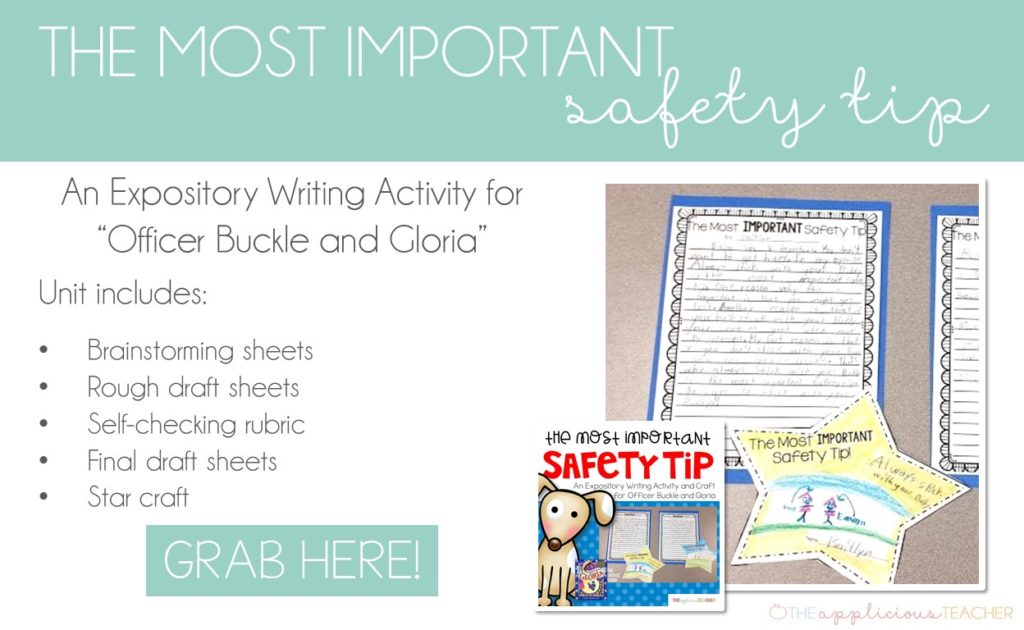 Want to have ALL your writing activities done for the entire year? Be sure to check out this chunky bundle of all my writing activities!
5 Day Writing Lesson Plan!
Enter your email to receive this writing lesson plan template straight to your inbox.
Did I mention it's completely editable? #teacherwin