Ahhh… the air is crisp, the leaves are all gone. It's officially winter time! (Well, at least I think so… here in Florida our high for today is 76… not exactly winter temps) But, either way all this cooler weather means hot cocoa to warm you up! What makes this even better is being able to share this experience with your students in the form of an how to writing activity! I mean what says winter fun like an how to make hot chocolate writing activity with a cute craft to boot?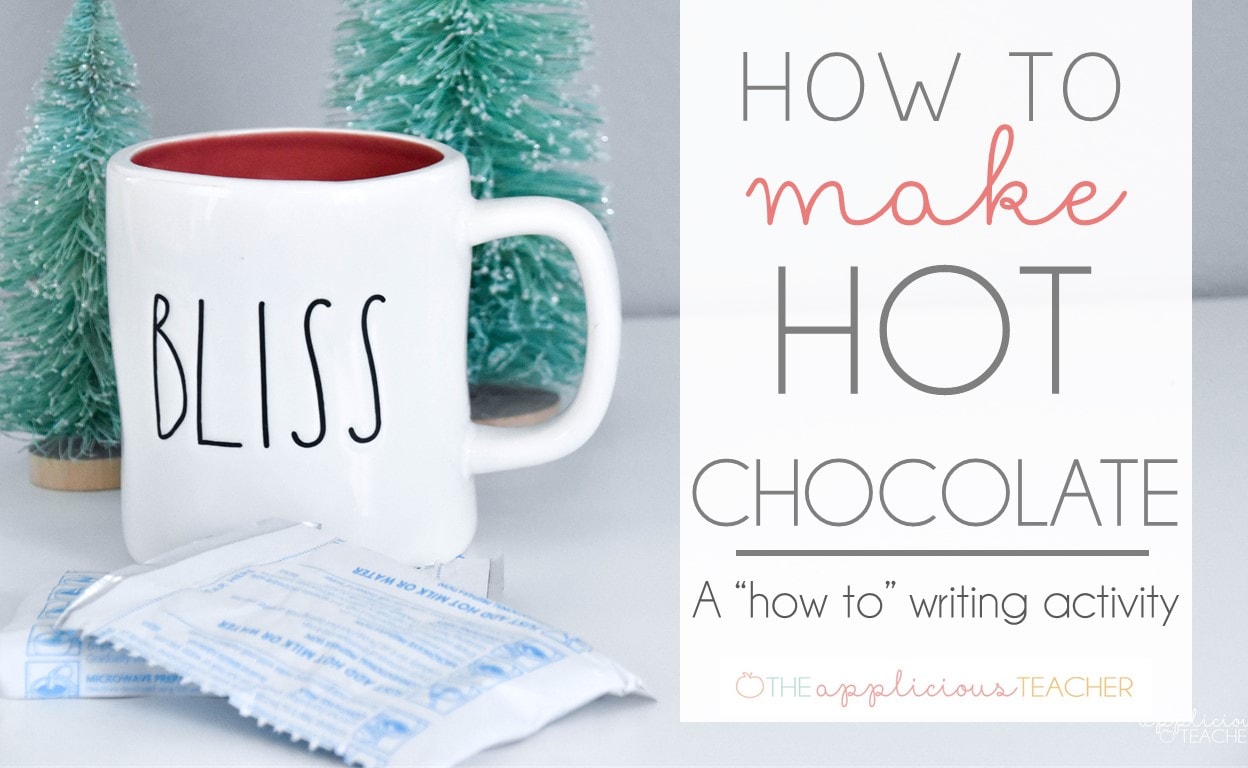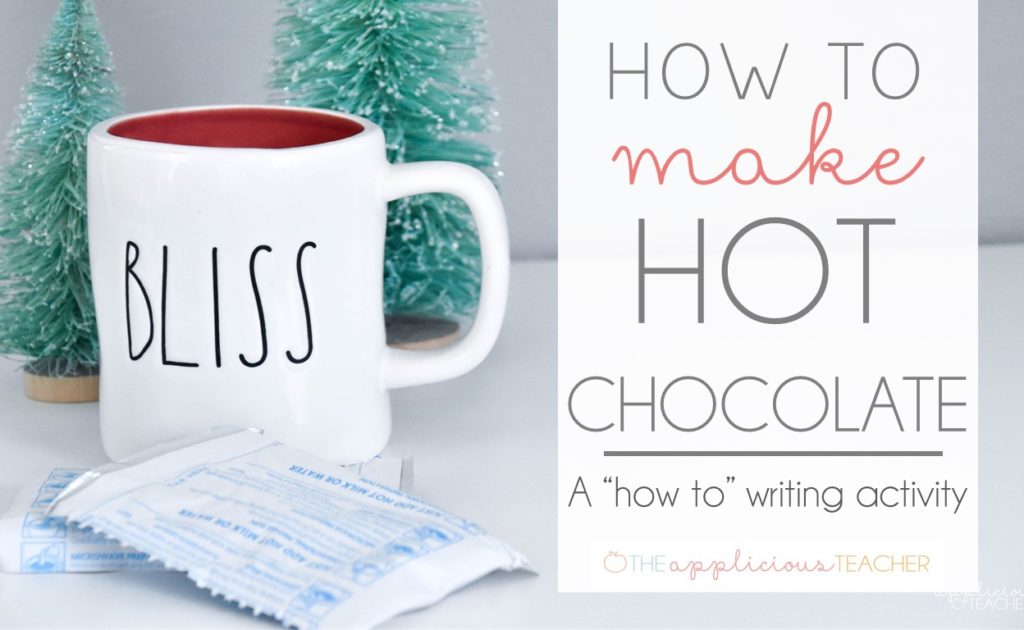 Setting the Stage
To make this writing activity more meaningful, tie this writing project into the scene in "Polar Express" where they make hot chocolate on the train! This writing activity is a perfect companion activity for this movie. But if you don't have time, you can just want the clip of the scene here (or click the pic below!)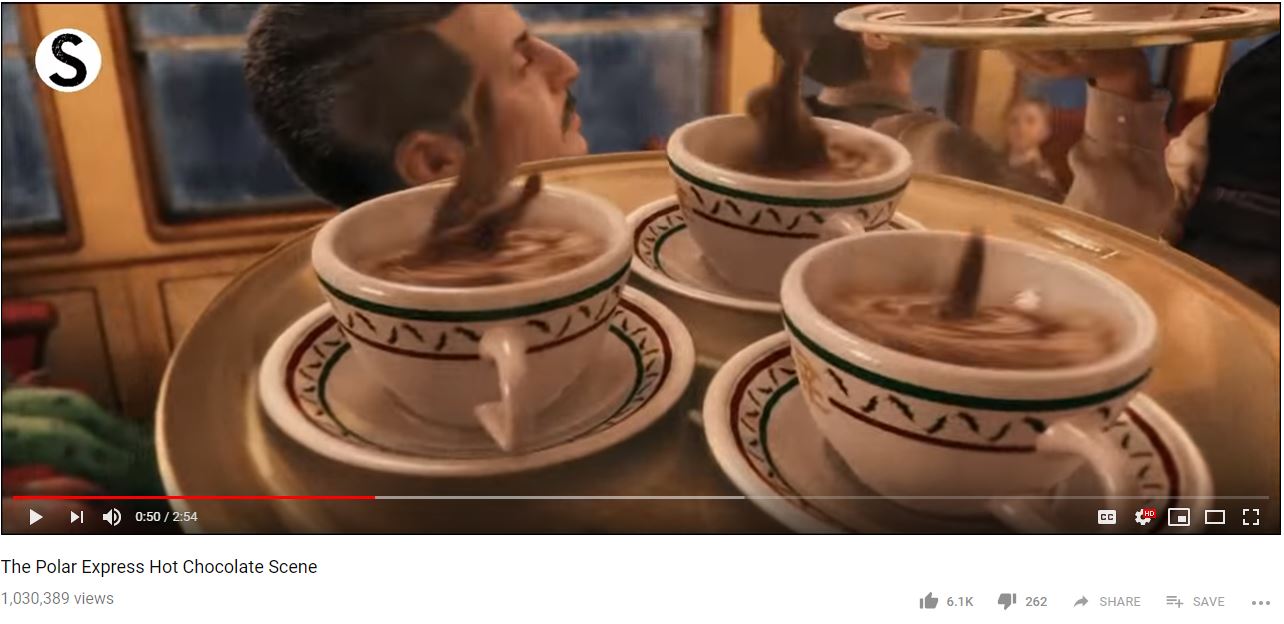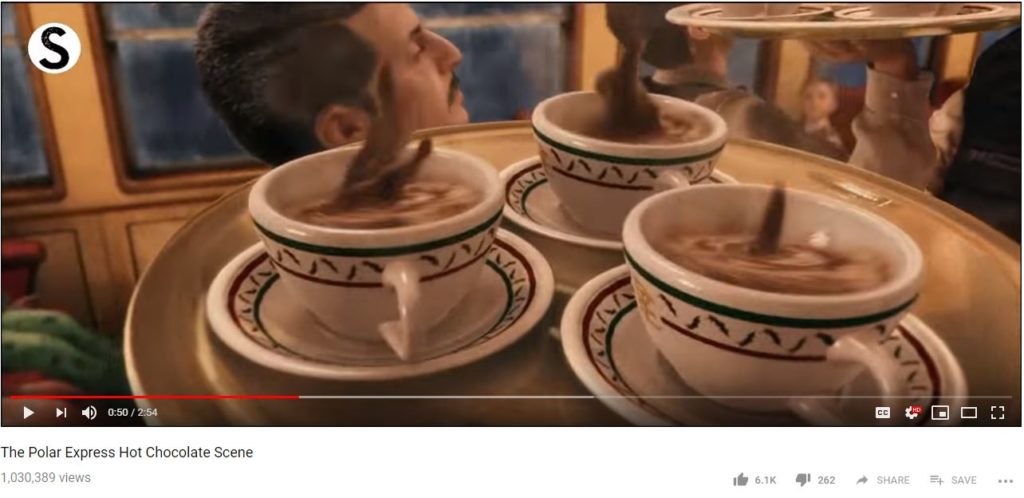 After viewing the clip, discuss with students the tools that were used to make the hot chocolate. The goal of this anticipatory set is to activate your students' prior knowledge on the subject, gain some key vocabulary, and build an understanding of the process before you get down to writing business!
Some other ways to get the conversation rolling:
Ask who's had hot chocolate before and who hasn't?
Ask who's made hot chocolate before?
What steps do you have to follow to make a cup of cocoa?
When is their favorite time to have hot chocolate?
How to Make Hot Chocolate Brainstorming
After activating your student's schema on the subject, have students start brainstorming the tools and steps to take to make hot chocolate. Make a list of items needed for students to reference as they work on their steps.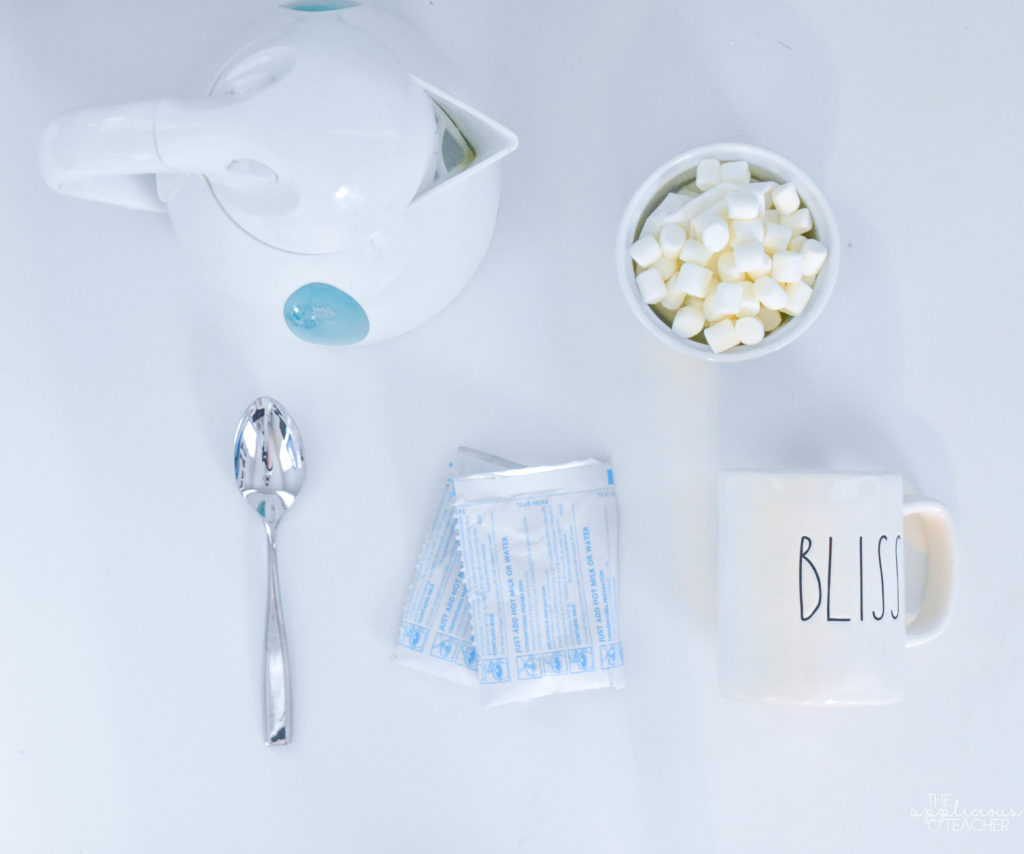 Tools for Making Hot Chocolate in the Classroom: 
hot chocolate mix
water
spoon
cup
way to heat up water (I like using this electric kettle, but a crock-pot, coffee maker, or microwave works too!)
After you've brainstormed the tools, discuss with students about how "How to Writings" involve steps or procedures. Good writers use transition words to help guide the reader from one part of the process to another. If this is their first time working on "How to Writings", take a moment and review all the transition words. Make a transition word list as reference for the rest of your "How To Writing" unit.
Model the procedure!
One of the most important steps in making this lesson meaningful to students is to actually  make the hot chocolate! To do this, I just modeled what to do as the students told me. While we worked through the steps, I stressed the importance of transition words like first, then, next, and last. Demonstrating the actual procedure brings this lesson to life and allows students to make connections to the procedural process!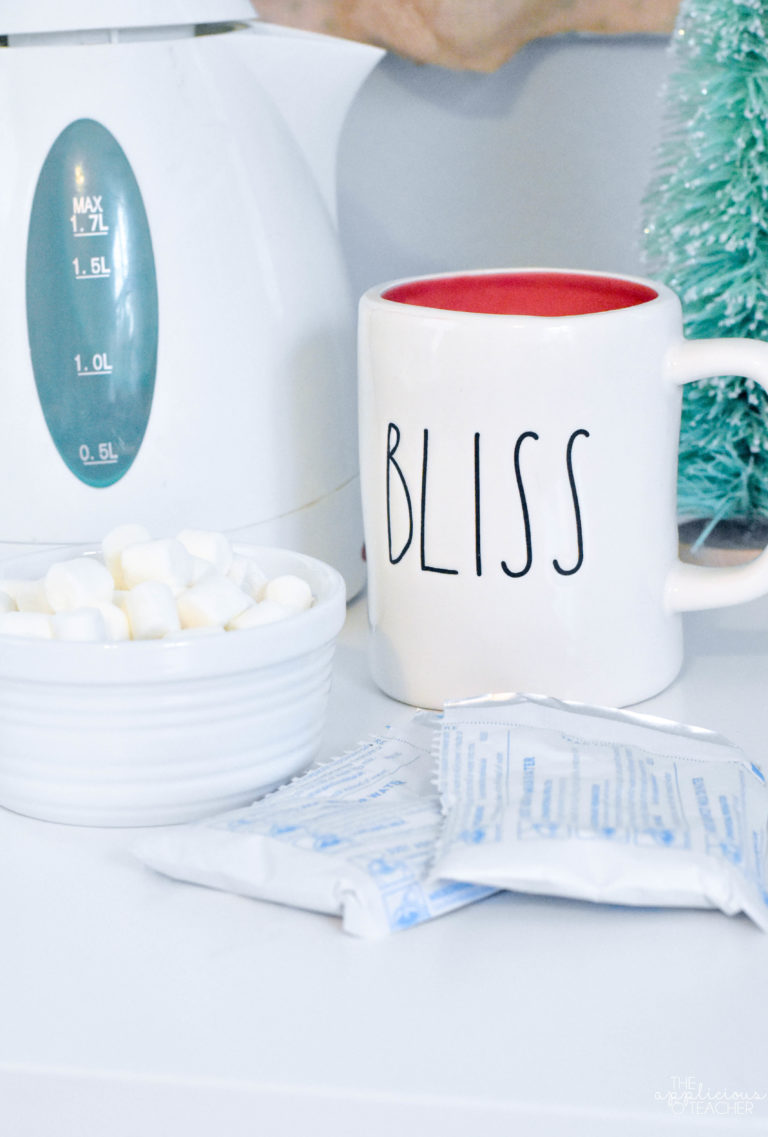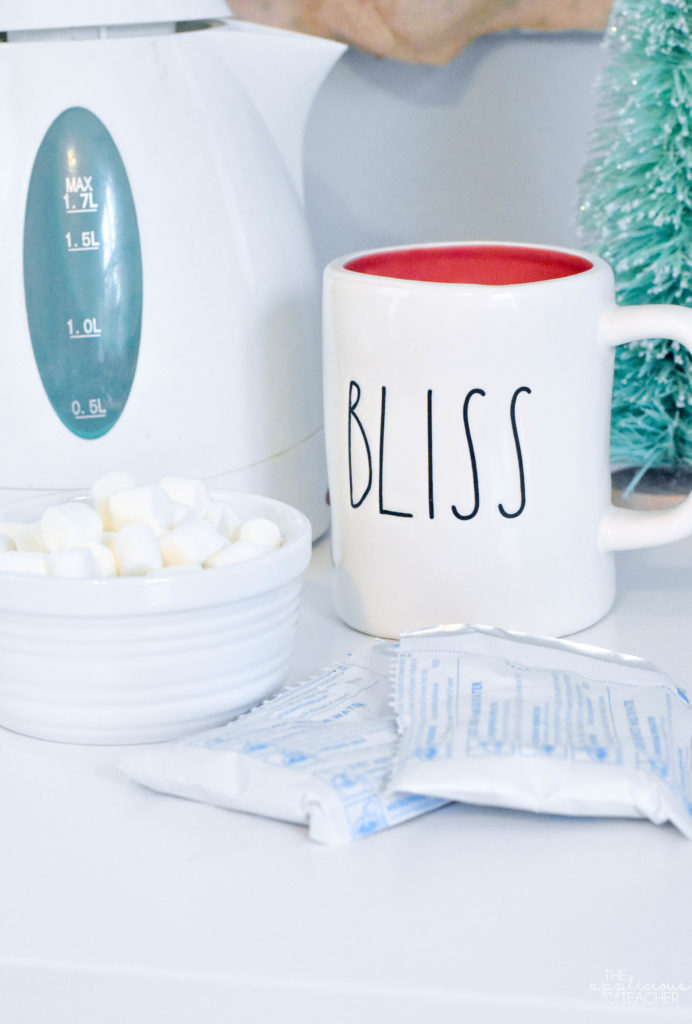 Here's an example of a brainstorm we did as a class on the steps of making hot chocolate after I modeled the procedure. As students made their suggestions, we wrote them down in order. We also referenced some of the keywords in the word bank. You can grab this how to make hot chocolate brainstorm sheet and the rest of the this writing project here on TpT!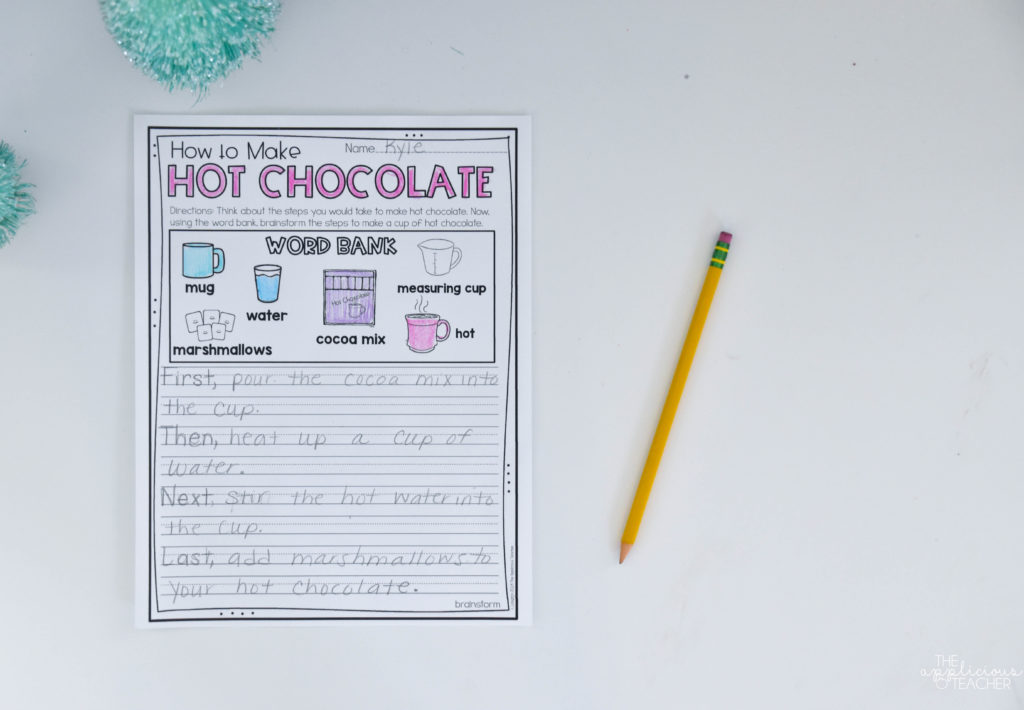 Model Writing and Rough Draft
Next, move onto the rough draft version of the how to make hot chocolate writing.
Using the brainstorm as a guide, model for students how to use their brainstorms to writing their expository piece. For me, this means I'm writing while the students are writing. No sit and watch (and hope you remember…) here!
I'll be sure how to model an attention grabber, an introduction sentence, the steps I need to include from the brainstorm and a conclusion. If students are ready, we'll add in a zinger to spice up our writings!
If you're short on time you can totally cut this portion out (especially if you're planning on completing this activity in one day versus stretching it out over the week!
Edit the How To Writing Piece
After students have finished their rough drafts, I quickly review how students can edit their writings. We discuss the different components our how to writing should include and I also discuss the writing rubric with them.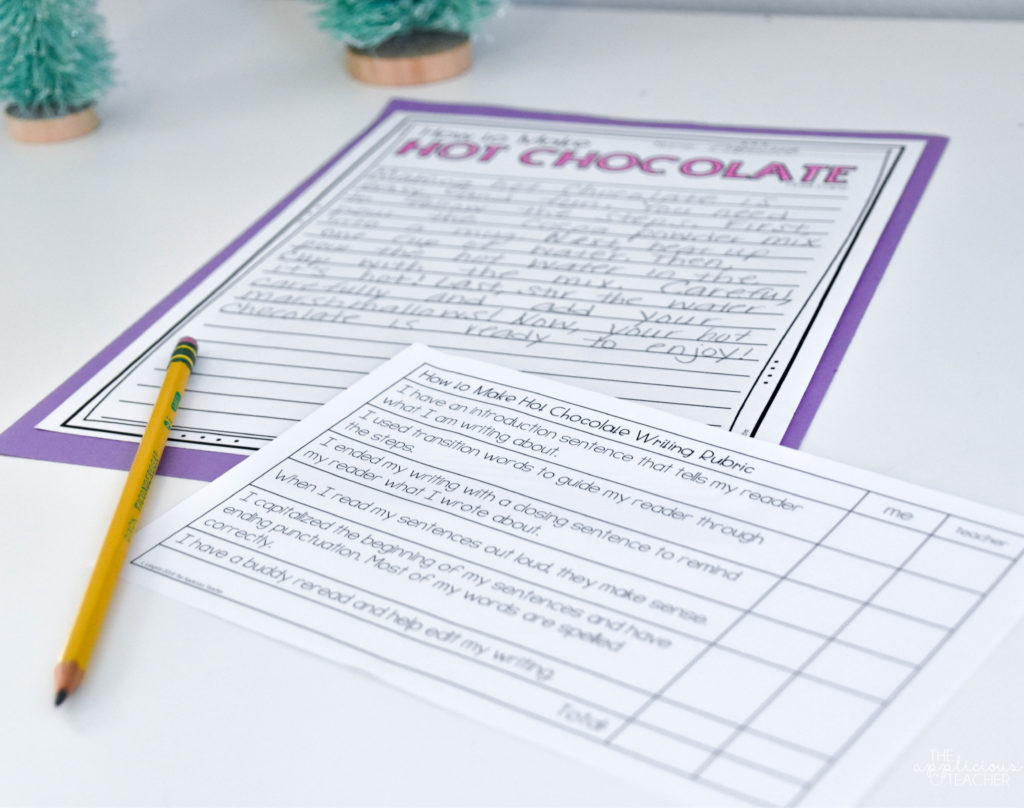 Then, students review their own work, making changes as needed. Once they're ready they can have a buddy review their writing as well. If we have time, I'll sit and do a one on one writing conference with students.
How to Final Copy and Craft
Once students have completed editing their writings, it's time to rewrite their final copy. Don't forget to review that students should make the editing changes in their writing piece as they rewrite! Once they've finished their final copy, they can make their craft.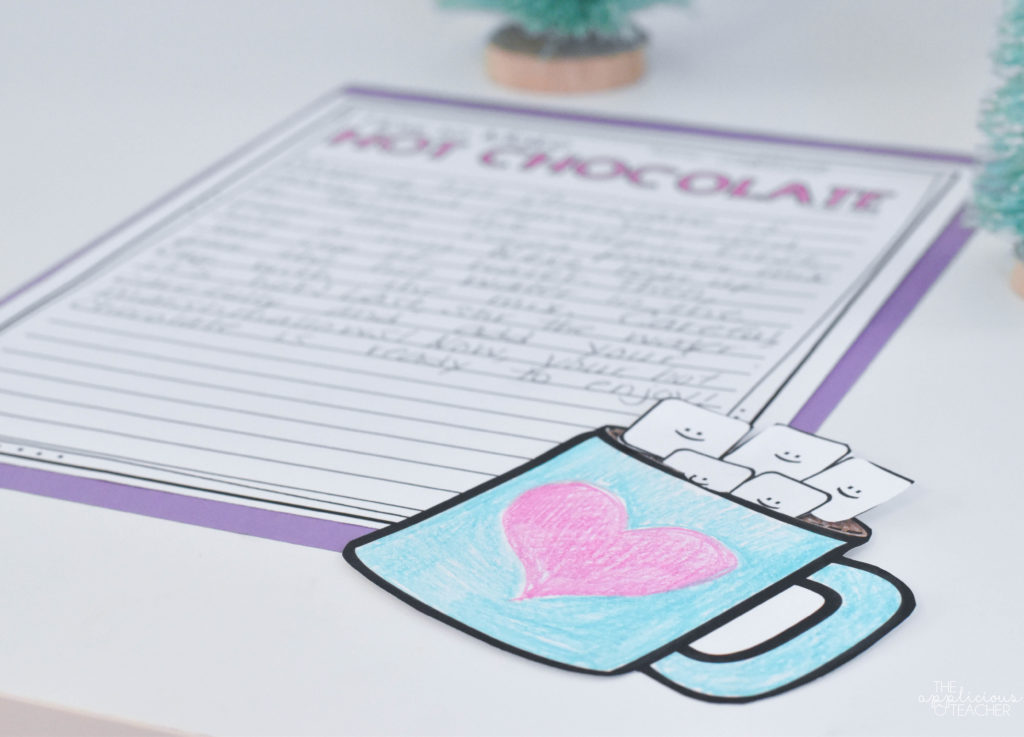 This hot chocolate mug and marshmallows is simple to complete. Your students will love being able to decorate their own special mug.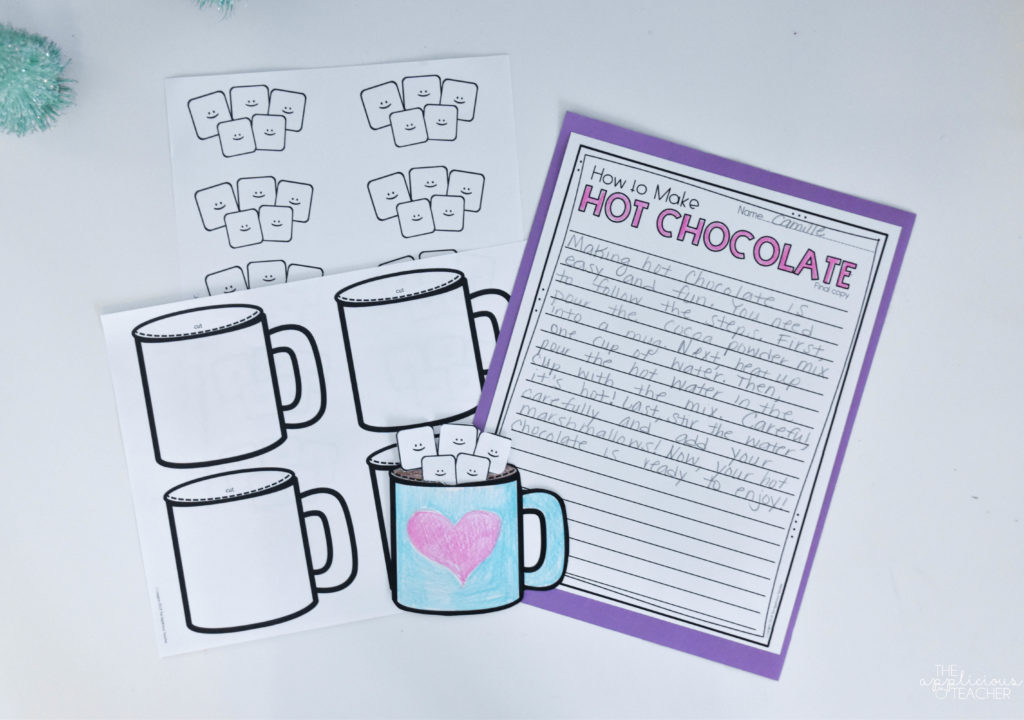 To make, just print out enough mugs and marshmallow sets for each student. Then, have students color and cut out their mug. Carefully, trim out the dotted line for the marshmallows. After that, students glue the marshmallows onto the top of the cup. Attach to their final draft and they are done!
Don't Forget to Enjoy Some Hot Chocolate!
Don't forget to enjoy some hot chocolate when students are done!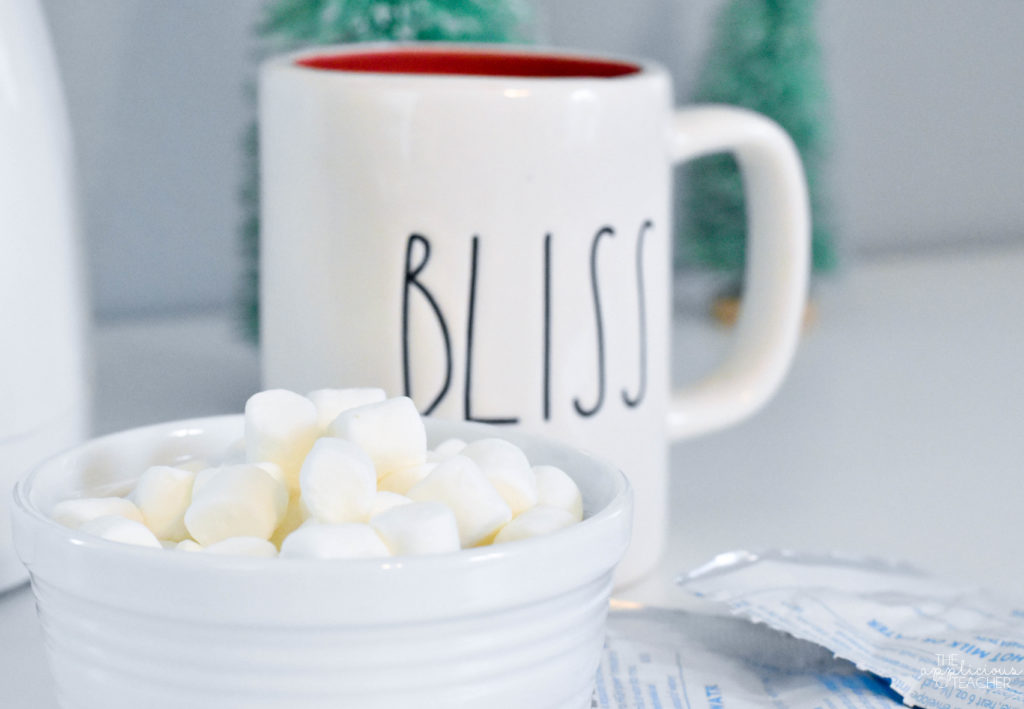 Bonus if you're able to find these cute topped hot cups at the store! I try to make the hot chocolate while students are finishing their final drafts, that way they can sip on their special treat while they complete their craft or as we share our writings.
To make these for the class, I ask for donations of hot cocoa packets, marshmallows and Styrofoam cups. Then, while students work, I quickly heat up some water using my electric kettle. While the water heats up, I open up the packets and fill up each cup for my students. Once the water is warmed, I fill up the cups and top with marshmallows! Students love enjoying a cup while watching "Polar Express" too!
Such a fun activity to stay warm this winter season! Grab this complete unit for yourself by clicking here or the picture below!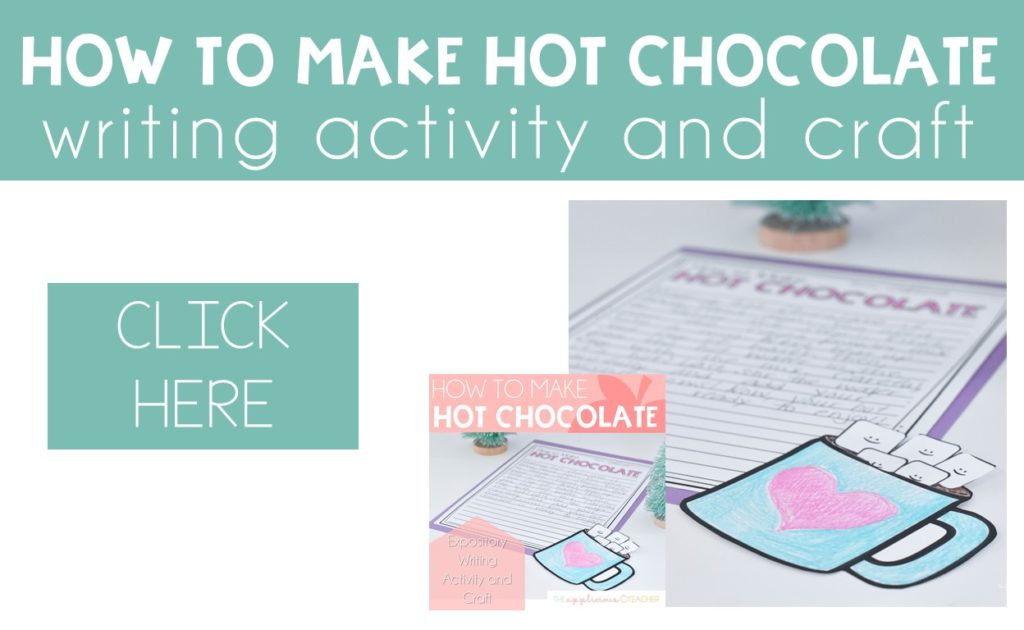 Or if you want writing for the entire year, be sure to check out this best seller!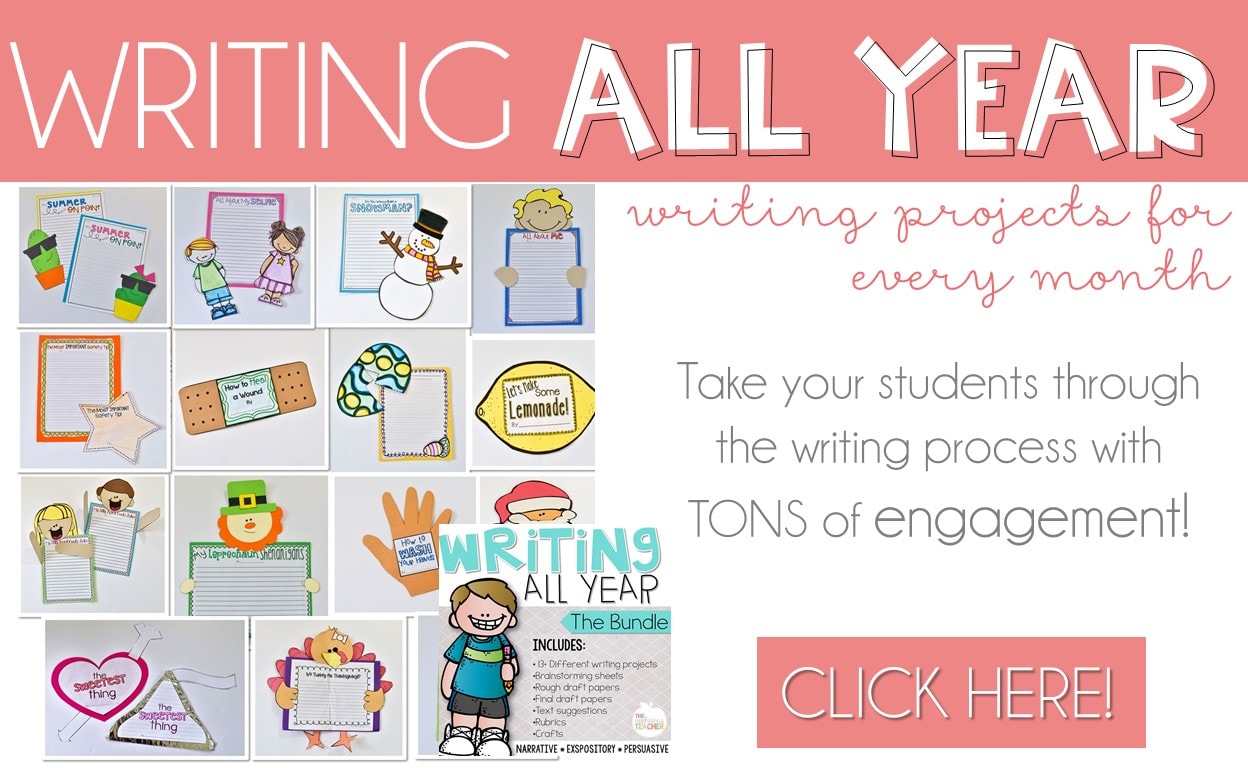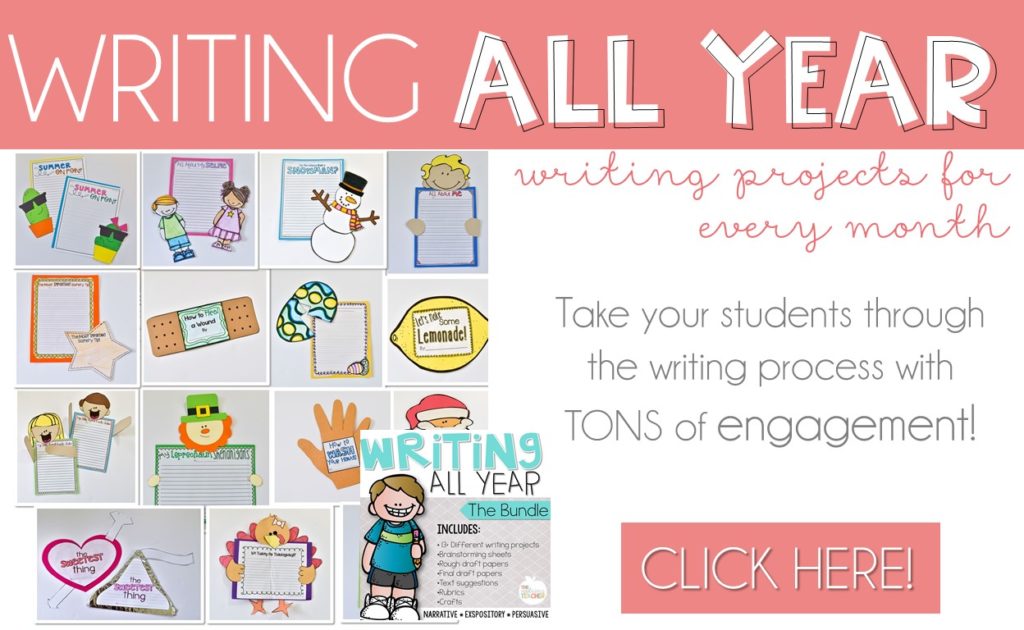 This chunky product includes writing activities for the beginning of the year to the end!