Earth Day is almost here! I mean whenever I start seeing commercials for the Disney Animal movie for the year, I know Earth Day is just around the corner! Unlike some holidays, Earth Day is ALWAYS celebrated on April 22nd. Which for me, makes it easier to remember year after year. Today, I'd thought I'd pop in and share one of my favorite and SUPER EASY Earth Day writing and craft ideas with you!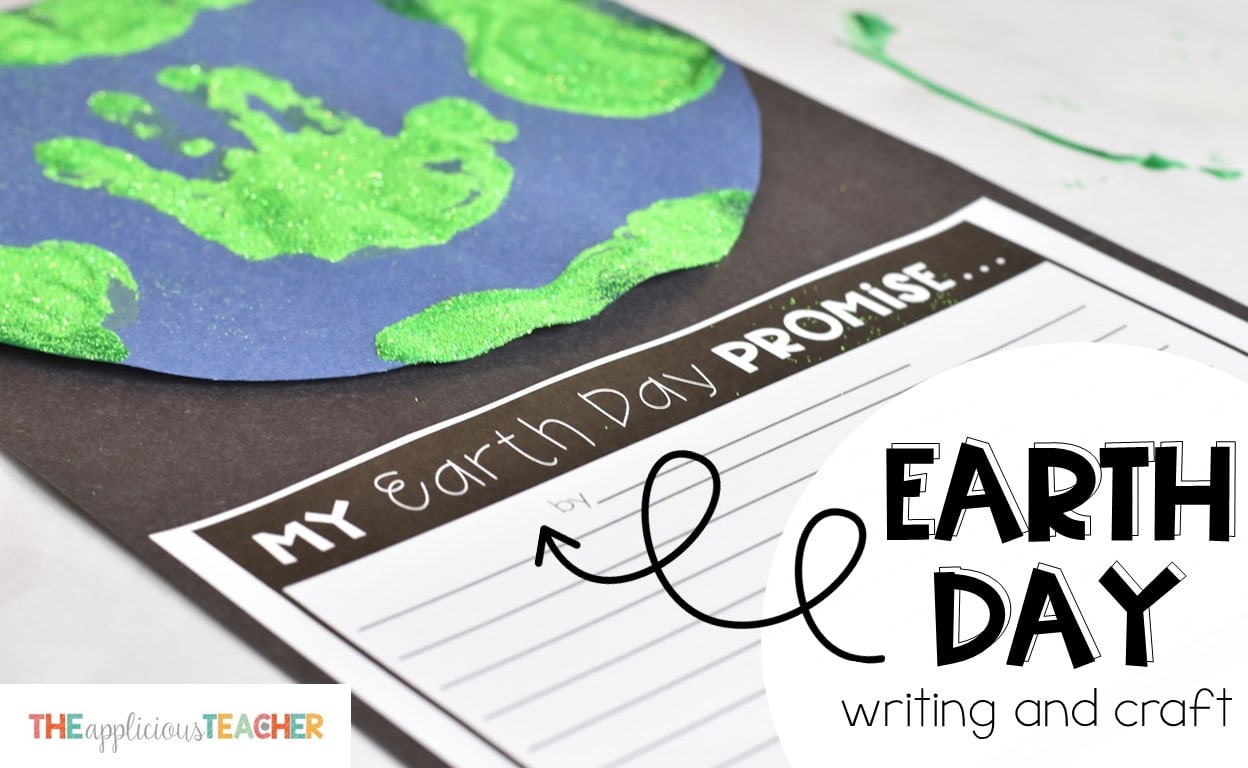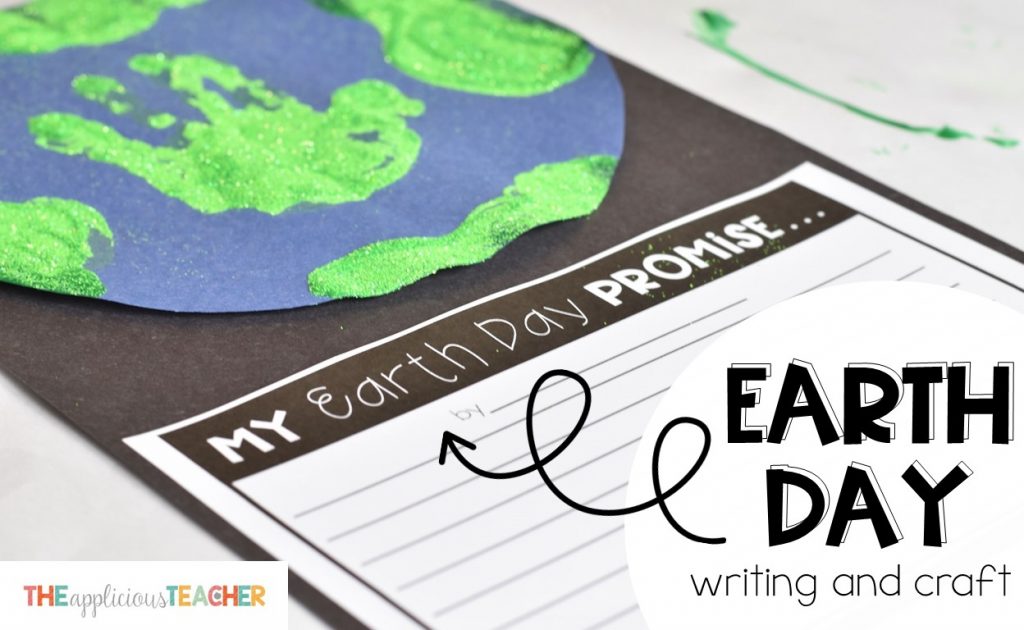 Ok, so one of my favorite activities to do year after year is this sweet handprint Earth craft! I've updated this baby just in time for Earth Day this year!
Building a Background on Earth Day
To start off our lesson, I like to show this video on YouTube. It builds a good background on how we can work together to keep our Earth clean. After watching the video, we brainstorm some ways that kids can help protect the Earth. I write down all their ideas on a big list and keep it posted throughout the week.  Using this list, the students are now ready to write their promise!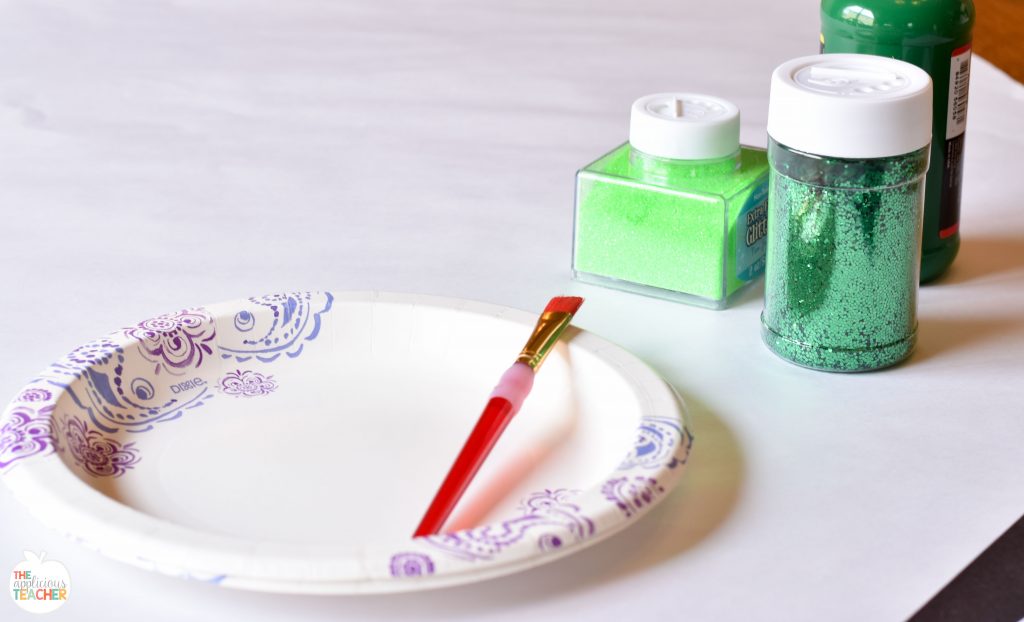 Materials
You'll need a few things to make this Earth Day craft! Here's a quick list:
–"My Earth Day Promise" writing sheet (enough for each student) 
-Black construction paper (9 x 12)
-Blue construction paper (9 x 12)
-green tempera paint
-green glitter
-glue stick
-paper plate
-newspaper or old chart paper
-small paint brush
At my back table, I like to set up a "painting station". I cover the table with newspaper, put the paint in a bowl. Everything is set up and ready to go so that I can quickly move through each student.
Earth Day Writing
Students work at their seats to complete their Earth Day Promise. I usually have students write 2-4 sentences on how they promise to protect the Earth. Once they're done with their writing, I have them cut out their blue circle for their Earth. Make sure they write their name on the back of their Earth!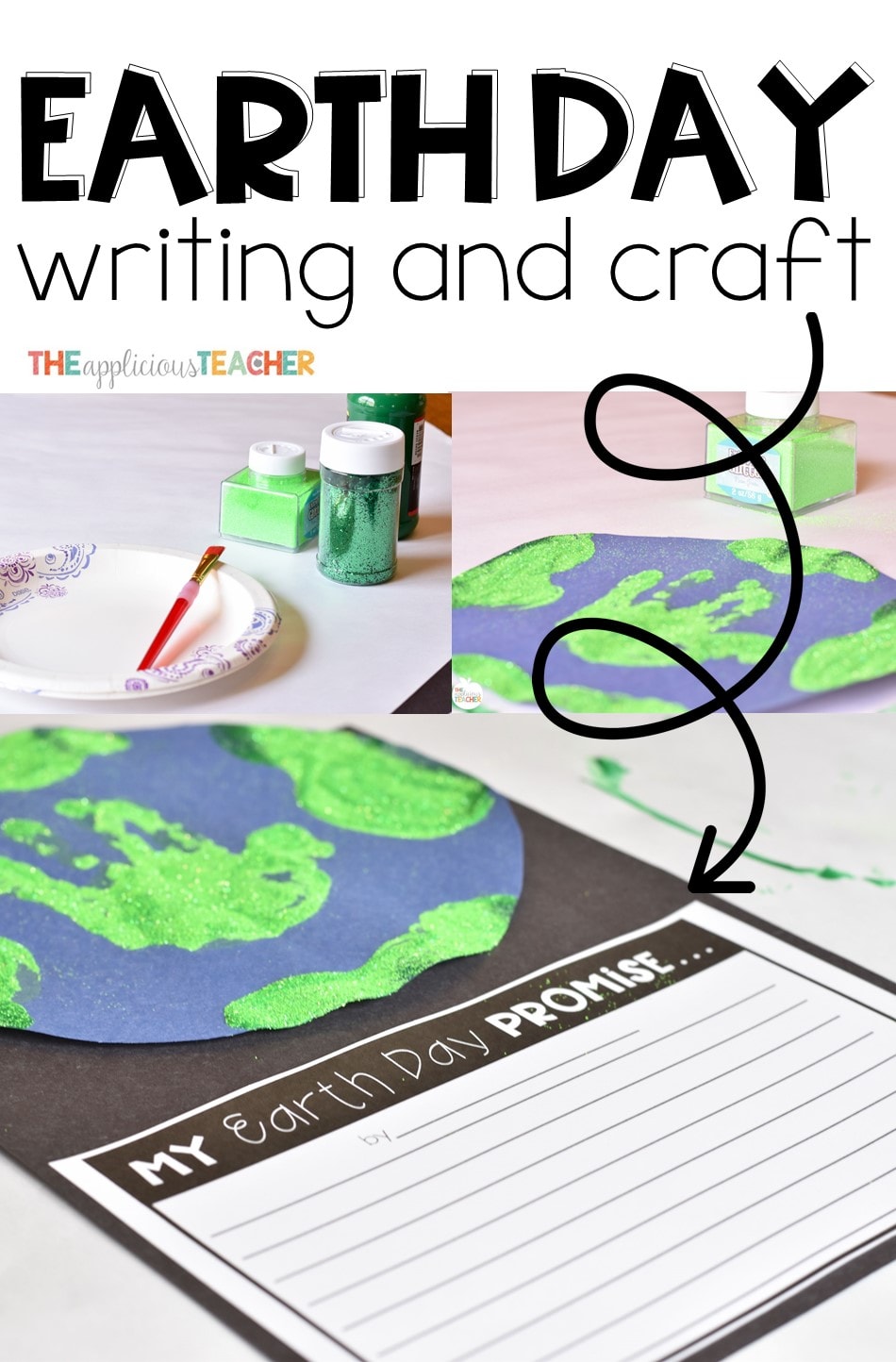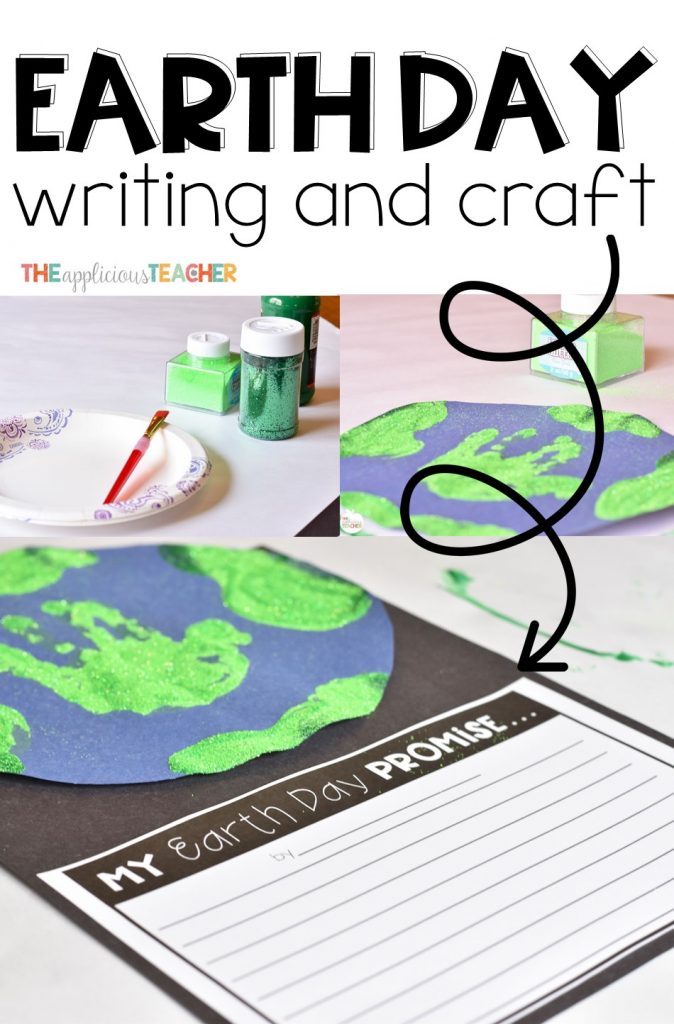 Earth Day Craft
One at a time, I call students to the back table to paint their handprint and complete their Earth Day craft.  First, I coat the student's hand in green paint.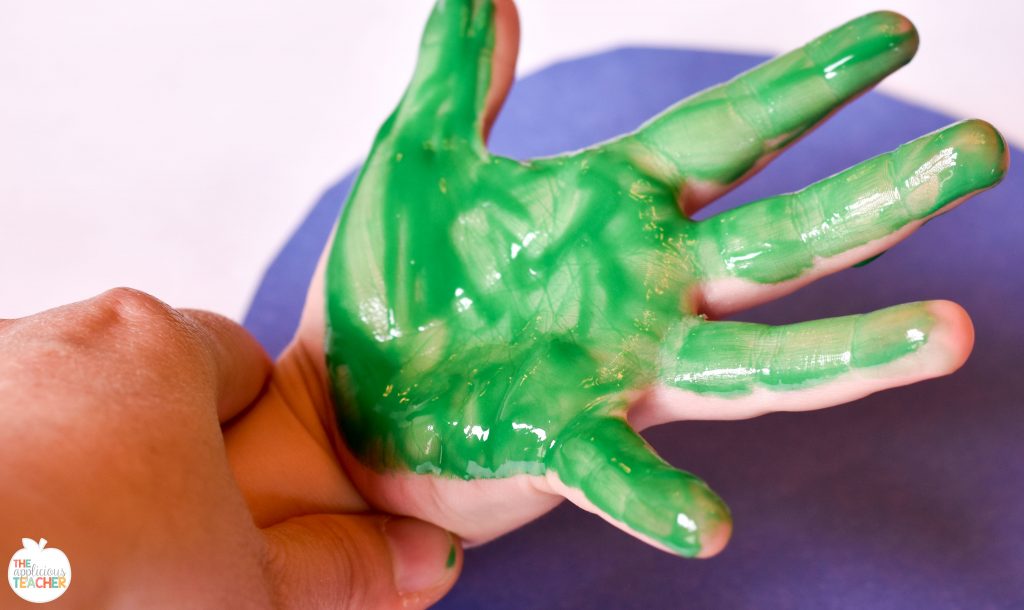 I carefully press the student's hand down in the middle of the blue circle. Then, I let them work to paint the rest of the "land" on their Earth. To help save time, I'll call another student back to do their handprint.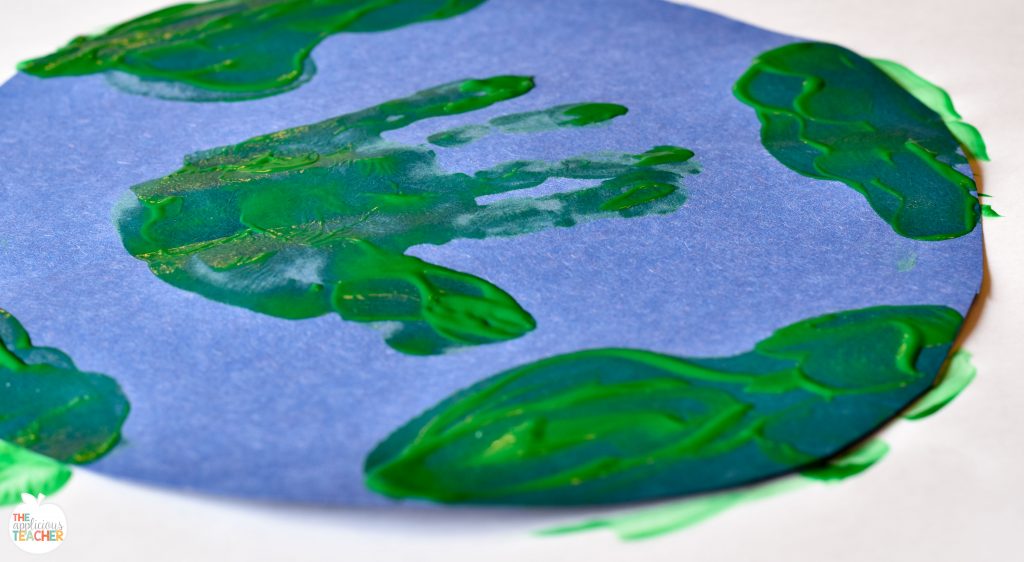 Before the paint dries, we sprinkle the earth with glitter. Regular green glitter works fine, but this year, I found this really pretty neon green extra fine glitter at Micheals! I linked to it on Amazon so you can see what it looks like.  It went on so well and stayed on better than regular glitter! I think I am hooked!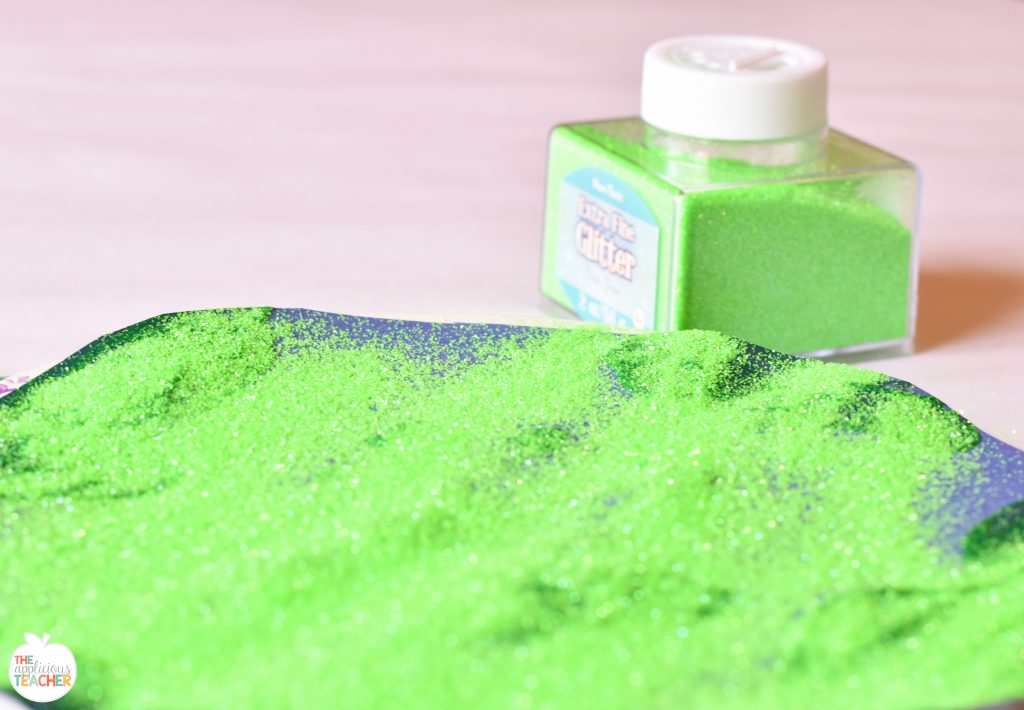 We carefully cover the Earth painting in glitter. Then, I dump the excess onto another paper plate to use for the next painting!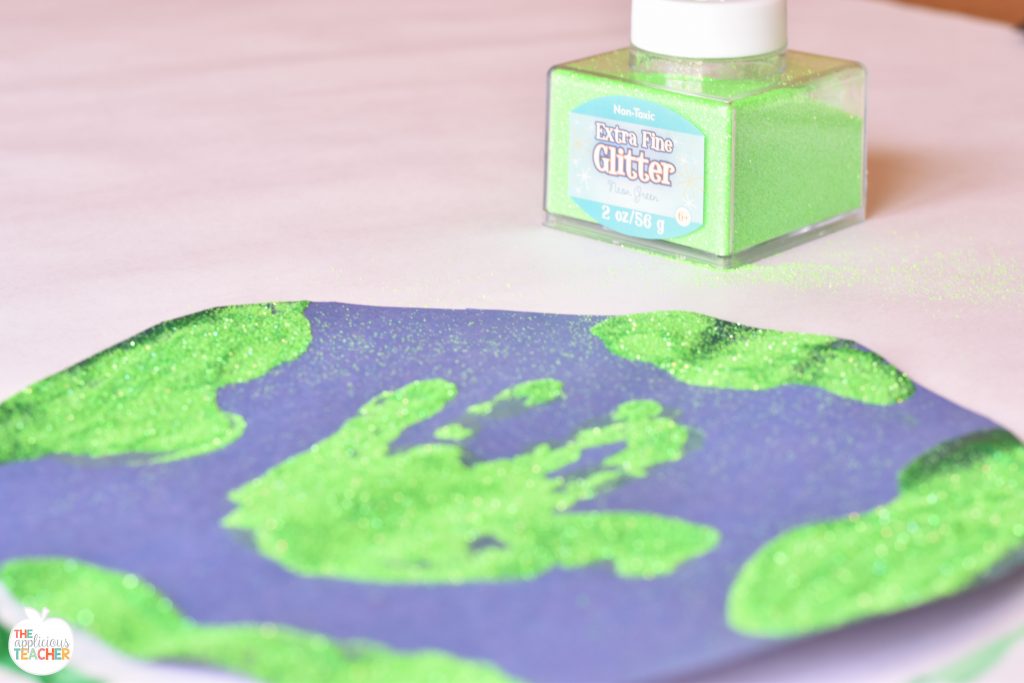 We let those painting dry for the rest of the day. If you're in a rush, you could move on to the next step!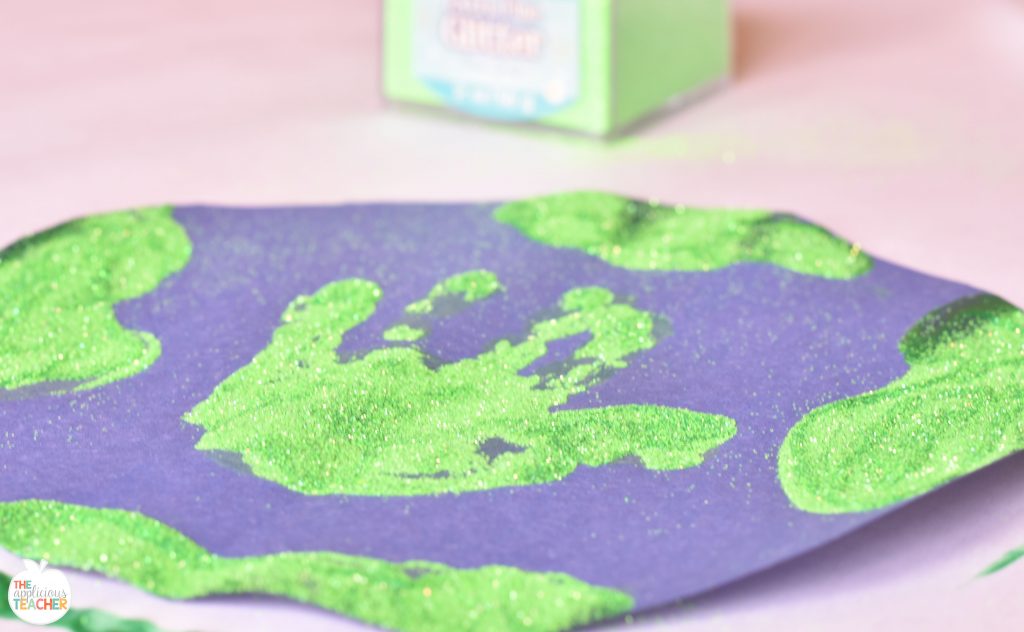 Earth Day Writing Craft Completed Project
From there, students glue on their Earth Day Promise writings to the bottom of a piece of 9 x12 black construction paper. Then, just above that, they glue their newly sparkly Earth!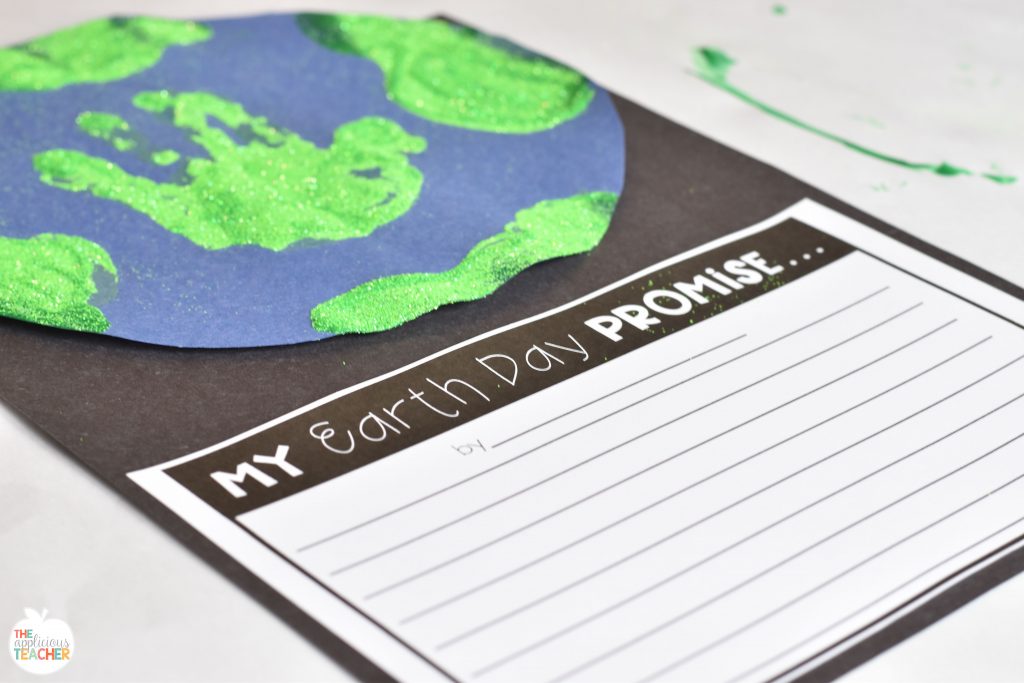 Want to grab this updated version for yourself? Be sure to head to my TPT store to grab this freebie! If you like it, be sure to leave feedback and follow my store for updates on new freebies and products!