Spring is upon us! Well… at least here in Florida. The sun is shining, the birds are singing, and the temps are already reaching the high 80's and low 90's. But spring's arrival means plants, seeds, and flowers are going to be taking over our curriculum like no one's business! Time to start pulling some seeds and plants books!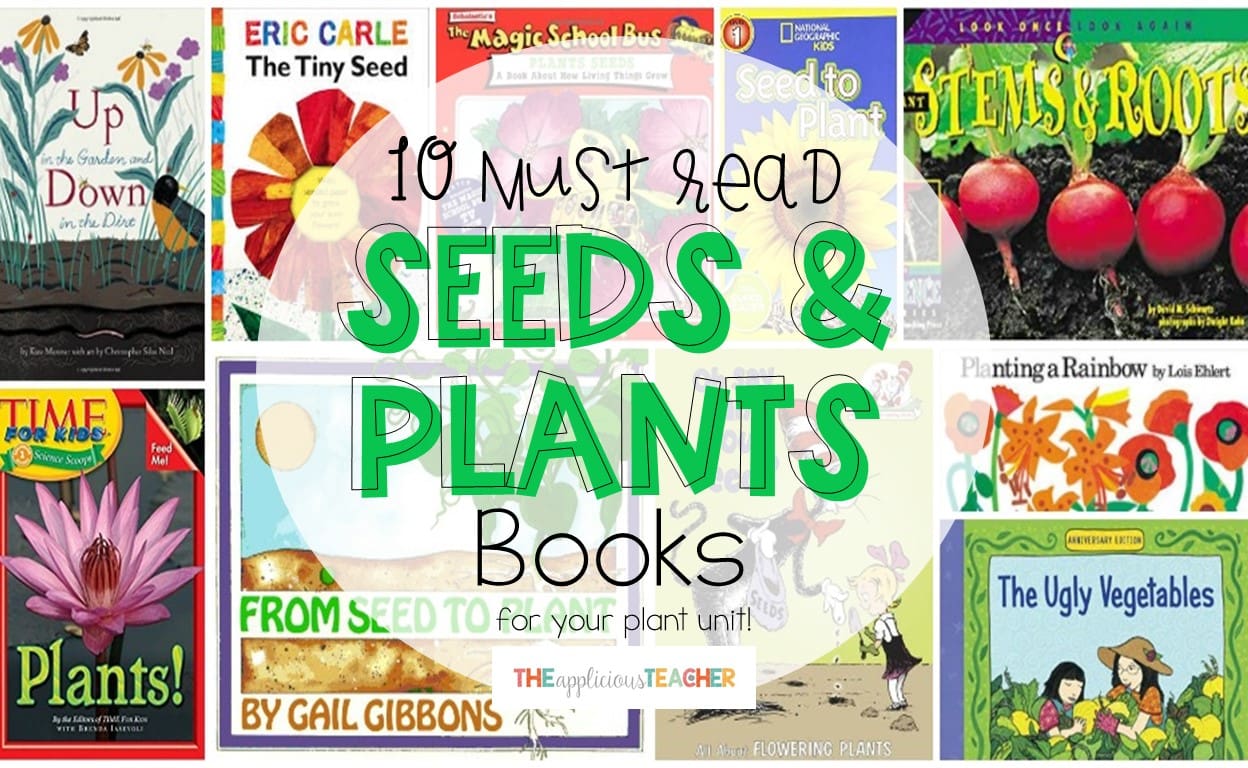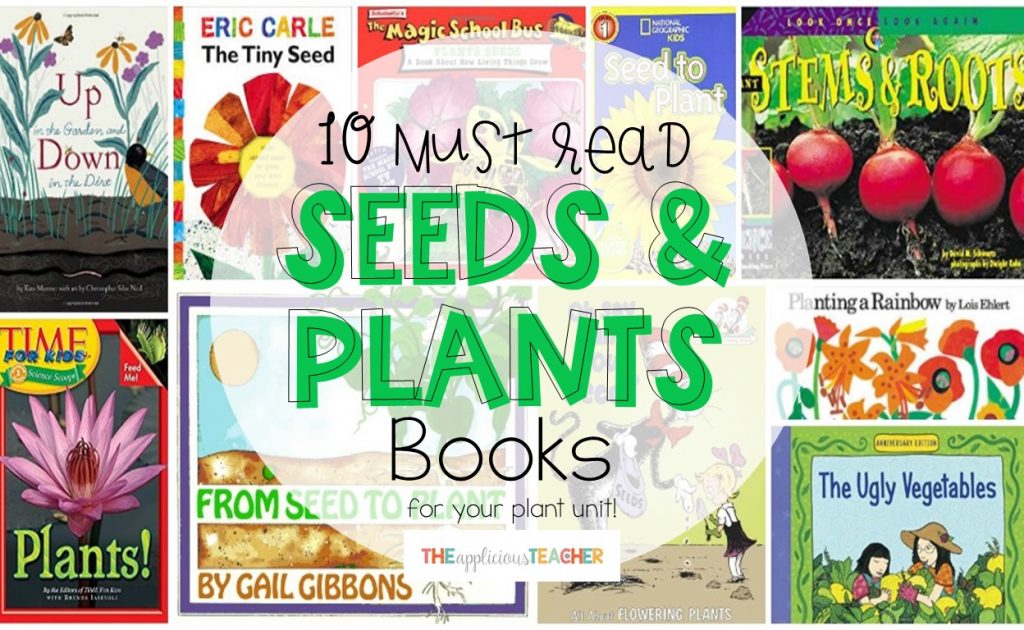 Anytime we're about to start a new thematic unit for reading, science, or social studies, I love pulling as many books as I can about the topic to have available for my students to read. I've found the more books available to them, the more those kiddos read. I've also noticed a huge uptick in their content vocabulary since starting this practice, so I keep on with it!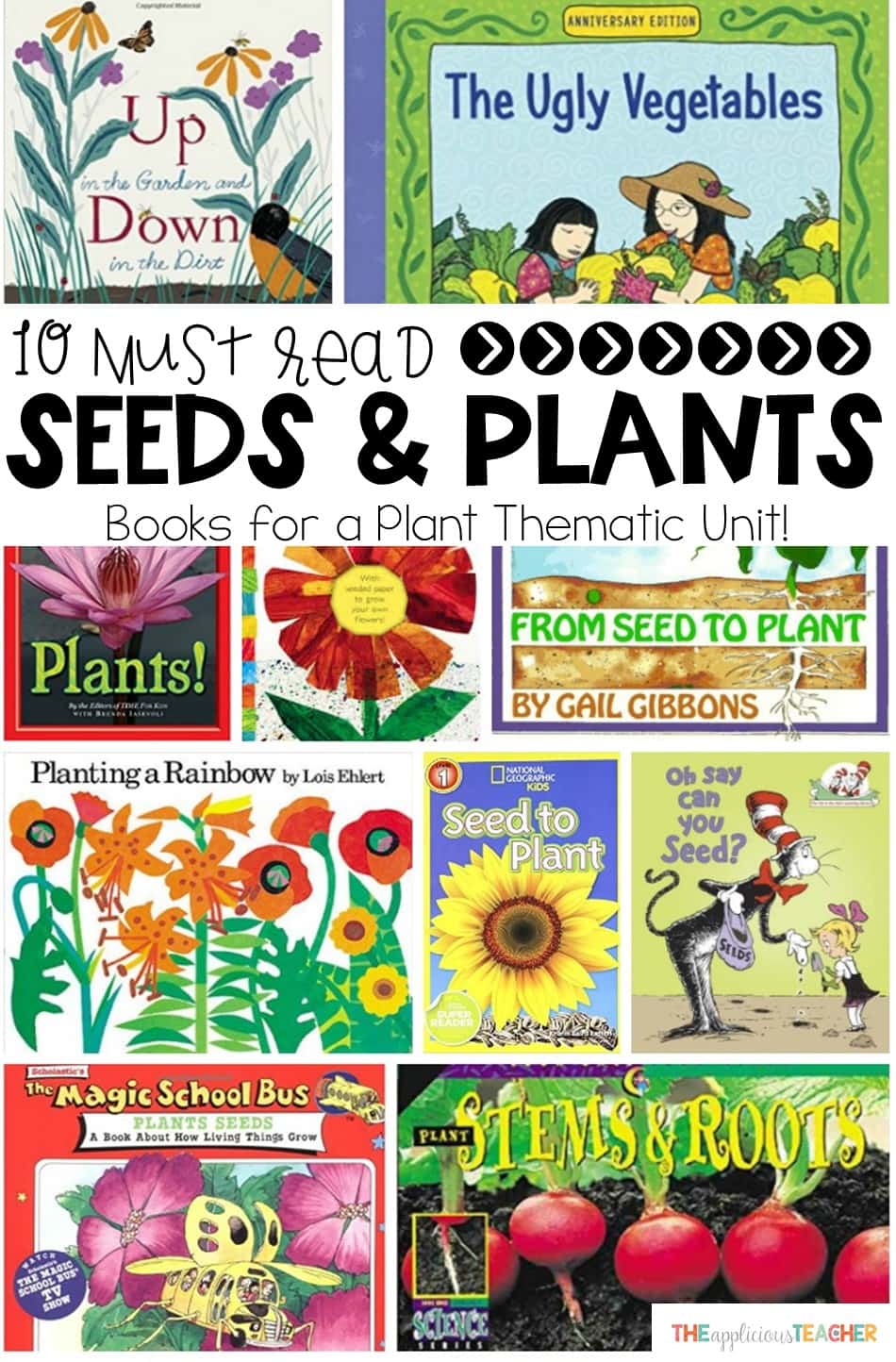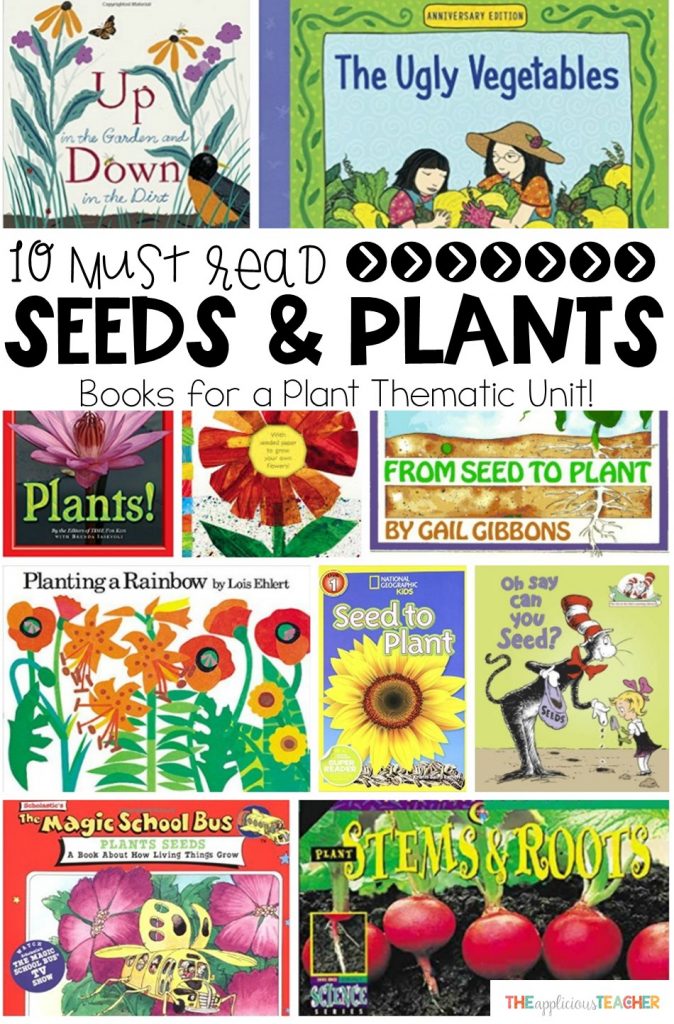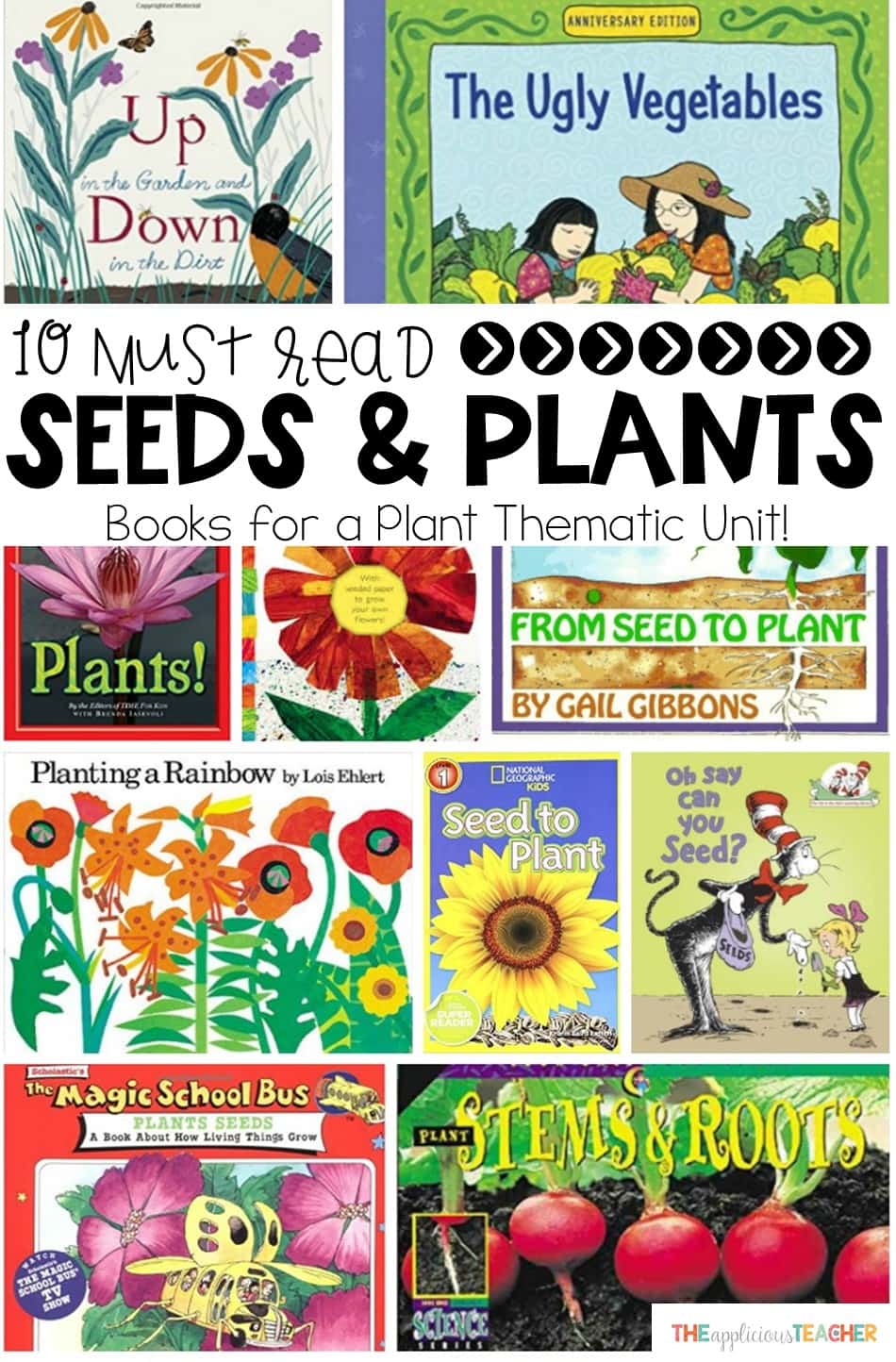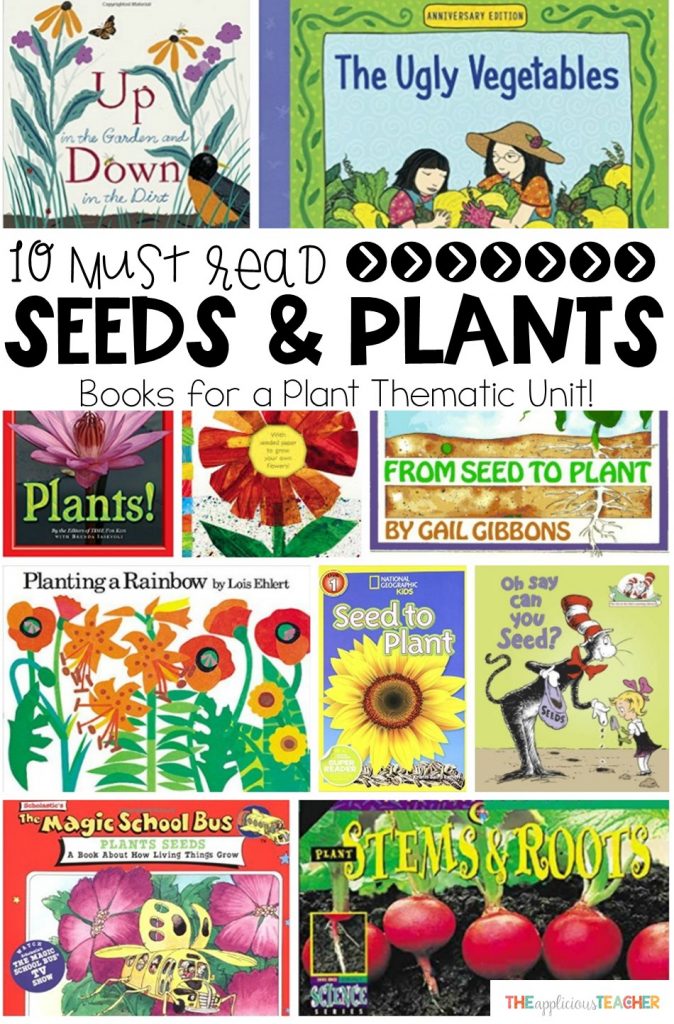 Please note this post does contain affiliate links. This means that if you click through and purchase something that I've recommended I receive a small fee in return. These small fees allow me to bring amazing and free content for you and have a few giveaways!
Today, I thought I'd share 10 of my MUST read books for any seed or plant unit. This is a great mix of fiction, nonfiction, and of course, a little fantasy pulled in for good measure. But all of them are sure to teach, inspire, or touch your students in one way or another!
Seeds and Plants Books
1. From Seed to Plant by Gail Gibbons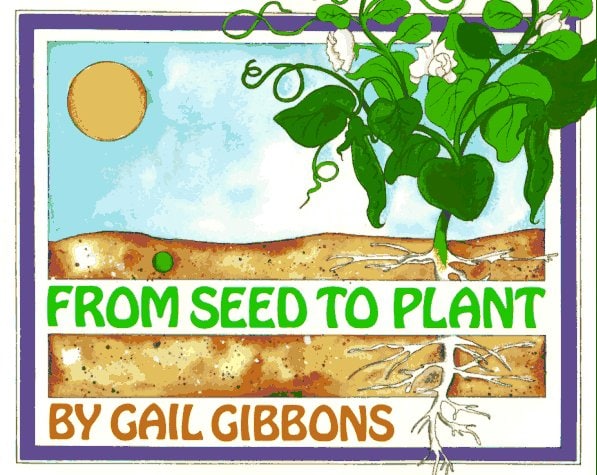 Gail Gibbons is a master at creating books that explain complicated scientific processes in kid-friendly ways. This CCSS mentor text is no different! With its text feature rich illustrations and simple wording, students will learn more about how a seed grows into a plant.
How to Use in Your Classroom
Use this informational text in your classroom as a part of a whole group close reading activity. It's the perfect book to teacher scientific process, text features, and main idea and details! (Grab the 5 day close reading lesson plan and activities here!)
2. The Ugly Vegetables by Grace Lin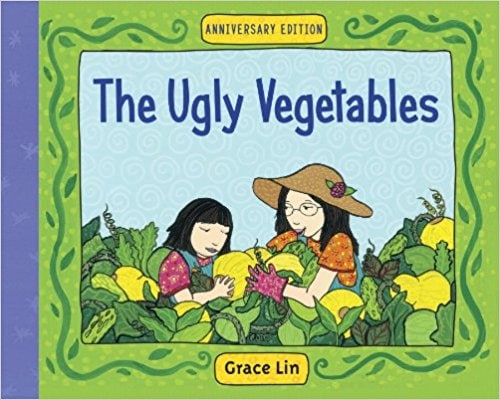 I was first introduced to this book through my old reading series. I immediately fell in love! The minority main character, her dislike of her mother's garden and the surprise ending have all the makes of a great book study that students can relate too!
How to Use in Your Classroom
I love using this book as a way to document character actions throughout the story. At the beginning of the story, the little girl doesn't care for her mother's garden, but by the end, her feelings change. Have students document that change and explain why it happened. (Responding to text using evidence, anyone?)
3. The Tiny Seed by Eric Carle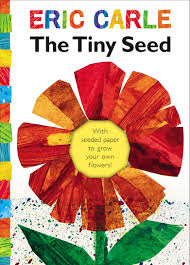 This classic story of a flower's life starts with the adventures of a seed. Perfect for helping students better understand why seeds travel! The beautiful illustrations are guaranteed to dazzle your students!
How to Use in Your Classroom
Use as part of an author study, or as an introduction book for your seeds and plants unit. I love how easily this book lends it self to discussion on sequencing, illustrations, and cause and effect!
In my room, I liked using this story as a lead in for our own seed experiment! You can read more about that here!
4. The Magic School Bus: Plants Seeds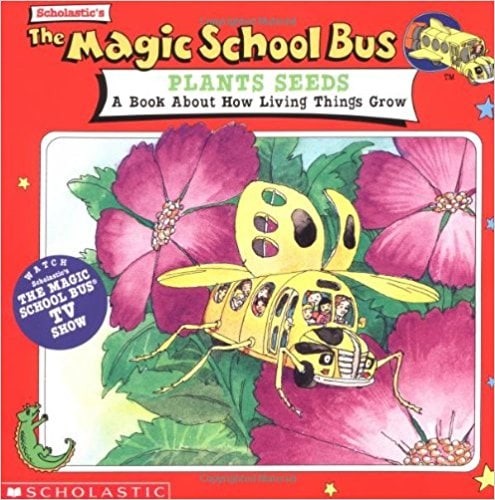 Is any thematic unit complete without a Magic School Bus book? I mean the Frizz is every teacher's role model and her crazy learning adventures are ultimate classroom makeovers!
How to Use in Your Classroom
I love using Magic School Bus books to teach about text features and build content vocabulary. Use the little side notes and written reports as discussion points while you read. I also like showing a quick clip from the TV show to help demonstrate a concept or as a hook. Click here to see all the Magic School Bus shows on YouTube.
5. Up in the Garden and Down in the Dirt by Kate Messner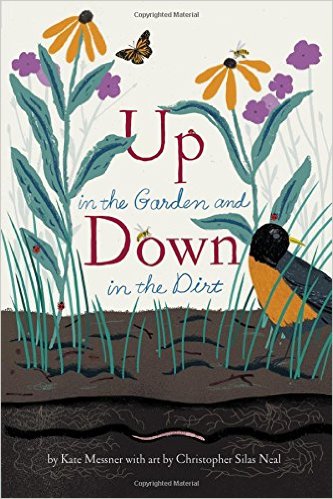 This is a perfect for spring time companion book to the book, "Over and Under the Snow". This lyrical book explores the hidden worlds of a garden with beautiful art as a visual guide!
How to Use in Your Classroom
Use this book to build a back ground understanding of the life that lives in a garden. It's not just all dirt and flowers!
6. National Geographic's From Seed to Plant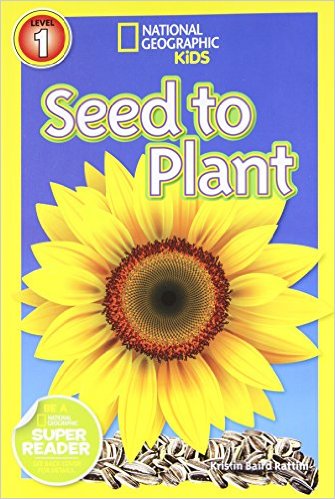 So I have a confession… I absolutely LOVE these National Geographic KIDS books! They are the perfect readers for our small group! For awhile you could snag these for a couple bucks in the Target Dollar Section. I haven't seen any new ones lately, but I'm always on the prowl! Seed to Plant is a must as it delivers excellent nonfiction content at a reading level suitable for our budding readers (pun intended)
How to Use in Your Classroom
This book is super reader engaging! With jokes, reader questions, and amazing text features use it as a small group reader for your center time. For lower students, use a guided reading book and for your higher students, have them work to use the glossiary at the back, respond to text, and so much more!
7. Stems and Roots by David M. Schwartz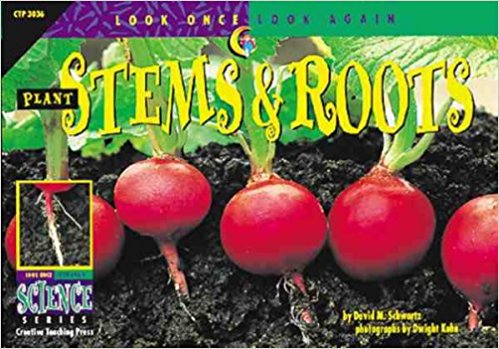 The "Look Once, Look Again" series is perfect for beginning readers science series! I love how this series allows students to dive right into the content by having them look once, then take a closer look at the parts! In this book, students learn more about the parts of plants and how they help the plant survive!
How to Use it in Your Classroom
This is a great book to discuss how the parts of plants help a plant survive, so use it as a lead in to that discussion!
Next up we have Time for Kids! I know students in my classroom LOVE the Science Scoops from Time For Kids and this one is no exception! Take your students on a tour of plants as they learn about seeds, venus fly traps, and how plants get water!
How to Use it in Your Classroom
This is another small group favorite! Use it to start a discussion on main idea of multi-paragraph text! Have your high fliers ID the main idea and details using this Interactive Anchor Chart
9. Planting a Rainbow by Lois Ehlert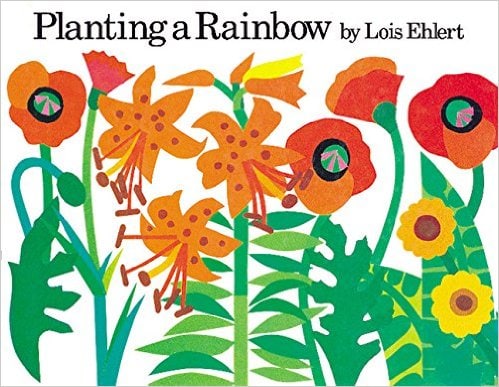 Anything by this author/illustrator is a must in the classroom and this book is no different. In this story, Ms. Ehlert discusses how seeds, bulbs, and seedlings grow into beautiful plants. One of my favorite parts of this book is how Lois Ehlert uses staggered pages to show all the colors in the rainbow with plants and flowers!
How to Use it in Your Classroom
I always used this book as a reference point for students to write about what they would plant in their own gardens. You could also use this book to discuss author's craft. Ms. Ehlert does an amazing job of showing the rainbow with the structure of the book, so this leads great conversations on why and how the author can make their point in a text.
10. Oh Say Can You Seed? All About About Flowering Plants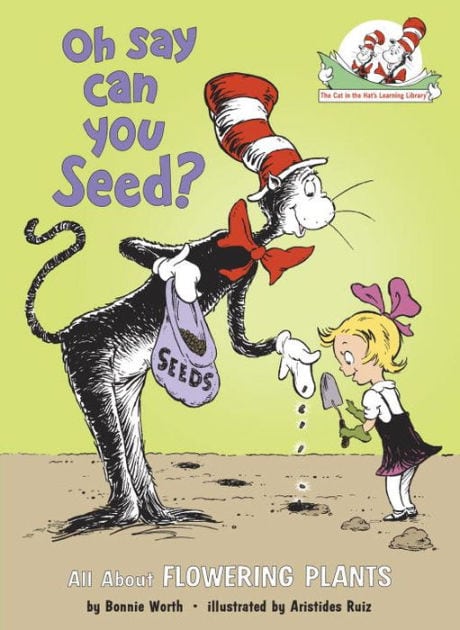 Last, we have this fun and zany plant book that adds a sense of fantasy in a world of nonfiction! Students will follow along with The Cat in the Hat, Thing 1, and Thing 2 as they examine the various parts of plants, seeds, and flowers. This text also touches on basic photosynthesis, pollination, and seed dispersal.
How to Use it in Your Classroom
I love using this book as part of our DEAR time or other "Free Reading" time. The students love reading along with a familiar characters and the illustrations are great! I just found it a bit long to read aloud in one sitting.
So those are just 10 of my must reads for learning about plants. I'm sure I missed some favorites, so please share your must-reads seeds and plants books below!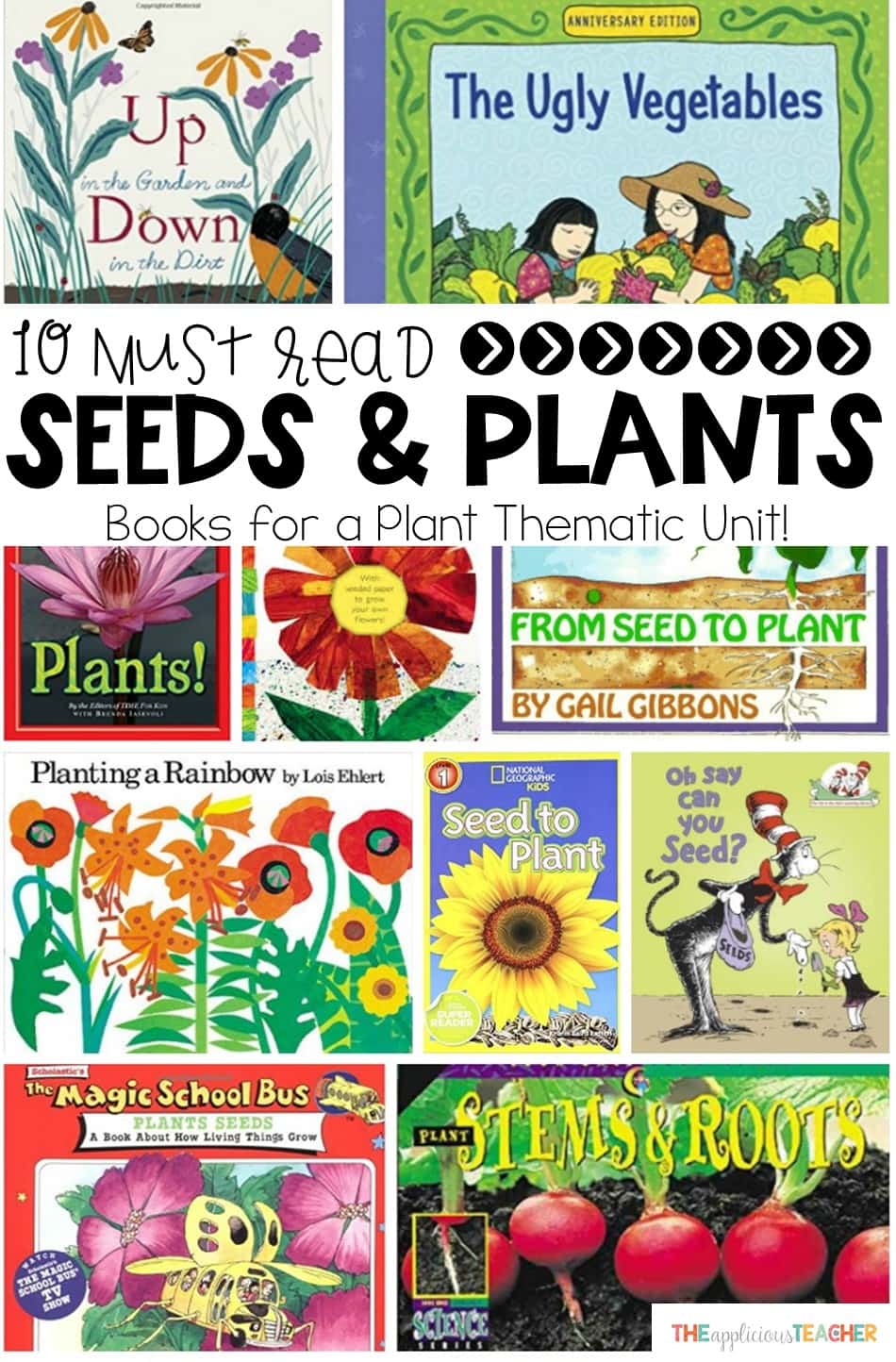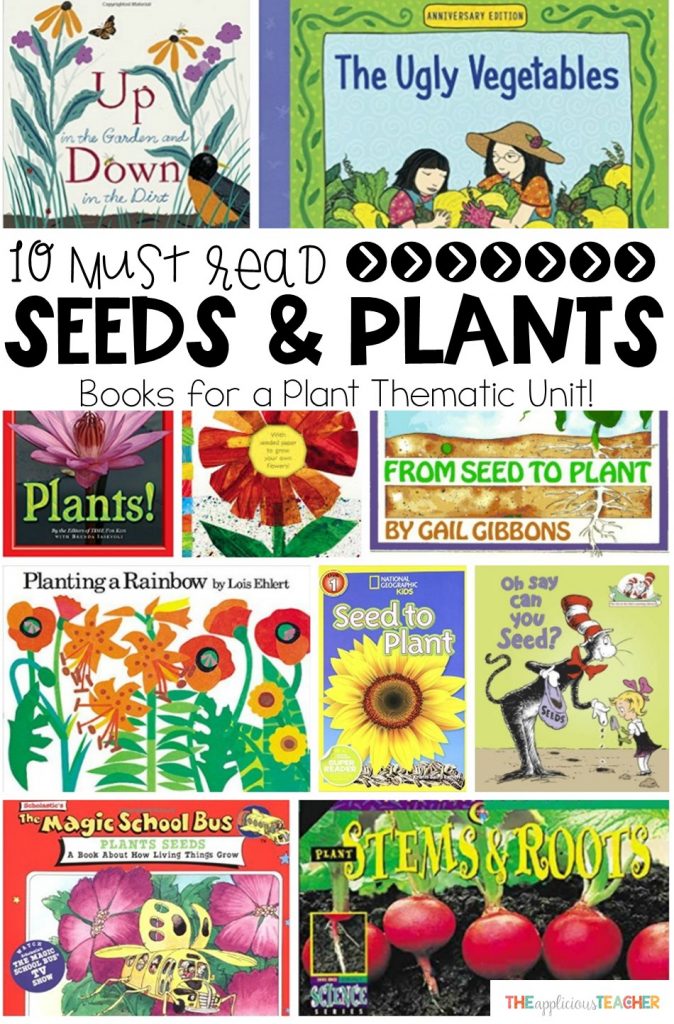 Looking for more seeds and plants resources? Click the pictures below to see more!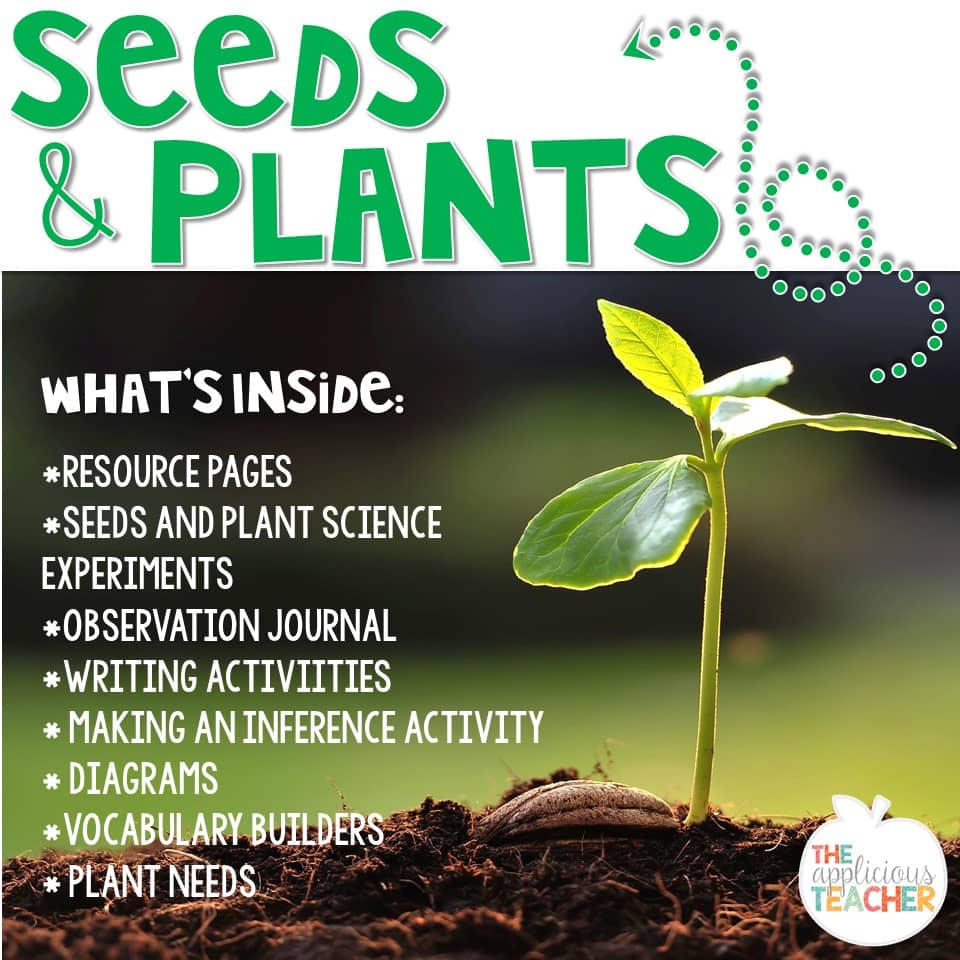 Seeds and Plants Thematic Unit– This unit includes science experiments, story connections, resource pages, seed observation journal, diagrams and so much more! Perfect starting place to launch your Seeds and Plants study!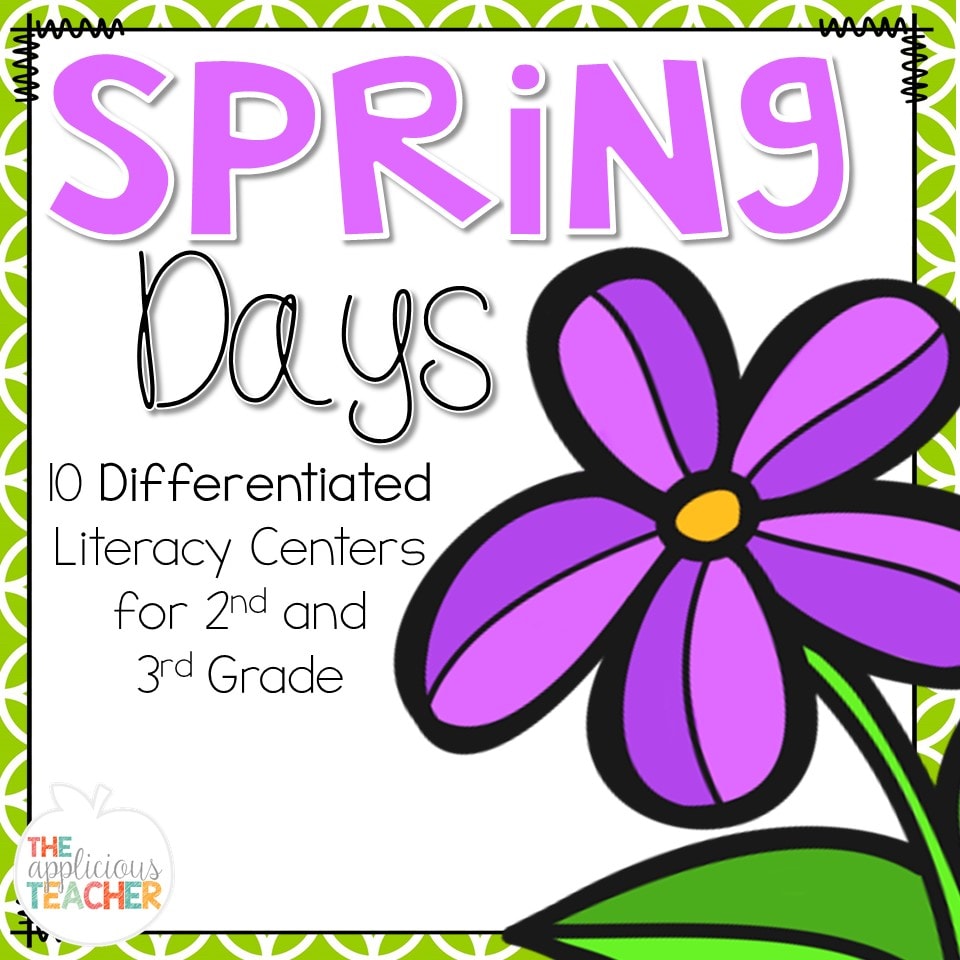 Spring Days- Differentiated Literacy Centers- use these centers to engage your students during small group time with these spring themed center activities!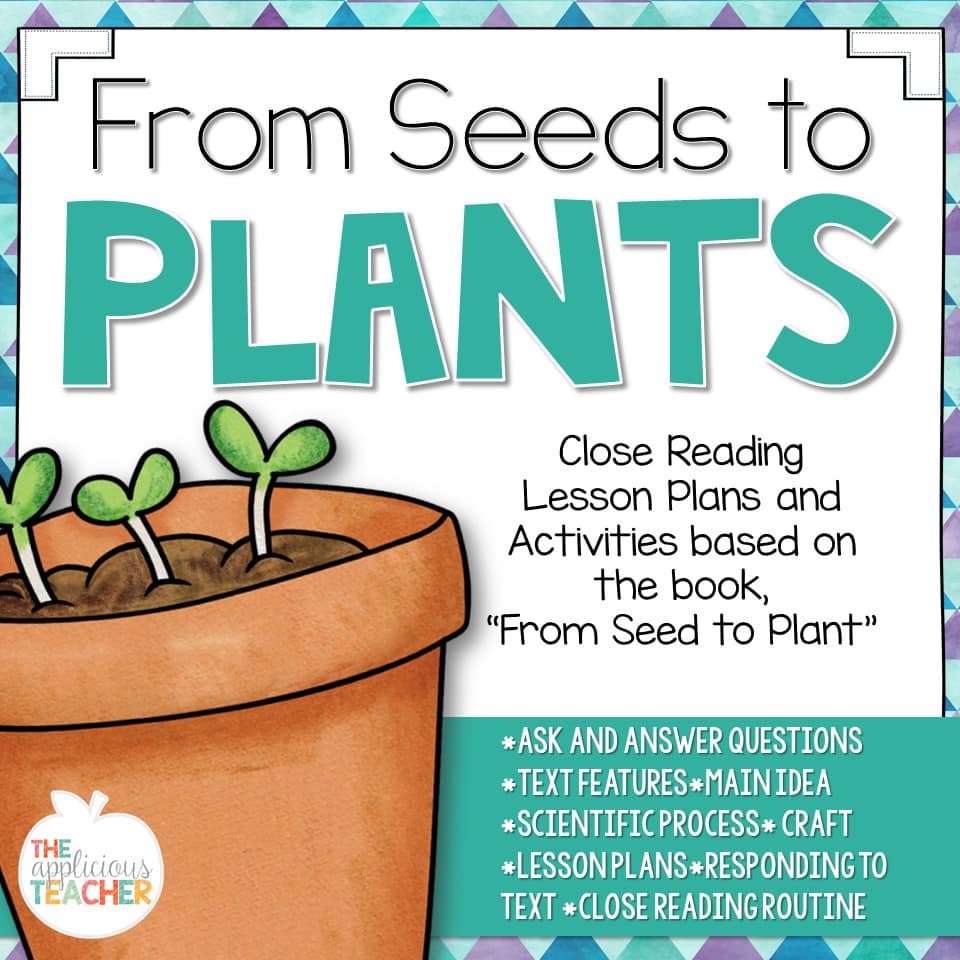 From Seeds to Plants Close Reading Unit- looking for a week long study of the CCSS mentor text, "From Seeds to Plants"? Snag this close reading pack and have your week set! This pack includes writing, question cards, and fun crafts to fill your week!
Sign up to snag these!
Receive all these classroom management tools right to your inbox!