Oh, those teacher gifts! It's the holiday season and you've got *almost* everyone checked off your list for gifts… But what about your child's teacher? If you're not sure what teachers want for the holidays, you've come to the right place. This Applicious Teacher has received some amazing and thoughtful teacher gifts over my ten years in the classroom. So, I thought I'd share some of my favorite gifts from students past to serve as inspiration for your teacher gifts this year!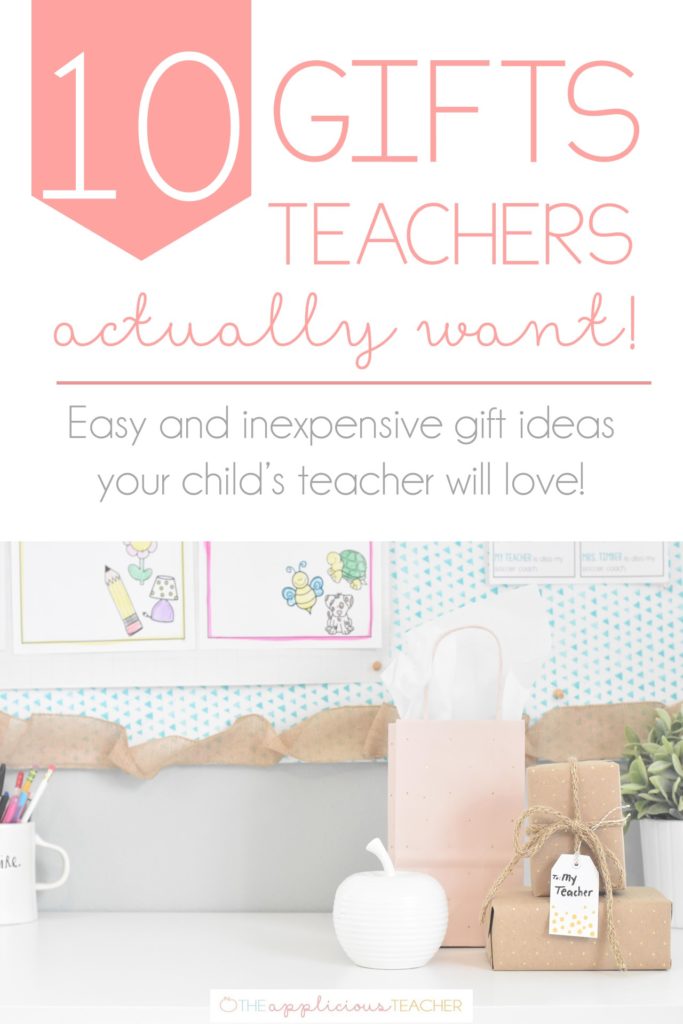 Please note this post contains affiliate links. If you do follow my links, please know that I do make a small commission from your purchase. This extra coinage helps to feed my book addiction. You can read more about affiliate links and the networks I'm apart of here.
1. Teacher Gifts: Personal Note or Card
Teachers became teachers because they love teaching. They love their students (even those ones!) It is that passion for our students that brings us back year after year. Sometimes, teaching can be a thankless job. A small note showing your gratitude for your child's teacher is special in our eyes. It is so simple and costs nothing, but it's HUGE! It shows us you notice how hard we work (often beyond our contractural hours) to make magic and learning happen in our classrooms.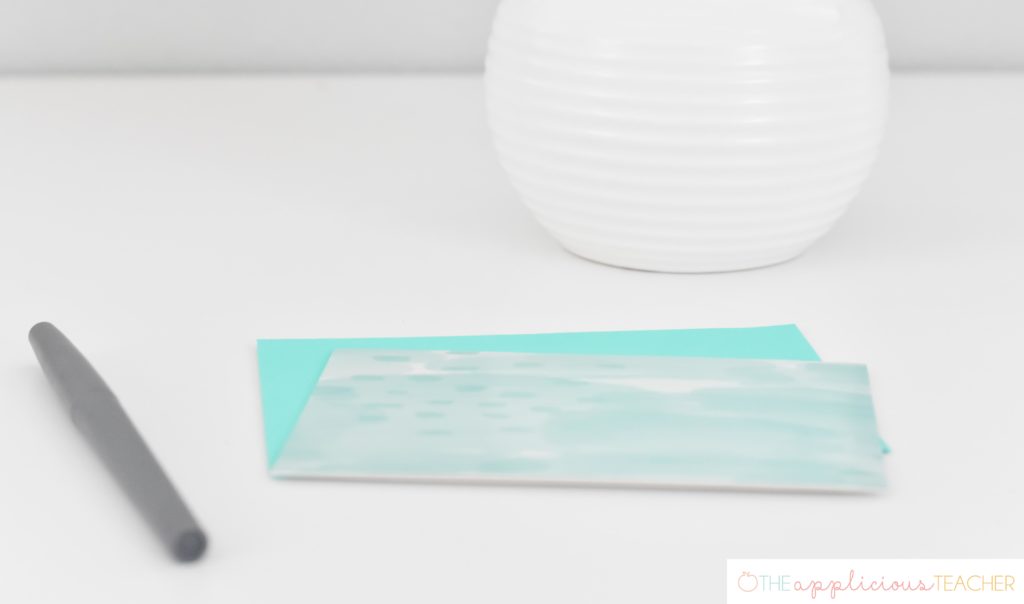 I still have a poem a parent wrote for me about the impact I made on their child. It is nothing fancy, only written on lined paper with some scribbles on it, but I treasure that note. When I feel beaten down, I'm able to retrieve that note and be reminded that I am making a difference. Even if it didn't feel like it that day.
2. Teacher Gifts: Gift Card
Here's the thing… gift cards are super easy to give and teachers love them! Gift cards were a close tie for the lead spot in teacher gifts. Gift cards allow us to do the deciding! Bonus, if they're to a place like Amazon or Target where we can buy more books or supplies for our classrooms. Or really take it up a notch and send in a gift card to a local restaurant. We will love not having to make dinner after a long week! I'd call that a double teacher gift win!
3. Teacher Gifts: Lunch
Most teachers get a 30-minute lunch break. Of that 30 minutes, at least 5-10 are spent getting your child through the lunch line and settled at their seat in the cafeteria. (Even longer if they teach kindergarten or first grade!) Some teachers have lunch duty and spend their lunchtime opening juice boxes and cleaning up spilled milk. Other times, lunch breaks are spent in the office making copies, in the classroom marking papers, or making phone calls to parents. The lesson: lunchtime is rarely a time for teachers to actually eat lunch!
That's why ordering a special lunch to be delivered, or bringing in a special lunch is greatly appreciated.
One year, a parent sent in gluten-free bread, peanut butter, and fluff because I had told her son I really liked to eat fluff-n-nutter sandwiches. Needless to say, I ate fluff-n-nutter sandwiches for a few weeks. It was so nice to not have to worry about lunch! Another time, a parent emailed me a menu and told me to pick what I wanted and let her know. Later that day, just before lunch I got a call from the office sharing that lunch had been dropped off for me. The lunch forced me to sit and enjoy my time off. And it was hot! Another added bonus!
4. Teacher Gifts: Gift of Time
Not all gifts for teachers have to cost something to be meaningful. Just coming in to help is a huge gift on its own.
Offer to come in and read a book, cut out lamination, or run a center. If you're allowed, offer to let the teacher use the restroom while you watch the class. Seriously, our PTA did this one year for Teacher Appreciation and you would have thought the teachers had died and gone to heaven! You'll love the extra time you get to spend with your cutie and the teacher (and their bladder!) will be thankful for the extra hands. Just be sure to let the teacher know you're coming to help first!
5. Hot Beverage or Favorite Drink/Snack
Teachers need endless amounts of energy. That's why coffee is their fuel of choice. Although most teachers make sure they have a coffee in hand when they get to school in the morning, rarely does it ever get consumed hot. That's why a favorite hot beverage brought in is truly a special treat!
Also, don't underestimate the power of a little treat, too! One year, a student would bring in bottled water and a little chocolate treat to me every Monday. It was such a small but so thoughtful treat and really made Mondays less "Monday-ey)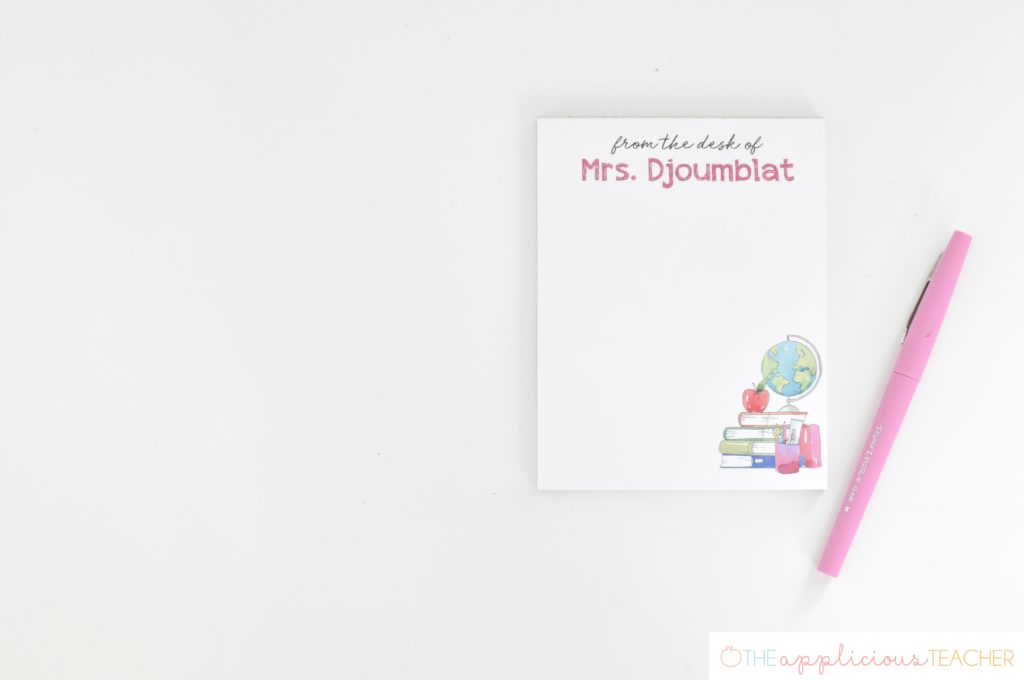 6. Personalized ANYTHING!
There is one truth about every teacher everywhere… we love school supplies and writing our name on things. So personalized goodies? It's like our two favorite things combined! Think things we can use every day: cups, pencils, and notepads! Jane.com has some amazing deals on personalized notepads and such. Just be sure to order a few weeks ahead of time- you don't want your teacher gift to not show up until after Christmas break!
7.

Spa Gift Certificates

One thing is for certain, teachers DO NOT routinely practice self-care. We are constantly giving and giving and rarely take a break to refuel. That's why a spa gift certificate is such a great gift option. It forces us to take the time to relax and refuel WITHOUT feeling guilty!

One year, right after I had my son, a parent brought in a gift card to a local spa for Teacher Appreciation. I was in tears after opening it. Between being a new mom, and readjusting to being back in the classroom after a three-month maternity leave, I was exhausted. I remember hugging her and saying, "You know my life! You know I need this!" In hindsight, it *may* have been a bit dramatic, but it really made all the difference.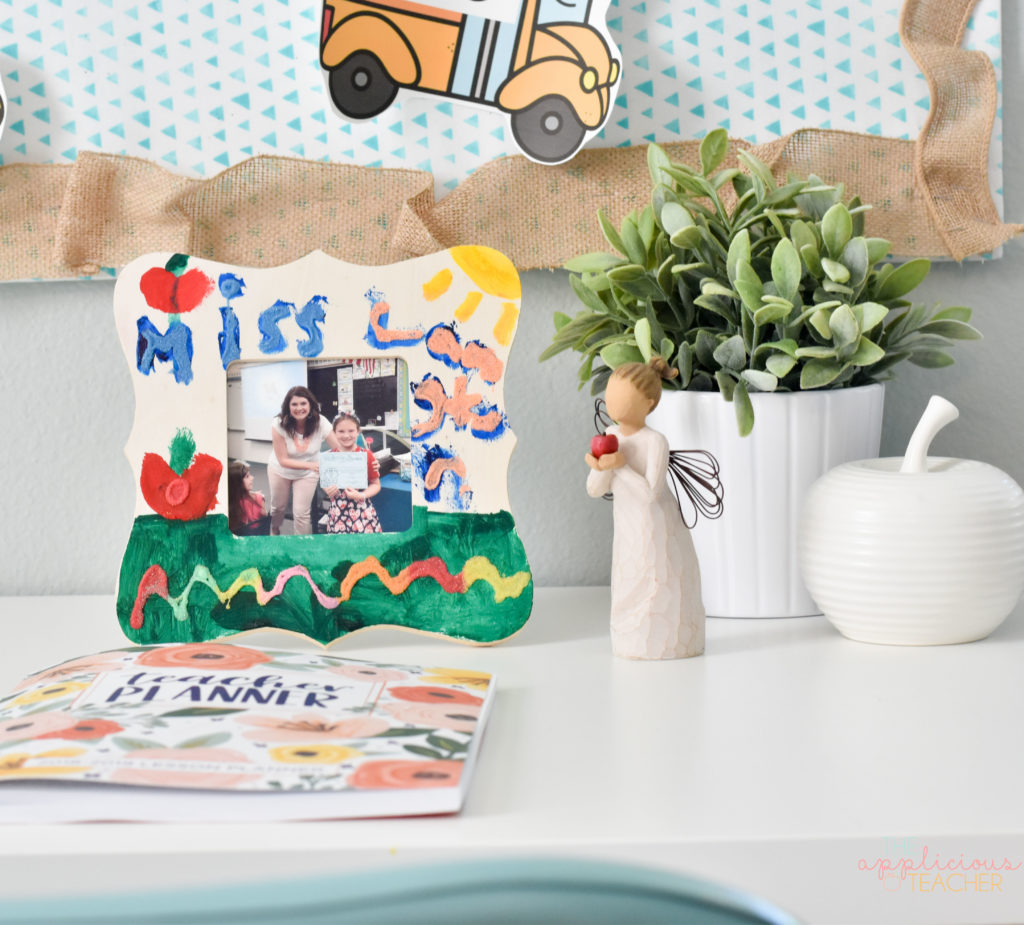 8. Student Made Items
The only thing we love more than the kids in our class is their little scribble drawings and sweet notes! That's why a student made item is a great teacher gift idea! I've received homemade frames, crayon wreaths, and thumbprint mugs. I also still have a shirt a student made me from puffy paint and iron-on stickers. These types of teacher gifts aren't expensive, but they are special because they are made with love by some of our favorite people in the world, which makes them extra special for us!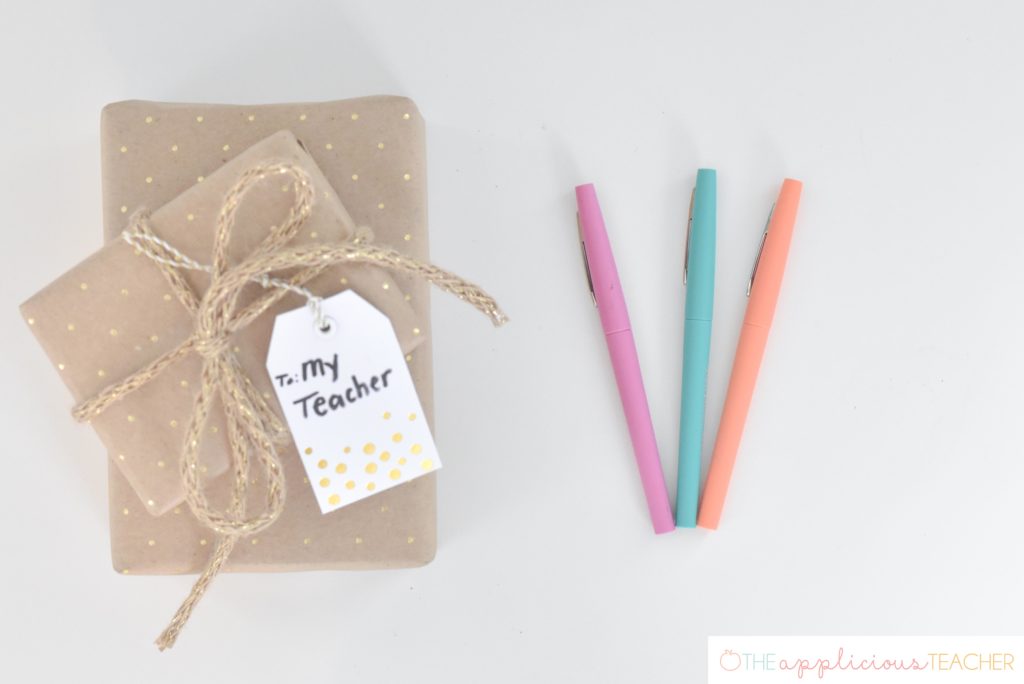 9. Clever School Supplies
There's this thing about the smell of fresh crayons and lamination that brings a smile to any teacher's face. We just love school supplies! And although regular school supplies are an always "need" gift and would certainly be appreciated, there's just something about school supplies that make our lives as teachers easier that makes them extra special!
Some suggestions:
10. Items for the Home
We love our students and being at school, but we also love our home. Over the years, I've received some beautiful houseware items as teacher gifts that I still use today! What's nice about gifts like these, they can be used again and again and we'll always think of you when we pull them out at our next holiday get-together.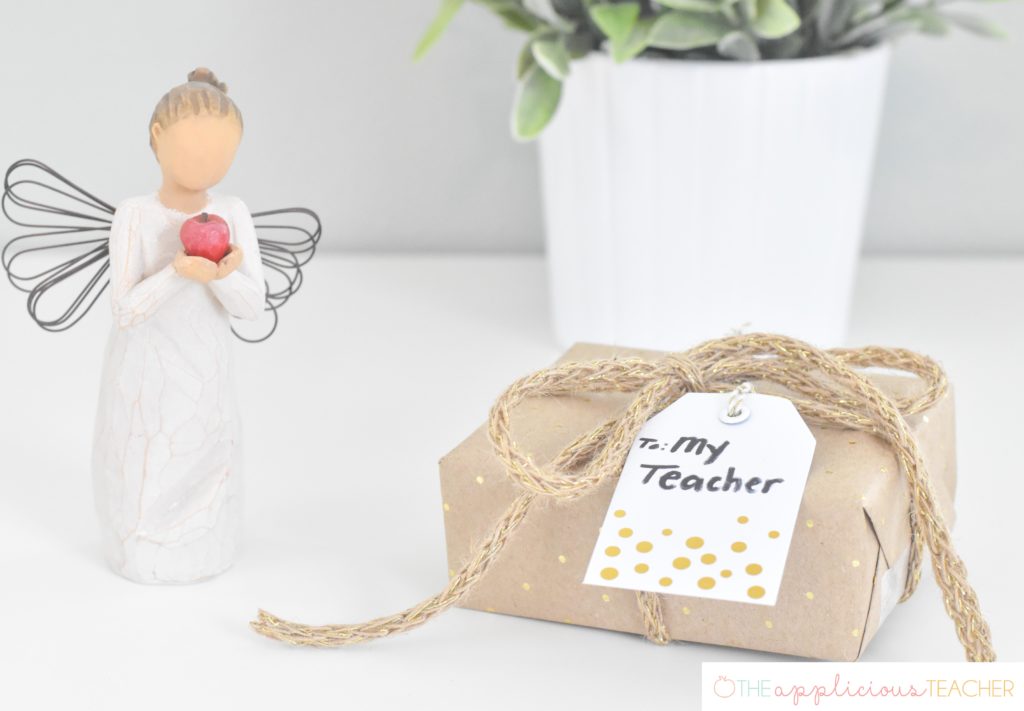 To make them even more personal, send them with a treat. For example, one year I received Christmas cookies on a beautiful Christmas plate. Now, I love serving cookies on the plate in my own home around Christmas time!
Another idea is a nice cheese board with an assortment of different cheeses and crackers. They'll love pulling that out with a favorite wine after a hard day's work.
Or how about a cute cookie jar filled with fresh baked cookies! She could keep that in her classroom to store treats for her students as well!


Best Teacher Gift Ideas
So these are just ten of my favorite teacher gifts I've received in the past. I hope they serve you up some inspiration. Just remember, just be thoughtful! The gift doesn't need to be expensive or outlandish! If your child's teacher loves a certain brand of clothing or food, those make great gifts too! One year, I received a jewelry holder and big dangle earrings as an end of the year gift! If you know me, you know I love a big statement earring! It was a great gift! Hopefully, these ideas help guide you as you work to say thank you to your child's teacher this school year!
Sign up to snag these!
Receive all these classroom management tools right to your inbox!