'Tis the season!! It is so crazy that the holiday season is fast approaching. (only 60 more days!) Yet somehow, at the same time, it feels like it's been 10 years since March… anyone else feeling like that?? Well, I know what will make everything better…Let's talk festive holiday bulletin boards!!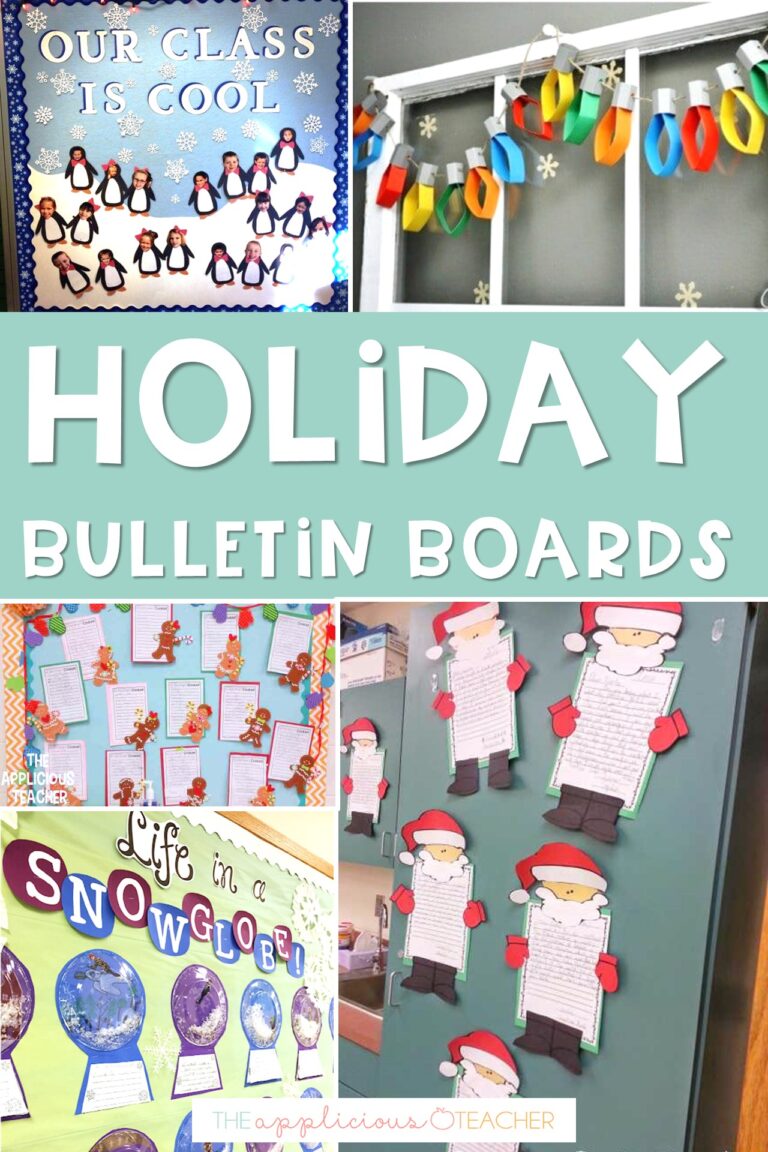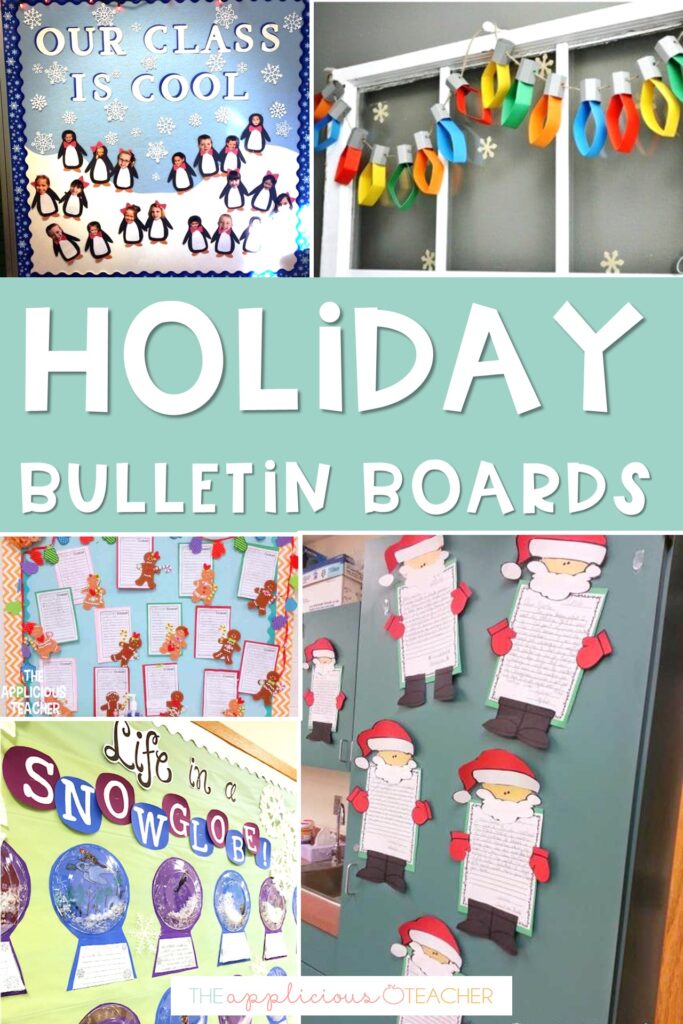 Seriously, though, cute and easy bulletin boards make everything better. Today, I'm sharing 10 holiday bulletin boards to deck the classroom walls… (get it?)…
10 Holiday Bulletin Boards for Your Classroom:
1. We are Cool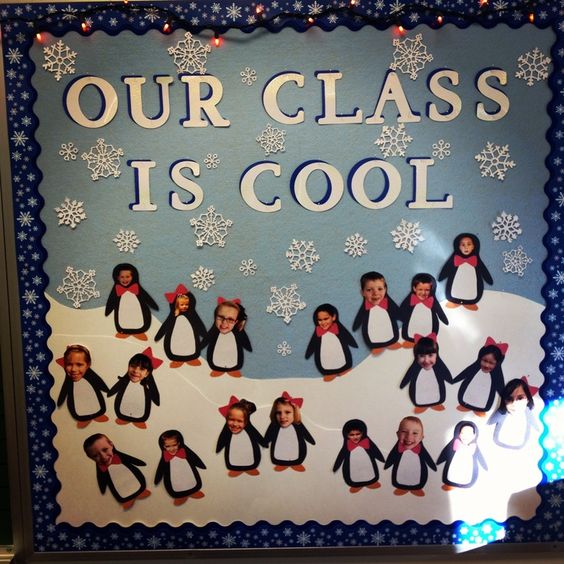 How stinking cute is this winter-themed bulletin board?! This is a great board for those of you who actually experience some sort of winter (unlike here in sunny Florida!!). Plus, it's not really holiday related specifically, which is really great since your students might celebrate several different holidays around this time of year. I just love that it includes your students beautiful faces too!
2. What Brings You Joy…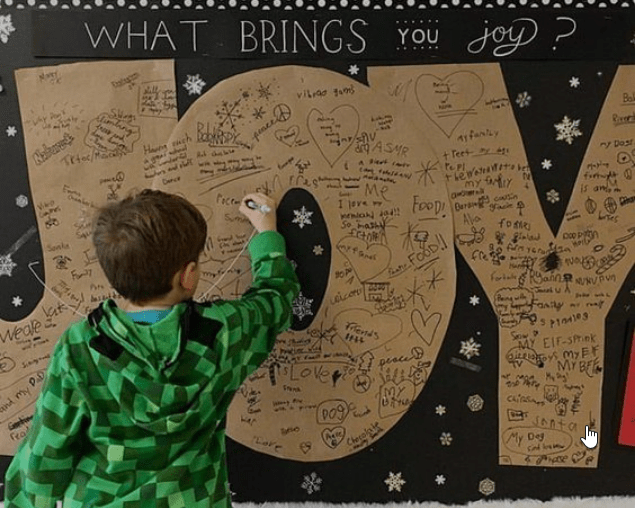 This one from TeacherVision will give your students a chance to participate hands on, which I LOVE! By getting them involved in writing what brings them joy, you'll foster a spirit of positivity and gratitude in their hearts, learn a lot about them, and make them feel appreciated and included all at once. It's like bulletin board perfection!
3. Christmas Lights Garland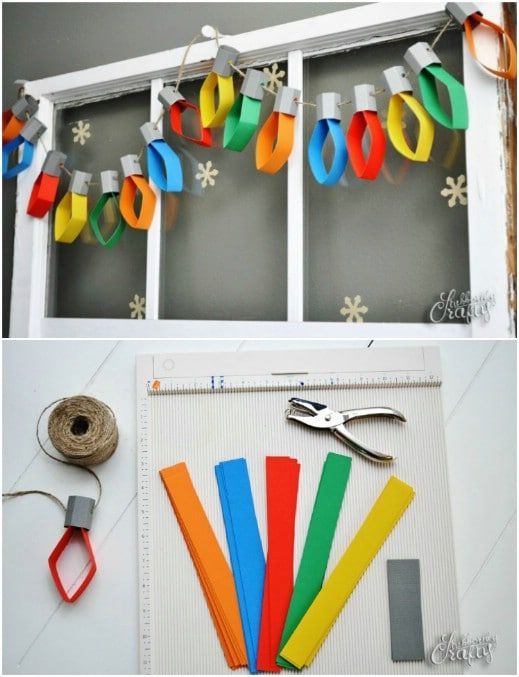 Time to whip out that construction paper for this crafty chain of Christmas Lights and create the perfect bulletin board accent! It's an easy DIY… just choose a few bold colors, cut out strips, string them, and… let there be "light!" Check it out here, and find so many more fun and easy DIY ideas while you're at it.
Bonus: Store it carefully so you'll be able to use it every year!
4. Gingerbread Man Display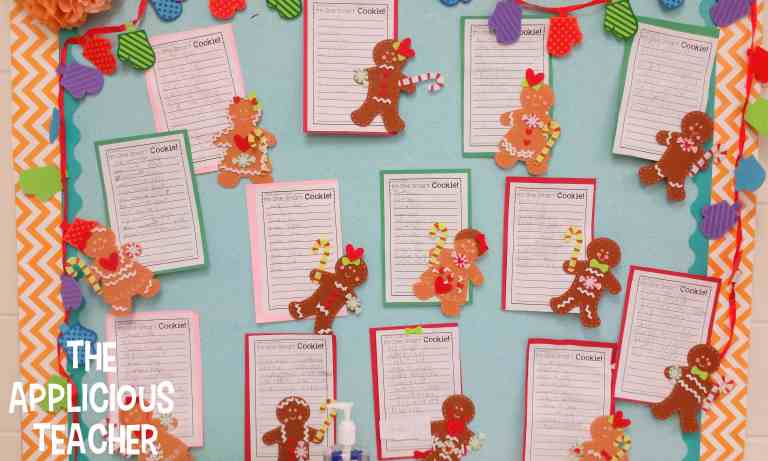 I did this one with my class a few years back! Use a gingerbread thematic unit to create a super cute holiday inspired bulletin board that showcases your students' writing and art! This one is so great because it comes together from teaching them about strong word choice and gets them in on the bulletin board action, creating a sense of accomplishment and ownership. Check out the whole unit and activities we did, plus the bulletin board here!
5. Snow Window Paint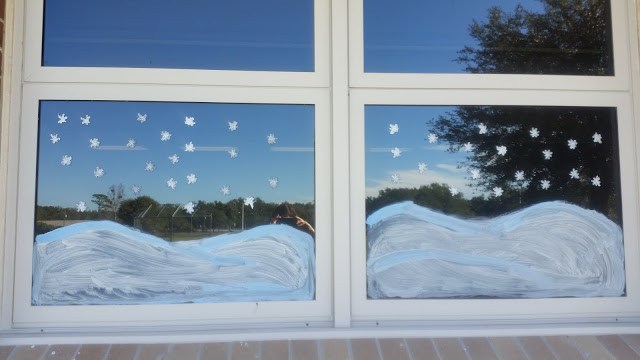 Don't have any bulletin board space to use? Try painting some windows in your classroom with tempera paint to create a perfect snow ambiance and event student work backdrop! This is especially cool (no pun intended….) if you're in a warmer climate, like Florida like me! Plan a "snow day" in class, like I did here, and have fun with some Snowflake Bentley Close Reading Activities, and you can make a whole lesson and experience out of it with your students!
6. Santa Writing Activity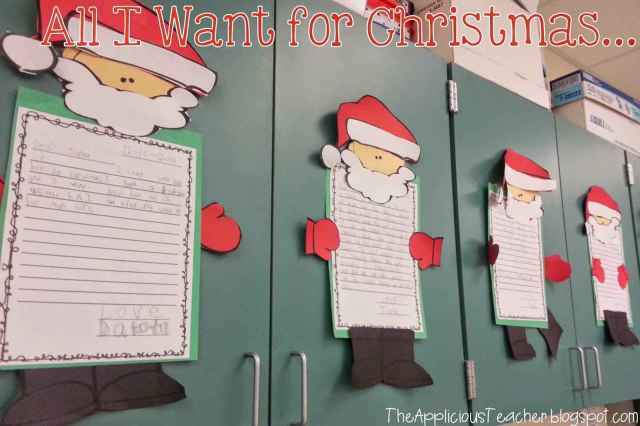 Here's another really fun one I've done with my kiddos! This persuasive writing Santa craftivity is sure to bring a little Christmas cheer to any bulletin board or even blank space in your classroom. And again, bonus points for getting your students involved in creating a holiday-themed bulletin board!
7. Paint Chip Candy Cane Garland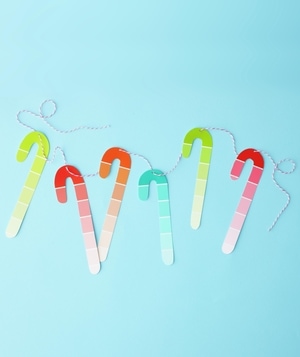 Okay, I seriously love this idea to bring festive cheer to any bulletin board space or to frame your classroom door, window, or writing board! It's so easy and colorful. Just grab some paint chips, trace, and cut out the candy cane shapes. Then, string them together using twine and voila! Perhaps you could even write each student's name on their very own candy cane to really personalize it to your class.
8. Our Class is Snow Cool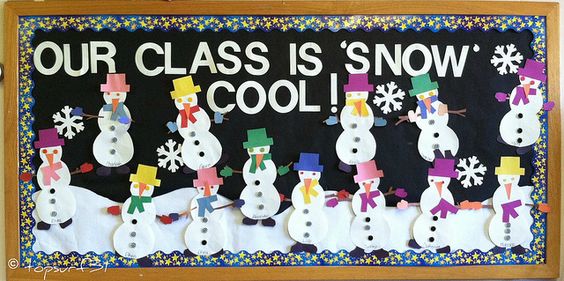 This adorable one is sure to be a hit! You'll need to do a little prep work to cut out some snowman parts and clothes from construction paper, but the result will be worth it!! Each kid can make their own snowman to hang on the bulletin board. You guys… it will be SNOW COOL!! (Ha!)
9. Reindeer Bulletin Board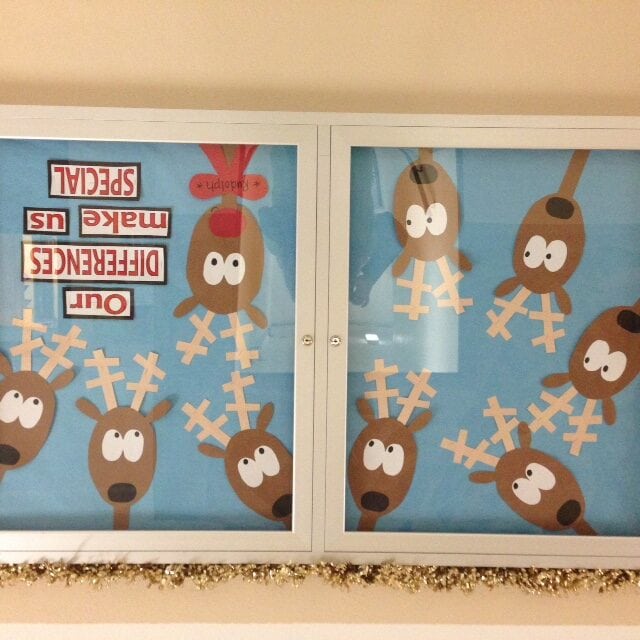 There's no better way to help your students celebrate the holiday season than to help them remember an important lesson on celebrating differences and inclusion with this bulletin board! So fun… especially when your students are found trying to read it upside down… lots of holiday joy, for sure! You could even pair it with my Olive, the Other Reindeer Close Reading Unit and turn Rudolph into Olive instead. Now, that's an awesome idea!
10. Life in a Snowglobe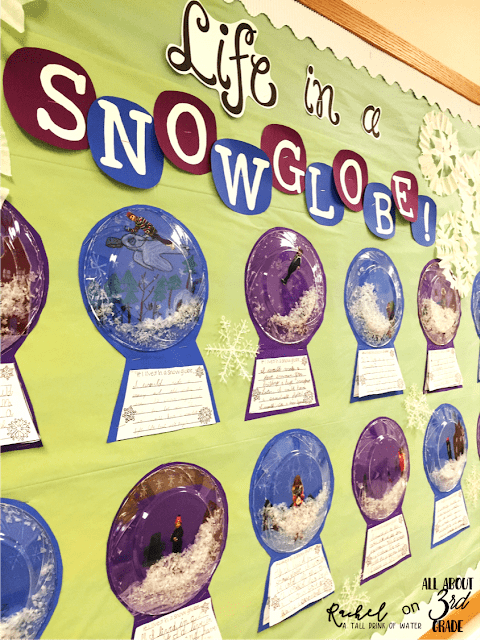 What a cute display!! You'll need construction paper, fake snow, and some clear paper plates for this fun writing activity and winter bulletin board from All About 3rd Grade! Your students will have so much fun imagining what they'd do if they lived in a snow globe and seeing themselves come alive inside of their very own piece of art!
More Bulletin Board and Holiday Inspiration…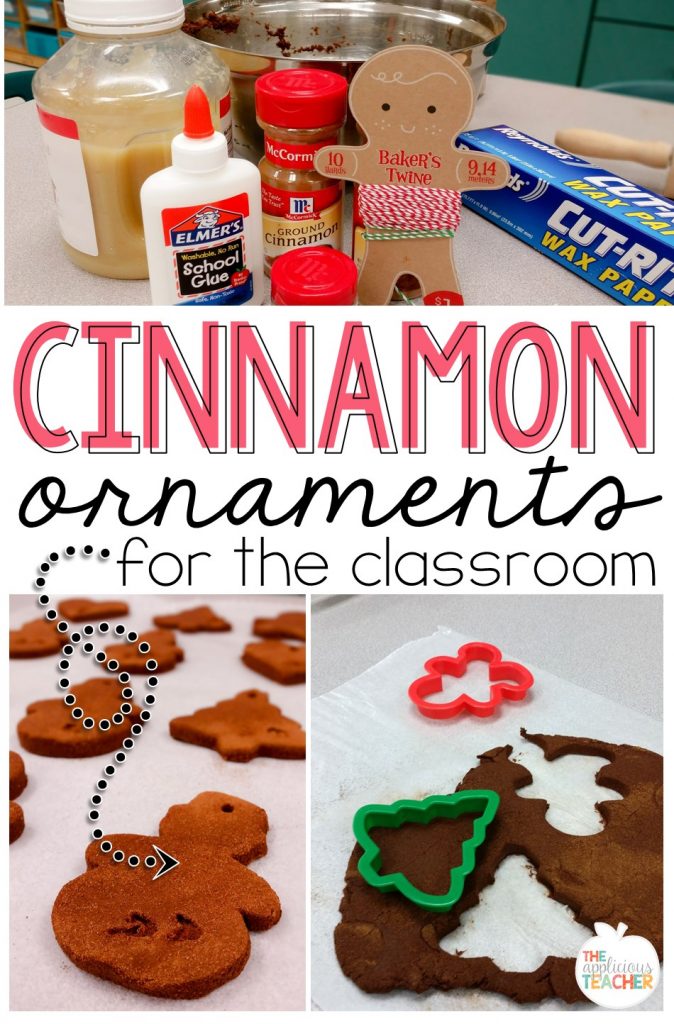 Need even more holiday inspired activities and ideas for your classroom? Check out these other posts perfect for the winter season!
What are some of your favorite ideas to incorporate the holidays and winter into your classroom decor? Comment below!
Sign up to snag these!
Receive all these classroom management tools right to your inbox!