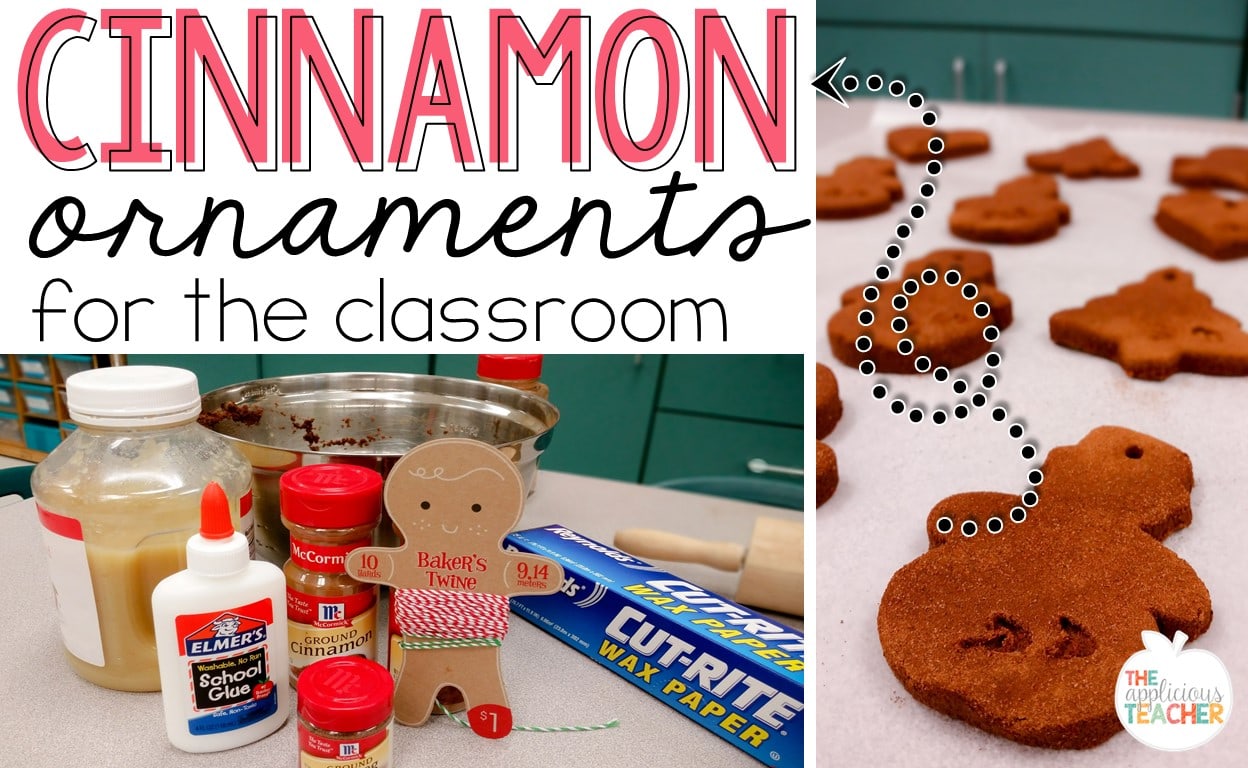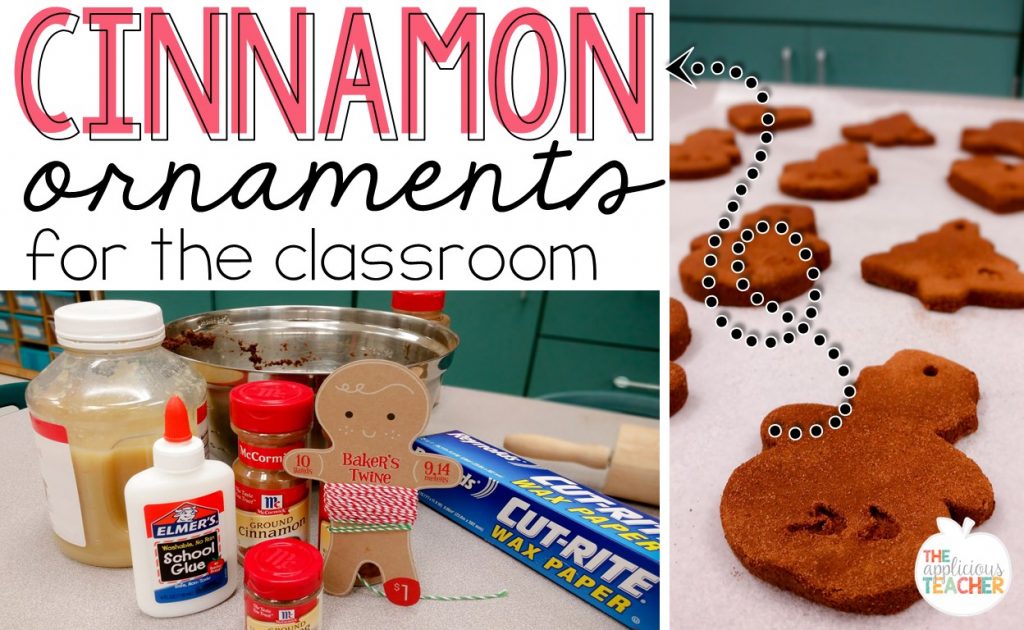 One of my favorite projects to do with my class around the holidays is to make cinnamon ornaments. They are easy to do and the recipe I follow require no baking, so they are perfect for the classroom. The process from start to finish (including drying time) will take about a week, so plan accordingly. The result is always delicious smelling ornaments that have a cinnamon fragrance year after year. Here's a peek at how we made Cinnamon ornaments this year!
Cinnamon Ornament Supplies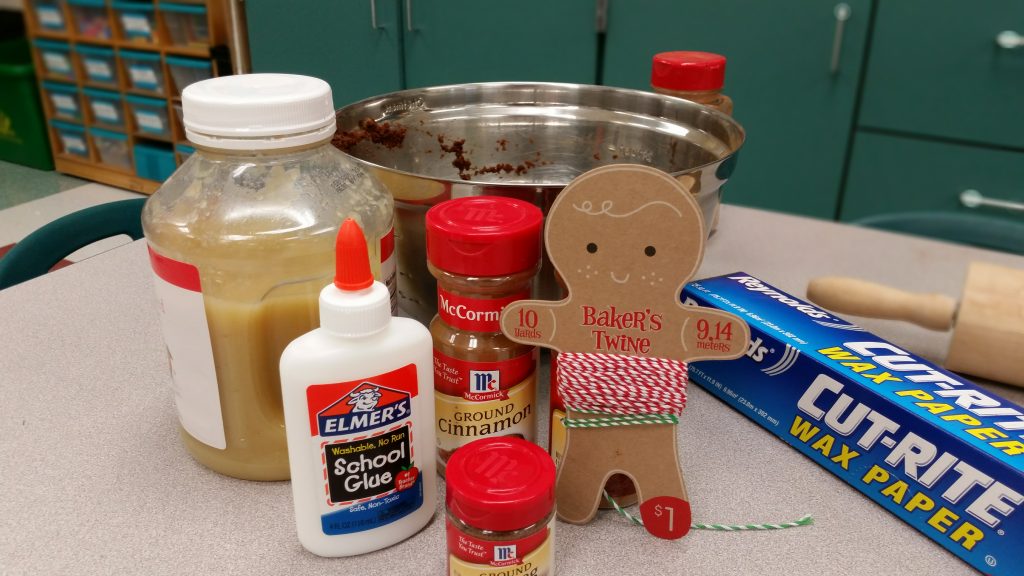 So making these delicious smelling ornaments takes only a few supplies. Most years I have parents send in cinnamon. Any extra I keep in the back of my cabinet for the next year. The recipe I follow uses a full cup, so you never want to run out of the stuff and because you're not eating the ornaments, it stays pretty well from year to year. To make these in the classroom you'll need the following supplies:
applesauce
white glue
rolling pin
cinnamon and any other spices you prefer to add- the more, the better!
wax paper
string
straw
large mixing bowl
Holiday cookie cutters
Making the Cinnamon Dough
To start, mix the applesauce, cinnamon (and any other spices you like) , and white glue in the large mixing bowl. I like to start with large wooden spoon, then switch to my hands until a soft ball forms in the bowl. If the dough is too sticky, add more cinnamon. If it is too dry (and cracking) then add more applesauce.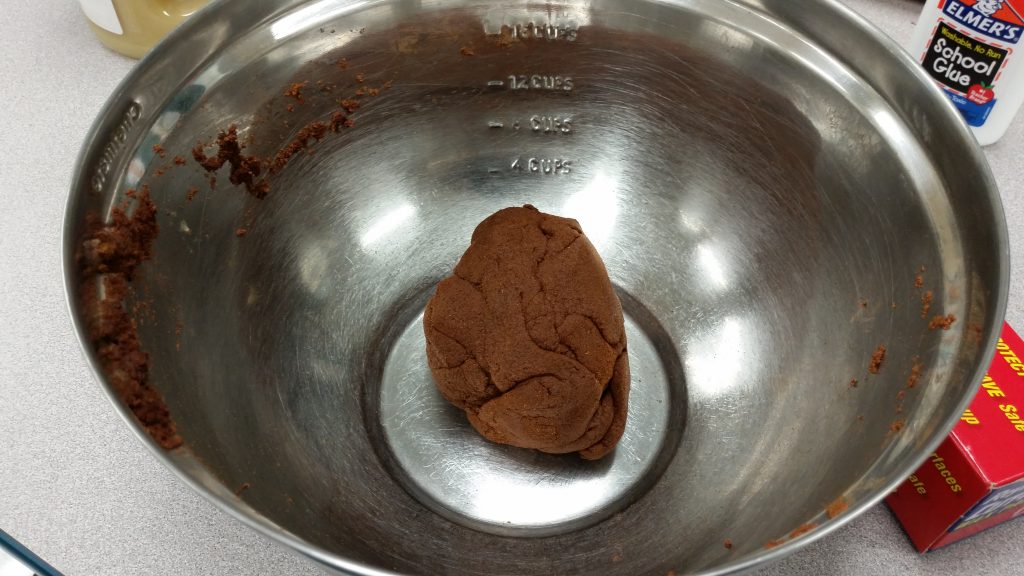 Then, lay out a few sheets of wax paper. I usually do one for rolling the dough and two for the ornaments once we've shaped them. I've found that using wax paper keeps the dark colored dough from staining the table and leaving sometimes hard to clean residue off the tables. Sprinkle the wax paper with cinnamon as well as coat the rolling pin. I've found this helps k
eep the dough from sticking too much.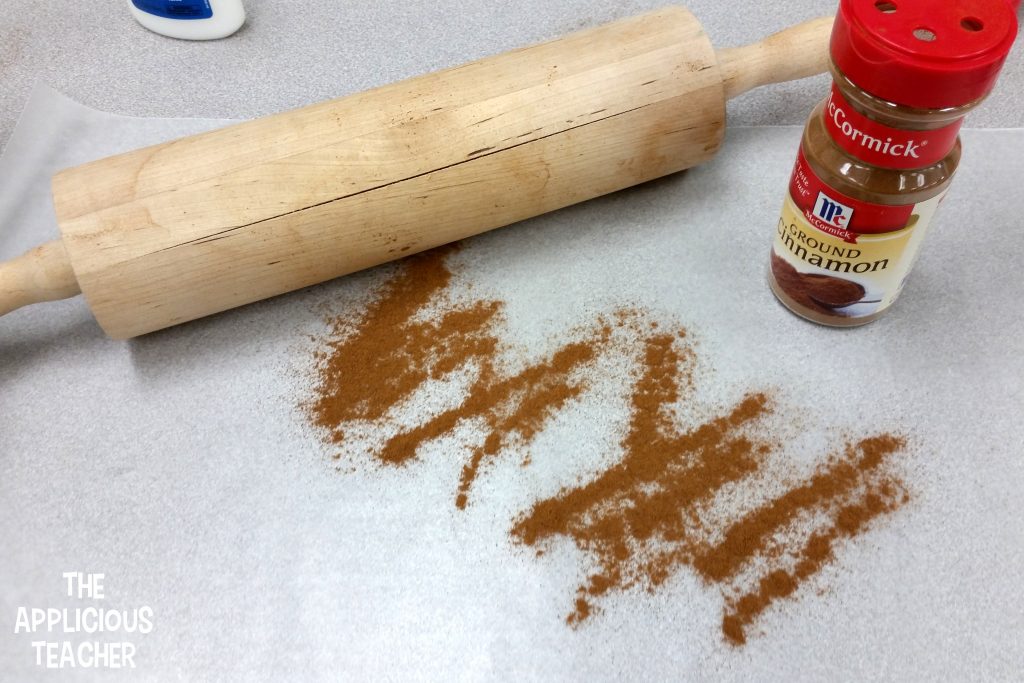 Roll the dough out to about a quarter inch thick. Be careful not to make them too thin or they'll crack. But, on the flip side if they are too thick they'll take a very long to dry. I've found about a quarter inch to be the cinnamon ornament sweet spot! For shapes, I like to bring in a container of holiday cookie cutters. You can also just use standard shape cookie cutters. I find that they students LOVE using the gingerbread boy and girl during our gingerbread unit. You can find some similar ones here on Amazon (affiliate link).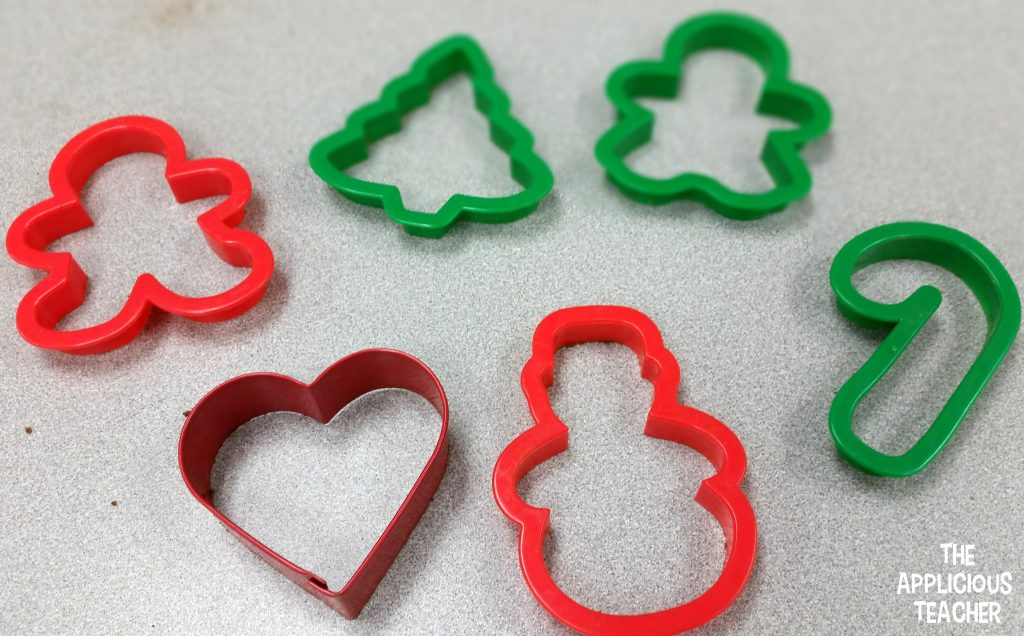 Shaping the Cinnamon Dough
Once the dough is rolled flat, simply press the cookie cutter into the dough. The kids LOVE being able to press out their own shaped ornament. I find that a little shake will make it easier to lift the ornament out. You can cut several ornaments from the dough before having roll out more dough.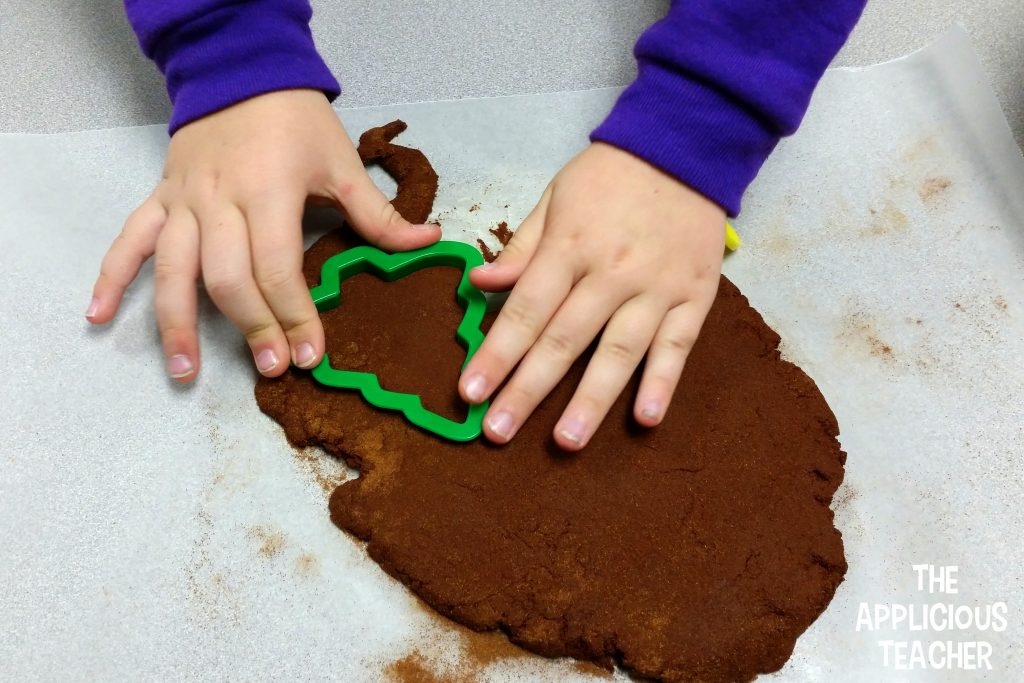 Oh! and a little teacher tip! Use an opened paperclip to etch the initials into the student's ornament right after it's been pressed. You'll be thankful later when you have 10 gingerbread boys!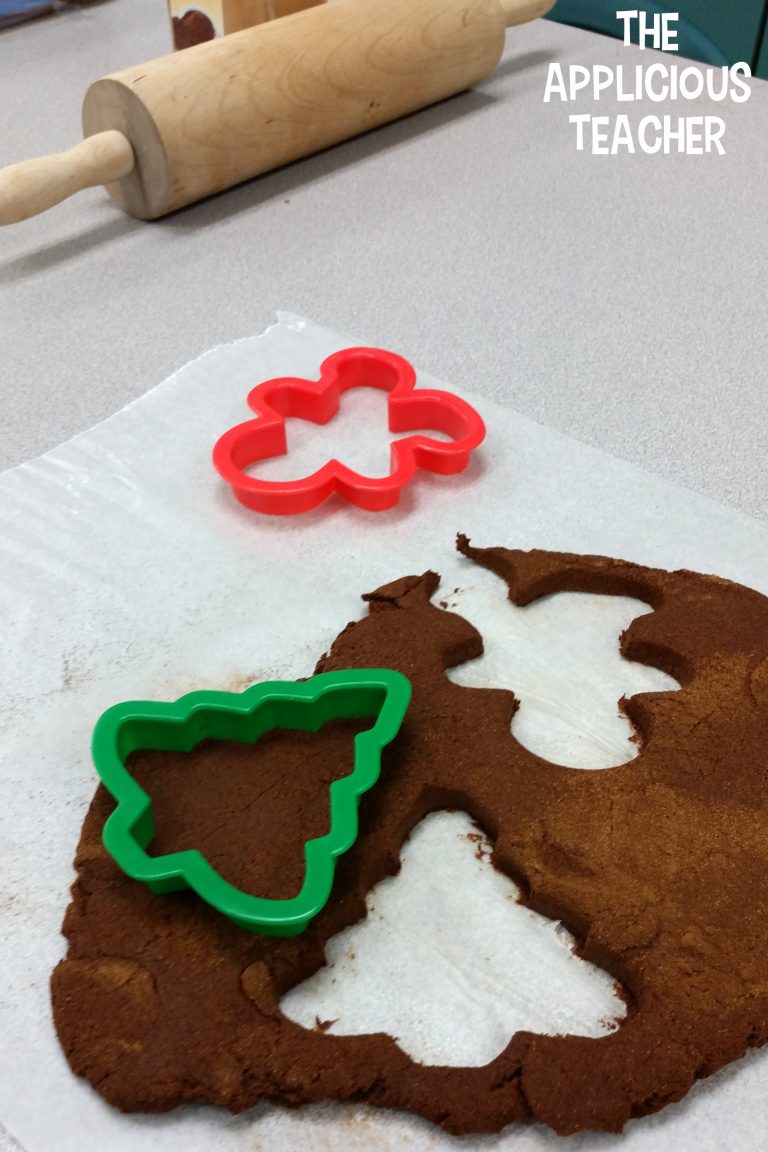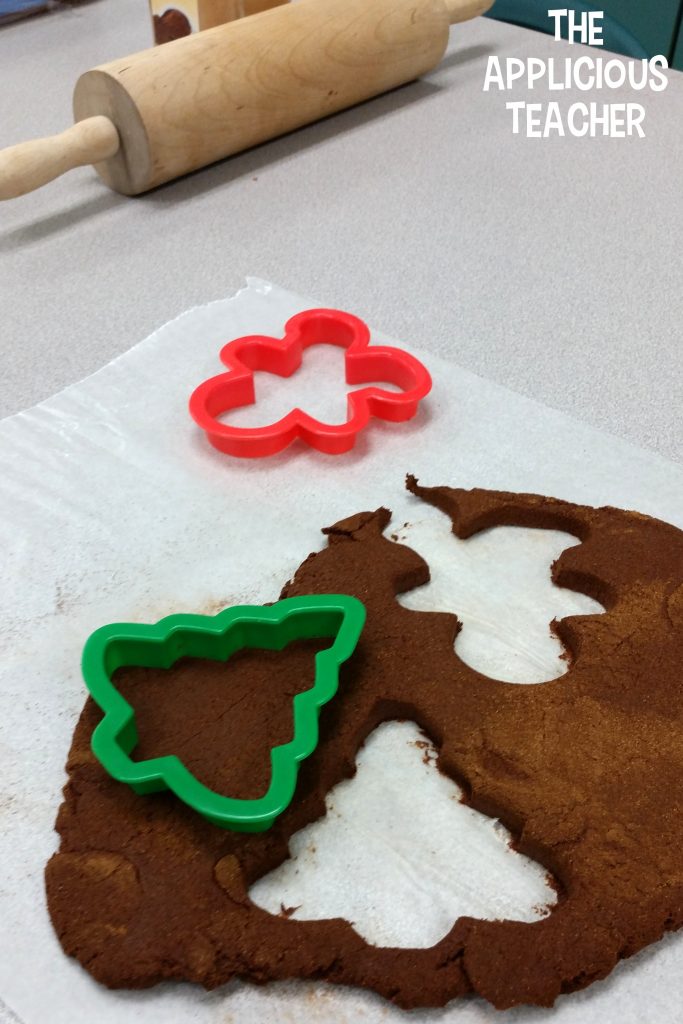 Once you've pressed out all the ornaments, use a small straw to create a hole for your string. Be sure to do this while they're still wet! Let the ornaments dry for 2-3 days in your classroom (in a spot away from little fingers) You'll need to turn them 1-2 times a day to allow for even drying. If the edges start to crack, smooth them with some water.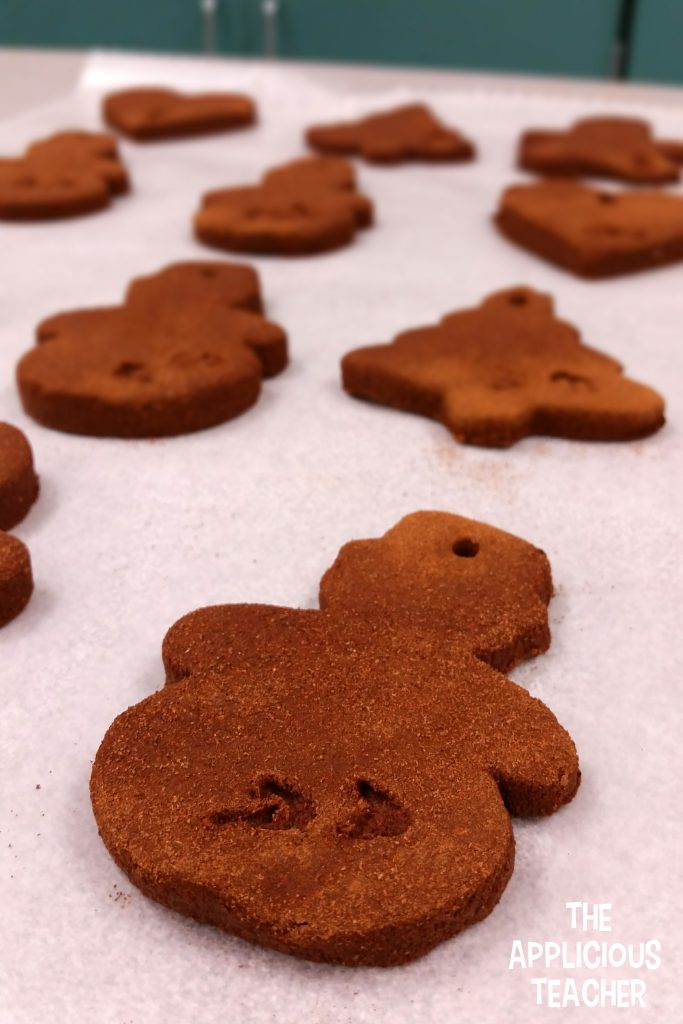 Finished Ornaments
After 2-3 days, the ornaments should be completely dry. You can send them home just like that, or you can have the students decorate their ornaments with puffy paint so they look like actual gingerbread cookies. The kids LOVE using the paint to add little details like buttons. Word of caution: a little goes a LONG way! Too much paint and the ornaments will take FOREVER to dry!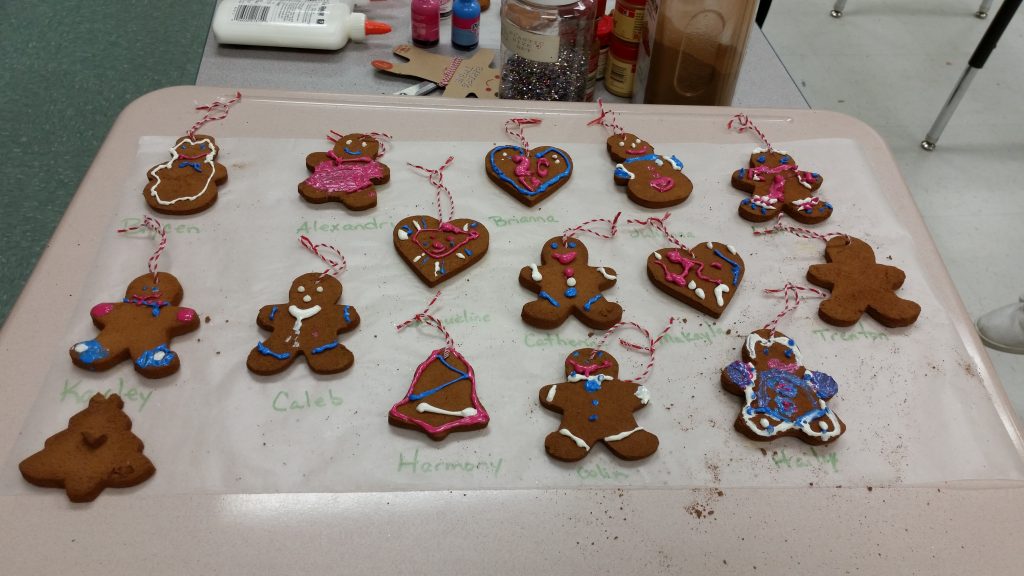 Here's the recipe and directions! You can grab it as part of my Gingerbread Thematic Unit!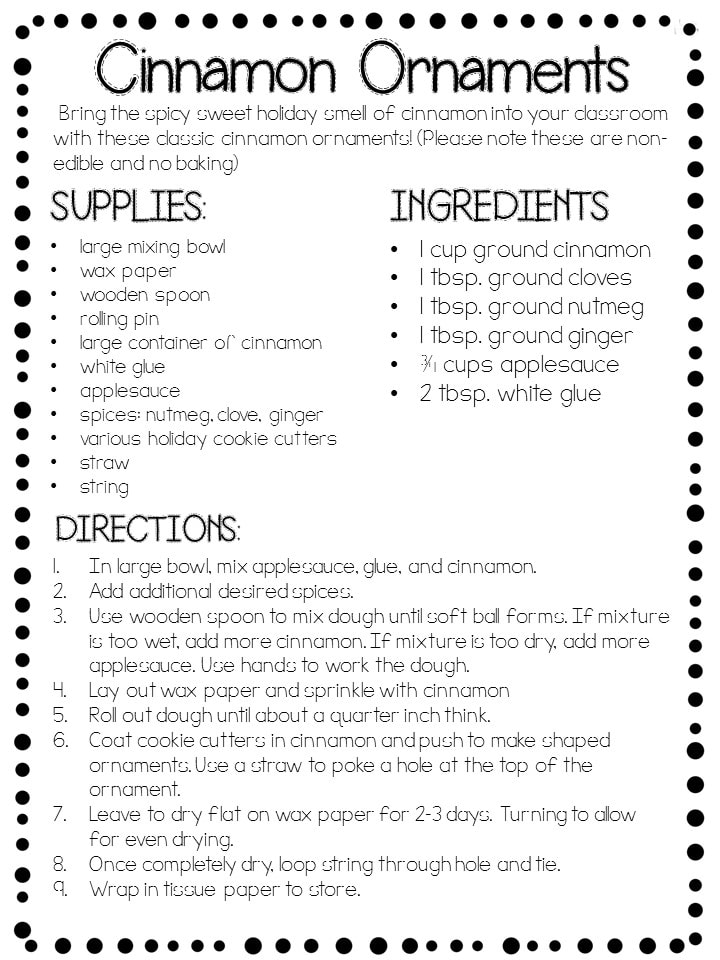 Happy making!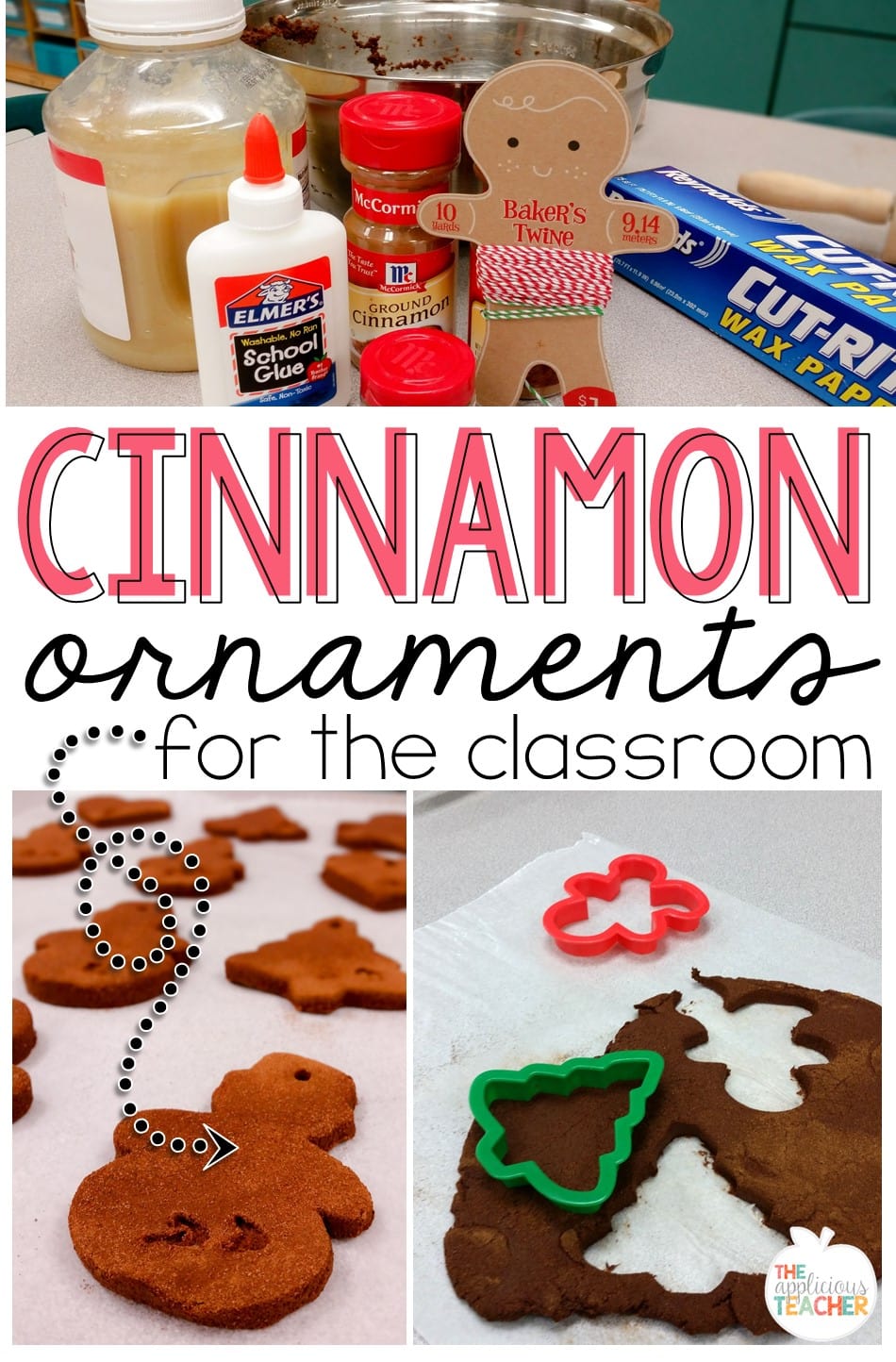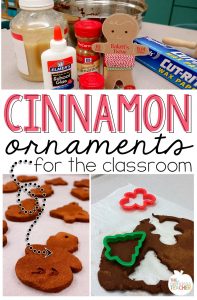 Sign up to snag these!
Receive all these classroom management tools right to your inbox!