Please note, this post is sponsored by Office Depot, but all opinions and ideas expressed are my own.
Valentine's Day is just around the corner! If you're looking for a fun and easy Valentine's Day classroom craft to complete with your kiddos this upcoming week, I've got you covered! Today, I'm partnering with Office Depot/OfficeMax to share a little V-day gem! This hidden heart bookmark is sure to be treasured by your students for the rest of the year!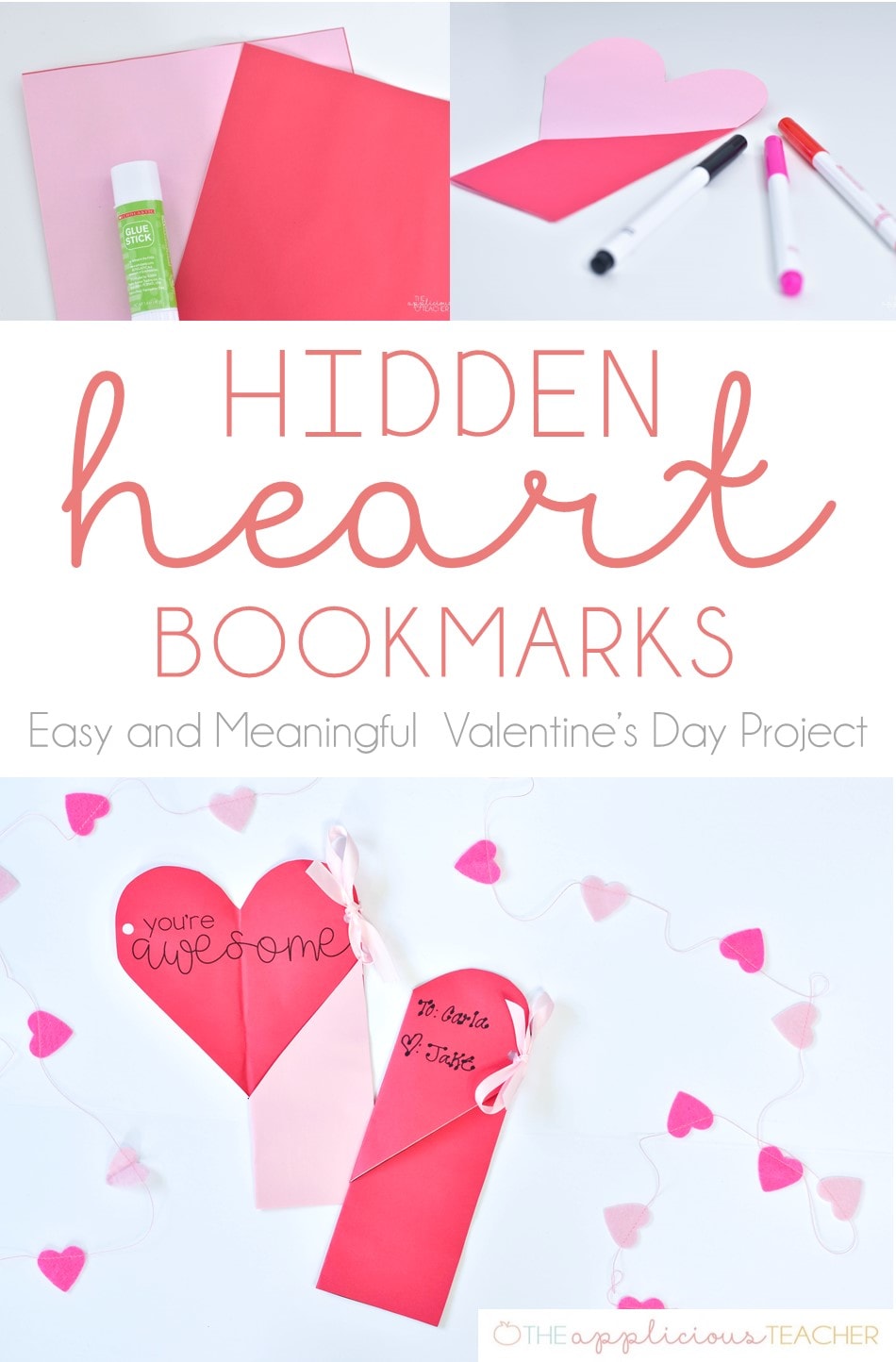 Supplies
All the supplies you need for this fun craft can easily be found online or at your local Office Depot or OfficeMax!
What You'll Need:
Colored printer paper- I used pink and red, but any color of printer paper will work!
Glue sticks- I'm a big fan of this one!
Markers- these worked great for our project!
Scissors- these are perfect for smaller hands
Hole punch
String or thin ribbon
Hidden heart template
Also, right now Office Depot is running a Teacher Special Savings event! Earn 20% back in rewards when you make a supply purchase at Office Depot or OfficeMax stores using this coupon along with your teacher ID. You do need to be a part of their Office Depot® or OfficeMax® Rewards program (but signing up is SUPER EASY!) and you'll love the rewards that you earn on all your teaching supply purchases. I like to think of it as investing in my future classroom supplies. Better hurry though! This promotion ends February 28th! Learn more about the rewards program here!
To make this project, I used a template you can download for free at the end of this post! This can easily be printed on colored paper or printed out on tag-board and used as a tracer.
Step 1: Creating Double-Sided Paper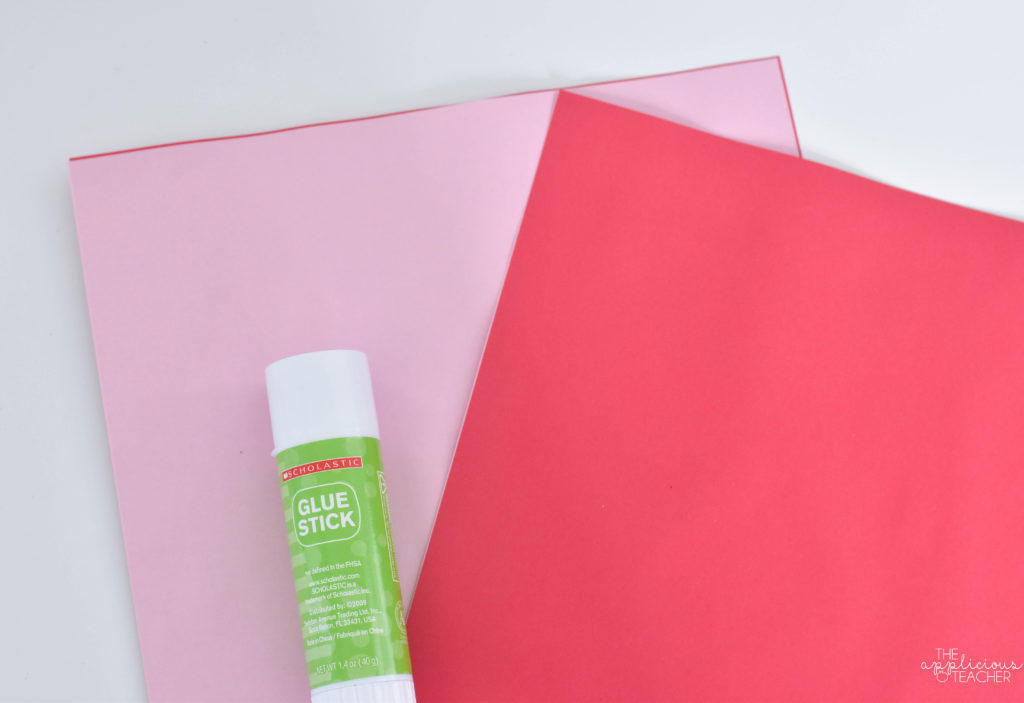 One of my favorite parts of this easy Valentine's Day craft is the sweet surprise revealed when you open up the hidden heart, especially since it's a different color. Double-sided paper is hard to find, but can easily be recreated using two different colors of printer paper.
To create, simply have your students cover one side of a sheet of paper with glue. White glue sticks work best! Then, students align up the corners and press the second sheet to the first. Allow a few minutes to dry before moving on to the next step.
Step 2: Cutting the Bookmarks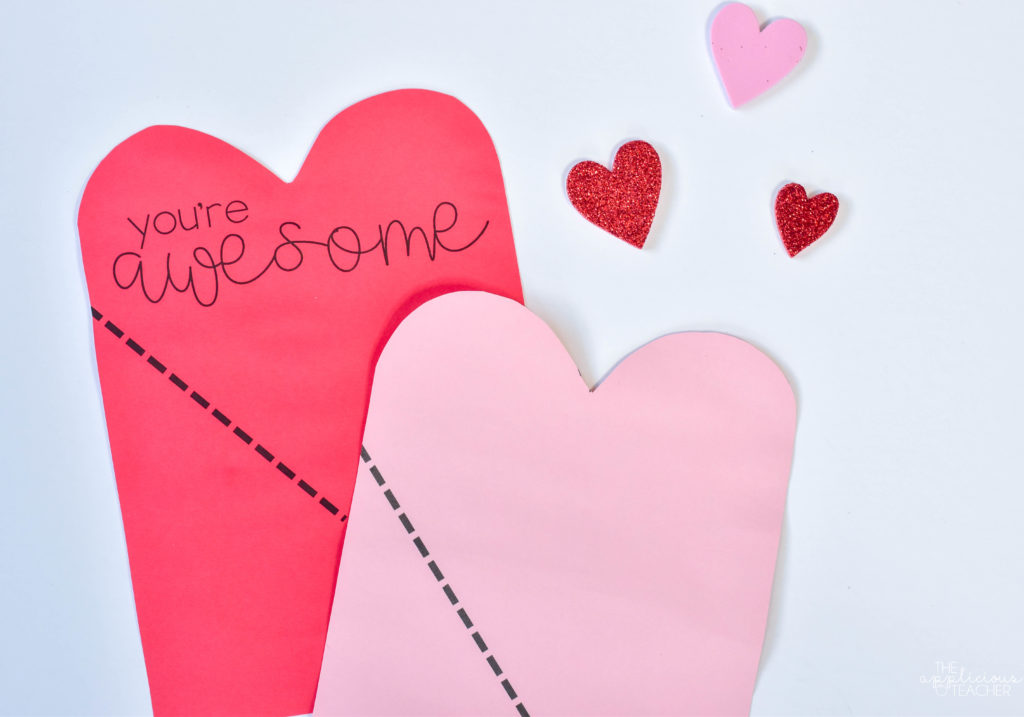 Next, have students cut out the bookmark shape. I found it was easiest to just print off some templates on different types of paper, then have students make the double-sided paper using a template sheet and a blank sheet.
If this doesn't work for you, create a tracer from the template. Then, students can add their own messages.
From there, have students trim out the bookmark shape. Once the outline is cut, your kiddos can carefully cut along the dotted line to the middle of the bookmark. This will later reveal the hidden heart!
Step 3: Gluing in Place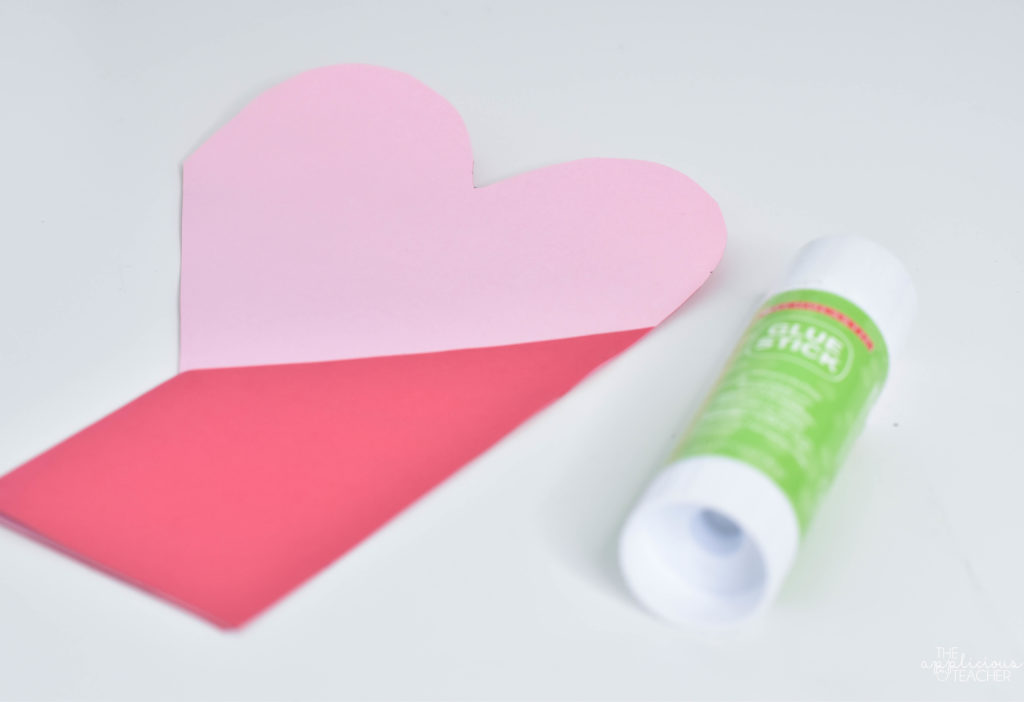 Once the book marks are cut, students will glue along the bottom part of the book mark, leaving the heart section open. You can even make a secret pocket to hold a pencil or small item if students only put glue on the outside rim of the trapezoid piece.
Step 4: Adding a Message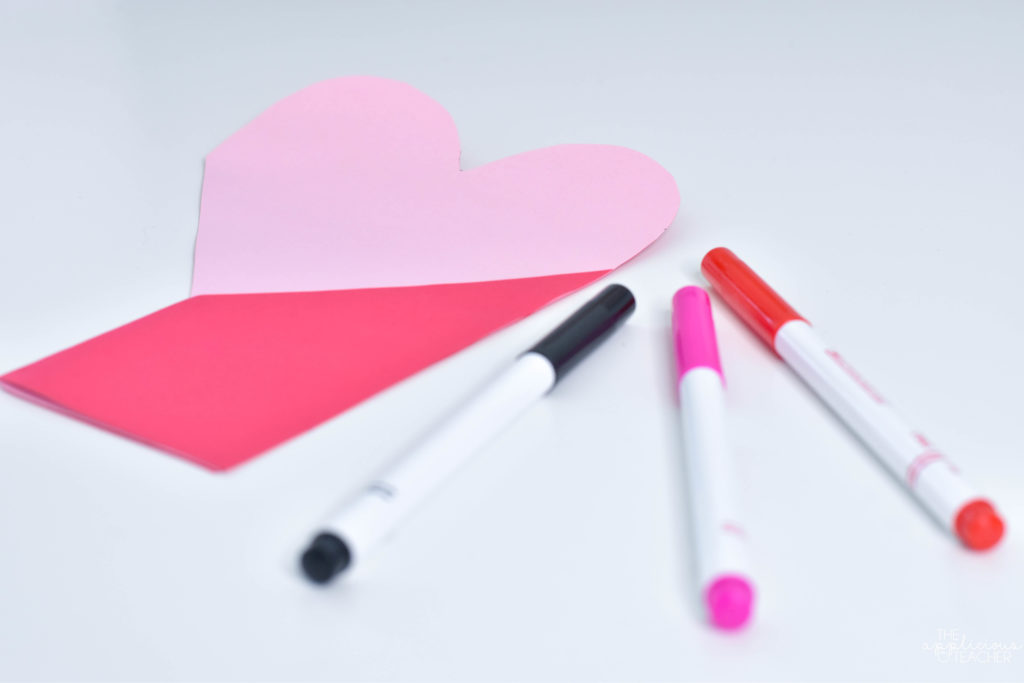 Now that the bookmarks are assembled, your students get to have fun decorating their special Valentine's Day classroom craft! On the inside of the heart students can add a special message to their friend. No time? Use one of the templates that opens to reveal a fun message!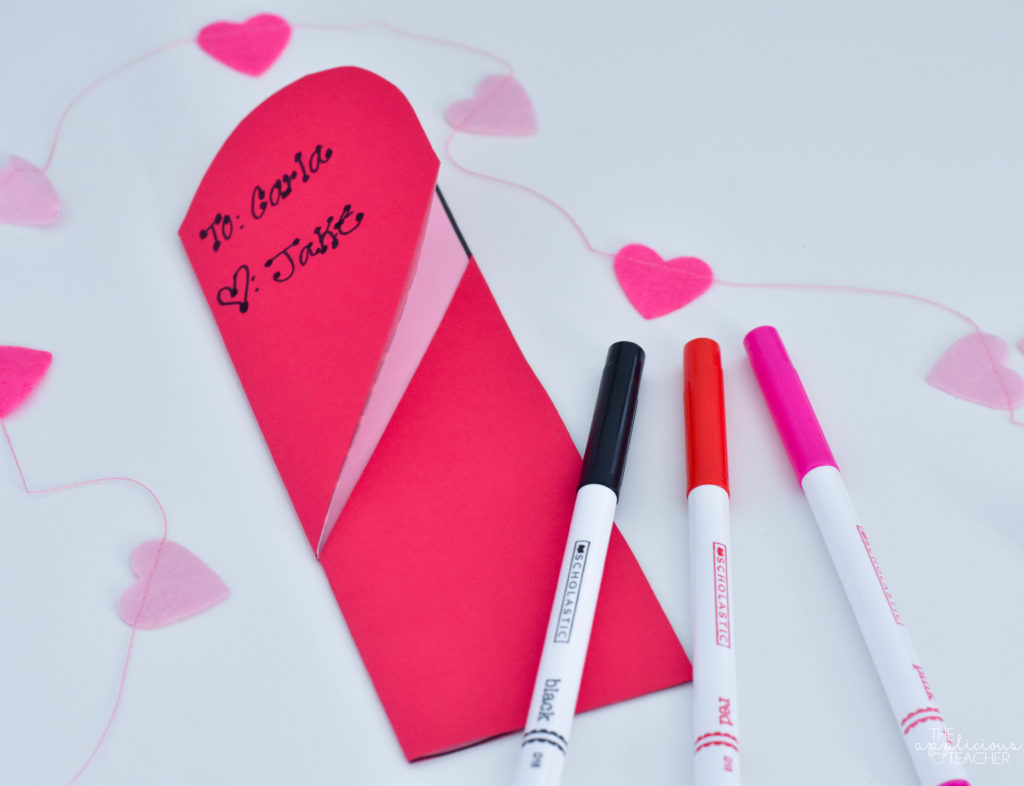 Don't forget to write who this special bookmark is for!
Step 5: Tying it Up with String (Or Ribbon!)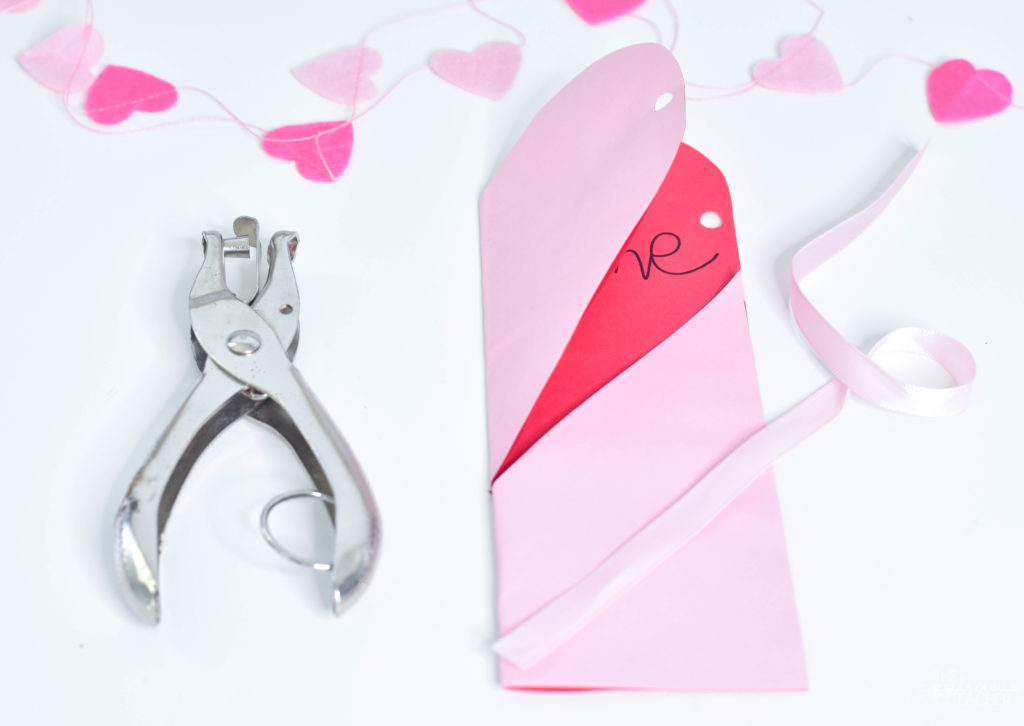 To keep the hidden heart message a secret, add some ribbon or string. Just hole punch the side and poke through a small amount of ribbon. This can then be tied in a bow. Who doesn't love untying a ribbon?
Valentine's Day Classroom Craft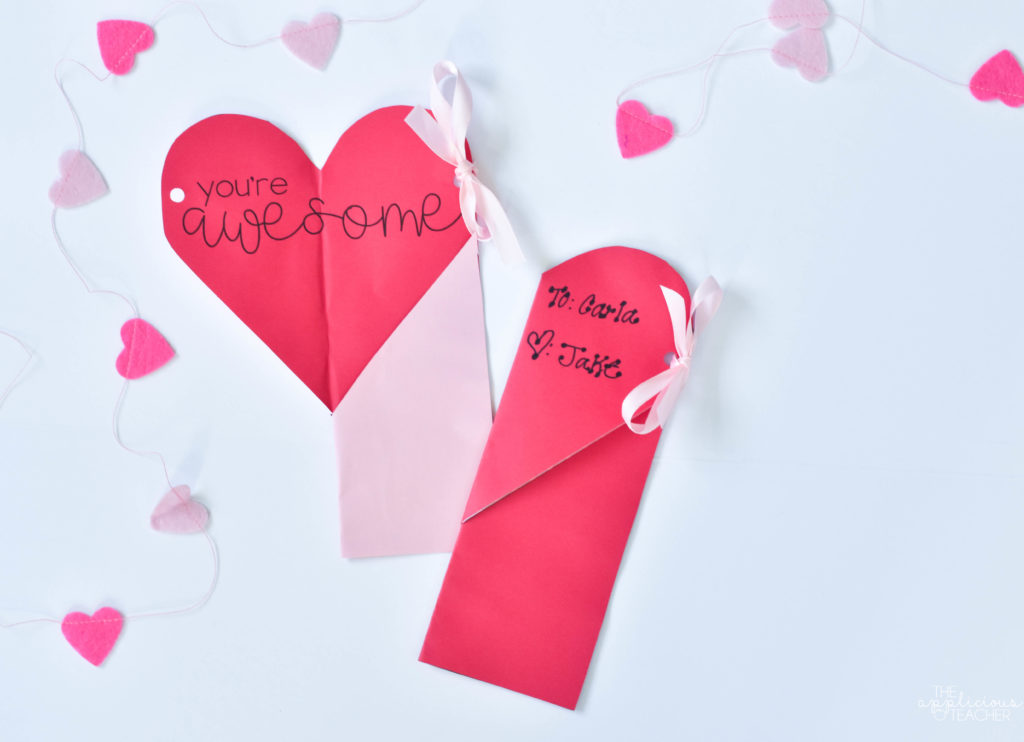 And Taah-DAH! The bookmarks are done! Perfect for gifting to a classmate or a special person at home! (And also the perfect accessory for a special teacher who loves books!)
Grab the Template for Yourself
Click here or the picture below to grab this template for yourself! Then, don't forget to snag the 20% back in rewards Office Depot OfficeMax coupon so you can earn those rewards from your supply purchase!
Need more ideas for Valentine's Day? Office Depot and OfficeMax have a great assortment of Valentine's Day gift ideas right here!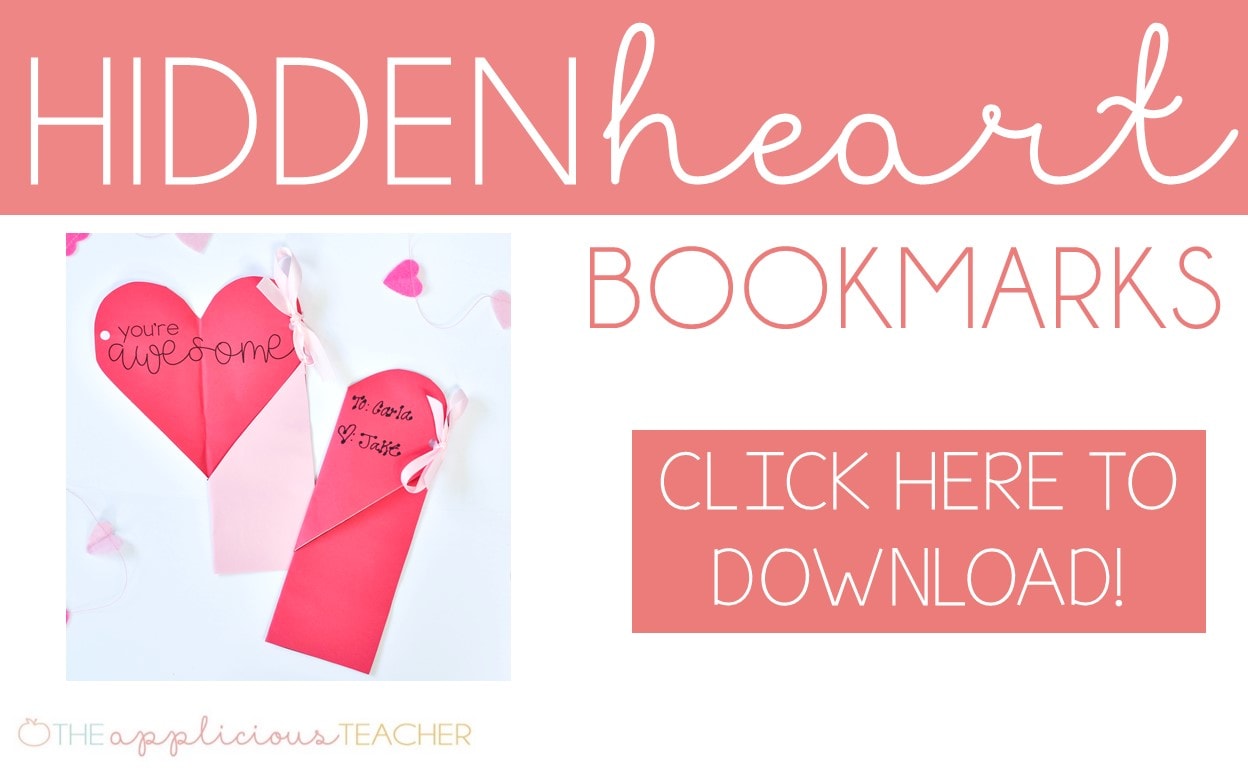 Sign up to snag these!
Receive all these classroom management tools right to your inbox!