So here's the deal with teaching writing: IT IS HARD! So challenging, in fact, for the first few years of my teaching career, I avoided writing instruction as much as possible. Kinda like… if I didn't teach it… then how could I mess it up? Teacher friends, what a mistake that was (for so many reasons)! But we live, we teach, and we know better for next time. So now, writing is one of my favorite subjects to teach (I know???!). But, it is still a challenge. Over the years, I've learned from making mistakes along the way, so today, I'm sharing seven of the most common writing instruction mistakes I see (and hear!) teachers make and some simple ways to fix them.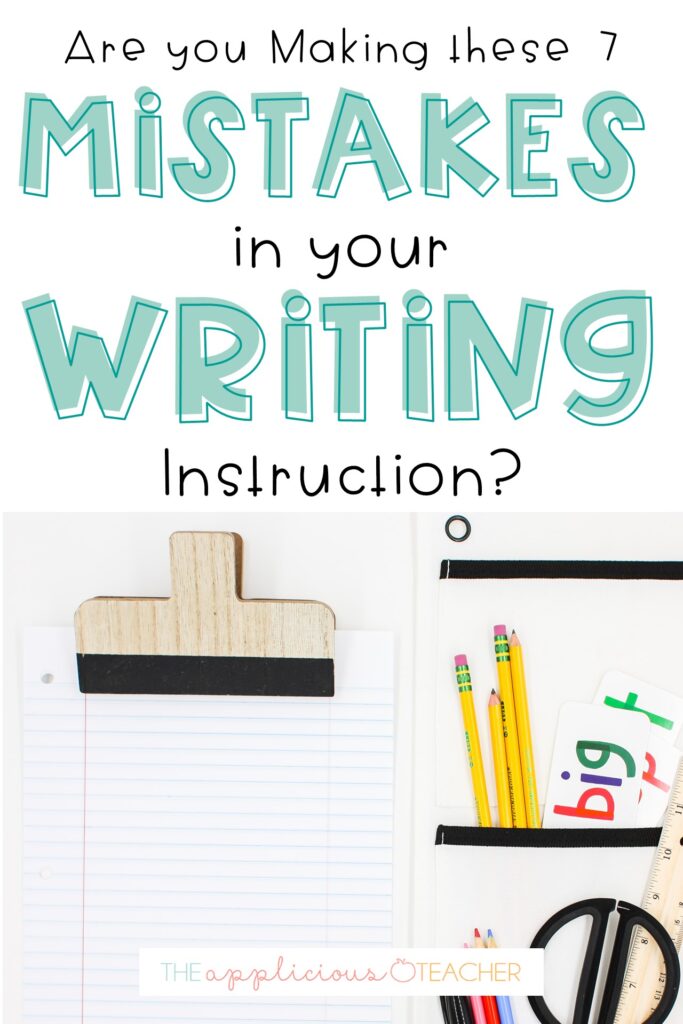 1. Formal Writing Too Soon
I see this one a lot, and that's why it's first. I know that your curriculum often has you jumping into formal writing right away, so sometimes it can't be helped.
But let me tell you, giving your students time to just write before any formal instruction on writing is given at the beginning of the year can do wonders for your students' writing performance in the future.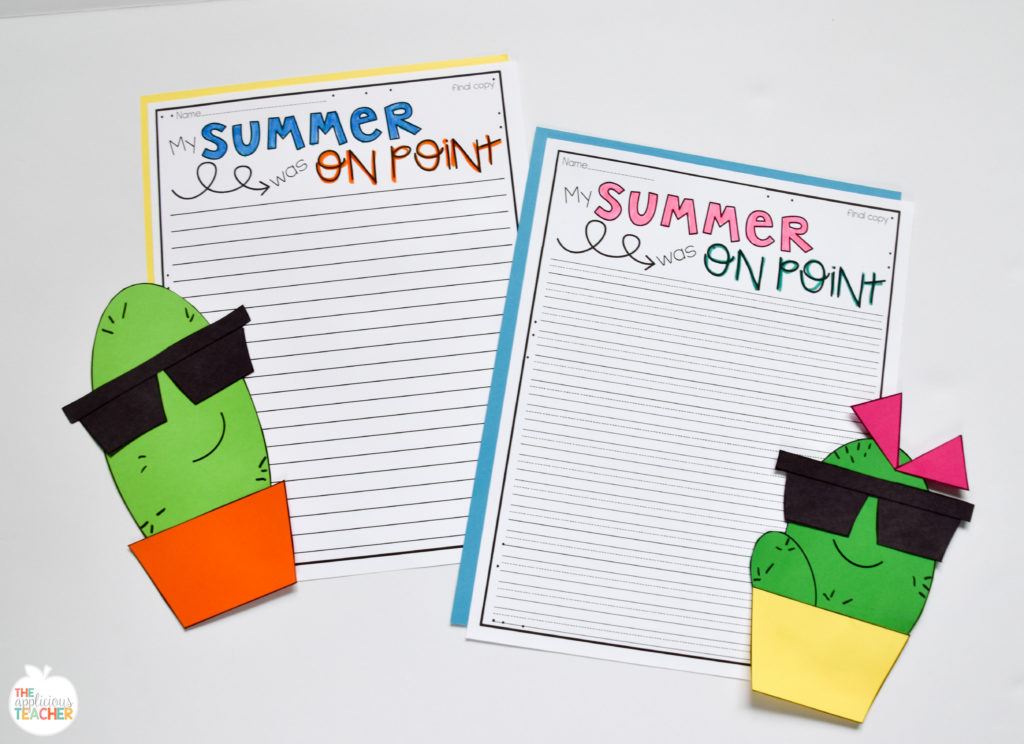 It's why I love having students write about themselves during the first week of school. (Check out this easy writing activity and craft that your students will love!) When you delay the grading, the structures, and the acronyms that come with formal writing instruction, you are setting a powerful but positive stage for the year.
You are establishing that you, the teacher, care about the student. You want to learn more about them, and writing is the way it can happen. Writing becomes a way to communicate the student's thoughts, ideas, and opinions, and less a task they have to complete because "the teacher said so."
How to fix it…
If you've made this mistake… it's ok! And honestly, it's so simple to fix! Just delay formal writing instruction (where you're grading, editing, or criticizing writing in any way) a few weeks at the beginning of the year. Instead, give your students time to get back into writing. Give them time to share about themselves first. Then, switch it after 2-3 weeks.
2. Not Making a Connection Between Students and the Writing Piece.
The next mistake that I see teachers make is expecting students to write powerful and persuasive writings on topics they have no connection with.
Writing is a form of communication. People want to communicate! (Think cave paintings!) But they want to write about things they care about. We care about things we're connected to. You want good meaningful writings? Then help your students find a connection!
How to fix it…
This connection piece starts from the beginning of the year and progresses as the year moves on. It's another reason why I prefer for students to write about their favorite topic (themselves!) during the first weeks of school. It builds the connection.
From there, it's much easier to transition to more challenging, less appealing topics. But, you still have to work to make a connection. This is where books come into play.
Reading and writing go hand in hand. Remember: Reading is the input, and writing is the output. When we use books to build connections, it's much easier to write.
For example, you are working on persuasive writing. You'd like your students to write persuasive pieces, but they're struggling. So, you grab the book, I Wanna Iguana, and use it as a mentor text for persuasive writing. After reading the book, you discuss how the author uses specific points in the text to persuade his parents to let him get an iguana as a pet.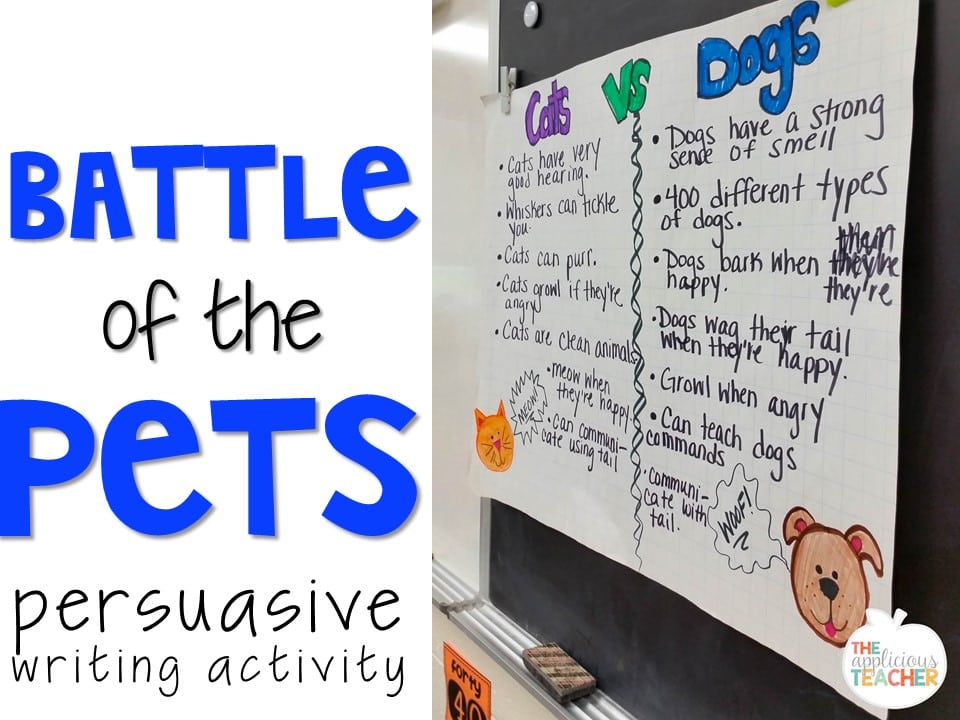 From there, you use the text as a starting point for a persuasive writing piece. Students choose an animal they'd like as a pet, then work to support their position with different points.
Suddenly, your students are engaged. They're excited to write! They want to find the best points to support their position. This didn't happen by accident. It happened because your students made a connection.
But, books aren't the only way students can make a connection. Here are a few other ways you can help students make connections to their writings.
Simple ways to help students make connections to what they are writing about:
books
video
research
everyday lives
events in the community
location
3. Not Modeling What We Want From a Writing Piece
You are excited about a writing project you've assigned your students. You know the topic is engaging, and you can't wait to read the amazing writing pieces that your students will produce. But, as you start reading, you realize that their writing pieces are just plain dull. They lack juicy adjectives or well-structured arguments. Now, you're no longer excited but disappointed that your students' work fell flat.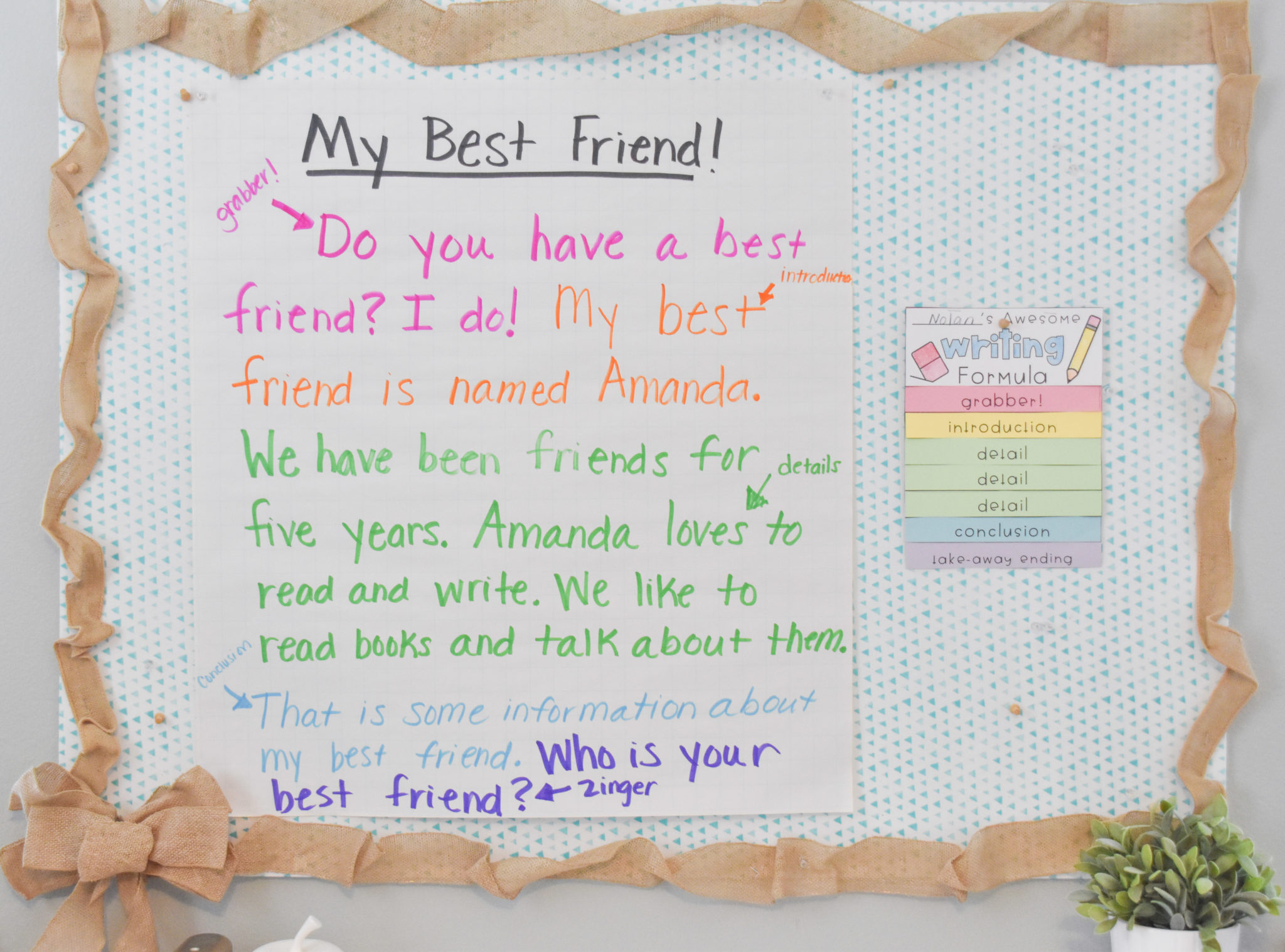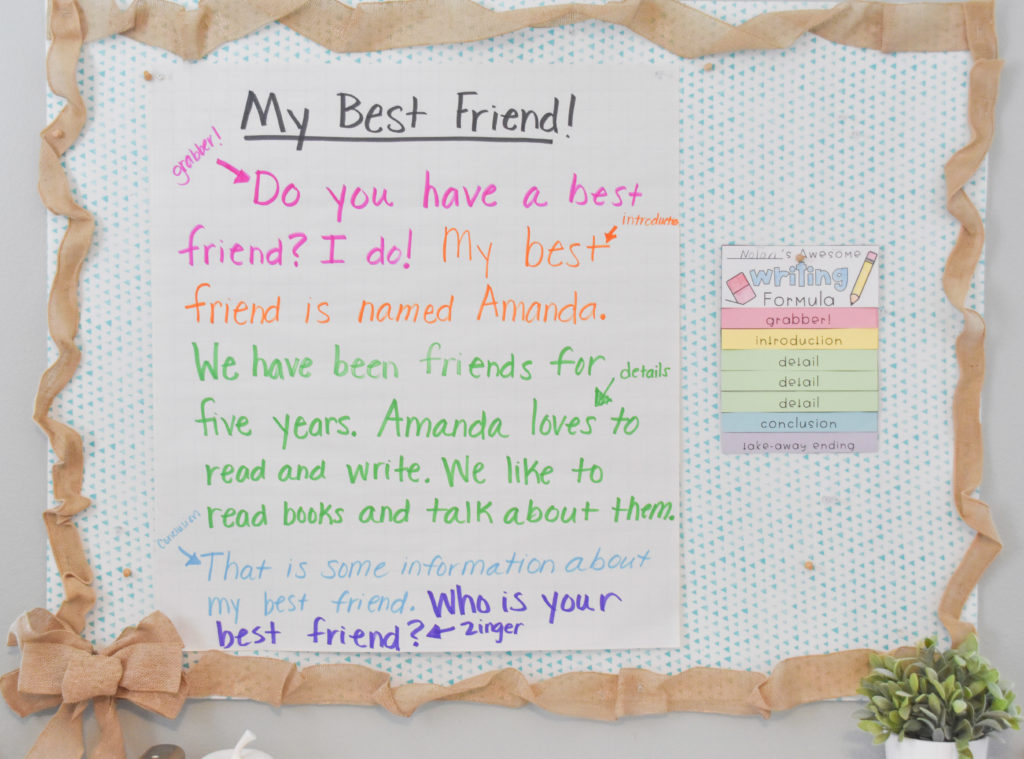 Well, teacher friend… this is a mistake in instruction. You want your students to include or use something specific in their writing? Then, you better model it!
How to fix it…
Plan your writing lessons so that you can build in modeling the type of writing you expect. Want your students to follow a specific paragraph structure or use juicy adjectives? Teach and model what this looks like. Actually, write along with your students. Sure… in the beginning, some students will copy what you are doing, but that's a beginning step in learning. You can read more about modeling for writing here!
Utilizing mentor texts is always a powerful way to model a target writing skill. (Not sure where to start? Sign up here or at the bottom of this post to grab a free list of mentor texts for writing!)
4. Not Using a Rubric
Have you ever wondered why your students aren't including specific aspects of their writing (such as correct punctuation) or including facts to support their position?
If your students are struggling to include specific requirements in their writing pieces, you might be making this mistake: Not using a rubric or not sharing the rubric with your students.
How to fix it…
This mistake is so simple to correct!
Writing is very personal and subjective when it comes to grading. Unlike a math problem, there isn't a clear-cut right and wrong answer. That's why a rubric is a teacher's best friend!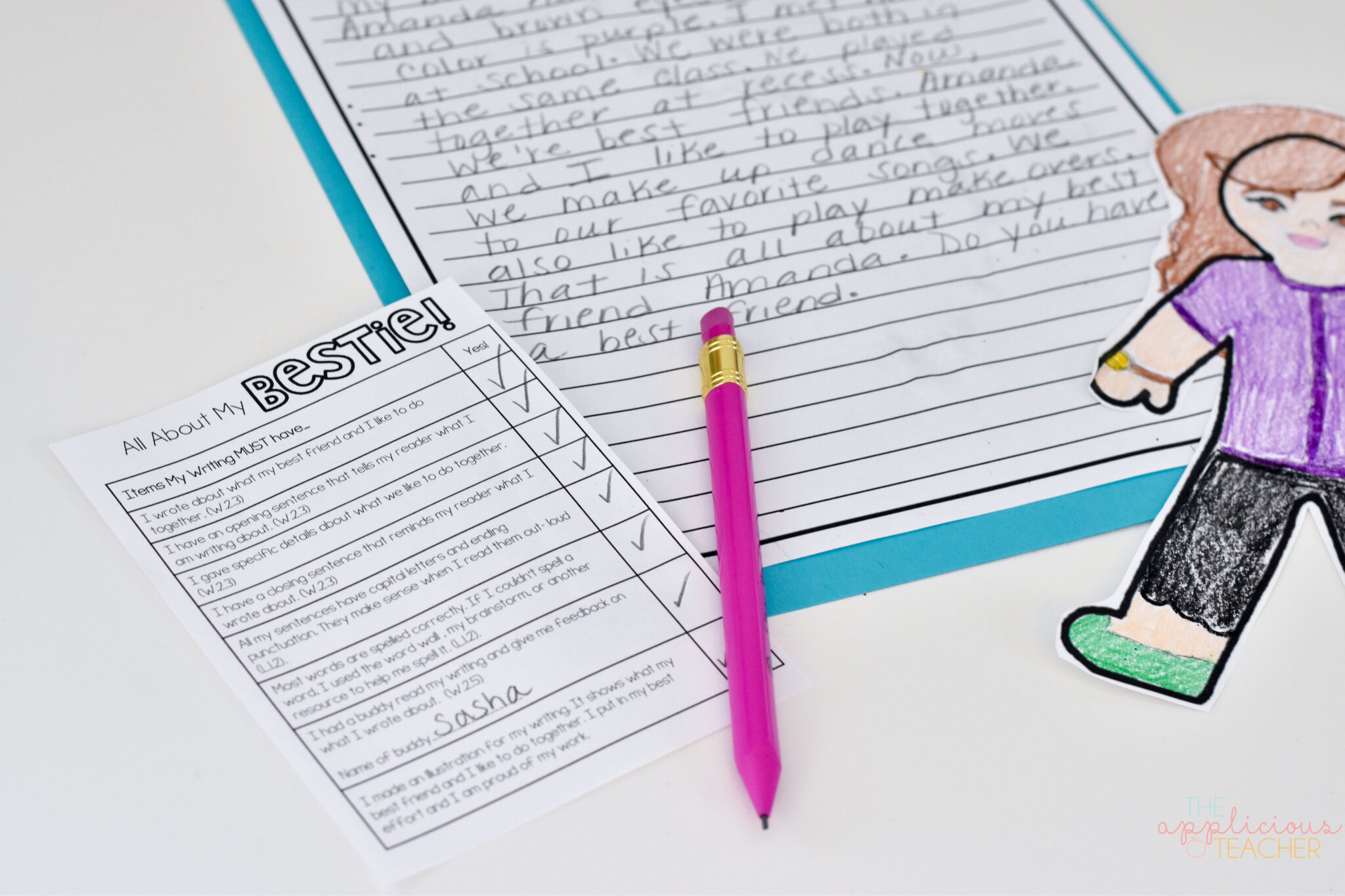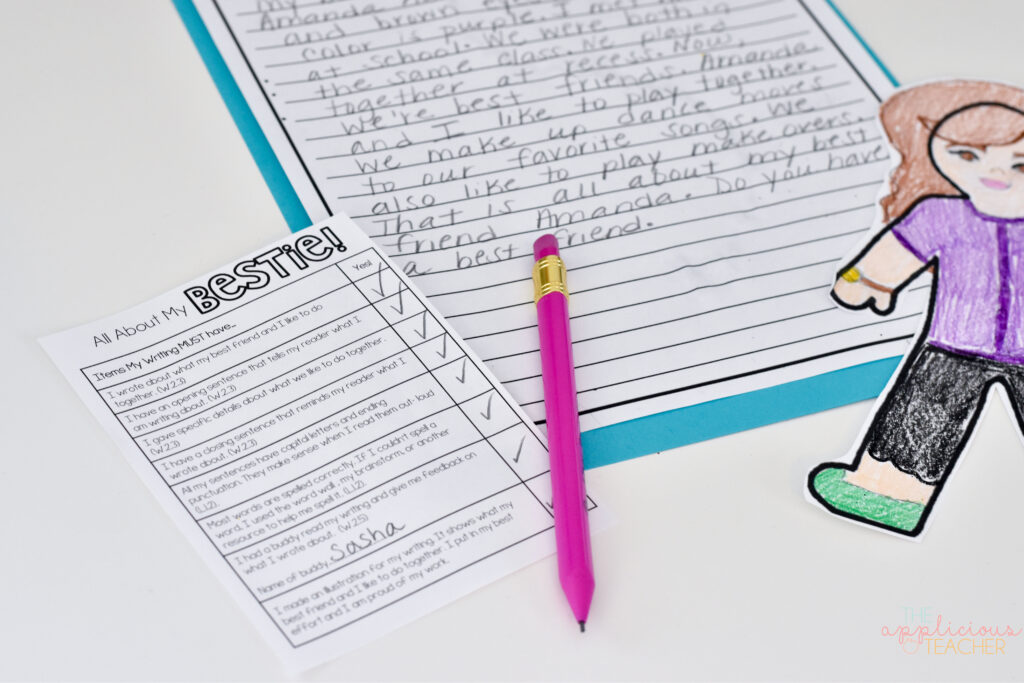 Rubrics (like the ones found in all these writing units) help clearly outline how a writing piece will be scored. Be sure to share your rubric with your students at the beginning and review what each item is, providing examples if you are able.
Then, after students have completed their writing pieces, encourage them to check their writings against the provided rubric. You'll be amazed at how much better your students' writing will improve with the help of a predetermined rubric.
5. Not Taking the Time to Conference With Students
Look at you! You finally found time to have your students write. They're enjoying it… and honestly, you have some grades/lesson plans/organization that you need to take care of.
Careful of this trap! We might think our students don't need us when it comes to writing, but the truth is… one-on-one conferencing during writing instruction is integral to improving your students' writing abilities! I know it's tempting to let your students work and not conference, but this is a huge mistake!
How to fix it…
Writing conferences are very personal and can be done in a number of ways. I'll share one way that I've found has worked for me when it comes to meeting with students one-on-one.
First, make sure you build it into your lesson plans. Normally, I like for Monday to be time for brainstorming, Tuesday the rough draft, Wednesday and Thursday are the editing days, and Friday is the day to publish.
Does it always work out this smoothly? No! But… at least I know I'm setting aside time in my lesson plans for meeting with students during the writing process.
You can read more about our 5 Day Writing Routine here!
6. No Celebration or Showcase of the Writing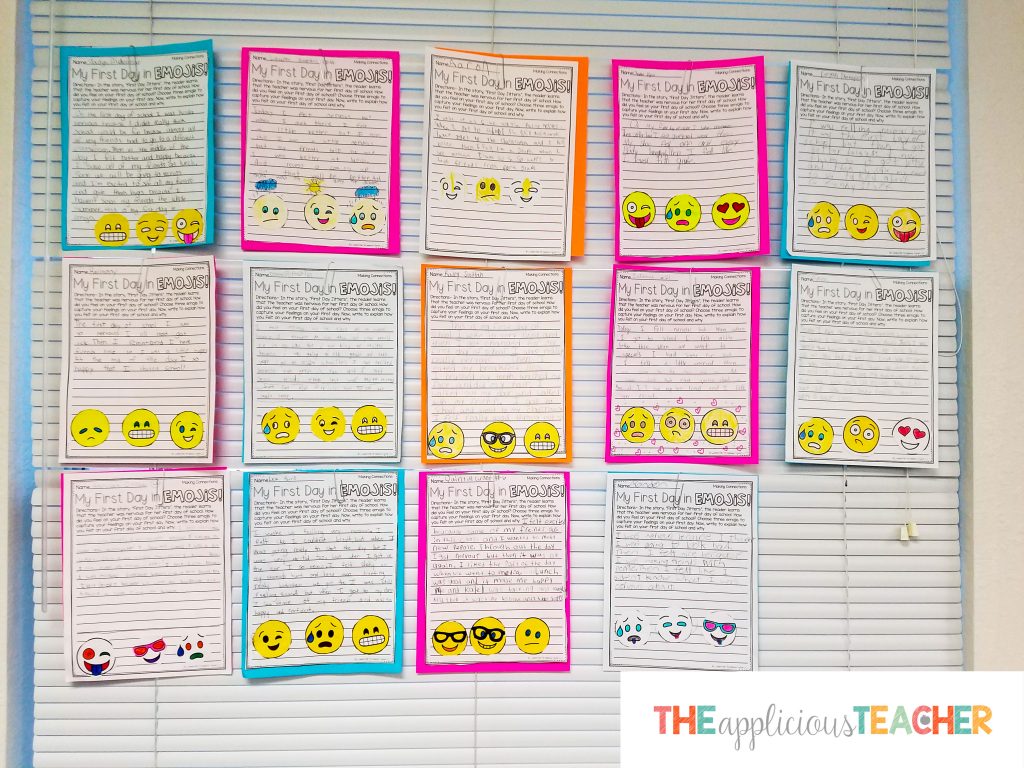 How to fix it…
Author's Chair– each week, have 2-3 students share their writing pieces with the class.
Triangle Groups- In groups of 3, have students take turns sharing their writing pieces. When one student is done sharing, have the other two students share 2 Stars and a Wish. The stars are something they really liked about the piece. A wish is a question or a suggestion for improvement. Be sure to model what this should look and sound like before asking your students to complete it!
Creating a Class Book– Take those writings and bind them using string or compile the files in a digital book. Now, all students in your class can enjoy the writings!
Posting- No time or resources? Just post the writings on the walls in your classroom. Writings can be posted on a dedicated work board, outside in the hallway, taped to the back cabinets, or clipped to the blinds. Your students will love having their writings showcased for all to see, and will want to write again soon!
7. Not Completing the Transaction of Literacy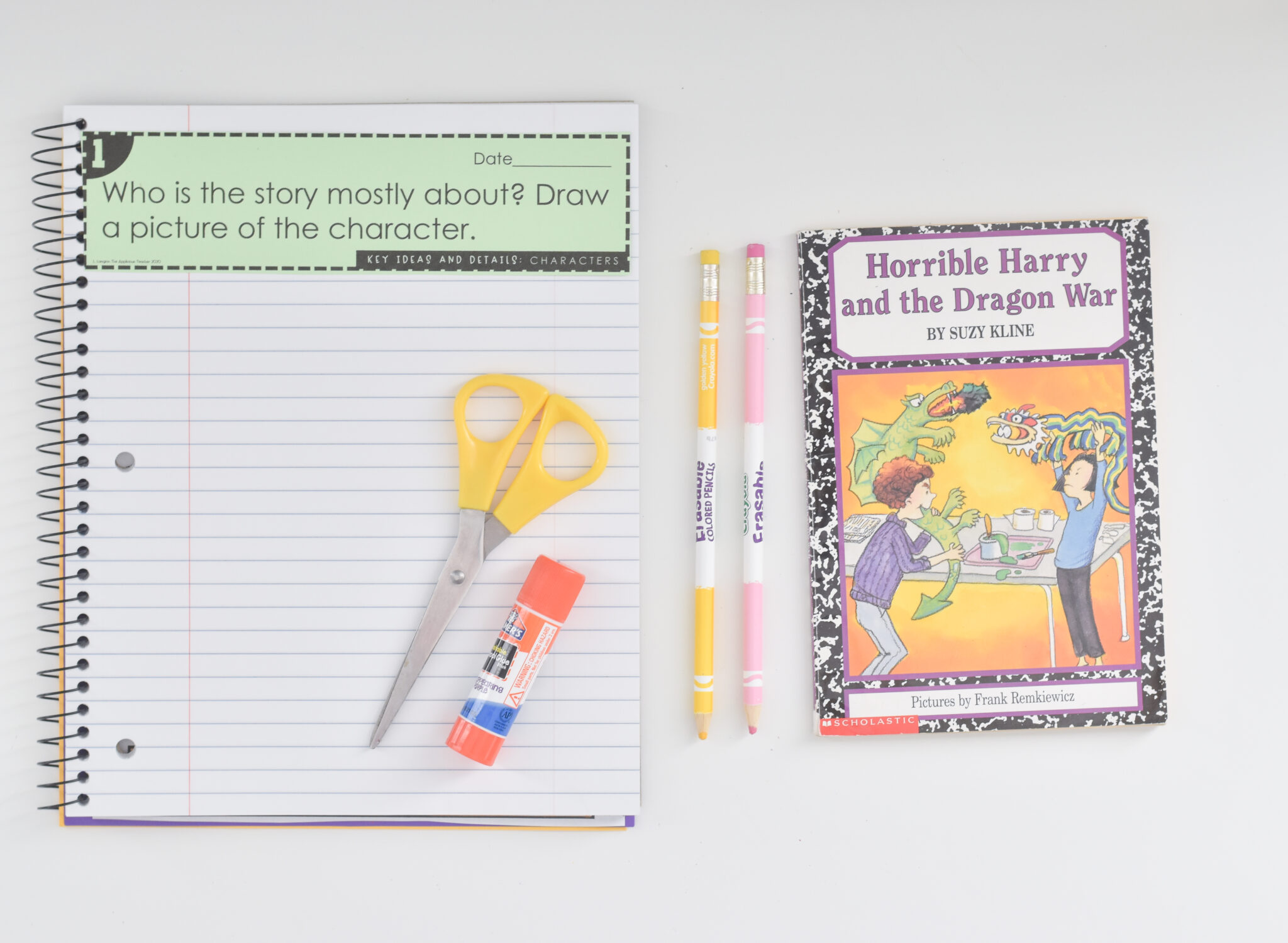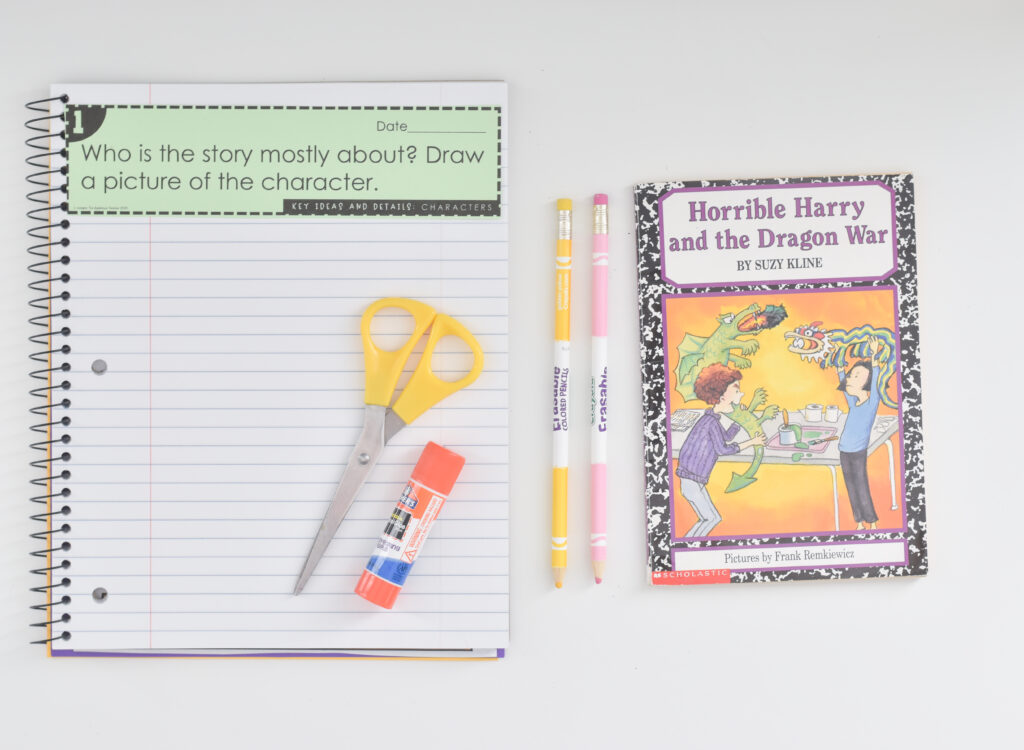 Reading and writing go hand in hand. Reading is the input of literacy, and writing is the output. When a completed transaction of literacy happens (student reads then writes using what they read as a base), the connection and comprehension to the topic are deepened. In short… if you aren't using your reading to launch your writing, you're missing out on a huge learning opportunity!
How to fix it…
Fixing this mistake takes a little bit of planning, but here are a few ways you can adjust your lesson plans to maximize the learning that comes with connecting reading and writing.
Design your lesson plans to flow from reading to writing. Have your students read the text first, then work to write relating it back to what they've read.
Utilize a Reading Response Journal as a low-commitment, low-effort (but high comprehension) return. You can read more about Reading Response Journals here!
Before starting a writing lesson, read a book related to the topic, idea, or showcase the skill from the mini-lesson.
Have You Made These Mistakes?
So have you been making any of these writing instruction mistakes? It's so easy to rush through or push back your writing plans that these types of instructional mistakes do happen. But, now you are armed with the tools and the know-how on how to quickly fix these issues so you can have your students excited, informed, and engaged as you work on writing!
More Writing Resources and Ideas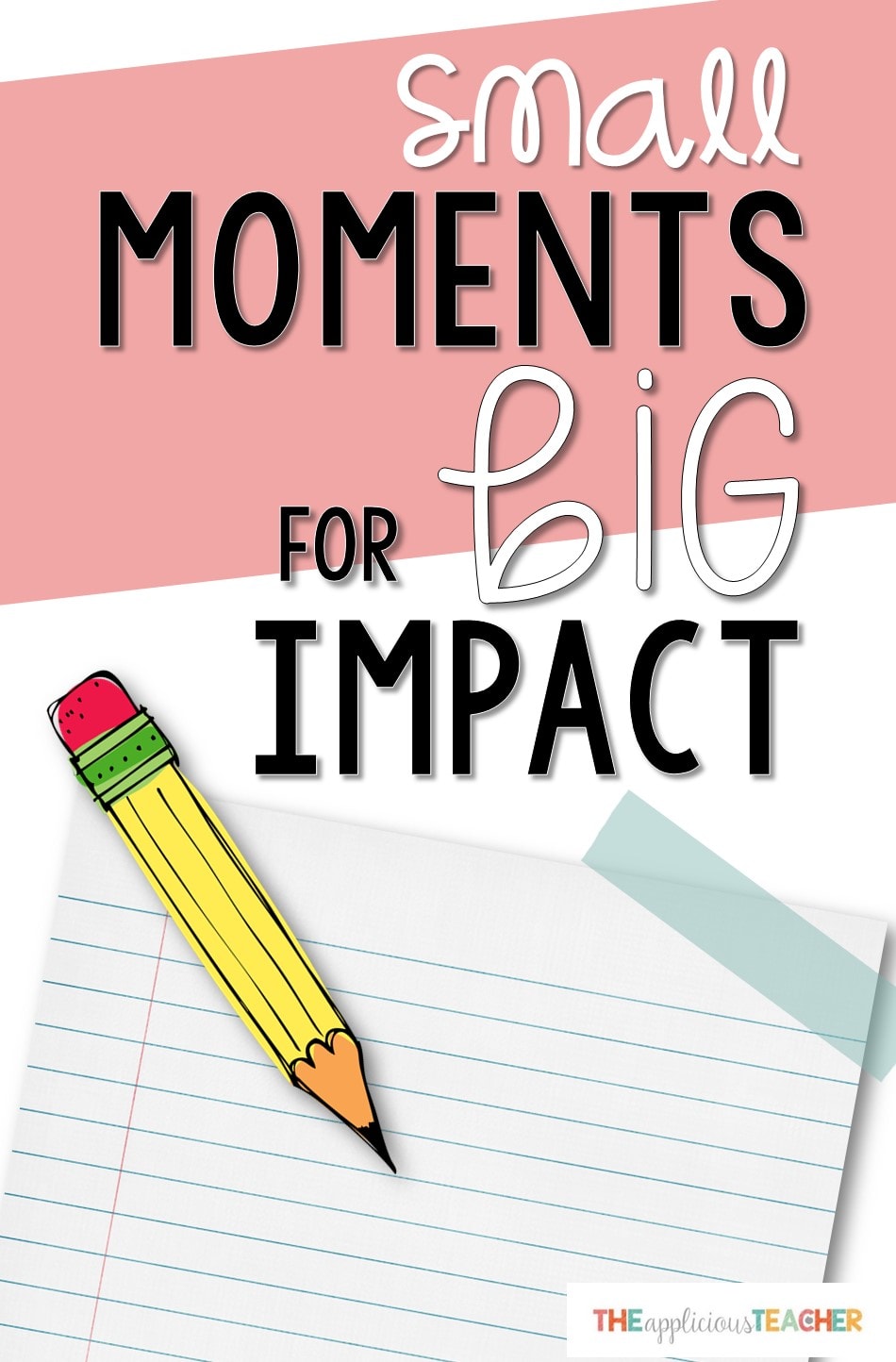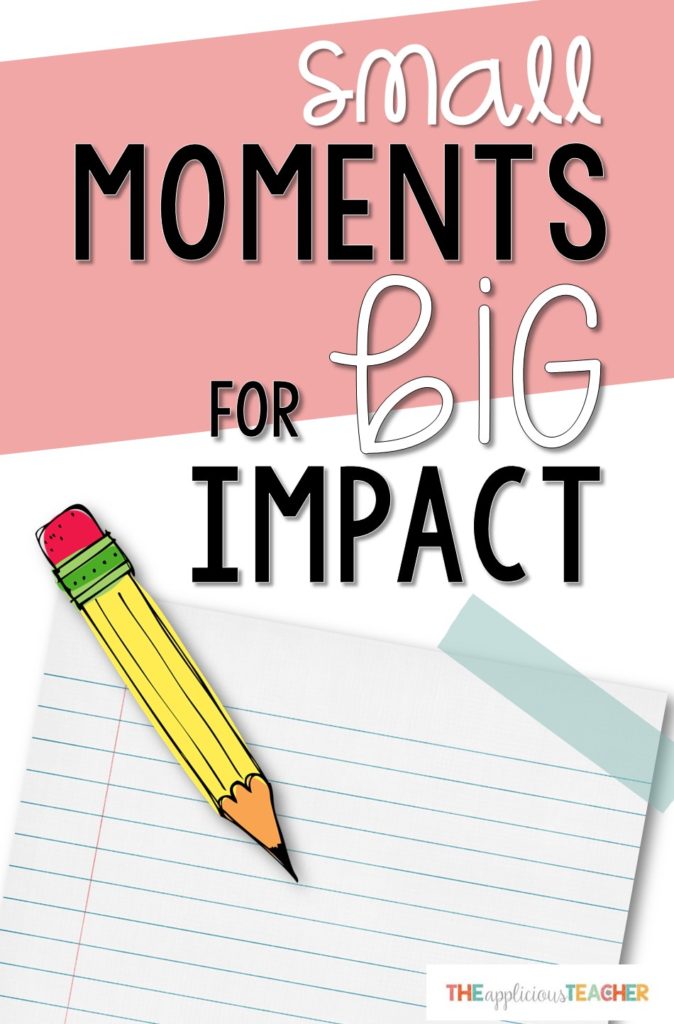 Looking to improve your writing or get even more writing inspiration? Check out these posts!