St. Patrick's Day is just around the corner and although in 2nd grade the leprechaun did still come to visit us, we didn't really do a whole lot in the ways of celebrating… Some years the we'd have Leprechaun shakes and other times the kids would complete leprechaun traps. Either way… we'd always read a fun leprechaun book and write about the silly shenanigans we'd do if we were a leprechaun!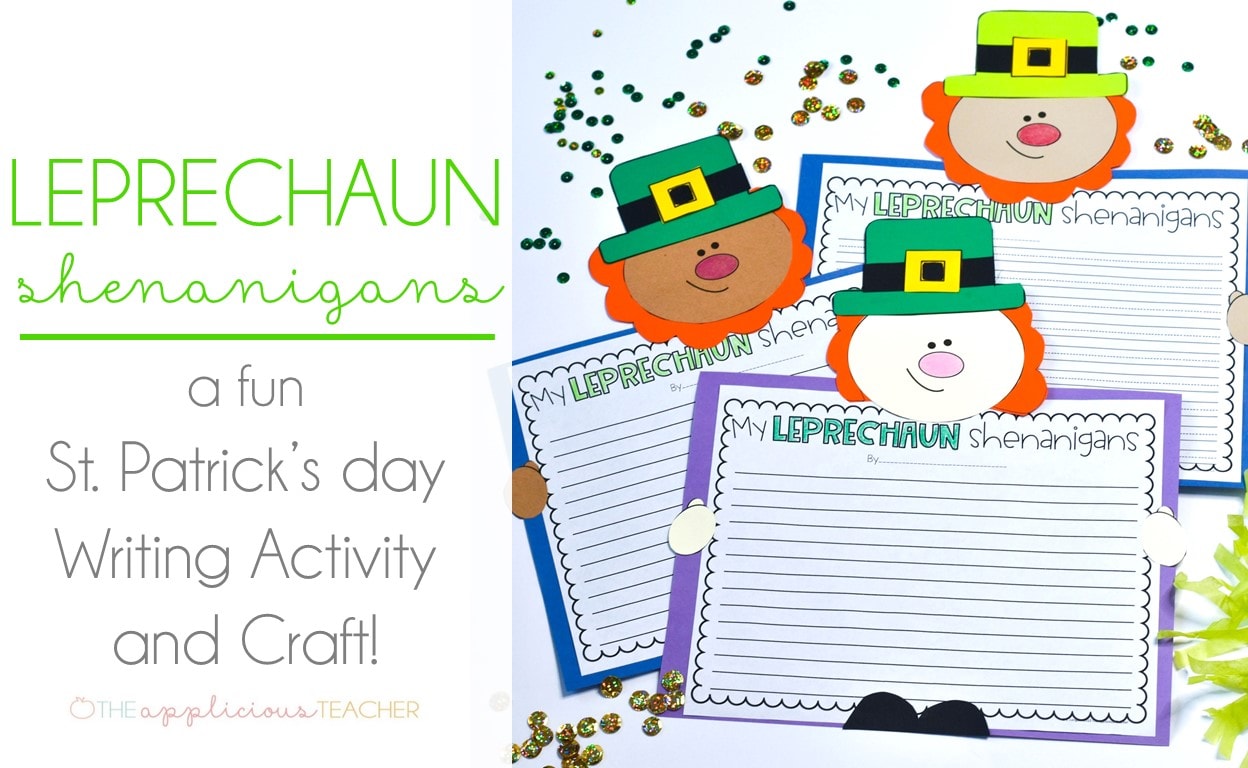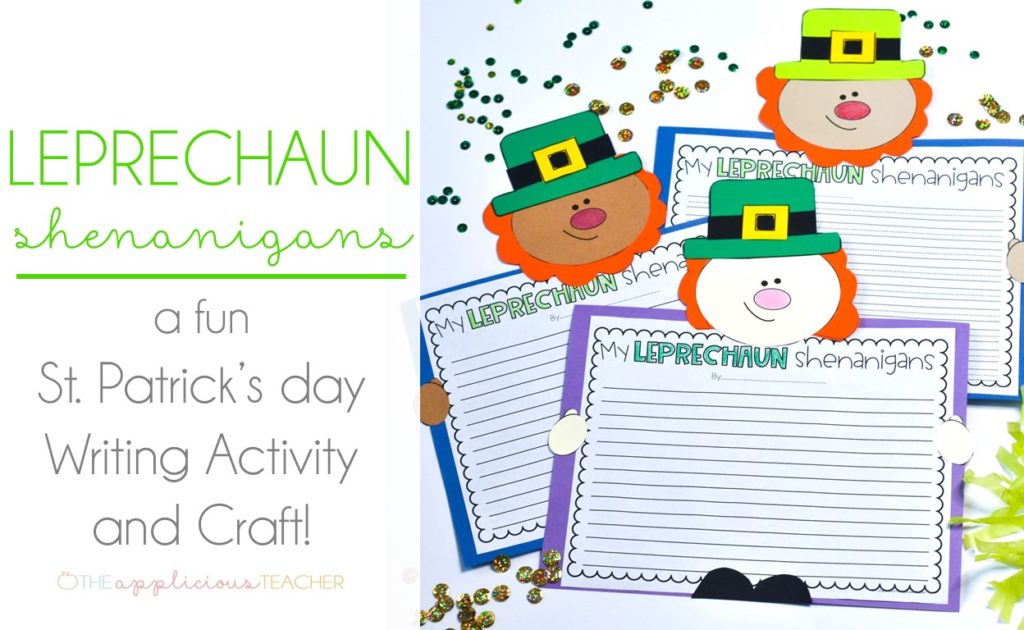 Please note this post contains affiliate links. If you do follow my links and make a purchase, please know that I do make a small commission. This extra coinage helps to feed my book addiction.
Setting the Tone with a Leprechaun Book
Those silly leprechaun as always up to something! That's why to set the tone and get my students' brains thinking, I love using a book!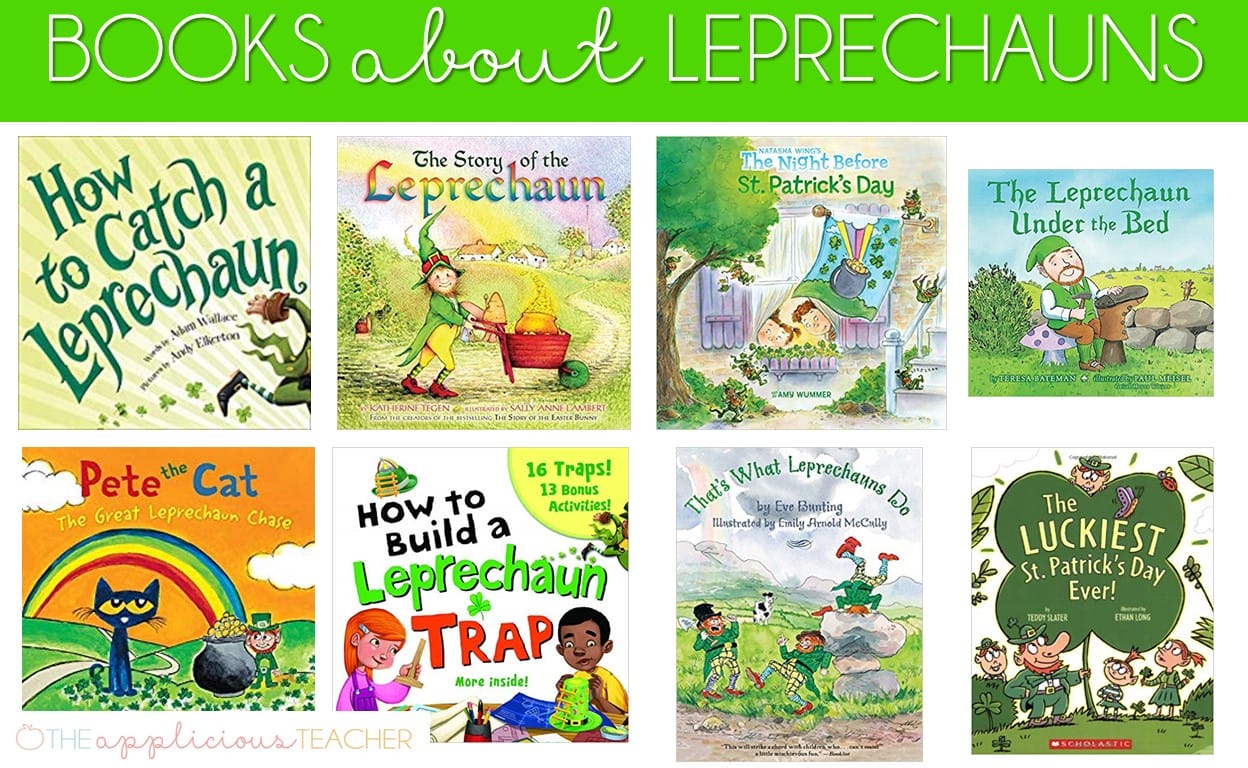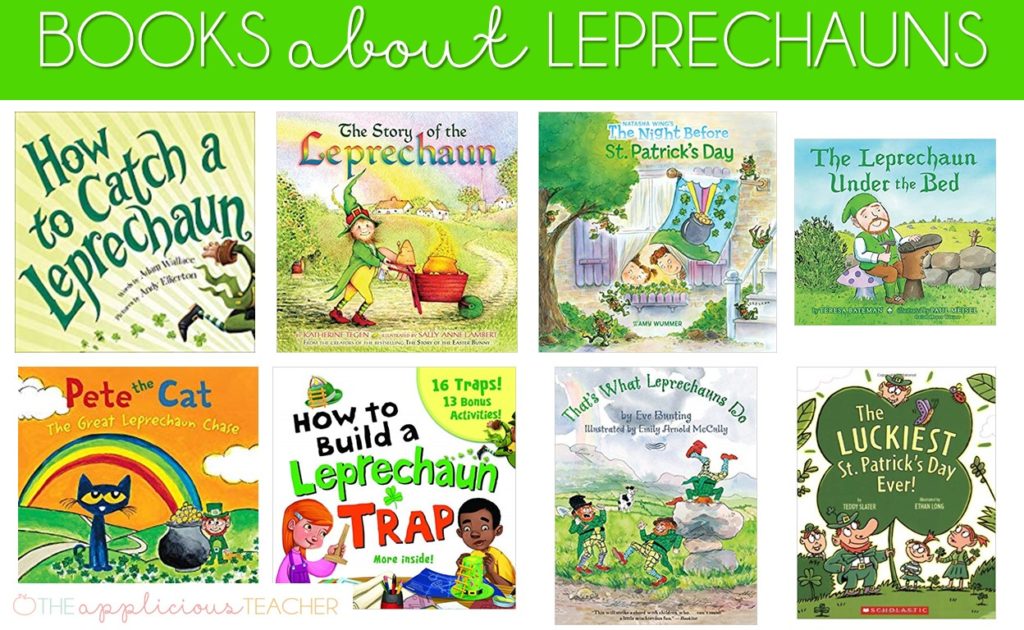 These are just a few of my favorite leprechaun books! But I love Eve Bunting's "That's What Leprechauns Do". Its a perfect example of some of the shenanigans leprechauns might get into when making sure no one finds their pot of gold!
Leprechaun Writing Brainstorms
After reading the story, it's time to brainstorm! Students first think about where they would go if they were a leprechaun. They're smaller than usual… so would they sneak into any places?
Then, students write a few things they would do as a leprechaun. Maybe it's hiding their gold, or playing a trick on someone who's trying to find it!
Leprechaun Writing Rough Draft
From the brainstorm, students can start working on their rough drafts. I like structuring students writings with the transition words, "first, then, and last" to help move the reader through the story. We discuss how the beginning of the story should include the setting of the story. Then, the actions in the story, with the closing including how the story would end.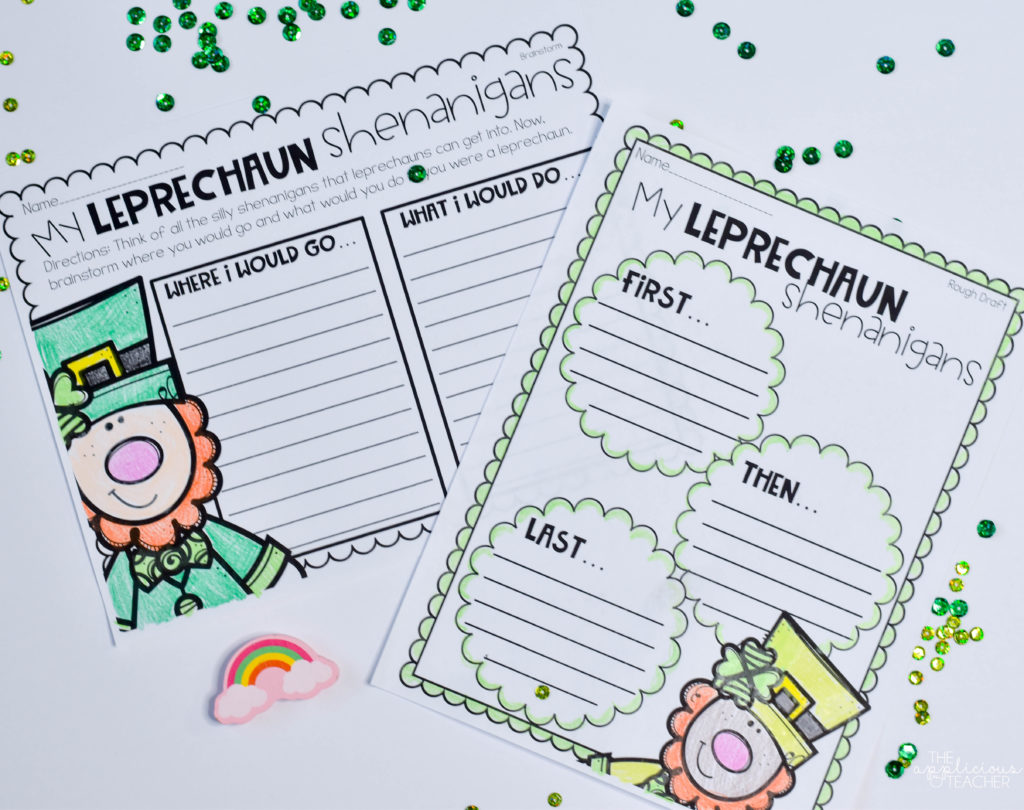 Using this as a guide, students work to write their piece. Depending on the writing ability in my classroom, sometimes this is done on their own, or sometimes it's a guided practice with the teacher.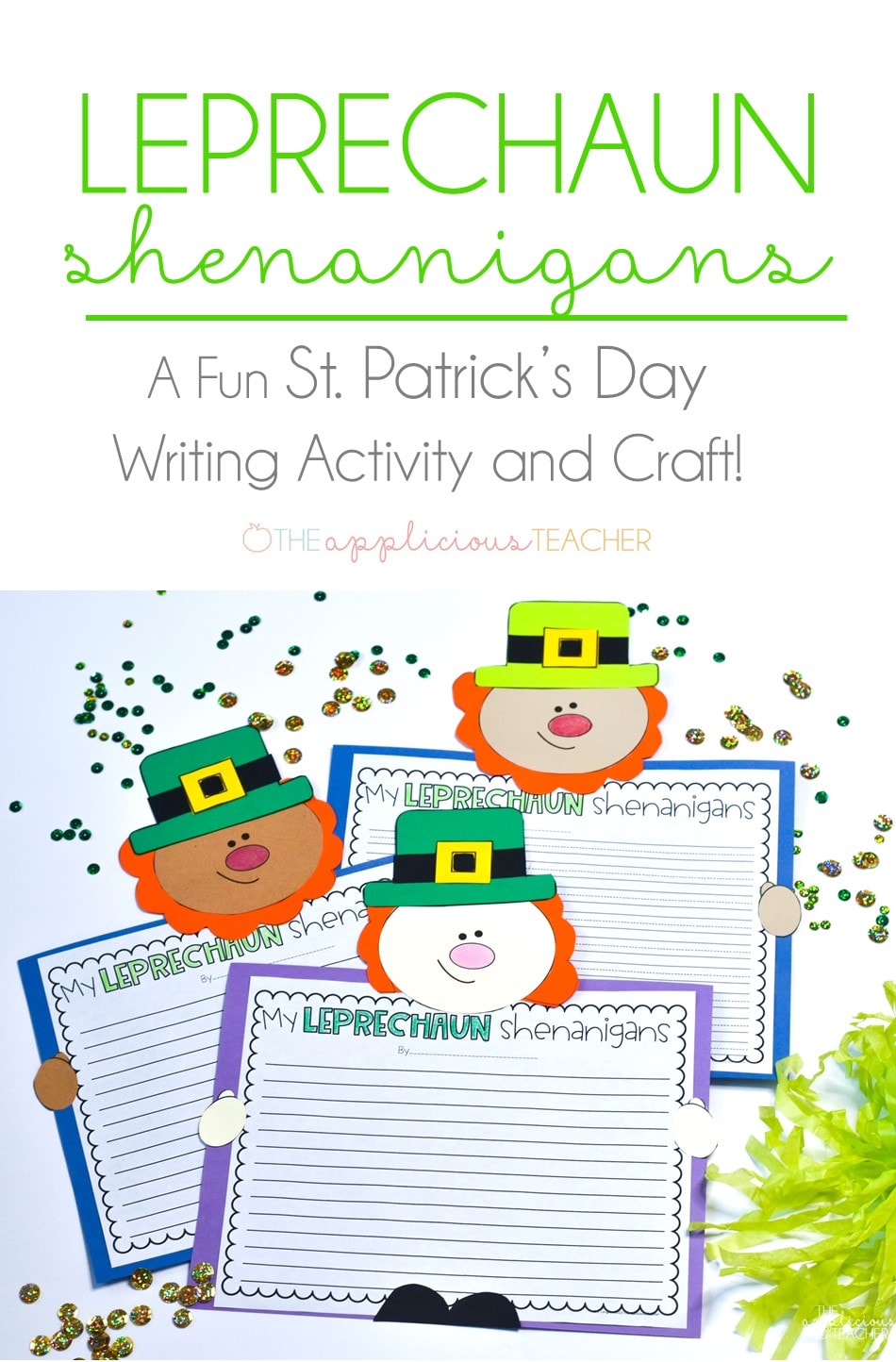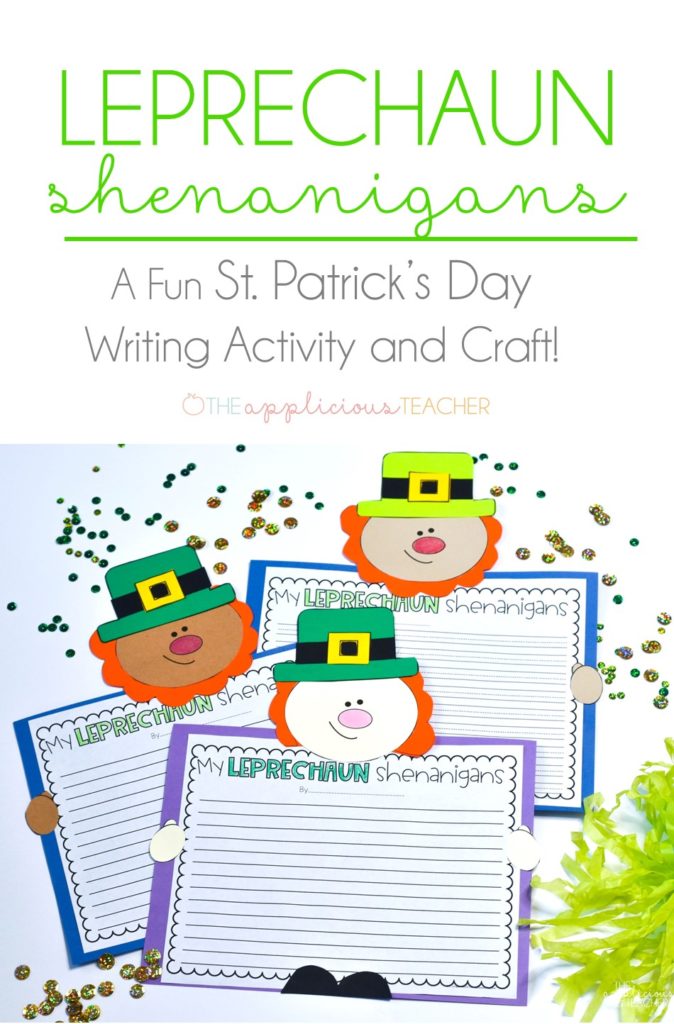 After students have completed their rough drafts, students will work to edit their papers using a writing rubric. I love using rubrics in writing because they help students focus on what their writing should include. Also, it makes conferencing with a student a easy and grading a breeze!
Leprechaun Writing Activity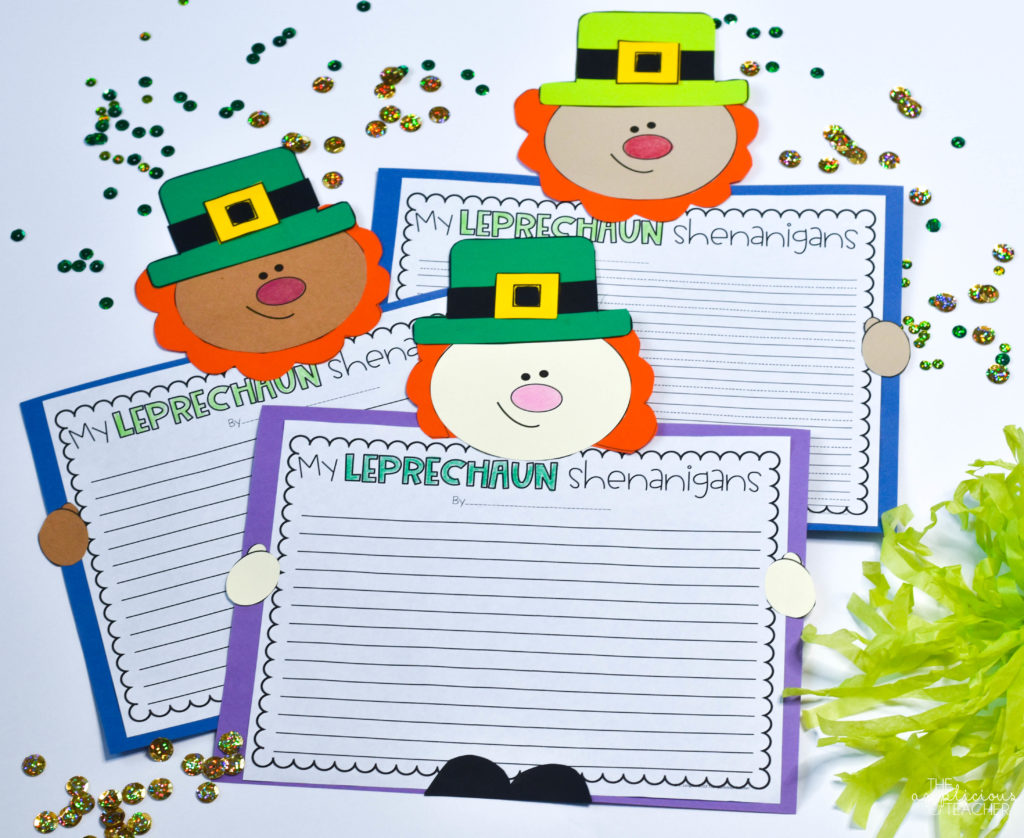 Once students have completed the writing process, we're ready to write our final drafts and publish!
To complete their final drafts, students copy over their writings (with edits!) from their rough drafts. From there, students glue the writing onto a piece of construction paper.
Their favorite part is making the leprechaun! The craft designed in this writing activity can be customized by your students, which you know they'll love!
Leprechaun Craft
To make the craft, I printed out enough pieces for each student. Students can then choose if they want to make a leprechaun with a beard or with hair. I've even had students who made the shoes in to sunglasses! Too funny!
They look so cute hanging up on a bulletin board or outside your door!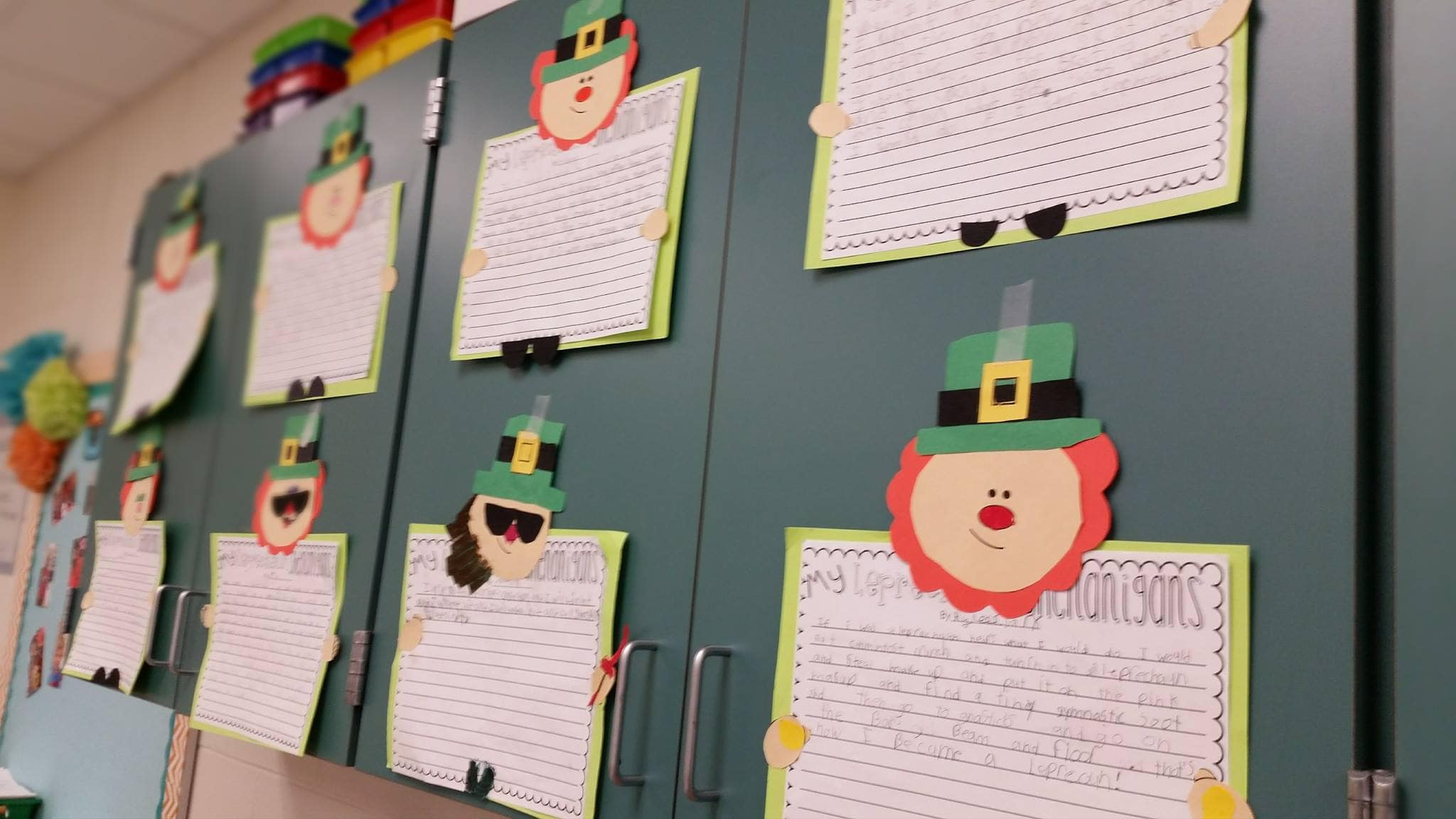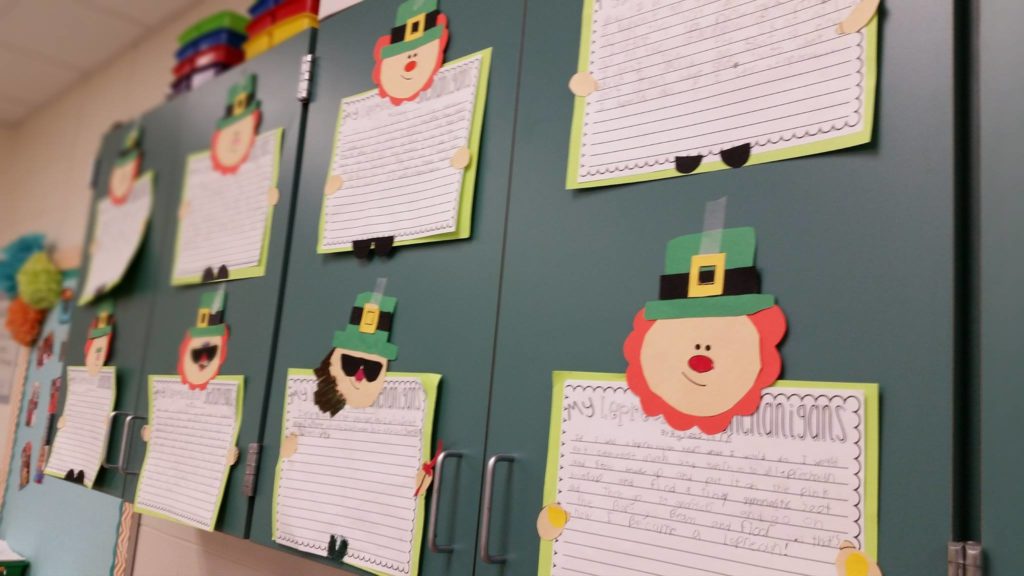 Grab these activities for yourself!
Want to include this activity in your St. Patrick's Day festivities? Be sure to check out the entire unit here in my TeachersPayTeachers Store!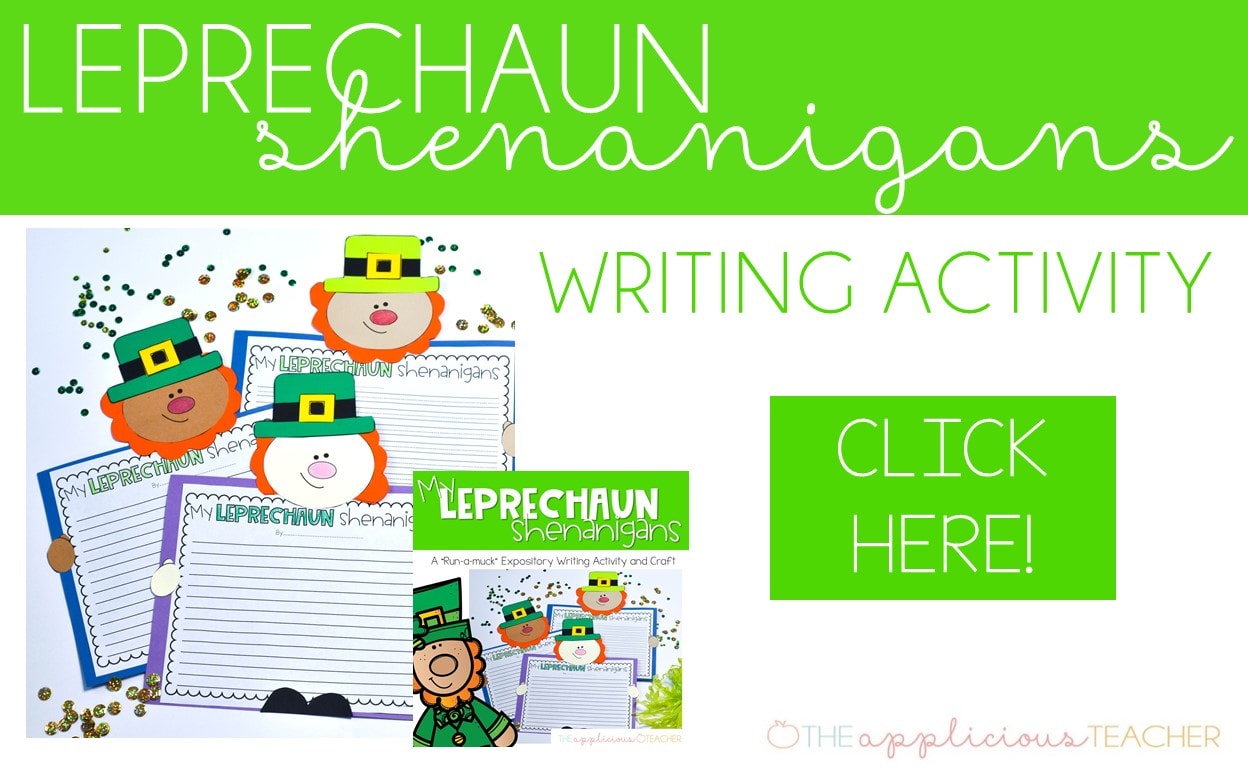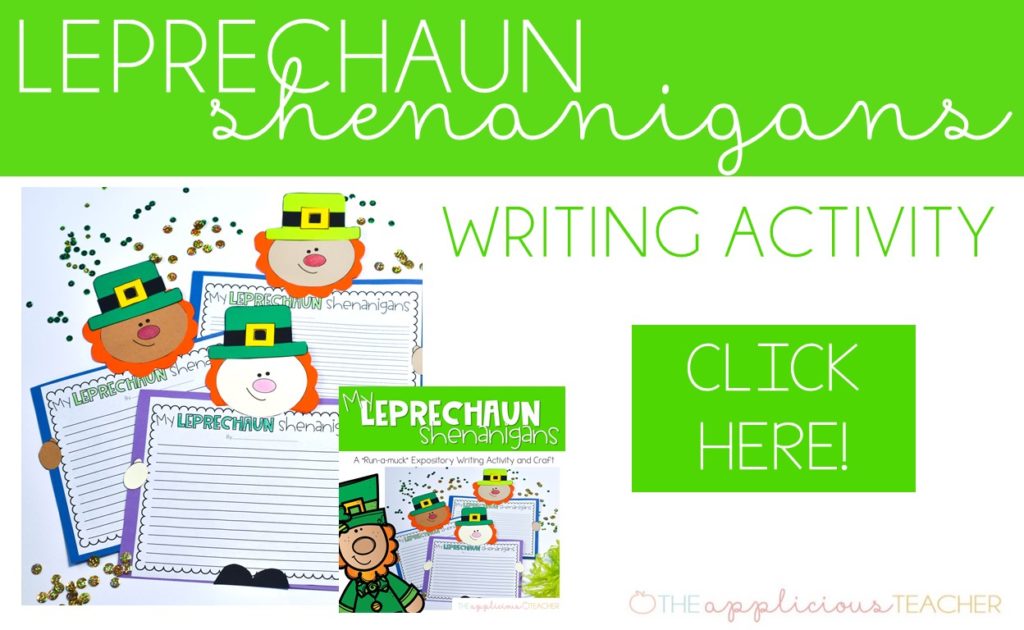 Sign up to snag these!
Receive all these classroom management tools right to your inbox!