Ok… Remember a few weeks ago when I shared this photo?
First up… those pre-cut letters!
The sweet peeps over at CTP sent me 2 sets of letters to try out! One bright colored batch and one fun printed chevron.
Now, I <3 pre-cut letters…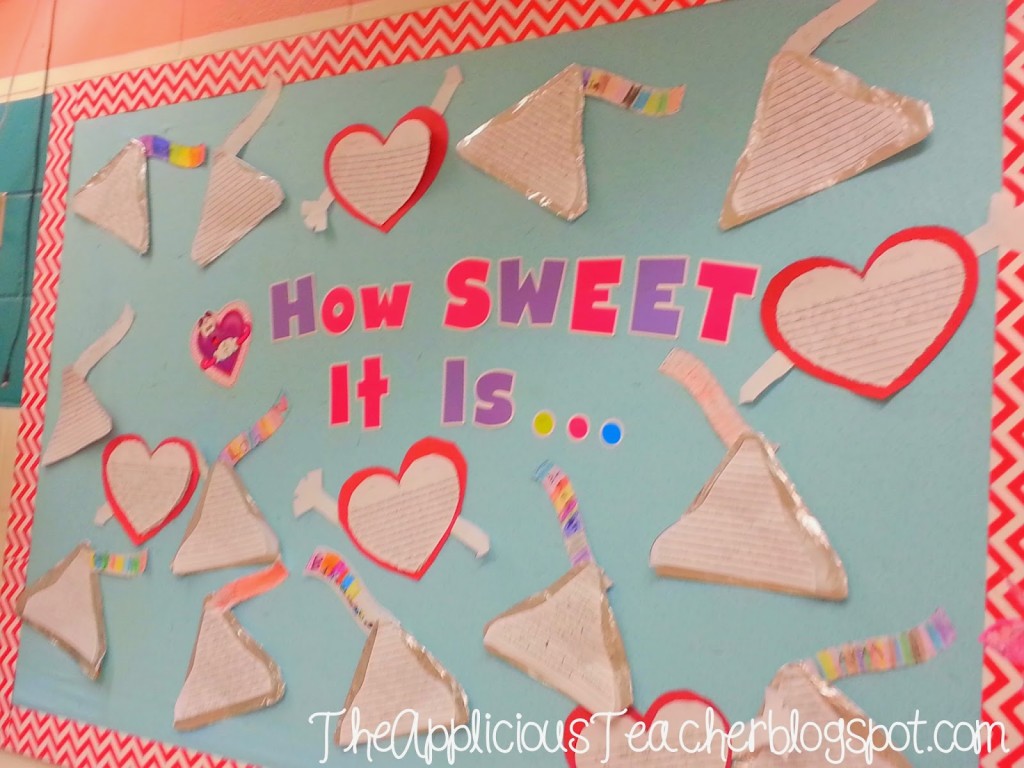 Our "How Sweet It Is…" bulletin board that we had up for V-day
I also used these fun black stitched letters for over my word wall.
But, pre-cut letters aren't just for bulletin boards!
Use them to help guide students with alphabetical order.
Here, we are using them in a pocket chart with our sight words and putting them in ABC order (the kiddos loved putting the letters up in order first ;))
I also used these letters and fancy cut outs that match the "Dots on Turquoise" decor pack to spiff up my table numbers.
Now, when we aren't using our letters, I keep them in these cute organizers I found in the Target Dollar section.
Each tab is labeled with 2-3 letters, and as I pull and put back letters, I place them back in the correct file.
Makes it soooo much easier to find and put away letters. Now… we're moving on to life cycles… be on the look out for what we did with all the fun life cycle stuff CTP sent over! 🙂