What a week we've had! Field trips, writing projects, book studies… all focused on the color GREEN! Here's a peek at our very GREEN week!
This week, we read all things, "Frog and Toad". My kiddos have fallin' in love with these two lovable characters from Arnold Lobel. We spent the week reading, responding, rereading, and interacting with the text and the dynamic duo!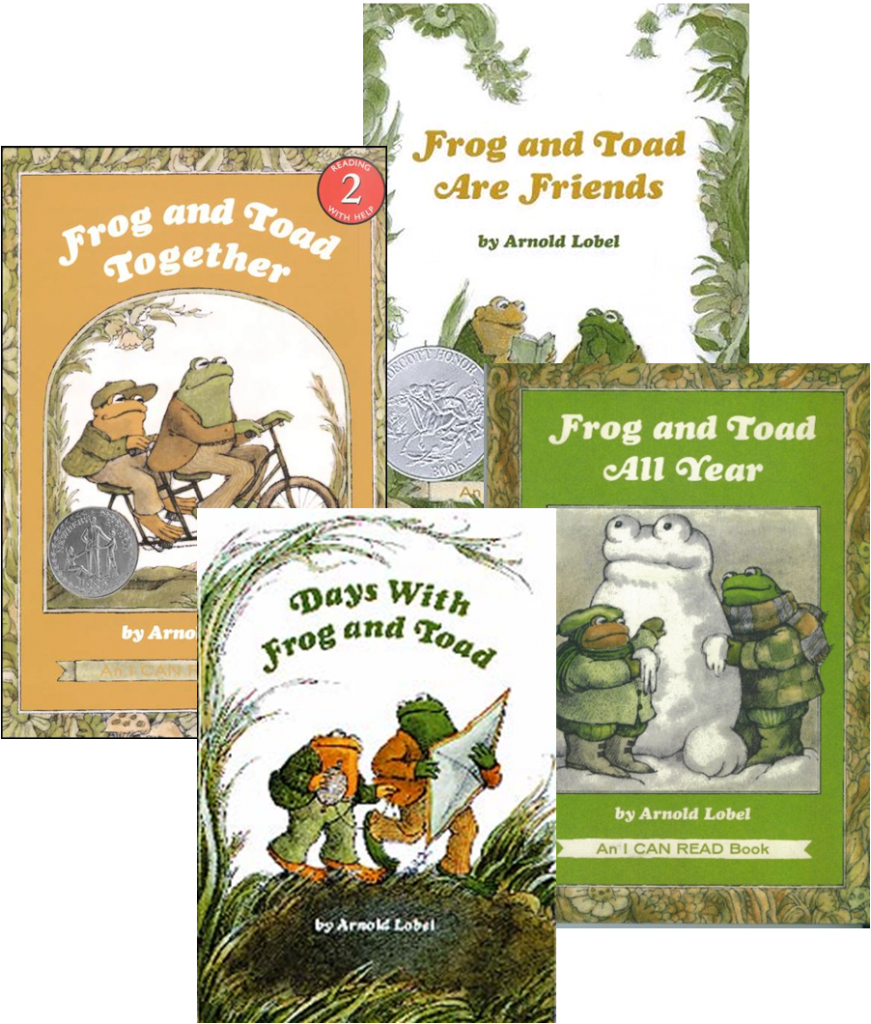 You can find these books here on Amazon! I've even found a
boxed set
of three books for a steal! Click the picture to check it out!
After reading a few stories, we dissected the two best pals and talked about their character traits. We recorded our findings in our
Reading Response Journals
(RRJs) and then later in the week, we used it as a reference guide for a writing center from my sweet friend Leslie (First Grade and Flip Flops), "
Getting Froggy With It" Unit
.
The kiddos wrote about which character they were most like..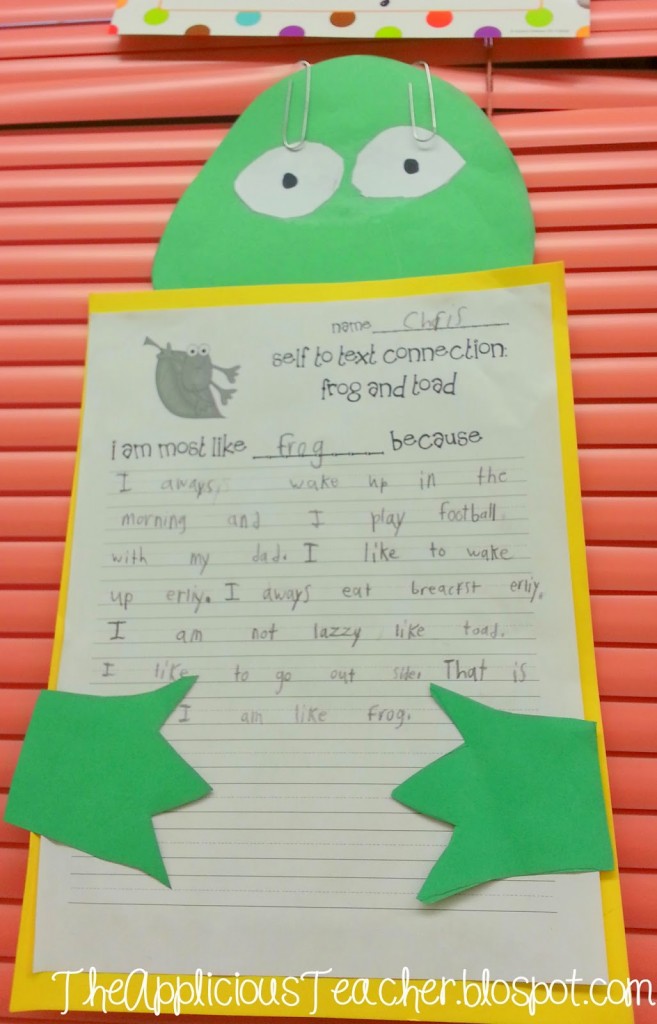 Some of my faves…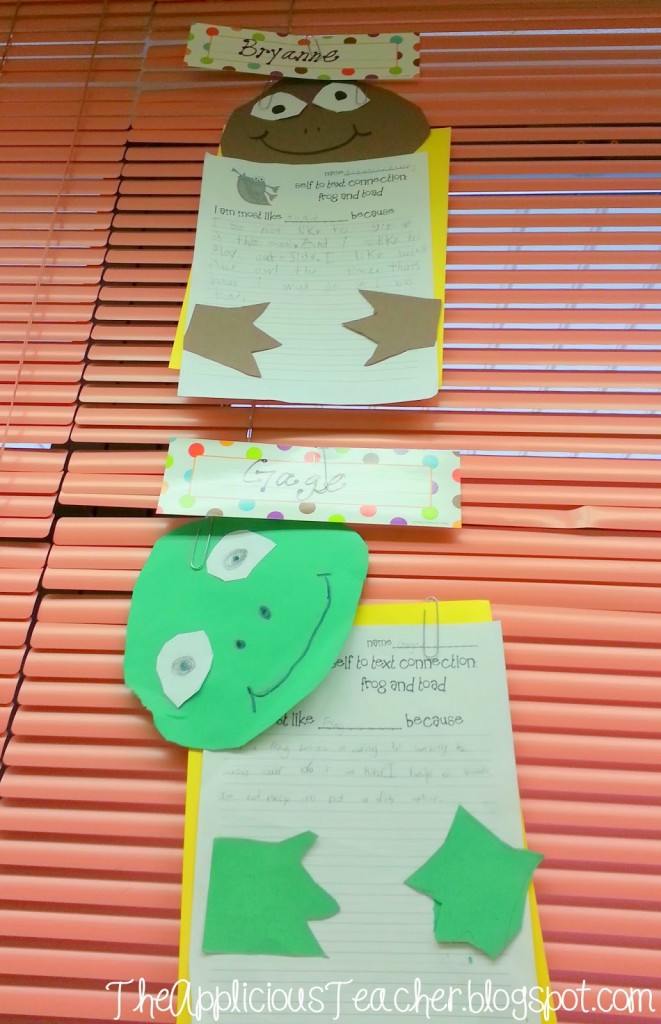 Our study was a perfect literature connection for our field trip to the historic Athens' Theater.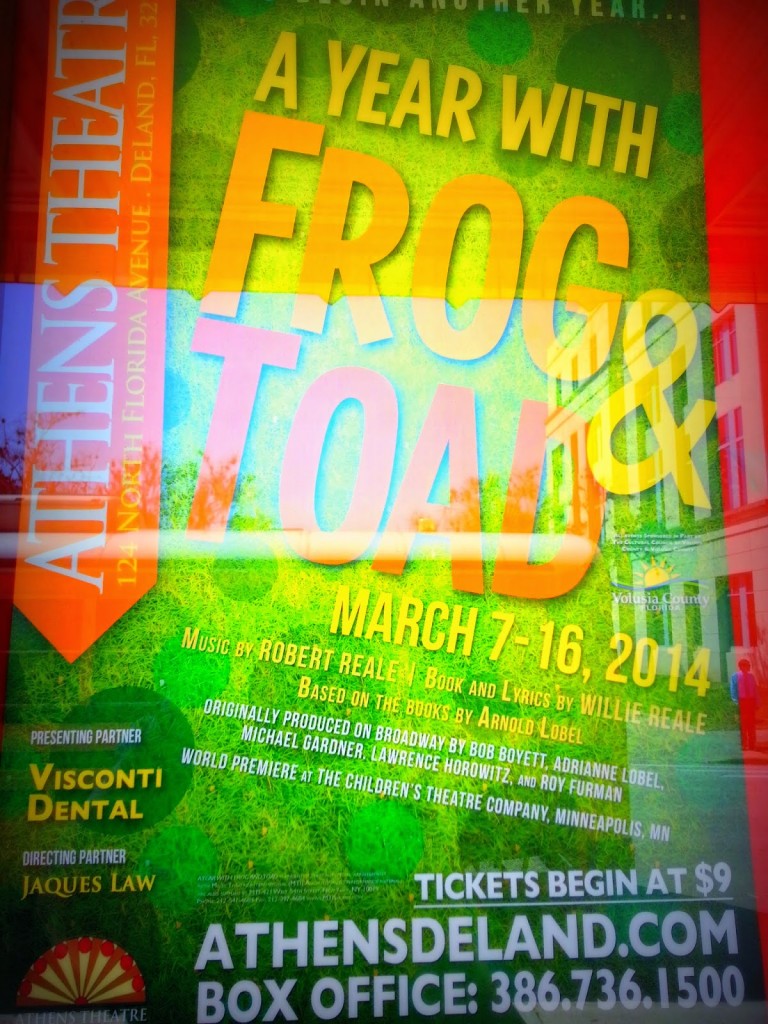 One of the BEST shows I've seen in a while! SERIOUSLY! If you live in the Orlando area, I highly suggest carving out sometime this weekend to take your kiddos to see it. The music and scenery was fabulous! (So wish I could have taken pictures… but of course… that is not allowed.)
We used the brainstorm and sequencing pages to gather and organize our thoughts.
Then we wrote our stories! They turned out too cute!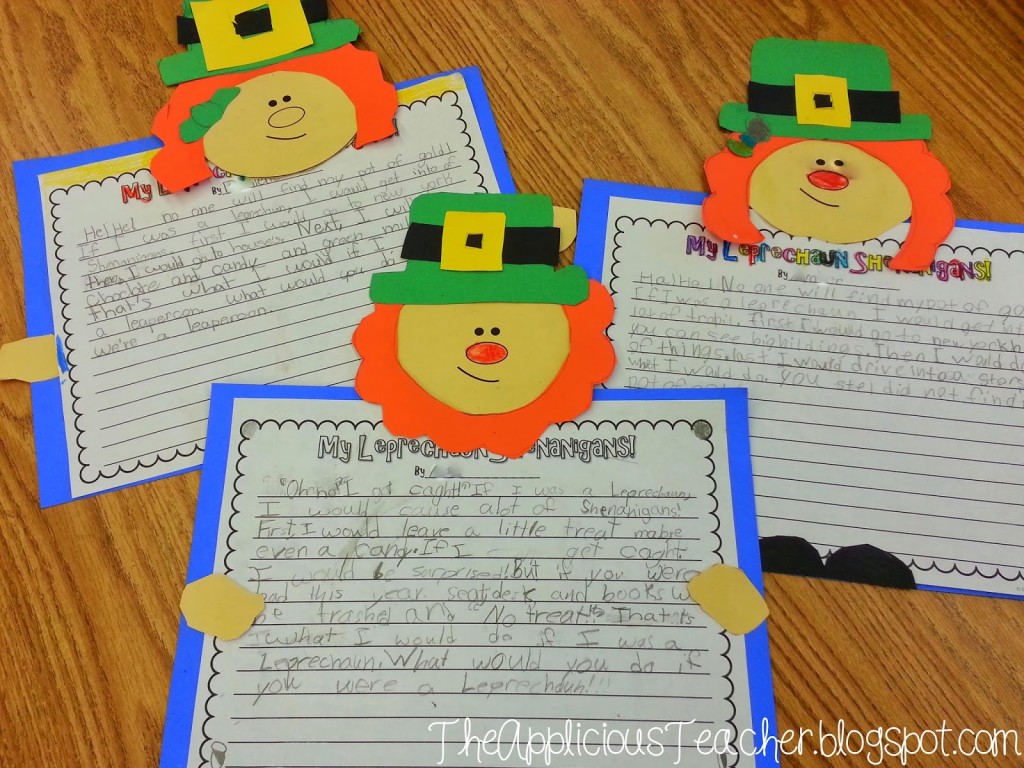 Loved how the girls turned the beard over to make hair instead! AND a little bow?! #toocute!
Had to add some sort of St. Patty's day flare to the classroom, so I had my volunteer make a quick bulletin board on my classroom cabinets.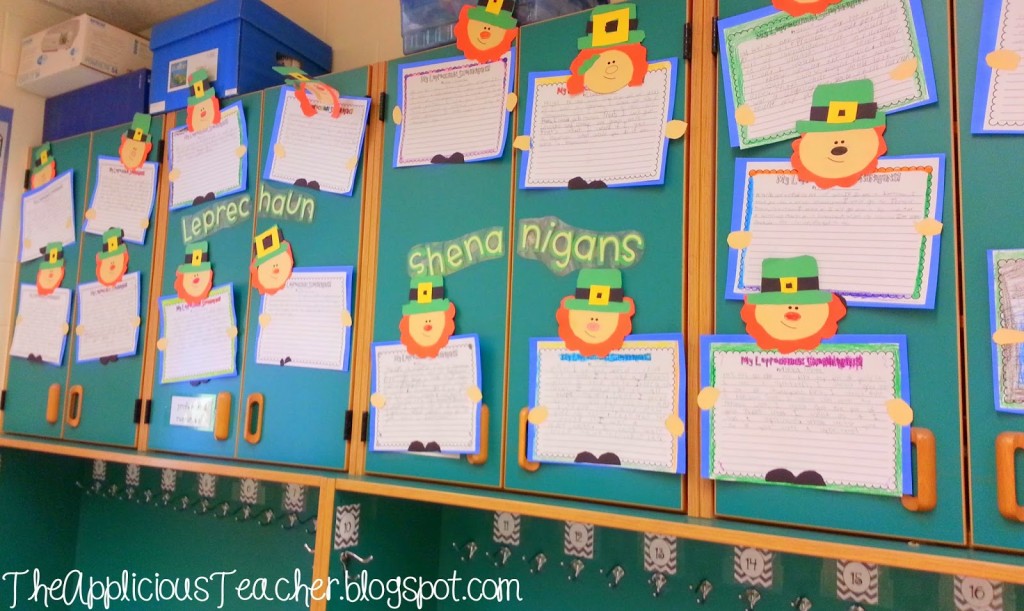 Ta-da! All ready for Monday!
One last little thing… my kiddos were really struggling with using apostrophes and distinguishing the difference between contractions and possessives, so I made this little center for them to practice this skill a little bit more #talkaboutrigor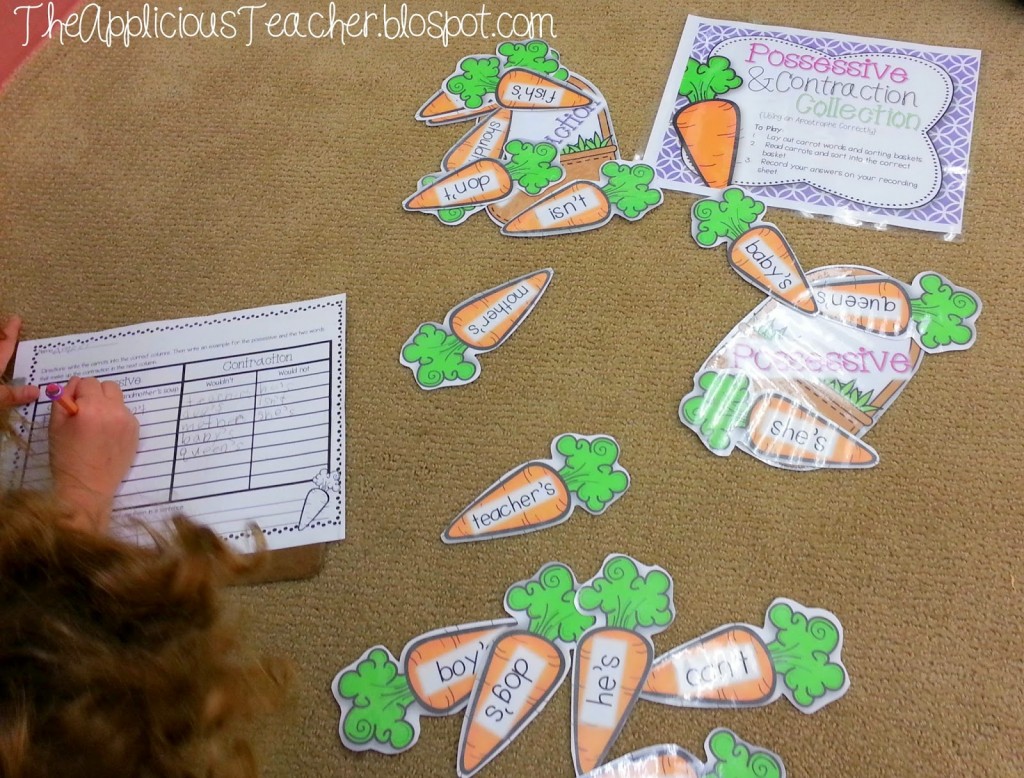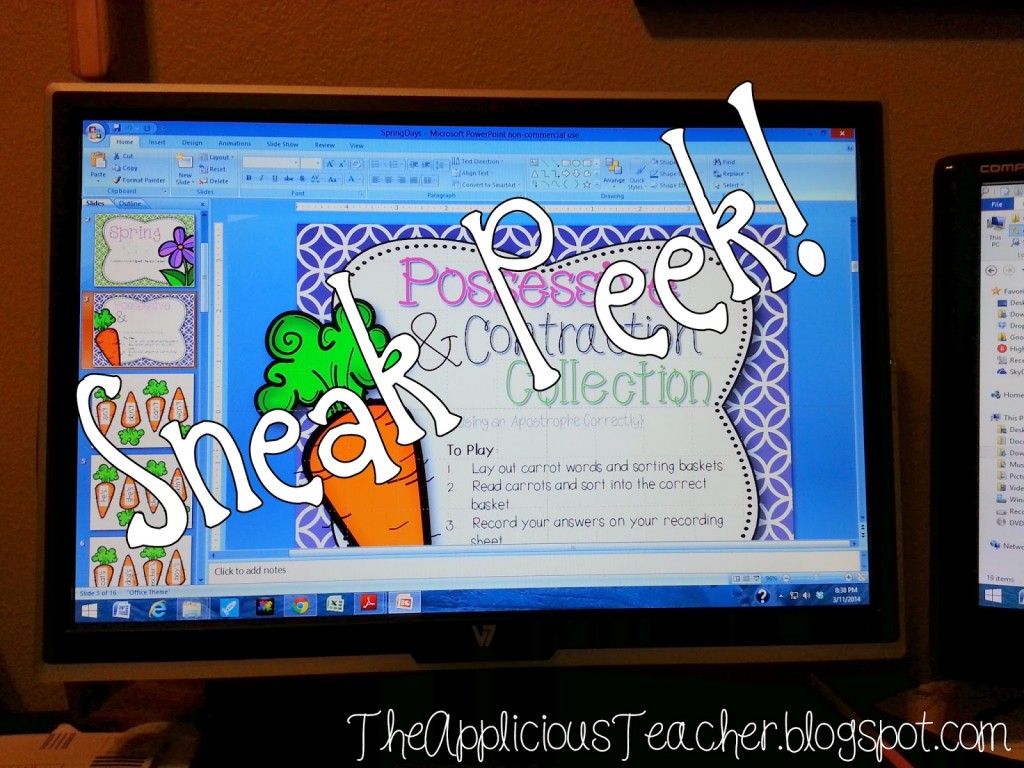 If you have my, "
Snow Days Literacy Centers
" pack, then you'll def want to keep an eye for this Spring edition! I am hoping to have it ready by this weekend. #fingerscrossed. We are in desperate need of some more Common Core aligned centers that keep us engaged!
**UPDATE! These centers are ready! Check them out, here!***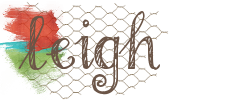 Sign up to snag these!
Receive all these classroom management tools right to your inbox!