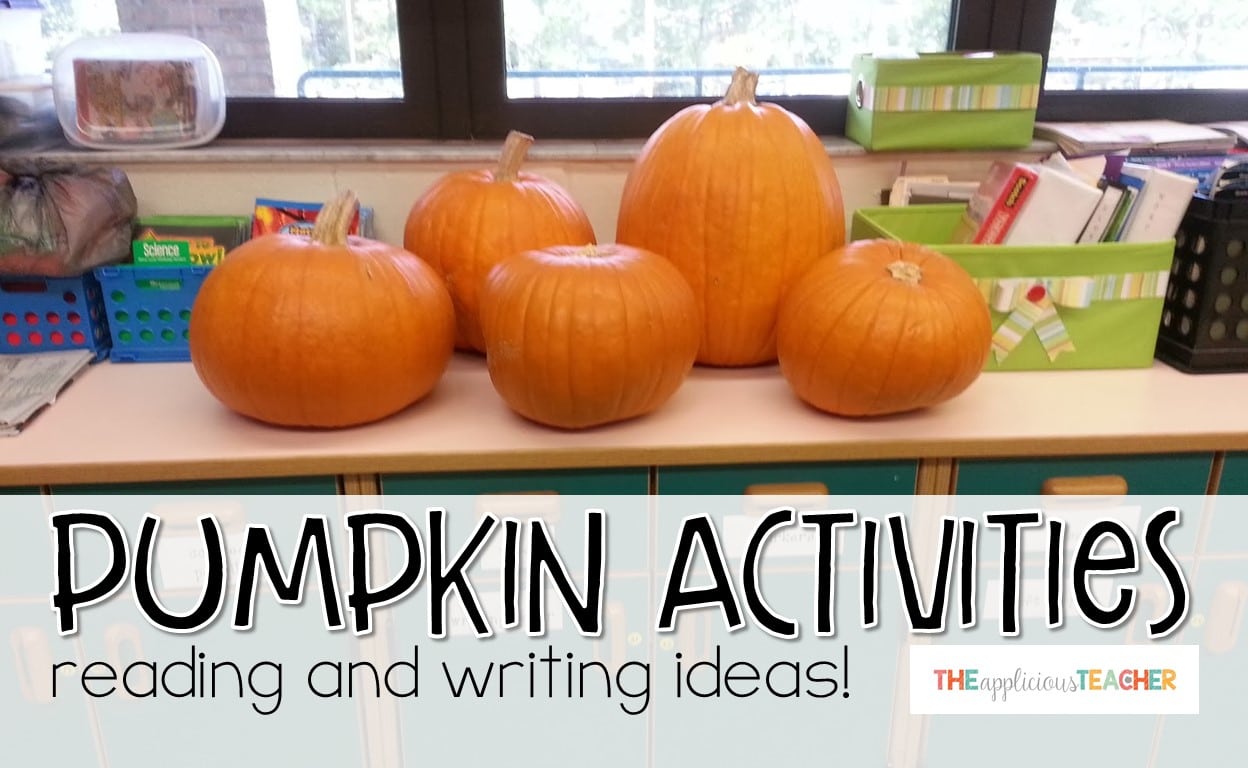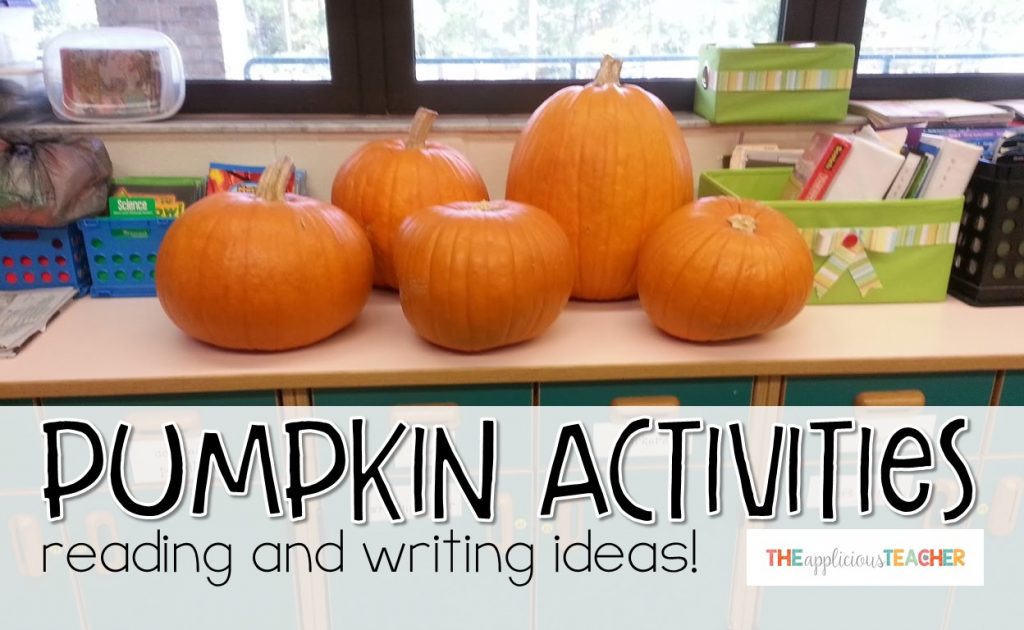 Please note this post contains affiliate links.
October is the perfect time to start exploring pumpkins! Too bad you can't include Pumpkin Spice Lattes in your activities. But, we had blast exploring pumpkins anyways! This Applicious Teacher worked to bring pumpkins into our reading, writing, AND science lessons this week! Here's a peek at our pumpkin activities for the week!
Pumpkin Reading
We started our week off with reading the CCSS exemplar text, "From Seed to Pumpkin".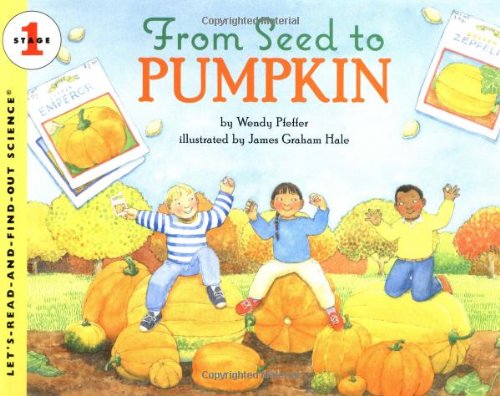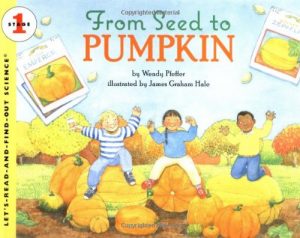 Then, we worked on some sequencing with the life cycle of a pumpkin using these interactive pieces from this Fall Centers pack.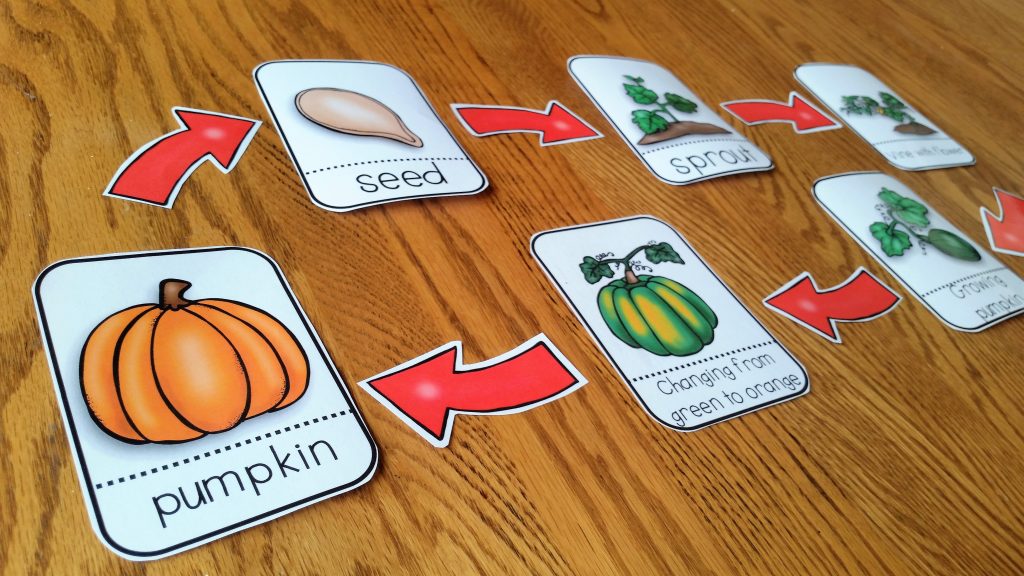 The kids used our model to complete an adorable activity from Babbling Abby in their Reading Response journals! Did I mention it's free in her store? Go snag it here!
I love to fill my library with books about our theme for the week. Here's some of the books I KNEW my kids would love to read as we learned more about those large orange gourds!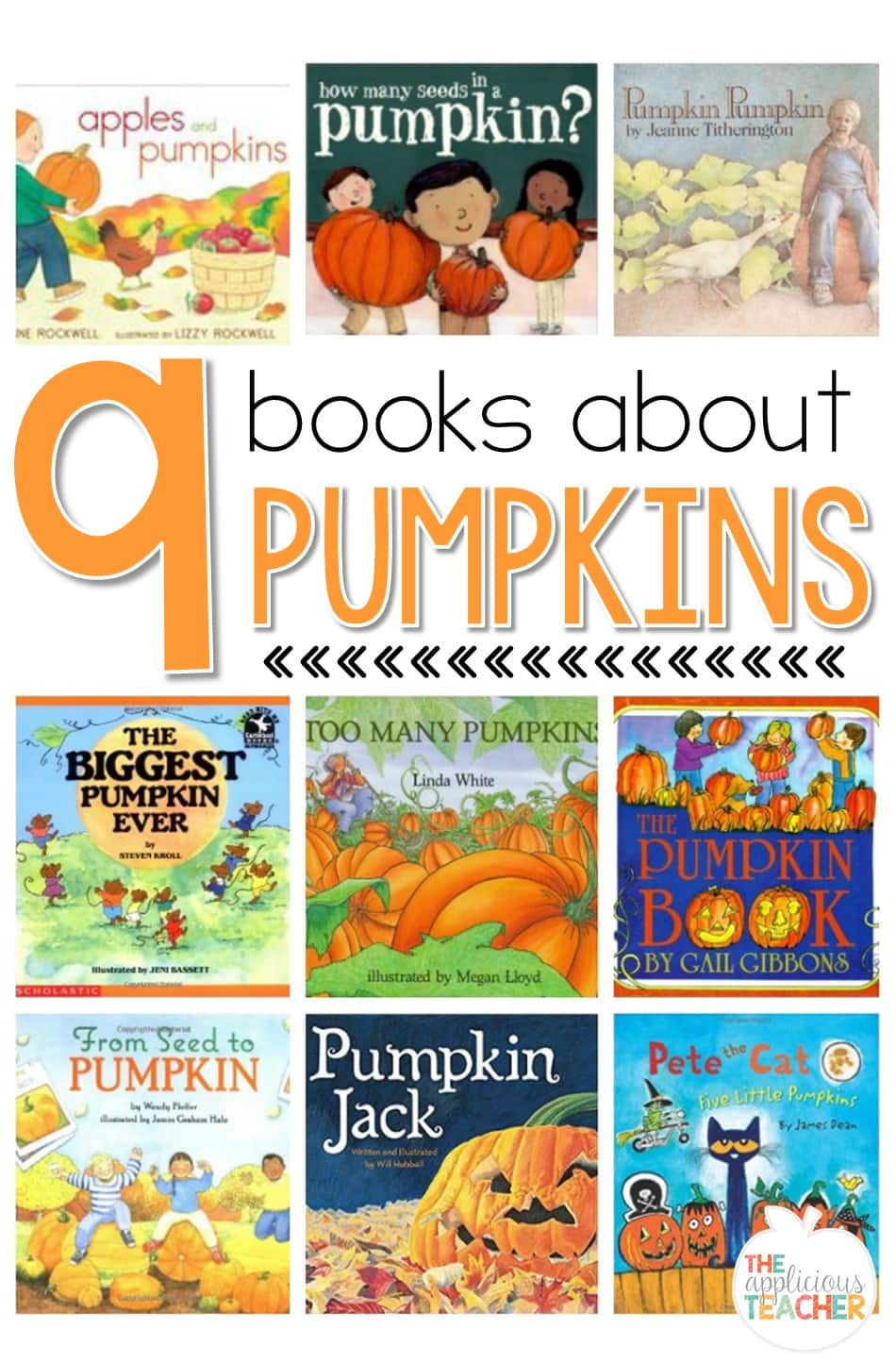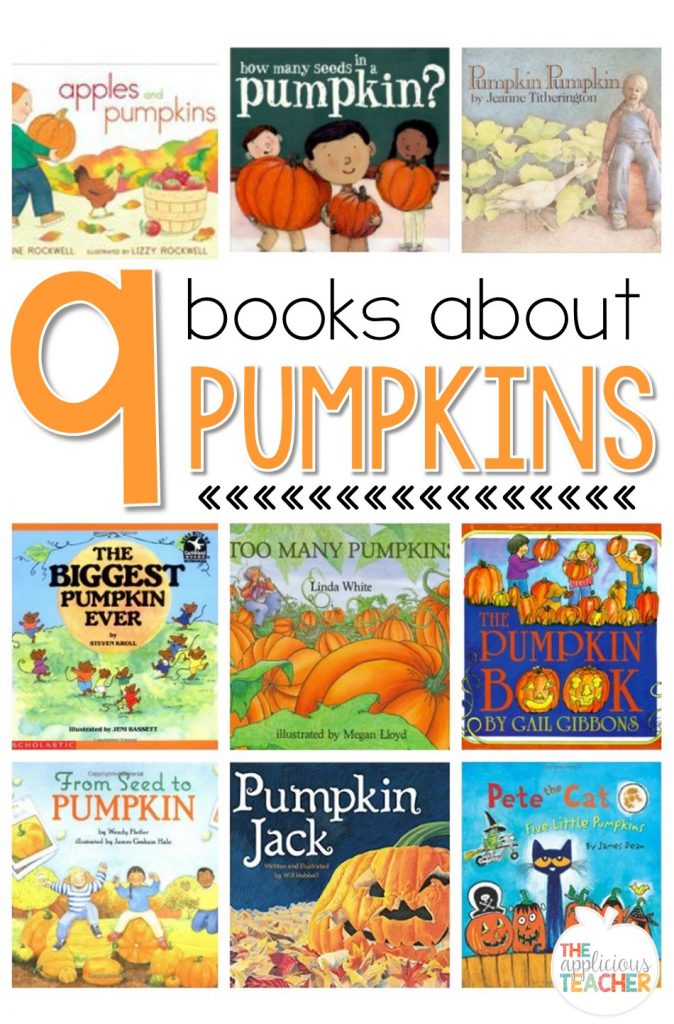 After learning so much about pumpkins we HAD to share our new found knowledge. So, we created a pumpkin tree chart!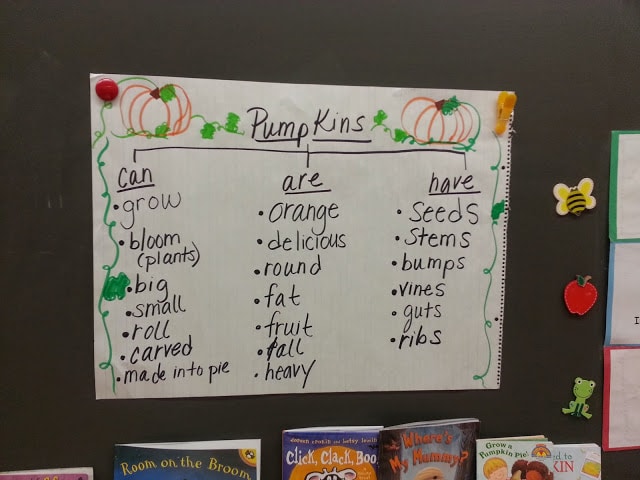 In centers, the kids had a blast working to label the parts of pumpkin using
this center
. It was a great way to reinforce those ever important text features. This also prepared us for some pumpkin discovery fun for Friday!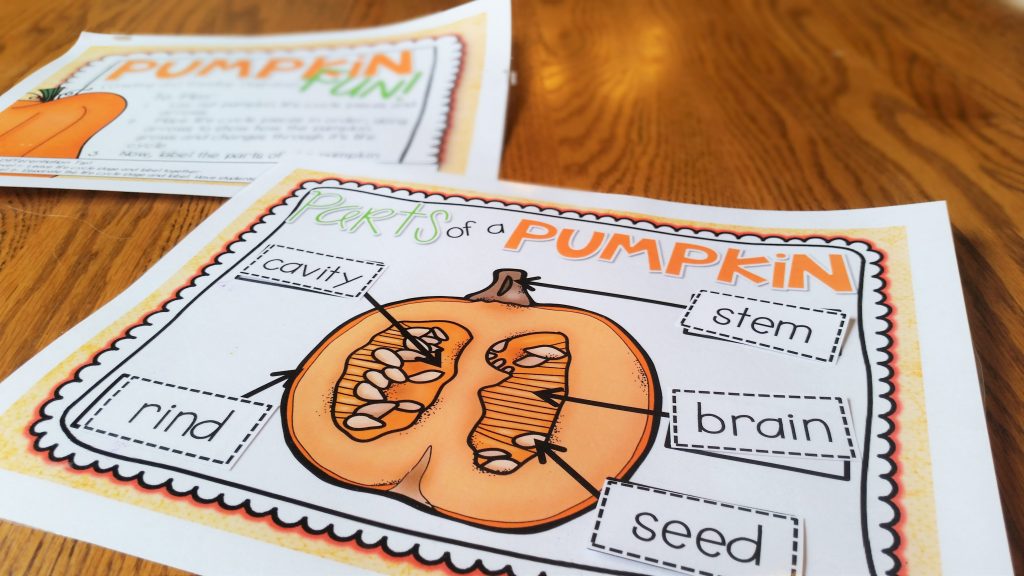 Since we had learned about common and proper nouns a few weeks prior, it was a perfect time to put
this pumpkin sort
in the rotation for review.
Pumpkin Writing
With all this learning and reading about Pumpkins, we had to work to write about them! We are working on expository writing, so I thought it'd be great for the students to write the steps for carving a pumpkin. But, of course we had to ACTUALLY carve a pumpkin to see what those steps were! You can't teach about pumpkins and NOT carve one, right? Right…!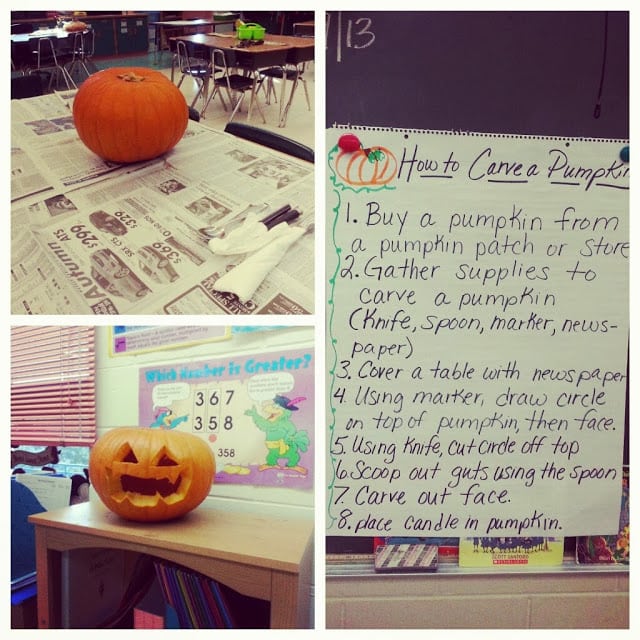 So… yours truly rolled up her sleeves and carved a pumpkin with a very simple face. (No judging!) As we carved the pumpkin, we brainstormed the steps and wrote them on a chart for later. You can't just carve a pumpkin in class and expect not to do ANYTHING with it! I also had the kids help me scoop out all the guts! It got a little messy to say the least, but the students were soooo engaged!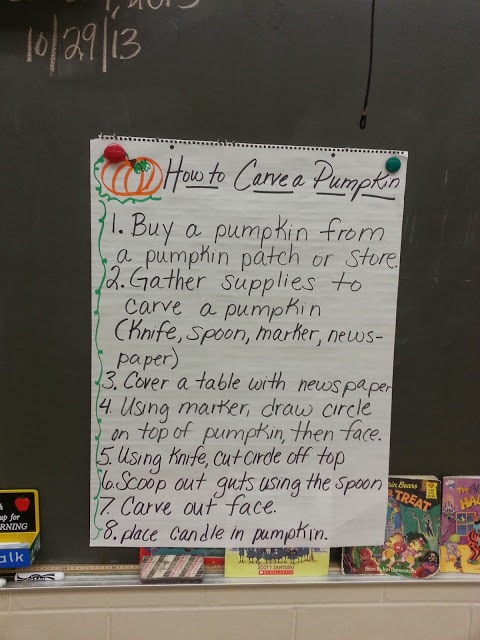 The next day, we took those steps and transformed them into an expository writing on "How to Carve a Pumpkin". We of course had to make cute pumpkins for our writings!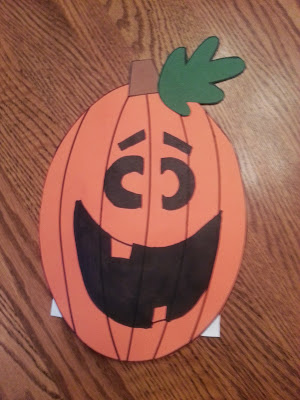 On the back, we wrote the steps. Super easy to remember because we wrote them down the previous day! I worked to model for my students how to turn the numbered steps into an actual paragraph.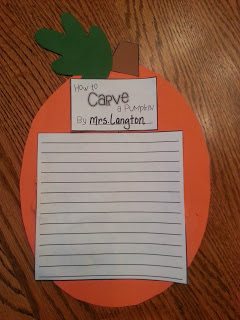 Pumpkin Math and Science
During the week, I had parents send in pumpkins of varying size and weight. I kept a little collection on the back counter. The kids loved touching them as they went to get a drink! LOL! We used these pumpkins for a fun science/math lesson for the end of the week. This activity was by far my students' favorite pumpkin activities of the week!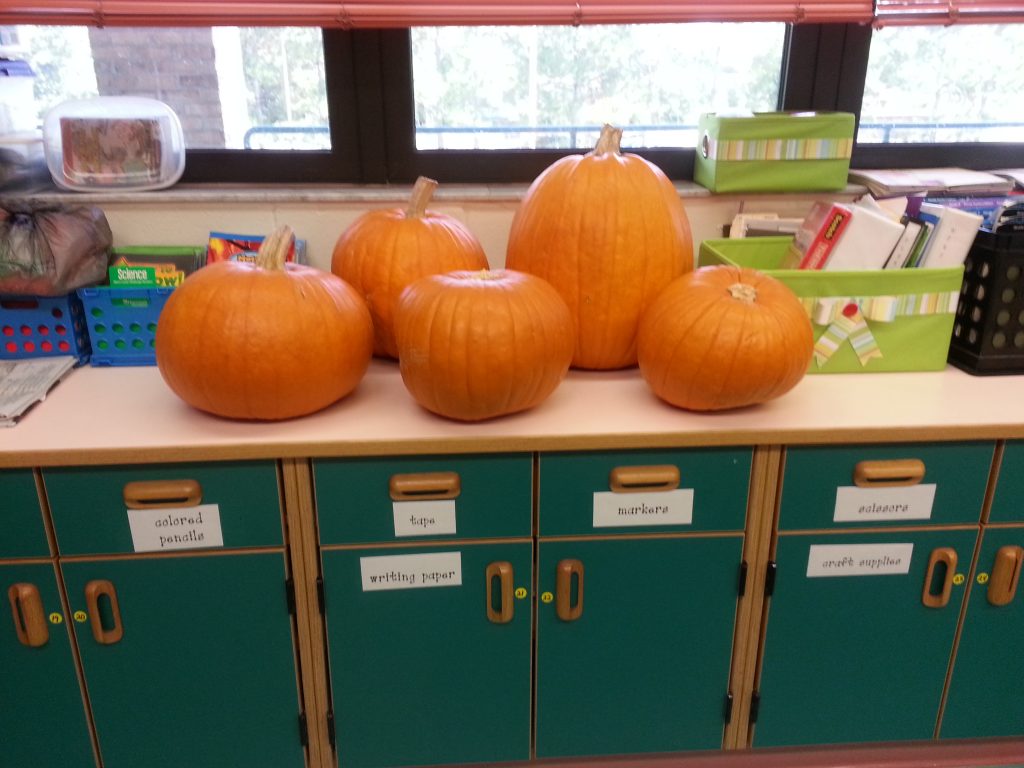 On Friday, I had a few parents come in to help. We covered the desks with newspaper and split the students into 5 groups. Each group got a pumpkin to "explore". First, we weighed the pumpkins to see which one was heaviest. Then, we checked to see if the pumpkins would sink or float. Guess what?! Pumpkins float! We also checked the circumference of each pumpkin to see which one was the biggest.
Finally, we were ready to explore the inside of the pumpkins! I had my parent volunteers carefully cut a hole in the of the pumpkins.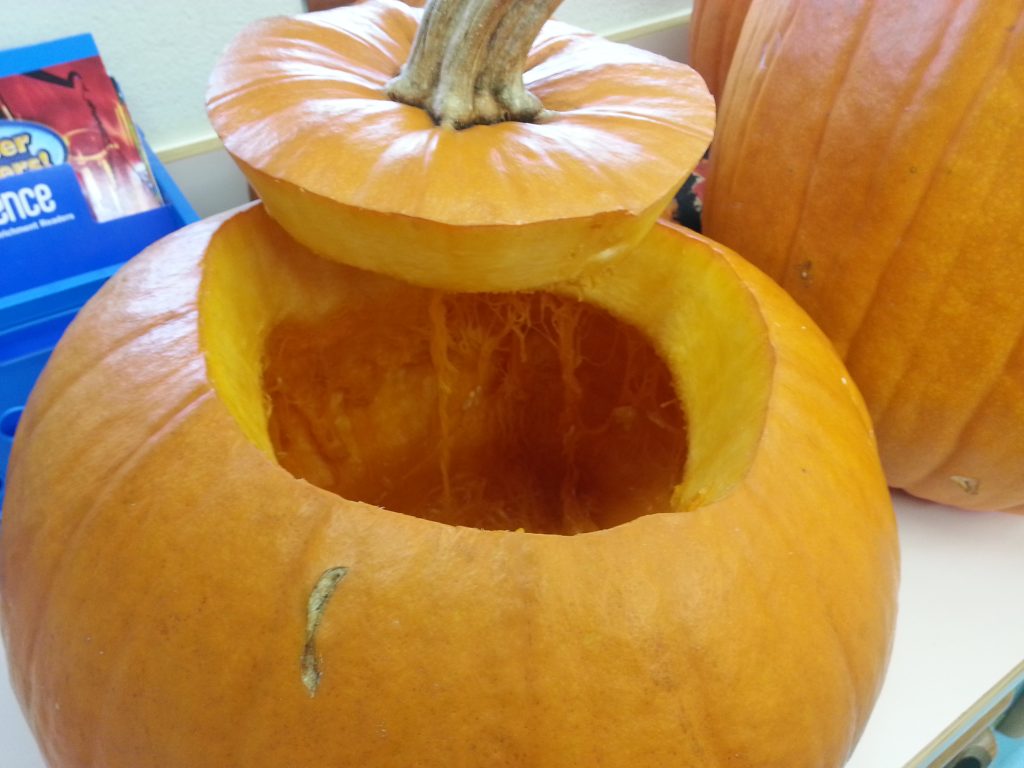 Then, the students were ready to explore the inside of the pumpkin. They worked to find the different parts that we had discussed earlier in the week. Then, students were tasked with counting the seeds! We had to see which pumpkin had the most. My kiddos were convinced that the largest pumpkin would have the most seeds. While students were counting, I walked around and helped students discover faster counting techniques. Many started counting by ones, but then quickly realized that it was taking too long to count them all. Many of the groups switch tactics and worked to make groups of 5, 10, or 50.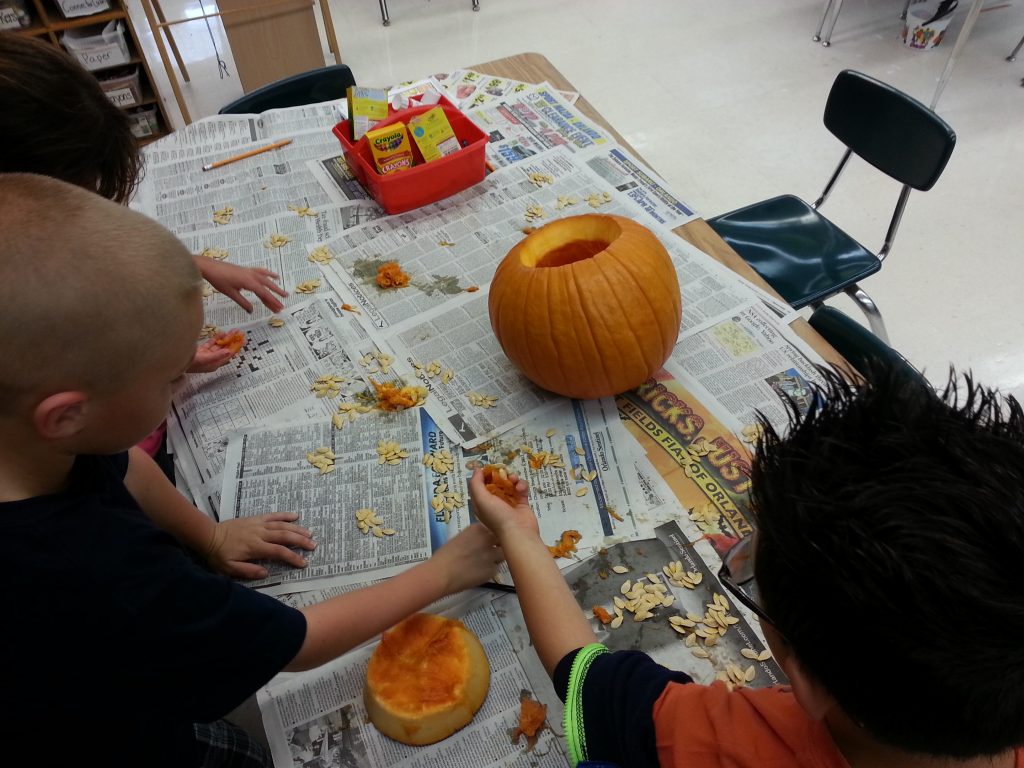 In the end, students discovered that our littlest pumpkin had the most amount of seeds! Go figure! What a fun filled pumpkin week we had!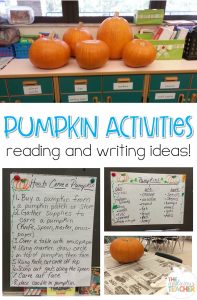 So what are some of your favorite pumpkin activities? Share below!
Sign up to snag these!
Receive all these classroom management tools right to your inbox!