As teachers we're constantly reading.
Like seriously…
Data charts IEPs, meeting notes, emails, student chicken scratch (I mean what word is that??).
The last thing we want to do when we get home is to READ anything else, I'm sure… But these books? These books are the books teachers should read. The kind that touch your teaching soul. Yes… there's some professional development mixed in, but the majority of these books are books that are written for when teachers are off duty. From uplifting, to silly, to just down right smart, warning some may even bring a tear to your eyes! Check out this list of top 10 books that EVERY teacher should read.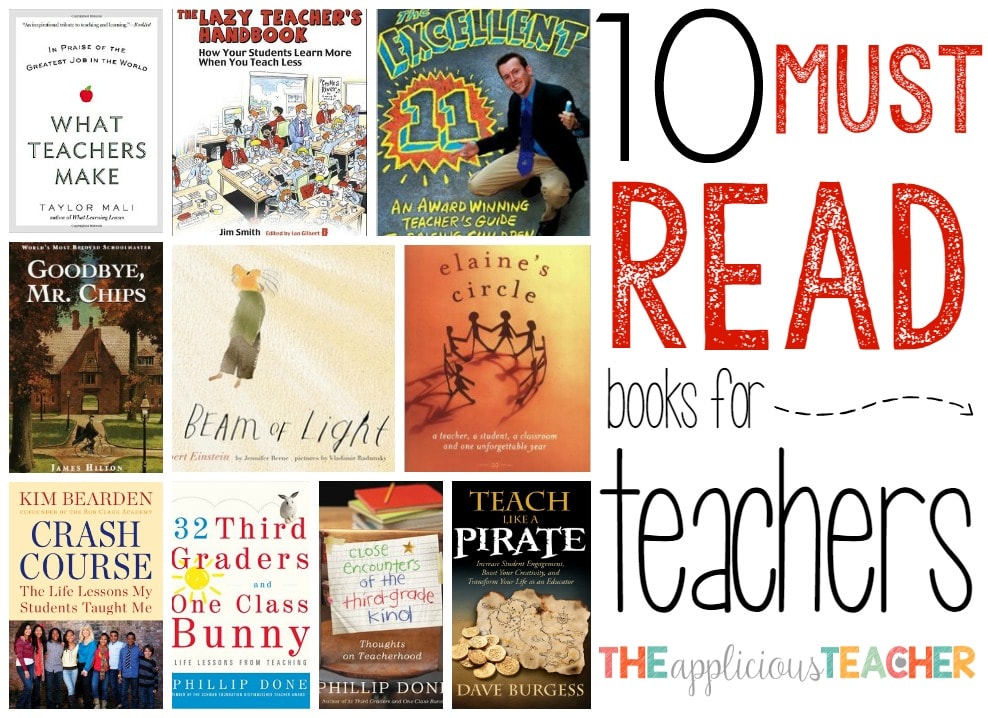 Please note this post contains affiliate links. Every time you order an item that is recommended, I earn a nonimal fee in return. These small fees help keep this site going. 
1. 32 Third Graders and One Class Bunny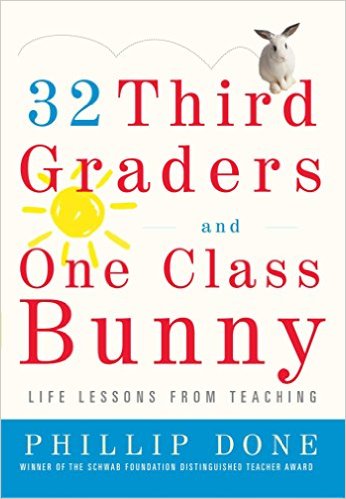 This warm and humorous "memoir" style book by Phillip Done will have you laughing, crying, and thinking… YASSS… in a way only a teacher understands. In 32 Thirty Two Third Graders and One Class Bunny, Phillip Done shares his most beloved memories from teaching from his first year grinds, to the perils of being a bachelor in an elementary school setting, and the joys of and trials of educator tomorrow's leaders.
When I (finally) got my first teaching job, my mom gave me this book. At the time, I barely had time to read my required Professional Development books let alone a silly little book about a guy who teaches. But once things settled down that second year, I found this little gem ready for me on my book shelf. Each night after a long and tiresome day at school, I'd read a chapter in bed and chuckle at the "so true" moments that Phillip shares. This is one of my favorite books and a MUST read in my opinion for anyone in the teaching field, or wanting a light read with lots of heart and loads laughs. You can thank my mom.
2. What Teachers Make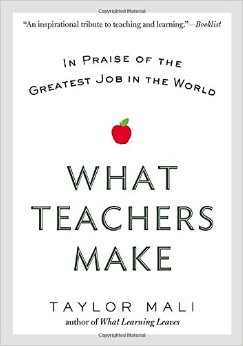 If you've ever been to a professional development for teachers or been in the trenches for  a while, you are very familiar with the poem of  the same name. What Teachers Make is inspired by that AMAZINGLY uplifting poem penned by our author. In the book, Taylor writes part inspiring anthem for our field and part a practical guide to effective teaching techniques.
This book is perfect for the newbie and veteran teacher alike as it calls to remind us that we, as teachers, have the greatest, most challenging, and important job in the world.
3. Elaine's Circle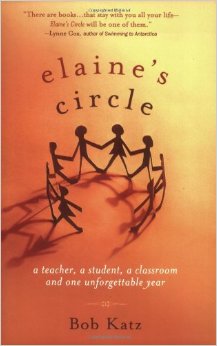 Let's get one thing straight before I share this next book with you. This book will make you cry. Like buckets. Like raining buckets on the last day of school of the best class you ever had but worse, buckets. If you're not into heartwarming teary eyed books, then move along. But, if you like to indulge in reading uplifting-but-sad-but-happy-but seriously-sad-books, then this book is for you.
Elaine's Circle by Bob Katz focuses on the real life story of Elaine Moore, a 4th grade teacher in Alaska, and the extraordinary  lengths she goes to when one of her student's is diagnosed with a terminal brain tumor.  This book provides a heart-wrenching look at the  remarkable achievements of Ms. Moore, the supportive community, and a group of children who rallied to make the student's impending death an unforgettable lesson about life.
Seriously folks… wonderful, deep, and tear jerking the whole time. When to read it? Not on lunch break at school, but over the summer while in your "I haven't left the house or put on real clothes in 5 days" moments.
4. The Excellent 11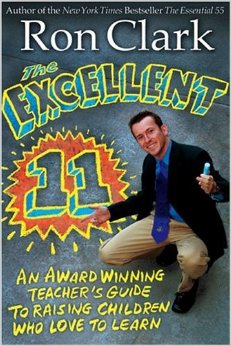 Written by one of the most well-known and inspiring educators in the nation, The Excellent 11 is a teacher's companion to Ron Clark's The Essential 55. Written to inspire and educate teachers on creating students who LOVE learning, this is a MUST read. Actually, any book by Ron Clark is a must read in my opinion. His positive attitude and always forward determination brings a new found hope to beaten down veterans and overwhelmed newbies alike.
Other amazing books by Ron Clark: Move Your Bus and The End of Molasses Classes.
5. Beam of Light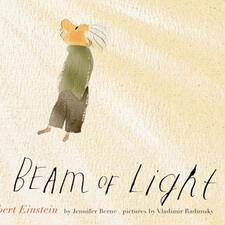 On a Beam of Light by Jennifer Berne is one of those inspiring picture books that you have to read to your class! This creative picture book follows a young Albert Einstein into adulthood and focus on how imagination can be your guide in discovery amazing new things. Although written about one of the most infamous mathematical minds, it is not a biography. Ms. Berne works to inspire the reader and urges future generations to answer the questions that Albert couldn't. My favorite part of this book is the illustrations. The watercolors are a stark contrast to the mathematical genius found in the books main subject but allows the reader to use their imagination to fill in the story.
6. Teach Like a Pirate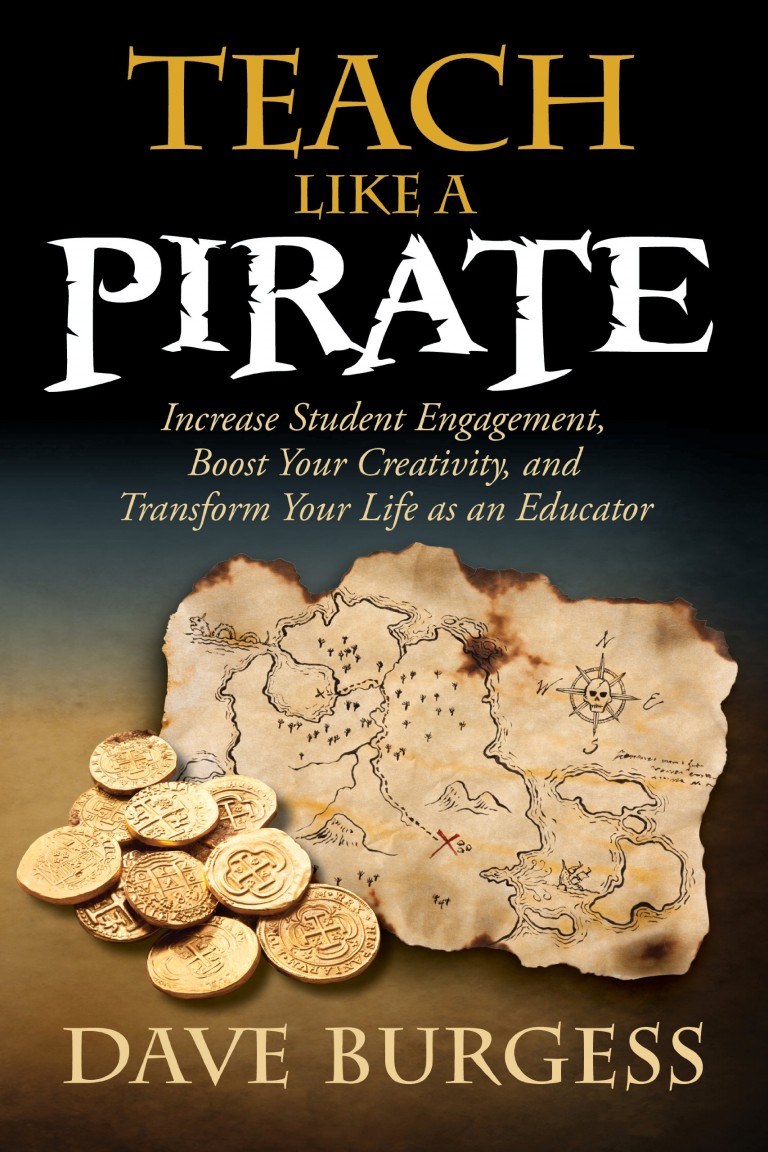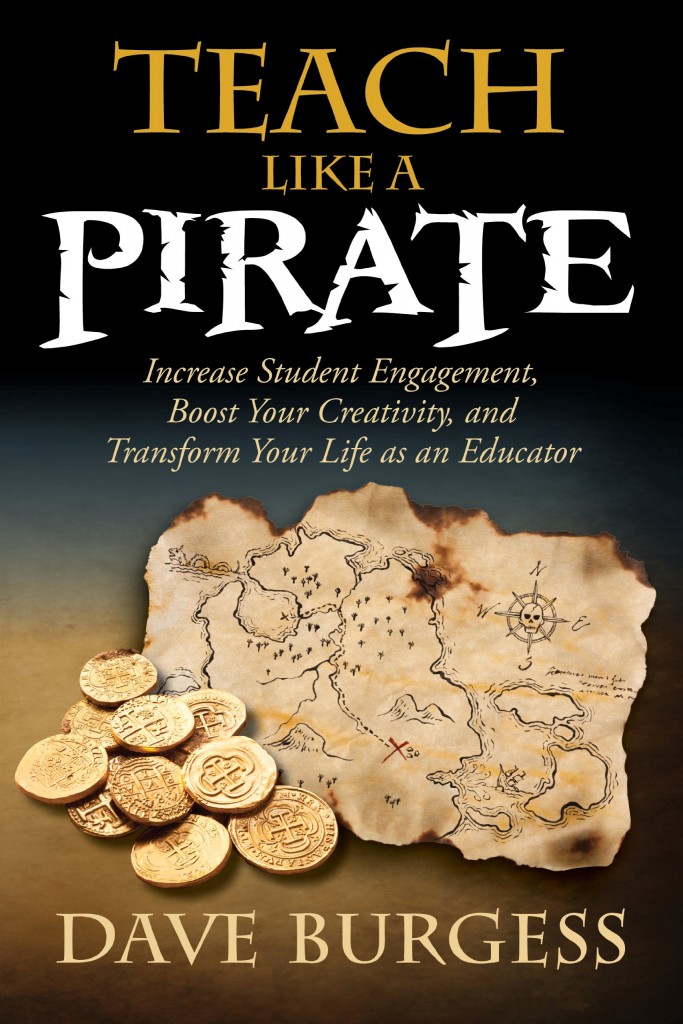 Ok… I know what you're thinking… PD on my time off? N.O. But I promise this awesome book won't read or feel like any other PD reading you've done before. In Teacher Like a Pirate, author Dave Burgess  works to inspire you, offer practical techniques, and provide innovative ideas. All geared toward increasing student engagement and boost your creativity as an educator. The book promises you'll learn how to:
• Tap into and dramatically increase your passion as a teacher
• Develop outrageously engaging lessons that draw students in like a magnet
• Establish rapport and a sense of community in your classroom
• Transform your class into a life-changing experience for your students
Even if it sounds too good to be true… who doesn't want to read a book that encourages you to teach with scaly-wag? Arr! Bonus? There's always a summer reading group going online, so you can enjoy this book with some of your online friends! (Just check out the hashtag: #teachlikeapirate to see some amazing things!)
7. Good-bye, Mr. Chips

If you fancy Classic English Lit or heartwarming tales, then you'll love this classic of the world's most beloved schoolmaster. Goodbye, Mr. Chips follows the life of English schoolmaster Mr. Chipping as he journeys through teaching at a Private English School for boys in the 1870's. It is told through the memories of the many students who came to say their final farewells.
8. Close Encounters of the Third Grade Kind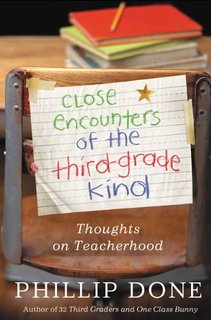 Like I said in book recommendation one, I'm a huge fan of Phillip Done's easy going and relatable writing style. It is only fitting that I recommend his other teaching memoir book, Close Encounters of the Third Grade Kind. Readers can expect the same "only a teacher" heartwarming stories from this book, but this time Phillip leads us through a regular school year with all its ups and downs as only a teacher can experience it.
9. Crash Course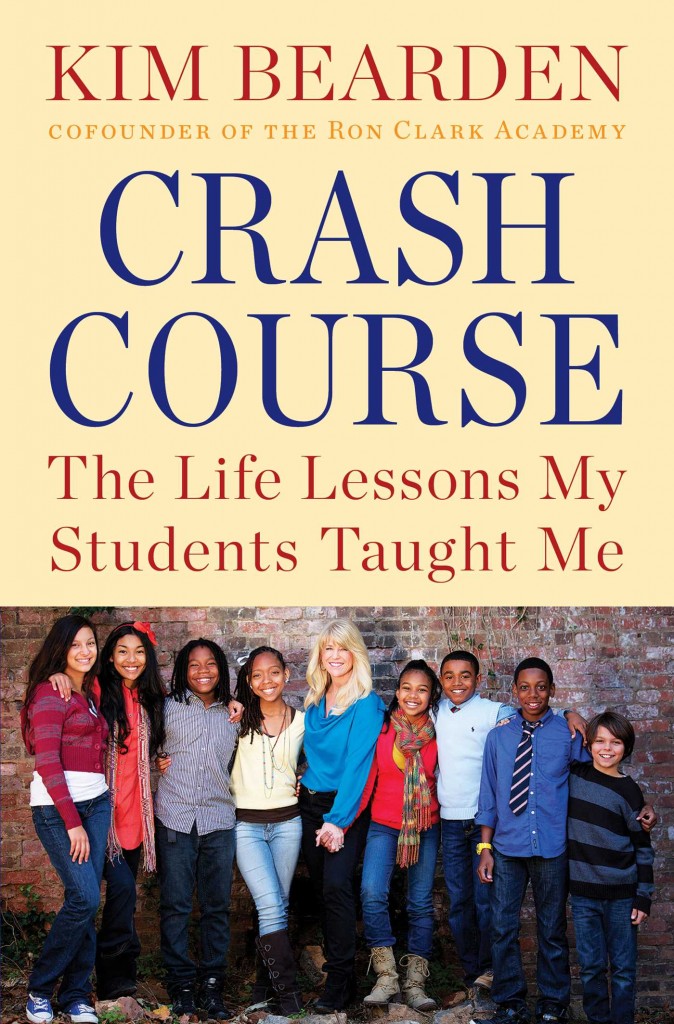 Ron Clark inspires educators around the world and his Co-founder Kim Bearden is just as inspiring. This true story follows Kim as she shares how a group of inner city school kids taught her to overcome personal adversity and achieve success and happiness. From first year blunders to co-founding the ultimate school, Ron Clark Academy, Kim will have you laughing and tearing up with her "life lessons" book.
10. The Lazy Teacher's Handbook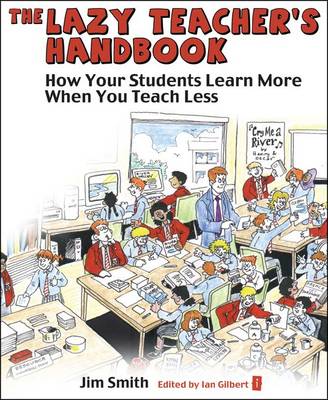 Let's get one thing straight. Teachers are not lazy. They are overworked, stressed out, and underpaid. In Jim Smith's The Lazy Teacher's Handbook, he encourages teachers to step back and let students do more of the work. The title is a interesting, but his message is clear. Putting students in charge creates less work for you and more engagement and ownership from them. The best part is that Smith's handbook even gives you easy-to-apply and highly effective strategies for doing just that! They all have the seal of approval by real students in real classrooms. In fact, many of them have been created by the students themselves. So why is this a "must read? Because, anything that helps me become a better teacher while doing actually less work is golden in my book. Genius if you as me… GENIUS!
So, have you read any of these 10 MUST reads? Or do you have another book you think must be on the top of every teacher's "to read" list? Share in the comments below!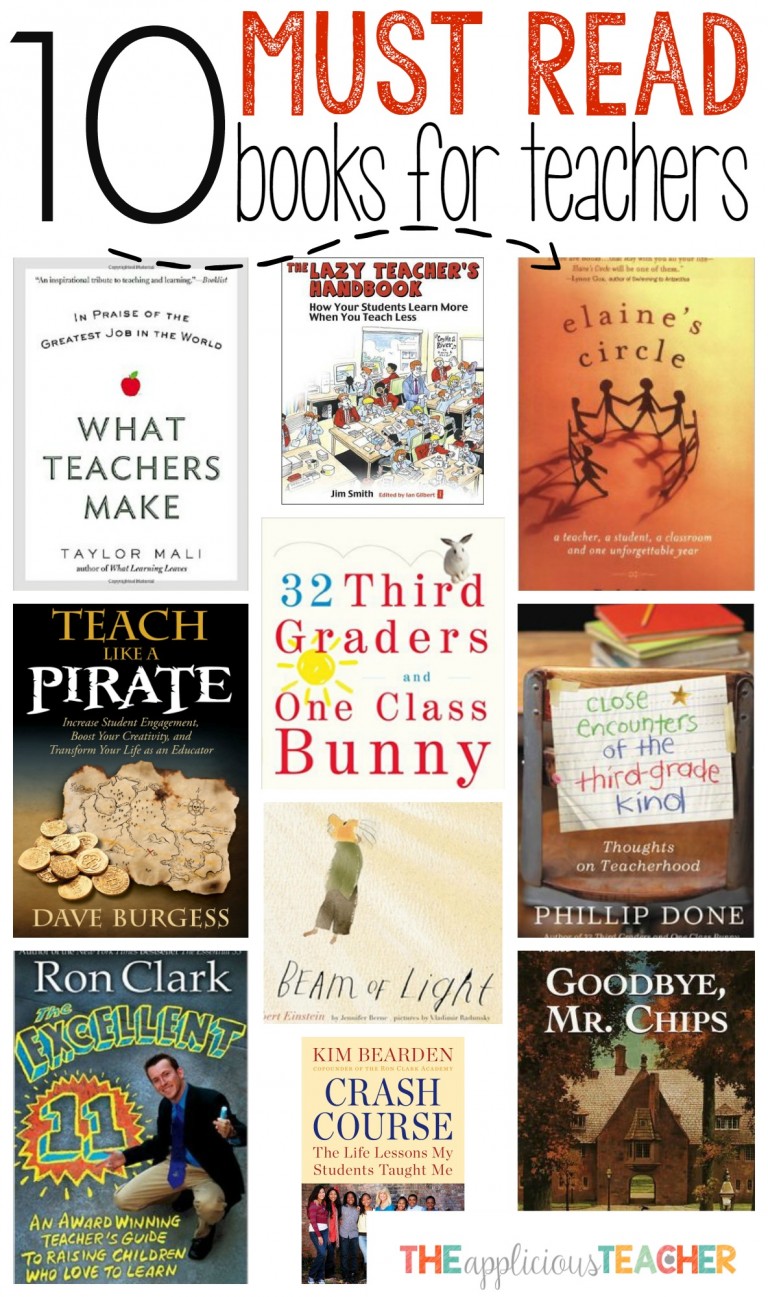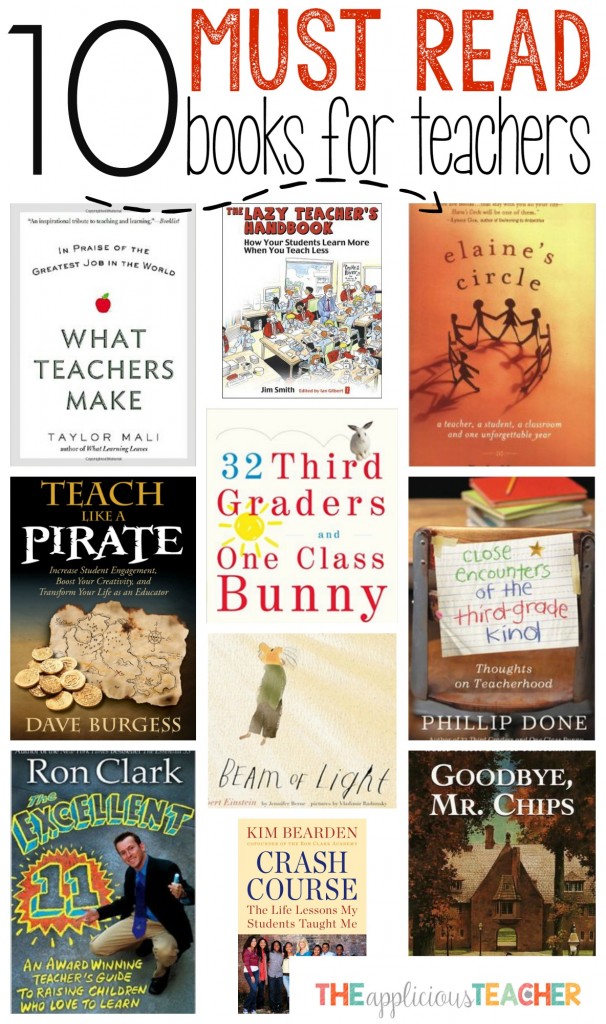 *Please note: this post contains affiliate links.
Sign up to snag these!
Receive all these classroom management tools right to your inbox!