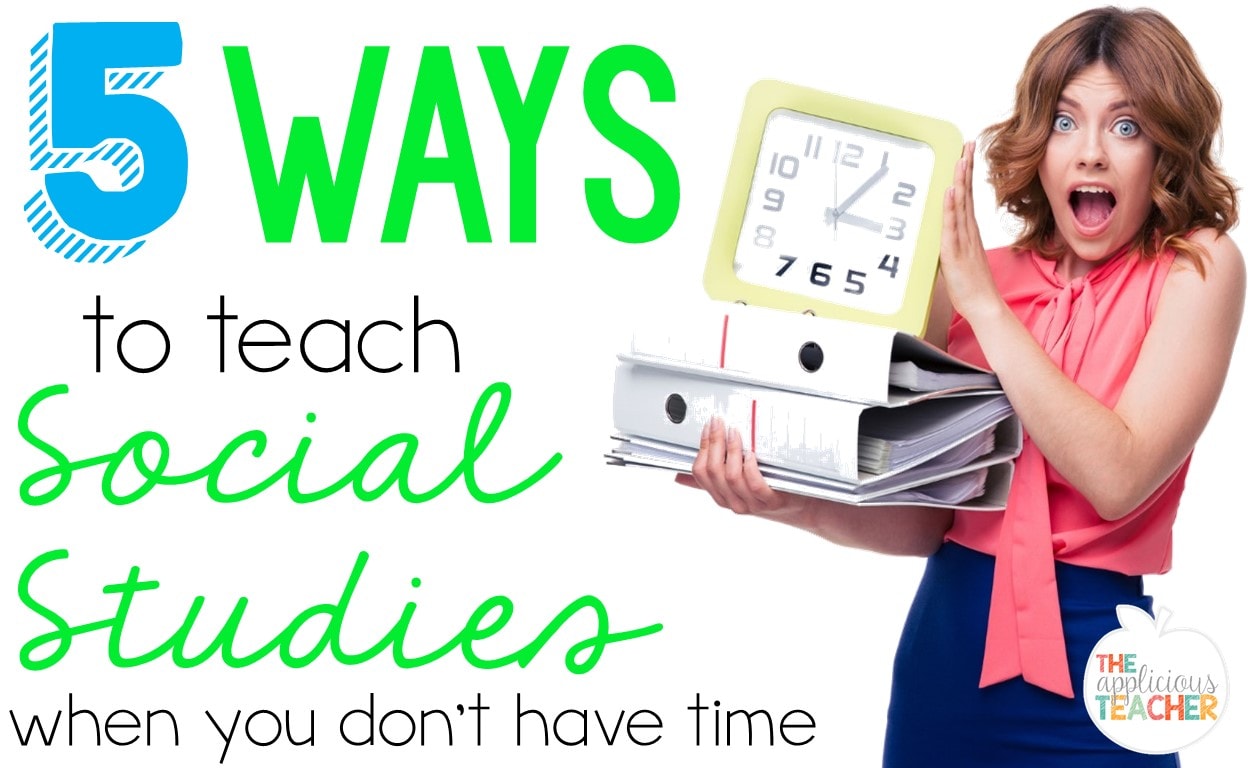 Social Studies… the one subject that always got the wrong end of the stick. Sure, we'd make it fun and engaging and I would never say my students hated Social Studies time, but if math, reading, or science went over… unfortunately, Social Studies got pushed to the next day. I know I can't be the only one who struggled with making Social Studies a part of our everyday routine! So,  I've got April here from Cullom Corner to share some of her favorite ways to get Social Studies in when you just don't have time!   Thanks April!
As a secondary social studies teacher, I was alarmed when I heard my feeder elementary school only taught social studies 30 minutes twice a week. No wonder my students lacked background knowledge! However, it is possible to expose students to social studies in the elementary classroom, even when you have a small amount of time.
Here are 5 ideas to try:
      1. Use Fun Facts!
Make a bulletin board sharing what happened on that day or week in history. Here are a couple of the many websites and apps available that do this very thing: This Day in History and On This Day… App, which is highly rated and can go straight to your phone.
     2. Incorporate Social Studies into Reading Time
Ask your librarian to help you find books incorporating historical events and people aimed at young children.
I am sure they would love the opportunity to share these resources with your students. Additionally, there are numerous historical coloring pages online for pre-reading students or when you want to do something different.

     3. Incorporate it into Holidays!
Teach about the history of the holiday and significant people. Thanksgiving, MLK Day, and President's Day are obvious, but what about Halloween, St. Patrick's Day, or Valentine's Day? Each of these holidays has a link to historical stories and people.
      4. Incorporate it into Math!
Believe it or not, Social Studies can be incorporated into math. Why not accomplish more than one objective/standard in one lesson? Math can easily be a place to teach map skills and economics concepts like needs v. wants, goods v. services, the history of money, and bartering/trade. Check out these lessons: Needs & Wants Stocking Sort and Economics Budget Activity.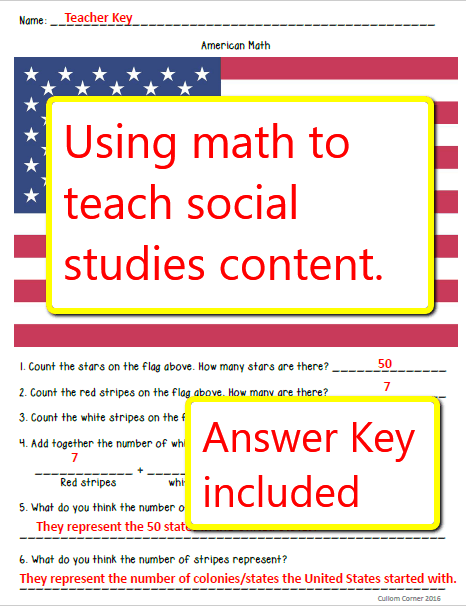 5. Incorporate it into ELA!
Social Studies fits naturally into the ELA curriculum. There are numerous historical stories and documents that can be used to meet ELA Standards. Simple content words could be used as vocabulary and to teach syllables, vowel sounds, prefixes and suffixes, etc. Historical documents, like the Pledge of Allegiance, could be used to teach the writing of informative, narrative, and opinion pieces. For example, after reading the Pledge of Allegiance, students could circle words they don't know, look up the meanings, and illustrate them in some way.   They could also write out what the Pledge means to them or a story about a time they heard the Pledge recited.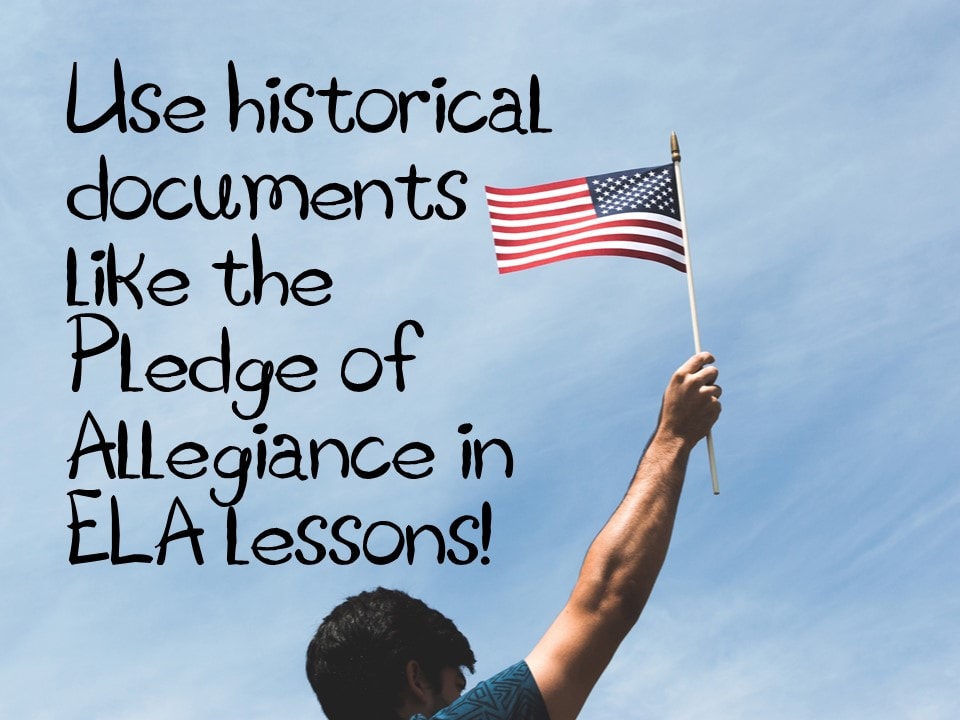 Social Studies is an important subject in which students learn a variety of skills. Despite limited time, there are lots of ways that you can incorporate it into your daily activities. I have created a free product that uses all of the suggestions mentioned. There is a template for the Fun Facts, a list of suggested books and links to coloring pages, a lesson on Veteran's Day, a lesson using math, and an ELA lesson.
Check it out here!
For more resources, I have created a Pinterest board full of free resources on this topic.  Be sure to check it out!
What other ways do you incorporate social studies into your classroom? I would love to hear your thoughts!
April Cullom has taught high school social studies for ten years near Birmingham, Alabama, where she lives with her husband, James.  She is incredibly passionate about helping elementary teachers provide a stronger social studies foundation to students.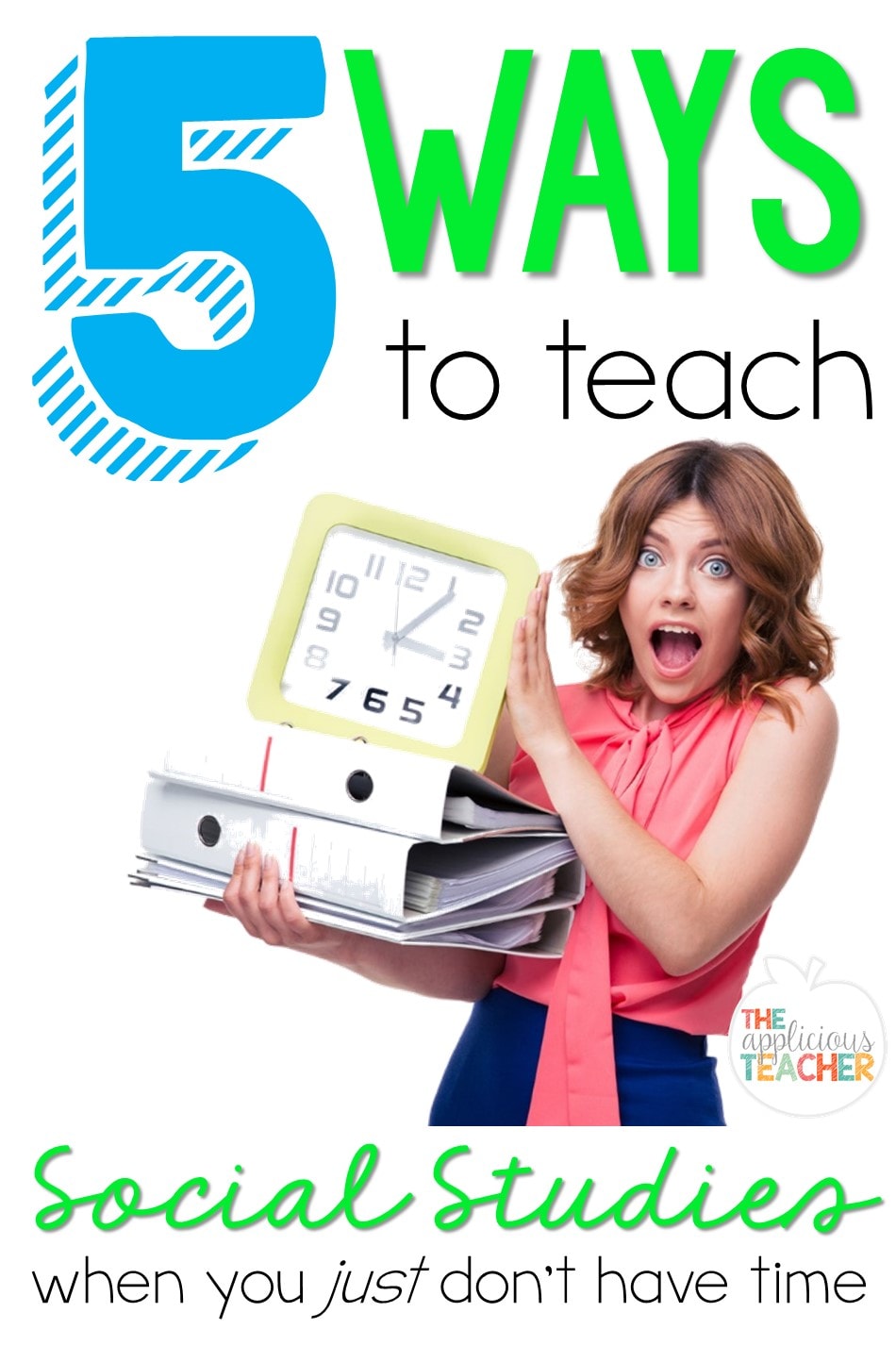 You can see more from April Cullom on her blog: Cullom Corner
Sign up to snag these!
Receive all these classroom management tools right to your inbox!