Our story this week was "Officer Buckle and Gloria", by Peggy Rathmann.
(Click the pic to grab this book!)
This truly is one of my favorite stories. Not only because it has a sweet message, but also because you can use it to teach soooooo many different concepts!
Which is exactly what we did!
The most obvious one is using this story as a base for teaching and understanding rules about safety.
After reading the story, we brainstormed some of the safety tips we remembered from the book.
(We did this portion QUICKLY- Can't you tell?)
Then we used my persuasive writing activity, "The Most Important Safety Tip"
to create a persuasive writing about what we thought the most important safety tip was. Be sure to re-download this puppy if you already have it! I've added and updated this pack! (Click
here
or the pic to snag it from my TpT Store)
Loved how we used the brainstorm to add specific details to our writings.
We've been working on strengthening our work with evidence, so this was right on point!
After some peer (and teacher) editing conferences, we published our writings.
complete with stars illustrating our safety tip!
This story also lends it's self nicely to using illustrations to help understand a story.
Love how Peggy Rathmann never really "tells" us about Gloria's theatrics, but it is plastered all over the pages.
Here's a video of this story, too!
Of course, story telling through pictures is Ms. Rathman's specialty, as also illustrated in, "Goodnight Gorilla".
(click the pic to find this on Amazon!)
We used this illustration from the story to make a predication as to what would happen through the rest of the book.
(Great way to sight specific evidence!)
Don't have access to this cute book?
Here's a video of this one as well!
We also worked on using illustrations to draw conclusions, so as a quick fun activity we read, "Animals Should Definitely NOT Wear Clothing".

(Click the pic to find this book online!)
It's an oldie but a goodie! My class LOVED telling me why the animals shouldn't wear clothes!
Then, we took to our Reading Response Journals and answered the age old question…
"Why shouldn't animals wear clothing? Sight specific details to support your claim. Be sure to use an illustration in your response."
(Yeah… we're full on CCSS up in this room…)
Here are a few of our responses…
(Frog)
(beaver)
(dog)
The class was full of giggles as we shared our answers with our shoulder partners.
Well those are just a few of the activities we did this week! Next week we start holidays! Getting my centers and activities prepped! #cantwait #Gingerbreadfun
(Click the pictures to check these out!)
Ahhhh! The smell of fresh lamination! #anyonewanttohelpmecut
Well, now it's time for me to enjoy my Friday night! I've got a date with the couch, a redhead, and a movie! (Some lamination *may* crash this date night…)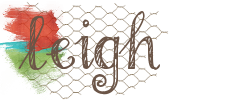 Sign up to snag these!
Receive all these classroom management tools right to your inbox!