Can you believe it is already the first week of December? Neither can I!
I just wanted to stop in to share what we've been up to so far this week. It's been a busy three days and full of regrouping and PJ's!
In math, we're making the transition between mental math strategies and applying the traditional algorithm for 2-digit addition with regrouping. To help understand the concept behind regrouping ten ones for 1 rod (or ten), we played a dice game called "Race to a Flat".
To play, we made a hundreds frame on our desk with dry erase marker.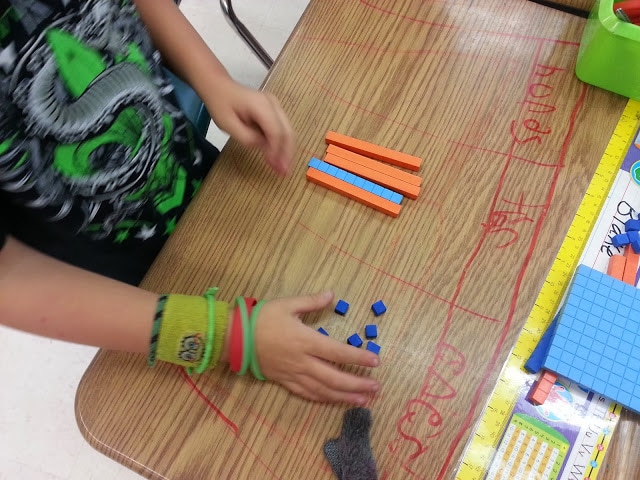 Then each student got a baggy full of ones, rods, and one flat.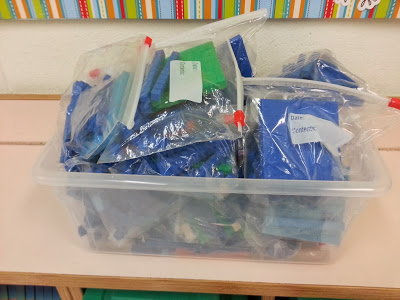 ( Each baggy is already packed with 20 ones, 10 rods, and one flat. I keep them like this for the year. This way they are ready to go whenever we need them for a review of place value or a game!)
The kiddos had a blast rolling the dice, adding to their ones, and regrouping their ones for rods. The first person to trade their 10 rods in for a flat (hundred) wins! (This year my kiddos are all about the competition.)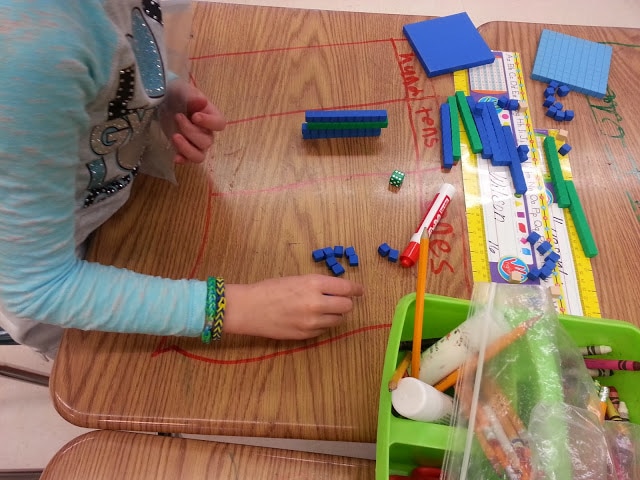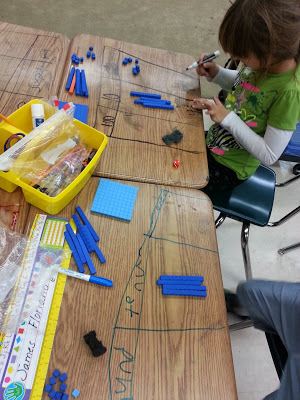 They're favorite part of the game is when the class played against me… some how they won. Smart kids! 😉
On Tuesday, we had our annual PJ Night! We had a blast!
The kiddos (and teacher included) wore their pj's!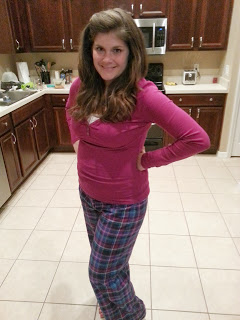 The night was dedicated to fun. We started off by reading a really sweet book that set the tone for the evening.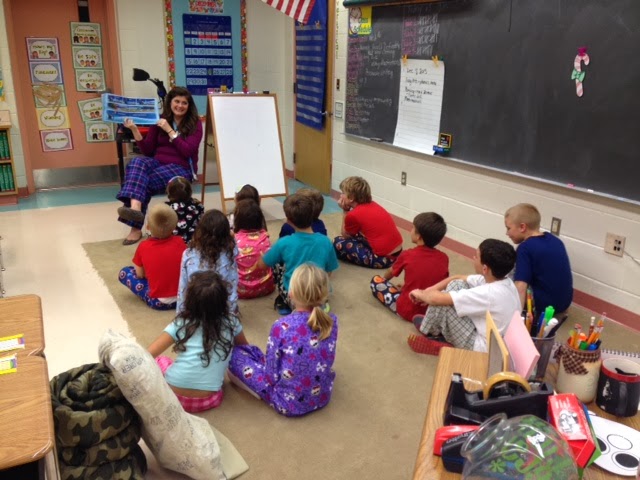 The class was full of giggles as Santa tries to find the perfect team to pull his sleigh for Christmas. Of course, in the end he is led to believe that reindeer would make the perfect guides!
Then of course, we had to make reindeer!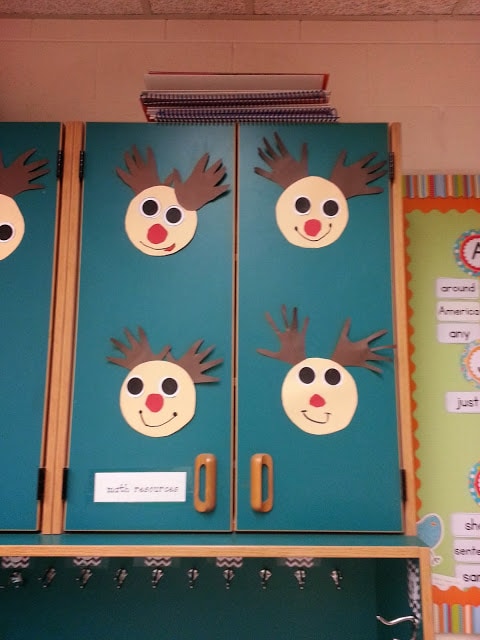 This craft was so simple, but turned out soooo cute! We traced a large circle onto light brown paper. Then cut out a smaller circle for the nose. We finished the project with big eyes and traced hands for antlers. Perfect activity to decorate the classroom with! You can grab the pattern
here
(or click the picture.)
Now, no PJ Night is complete without a good ole' fashion pillow fight!
I separated the boys and girls and set some important ground rules. (no hitting the head, or using excessive force) Then the kiddos had 60 secs to hash it out!
Here's a couple of action shots from that!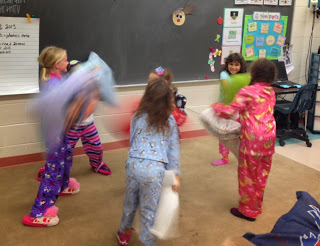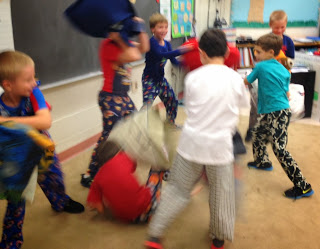 Once we settled down, we had some hot cocoa ( or marshmallows with a bit of hot cocoa) and cookies while we watched the classic claymation version of Rudolph the Red Nose Reindeer.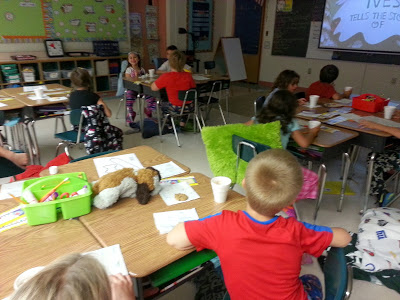 What a fun night indeed!
I'll be back later this week to share how our 2-digit addition with regrouping is progressing as well as our plans for the rest of the holiday season!
Sign up to snag these!
Receive all these classroom management tools right to your inbox!