Back by popular demand, I want to share with you my 3rd Grade Reading Comprehension Assessments. This amazing resource is similar to the 2nd Grade Reading Comprehension Assessments. The reading tests will allow you to progress monitor your kiddos reading comprehension throughout the year. Not only that, but it will also help prepare your students for any upcoming standardized tests. Believe me, I know how important that can be when you are wanting to alleviate any test-taking anxiety! Come take a peek at this wonderful resource!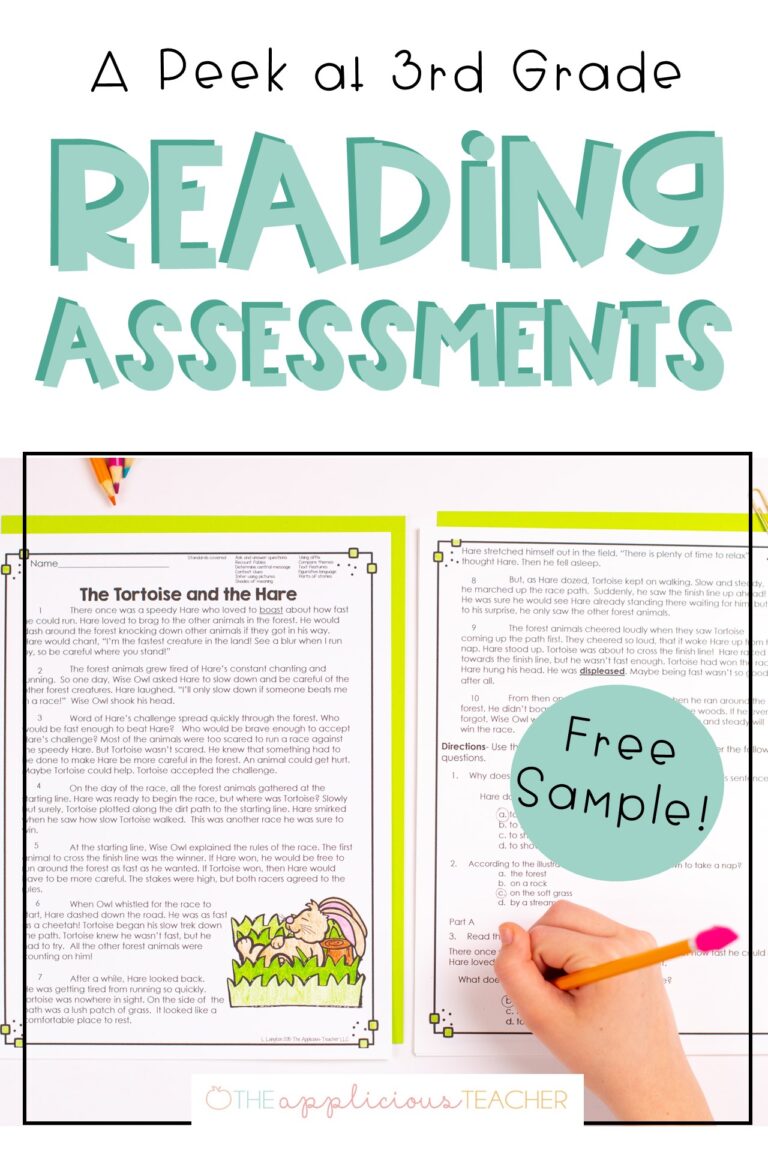 3rd Grade Reading Comprehension Tests
There are three comprehension tests per nine weeks for a total of 12 different 3rd-grade reading tests! The three passages per assessment will help foster testing stamina and meet 3rd-grade testing rigor demands. Also, the reading comprehension passages and questions are perfect for spot-checking your students' reading throughout the year. Another great feature is that for each quarter, there are poems, plays, and Cloze Reading practice or an editing task for each assessment.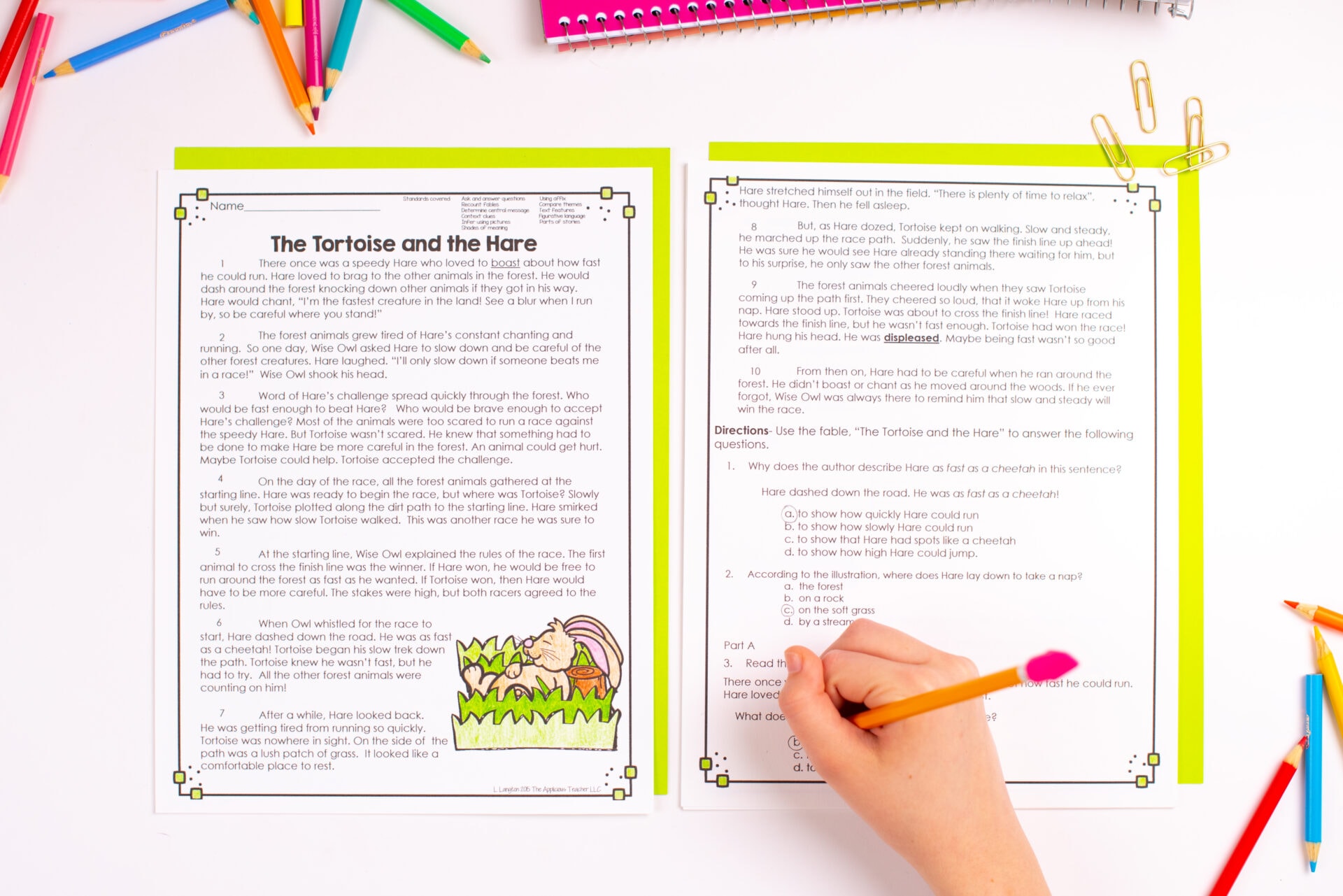 The 3rd Grade Reading Passages
Are you curious to know what is included in the pack? Here is a list of all of the different passages and genres available:
Quarter 1 Assessments:
1.1- The Missing Crayon-Realistic Fiction, How Crayons are Made-Non-Fiction, The Red Crayon- Cloze Reading Practice
1.2- Making a Special Apple Pie- Realistic Fiction, The Real Johnny Appleseed- Non-Fiction, Apple Picking- Cloze Reading Practice
1.3- Sand-Non-Fiction, Flying a Kite with Mom- Realistic Fiction, Building Sand Castles- Close Reading Practice
Quarter 2 Assessments:
2.1- The Tortoise and the Hare- Fable, Interview with the Winner- Interview, Galapagos Tortoises- Close Reading Practice
2.2- The Amazing Trainer- Play, All About the Bengal Tiger- Non-Fiction, The Ferris Wheel- Poem, The Best Time of Year- Cloze Reading Practice
2.3- Men on the Money- Non-Fiction, Memorials in Washington D.C.- Non-Fiction, The Myth of the Cherry Tree- Close Reading Practice
Quarter 3 Assessments:
3.1- Space Plants-Non-Fiction, Nicki's Special Bulb- Realistic Fiction, Growing a Garden- Cloze Reading Practice
3.2- The Lemonade Stand- Realistic Fiction, A Business for Kids- Non-Fiction, History of Lemonade- Cloze Reading Practice
3.3- Man's Best Friend- Non-Fiction, A Snack for Shaggy- Realistic Fiction, Dog Being Dog- Poem, Training Stella-Cloze Reading Practice
Quarter 4 Assessments:
4.1- Busy Buzzing Bees- Non-Fiction, The Bee and the Goats- Play, Anthony's Bees- Cloze Reading Practice
4.2- Best Spring Break Trip, Ever- Realistic Fiction, Who Said?- Poem, Wilsons Nature and Survival Camp- Cloze Reading Practice
4.3- Saving the World, One LEGO at a Time- Newspaper Article, The History of LEGO- Non-Fiction, LEGO Camp- Cloze Reading Passage
Created for Your 3rd Grade Student
Each 3rd grade reading assessment is leveled so that you know your third-grade students can actually read the passages. The assessments are also standard-based which is great for preparing your kiddos for any state testing. Another great feature is that the passages offer a wide range of different genres and your students will truly enjoy reading the text!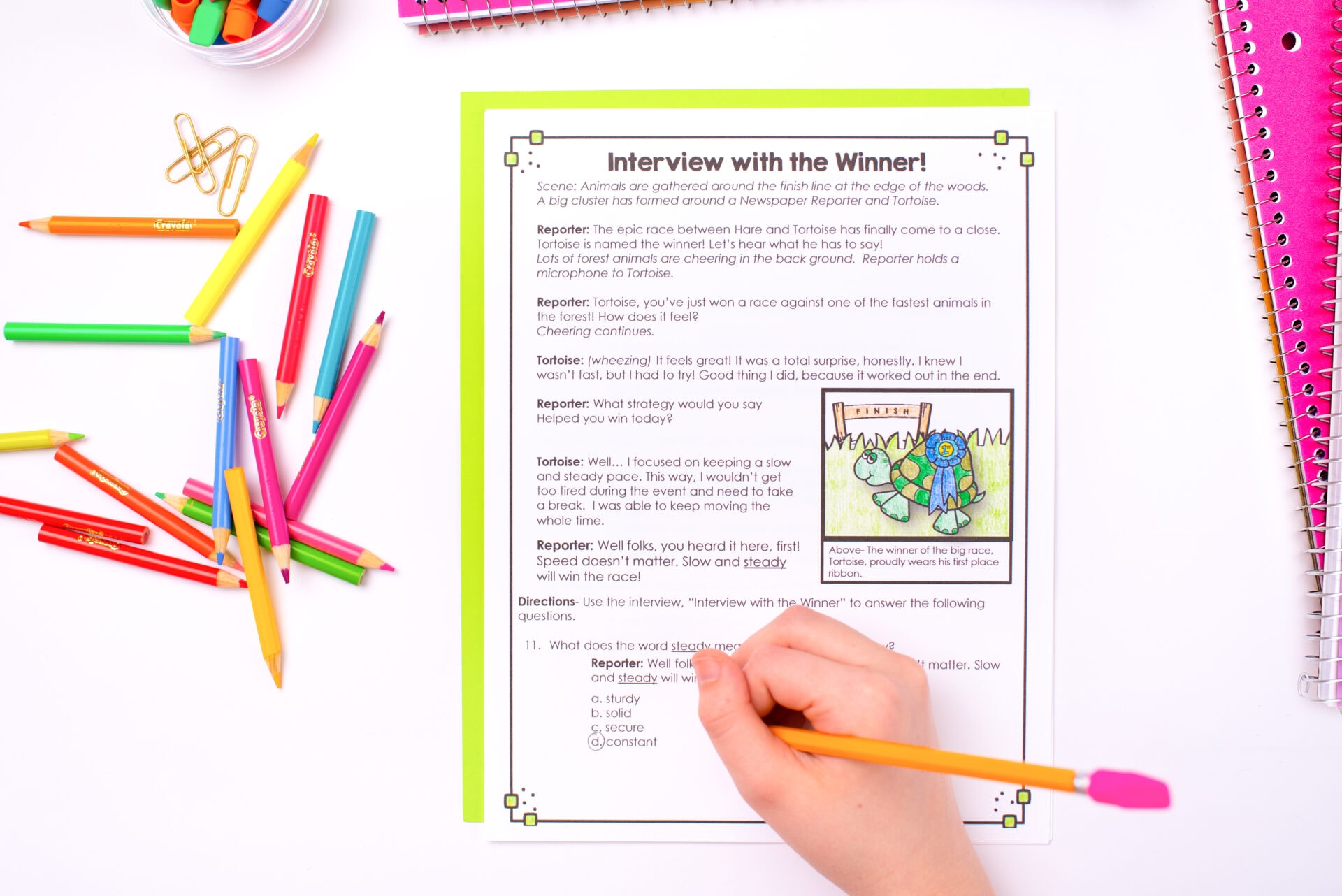 Questions for 3rd Grade
Each 3rd-grade assessment includes a variety of multiple-choice questions and one written response question. These questions are pulled from Webb's depth of knowledge questions scale.
You will find that your students have to use their critical thinking skills. Part A includes high-stakes testing style questions, which is a great way to prepare your students for any high-stakes tests. Part B offers multi-select and graded response questions.
Also, each assessment features one written response question that prompts students to answer and cite evidence from the text.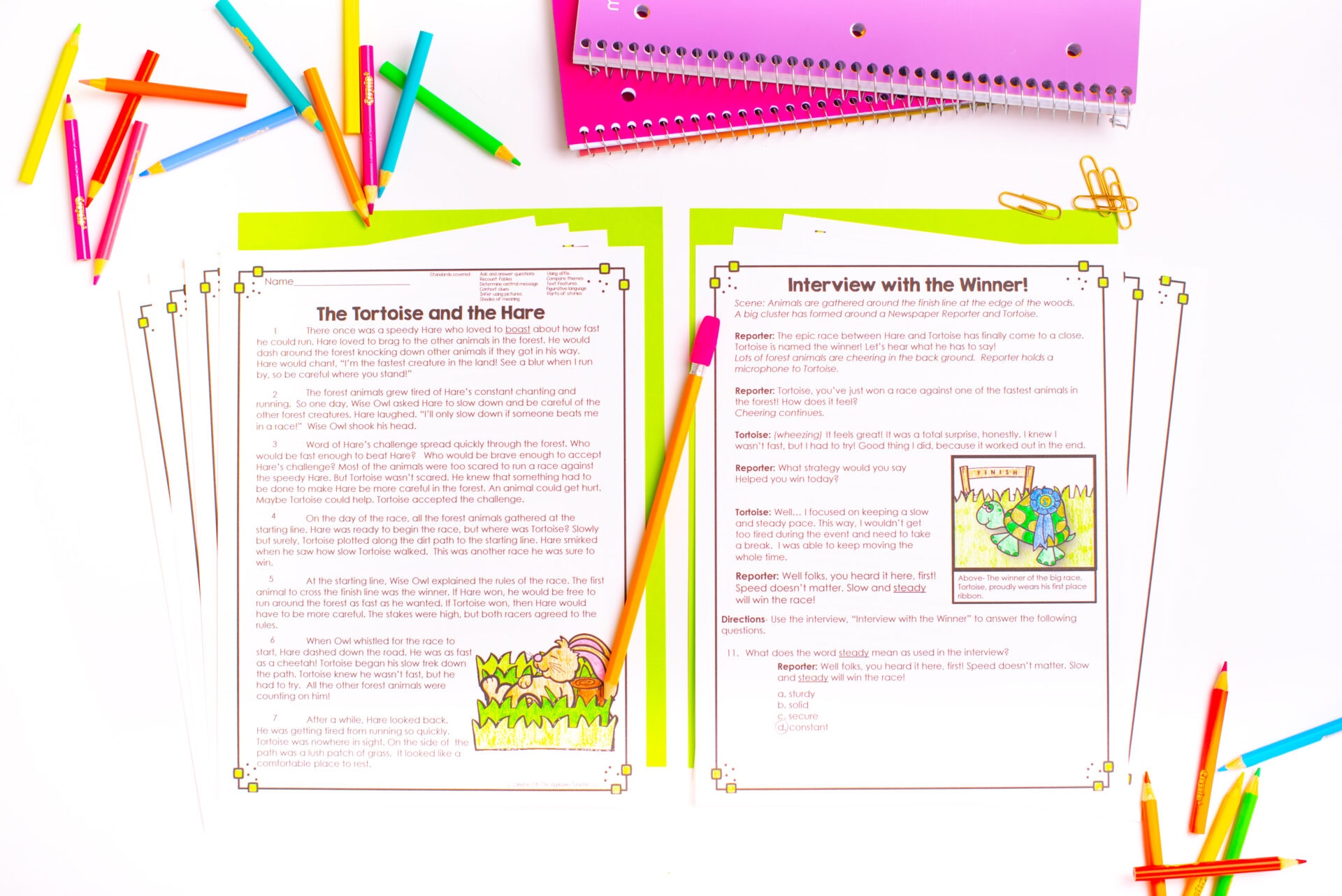 Teacher Friendly, Too!
As a teacher, it is always an added bonus when resources are user-friendly! The assessments are easily accessible and include a chart of the different passages and skills covered. You will also find an answer key for each assessment. This definitely helps take the stress out of grading!
Also, the standards for each assessment are labeled in the top corner, so you know exactly what you are assessing with each reading test.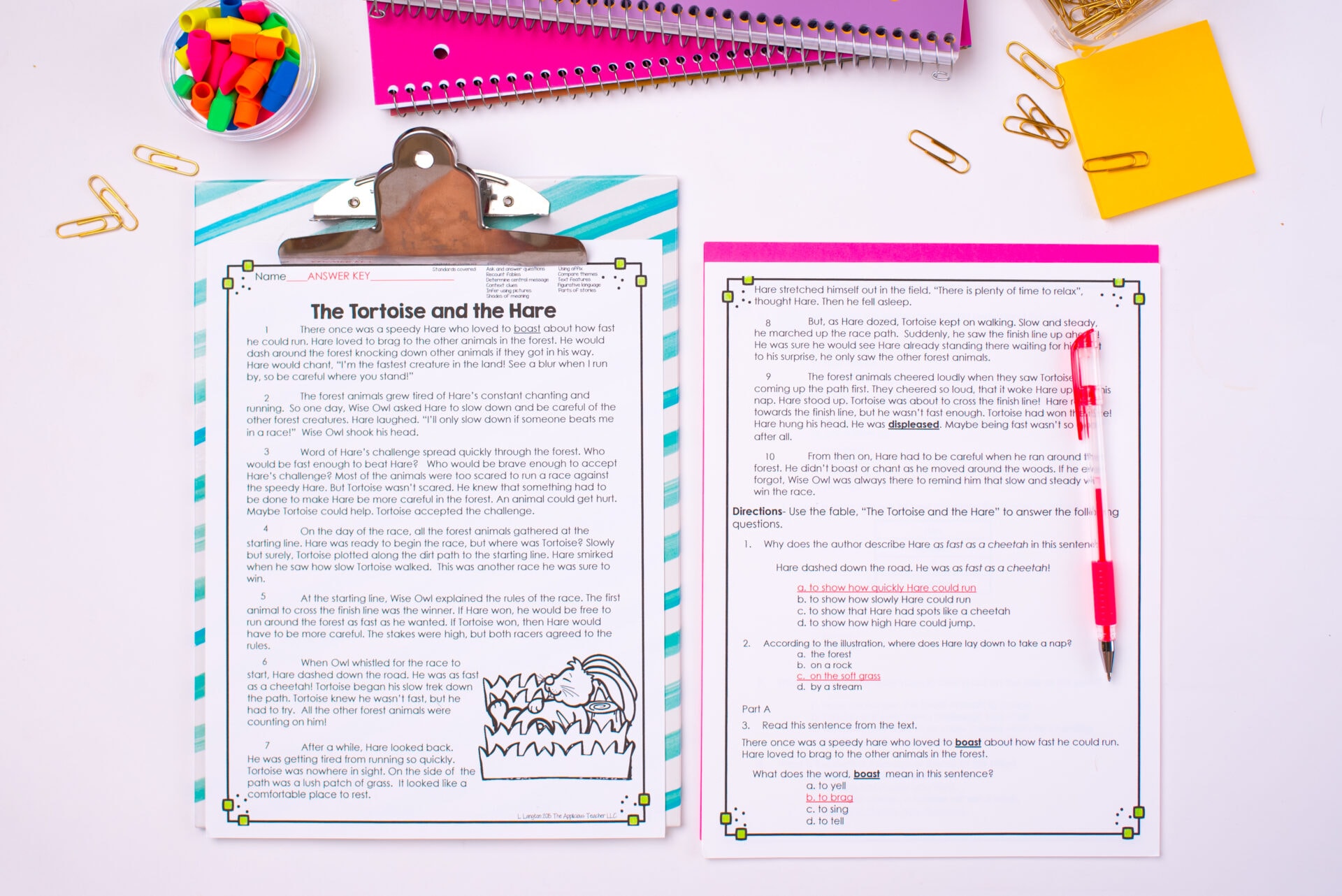 How to Use in the Classroom
There are many ways to use these 3rd Grade Reading Assessments in your classroom. Here are some examples of ways you can implement the resource:
Formative Assessments (spot check every 2-3 weeks to monitor reading comprehension)
Summative Assessments (use at the end of an instructional unit for a reading comprehension grade)
Test Prep
Small Group Instruction
Intervention Tool
Test-Taking Skill Building Activity
Tutoring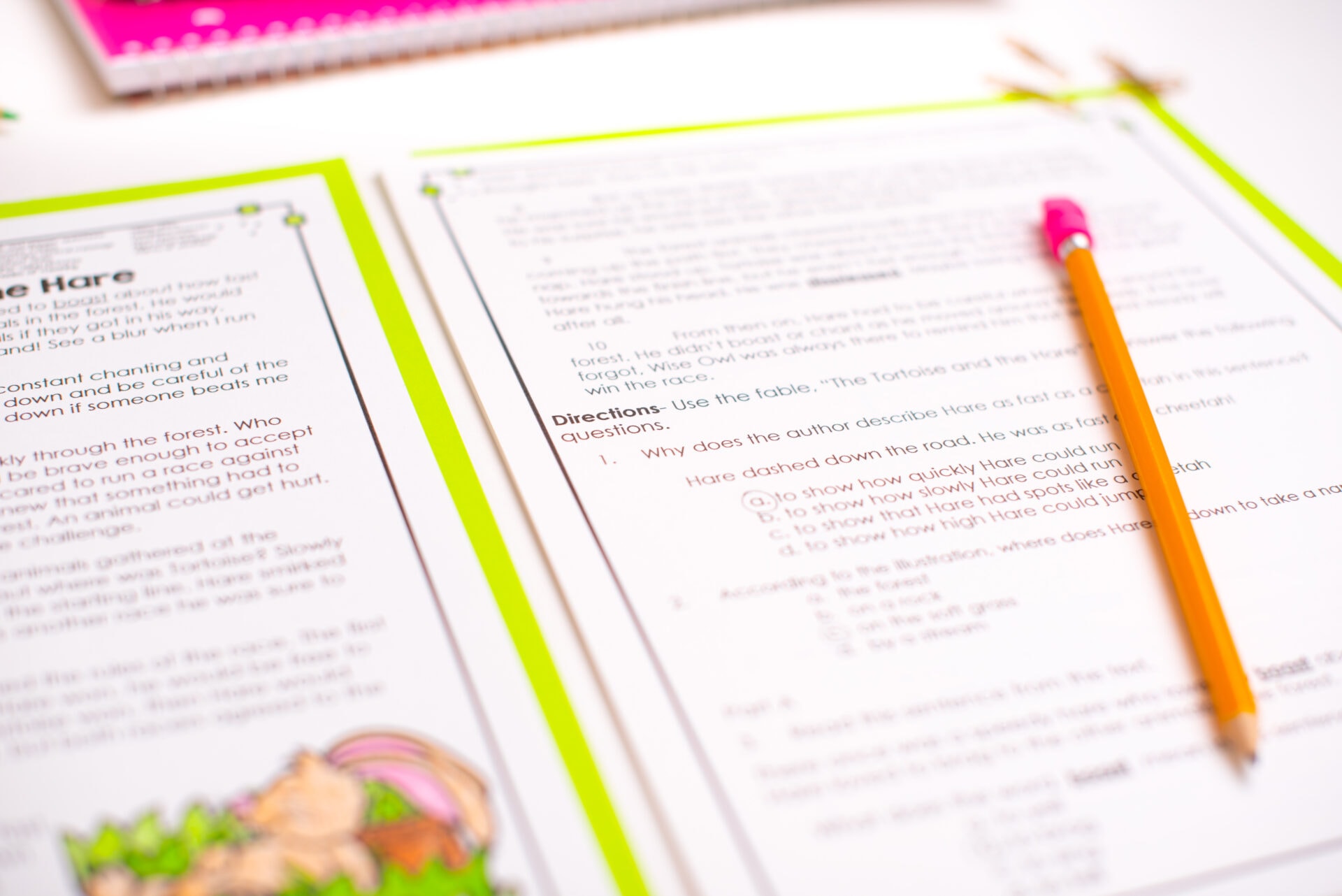 Download a Free 3rd Grade Reading Test Sample
I hope you will find this resource to be a helpful tool to use with your students. There are so many ways this resource can be implemented into your classroom. At the end of the day, find which way works best for you, and you will be on your way to setting your students up for success and creating confident readers! Now it's your turn! Comment below and share how you will implement this resource into your classroom. Also, remember to add your email to the form below- A sample will be sent straight to your inbox!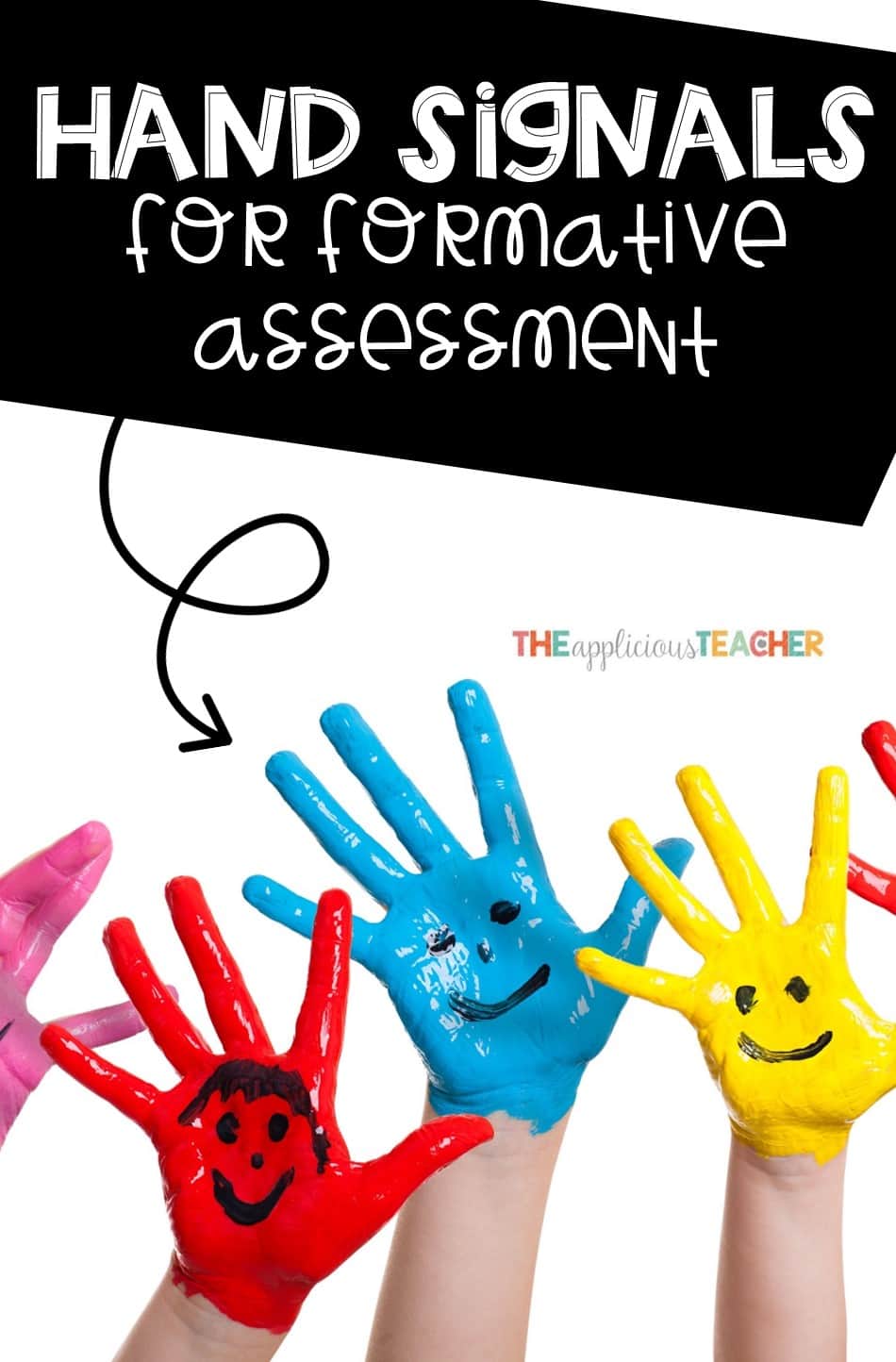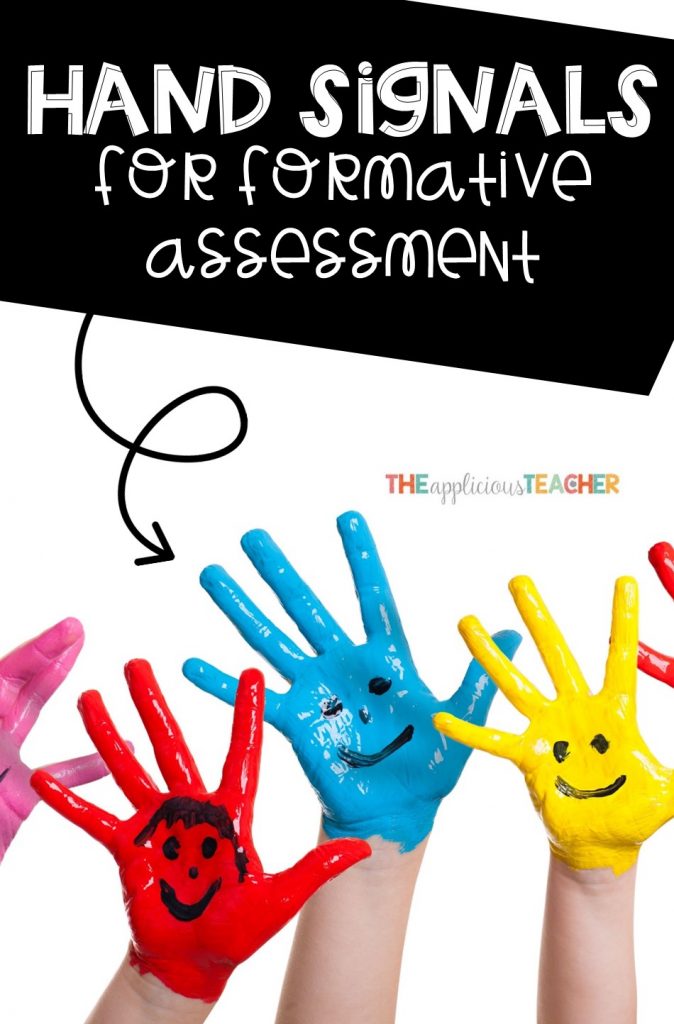 Related Posts