Are you looking for ways to help your 2nd graders with their reading comprehension? Do you find yourself stuck on what resources to use? Look no further! Today, I want to share with you my 2nd Grade Reading Assessments. They will allow you to progress monitor your students' reading comprehension throughout the year. It will also help prepare your students for any upcoming standardized tests. Talk about a win-win! Come check out this wonderful resource!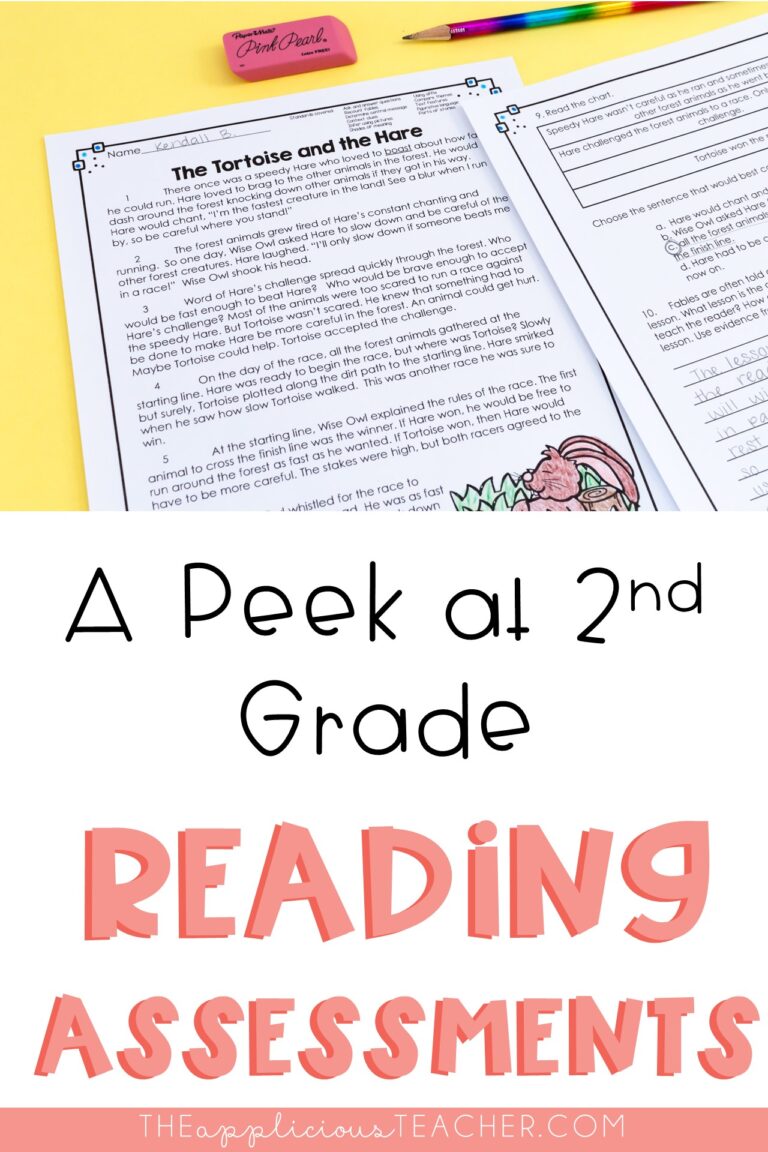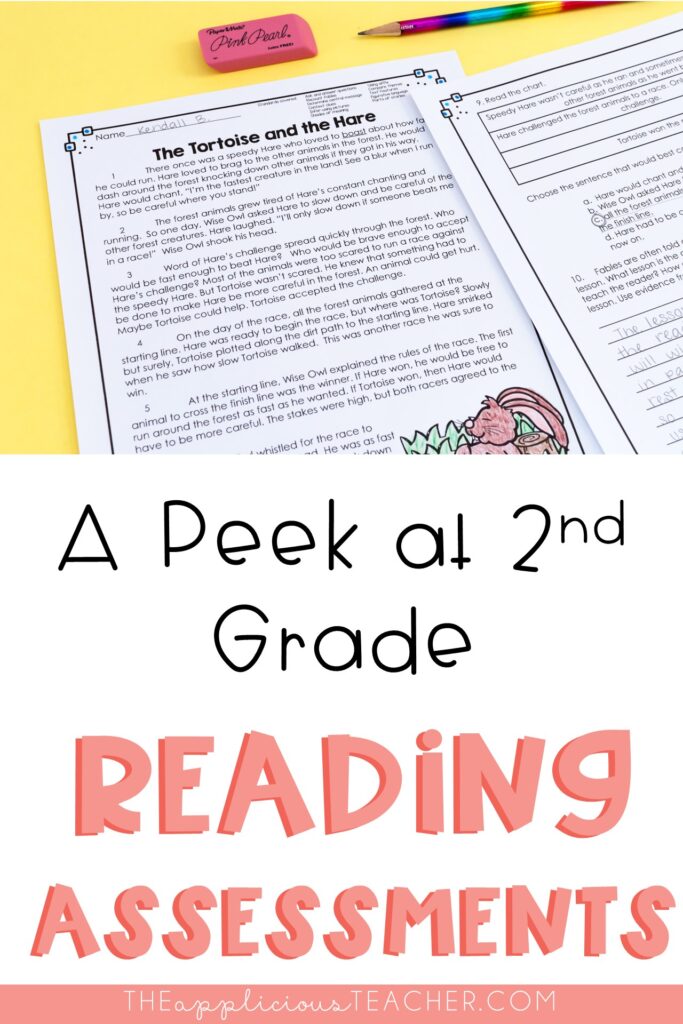 2nd Grade Reading Comprehension Tests
There are 12 highly engaging 2nd-grade reading tests included in the pack. Each assessment is designed to assess multiple reading skills at once. Your kiddos will also find the passages interesting, which is a great way to build comprehension.
The 2nd Grade Reading Passages
Another reason why I love these 2nd Grade Reading Assessments is that the passages rotate through fiction, fantasy, realistic fiction, and nonfiction, so there is plenty of exposure to various text types.
Here is a list of all the different passages and genres available in this pack:
1.1 – The Missing Crayon-Fiction
1.2 – Amazing Ants-Non-non–Fiction
1.3 – A Special Gift-fiction
2.1 – The Tortoise and the Hare-Fable
2.2 – Wild Weather-Informational Text
2.3 – Rocks Rock!-Informational Text
3.1 – Presidential Money: First's President's Money and Dollars and Cents for Abe-Informational Text (paired text)
3.2 – Predators of the Deep-Informational Text
3.3 – Elliot's Nose-Fantasy
4.1 – How Ladybug Got His Spots and All About Ladybugs- Fable and Non-fiction
4.2 – Basketball Buddies- Realistic Fiction
4.3 – Marie Curie-Informational Text
Each passage is leveled to make sure that you are using the optimal text for your student at the right time of year. As students grow, so does the text complexity!
The passages and question complexity increases as the year progresses. The tests grow with your students. Each assessment also follows a similar format. This is huge in fostering a confident test-taker! When students aren't worried about "how to take a test" they can focus on doing their best on the test!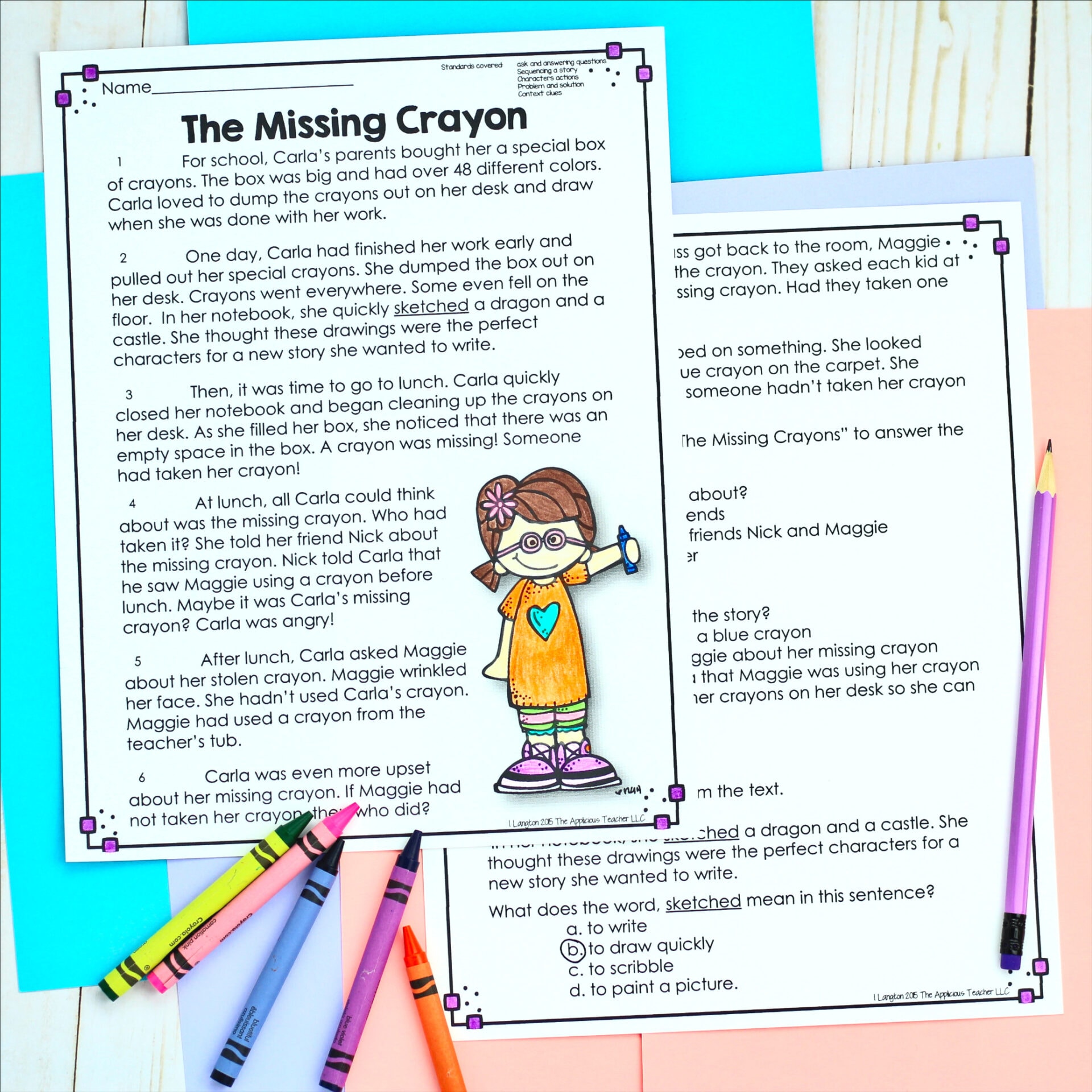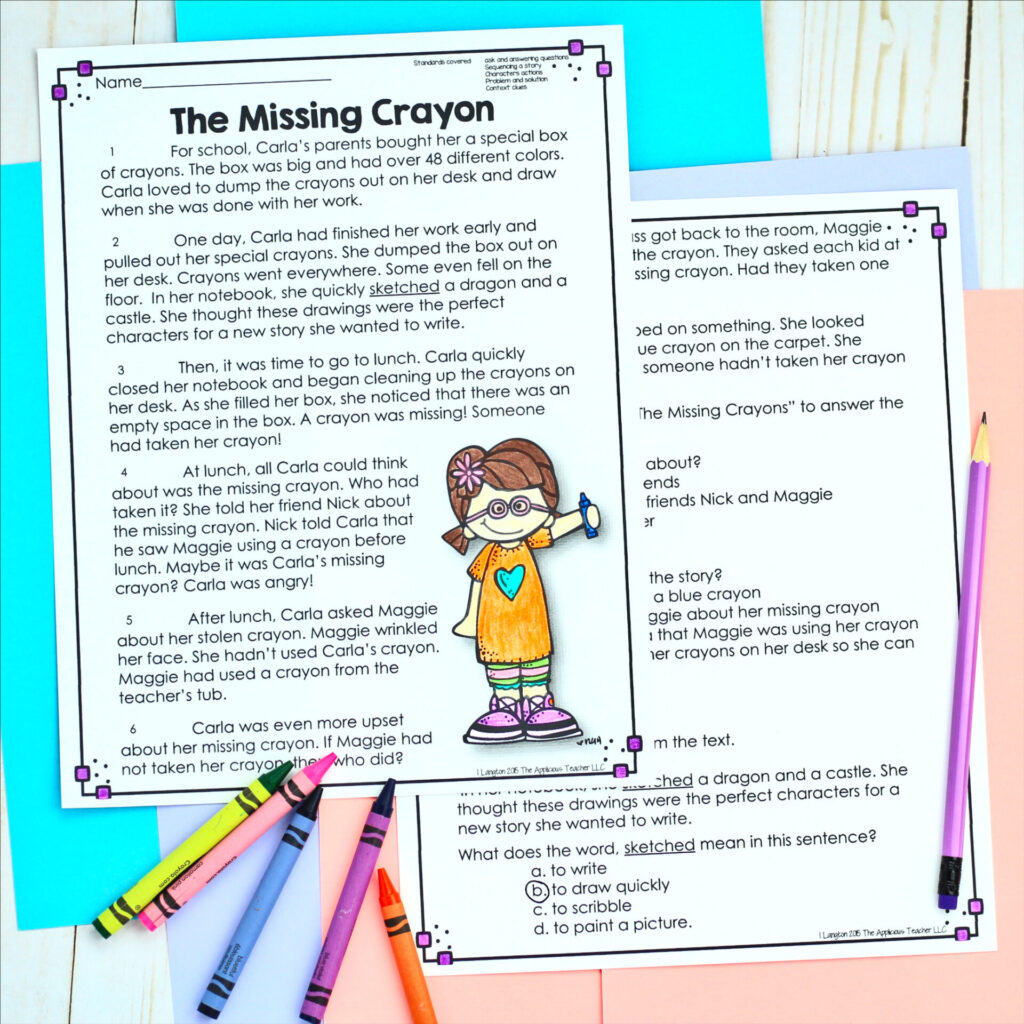 Types of Questions
Each assessment includes a variety of multiple-choice questions and one written response question. These questions are pulled from Webb's depth of knowledge questions scale.
You will find that your students will really have to use their critical thinking skills. Part A includes high-stakes-testing style questions, which is a great way to prepare your students for any high-stakes tests. Part B offers multi-select and graded response questions.
Also, each assessment features one written response question that prompts students to answer and cite evidence from the text.
Teacher Friendly, Too!
These tests keep teachers in mind! The assessments include a chart of the different passages and skills covered. You will also find an answer key for each assessment. Talk about making grading a breeze!
Also, the standards for each assessment are labeled in the top corner so you know exactly what you are assessing with the reading test.
How to Use in the Classroom
There are many ways to use these 2nd Grade Reading Assessments in your classroom. Here are some examples of ways you can implement the resource:
Formative Assessments (spot check every 2-3 weeks to monitor reading comprehension)
Summative Assessments (use at the end of an instructional unit for a reading comprehension grade)
Test Prep
Small group instruction
Intervention Tool
Test-Taking Skill Building Activity
Tutoring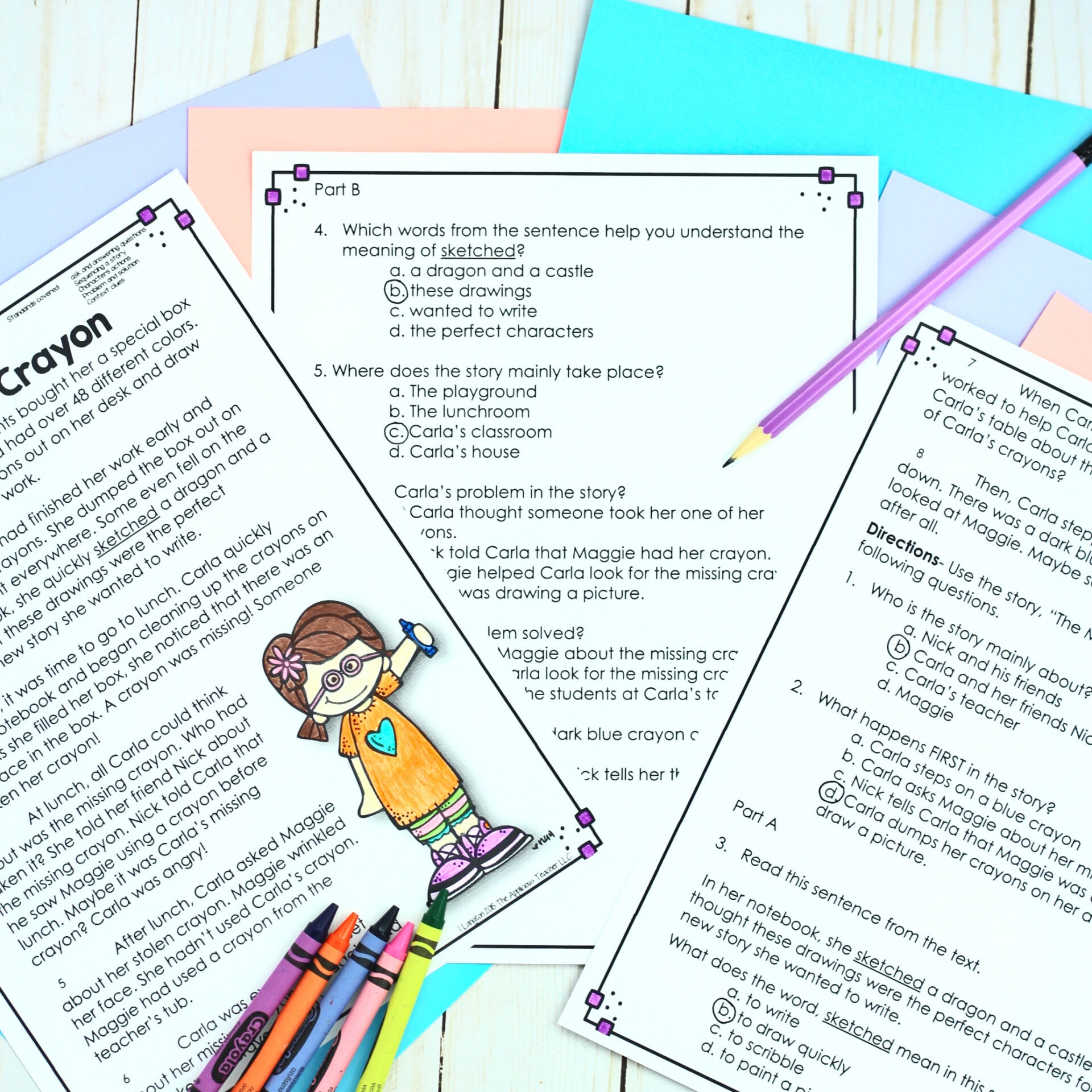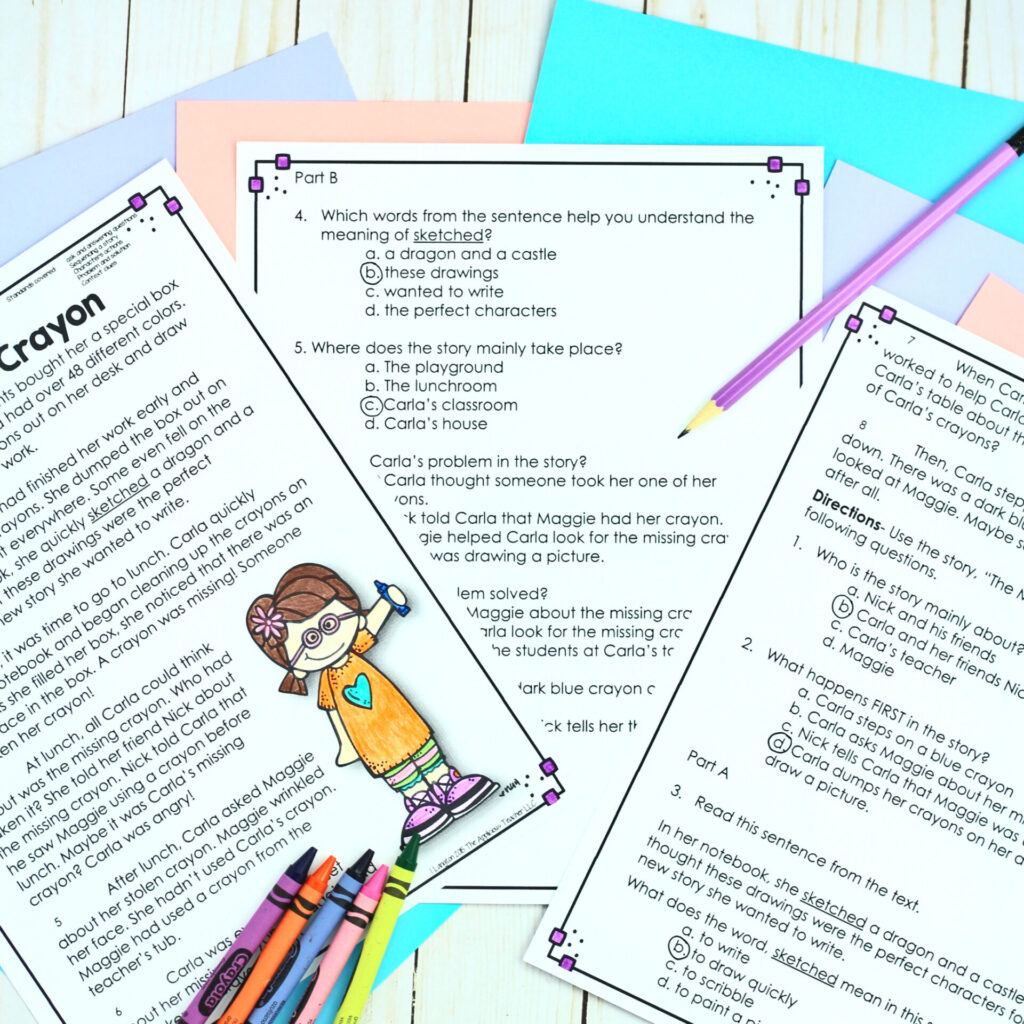 Download a Free 2nd Grade Reading Test Sample
So there you have it! My hope is that you will have a better idea of how to implement this resource into your own classroom. I know you will be setting your students up for success and creating confident readers! Okay, your turn! Comment below and share how you will implement this resource into your classroom. Also, remember to add your email to the form below! A sample will be sent straight to your inbox!
Related Posts