We made it! We made it to September. Friends… I'm not going to lie. It was hard to get here. But we're here, and it's time to rock the rest of this first quarter! One of my favorite things about September is apple everything! I mean, I am The APPLICIOUS Teacher for a reason! Also, here in Florida, September is still blazing hot! So, dreaming of fall and apple picking makes me feel a bit better. This brings me to our post today. I loved incorporating apples into our learning for the month of September in 2nd grade, so today, I'm rounding up nine super fun and easy apple activities for 2nd grade! I promise your students will love these! Pick a few or try them all!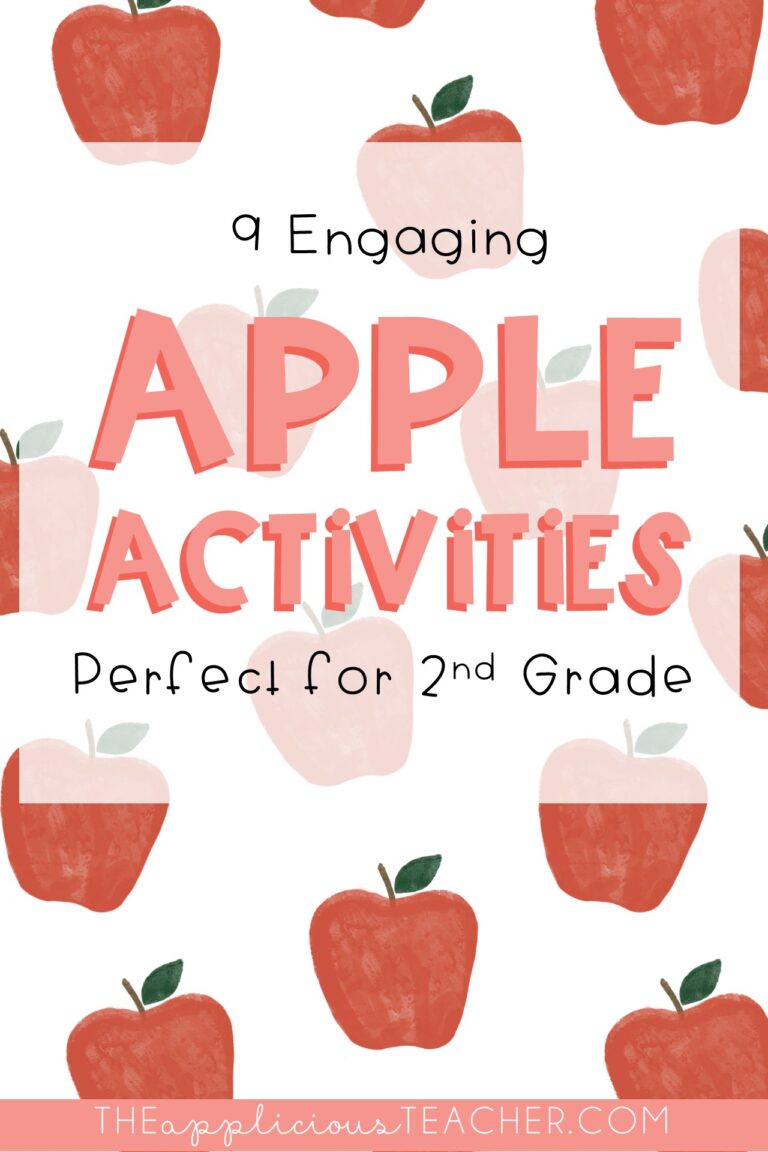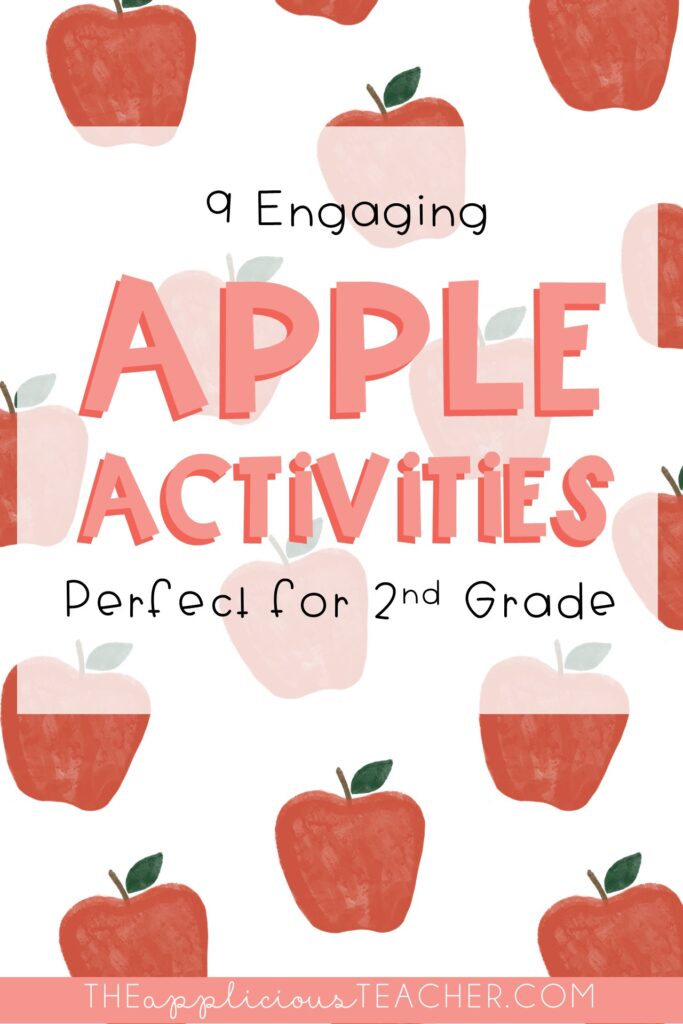 Easy Apple Activities for 2nd Grade
Please note this post contains affiliate links. When you use my link to purchase an item, I receive a small monetary fee in return. These small fees help pay for the upkeep of this website and allow me to continue bringing you amazing content year after year! To learn more about this, click here.
1. Apple Tasting Poem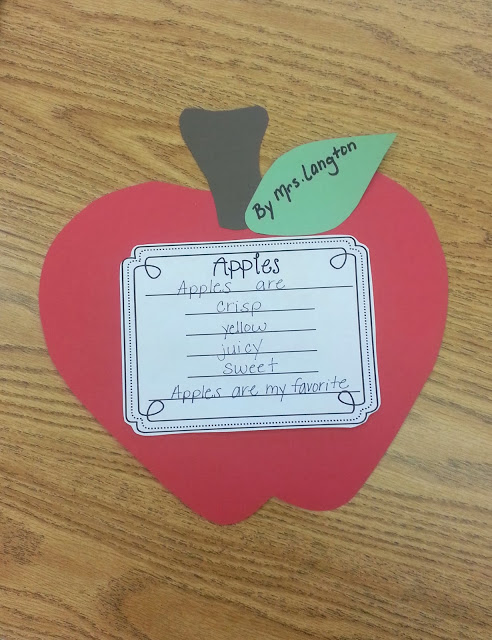 This one is so easy but fun and ties in perfectly with five-sense science exploration, an introduction to adjectives, or poetry! To do this poem idea, bring in a selection of apples. I like keeping it simple with red delicious, golden delicious, and granny smith. Then, have students "taste" test each apple type and write down the descriptor words. Then, have students create this fun apple poem using the words they brainstormed. Hang around your classroom for easy fall decorations!
Read more about this lesson and grab the free download here!
2. Properties of Matter Apple Experiment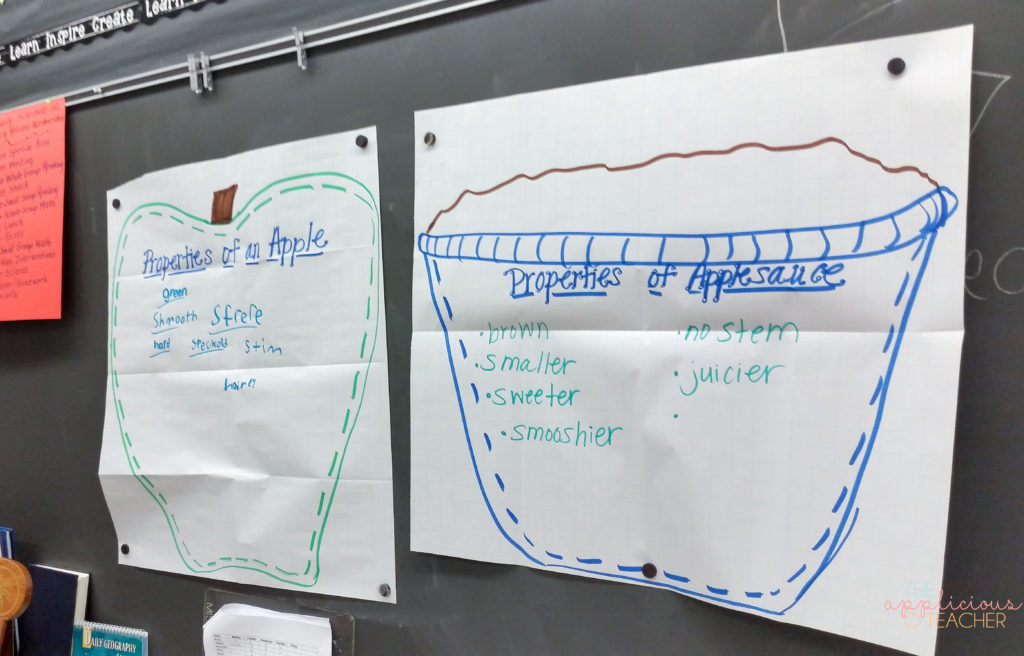 Here's a fun science lesson perfect for the month of September! Through this easy and hands-on science experiment, students learn about the properties of matter and how matter can change. Oh, and did I mention there's applesauce to try at the end? 🍎 😋
Read more about it here!
And you can get this experiment and tons of other Appleseed activities as part of the Johnny Appleseed Beyond the Text unit here!
3. Johnny Appleseed Class book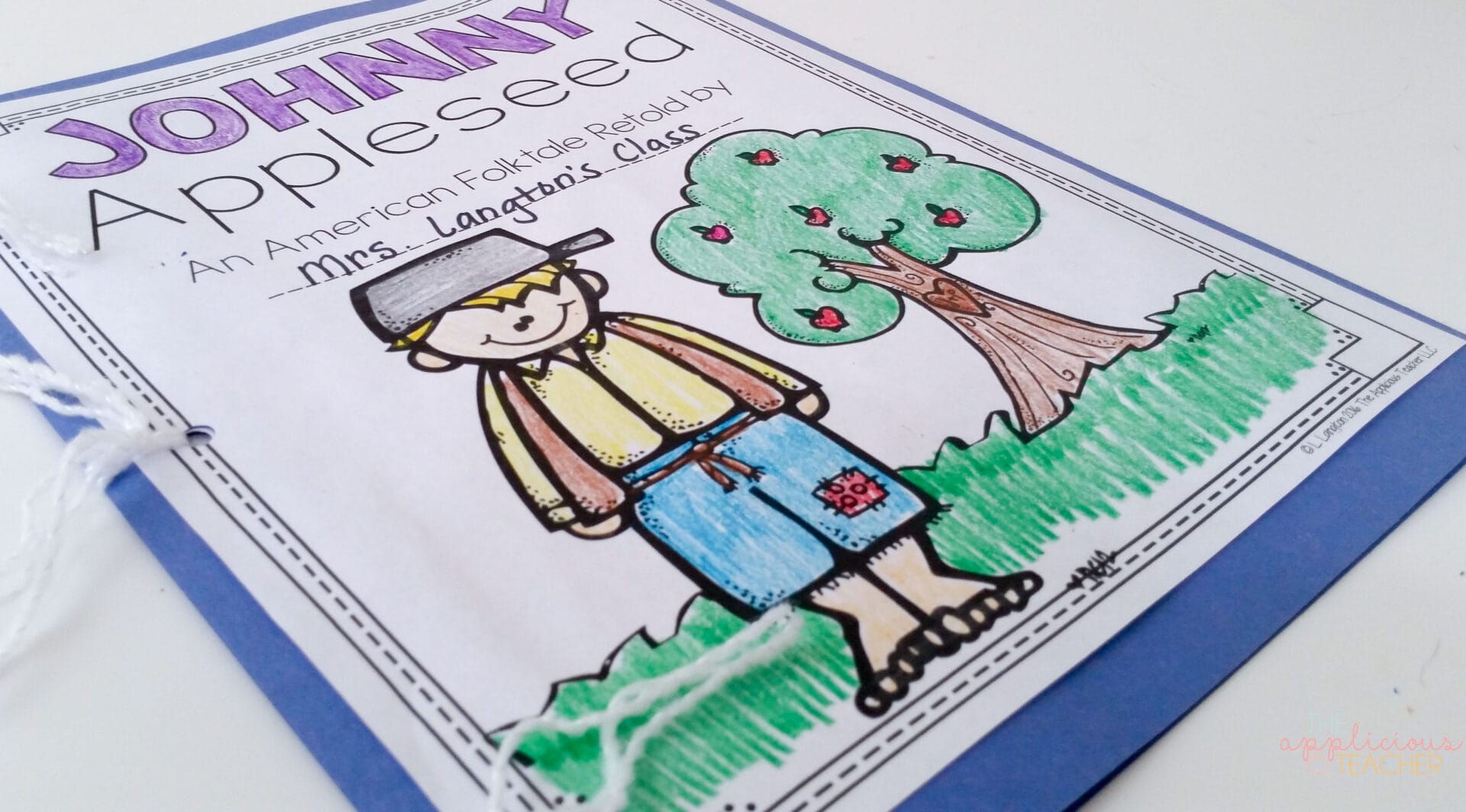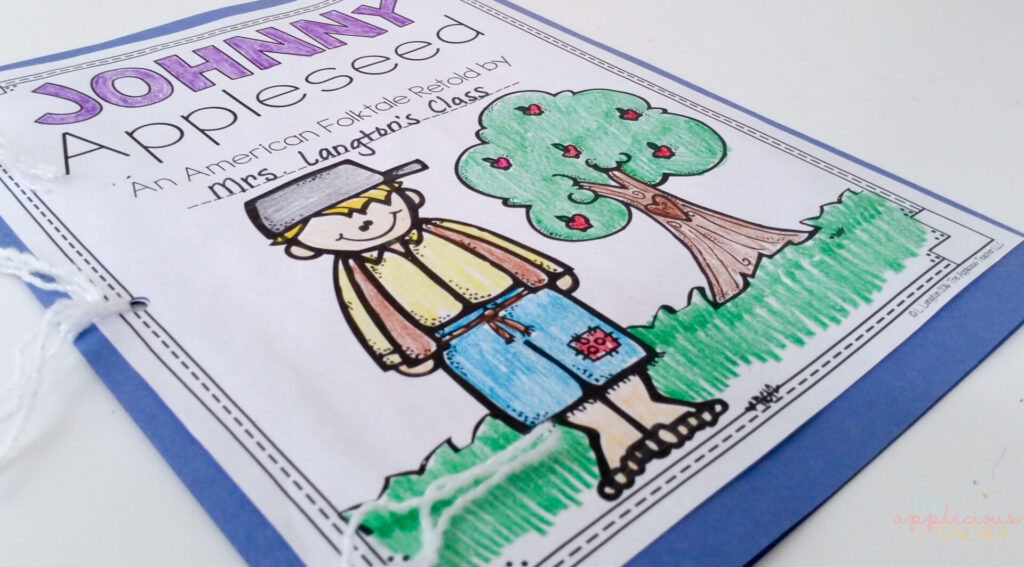 A simple way to "grow up" an apple-themed learning unit is to focus on tall tales and use Johnny Appleseed as a base! I love how this legend is rooted in real events based on a real person, but over time, his story has gotten bigger than life. Just like so many of our American Folktales.
After learning about Johnny Appleseed, have students create their own Johnny Appleseed story. They can go as tall tale or as true fact as you want. Then, compile the stories into a Johnny Appleseed book that can be enjoyed all year round. You'll love the writing practice, and your students will love reading their stories over and over again!
You can grab the quick print and directions for this fun class activity as part of my Beyond the Text Johnny Appleseed Unit here!
4. Parts of an Apple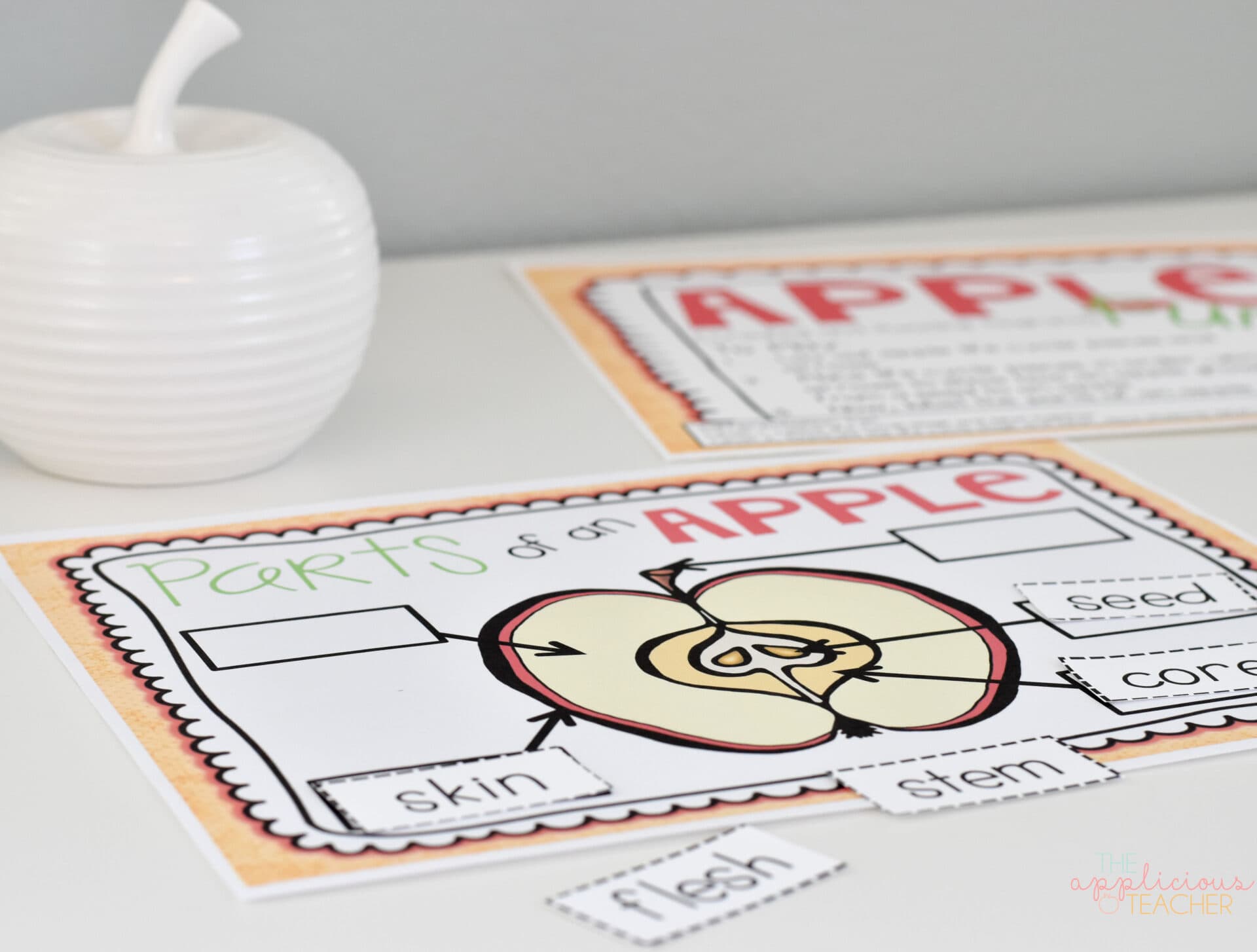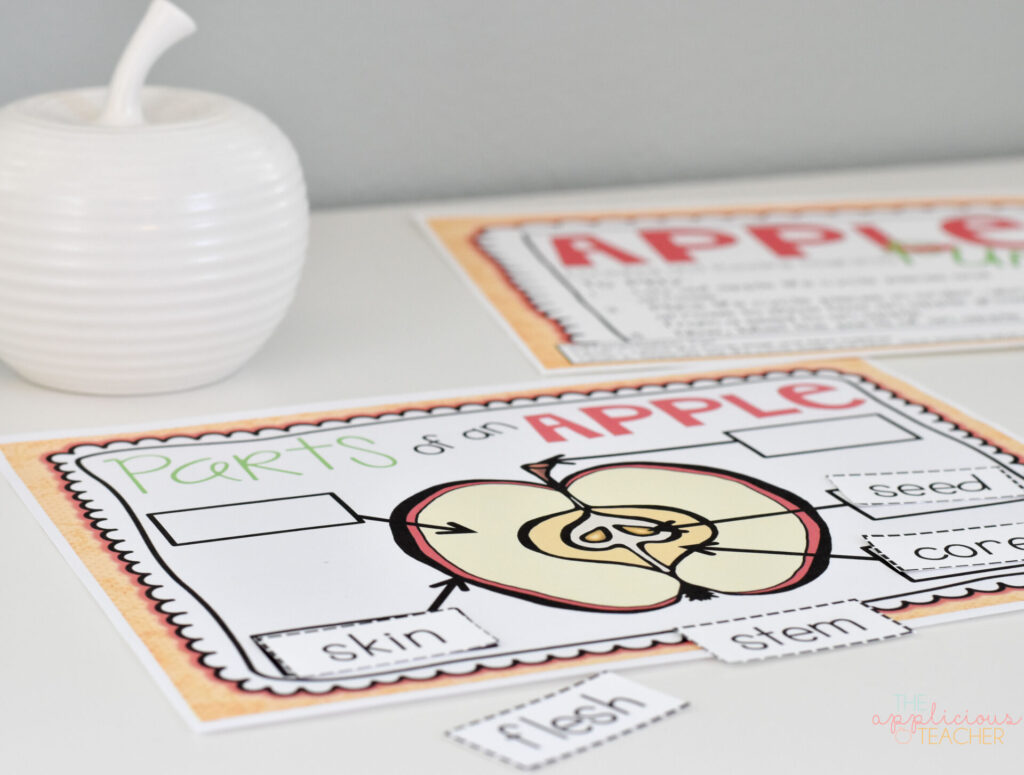 Add some apple-themed flair to your diagram lesson with this fun activity! To complete, students learn about the parts of an apple. Bonus points if you actually cut open an apple to investigate.
From there, students can fill out the chart together. Put this text feature activity in stations for the rest of the week to build content vocabulary and understanding of labels and diagrams!
You can grab this easy text feature activity as part of my fall literacy center stations here!
5. Apple Print Paper Wreath Activity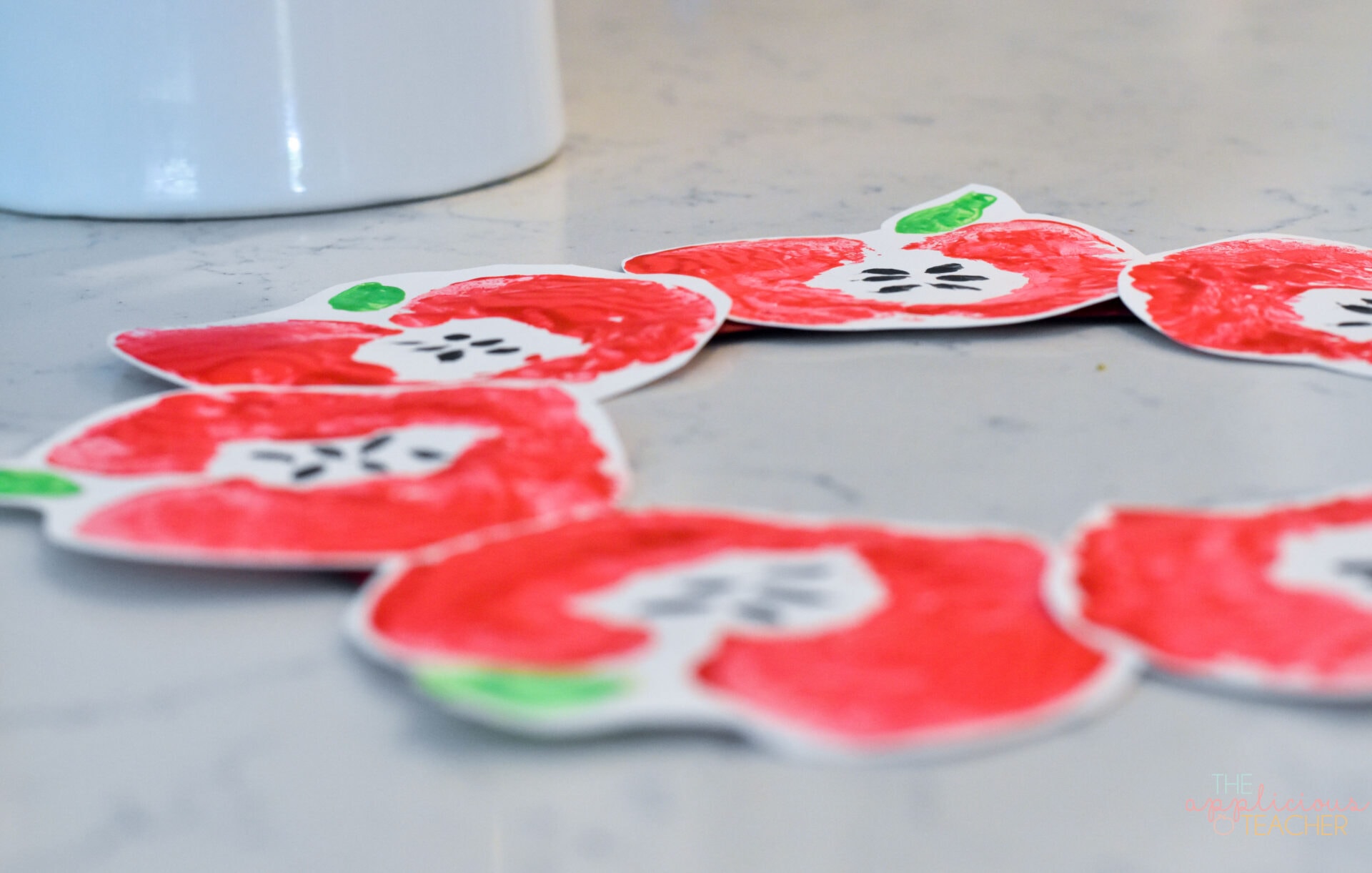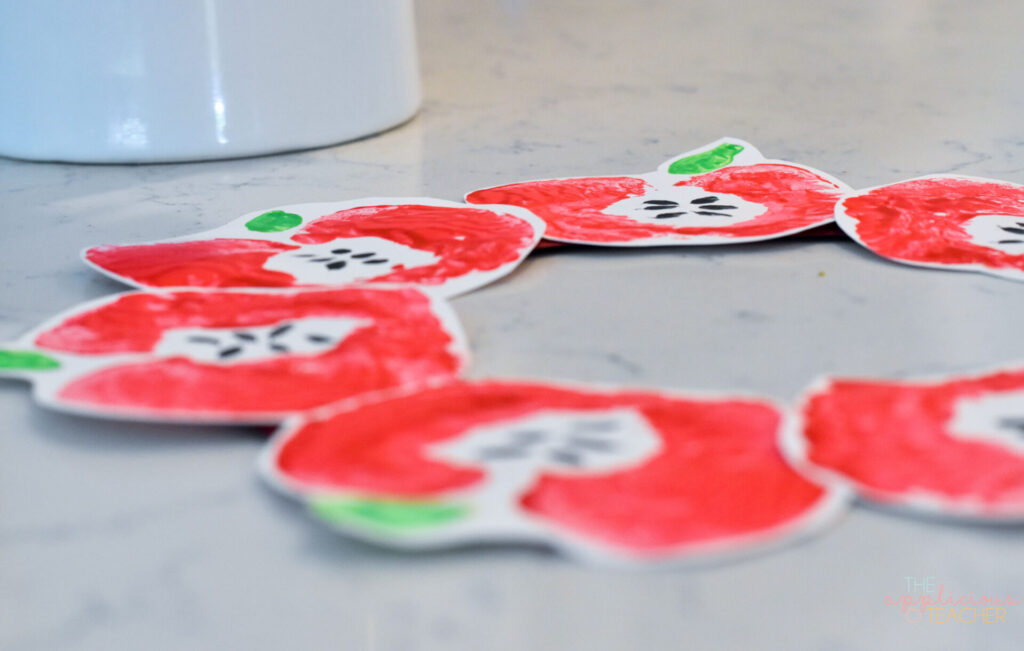 Have your students make an apple print using paint and a cut open apple. Slice apple length-wise. Then, have students paint the flesh red, green, or yellow. Then, press onto paper. Finish with black dots for seeds and a green leaf! Cut them out and glue them in a wreath shape for some major fall decor vibes!
Ok… so this one may be more fun than educational, but it's so easy and your students will love it! You could even pair it with the "Parts of an Apple" lesson in science to justify if you have to!
6. Johnny Appleseed Fact or Fiction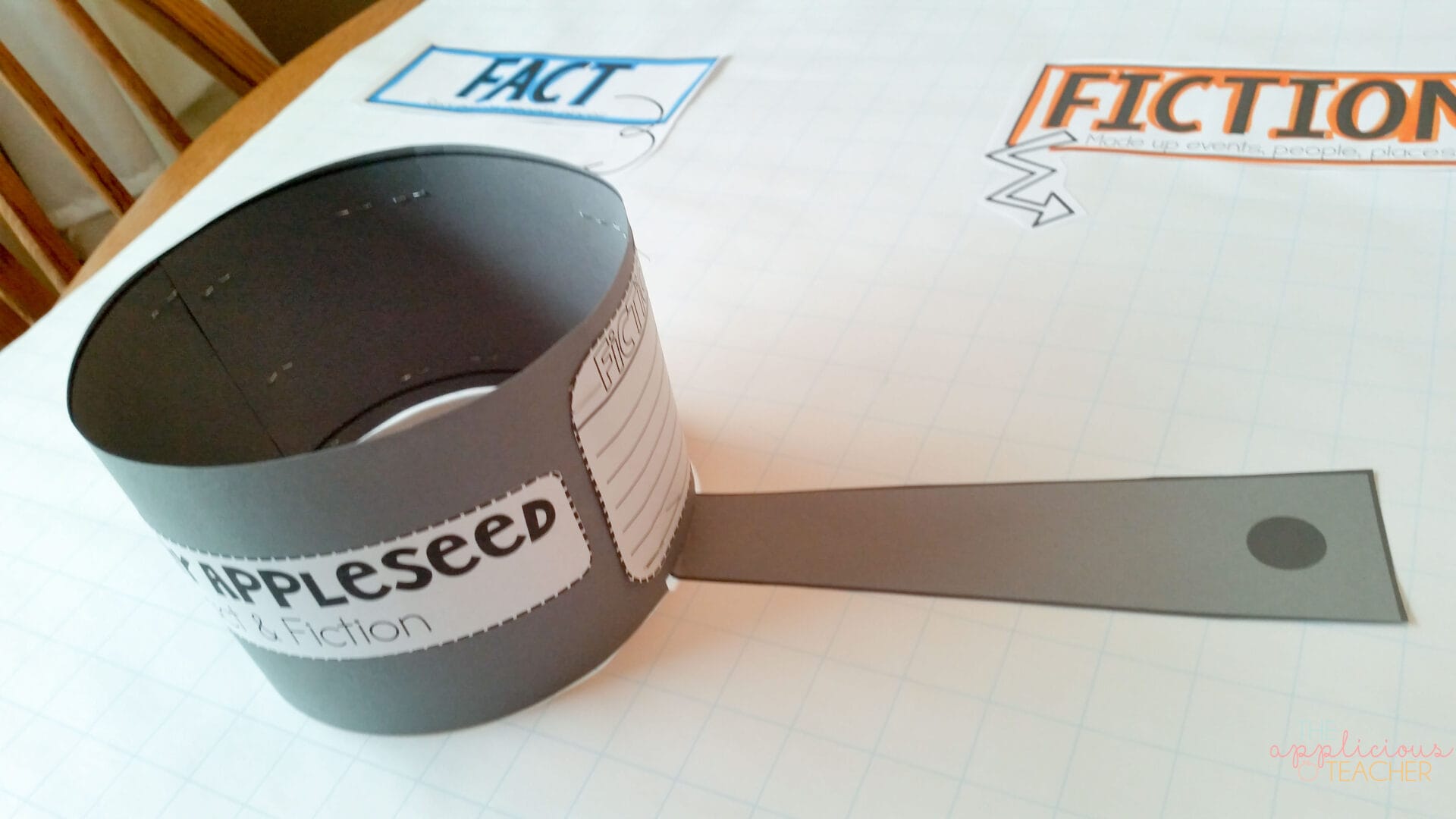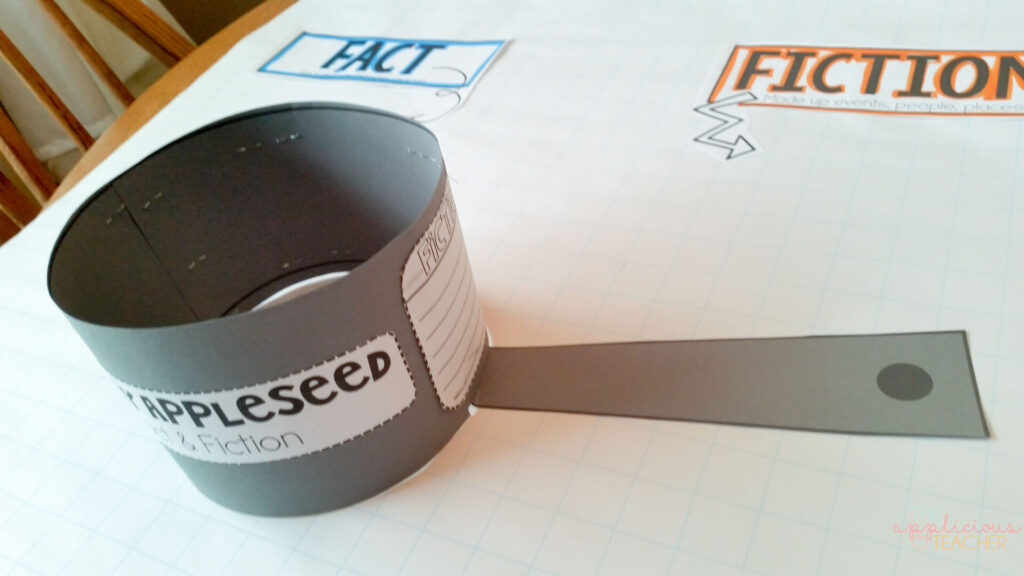 Continuing on the Johnny Appleseed train, you can use the legend of Johnny Appleseed and the real-life John Chapman as a way to help students determine the difference between fact and fiction. This is a precursory skill to research and understanding other genres like fantasy, realistic fiction, and non-fiction.
To do this, create a "Fact and Fiction" anchor chart. Be sure to include real-life examples on your chart. Discuss the difference between facts and fiction. Then, have students work to write two facts about John Chapman and two fictional sentences about Johnny Appleseed. Finish the activity by gluing the events on a "pot hat" made out of grey construction paper!
This unit includes everything you need to complete this activity and so much more!
7. Why Do Apples Turn Brown Science Experiment
Being a scientist means answering questions using hypotheses and experiments! I love this simple experiment found over at Left Brain Craft Brain! It perfectly illustrates how we can discover more about the world around us using simple science!
Check out the experiment here!
8. Johnny Appleseed Nonfiction Article Comprehension Activity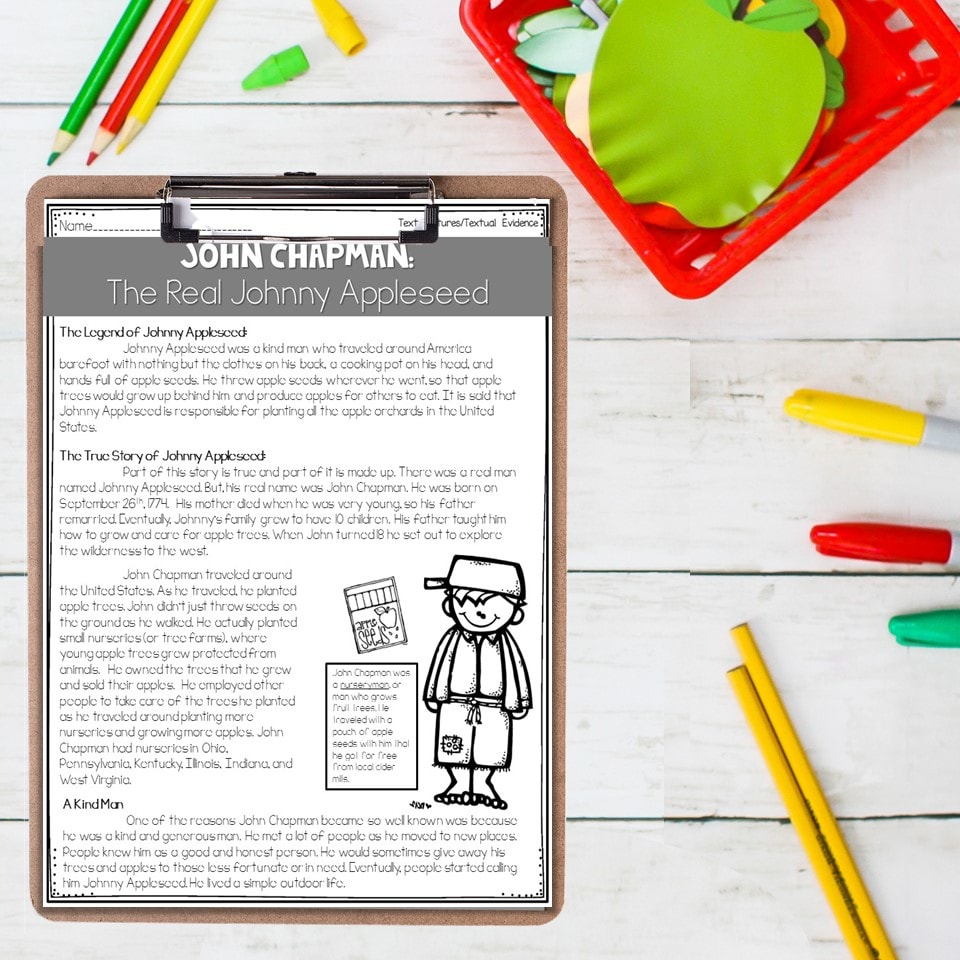 So we know that Johnny Appleseed is based on a real man, but what do your students actually know about the man who would eventually become the American Folktale Johnny Appleseed? This nonfiction comprehension article includes tons of facts about John Chapman!
You can grab this text feature-packed nonfiction article as part of this unit!
9. Apple Life Cycle Activity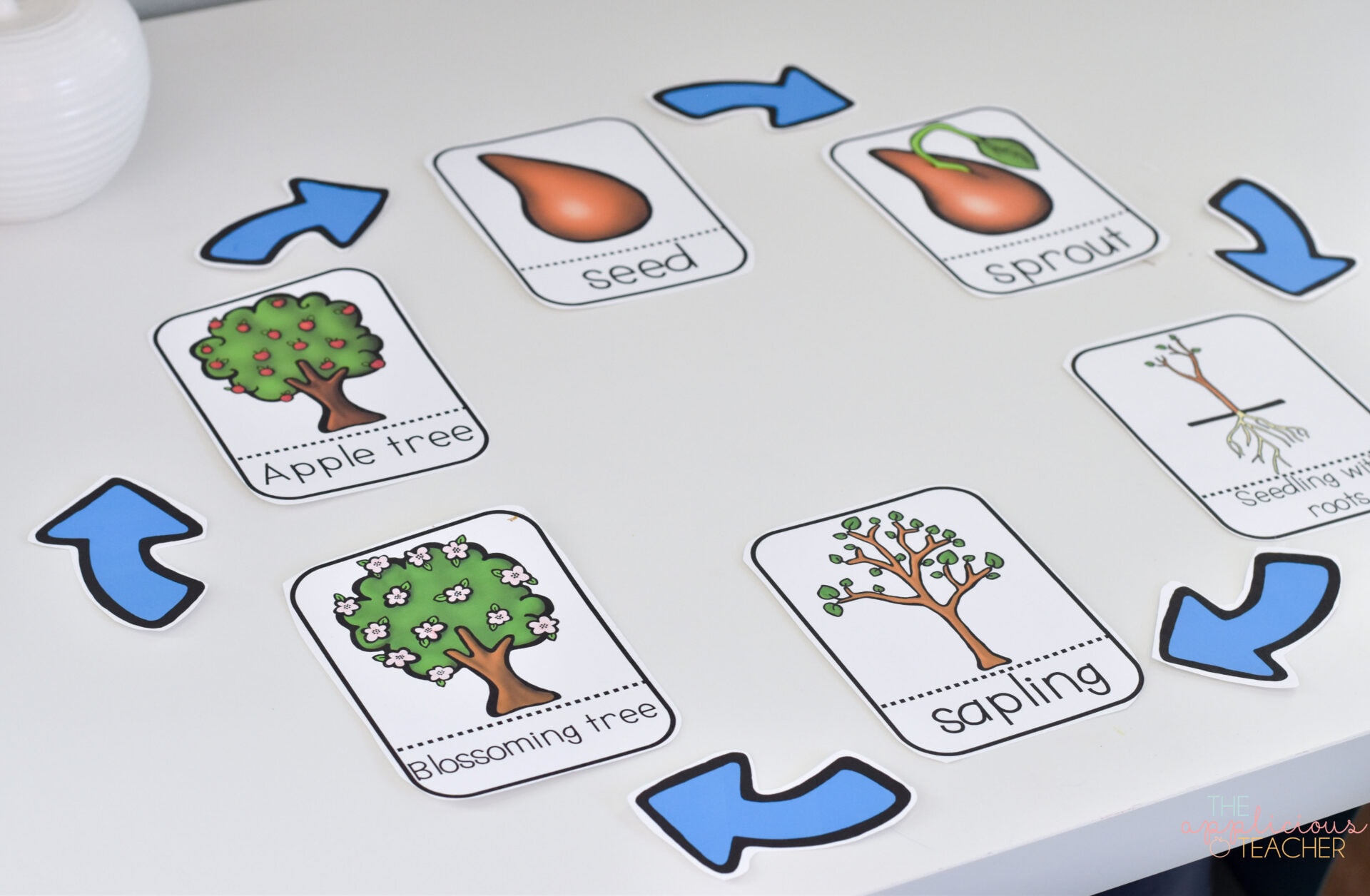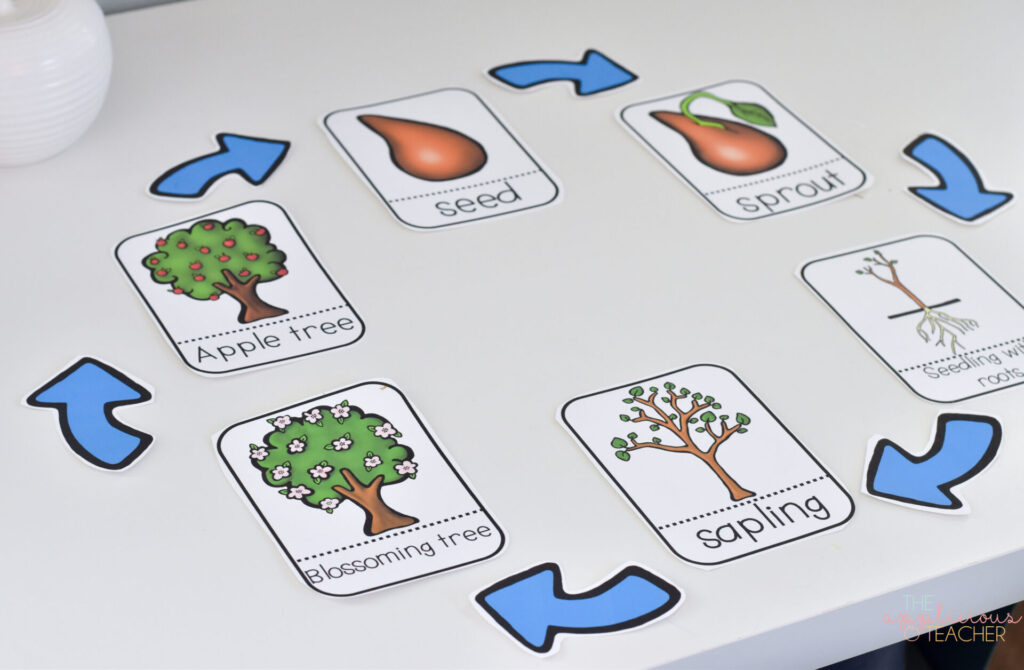 Here's another opportunity to add some nonfiction text feature learning to your apple unit! Learning about an apple's life cycle!
Use the Read and Find Out Science book, How Do Apples Grow? to read about how an apple grows from a seed, and eventually into a big tree with apples of its own. Then, use this interactive activity to have students place pieces in the apple's life cycle in order. Don't forget to place this game in a reading station to build vocabulary and text feature understanding! Check out more apple themed books here!
You can grab the interactive activity here as part of these Fall Days Literacy Centers.
Apple Activities for 2nd Grade
These are just a few ideas for adding apples to your learning this month! I also love adding books to the unit. You can check out some of my favorite apple books here on Amazon! What's your favorite way to use apples as a launching point for learning? Apple tastings? Apple experiments? Or something else? Comment below!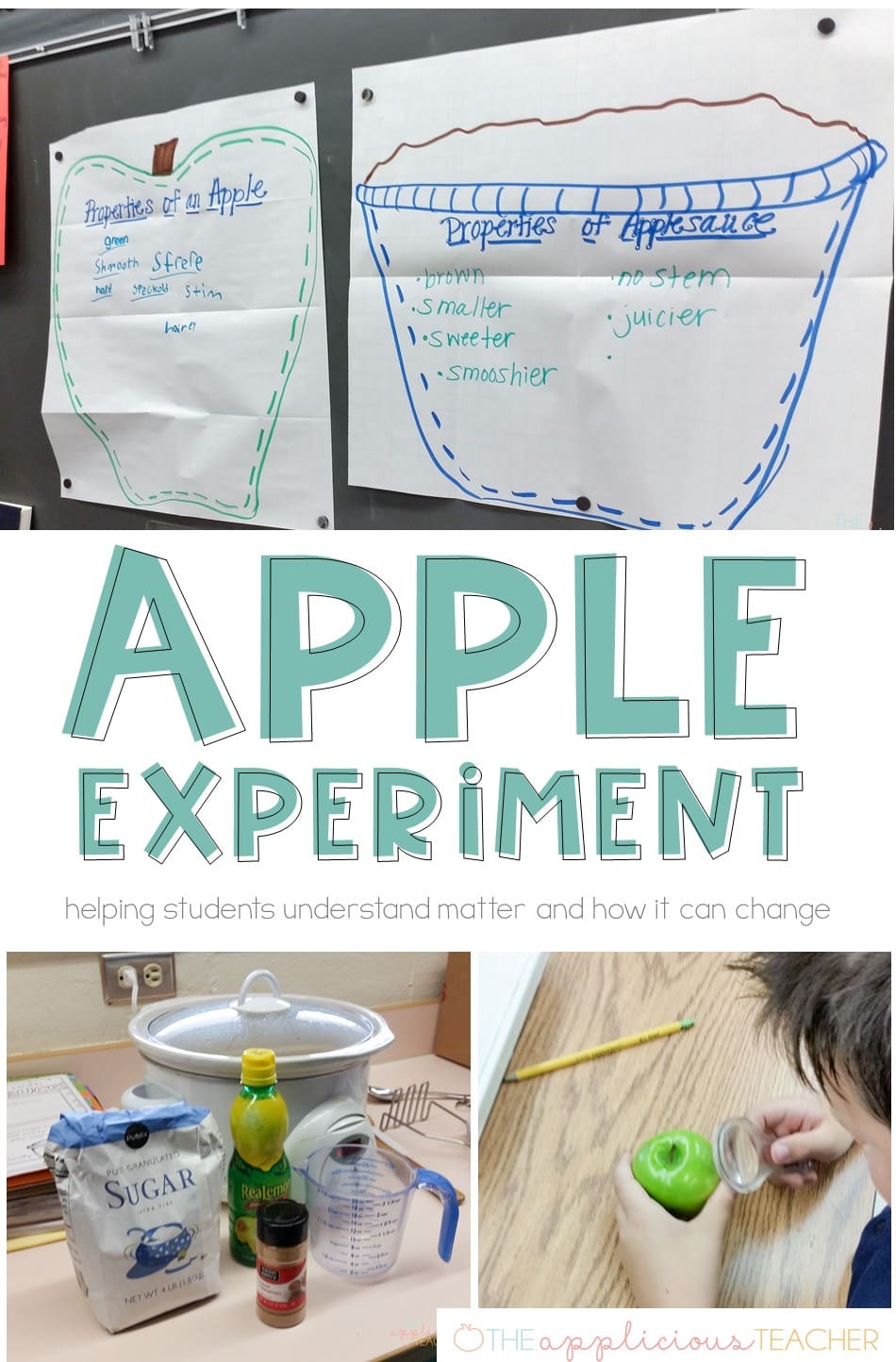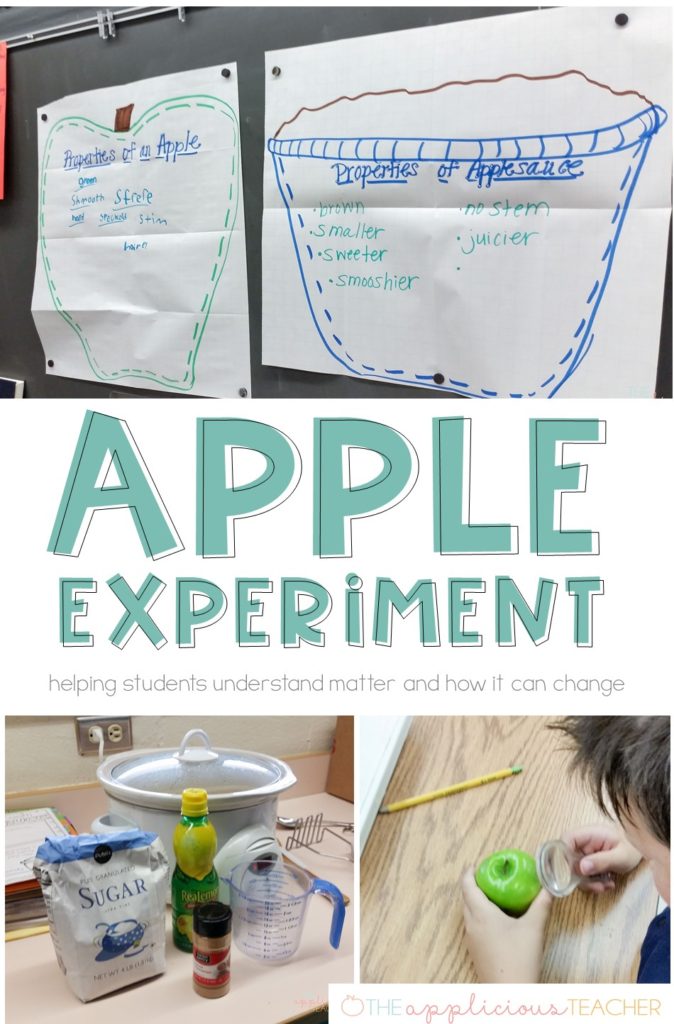 More Fall Themed Fun!
Check out these related posts for more ideas.
Sign up to snag these!
Receive all these classroom management tools right to your inbox!