Building basic fact fluency is a huge focus in 2nd-grade math. Strong fact fluency makes adding and subtracting larger numbers so much easier for students. This is why I usually dedicate tons of time during the first few months of school to building basic fact fluency. One of my favorite and most powerful ways to build fact fluency? Teaching related math facts or fact families. This is also referred to as number bonds. Pick your name… they all refer to the same idea; that numbers work in relation to each other, and that we can use this relationship to help us solve other similar math problems. This is why, when I teach this concept to 2nd-grade students, I really lean into the "fact family" name.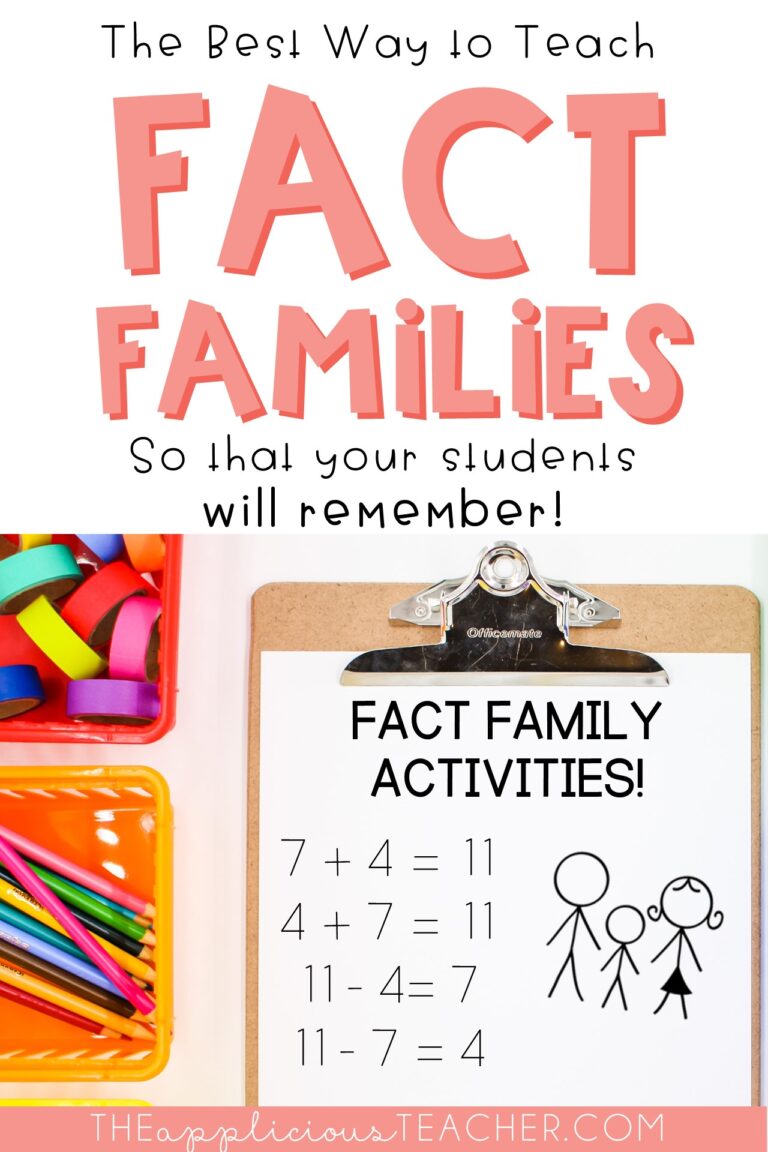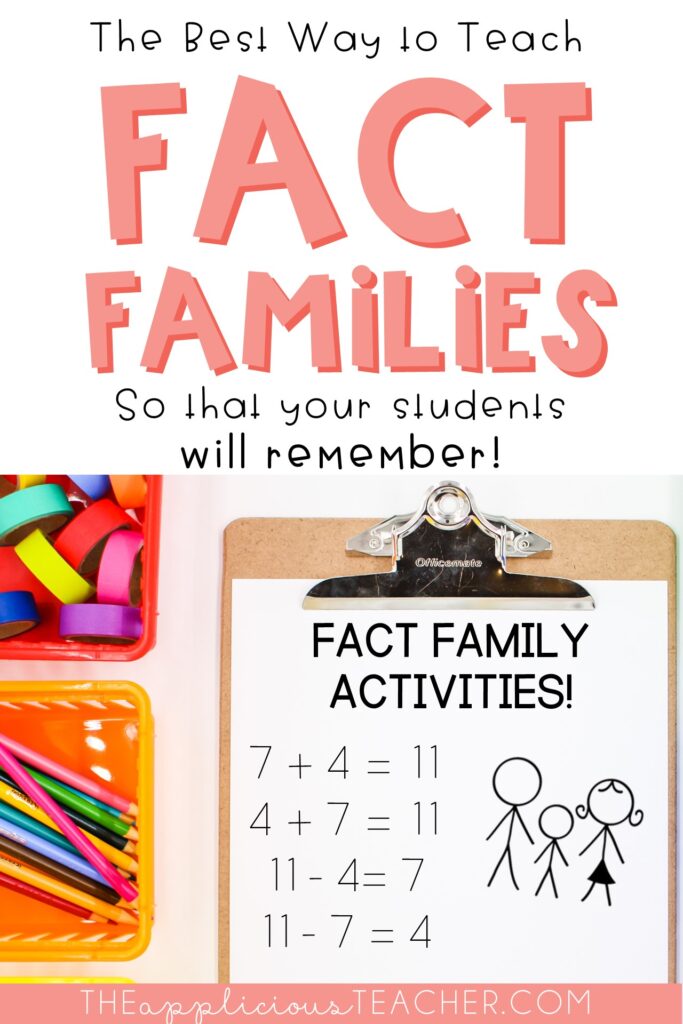 Teaching Related Facts
To start the lesson, I first review what a basic fact is. As we discuss this idea, I write any samples students may give on the whiteboard. Then, I move the discussion towards how we can use a basic fact we know, let's say, 2 + 3= 5, to help solve other basic facts. For example, if we know that 2 + 3 = 5, then we also know that 3 + 2 = 5. This works because the numbers work in relation to each other.
Teacher note: If your math curriculum uses the terms number bonds or part-part-whole, this is EXACTLY where that key vocabulary comes to life!
So, because these numbers work in relation to each other, they are like a family!
I like to showcase this anchor chart as we learn about fact families and discuss how a fact family can also be referred to as a number bond or the part-part-whole method.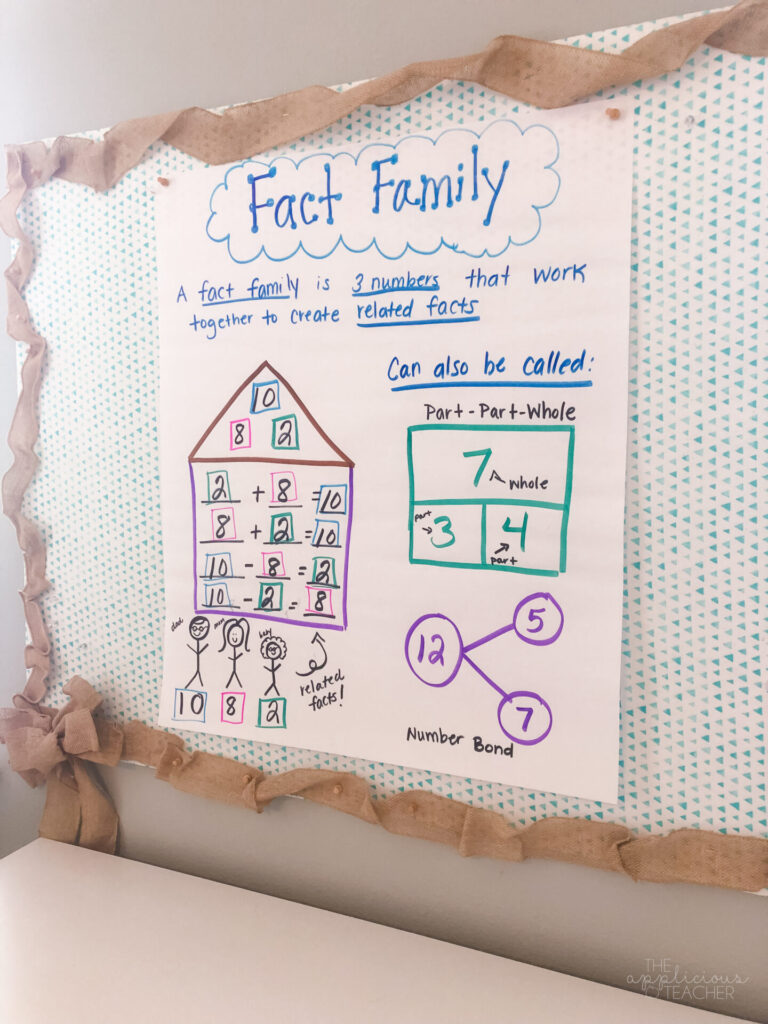 This helps students understand that really, the idea is the same, but the names are just different.
Say Hello to the Fact Family
From there, I draw a fact family house with the numbers in the fact family at the top and four addition and subtraction sentences that are empty. Then, as a class, we work to fill in the sentences, using only numbers from the fact family.
I show students how the 5 is the largest and acts as the "dad" of the family. The "3" is in the middle and is like the "mom," and the 2 is the smallest and is like the "baby." Please note, this family vocabulary is modified as we work through more examples in guided practice. To make this concept inclusive, we also use terms like: aunt, uncle, grandpa, grandma, brother, sister, and cousin. But the idea is always the same: they are a family!
We work as a class to build addition and subtraction sentences using only these three numbers. As we build the number sentence, I show students how we only use the three numbers provided and how they work in relation to each other. The two small numbers can be added to make the bigger number. The bigger number is the starting point for subtraction.
We also discuss making sure our number sentences make mathematical sense.
For example, in the beginning, many students want to create the number sentence 3-2=5. Use this as a discussion on how to check the math using different strategies (ie: counting on, fingers, number line).
Don't Let a Stranger in the House!
A common misconception associated with teaching fact families or related facts is that students often include an extra number. This happens through miscalculation when creating and solving their addition and subtraction facts. To help circumvent this issue, I teach this important line when discussing fact families and creating fact family houses:
Don't let a stranger in the house!
As we work through guided practice, I'll have a few students come up to the board and work on filling in their fact family house. As we review their answers, if I notice an additional number, I'll say, "Don't let a stranger in the house!" and circle the rogue number. I relate it back to the students: Just like we don't like strangers in our house, neither do fact family numbers, so we need to be careful not to let them in! If you see a number stranger, be sure to check your math and kick them out!
Teacher friends– this really sticks! Students love building their fact family houses and making sure there aren't any strangers!
Fact Family with Twins
Now, doubles facts can throw a second grader for a loop when it comes to building related facts.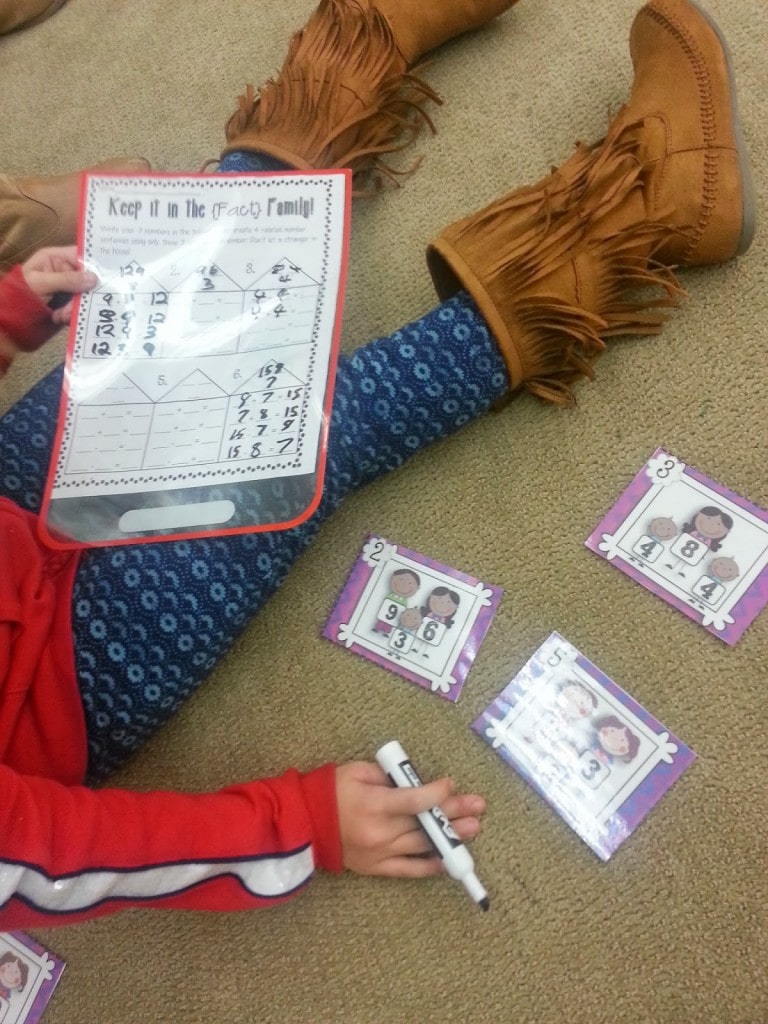 To help with this, as we're working together, I'll build a fact family house with the numbers 10, 5, and 5. Students always get a bit confused about where they should place these numbers because you use the same number twice. To help it stick, we call this a "twins family!"
We discuss how these families have a mom (or dad, auntie, or another inclusive label) and a set of twins. Just like other fact families, we need to keep the relationship between the numbers safe and not let strangers into their house!
Remember: Don't let a stranger into the house!
And just like twins, there are two of them. They are not the same "person" even if they look alike, so make sure you use the number twice.
This helps students visualize using both 5s from our example to build the related math facts!
Fact Family Activities
Fact Family Group Activity
First up, we have an engaging, creative, and collaborative group fact family activity!
To complete, split students up into groups of three. Then, assign each student in the group a number in a fact family. Then, give each group a sheet of white construction paper.
Have students name their fact family, then draw a fact family house on their paper. The group can then act out creating number sentences using only the numbers in their group. Students record their answers on their fact family house chart. Give students about 10 minutes to complete their number sentences.
After the time is up, have the fact family groups present their posters to the class.
Showcase the house they designed as well as the related addition and subtraction facts they worked to create. Have students fix any mathematical issues on their posters and hang it up in the classroom.
Fact Family Scavenger Hunt
Another fun way to practice fact families?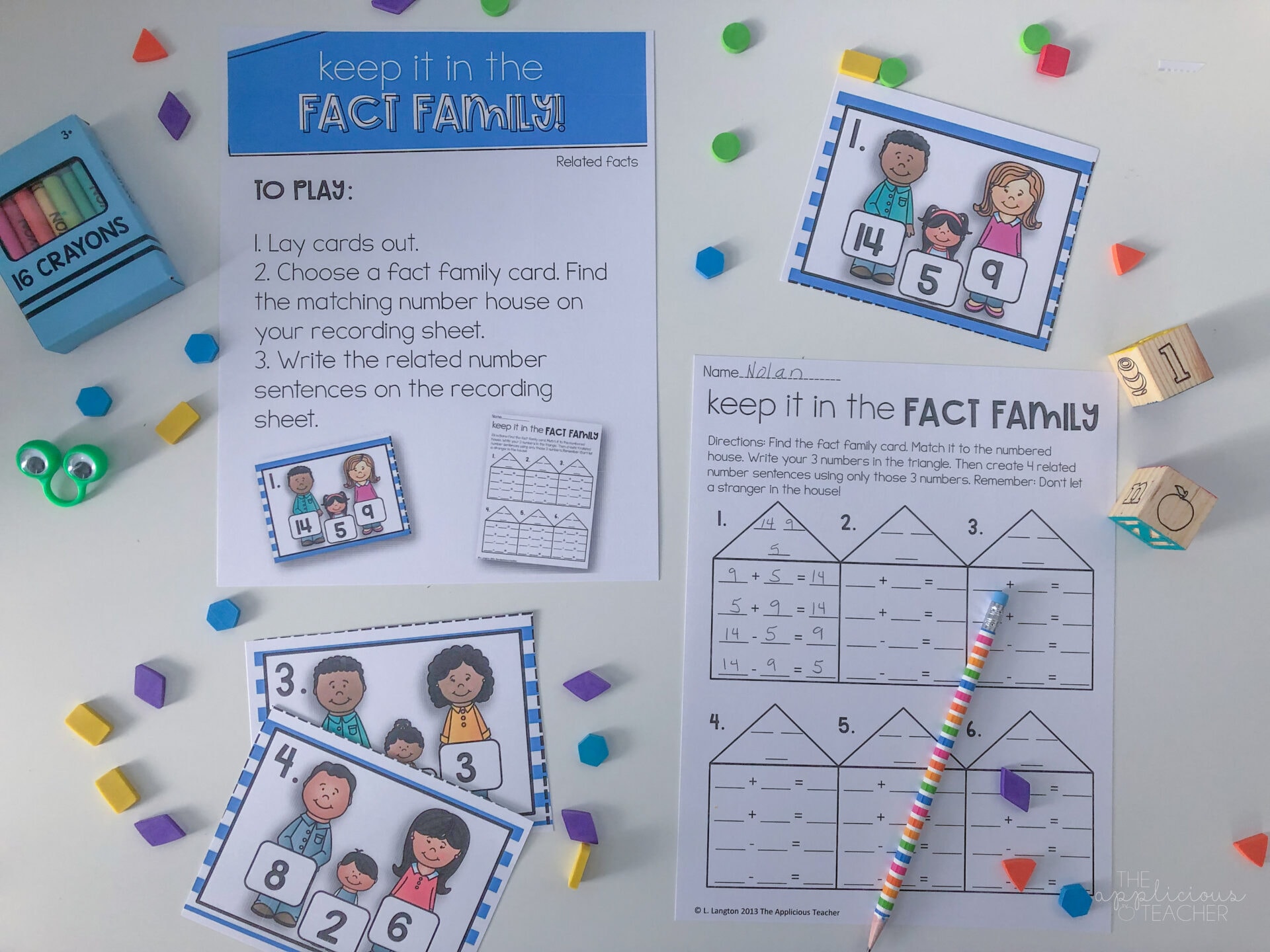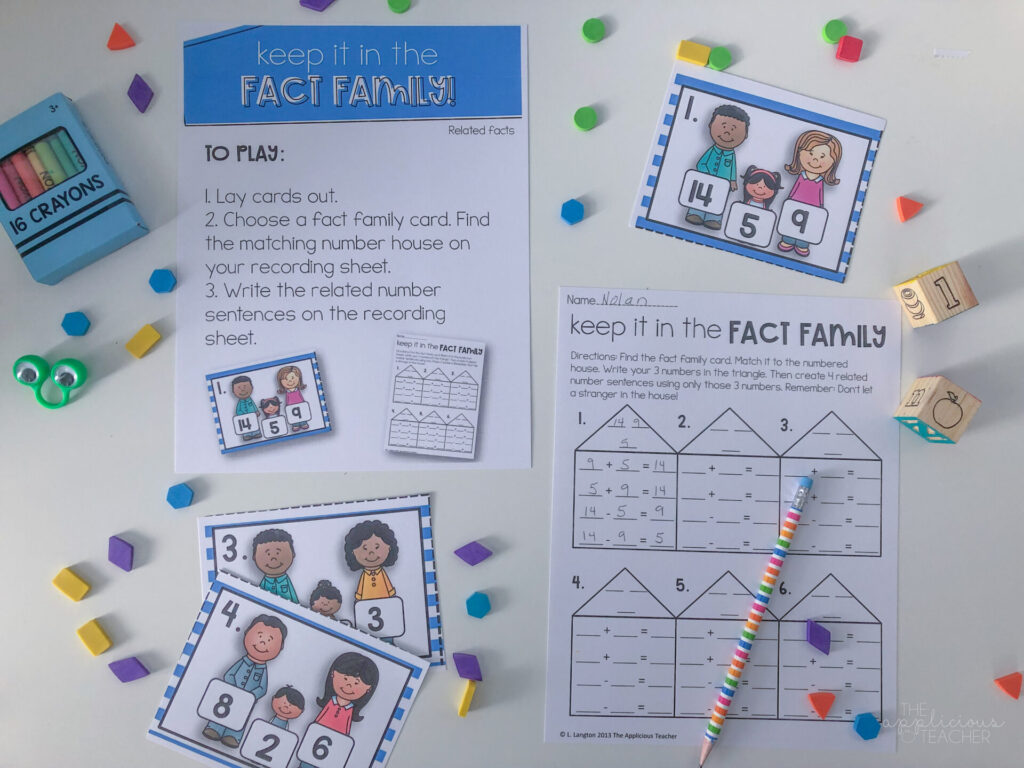 Send them on a Fact Family Scavenger Hunt!
To complete this scavenger hunt or "read the room" activity, use the fact family cards from the Just the Basic Facts unit here.
Print out and trim the cards. Then, hang them around the room. Print out enough of the recording sheets for each student in your class. (Or save paper and have students work in pairs, changing the "writer" for each card.)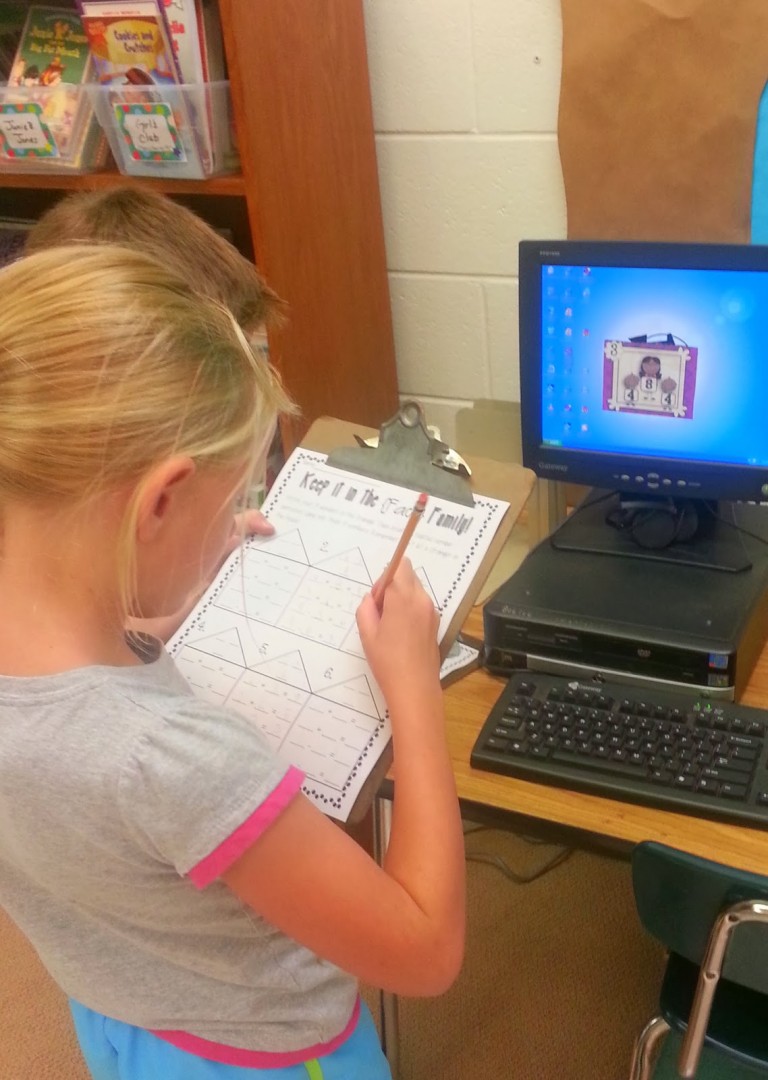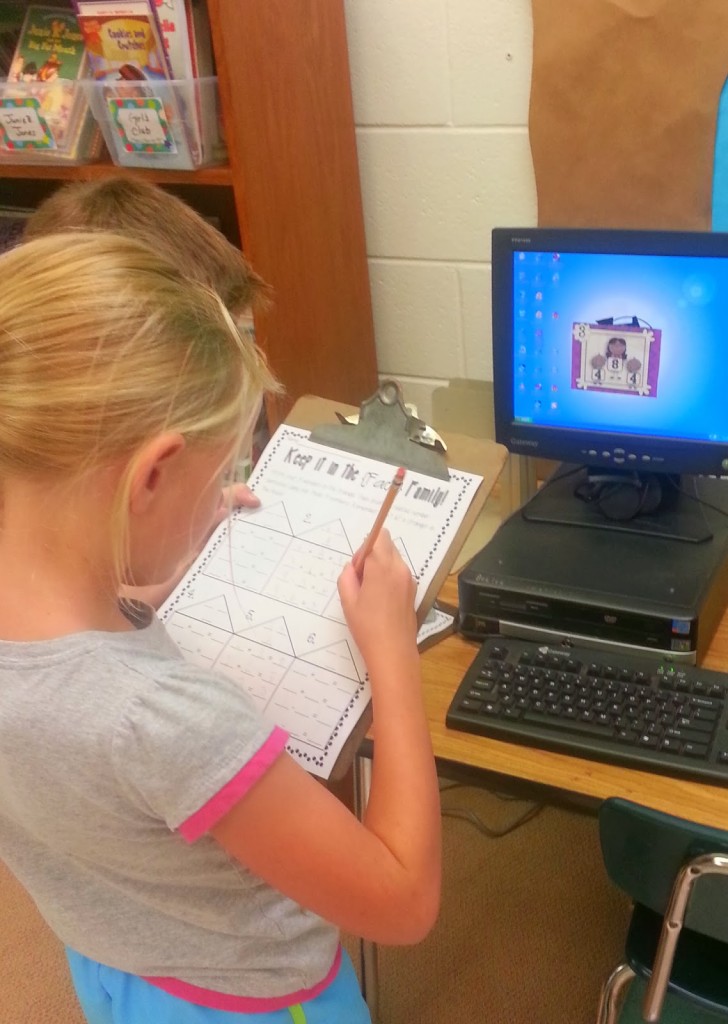 Have your students go on a Fact Family scavenger hunt. As they find the fact family, have students fill in the fact family house with the related facts.
Don't forget to spot-check the answers as a class, especially those that include twins or possible strangers in their house!
Make it work in Math Stations
After you've completed the scavenger hunt activity as a class, don't forget to place it in your math stations for fun basic facts practice.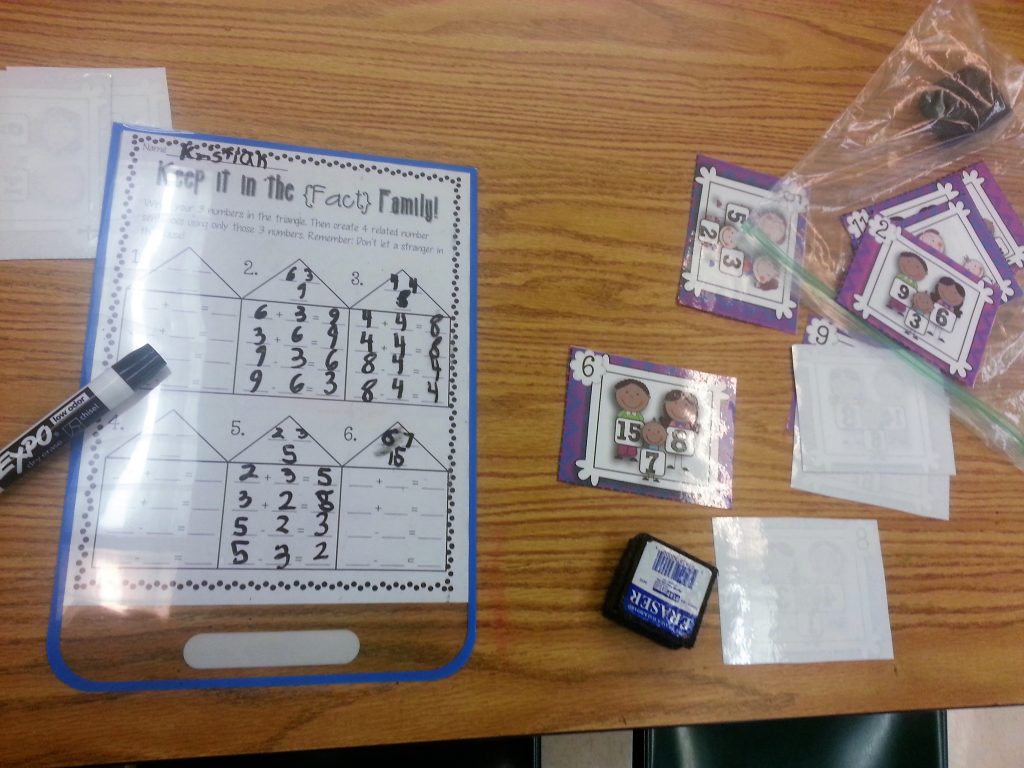 Slip the recording sheets into a wipe-off sleeve. Students can use dry-erase markers to fill in the fact family recording sheet. A win for saving paper!
Fun with Related Basic Facts
Building basic fact fluency takes time and practice. These fact family activities are engaging ways to teach one aspect of basic facts so that your students will remember them! Don't forget to revisit the topic throughout the year to make the idea stick.
That's one of the main reasons why I love using the activities in this basic facts unit to help build basic fact fluency at any point in the year. Use the included activities to introduce the different basic fact strategies, then, keep the hands-on games in rotation for your math station routine!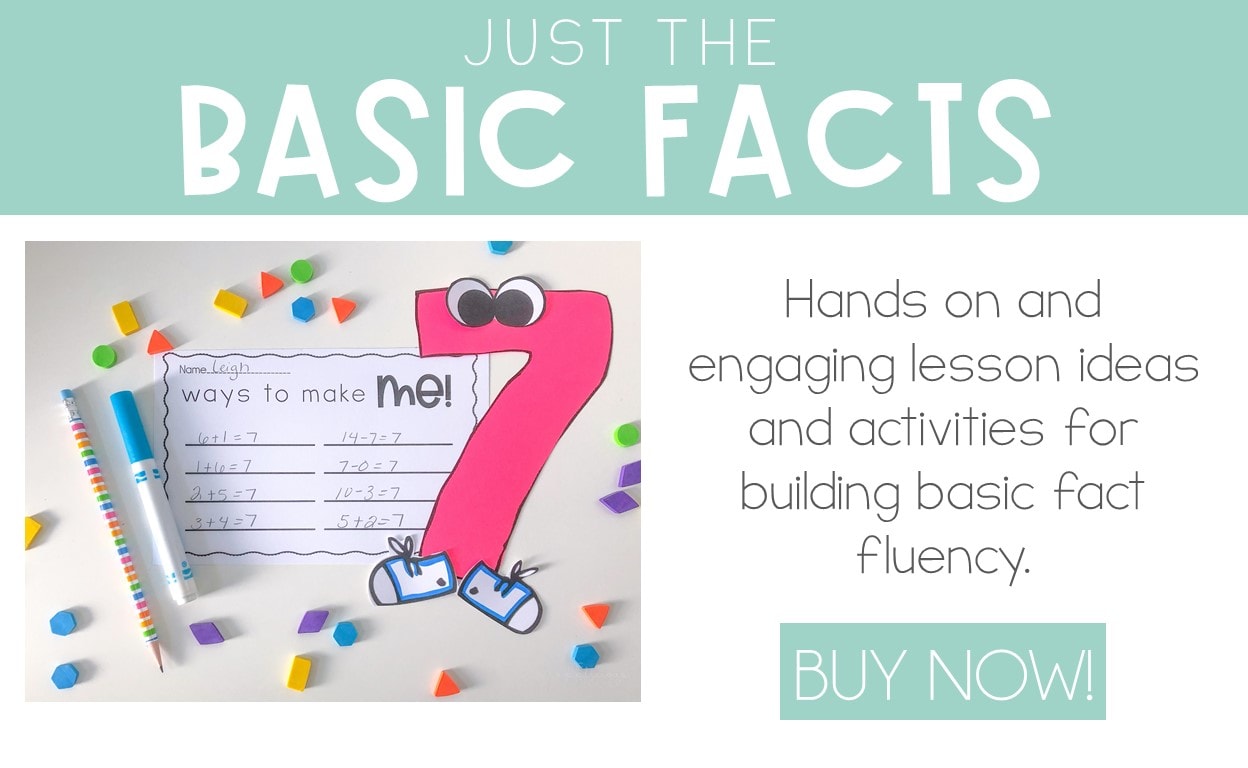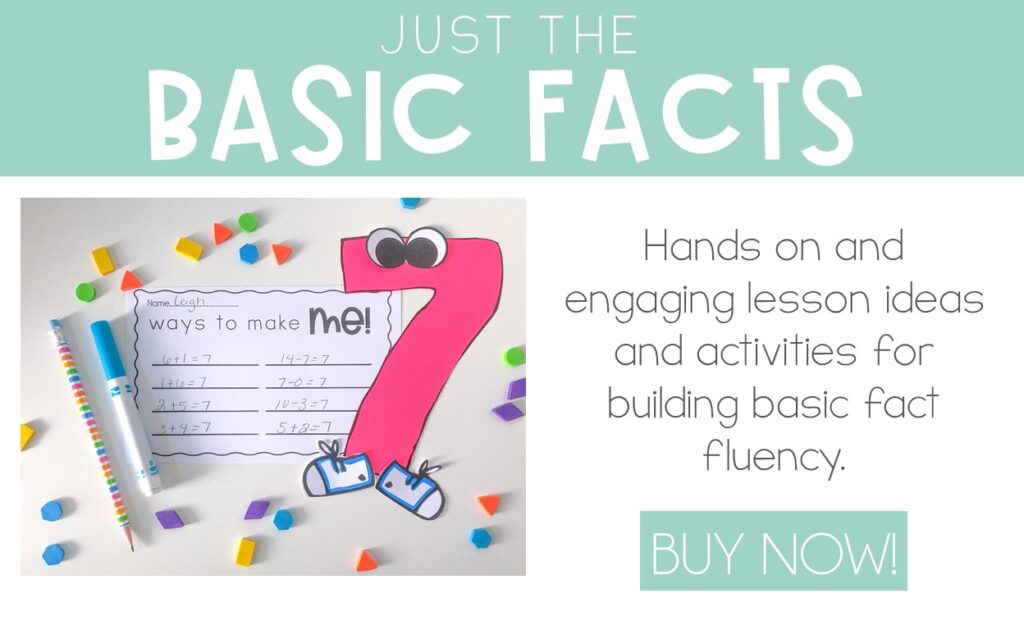 You can check out this unit here on TpT or here in my website store!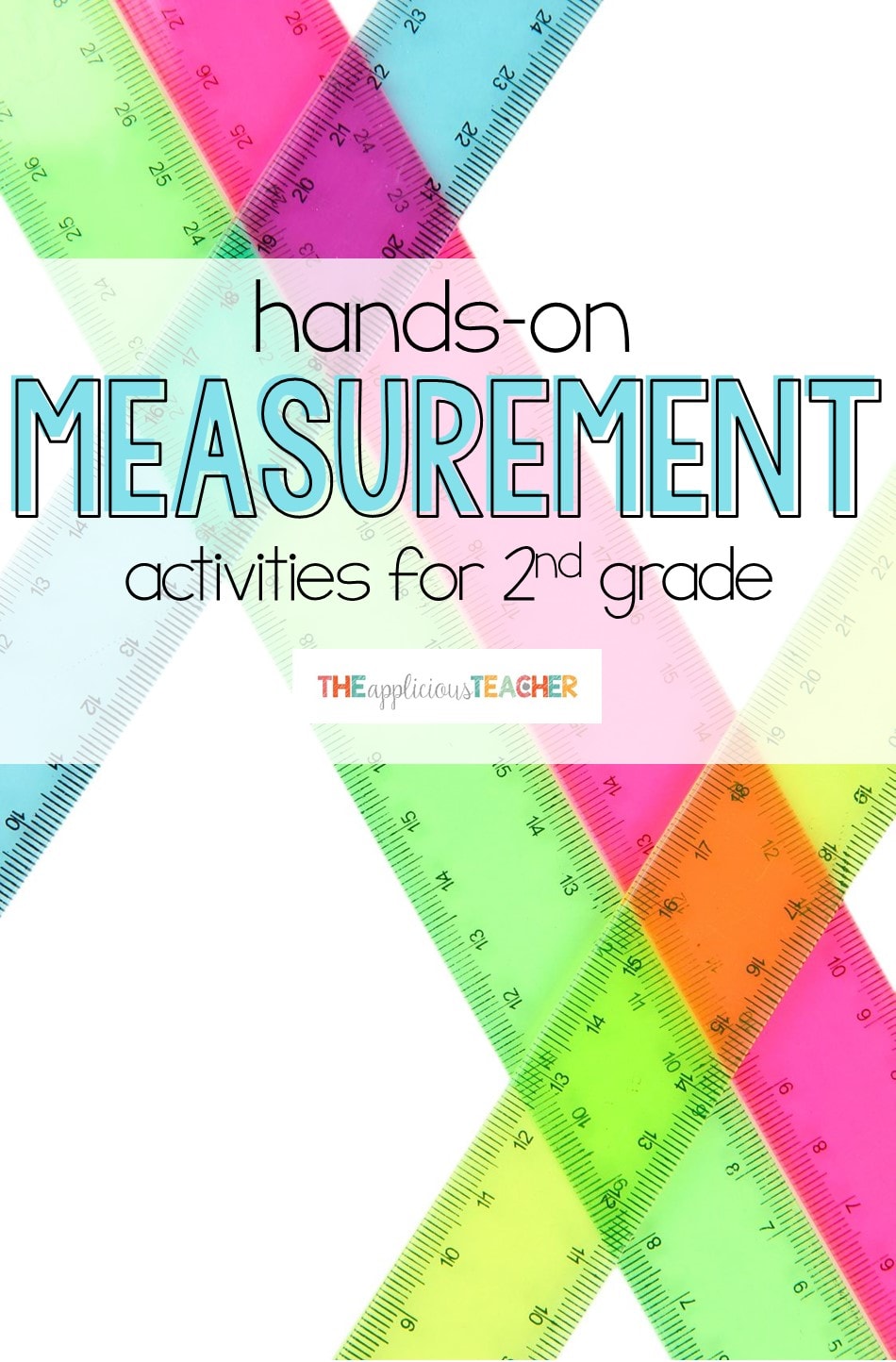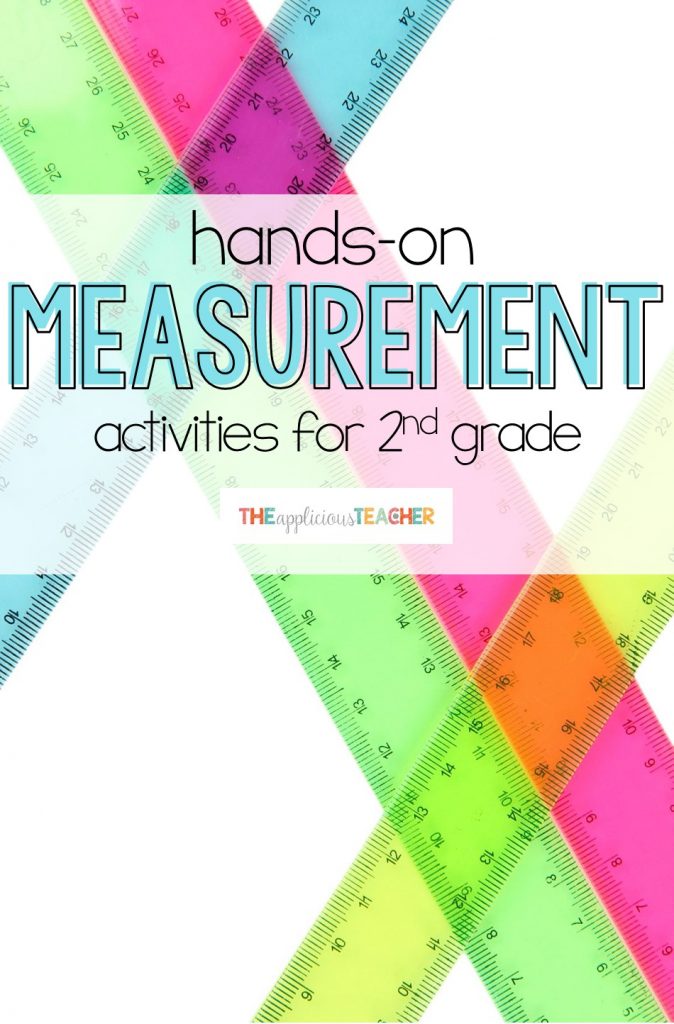 More Math Fun!
Check out these other math activities and ideas!
Sign up to snag these!
Receive all these classroom management tools right to your inbox!