Well… here we are…scrambling to find age appropriate online resources for our students to complete at home. If you're looking for some easy to use and fun math apps that are perfect for second grade, then you are at the right place! Today, I'm sharing eight math apps for 2nd grade.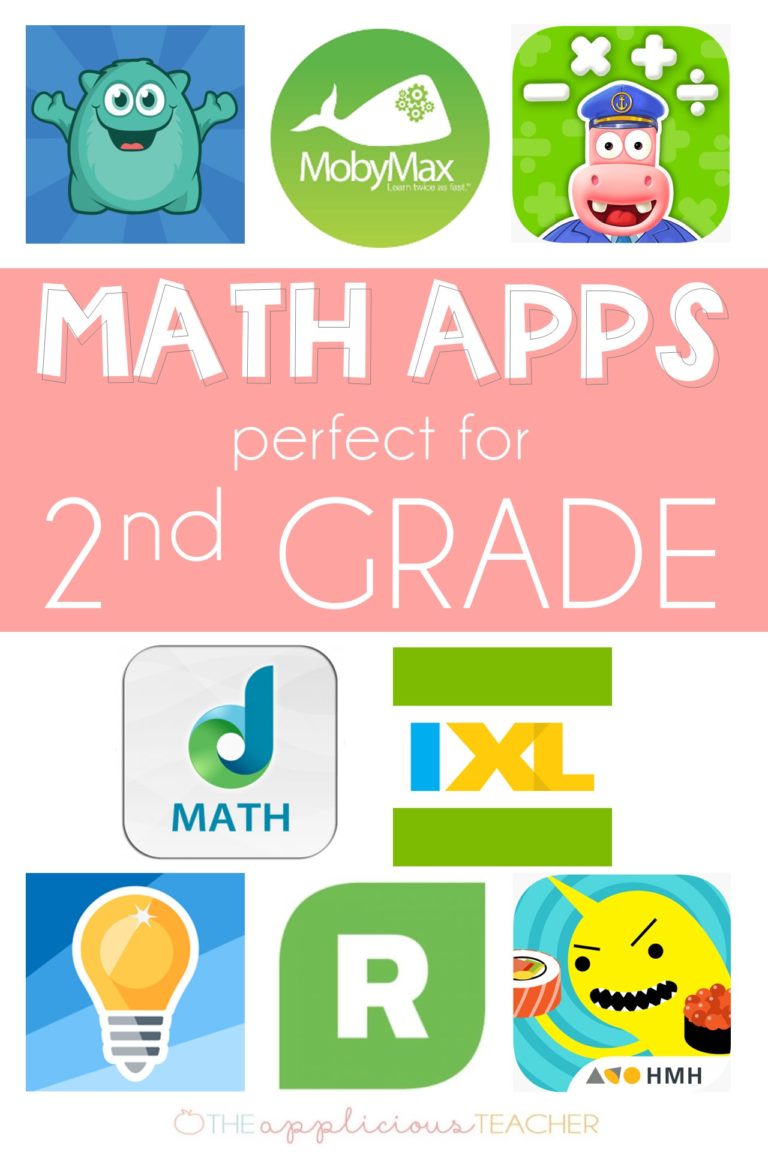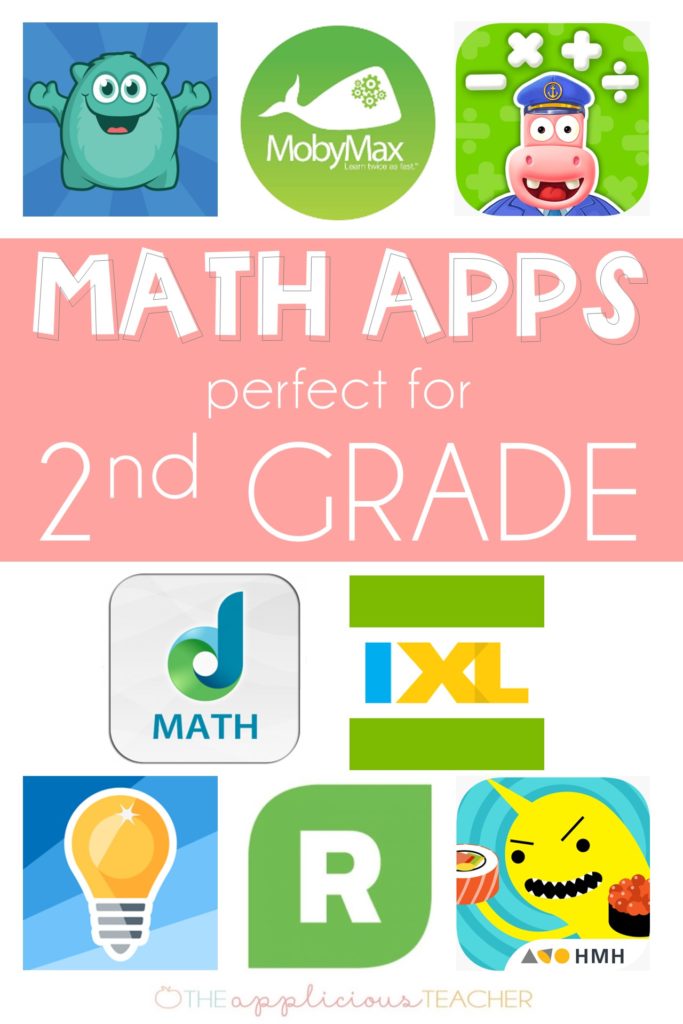 Please note, some of these apps are paid. But, many are offering free services for a short duration during this unprecedented time.
8 Math Apps Perfect for 2nd Grade
1. MobyMax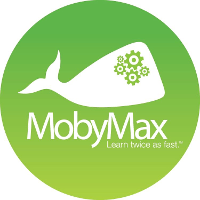 Okay, so MobyMax is pretty awesome. You can figure out learning gaps and create a plan to fill them. You can also track your students' progress. But the coolest part? Your students can work to earn real rewards and prizes. Literally, the best thing ever for a kid! I'm wondering if teachers can earn rewards and prizes too…No? Bummer! Please note, this program is currently free, but this could change without notice.
2. IXL

This is such a great resource. Help your 2nd graders gain confidence through interactive questions designed to help them master over 300 different math skills. IXL.com also covers many other school subjects like social studies and languages in case you need resources for other subject units too. Also, this program is currently offering free resources, but this is normally a paid program.
3. Prodigy

Kids LOVE this game! It's a whole virtual world – think SIMS, but designed (and, of course, safe!) for kids, and full of math games at every step. The best part? It's not only free for your second graders, it's free for ALL schools and teachers! I mean, who doesn't love FREE?! Check it out here!
4. Reflex Math

Reflex is phenomenal for helping students build their math fact fluency. This program includes tracks for addition, subtraction, multiplication, and division. It's packed with awesome games for your students, while allowing you to monitor their progress. Oh, and you can "cheer" them on as they master a math skill and help them to gain that confidence!
5. SplashLearn

I love SplashLearn. This is a preferred program when it comes to a "done" for you curriculum. Sign in, add your students and send out the log-in codes. From there, you can assign students lessons to complete or allow the program to create a learning road for you. Use the reports to pinpoint trouble spots in real-time as your students go. AND it's fun! So many fun and colorful games for your seconds will love!
6. Sushi Monster

Okay, Sushi Monster is a super fun app for your seconds to practice and reinforce what they're learning in class while they're at home. The game has 12 different levels and rewards progress and tracks personal bests and milestones.
Kids will think on their toes and reason through challenges as they help the monsters make enough sushi to fill orders at the sushi counter. How fun, right?!
This is a smart device app only, but don't worry… it doesn't link to outside websites, doesn't allow social media sharing, and uses no location tracking. PHEW!
7. eSpark

eSpark is another great app platform where you can monitor progress in real-time. My favorite feature with eSpark is that they send weekly emails with suggestions to apply to small group or one-on-one learning.
Great for differentiation too, with personalized learning paths geared toward each student's level and needs.
Bonus… if you love eSpark, you can also use it for reading, like these other apps here!
8. DreamBox

This is a dream… pun intended… for teachers looking for a rigorous, focused supplement to your math units. The lessons do include games, but the focus is on instructional and intentional practice, which is super customizable to build on what you've taught that week.
I find it's definitely best for problem solving and critical thinking skills versus basic math skills like addition or subtraction. You'll love the help teaching concepts and the kids will love the challenge!
So there ya have it… 8 math apps that are perfect learning platforms for your 2nd graders! From gamifying math facts to customized learning paths, each program offers something different to help you customize the learning to fit your instructional needs.
Do you have a favorite math app for 2nd grade I didn't mention? Do you use any on this list? Let me know in the comments!
Other 2nd Grade Posts
Second grade is the best! Check out these other perfect for second grade blog posts!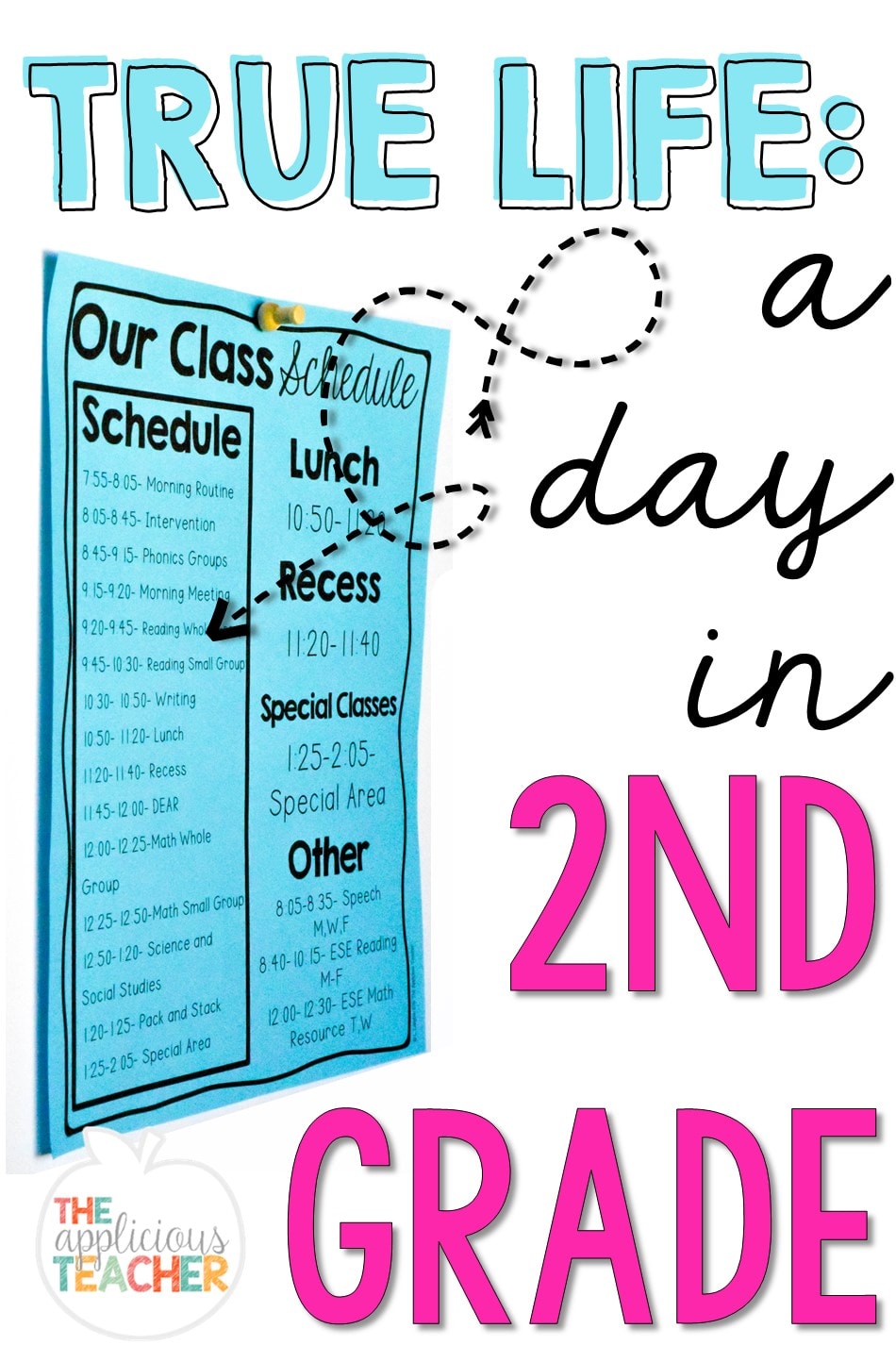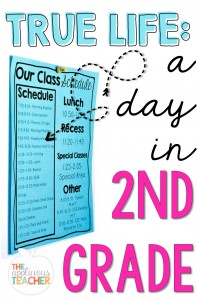 Sign up to snag these!
Receive all these classroom management tools right to your inbox!