Things have really changed around these parts, even in just the past few days. So many schools are closing and moving towards distance learning. In times of uncertainty like this, the last thing we teachers need is to worry about how we're going to teach our students while being stuck at home! That's why today I'm sharing more about a simple learning at home kit that makes planning for distance learning super easy!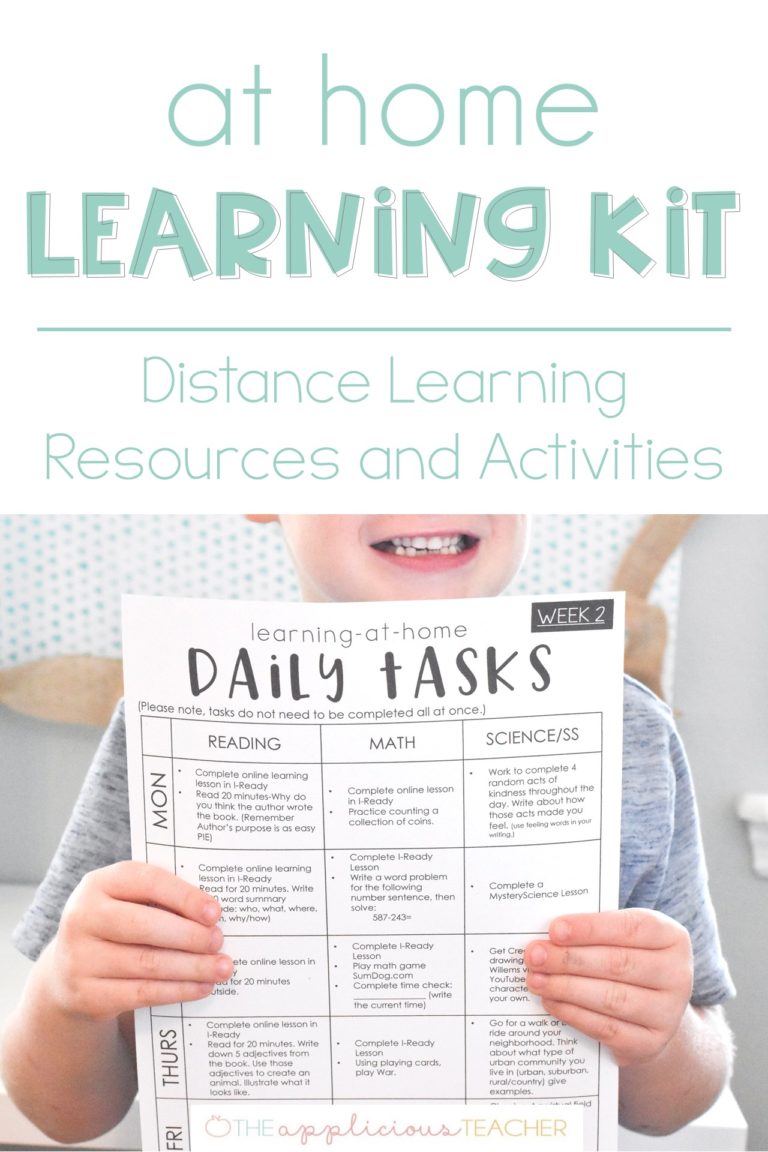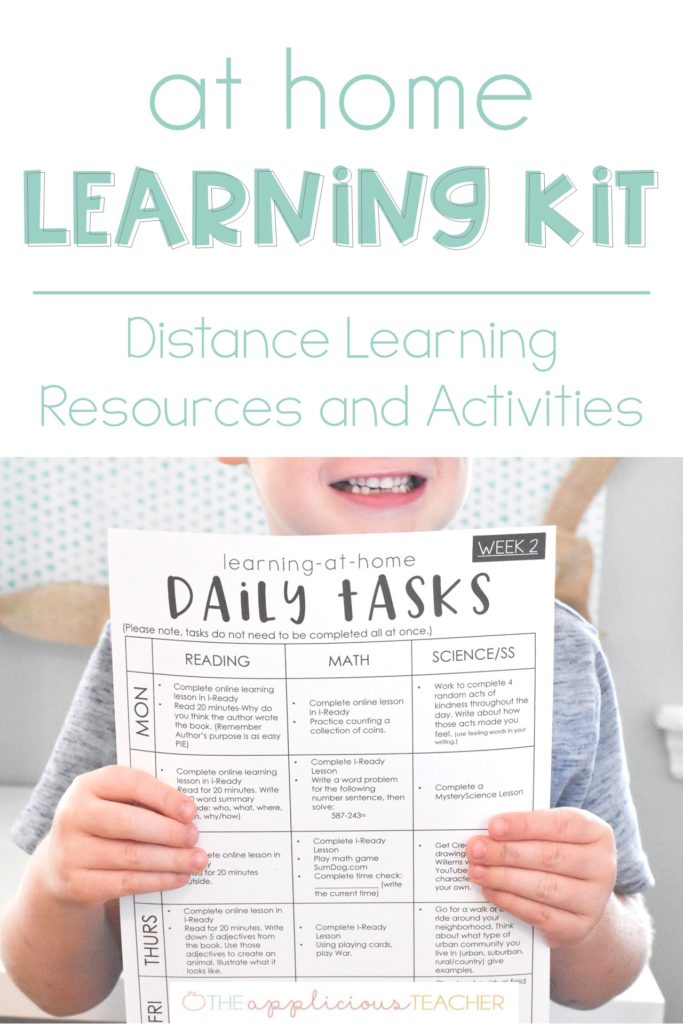 There are several At Home Learning Kits located in my TeachersPayTeachers store. If you'd like to check them out, click here or throughout the post.
Distance Learning
Teachers, we've been asked to do the *almost* impossible. We've been asked to completely reimagine our traditional brick and mortal walled classrooms and somehow translate what happens there to an at home learning environment. We were asked to do this in a matter of weeks, some even a matter of days.
The crazy part? You're doing it!
But, it's time-consuming… it's also challenging. You know that not all your students have access to the same technology or books at home. You also don't readily have resources to send home for students. That's why I created these simple "At Home Learning Kit."
Learning at Home Kit
The At Home Learning Kit is a full kit ready to be sent home (or sent digitally) to your students to make sure the learning continues even if the schools are closed. Each kit includes several different pieces.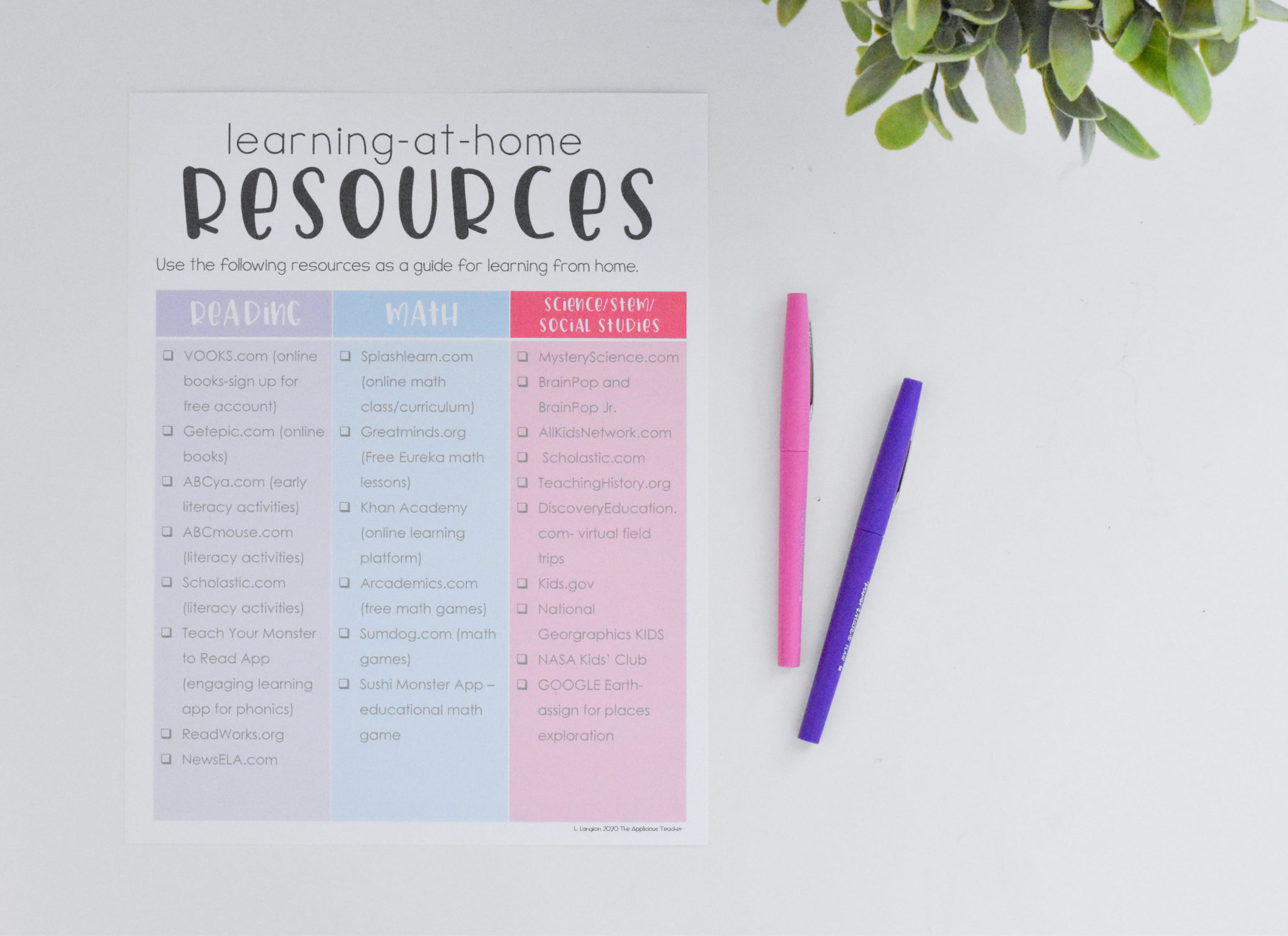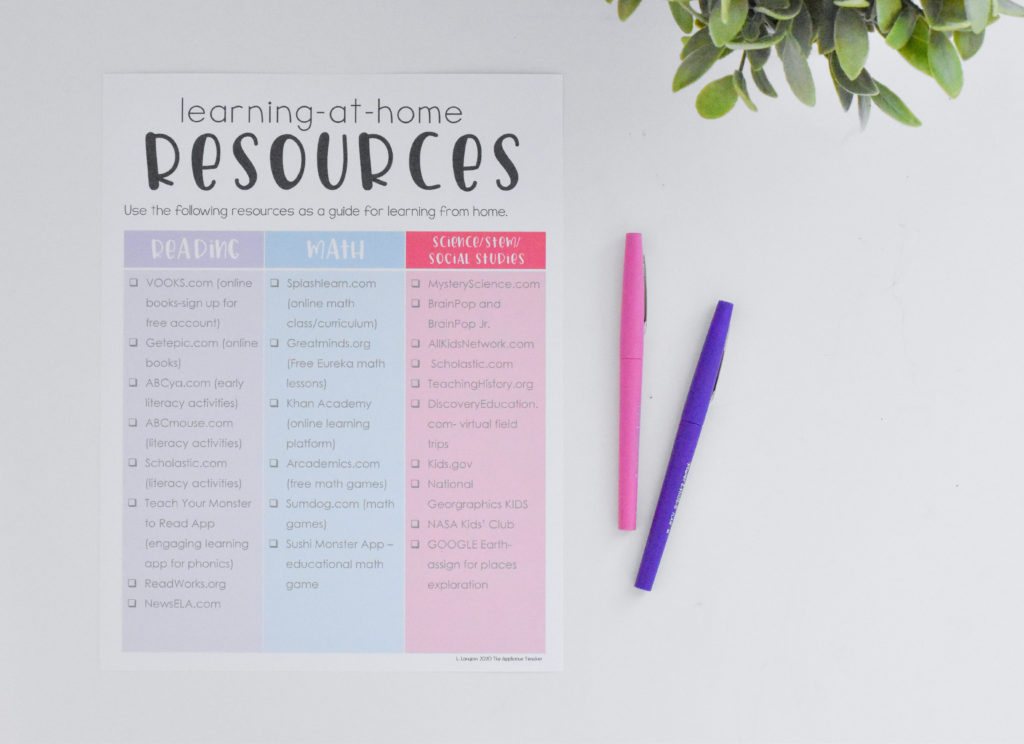 Resources
Finding quality websites can be a challenge. Especially ones that work for specific grade levels. The At-Home Learning Kits include a quick reference for websites for reading, math, and science/social studies. Use a guide when navigating your lesson plans, or pass on to parents as a way to supplement what you are sending home.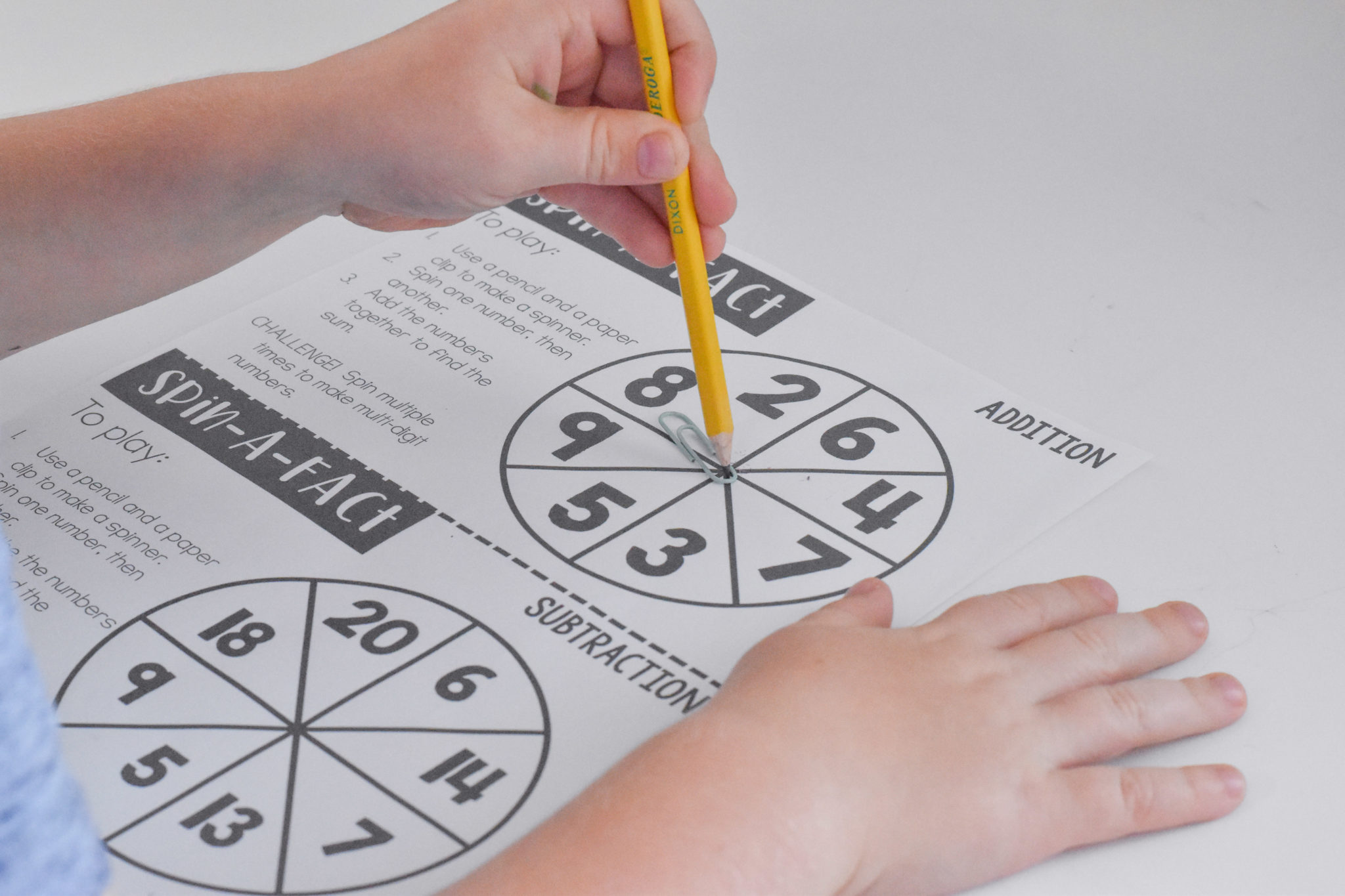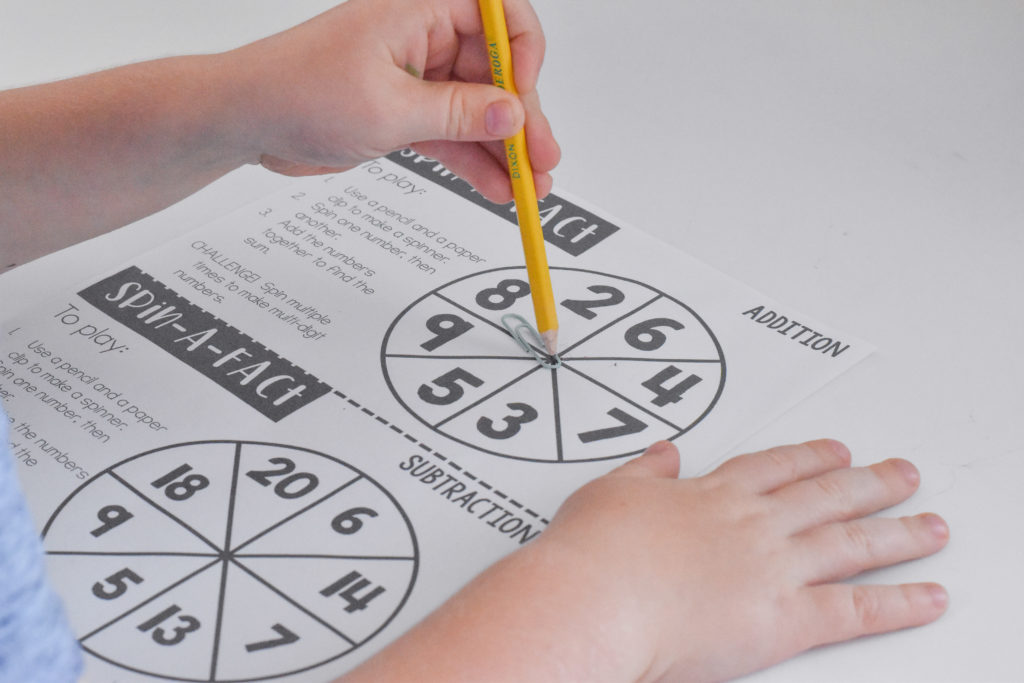 Hands-On Games
With so much additional time on screens, it's nice to have a few games and activities that require no screen or internet connection. These kits include reading and math games that students can play to practice their sight words, reading comprehension, math facts, and so much more! There are both simple spinner games and dice games. They also include a paper dice just in case students do not have access to one at home.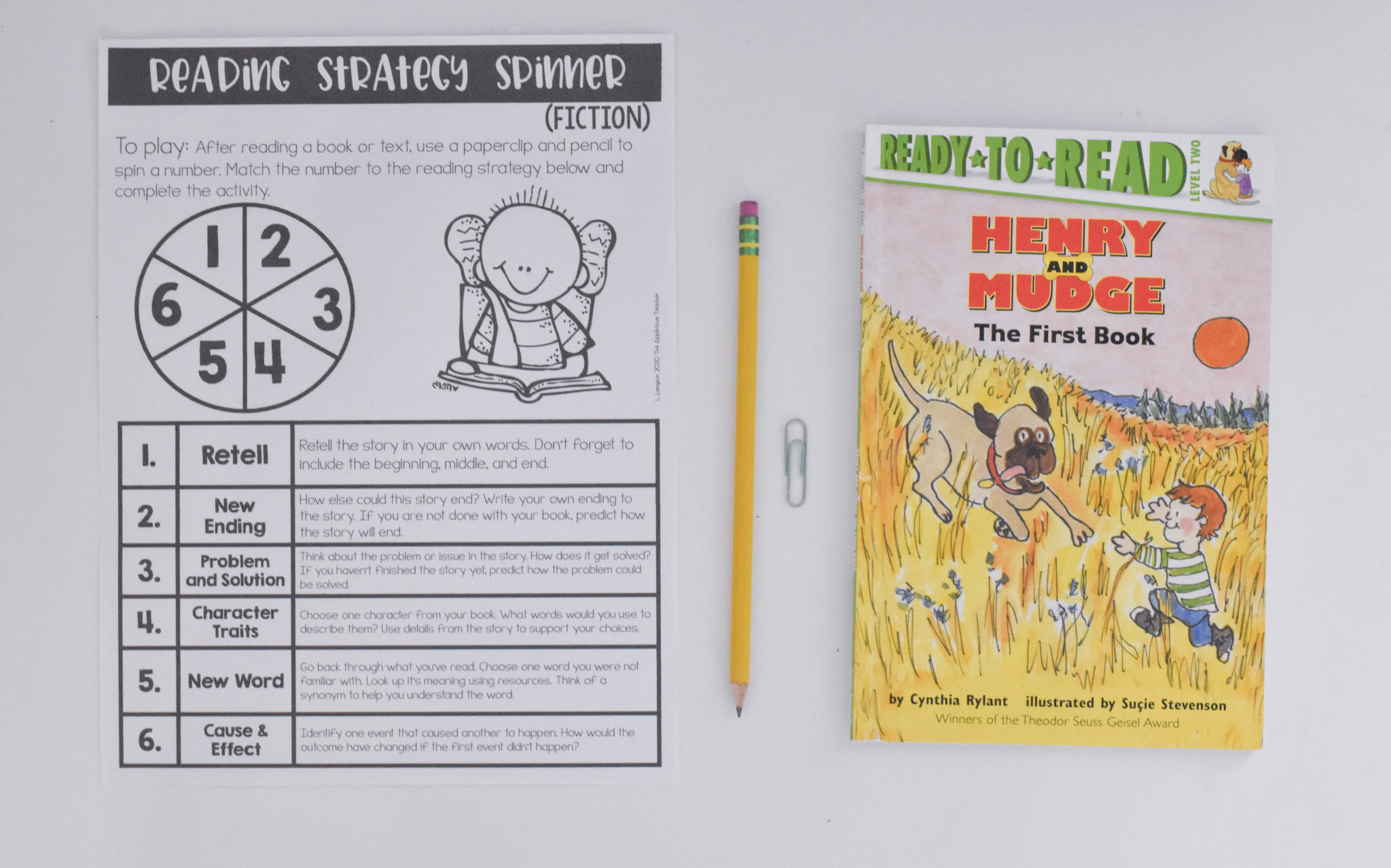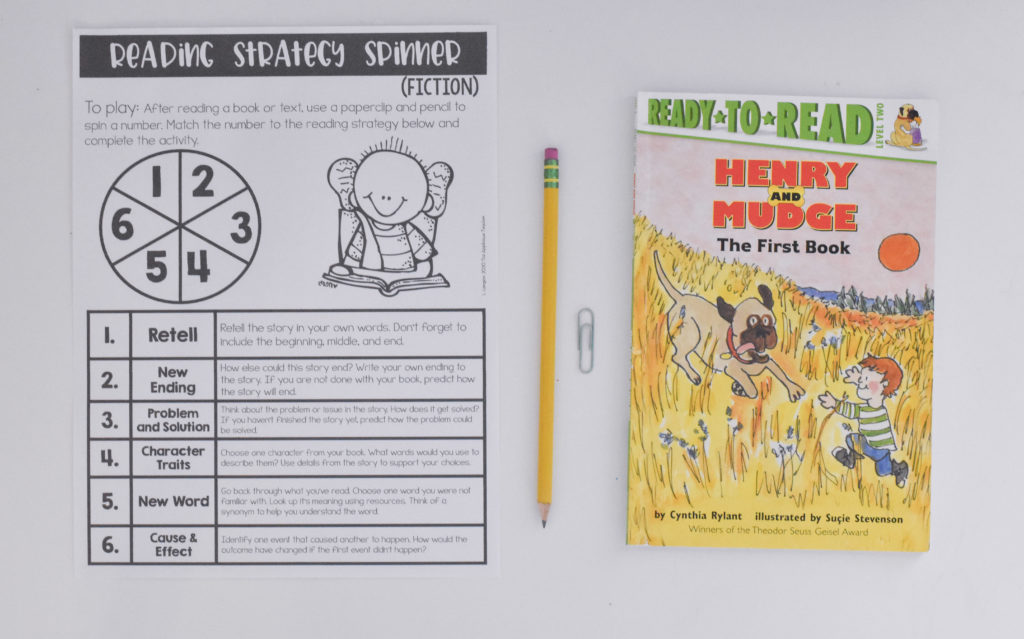 Daily Learning Task Charts
Not sure what to have your students work on for the next few weeks while we're "safe at home?" The At-Home Learning Kits include three weeks worth of activities for reading, math, science, social studies, and STEM!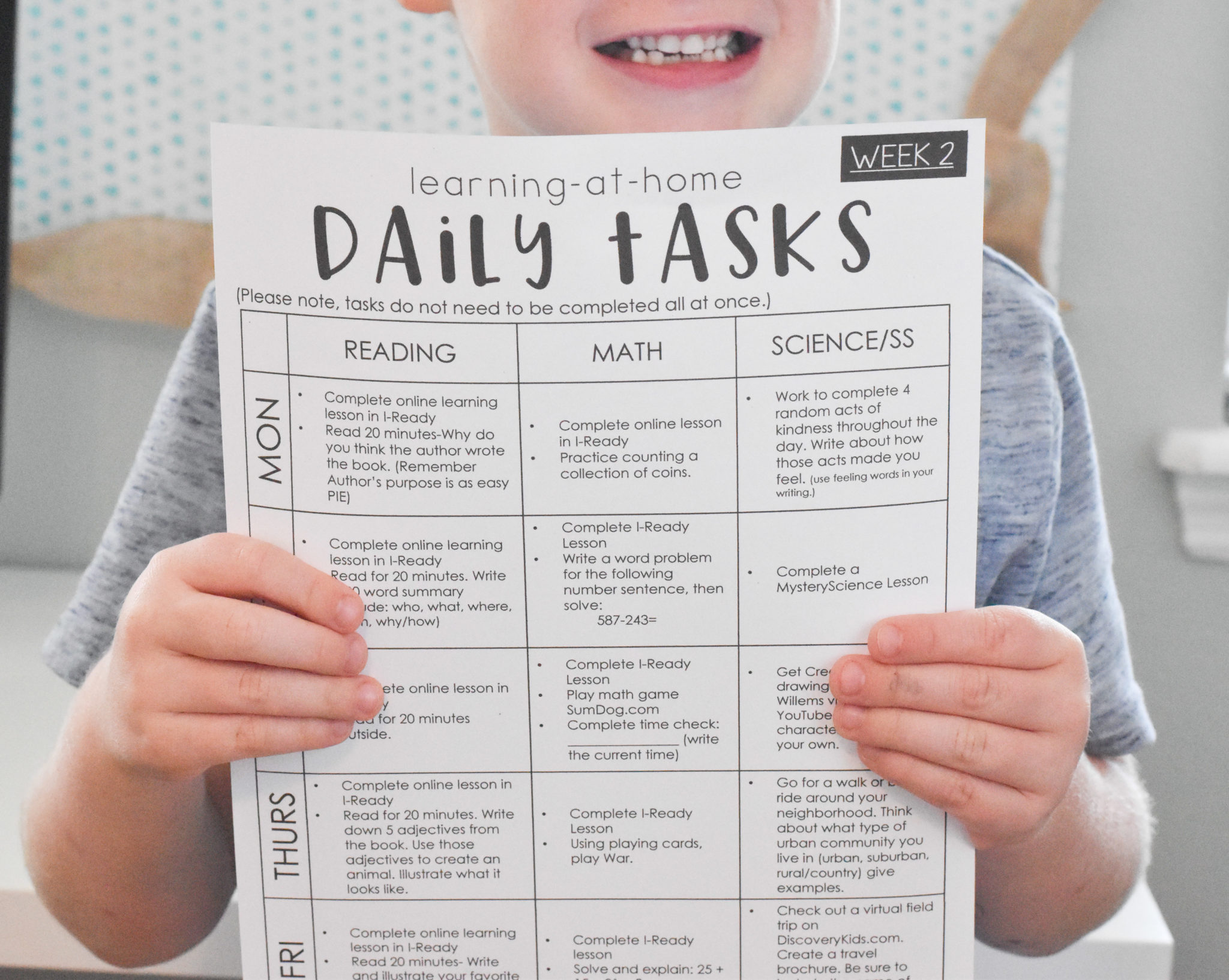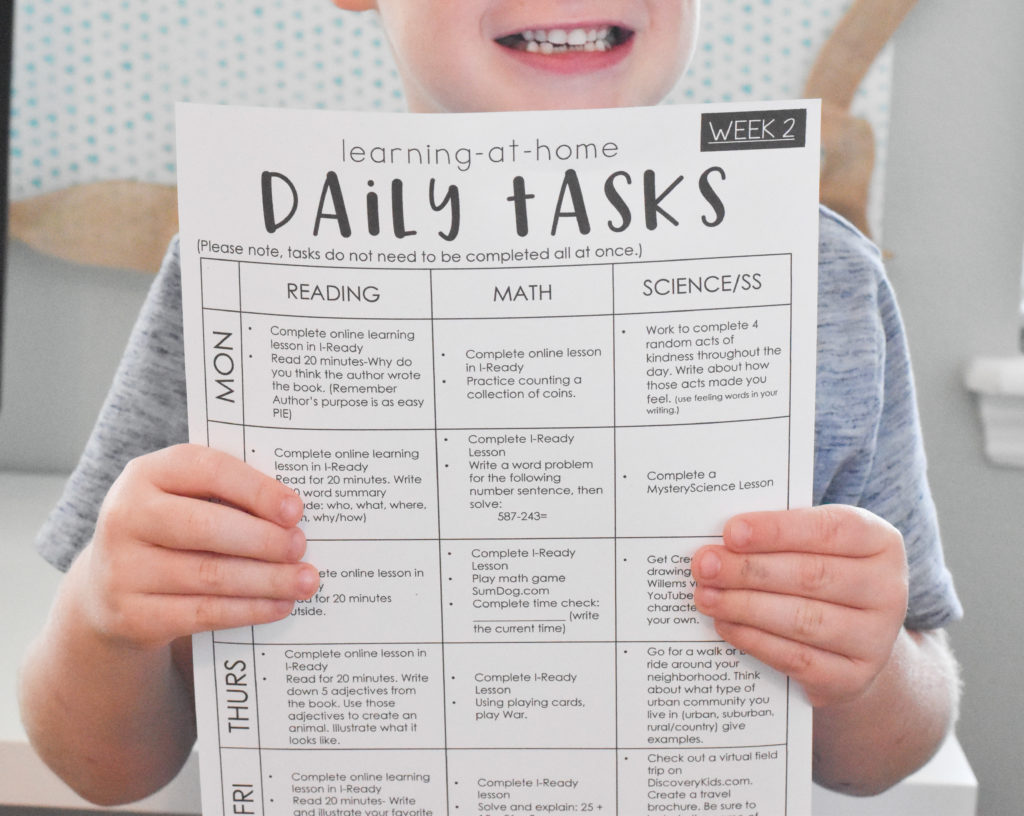 Each day is planned out and includes meaningful activities that can be completed in 20-30 minutes. The kit also includes editable templates so that you can customize what your students are doing each day.
The activity suggestions are simple. All can be completed using the activities included in the kit or with supplies that are found at home.
Download the Freebie
You can snag three weeks worth of activities by downloading the freebie in my TeachersPayTeachers store.
Just select the grade level that works best for you!
First Grade At Home Learning Kit
Second Grade At Home Learning Kit
Third Grade At Home Learning Kit
Like what you see? Be sure to follow my store for updates on freebies, sales, and products!
Get Extended Weeks
Here in Florida, schools are canceled for the remainder of the year. That means teachers are tasked with providing quality learning opportunities that students can complete at home. Not just for a few weeks, but for the next two months! This can be both overwhelming and challenging! If you find you need extended weeks' worth of learning activities, be sure to check out the extended weeks options of the At Home Learning Kits! These kits include 8 weeks worth of reading, math, science, social studies, and STEM activities and are completely editable.
There are three different grade levels for you to choose from. Just click the link below to see all of them!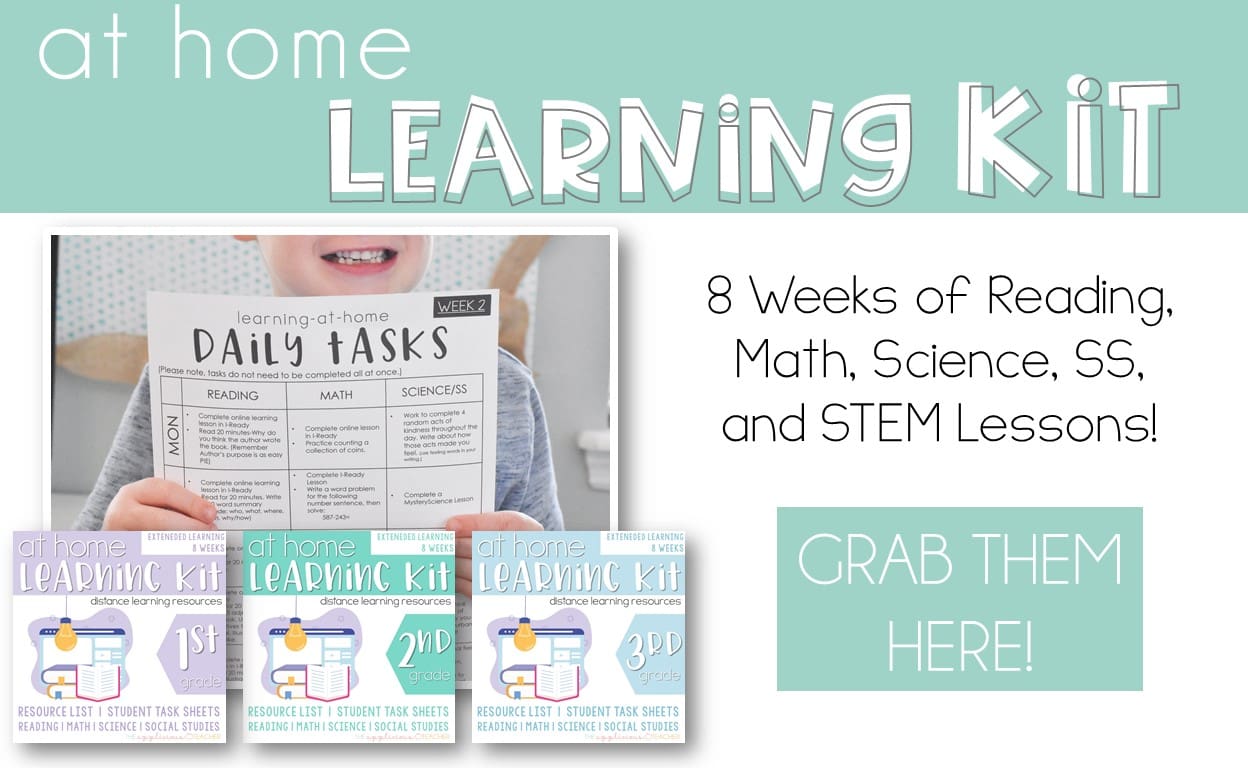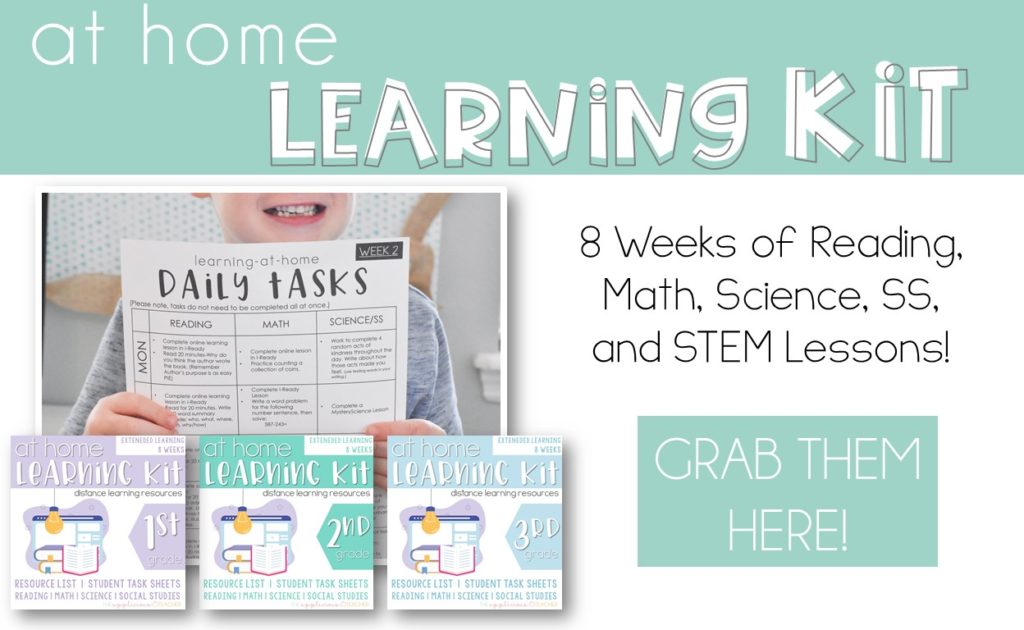 So what are somethings you're doing to make sure the learning continues even if "school" in the traditional sense has changed? Share below!
More Distance Learning Resources and Ideas
So many of us are scrambling for ideas and resources. If you're looking for websites or ideas to support your instruction while we are safe at home, be sure to check out the posts below.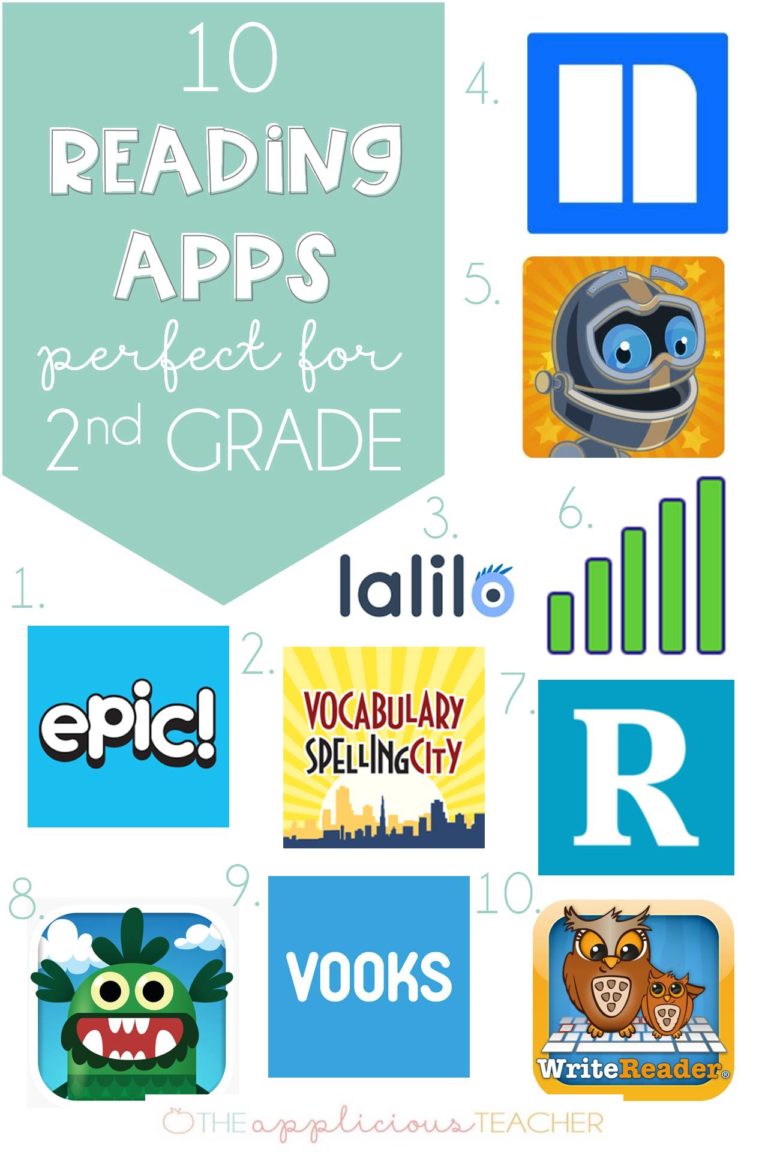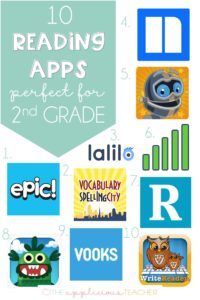 Sign up to snag these!
Receive all these classroom management tools right to your inbox!