I know what you are thinking… Leigh-another books post? I know, I know, but I promise this one is good! Also, as an avid reader, is there such a thing as too many books? I think not! But, it's almost 2020. It's that time of year where everyone is relaxing and enjoying some much needed time off for the holidays. For me, this time of year is perfect for reading in bed, on the couch, or upstairs in the playroom as my kids play. Sometimes that reading involves books that are just fun reads or books that are meant to better me in the new year. Either way, the eight books I'm sharing today are definitely some of my must read books for teachers in 2020!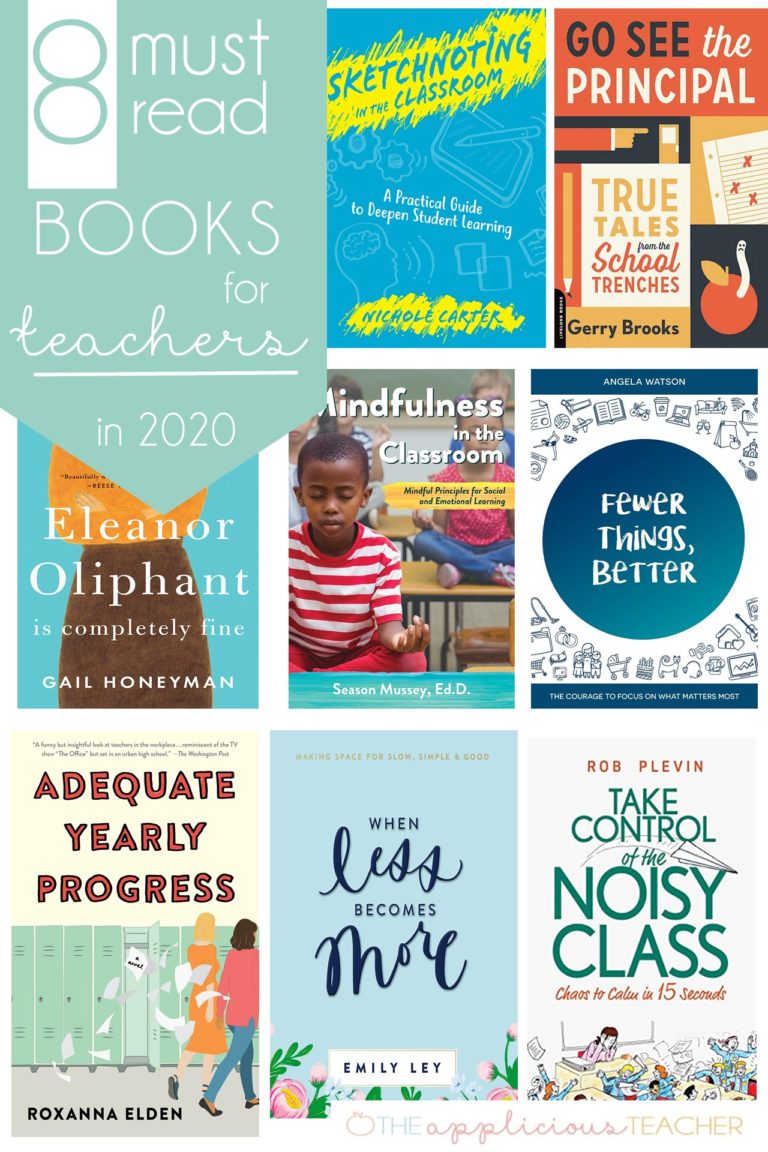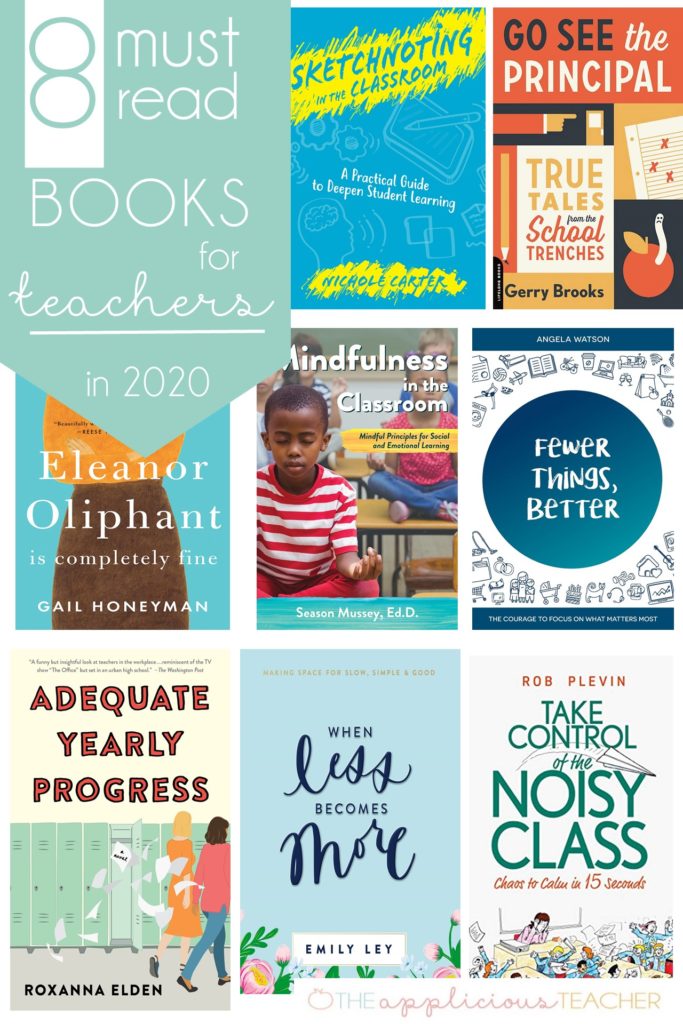 Please note this post contains affiliate links. If you do follow my links, please know that I do make a very small commission from your purchase. There is no cost to you, but this extra coinage helps to feed my book addiction.
1. Mindfulness in the Classroom: Mindful Principles for Social and Emotional Learning by Season Mussey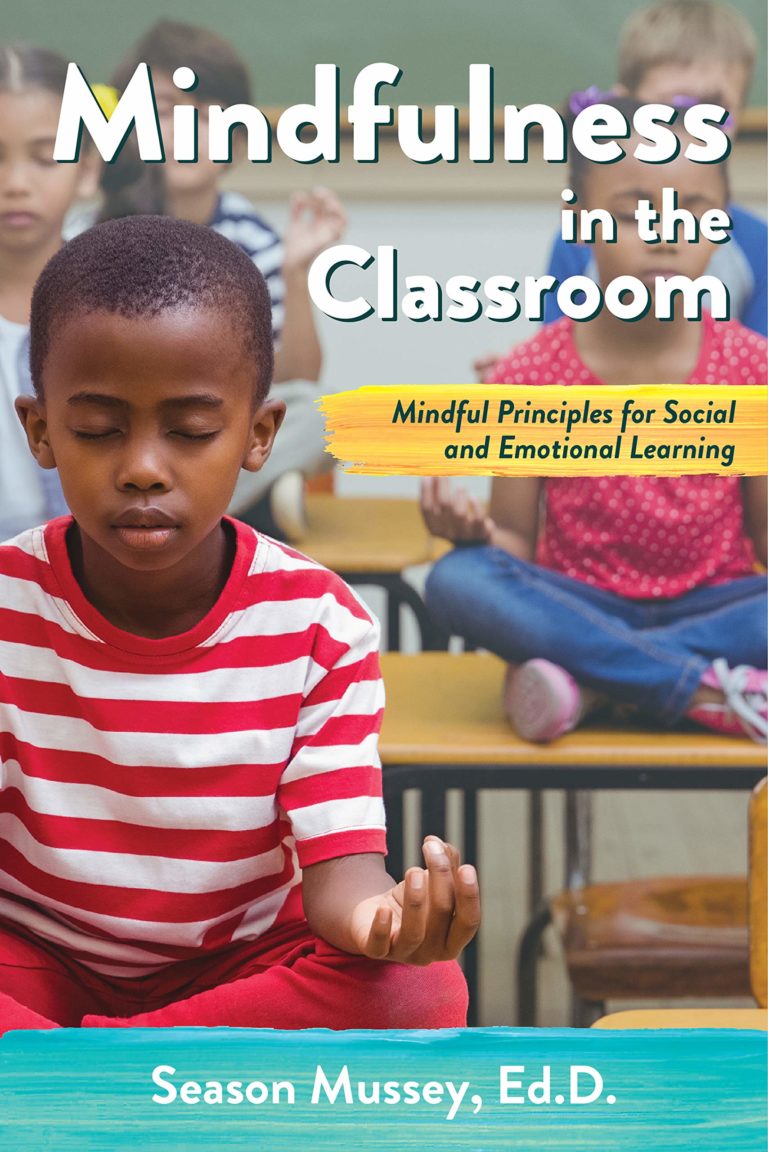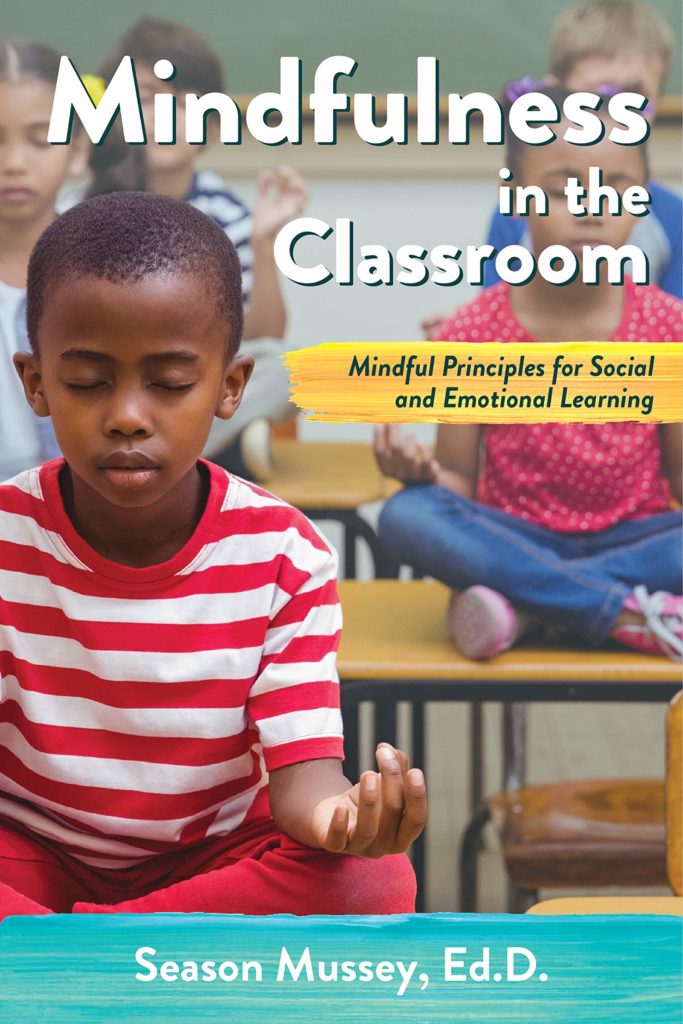 Could you even turn a corner without hearing the words "mindfulness" in 2019? Not me! That's why I love this book for any teaching wanting to bring mindfulness and peace to their classroom. This book touts that mindfulness can increase teacher effectiveness, so why not test it out? The book includes eight key principles to mindfulness that will support social and emotional learning for teachers and students. Mindfulness claims that these principles will lead to increased empathy, kindness, self-awareness, integrity, self-control, and honesty in your classroom. Yes please! It also includes sample ideas and lessons to bring these principles to your classroom.
2. Go See the Principal: True Tales from School Trenches by Gerry Brooks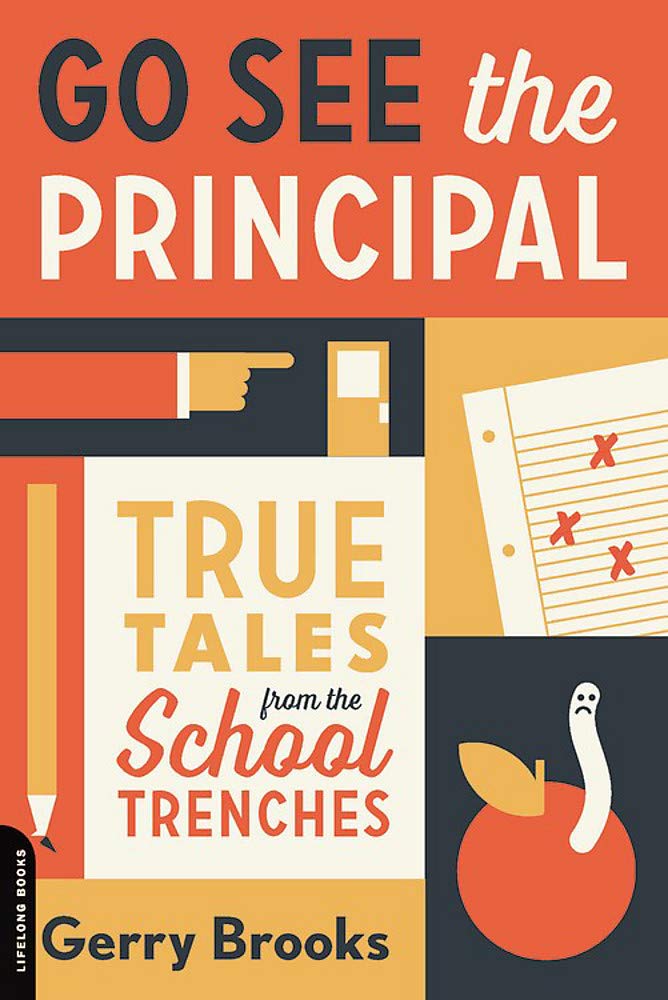 Written by Gerry Brooks, elementary principal, and YouTube sensation, you know this book is going to be full of laugh out loud moments that only teachers could appreciate. Gerry brings his own brand of humor while sharing practical advice on topics such as parent-teacher conferences, assessments, lunchtime musings, and parent loop. Be ready to giggle, laugh and shake your head in agreement while reading this one! While you're waiting for this book to be delivered, be sure to check out Gerry's YouTube channel.
3. Take Control of the Noisy Class: Chaos to Calm in 15 Seconds (Super-effective classroom management strategies for teachers in today's toughest classrooms) by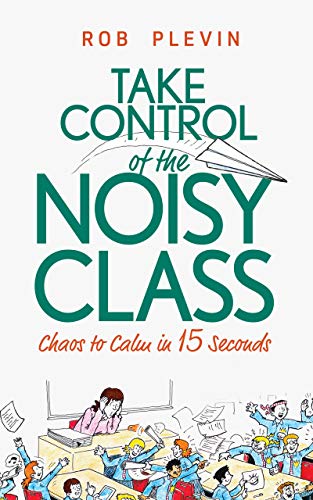 If you've been lurking in any teacher FB groups at all these past few years, then you've seen the never-ending cries for help when students just won't quiet down. That's why Plevin's book made it to this year's must read books for teachers list. In his book, Rob Plevin explains a proven, step-by-step plan for successfully managing the most challenging individuals and groups in today's toughest classrooms. Packed with powerful, fast-acting techniques – including a novel routine to get any class quiet in 15 seconds or less – this book helps teachers across all age groups connect and succeed with hard-to-reach, reluctant learners. Can I get an amen!?
4.

Fewer Things, Better: The Courage to Focus on What Matters Most
by Angela Watson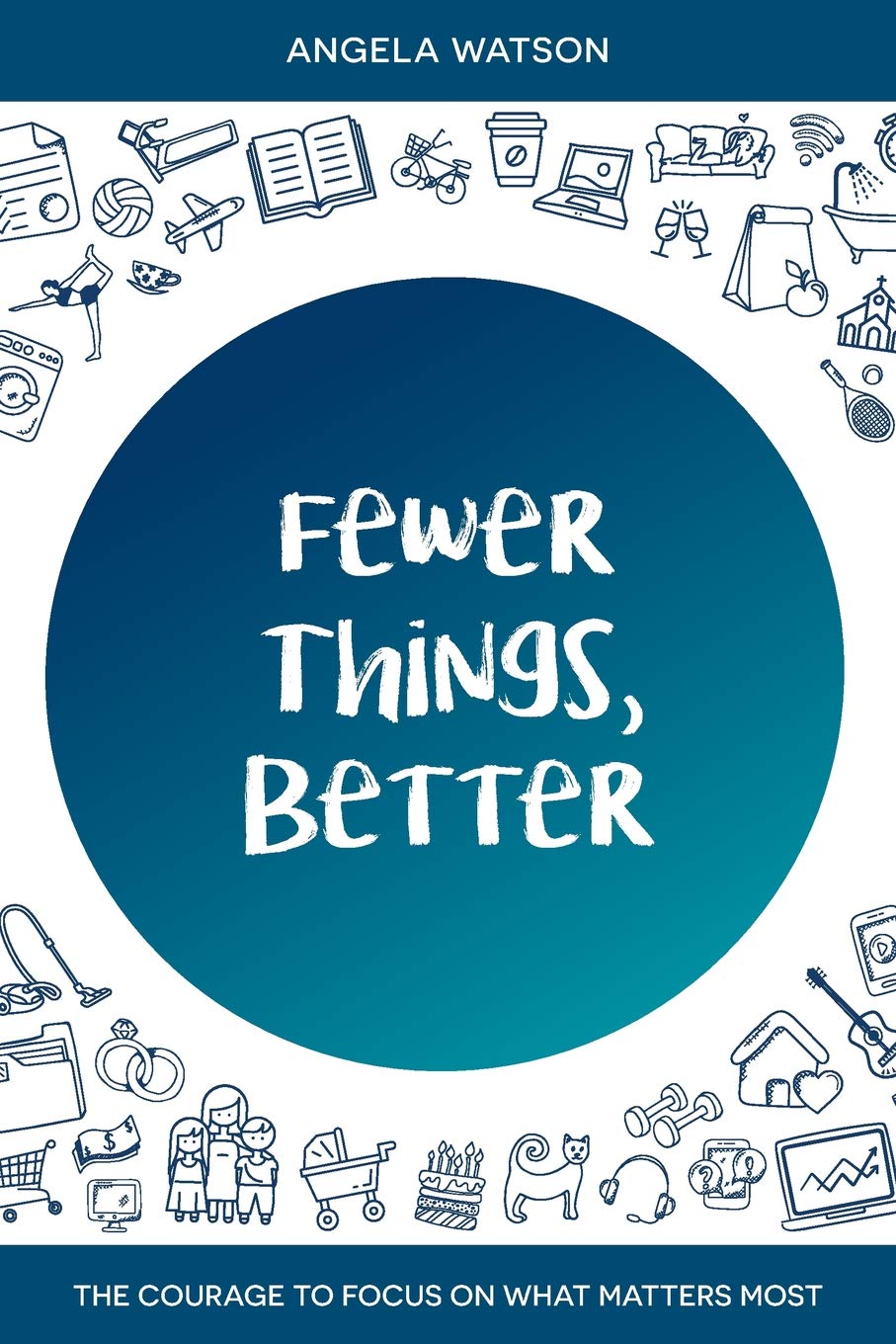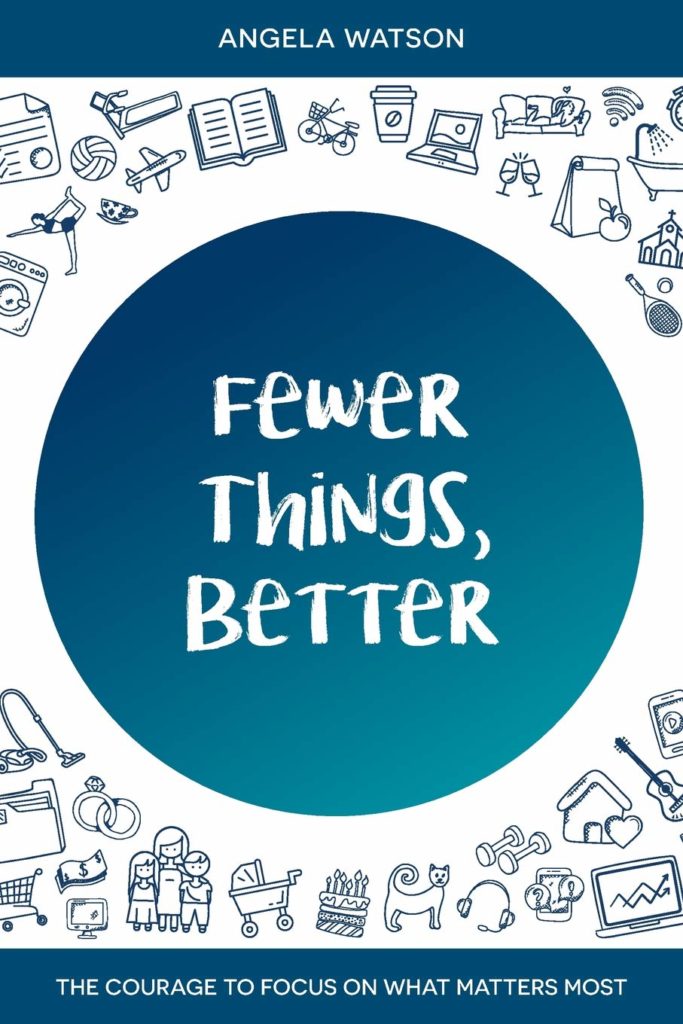 Angela is no stranger to my "must reads" lists. One of her previous books, Unshakeable topped the list in 2018. I'm excited to share she's back to embark more wisdom in her signature calm and matter-of-fact way with her newest book, Fewer Things, Better. In a time where teachers are pressured to do #allthethings, Angela urges us to focus on what really matters. This book will help you find the courage to do fewer things so that what remains can be done even better. Want to hear more from Angela? Be sure to check out her website, The Cornerstone for Teachers.
5. Sketchnoting in the Classroom: A Practical Guide to Deepen Student Learning by Nichole Carter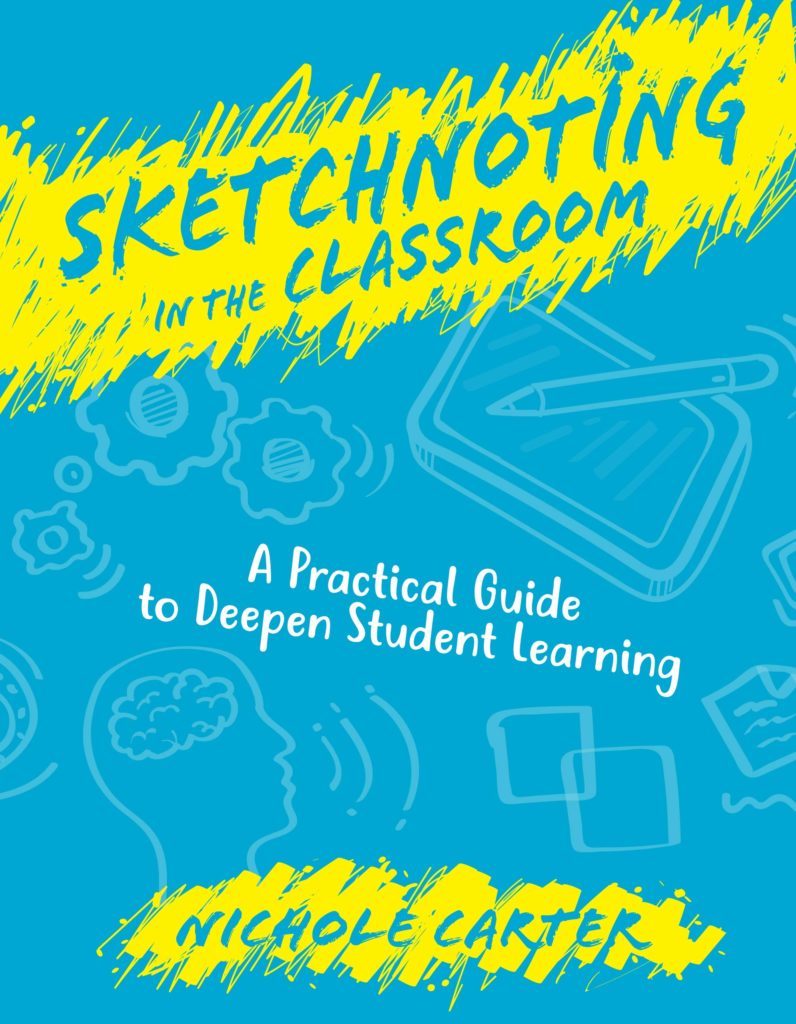 Looking for a new way for students to work through ideas? We've all done "brain maps", but have you tried sketchnoting? Sketchnoting has been popular in the "creative community" for a few years now as a way to think through projects and ideas. Now, author Nichole Carter, brings this magic to the classroom. In her book, Nichole shows how sketchnotes can help students retain new material and build connections to larger concepts.
Not sold on the idea? The book also includes an analysis of the brain science behind sketchnoting. It also Includes ways to teach students how to identify patterns and apply them effectively in their sketchnotes. There are also lesson ideas for sketchnoting across content areas, including science, social studies, English language arts, and math. Also, this strategy would pair nicely with SNOTS!
6. When Less Becomes More: Making Space for Slow, Simple, and Good by Emily Ley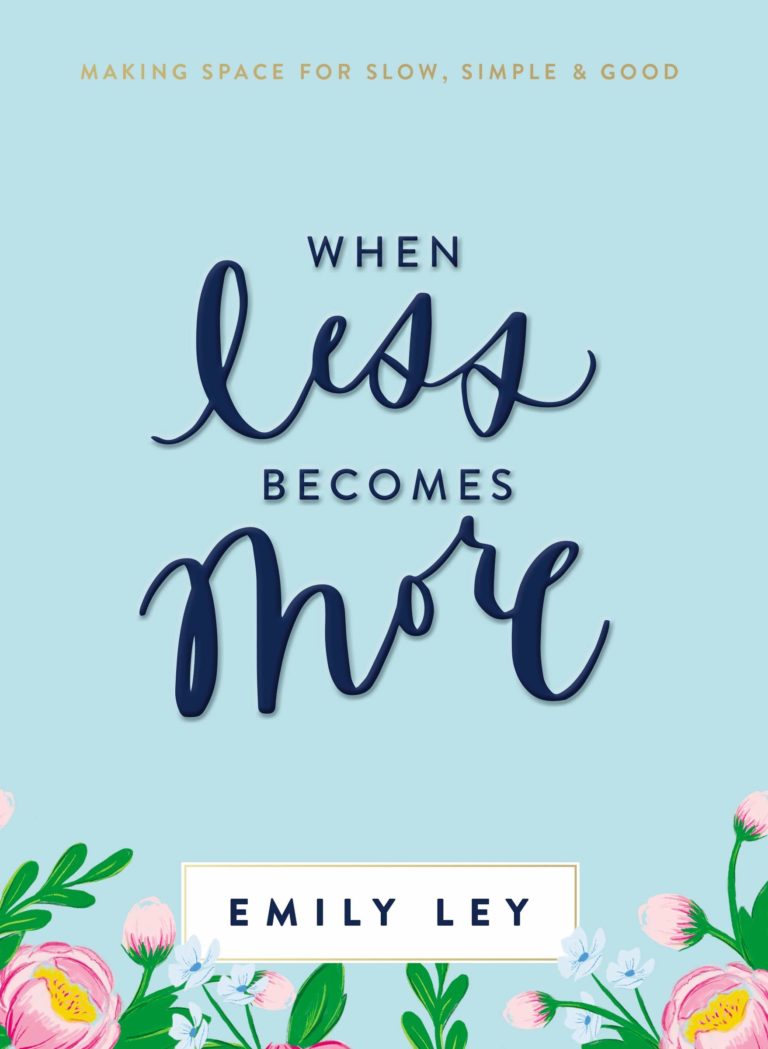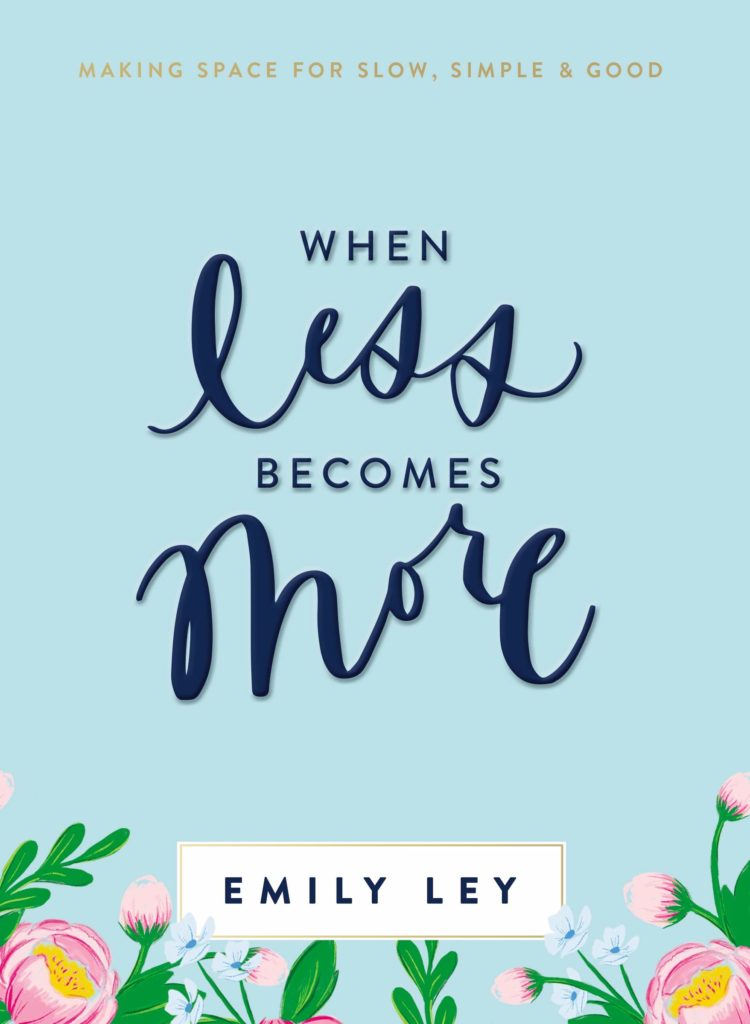 Another repeat author for our must-read books for teachers list, Emily Ley shares more about making more from less in her newest publication, When Less Becomes More. Teachers know better than anyone how quickly this fast-paced world can burn out even the brightest of stars. In this book, Emily takes her readers on a journey out of that overwhelmed over-scheduled hole and shows them how to fill their wells with the nourishment that only true connection can provide. She also presents some radical concepts that push against the tethers of modern life, with the promise that more of the good stuff comes when we say yes to less of what keeps us empty. See her two other books, A Simplified Life and Grace Not Perfection.
Check out this book here on Amazon.
7. Adequate Yearly Progress: A Novel by Roxanna Elden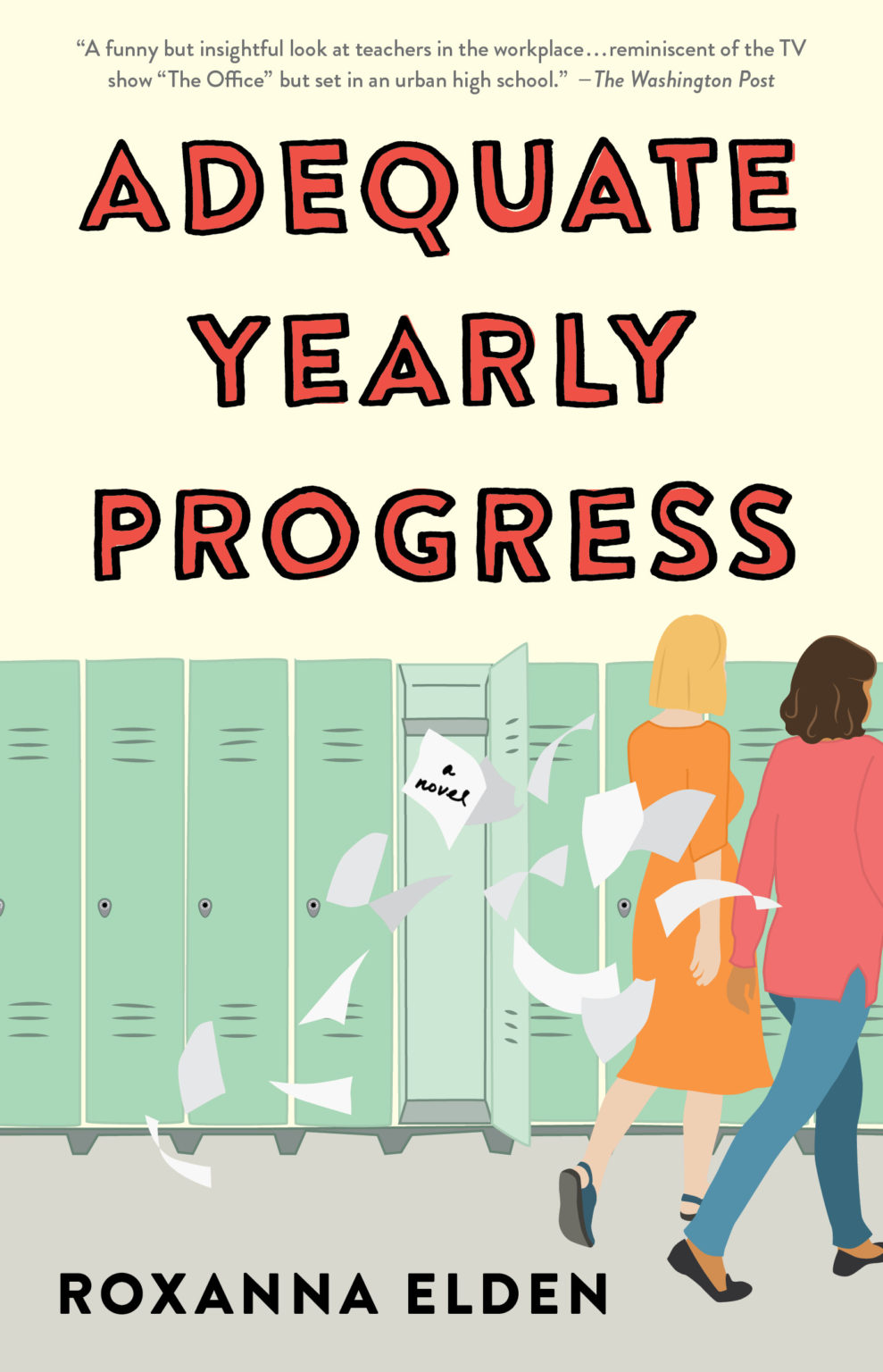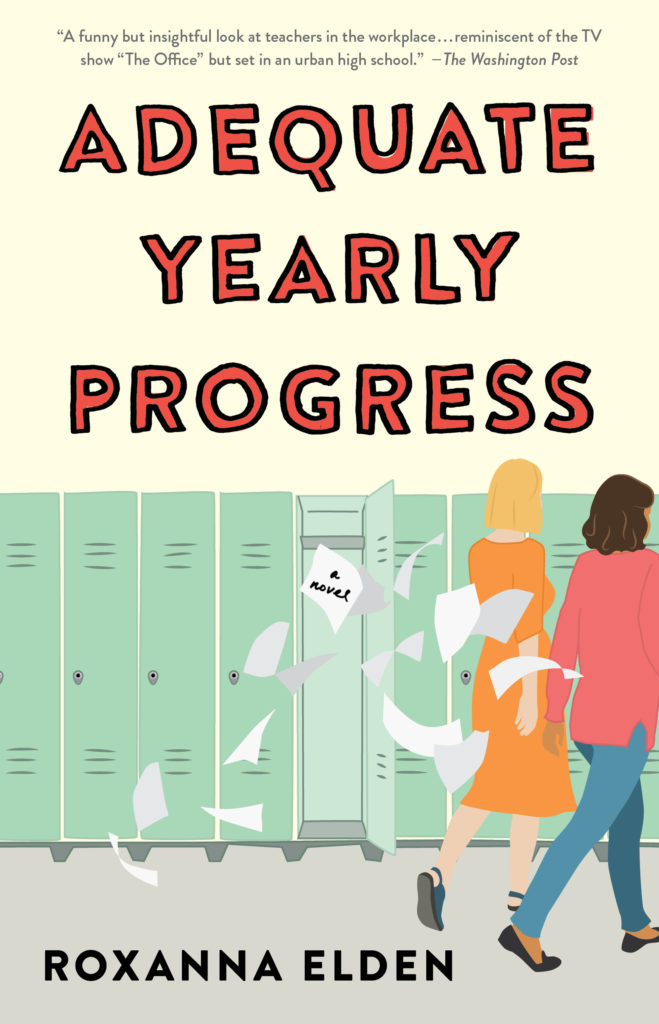 The reviews say this debut novel by Roxanna Elden is," a funny but insightful look at teachers in the workplace…reminiscent of the TV show The Office but set in an urban high school (The Washington Post)," and any book that is compared to one of my favorite TV shows is a must-read in my book.
Follow along as new history teacher, Kaytee Mahoney records her Texas high school's teacher's drama on her blog. Be ready to meet some interesting teacher types and lots of laughs!
8. Eleanor Oliphant Is Completely Fine: A Novel by Gail Honeyman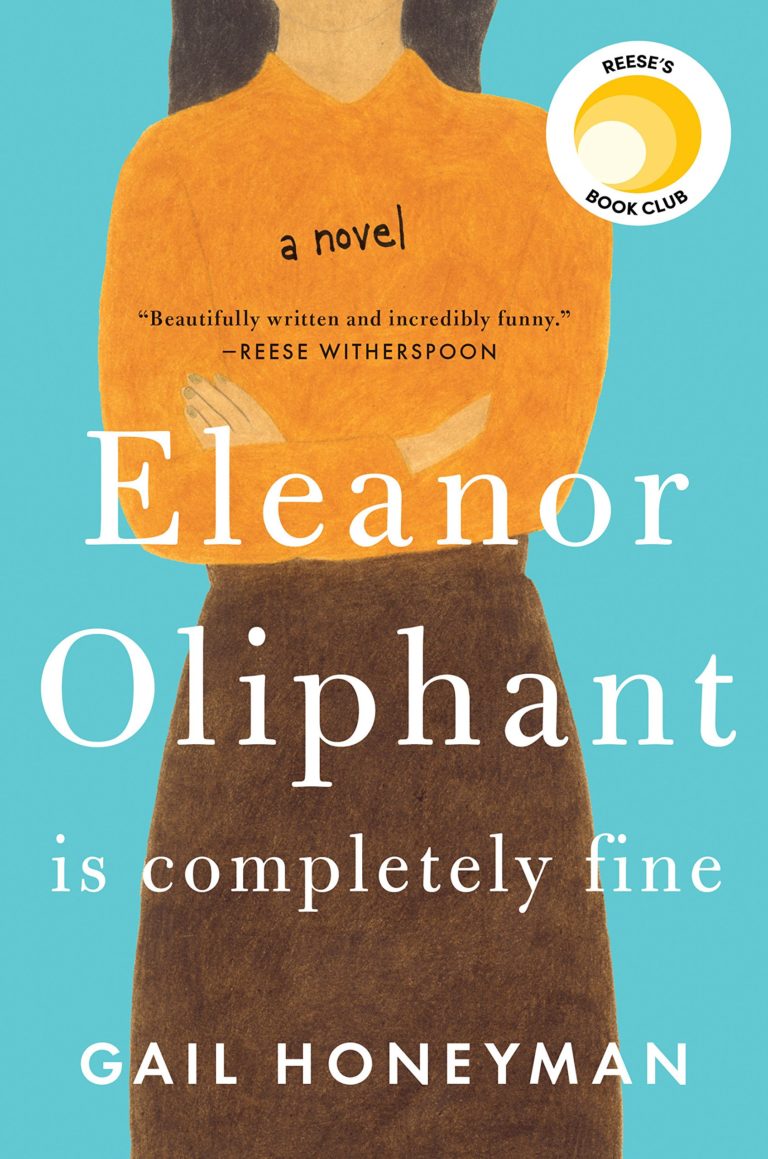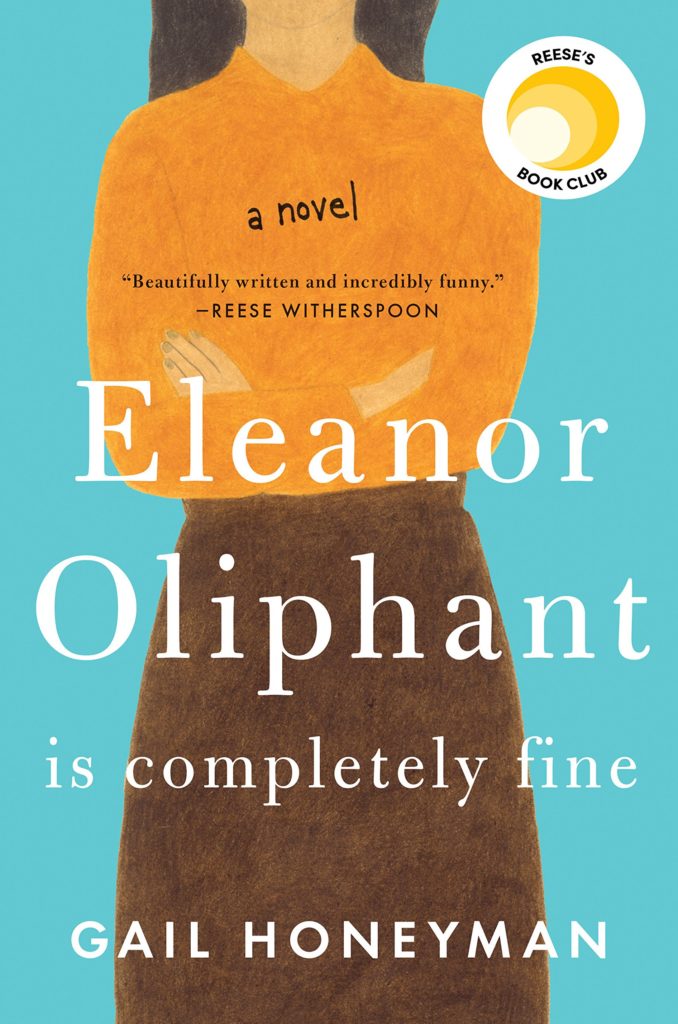 Ok, here's one that is just for you. You as a person, not a teacher, mother, wife, just you. (And it's also a Reese's Book Club so you know it's going to be good!) That's what makes this one is a must read book for teachers.
The book is about Eleanor Oliphant, a woman who struggles with appropriate social skills and tends to say exactly what she's thinking. Nothing is missing in her carefully timetabled life of avoiding social interactions. Weekends are spent eating frozen pizza, drinking too much vodka, and phone chats with Mummy. But, Eleanor's life is about to change when she meets Raymond, the bumbling and deeply unhygienic IT guy from her office. Then, she and Raymond save Sammy, an elderly gentleman who has fallen on the sidewalk, and the three become the kinds of friends who rescue one another from the lives of isolation they have each been living. And it is Raymond's big heart that will ultimately help Eleanor find the way to repair her own profoundly damaged one. Did I mention it's going to be a motion picture soon? Can't wait!
And those are my must reads for teachers in 2020. I hope you find at least one that speaks to your book lover heart (if not all of them!) If you're looking for a perfect for teachers laugh, some new techniques to better your craft or ready to make some classroom management tweaks, here's to a wonderful new year!
You can check out the last three year's lists by clicking the links below.
Sign up to snag these!
Receive all these classroom management tools right to your inbox!