Let's talk about research projects for younger students. Guiding students through the research process can be stressful, but with lots of guidance, practice, and some gumption, it can be a fun learning experience that builds a life-long skill! So, today, I'm sharing a great beginning research project that can be done with students in 2nd and 3rd grade. This research project focuses on gaining a better understanding of Native American tribes while building those ever-important research skills! I love doing this research project in the month of November to celebrate Native American Heritage Month, but it really can work at any time.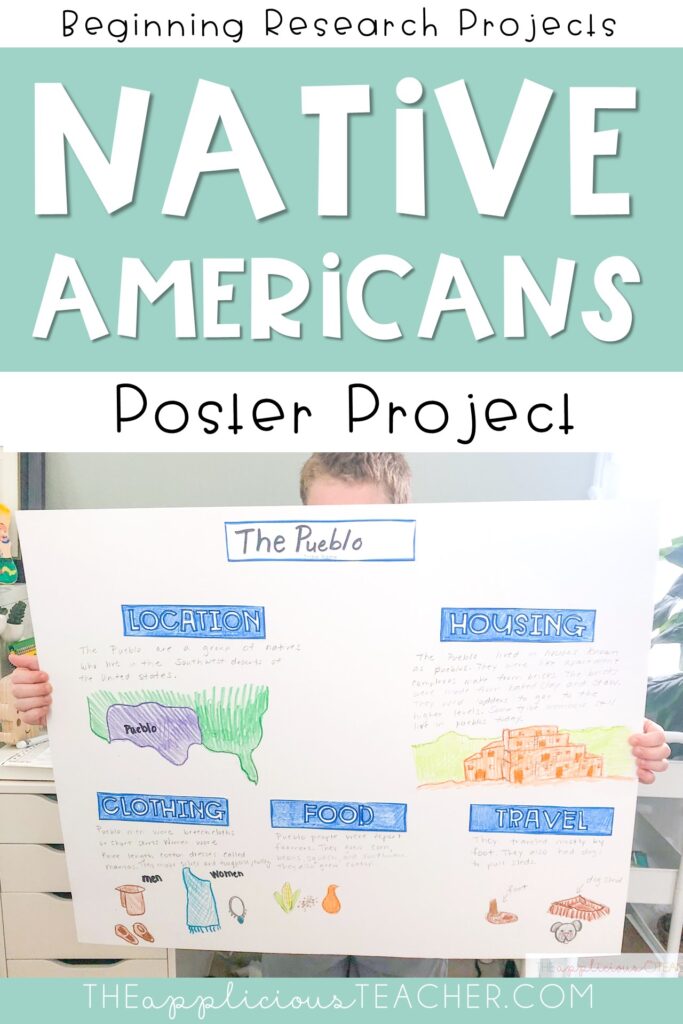 Please note this post contains affiliate links. When you use my link to purchase an item, I receive a small monetary fee in return. These small fees help pay for the upkeep of this website and allow me to continue bringing you amazing content year after year! To learn more about this, click here.
Start with a Native American Book
For me, any great lesson starts with a book! A research project can start that same way, too! A book helps to fuel interest, or build background information.
Here are a few books that you could use to start a discussion on Native Americans. The suggestions here are a mix of fiction and nonfictional books. Just remember that the book serves as a way to begin the thought process and should be used as an introduction. Click the links below to check them out!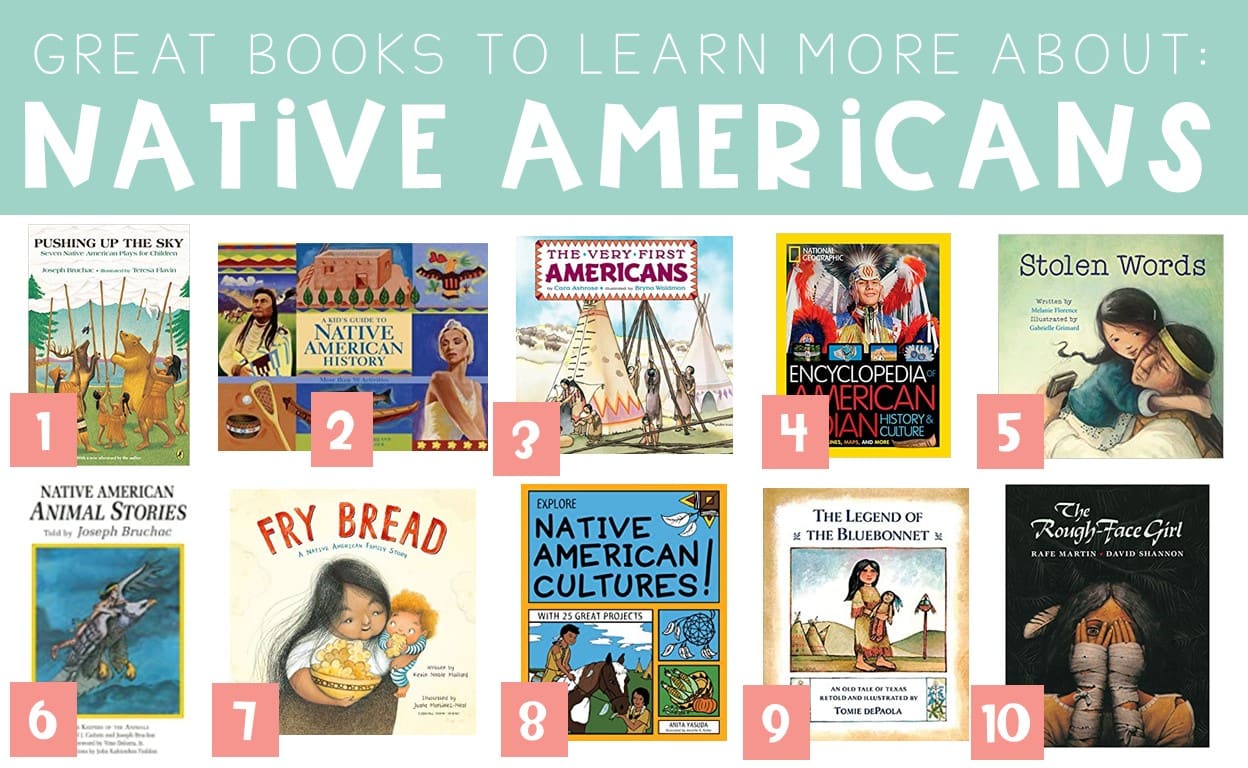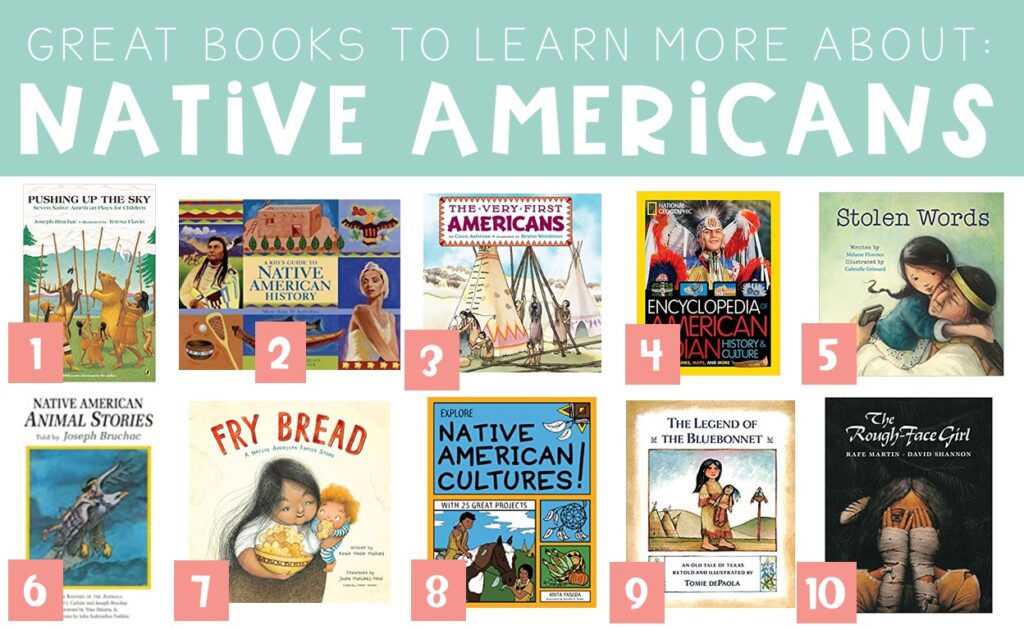 One of my favorite indigenous authors is Joseph Bruchac. He's a Native American author who works to share his people's stories, ideas, and legends with us! Honestly, you can't go wrong with pulling one of his books as a place to start the discussion.
Introducing Native American Tribe Research Project
After sharing a book with your class, discuss Native Americans with your students. Ask them what they already know about Native Americans. Then, work to discuss the fact that Native Americans are not just one group of people, but are actually many different groups of people who lived in groups called tribes. Each tribe had its own culture, beliefs, and way of life, based on the resources available to them.
Discuss how some tribes are still around today, like the Navajo Nation, but others are significantly smaller or no longer with us due to changes brought on by European settlers. Then, show students a map with some of the Native American tribes located throughout the United States.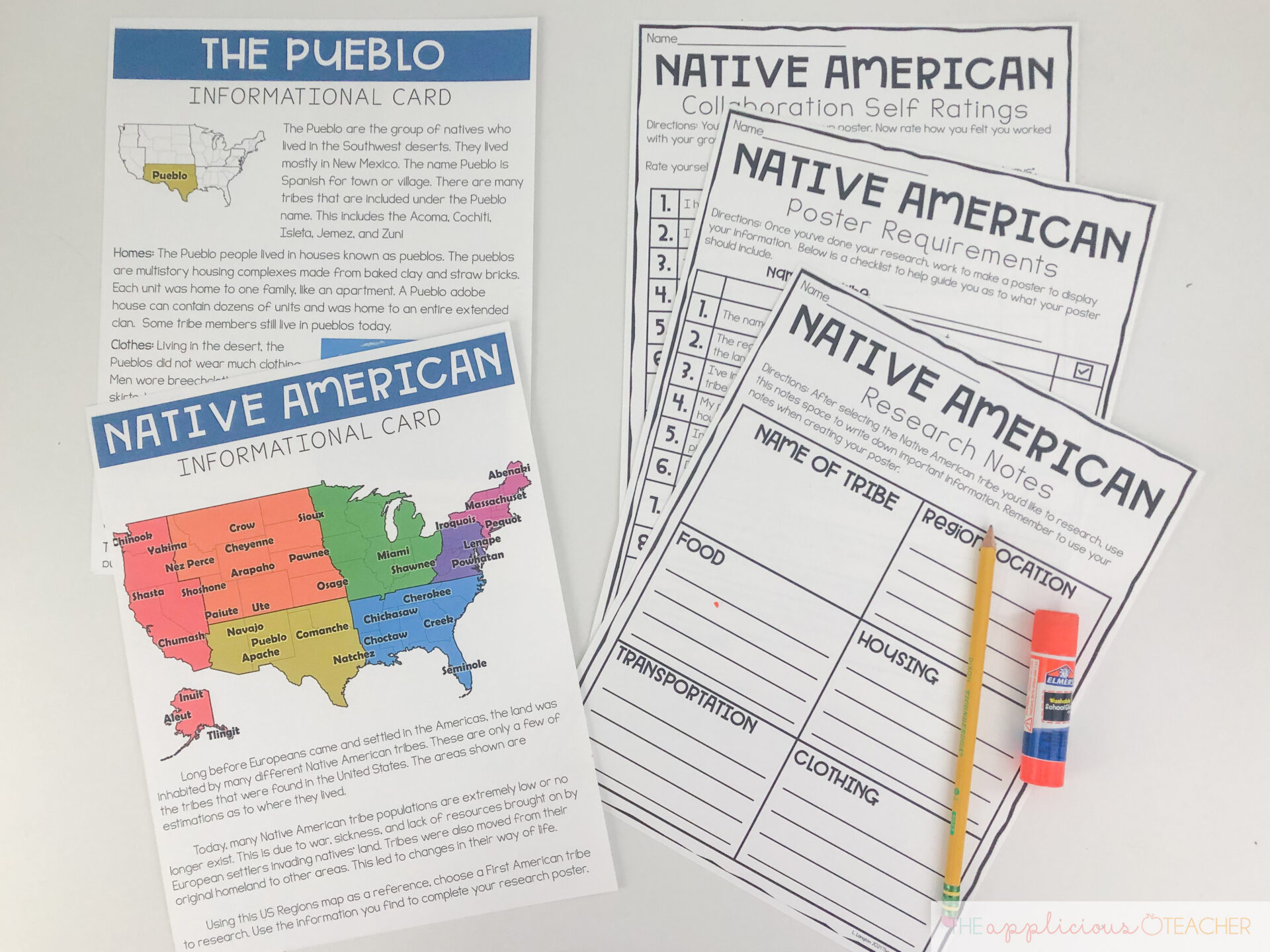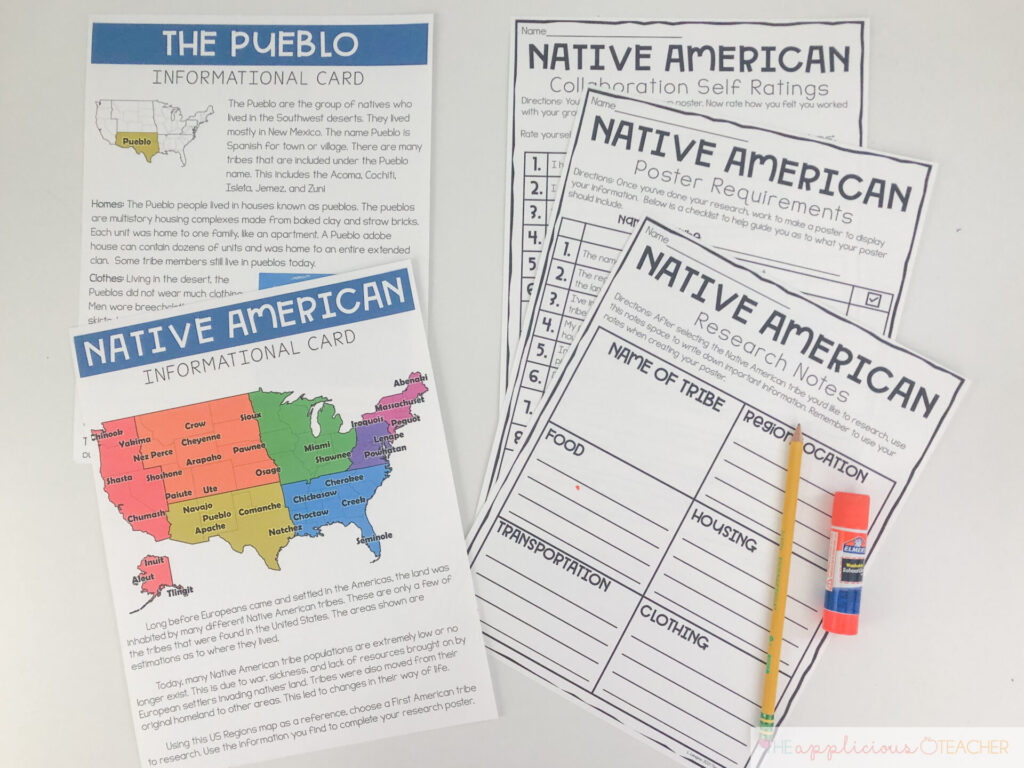 I like using this map (You can grab it here!)
Use the map/assignment sheet as a launching point for the Native American research project. Explain to students that you will choose a tribe, and then do some research to learn how that tribe used natural resources to live. Then, they'll get to share their research with their classmates by displaying what they've learned on the poster.
From there, have students choose a tribe they would like to study. It can be one from the map or one from another resource (like the books suggested above).
Teacher Tip- Make a note of the tribes students choose to research. I also suggest allowing 2-4 students to research a tribe. Limiting the available spots allows for more exposure to different tribes, but also keeps the focus on learning more about the First Americans and less on what their friends are doing.
Research Note Taking for Beginners
One of the trickiest parts of conducting research in a younger classroom is the ability for students to zero in on important information. I love using a scaffolded research sheet to help guide younger researchers in finding the facts that need to be included in a project.
To keep the project younger student-friendly, this research project includes a scaffolded note-taking sheet that guides students through the different information they are looking for about their tribe.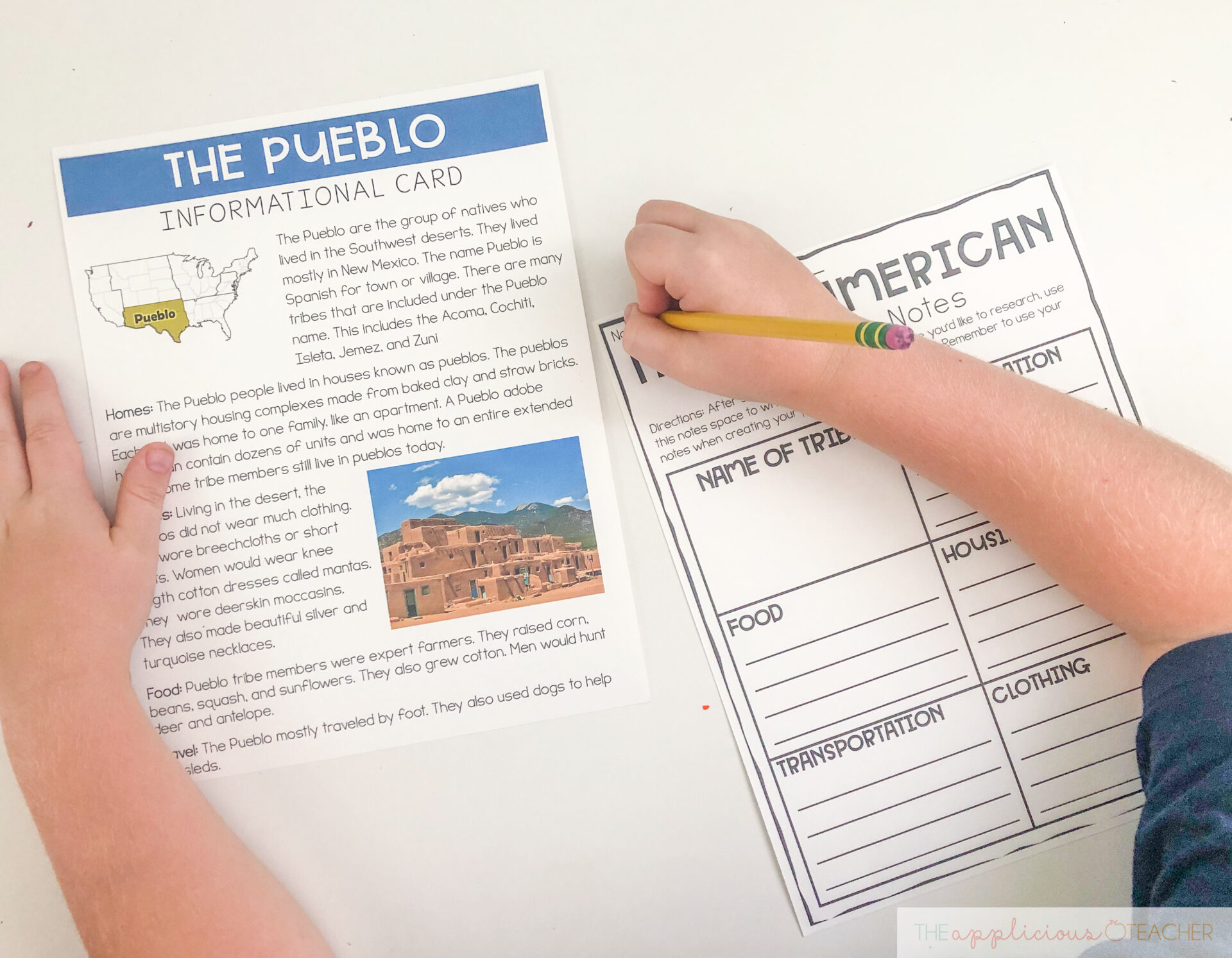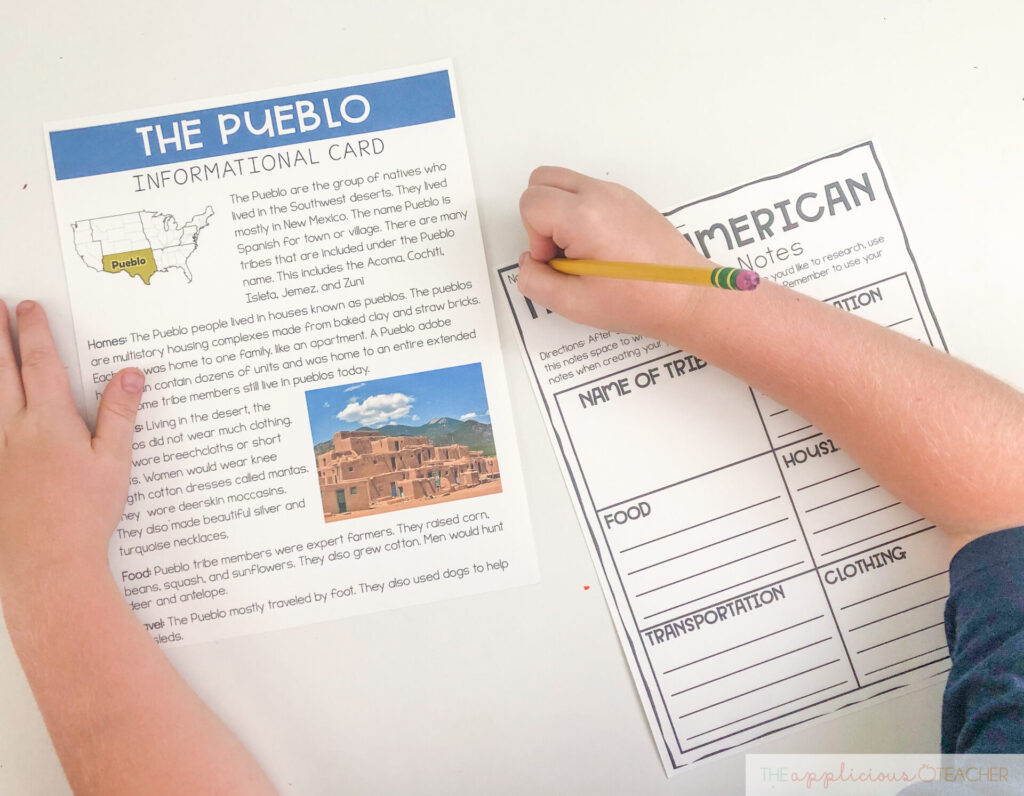 This one is part of this unit here on TpT.
Before allowing students to use the internet, I review internet safety rules. We also talk about "valid sites." This one is tricky for younger students to grasp, but I always like to review how we know if a website is good or not. I also provide a list of approved websites to use to find information.
Teacher Tip- Use Kiddle.com as your search engine! It's a kid-friendly search engine powered by Google!
Native American Tribe Research Poster
Once students have gathered information on their tribe, it's time to start working on displaying that information. Make sure you have a sample made (or borrow one). It's much easier for students to complete a task when they know what it should look like at the end.
Before students begin creating their posters, pass out the rubric. Read the different poster requirements, and discuss how that might look on their posters. This rubric is the exact one used to grade the assignment, so you can use it as a guide when creating the poster.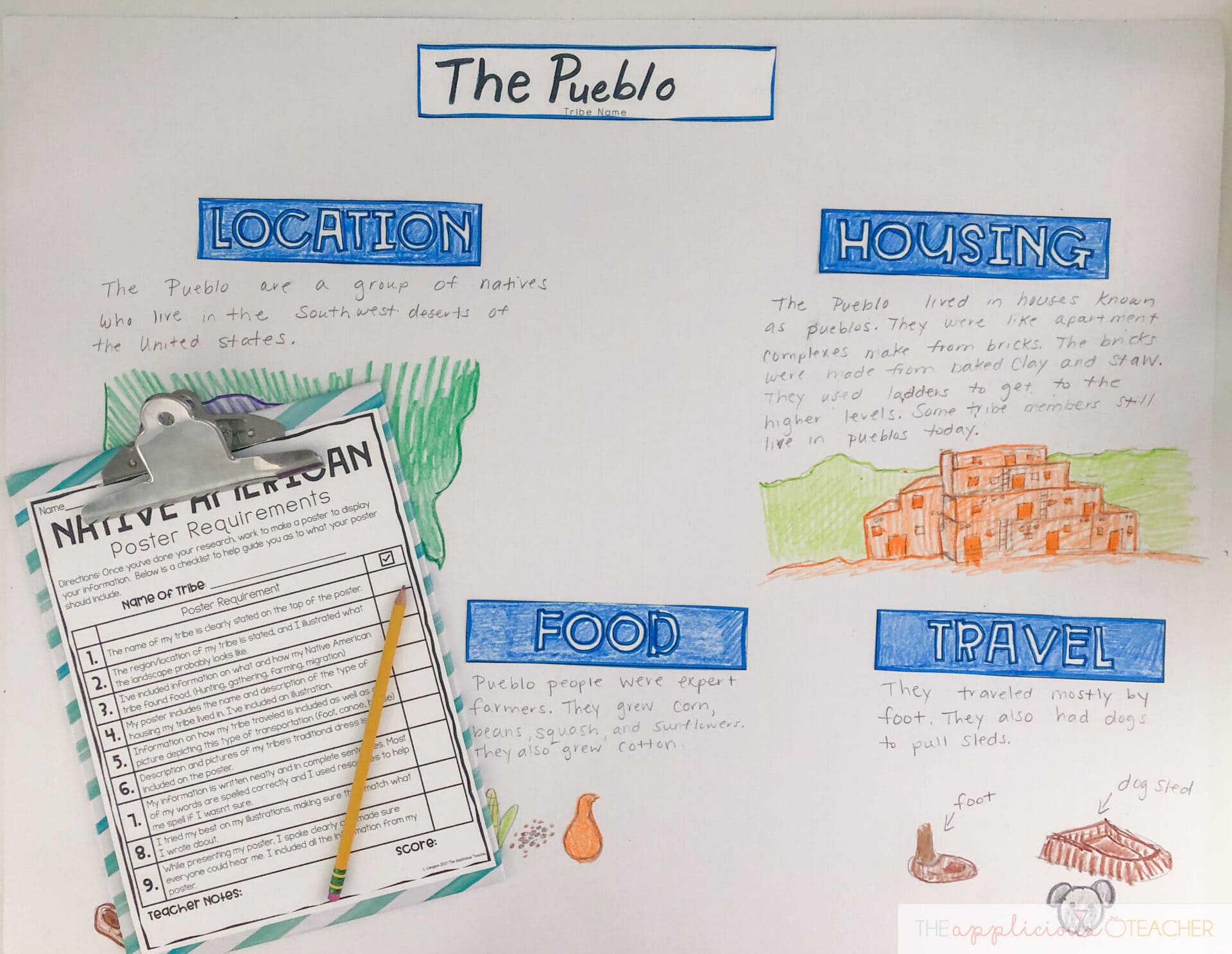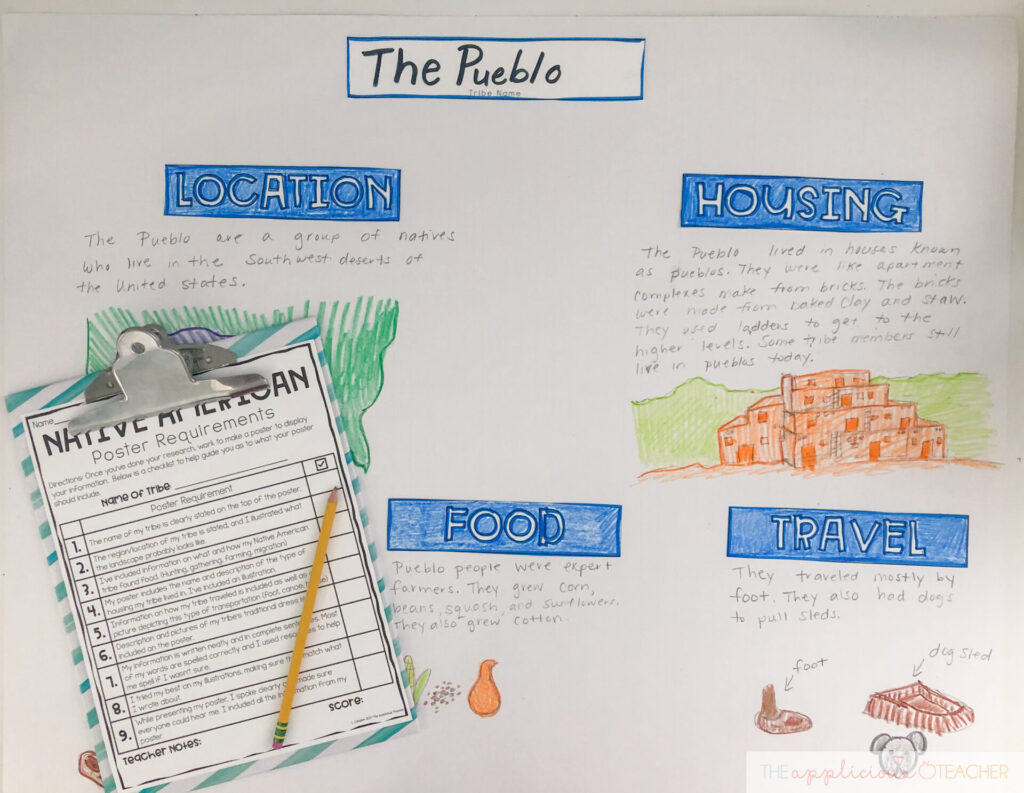 Discuss how the information should be presented neatly so that everyone can read and learn more about the tribe. I also suggest students add illustrations to their posters to add visual interest.
Research Poster Presentation
At the end of the week, have individual or groups of students present their posters to the class. Have students share the important details they learned about their tribe. At the end of the presentation, allow classmates to ask questions about the tribe. Any unknown answers can always be researched later!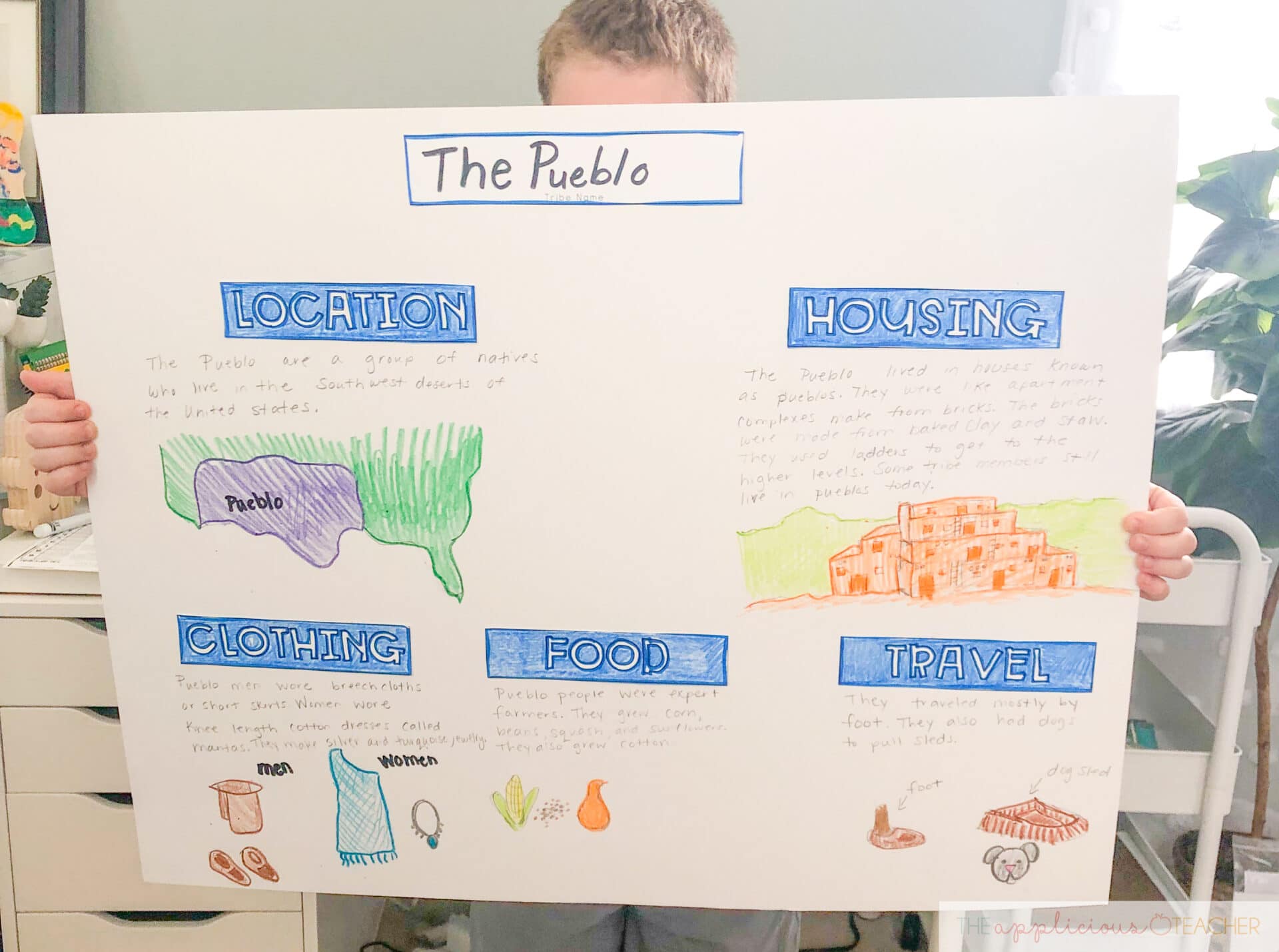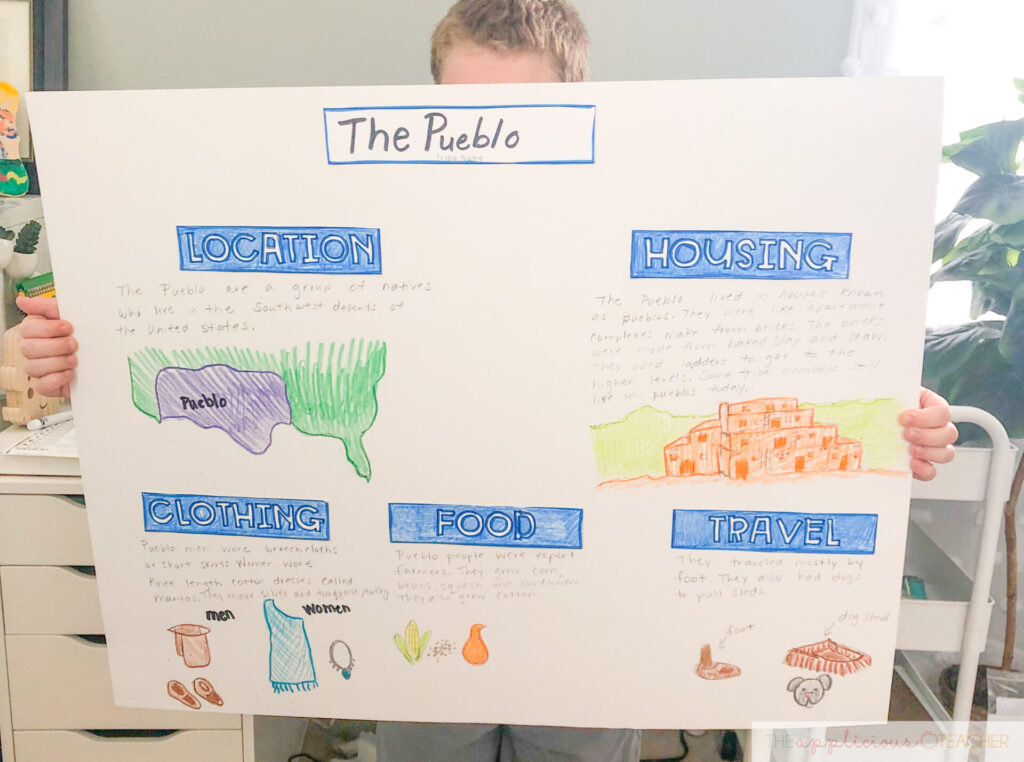 Implementing the Native American Tribe Research Poster Project
Want to easily implement this project in your 2nd or 3rd-grade classroom? Be sure to check out this research project in my TpT store. It includes everything you need to complete this project with your students, including information cards on 12 different Native American tribes; three from each US region.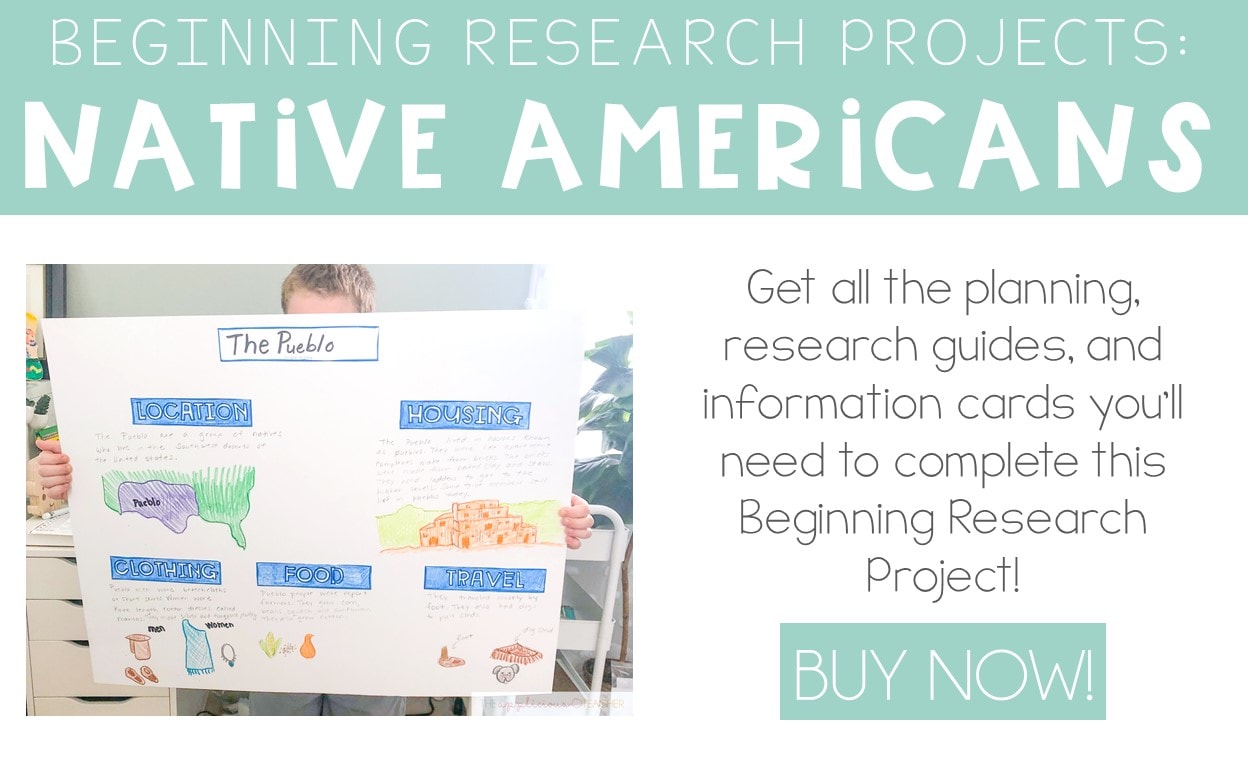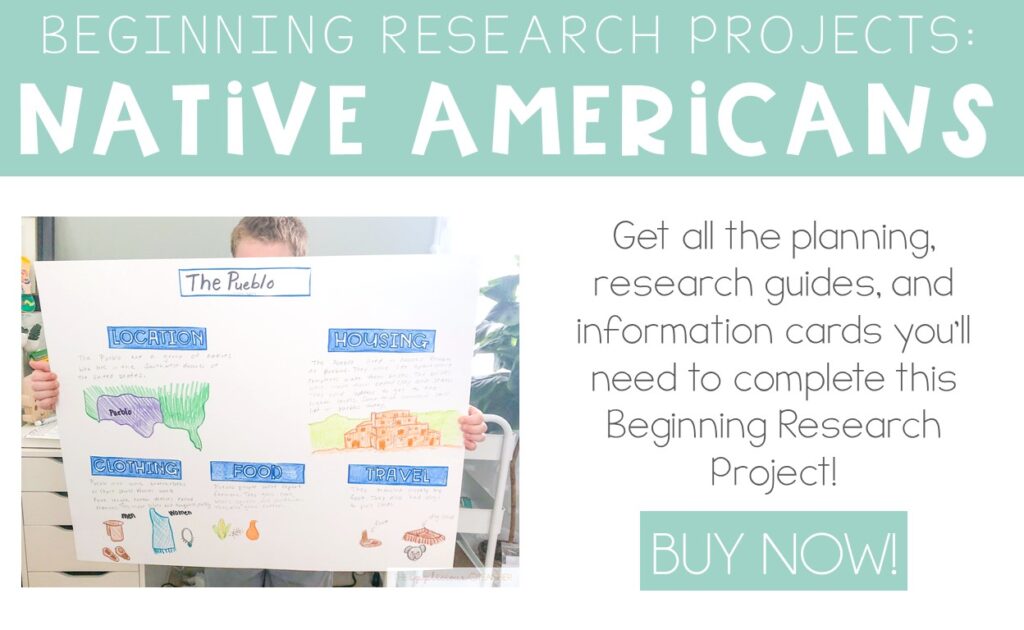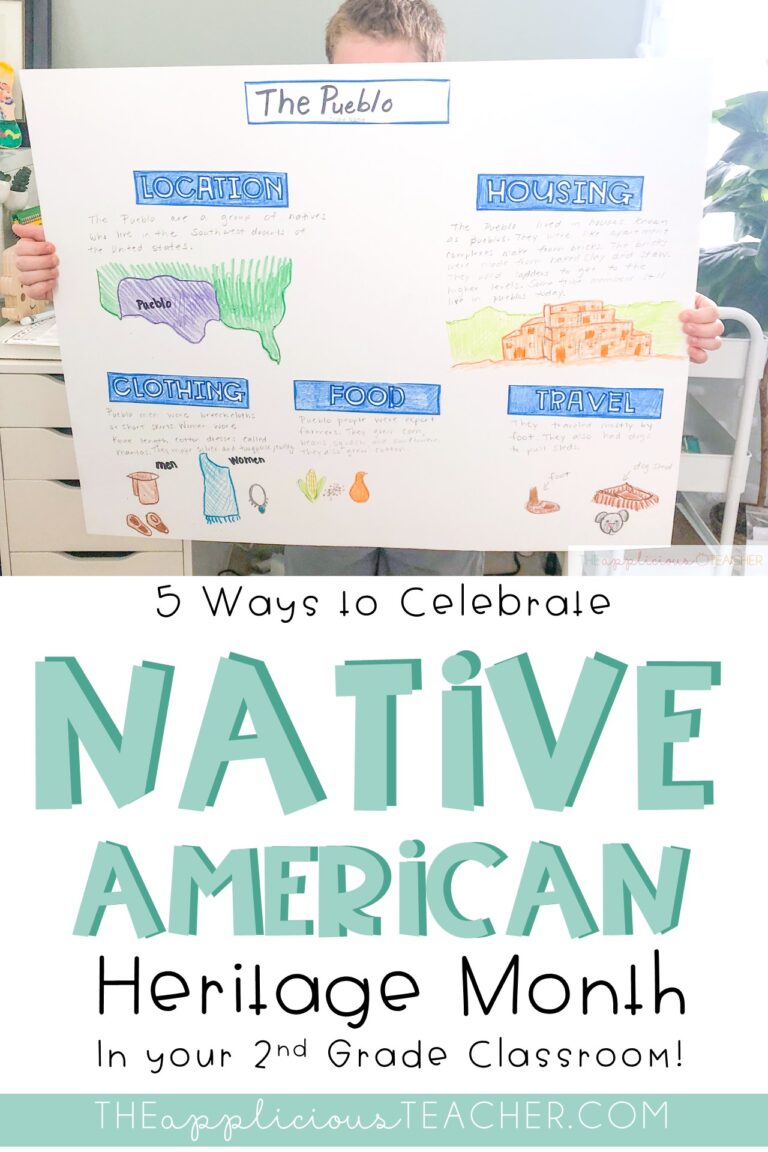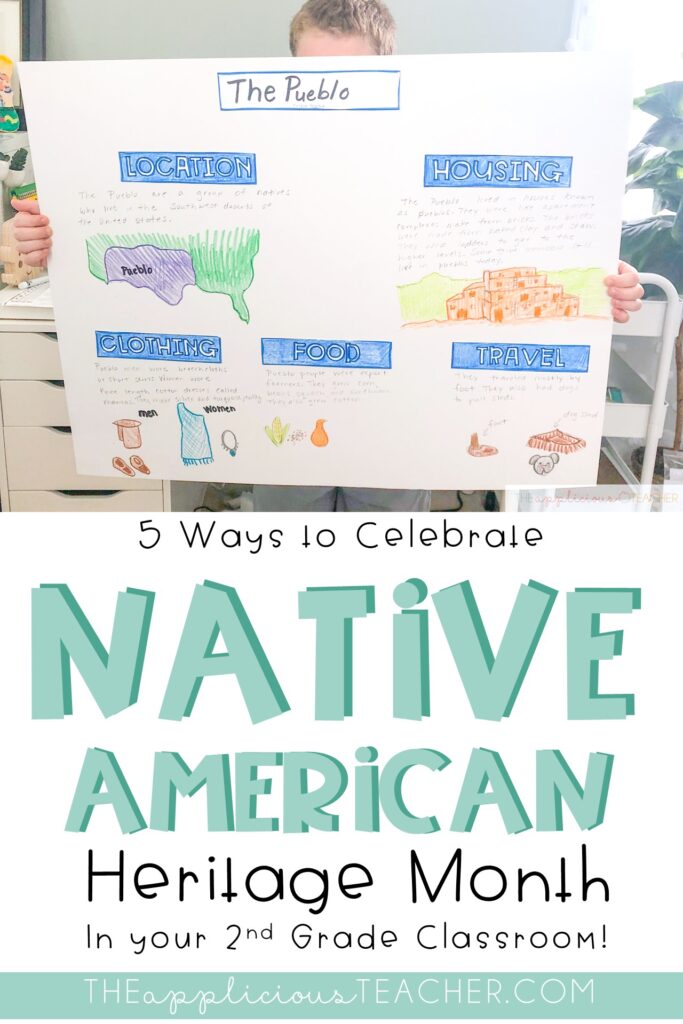 More Resources and Ideas
Need more ideas? Check out these related posts and resources.
Sign up to snag these!
Receive all these classroom management tools right to your inbox!