The end of the school year is bittersweet. You may be feeling exhausted and ready for the school year to be over. Yet, you want to build memories with your students. As much as you want summer to get here, you also want to provide meaningful and engaging activities for the end of the year. One of my favorite ways to do this was to send my second graders to Third Grade Training Camp. Many of you asked for a first-grade-friendly version, and I'm happy to share that it's here! So now, at the end of the year, you can send your first-grade students to "Second Grade Training Camp." Come check out how you can easily implement this fun unit in 1st grade at the end of the year.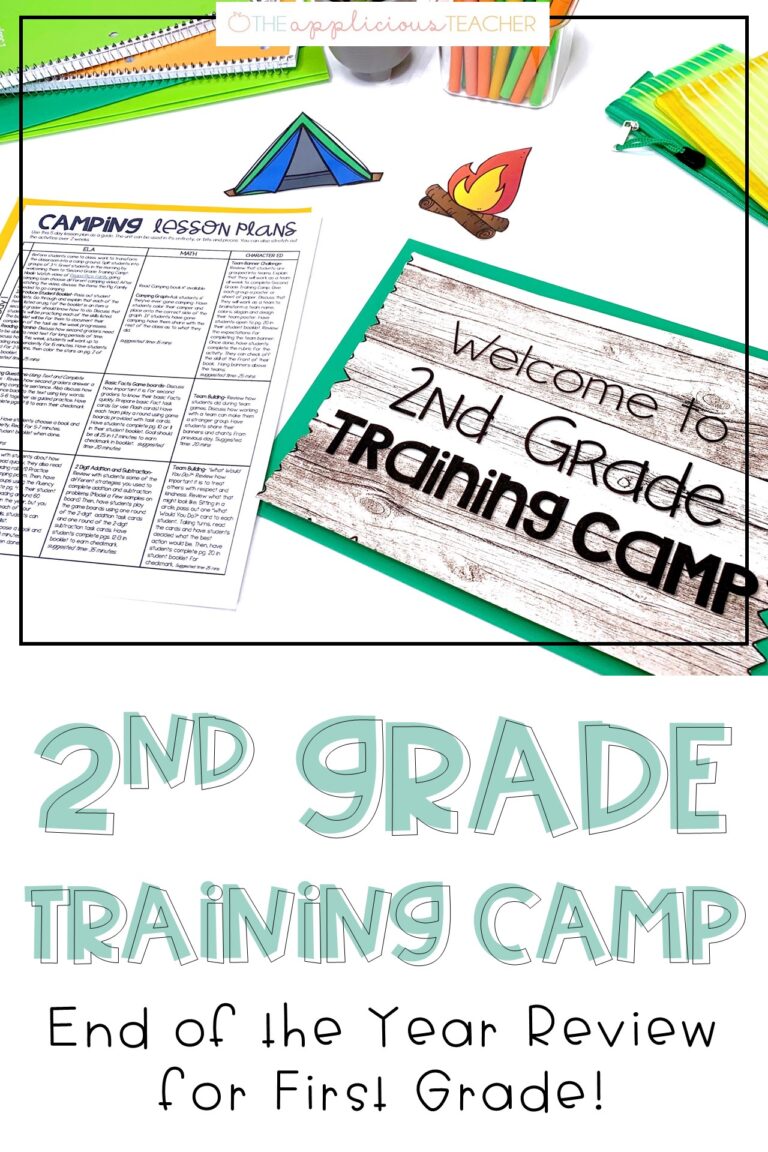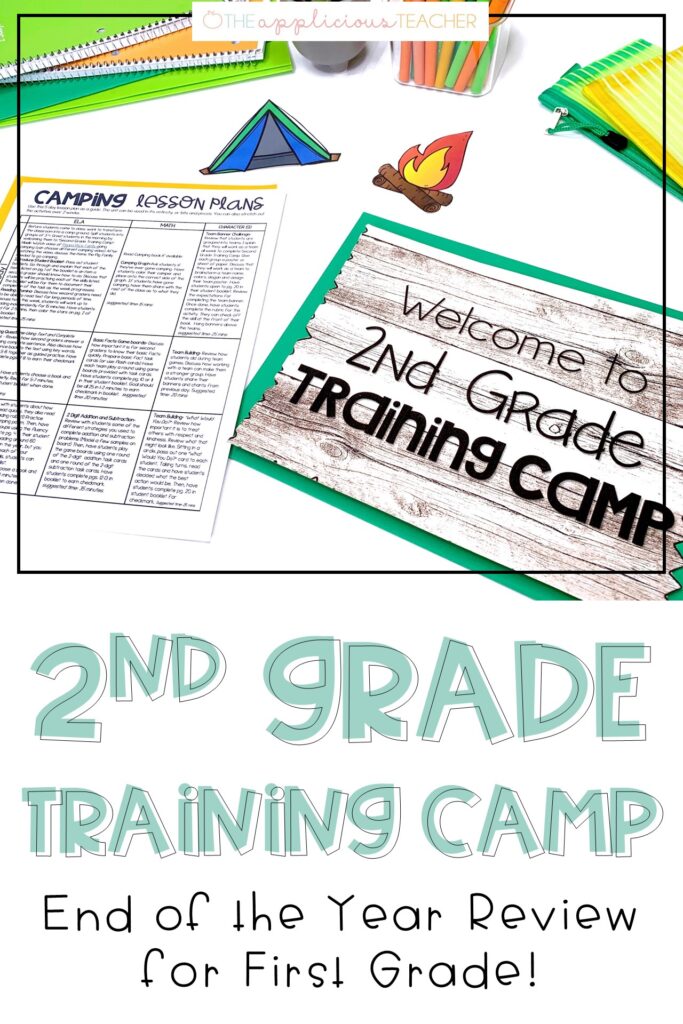 Camping Themed Classroom
First up… setting the stage! If you're sending your students to 2nd Grade Training Camp, you'll want to turn your classroom into a training campground! I promise that your students will get so excited! You can decorate as much or as little as you would like. I personally love leaning into the theme. It helps bring the training camp come to life.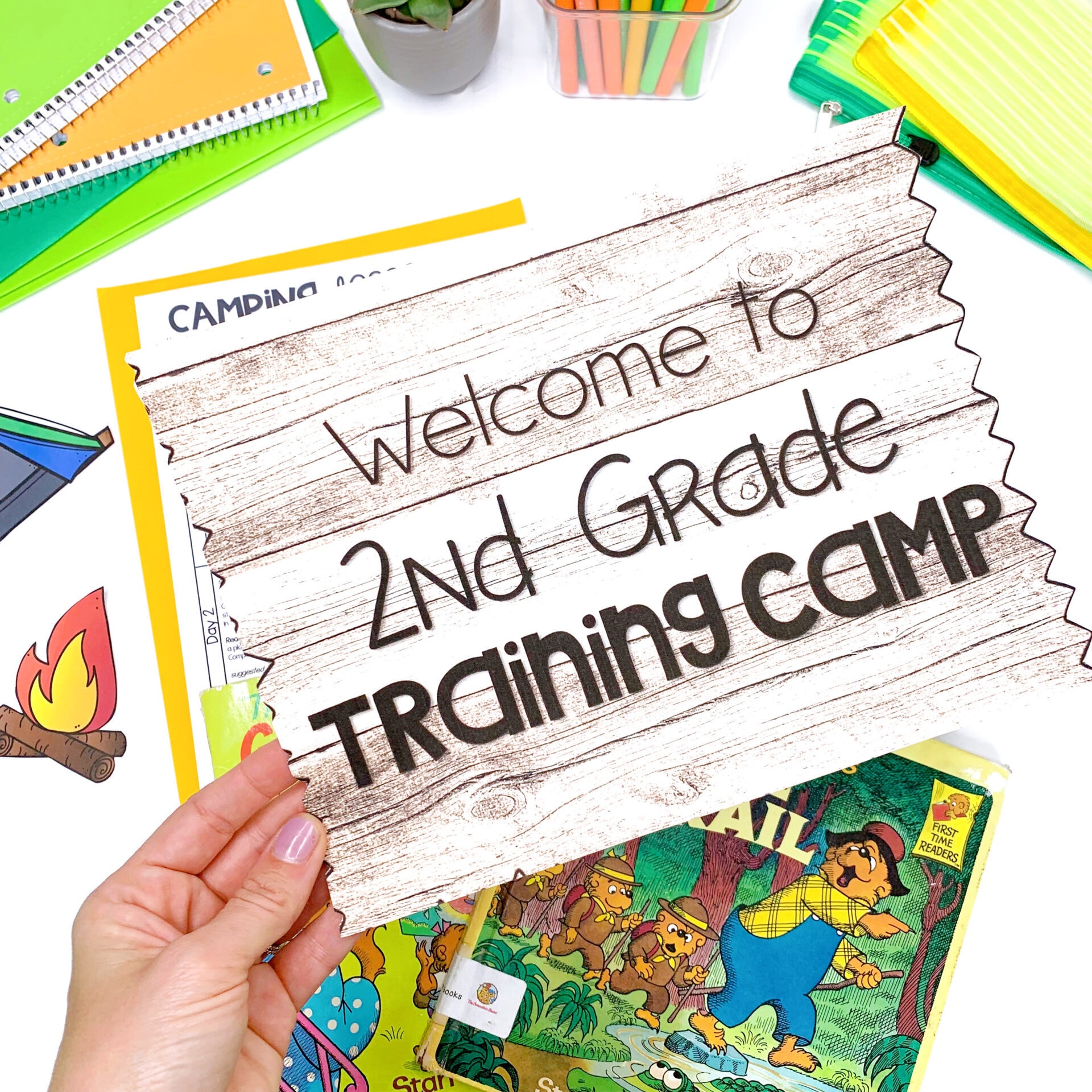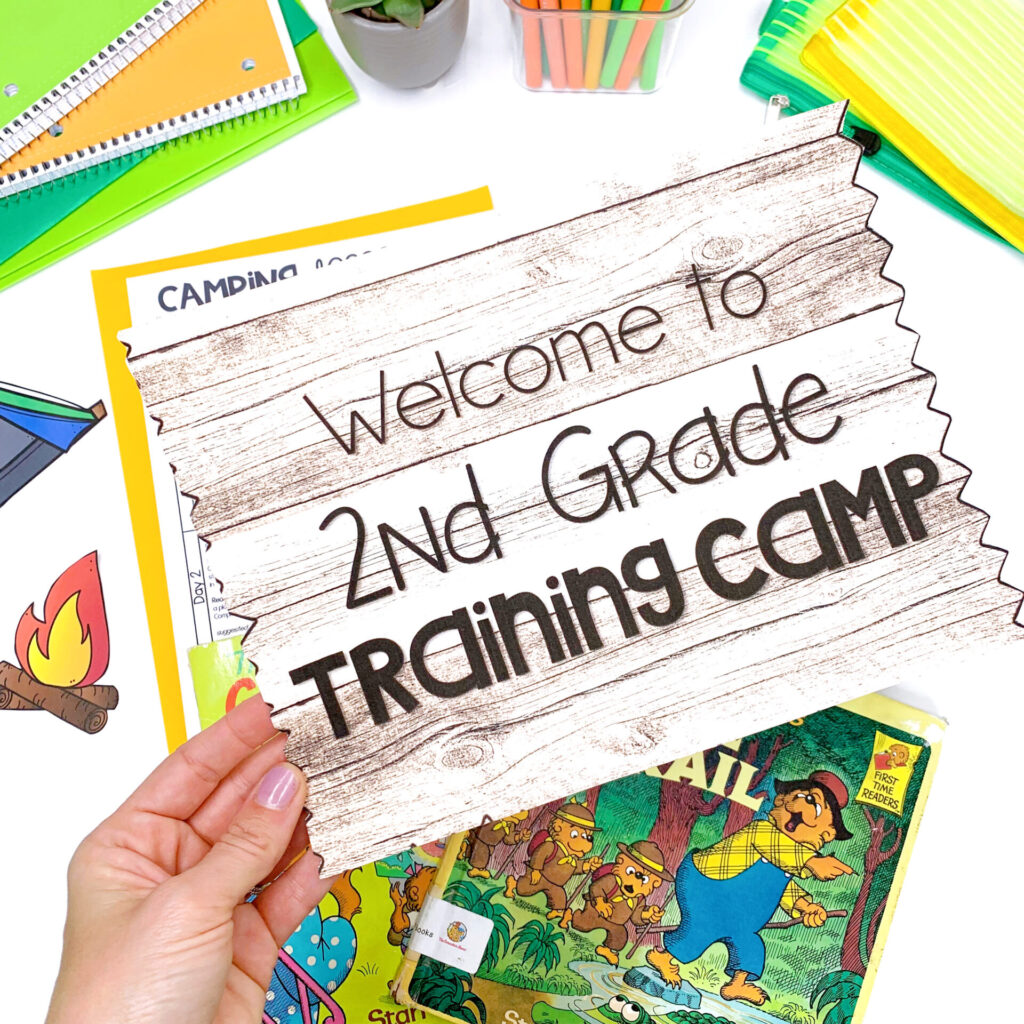 Some ideas to transform your classroom include:
Set up a small 2-person tent (Ask parents in your classroom if they have one you can borrow. This is a perfect little place to read.).
Cover your windows or blinds with green butcher paper to look like pine trees.
Add a paper tent to one of your bulletin boards.
Decorate your classroom door with the cute campers craft (see below).
Add some fun "Camp-themed" signage.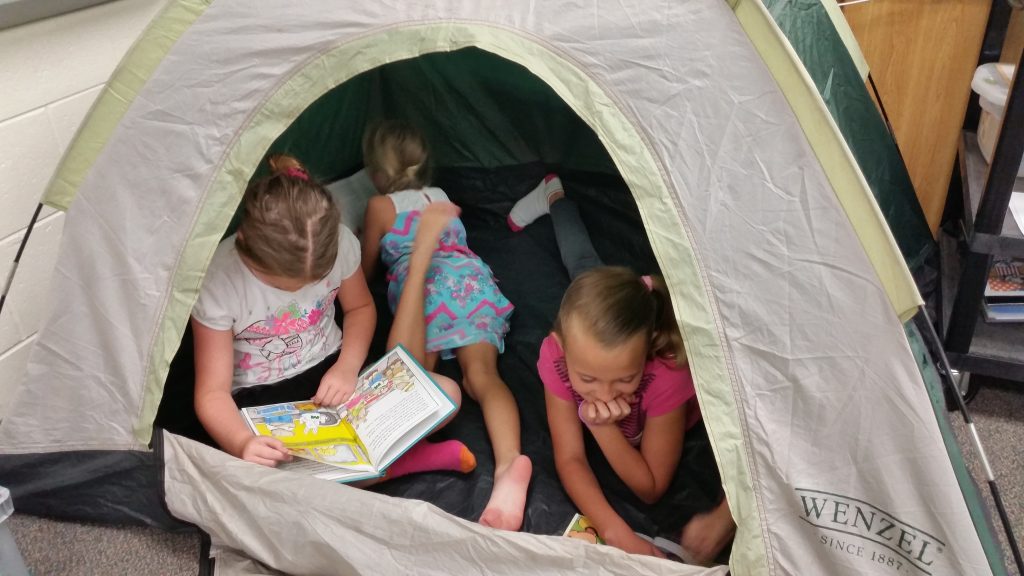 The cute campers craft is super simple and turns out so well when it's all put together. Just take pictures of your students laying on the floor as if they were in a tent and then print them out. To make the tents, you can use a triangle template. You will want to cut two of the shapes using light and green construction paper. Next, cut a slit up the middle to make tent flaps and glue the green tent to the light cream construction paper. You can use a marker to add more detail and also write the student's name.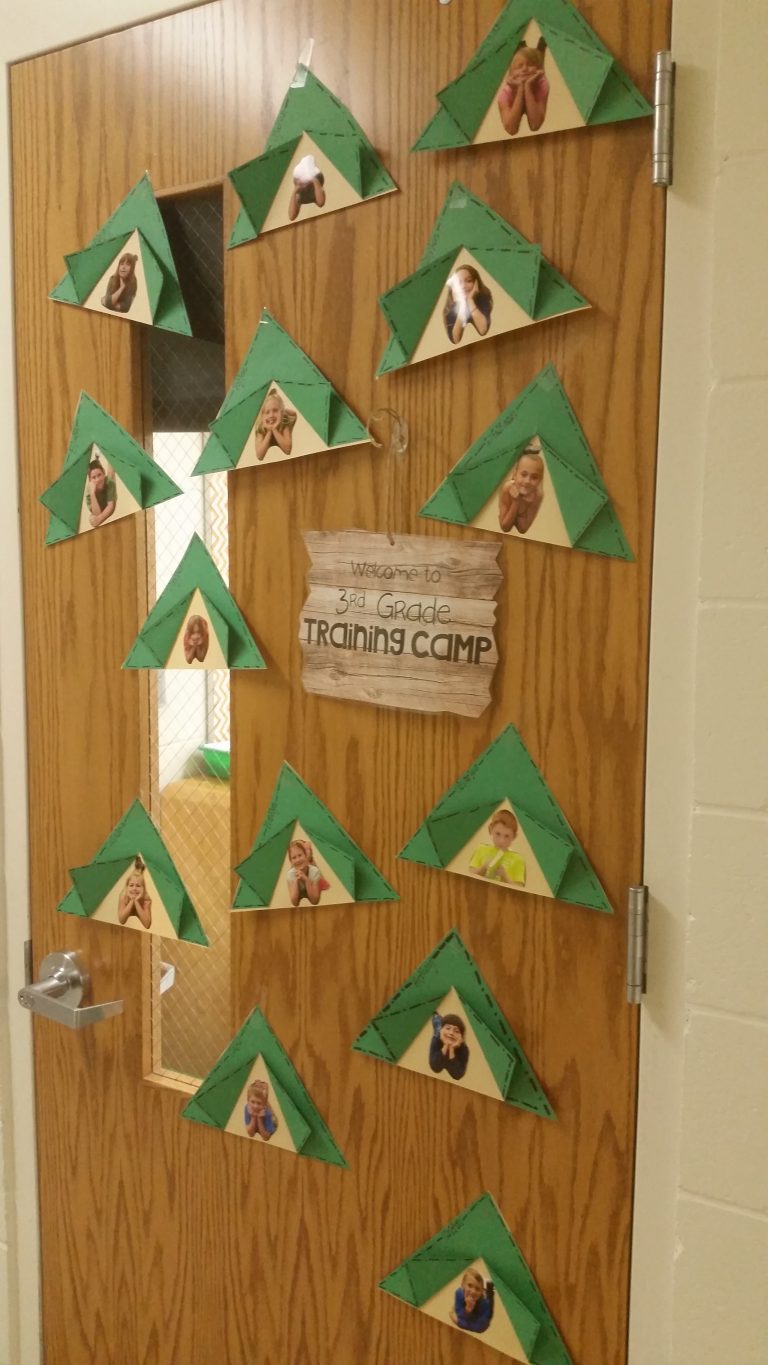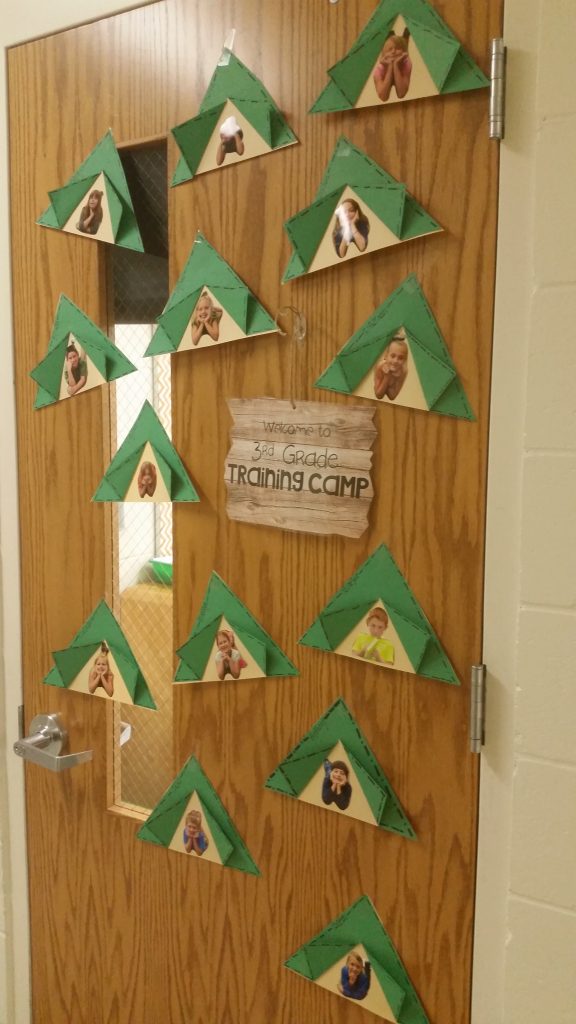 I would also recommend organizing your students for camp. You can split them into groups of 4-5 students. It works out great because your kiddos will work in these teams all week! Even better are the adorable signs with the cabin numbers that you can hang above each table.
Second Grade Training Camp Booklet
To help you stay organized with all the training activities during your end-of-year camp activities, the 2nd Grade Training Camp includes a student booklet full of engaging activities for your students to complete! Prep the booklet by making copies of the cover and the activities you'd like your students to complete. There is one and two weeks' worth of items. Then, staple the booklet together.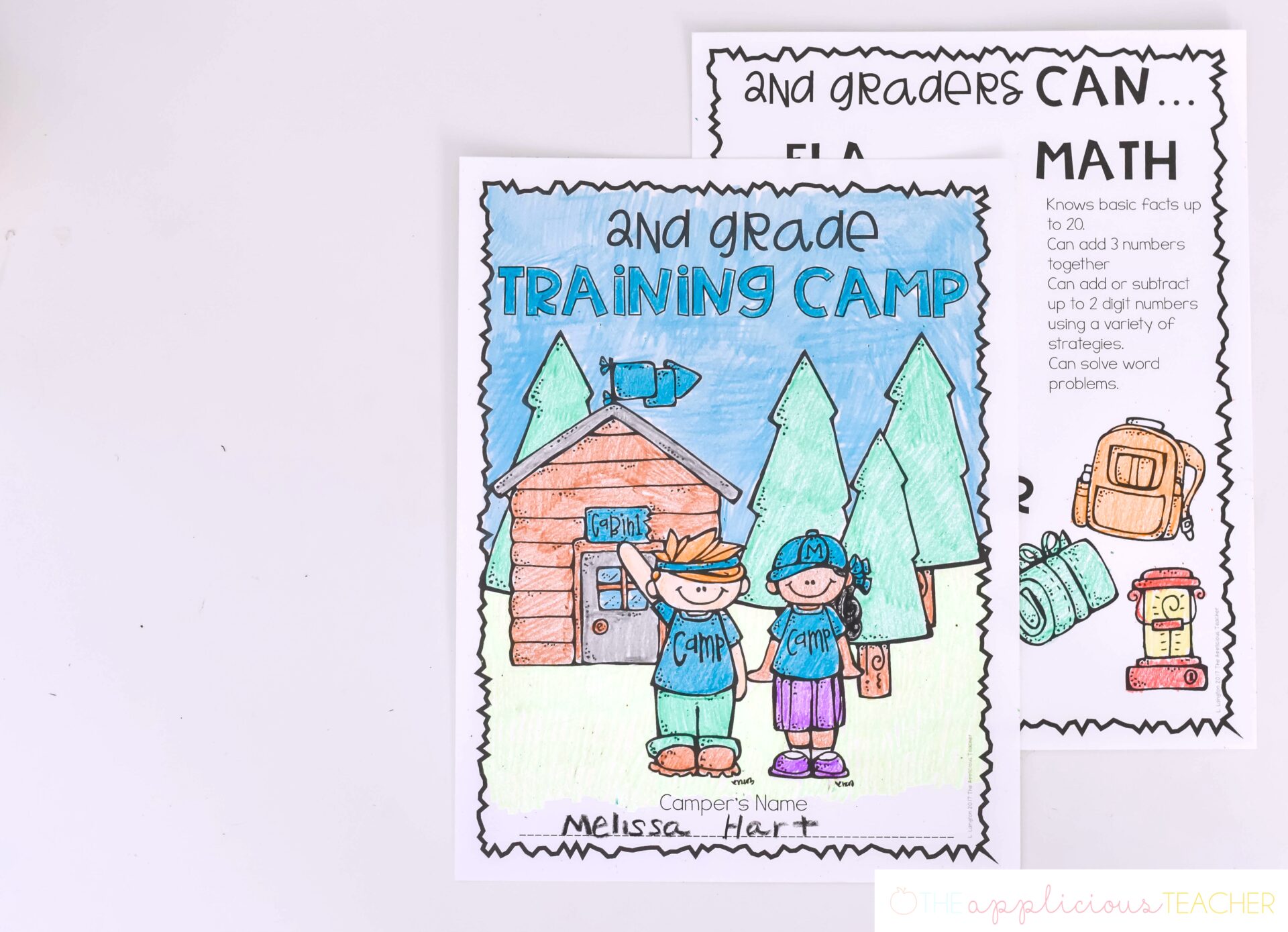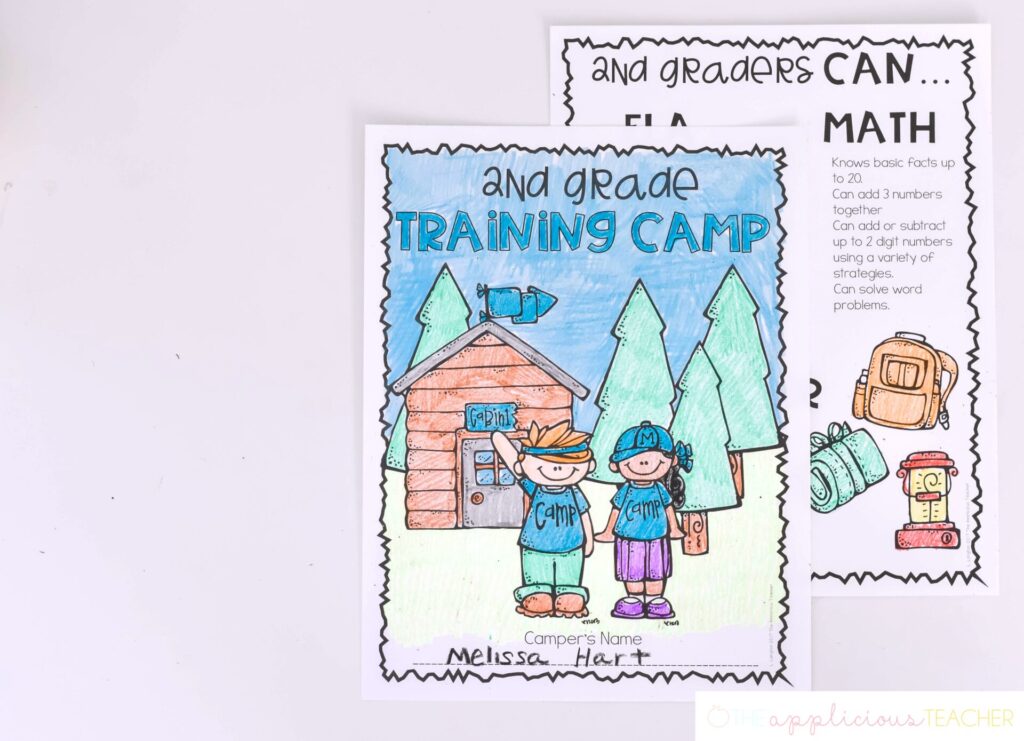 Pass out the student booklet at the beginning of the week. Give students time to color their covers and make the book their own.
Reviewing each of the tasks that need to be completed can be a great way to set expectations early on. Remind students that the tasks in the booklet will be used as "proof" that they are ready for second grade! The task checklist page at the front of the booklet is a great way to hold students accountable for their learning. It reminds students that they will only be finished when they've completed all tasks. I also think it's a great way to start teaching independence. Something they'll need more of in 2nd grade!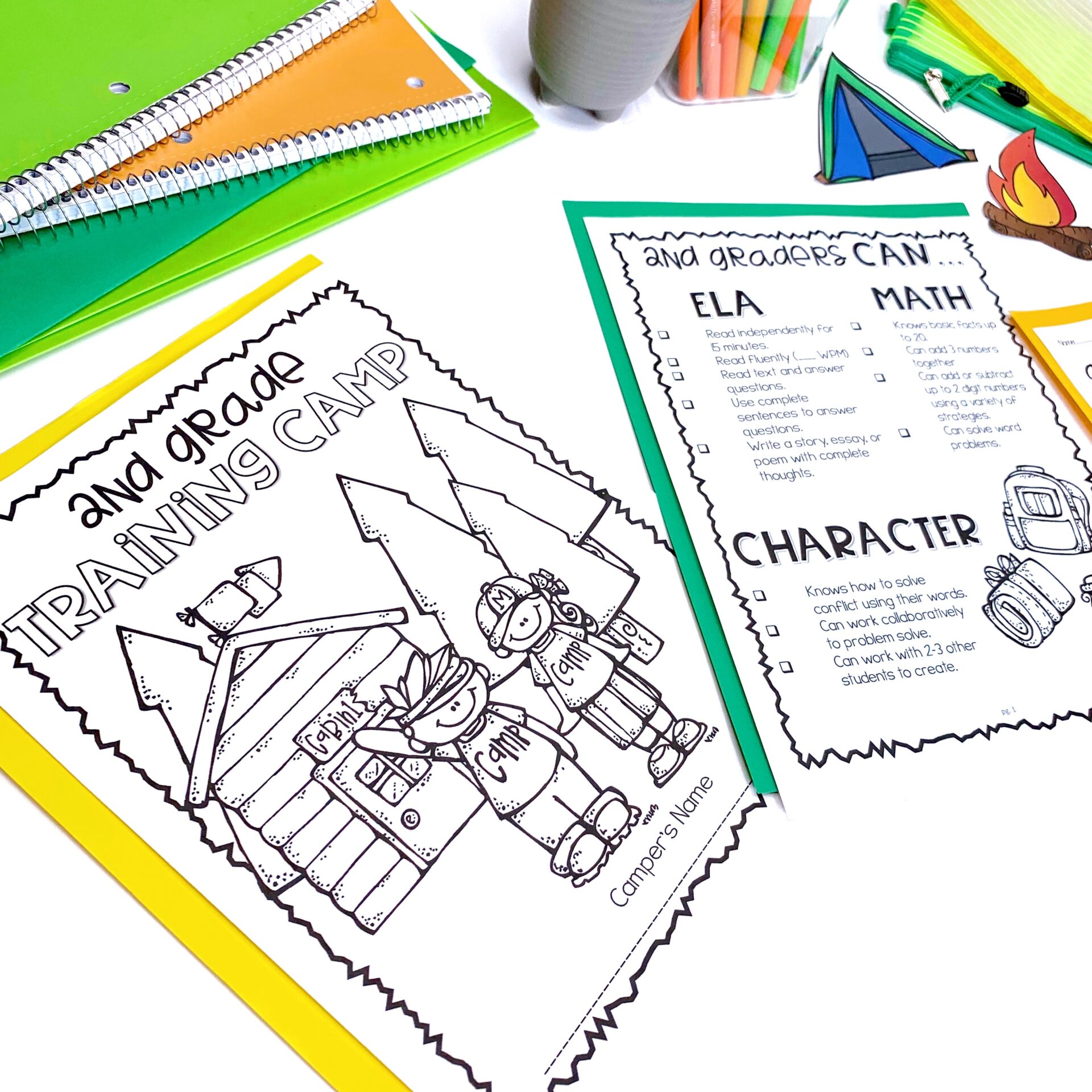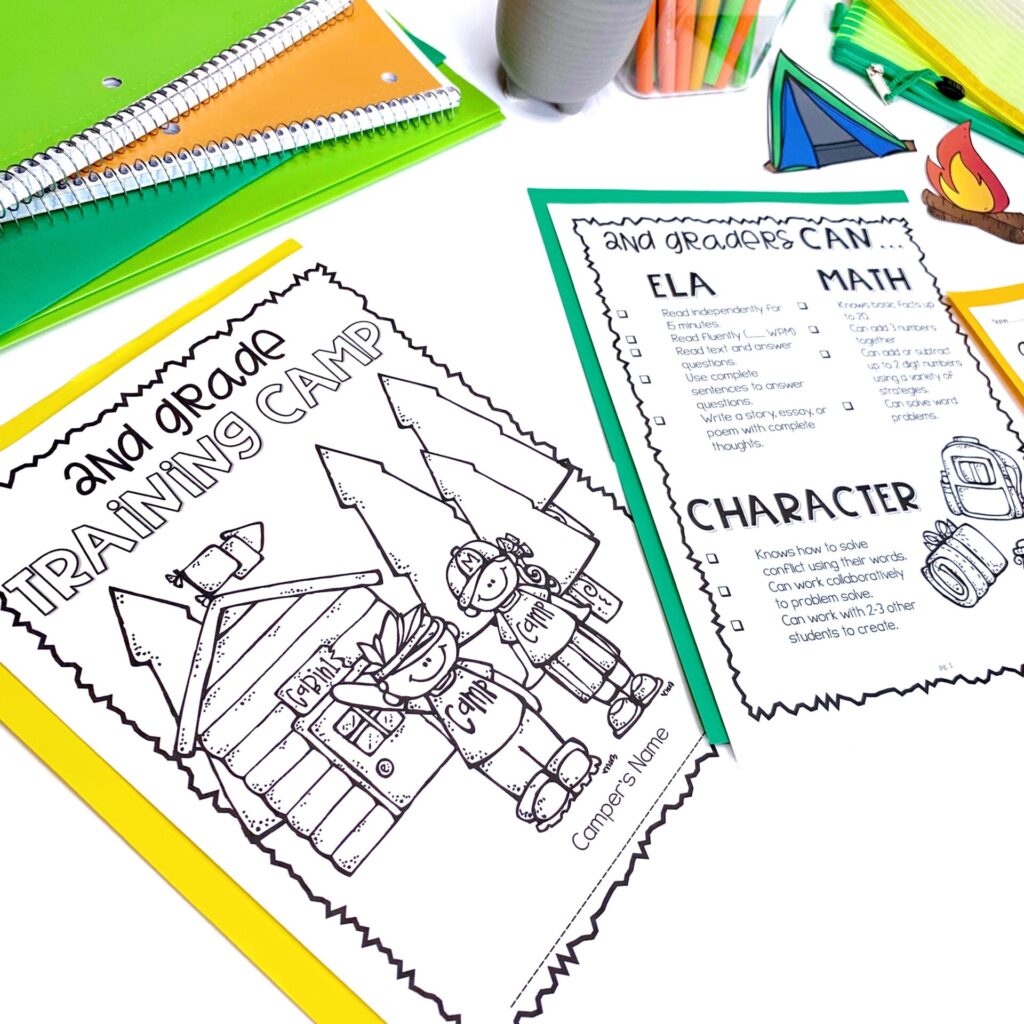 Second Grade Training Camp: Math
When it comes to the end of the school year, there is no reason to add extra anything to your plate. It can be crazy enough! My favorite part of this resource is that the lesson plans are already done for you! This, in turn, will help save time for other things like the dreaded "end of year" checklist. These activities can be done over two weeks. The skills covered include:
Knowing basic facts up to 20
Adding 3 numbers together
Adding or subtracting 2-digit numbers using a variety of strategies
Solving word problems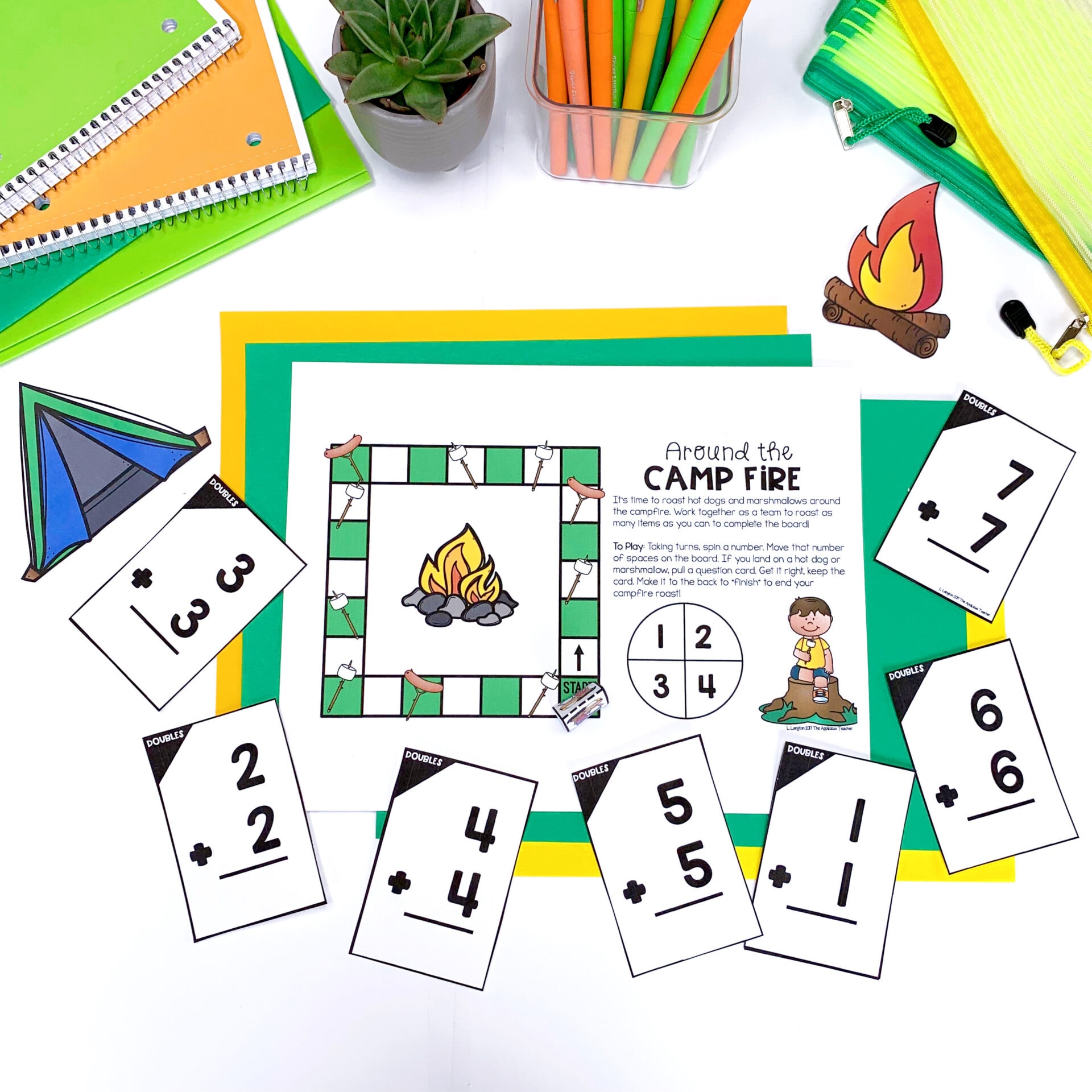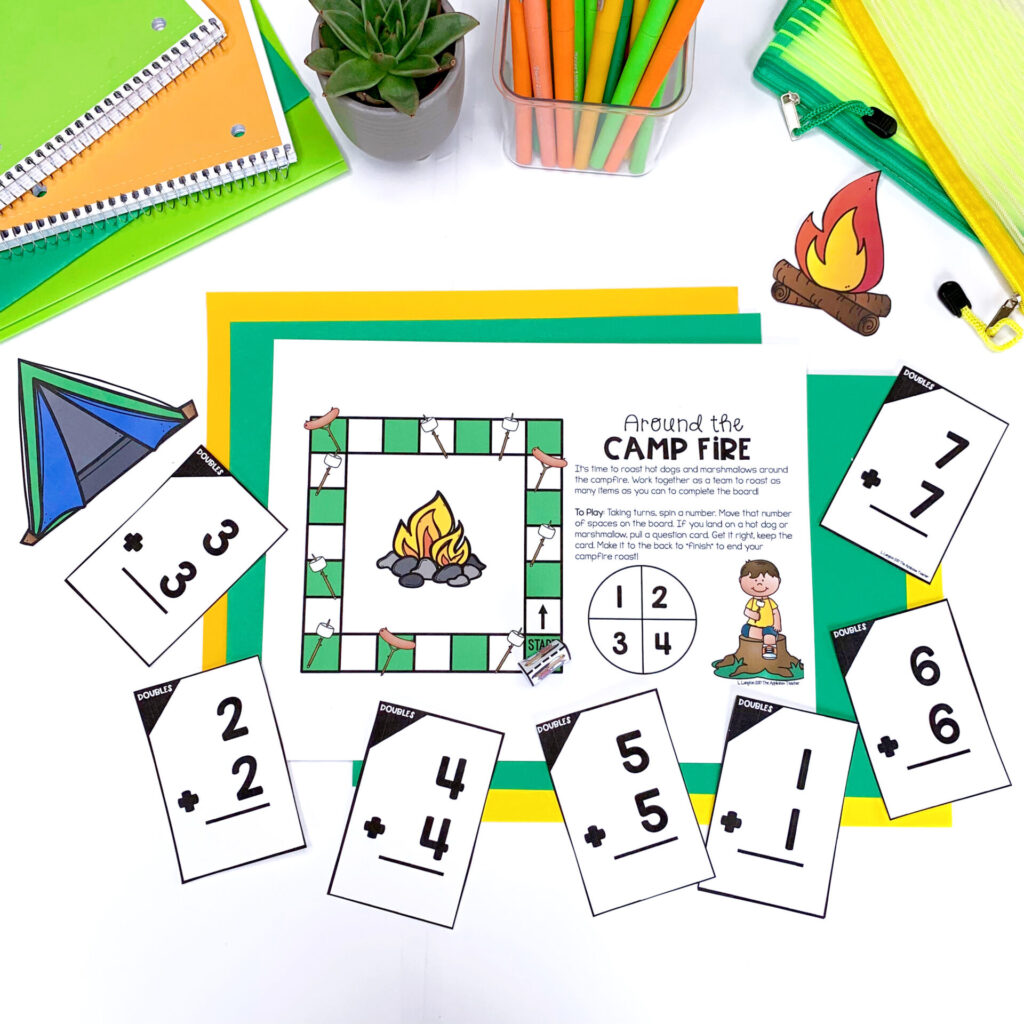 Second Grade Training Camp: Reading
For reading, The Second Grade Training Camp focuses on helping your firsties become even better readers! Many of the lessons are centered around independent reading, fluency, and using text to answer questions. This is also where your tent can come into play.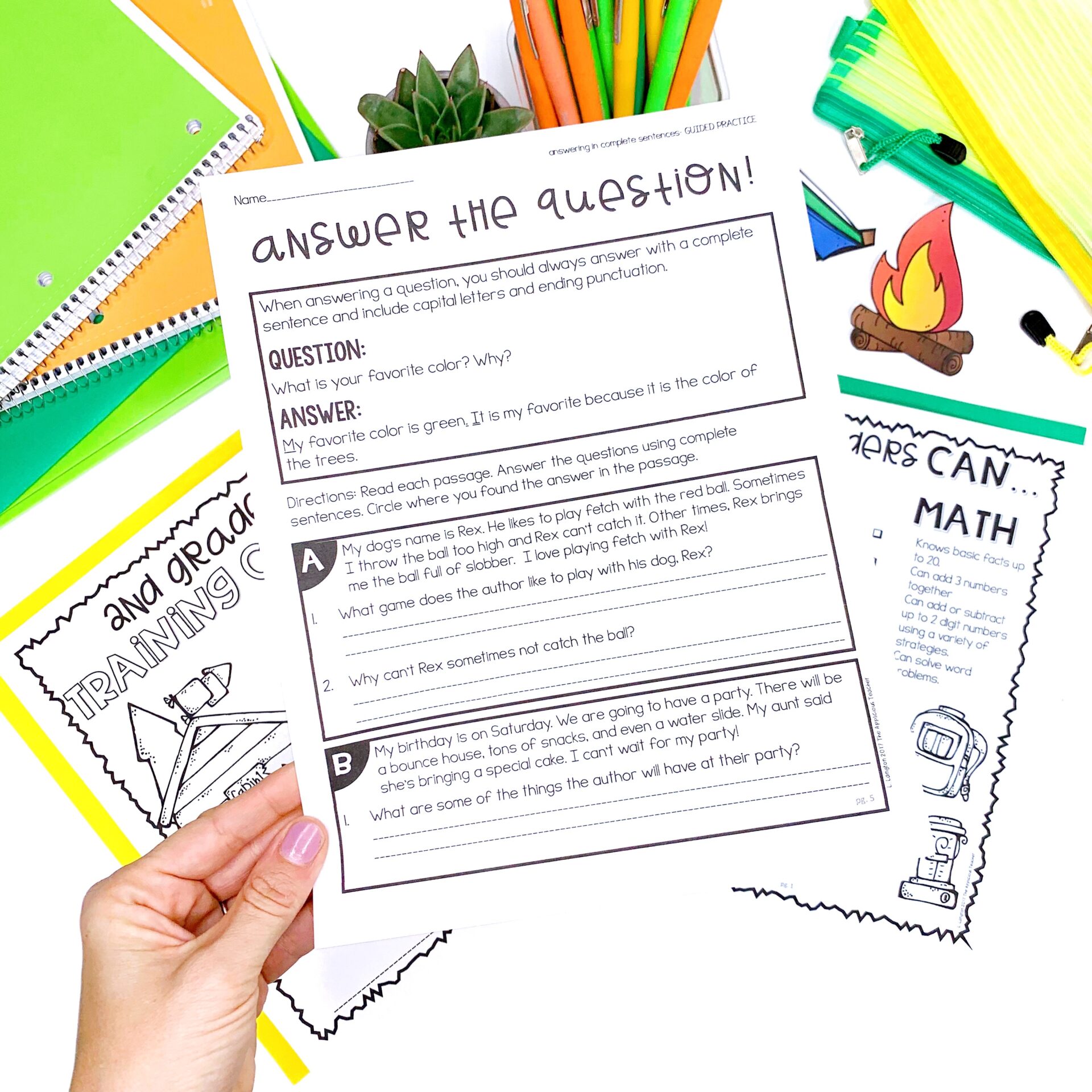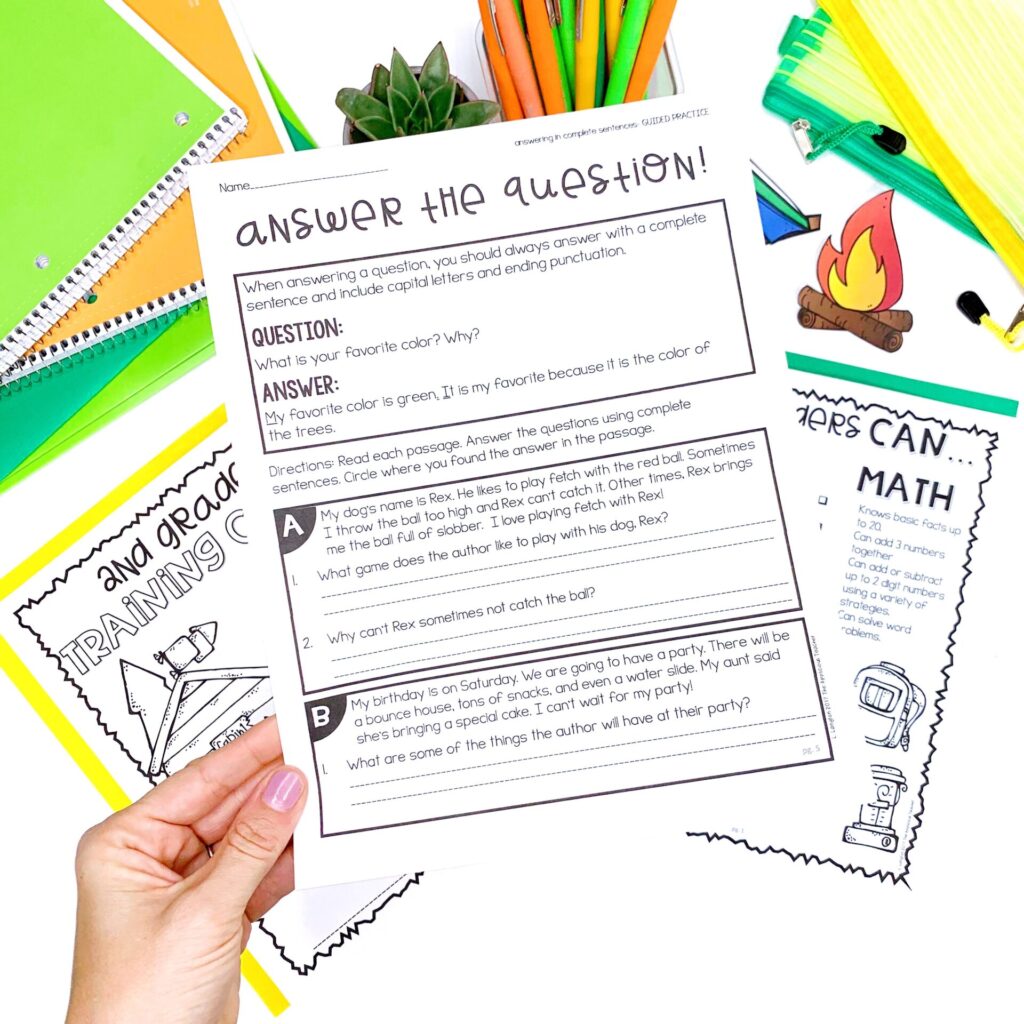 During our 3rd grade version of training camp, I allowed students to read anywhere in the classroom. I would also choose 3-4 students who could read in the tent. Another great recommendation is to keep center time the same. However, you can use camping-inspired activities or have your students complete a task from their Second Grade Training Camp booklet.
Campfire Writings
It is important to help build your kiddos' writing skills when getting ready for second grade. Writing Campfire Stories is the perfect resource to use! First, I would recommend choosing a read-aloud that will help inspire your students. If you are not sure which book to use, check out my 9 Favorite Camping Books for ideas!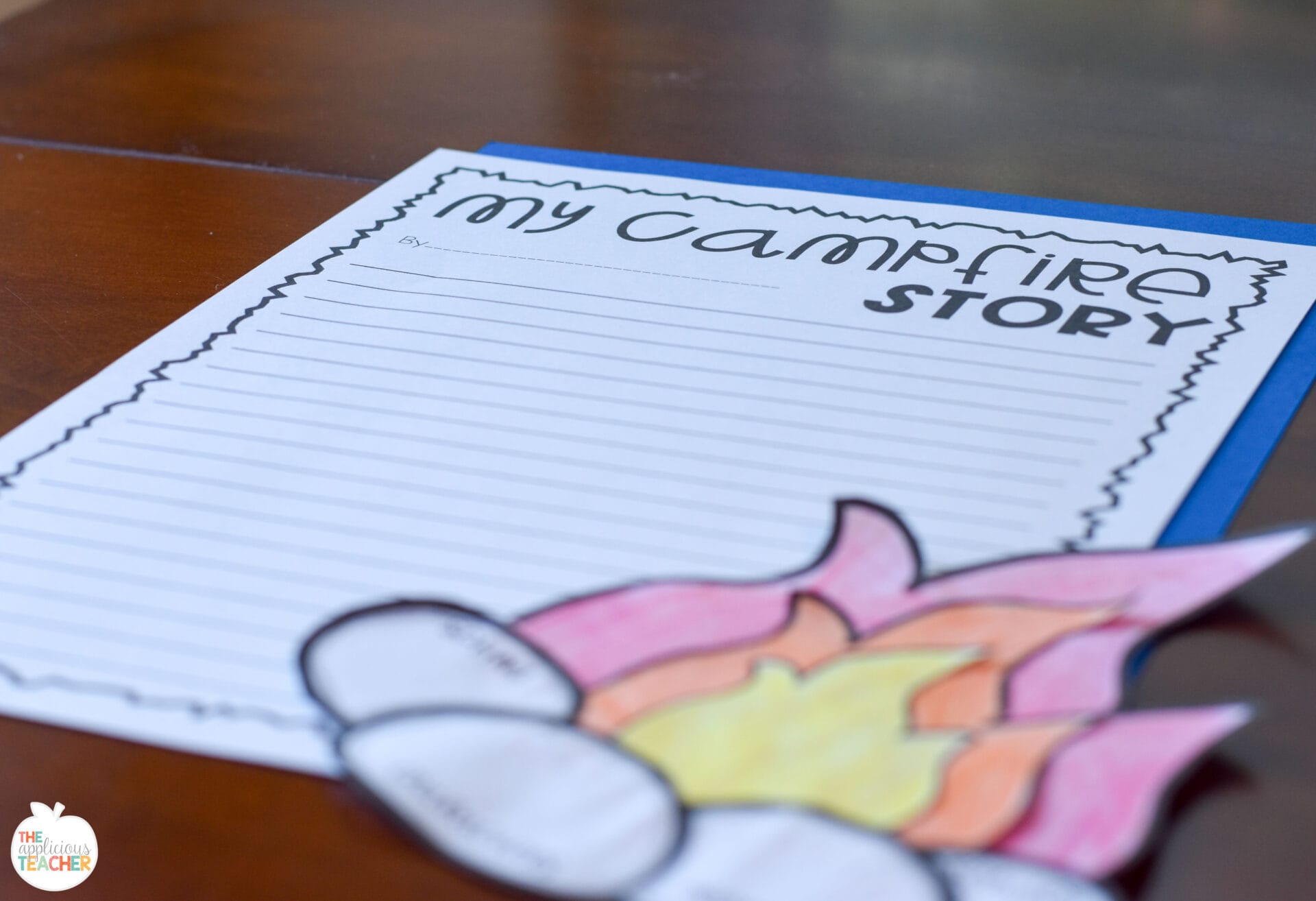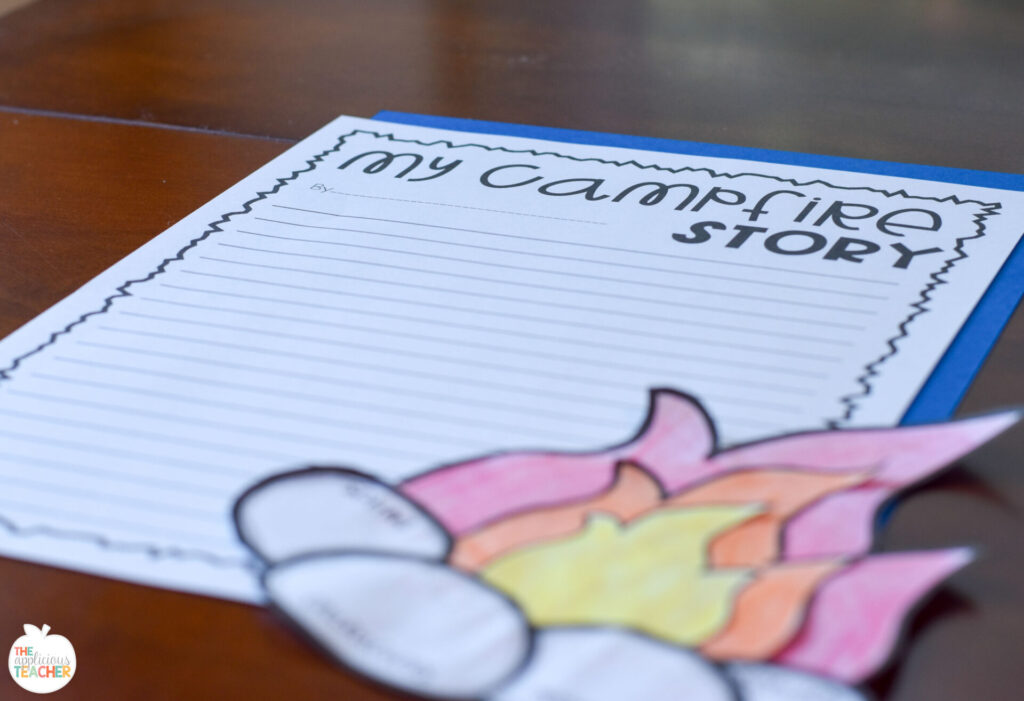 From there you can discuss how often you will tell stories around a campfire. You can also discuss how the writing piece should include characters, a setting, a problem, and a solution. Once your students have completed their campfire story, they can put together their campfire craft. I love displaying these in the classroom!
End of Year Camp Completion Certificates
At the end of the training camp, you can award your students these completion certificates! There is also an option to give your students a superlative award. To do this, I would recommend having each student choose another student from the class. Each student will brainstorm a special award they would like to give to the other student. You may be blown away by how creative your kiddos will get.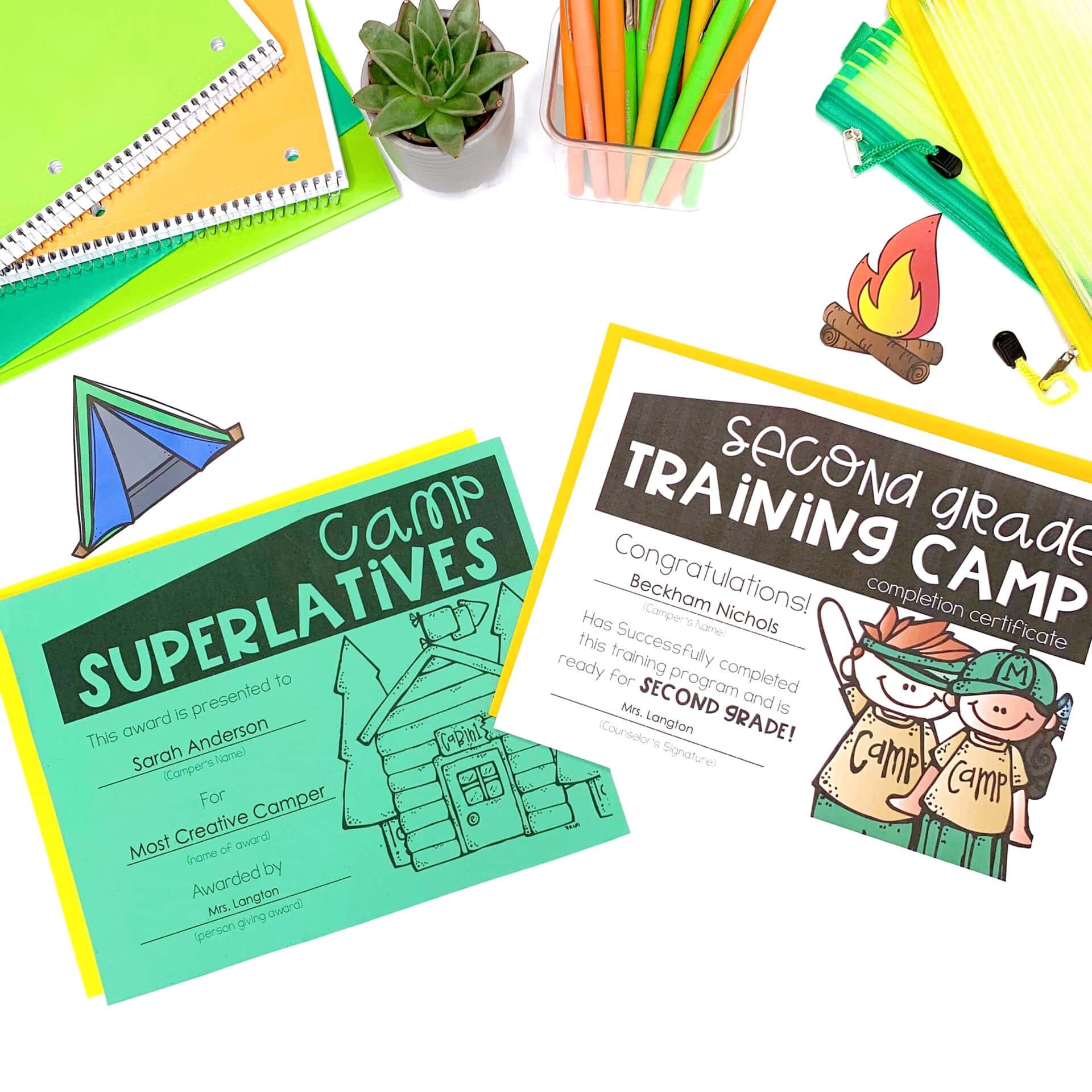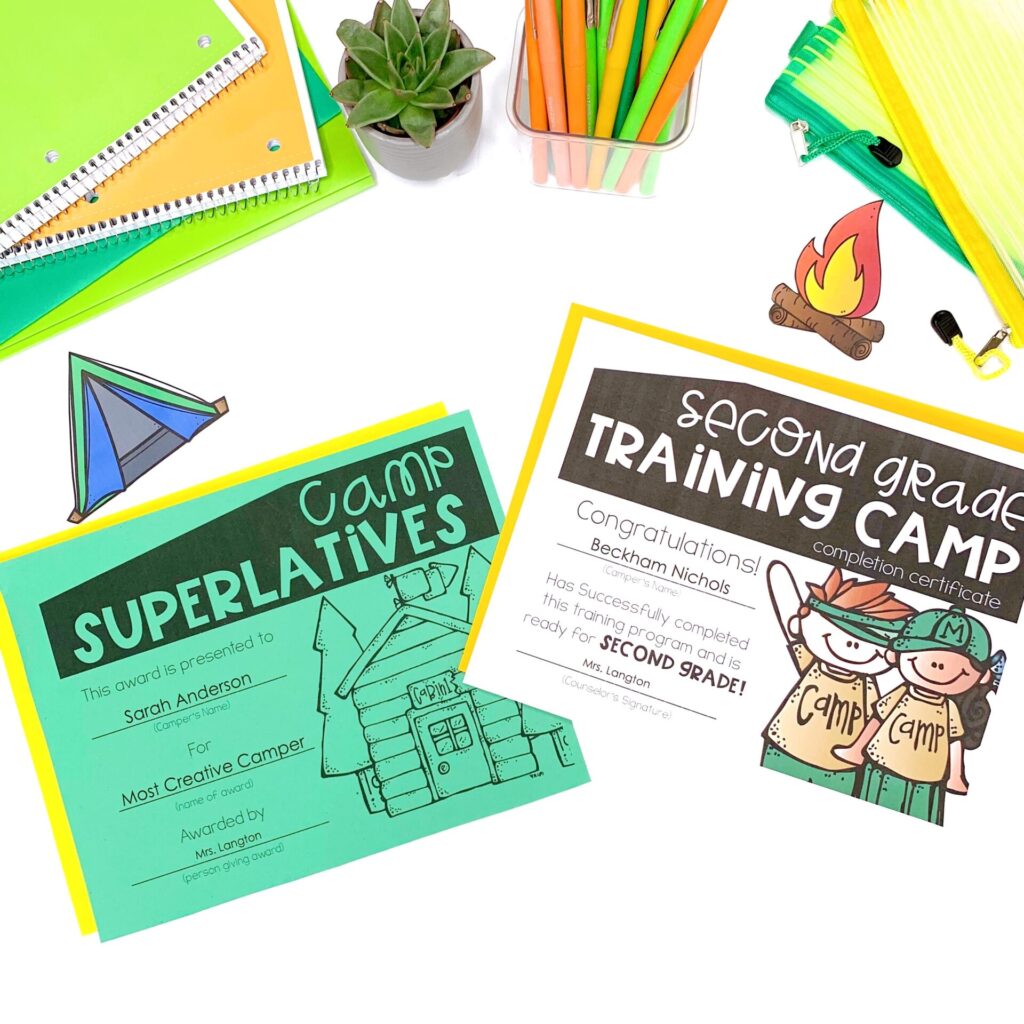 2nd Grade Training Camp- End of Year Review for 1st Grade
I know your firsties will absolutely love participating in Second Grade Training Camp! They will be engaged the entire time, and this is a great way to incorporate skills that will help prepare them for the next grade level. Not to mention that the lesson plans are already completed for you!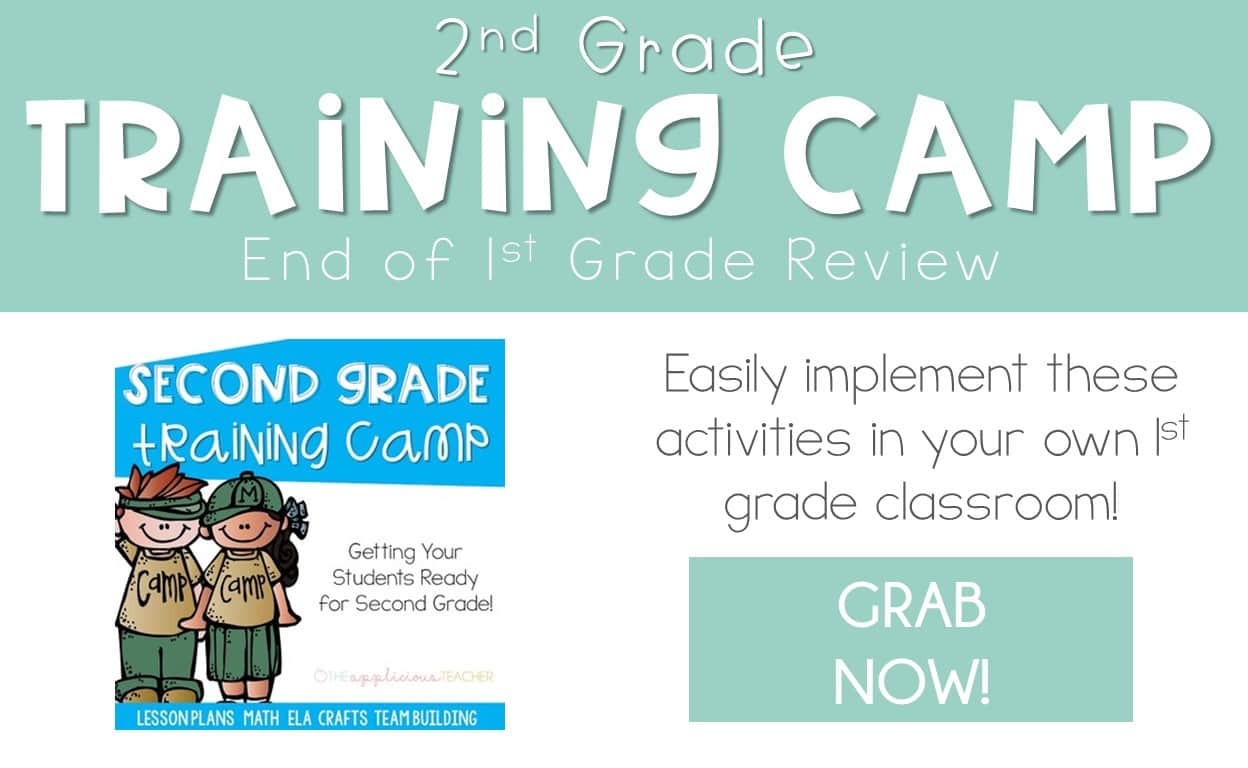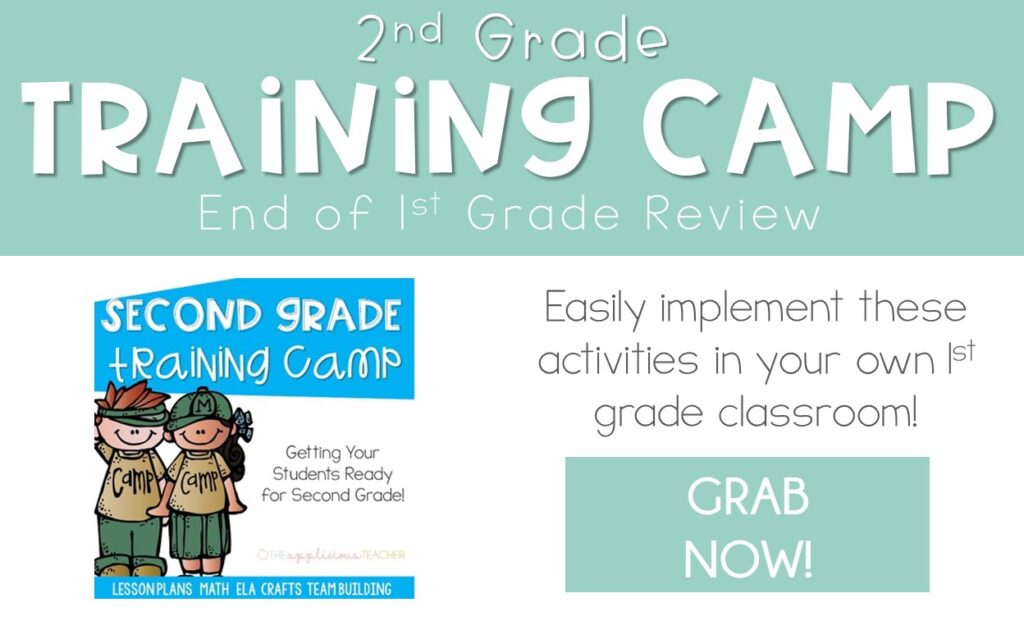 Click the picture or this link to check it out!
Comment below and let me know if you plan on trying this resource out in your classroom. Happy Camping!
Related Posts
Sign up to snag these!
Receive all these classroom management tools right to your inbox!