Can I just say??? I LOVE a good camping-themed week! My favorite way to incorporate this theme into the school year is doing an end-of-year Training Camp of sorts to prep my kiddos for their coming year. See first hand how I do that here each year!
But, I know many of you do a camp-themed week at other times throughout the year, so I wanted to hook you up with some perfect camping books for your camp-themed week in the classroom!!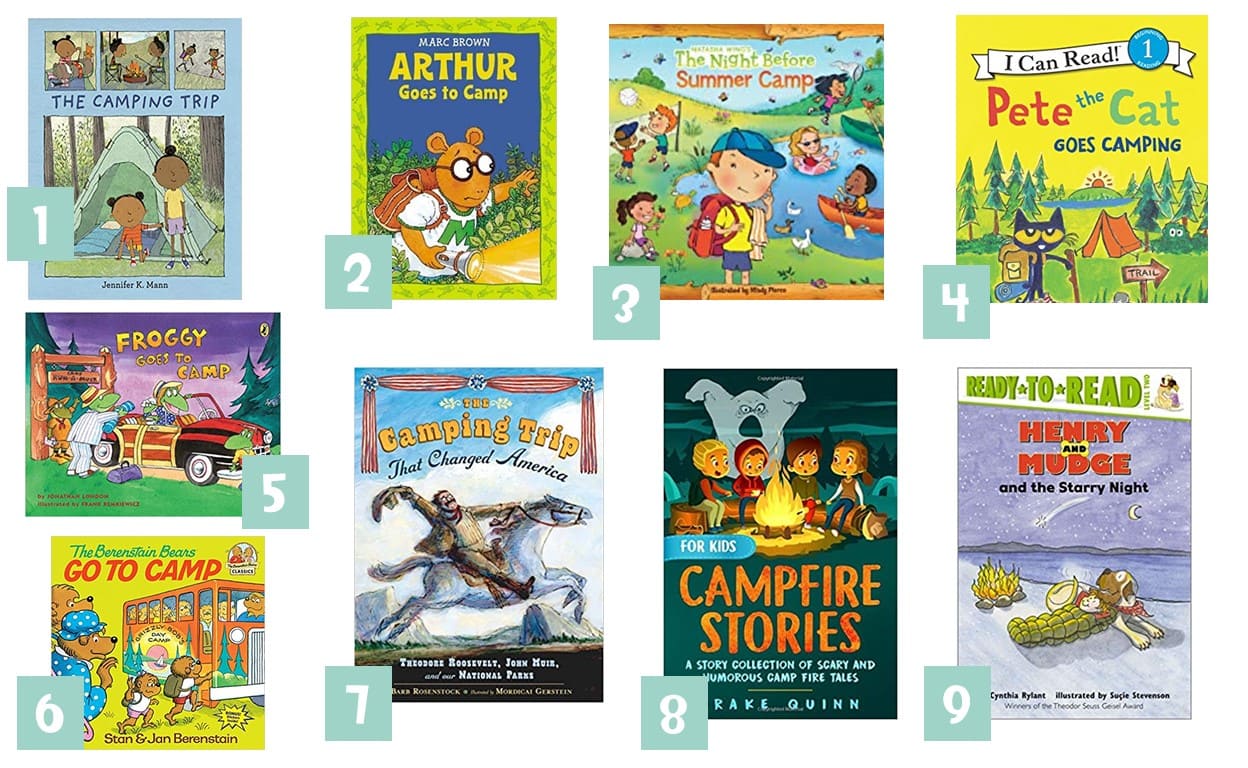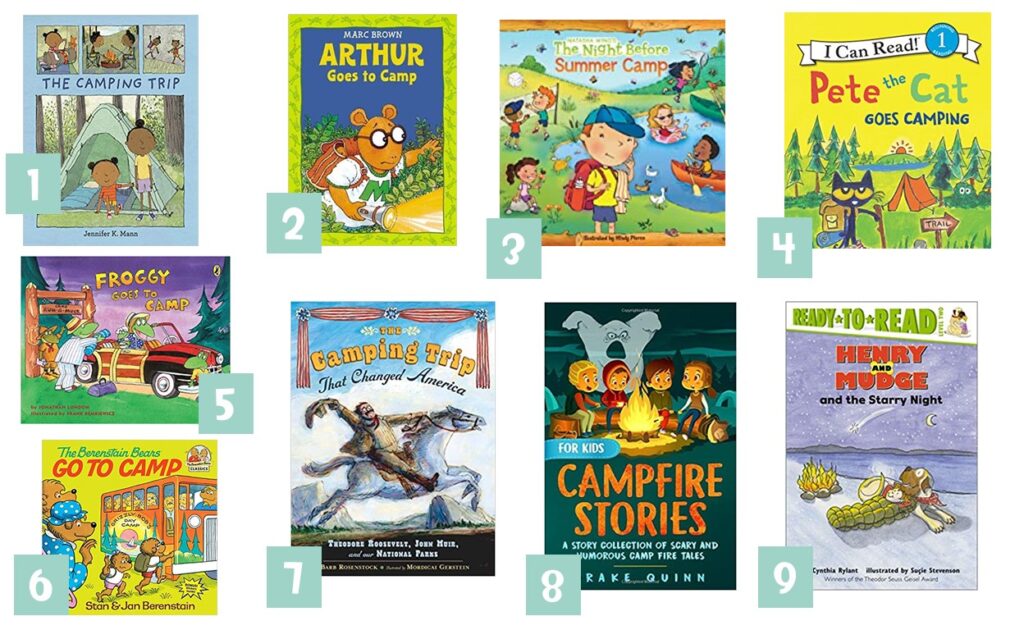 Please note this post contains affiliate links. If you do follow my links, please know that I do make a very small commission from your purchase. There is no cost to you, but this extra coinage allows me to continue creating free resources and writing awesome content for you! You can read more about the affiliate networks I am a part of here!
This is such a sweet story about a little girl who goes camping for the first time. She does her best to prepare, but there are many unexpected surprises and challenges once she's in the great outdoors. This book really helps kids learn that new experiences, even if outside of our comfort zone, can create many amazing memories that we would never have expected… like changing grades, for example!! This makes it a really great fit with this 3rd Grade Training Camp unit!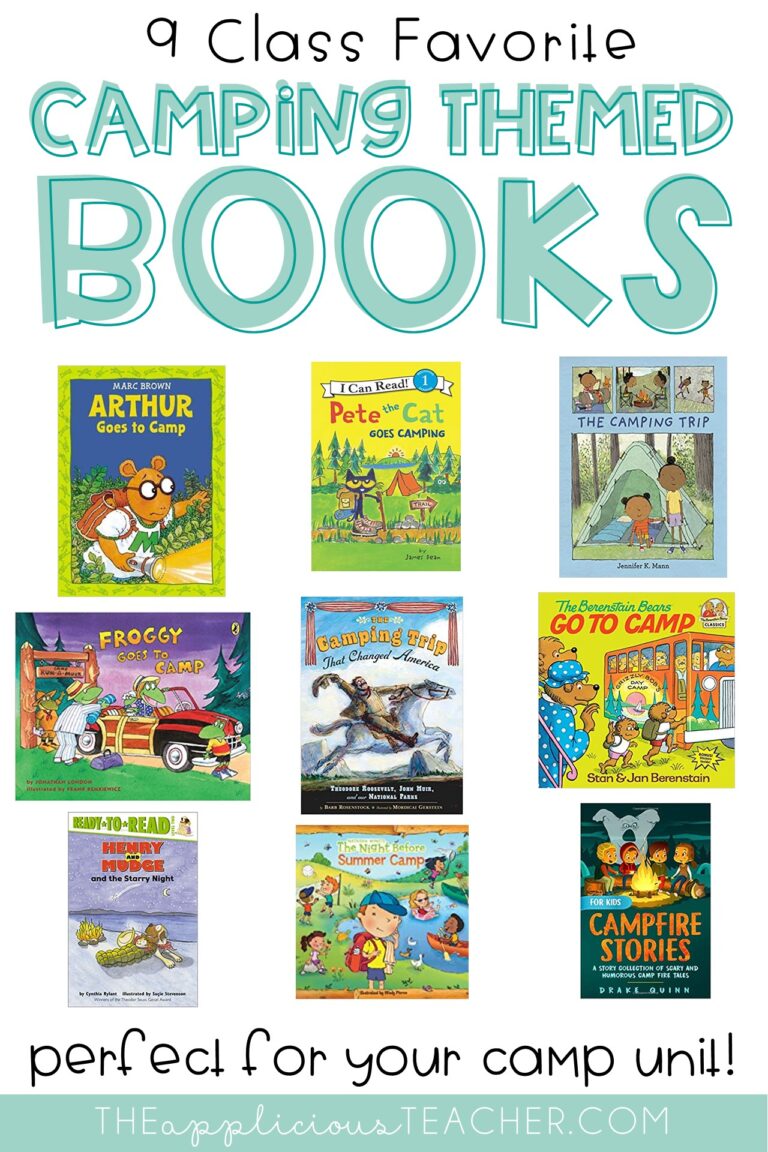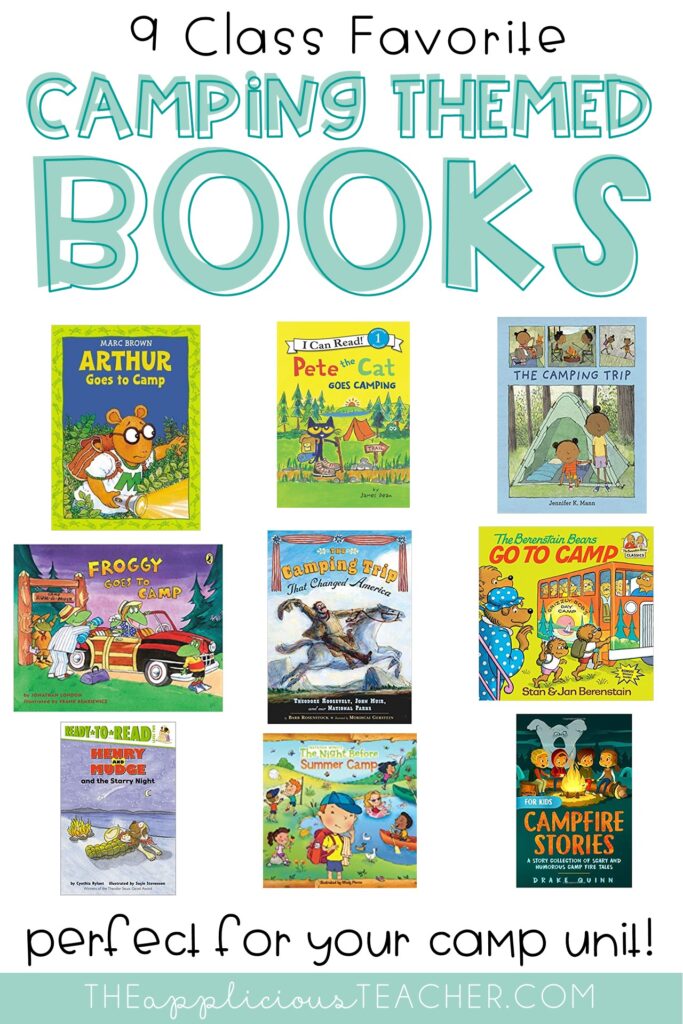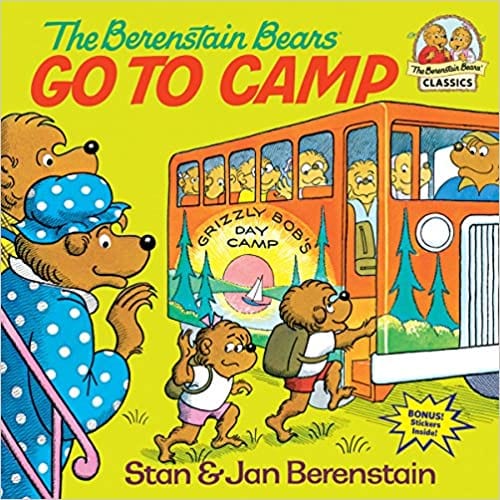 A timeless classic and definitely, one I grew up with. Join Brother and Sister as they head to Day Camp for the very first time. They will get to play soccer, swim, kayak, and even make crafts!
See it here.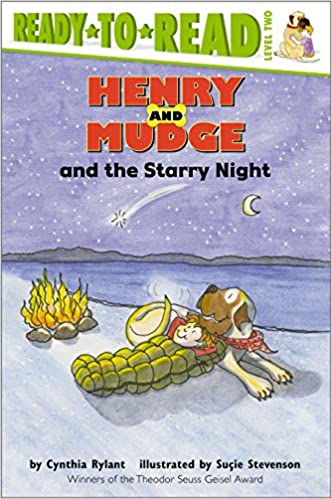 In this tale, Henry and his dog Mudge go camping with his parents! Walk your students through Henry and Mudge's camping experience…spotting wildlife, eating camp food, singing songs, and looking at the stars!
Grab it on Amazon here!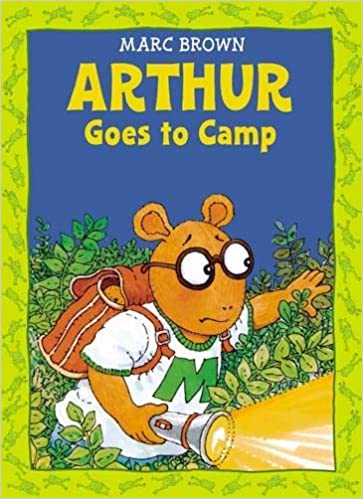 Everyone loves Arthur! In this Arthur story, he is basically *over* summer camp (frogs in his cabin…yikes!) and ends up running away. When a friend ends up needing his help, everyone is on the hunt for Arthur when they realize he isn't there.
Check it out here! Oh, and bonus!!! This one is even an episode on the PBS Kids station!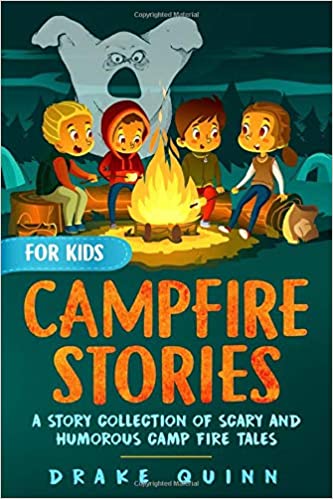 Okay, this is a fun one. A mix of scary and funny-perfect for campfire stories!! Ideal for a read-aloud, and the short stories make it so perfect to create the proper camping ambiance… aka: make it really, really fun!! Throw together a "campfire" and gather your students around to get the FULL experience!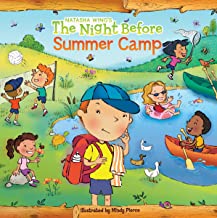 Told to the same tune as Clement Moore's classic Christmas poem, this is a reassuring story to help campers know what to expect. Plus, it's a sweet tale of friendship and adventure. This is part of the "The Night Before…" series and makes a perfect addition if you read any of the others!
Check out the book here on Amazon!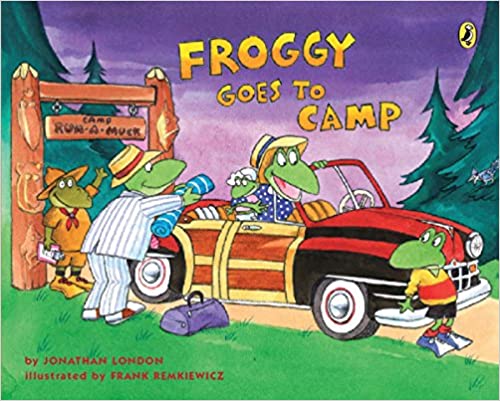 Anyone else's class love the Froggy books? My seconds always seem to love the shenanigans Froggy gets himself into!
In this camp-themed version, Froggy's getting himself into quite some trouble. He is having a blast at camp… doing all the camp things… but, he also somehow manages to lose his swim trunks during swim class AND overturn his kayak with his camp director IN IT!! Your kids will crack up laughing with this one, so it's definitely a must!!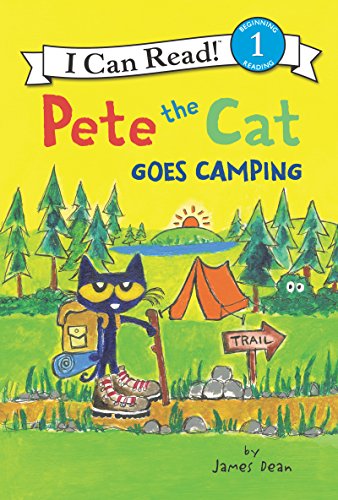 The Pete the Cat series is a favorite, too! Even though I think of it more of a K-1st grade book type, my seconds are always grabbing these out of my classroom library!
In this Pete the Cat story, Pete is excited to go camping… and everything that comes with it – making s'mores (this would be fun to do in class!!), hiking, fishing, the whole 9 yards! But then he learns about the mysterious Bigfoot, and now he's wondering: Is Bigfoot real? This book is great for helping your students learn how to overcome those small fears and unknowns ahead.
Check it out here!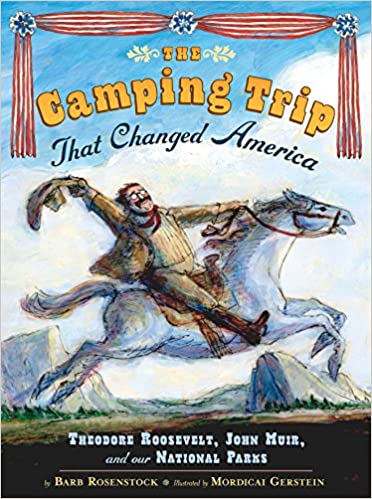 Hello, social studies tie-in! This is a great book to have in your arsenal for so many reasons. It would be wonderful for a camping week theme, but also pairs perfectly with this National Monuments unit!!
So, needless to say, I love this one! At the turn of the 19th century, President Theodore Roosevelt and naturalist John Muir took a trip together to Yosemite. Camping by themselves in *literally* uncharted woods, they saw things and held discussions that would ultimately lead to the establishment of our National Parks. How cool is that?! Plus, the illustrations are BEAUTIFUL!!
Grab it here for your classroom library!
Best Camping Books for Your Camping Theme Unit!
I hope you grabbed some really great books and ideas for your "Camp Week" in the classroom!
Looking for more great books for your classroom library and other ideas? Check out these….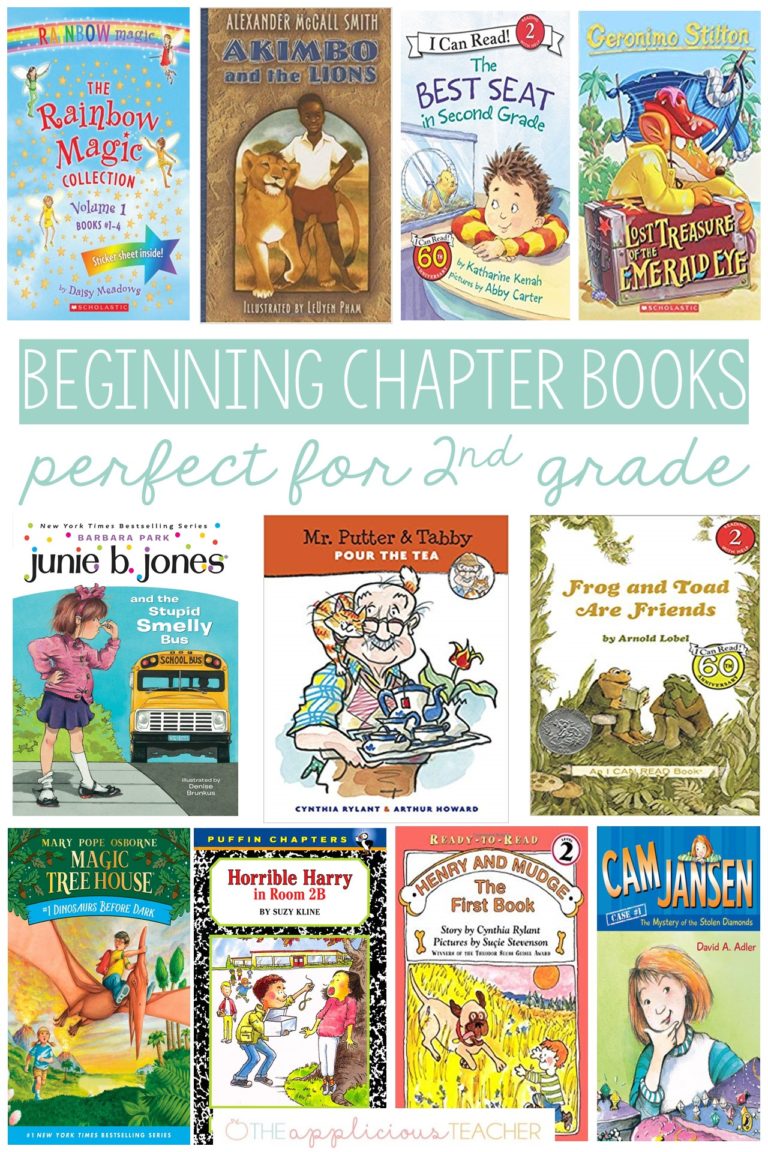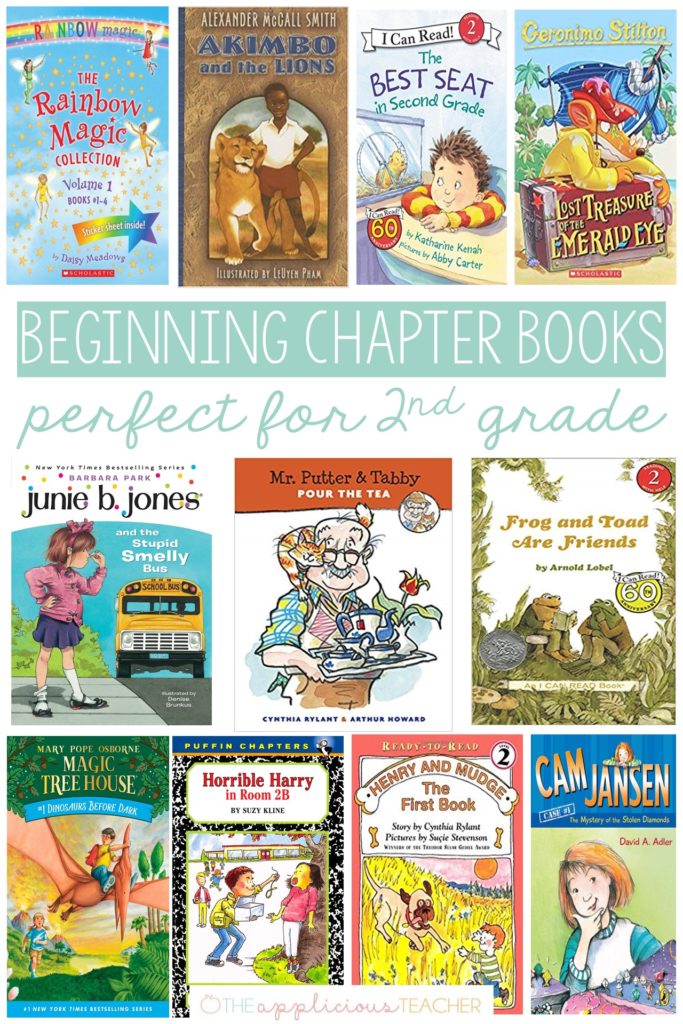 Check out these posts!
Sign up to snag these!
Receive all these classroom management tools right to your inbox!