Ahhh, sweet, sweet summertime. The time where teachers can relax, read all the books, and even sneak off to the bathroom whenever they need to! But even with all this (well-deserved) relaxing and recovering going on, it doesn't hurt to start making some mental plans about the next school year! The truth is, as any teacher knows: Back to school time will be here before we know it! I know anything that helps me make planning a bit easier is a huge relief, so I've got you covered with all the best back-to-school lessons, activities, and classroom prep ideas!

Check out these easy Back to School Ideas that are perfect for 2nd grade!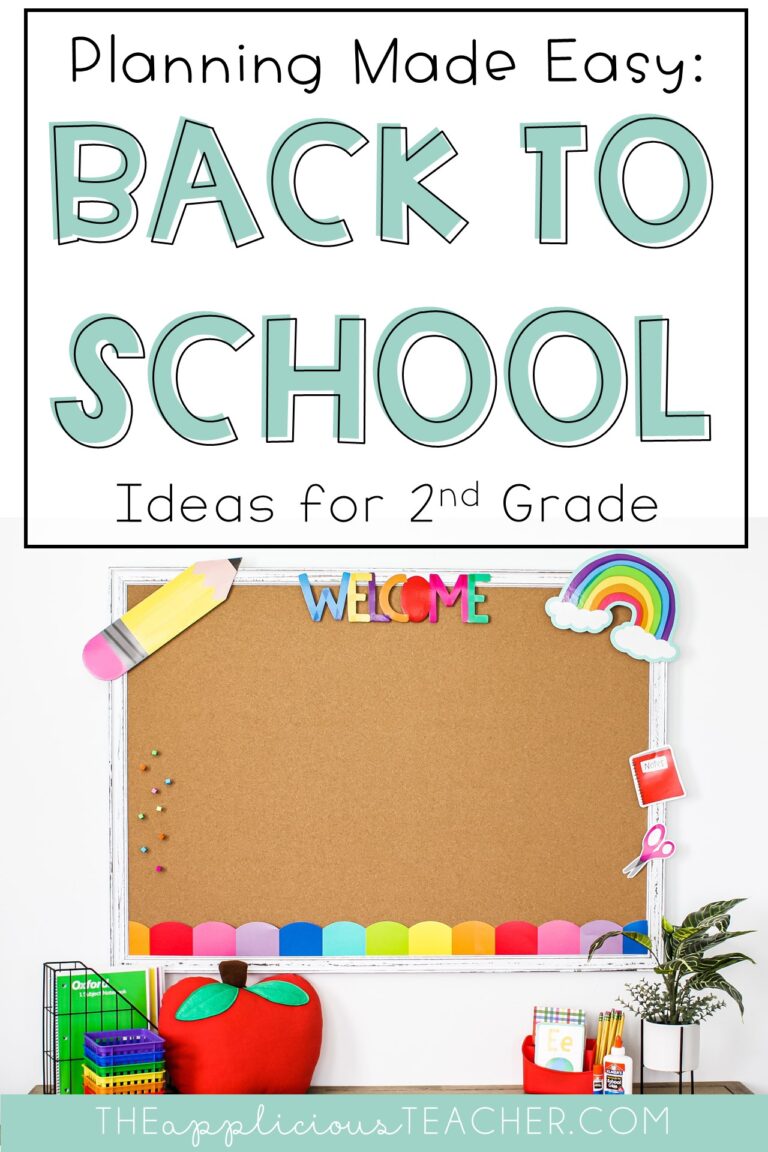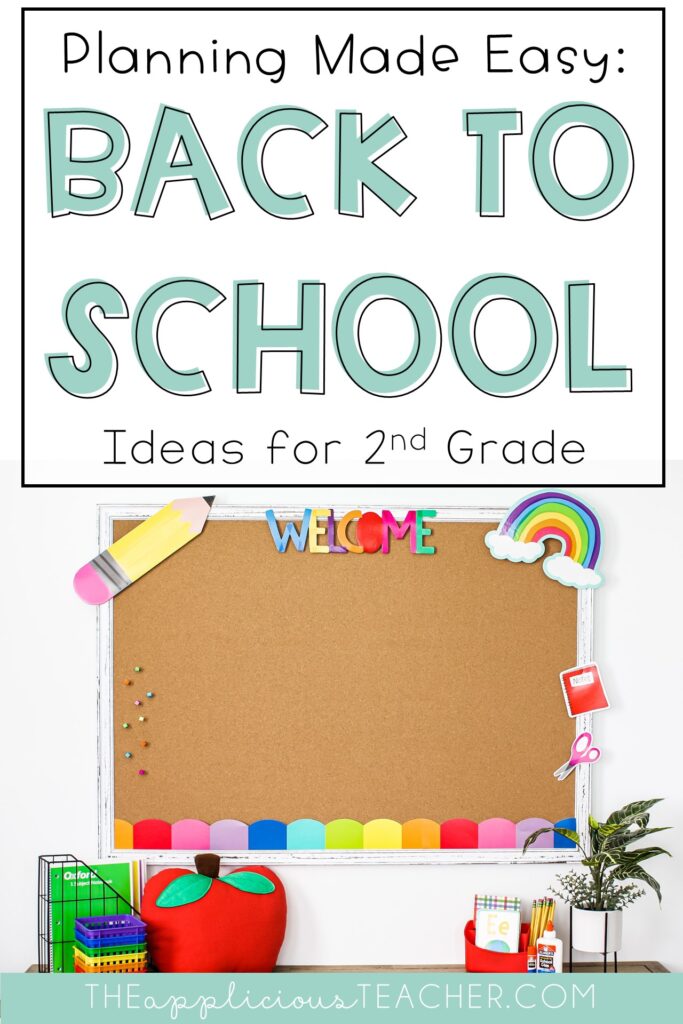 1. First Day Jitters Emoji Writing Fun!
One of my all-time favorite first-week-of-school activities! It's always a hit with my students too. The first day or two back can be really nerve-wracking (and not just for the students, for us too!!).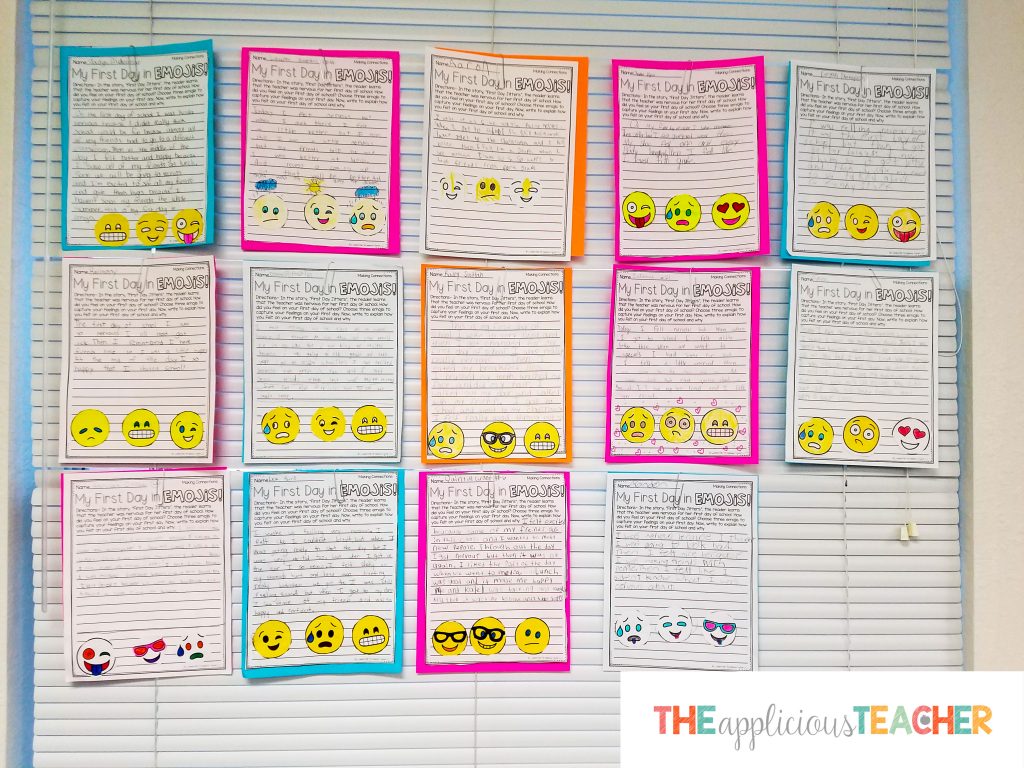 So you've got to check out this quick and fun activity we did with the book, First Day Jitters.
2. My Summer Was on Point Craft and Writing Activity
This is another great one for that first week back. You can use this fun back to school writing activity to have your students share what they did over their summer break.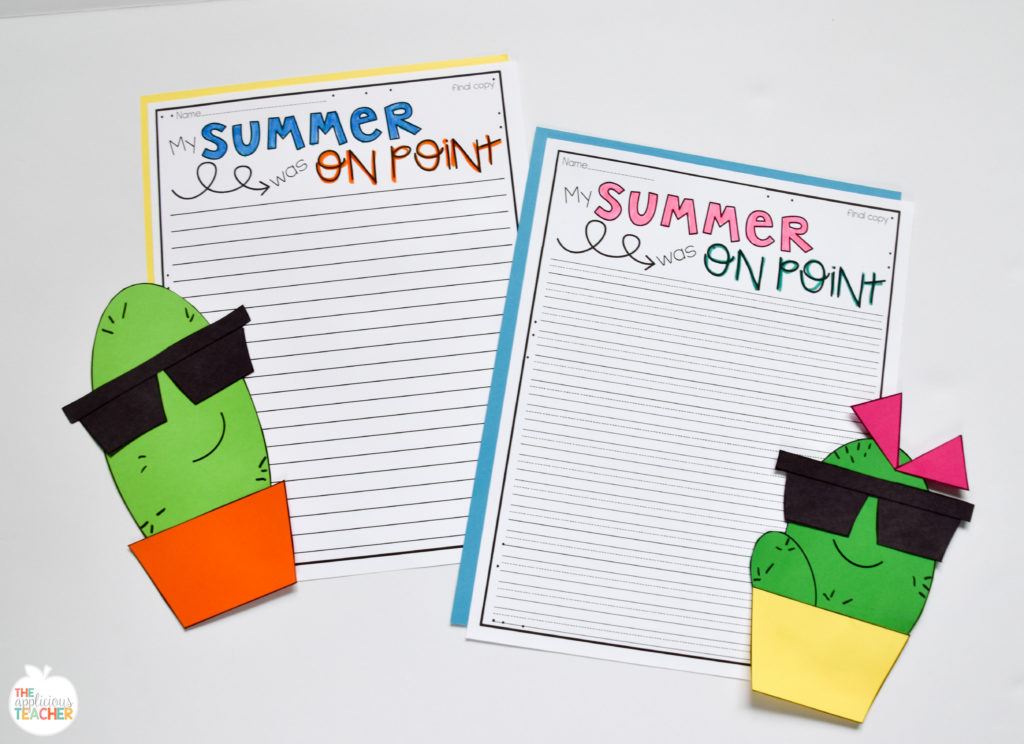 Then, finish their writings with a fun cactus craft!
3. First Week of School Charts
I love using these simple class data charts for easy math lessons during hose first few days of school. They are a perfect way to get to know your students while building in the math routines and procedures for the rest of your school year.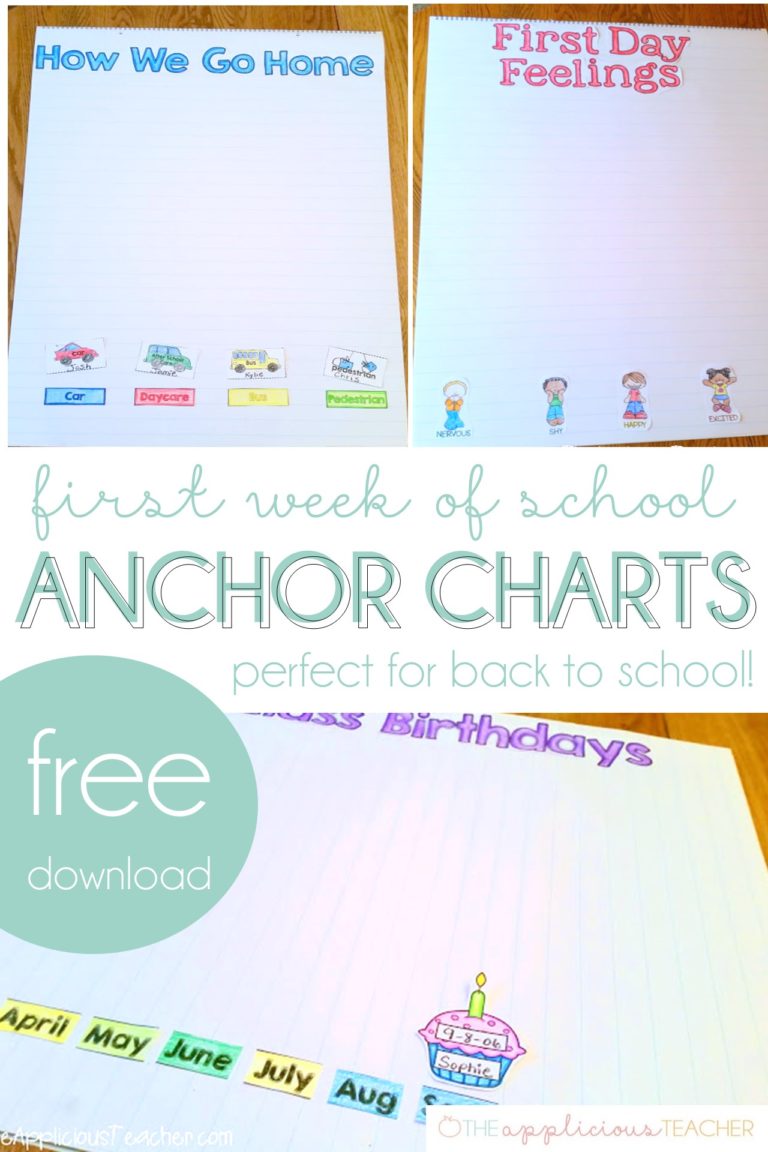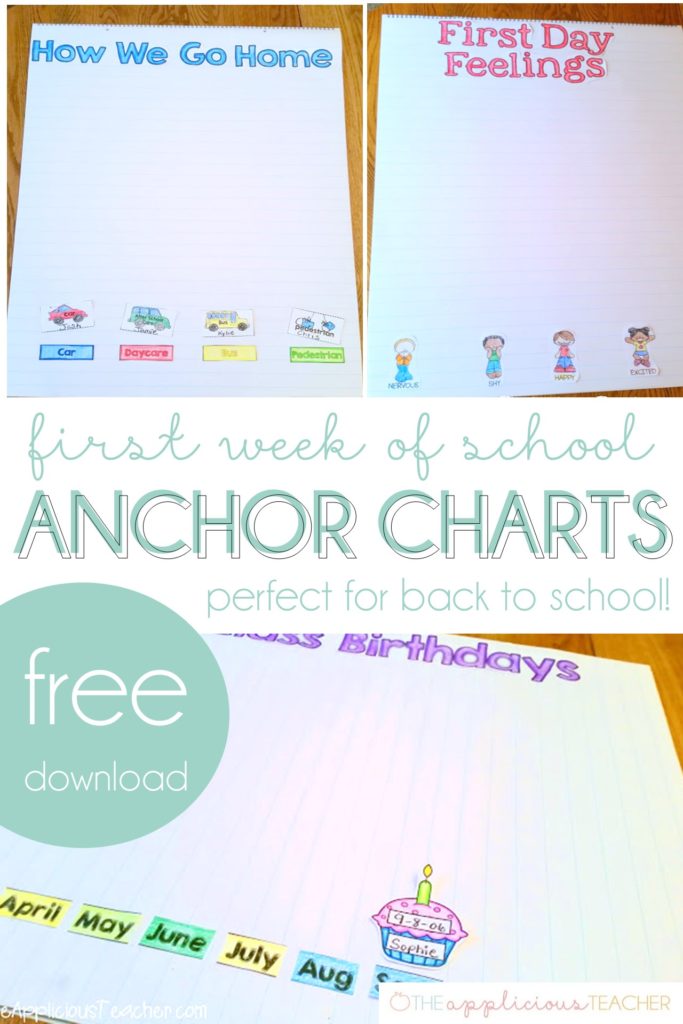 There are three data charts for you to complete with your students:
How We Go Home– A must for your first day! Now you can easily see and make sure that all your students know exactly how they are going home that day. And if they don't, it gives you time to call the office/parents to confirm! Math lesson and save yourself from a headache? YES PLEASE!
First Day Feelings- This one seems like a good one for the first day of school, but I like to pull it out for the 2nd or 3rd day…after students have had time to process their feelings of how the day went! Students will love coloring their person to look like themselves!
Birthday Chart- This data chart is an easy way to graph your students' birthdays! Keep up for the rest of the year as a reminder of when those special days are!
Did I mention you can grab these charts for free? Click here to check them out!
4. What Would You Do? Cards
Looking for an easy and engaging first week of school activity that can work for your reading and/or social studies time?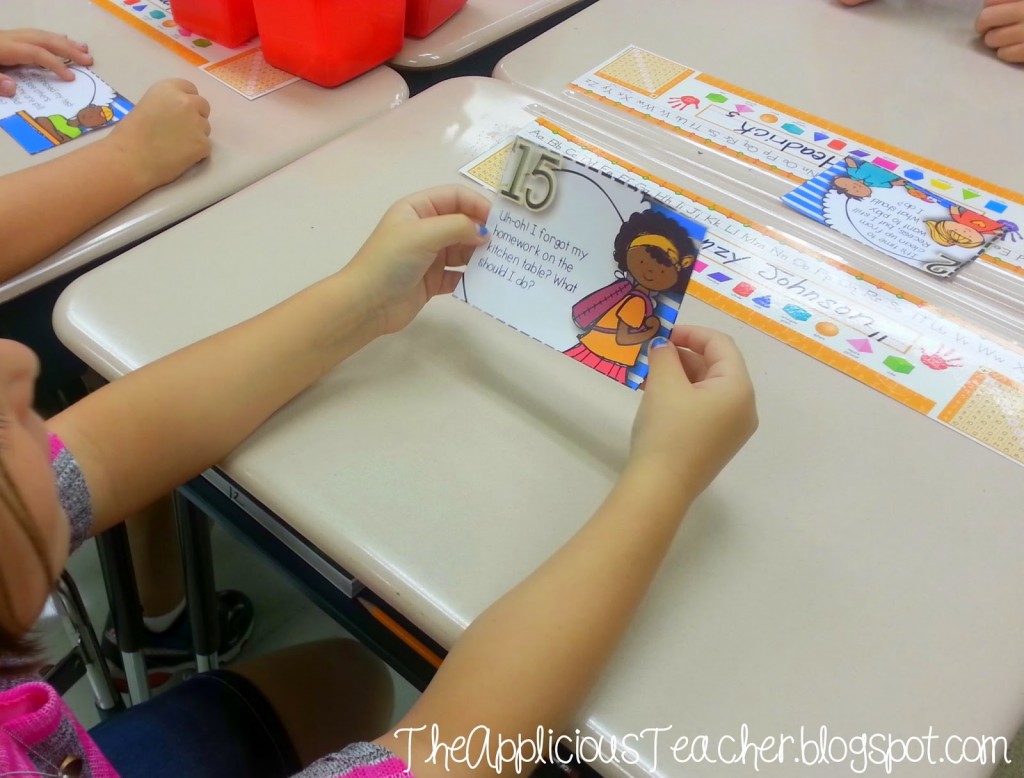 These "What Would You Do?" Cards are just the thing! These simple social cards help you review classroom procedures and expectations in a simple way! See how we used these cards in our first week of 3rd grade here!

Or, grab the cards as part of my Back to School Literacy Centers!
5. Back to School Literacy Centers
Head into the school year ready to rock centers and with those plan books full! I've got a pack of 10 back-to-school-themed differentiated literacy centers that are perfect for those 2nd and 3rd graders.
Prep once; and you're ready to go!! Grab them here.
6. Easy Back to School Bulletin Board Ideas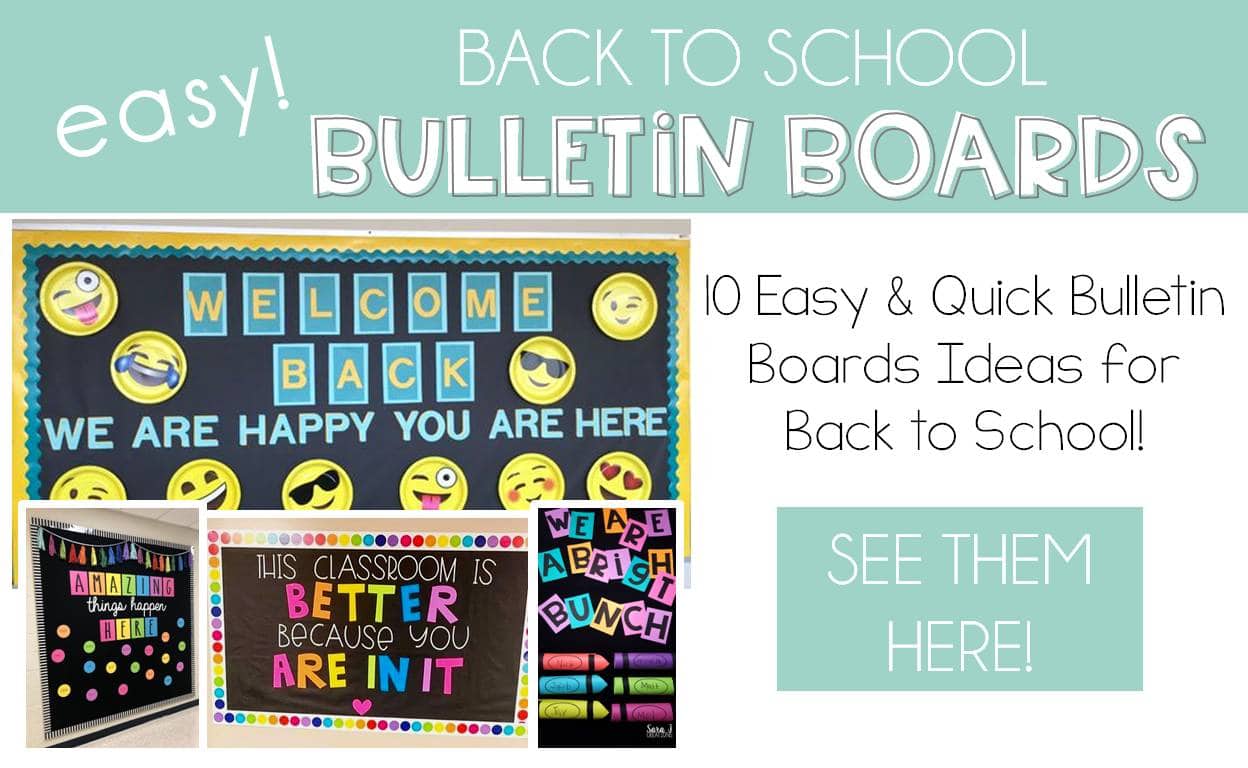 What would a back to school round-up be without bulletin board ideas for your classroom??!! So, of course I've got some SUPER EASY bulletin board ideas for you… like seriously, just cut and hang and BAM! You're ready to go for a rockin' classroom vibe that is perfect for welcoming those kiddos back to school! Check them out here!
7. All about My Selfie Writing Activity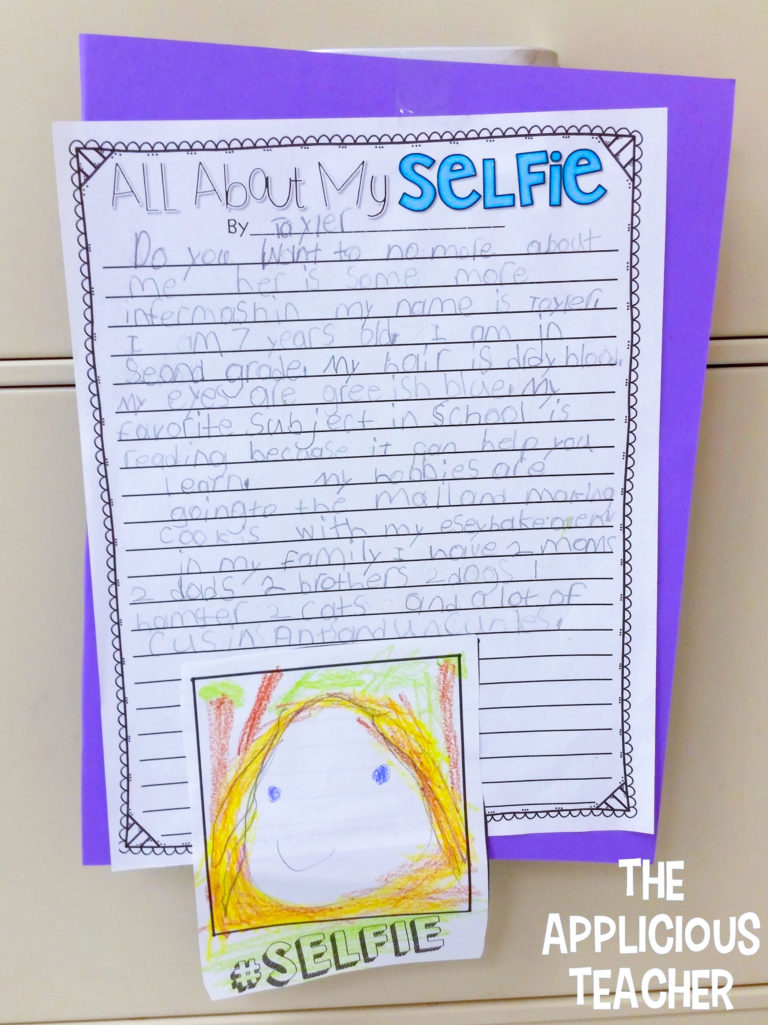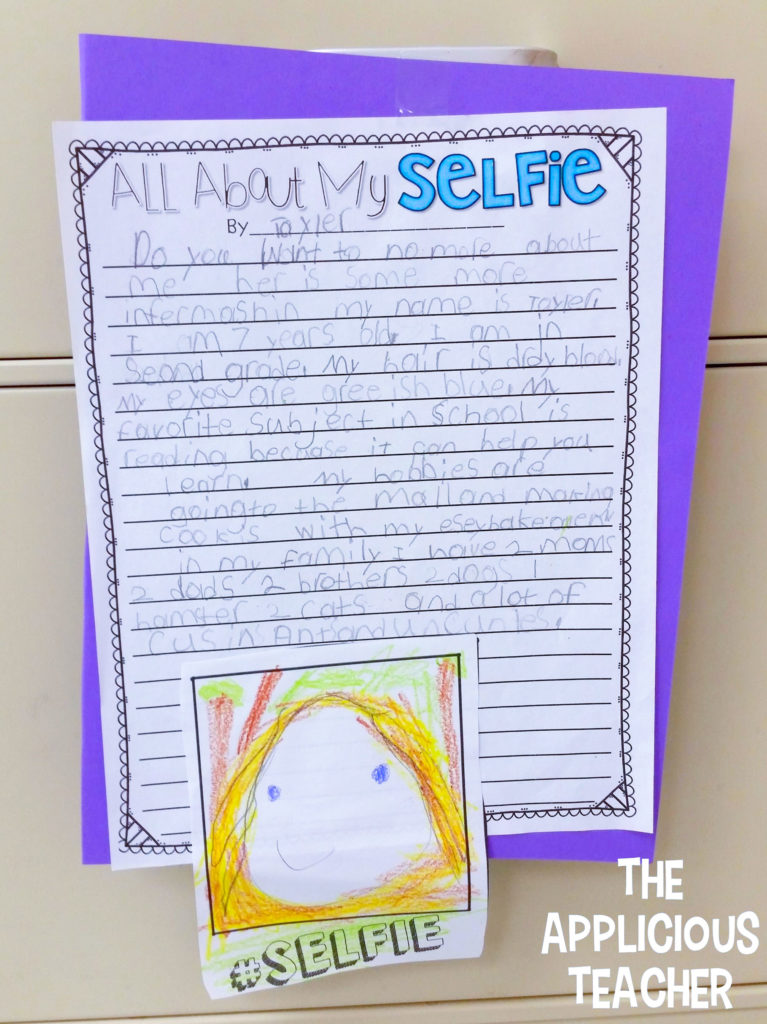 One of my other favorite back-to-school writing activities is to have my students write about themselves. I mean, what kid doesn't like to go on and on about their likes, dislikes, family, and hobbies? Plus, this "All About Me" writing activity is a wonderful introduction to expository writing! I usually do this one during the second or third week, once we've already covered basic sentences. Check out how I incorporate it into back to school here…
8. "Me" Poster
No one likes homework… especially the first week of school, but this little "ME" poster is a great getting-to-know-you activity that makes assigning homework the first week not so hard.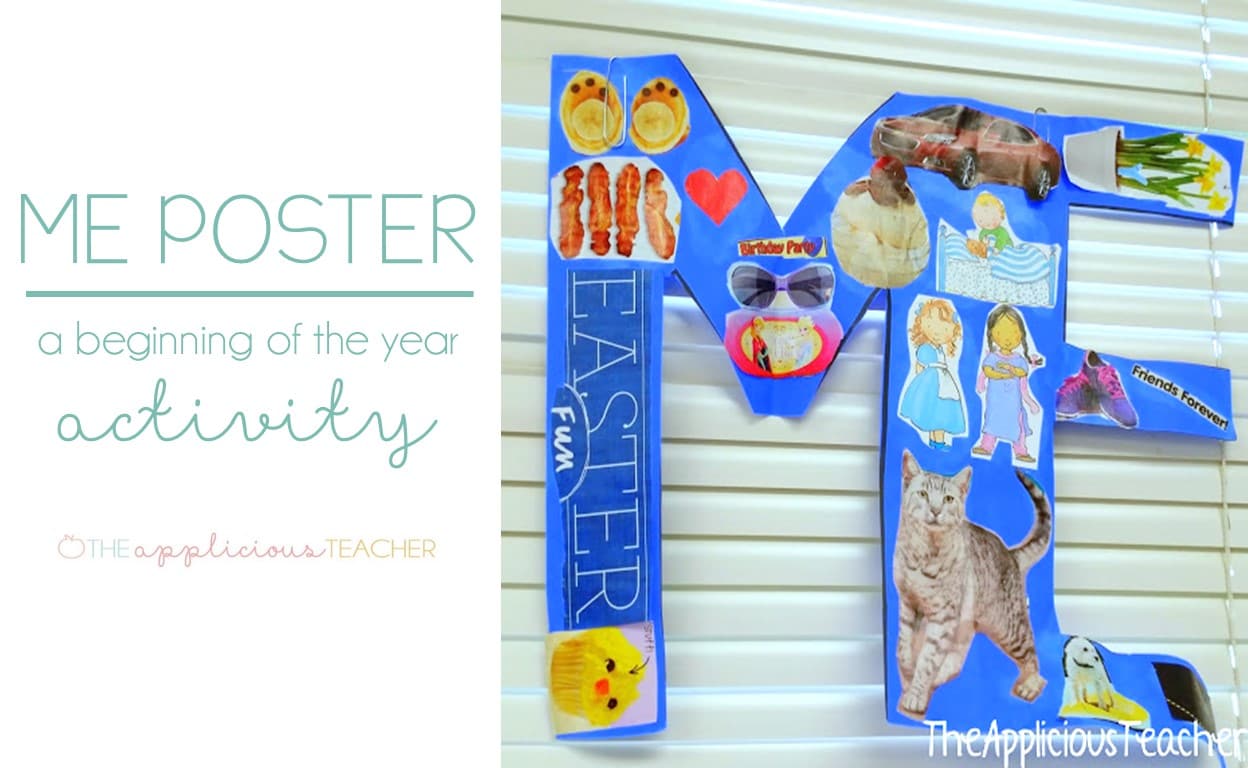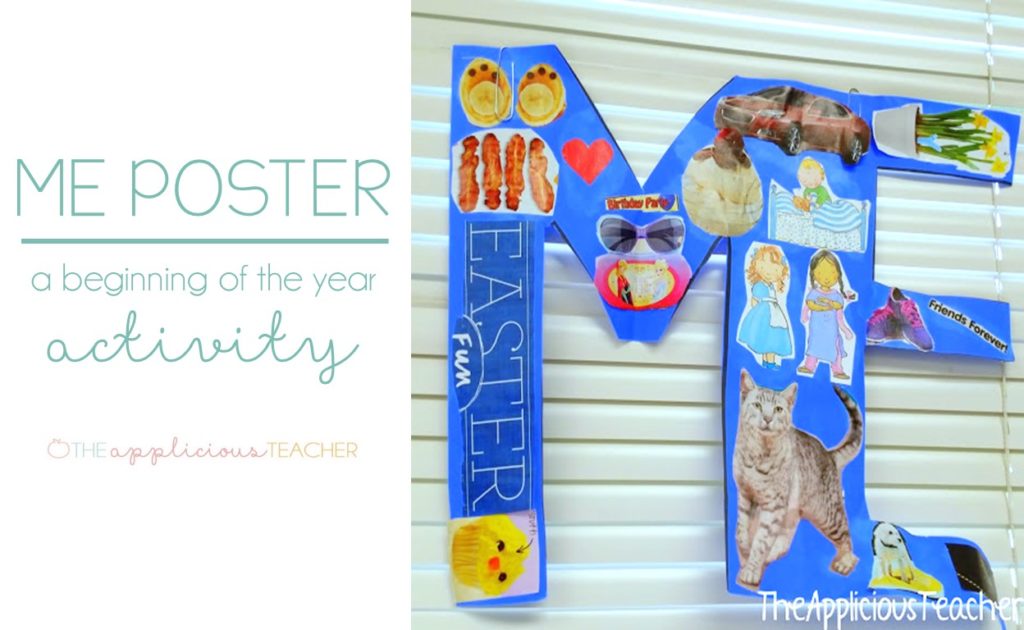 Creating the poster is easy! Just trace and cut out the "ME" on large construction paper (The 12 x 18 size). To complete, students fill up the ME poster with pictures, words, and whatever else they would use to describe themselves! Use the last few minutes of the day for students to share their posters!

Grab the free tracer and parent letter here!
9. Birthday Bags
So… new year, new way to celebrate birthdays! Last year, I shared how my cousin's kid's teacher celebrated birthdays in her classroom. I knew I had to share it with you!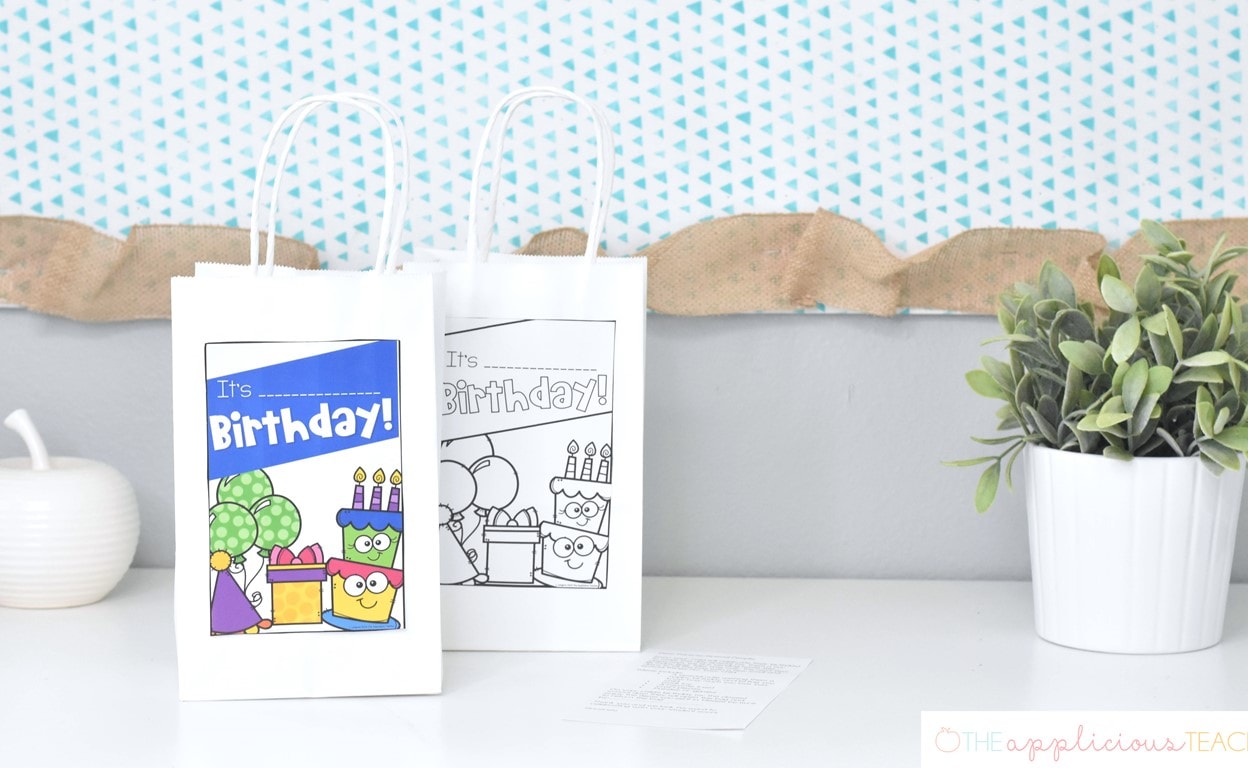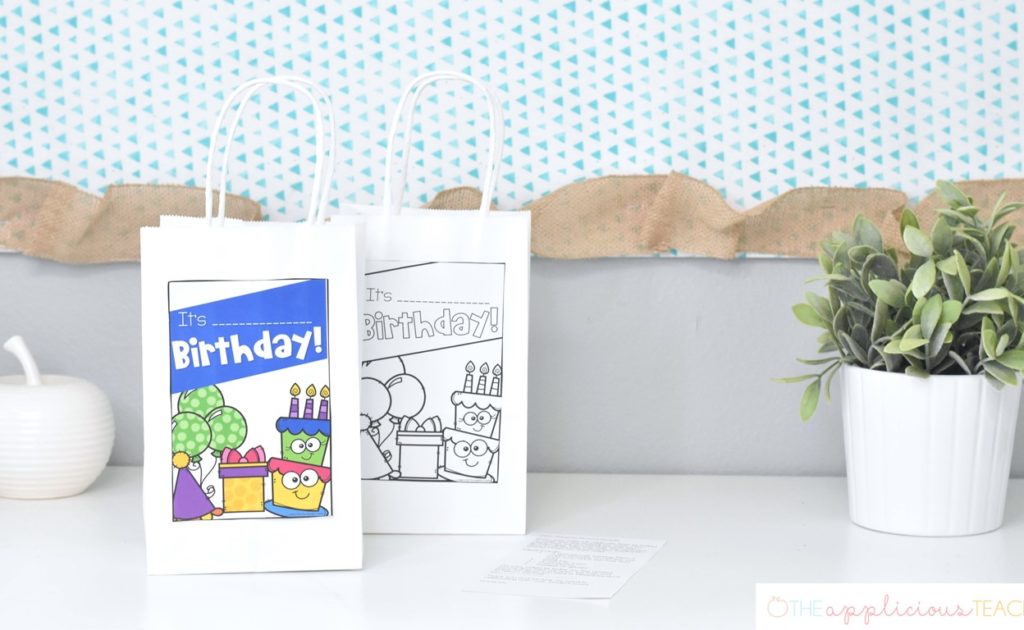 These birthday bags are easy to prep ahead of time, so when it's time to send it home, you can just grab one and go.
Click here to read more about this simple classroom birthday tradition.
Back to School Ideas for 2nd Grade
So, there are just nine of my favorite ideas for back-to-school time in 2nd grade! This is such a fun and magical time… so remember to keep things light academically while you work to build classroom procedures and a sense of community those first few weeks of school. Do you have some favorites for the first few weeks? Be sure to share them below!
More Back to School Ideas:
Getting Ready for Meet the Teacher
Virtual Meet the Teacher
Virtual Open House