STOP! Put that paper away! Sometimes it feels like I'm cutting down a National Park just to fuel printing my classroom assessments for 44 students, let alone any practice activities. Some things can't NOT be printed out… but today's post focuses on how you can help save paper in your classroom while still having engaging lessons. All you really need is a surface and an EXPO Dry Erase Ink Indicator Marker on hand.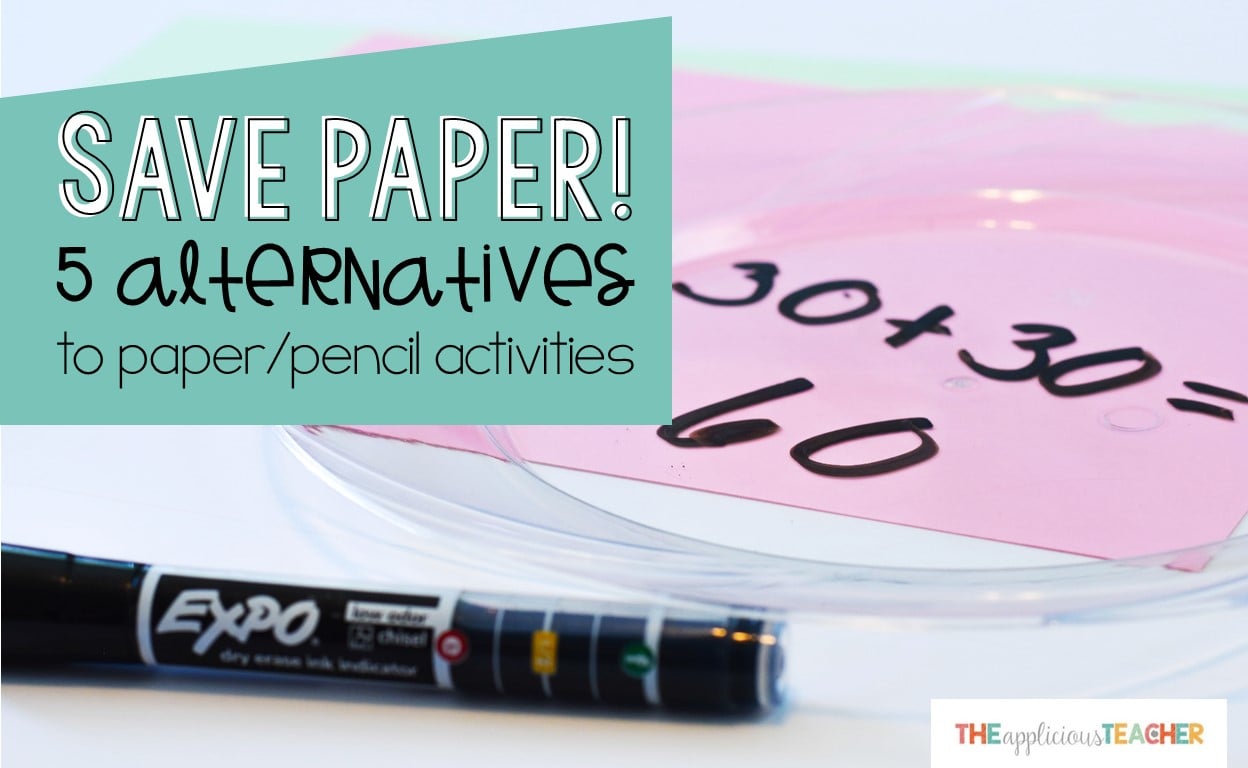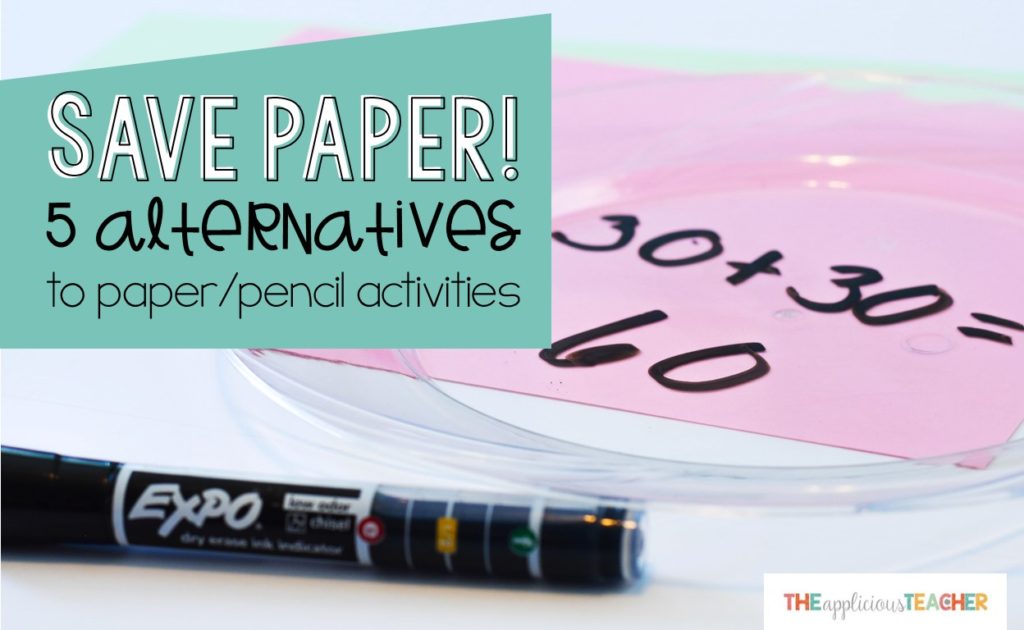 Please note this post is was written in exchange for free product and/or compensation, but all opinions, ideas, and beliefs expressed in this post are my own. This post may also contain affiliate links. To read more about how affiliate links help maintain this site, please click here.
1. Spelling Practice
Although my old district had moved away from weekly spelling lists and test, in my new district spelling tests are alive and well. In an effort to conserve paper, we've moved to practicing spelling on our desks as much as possible and I'm so glad we did!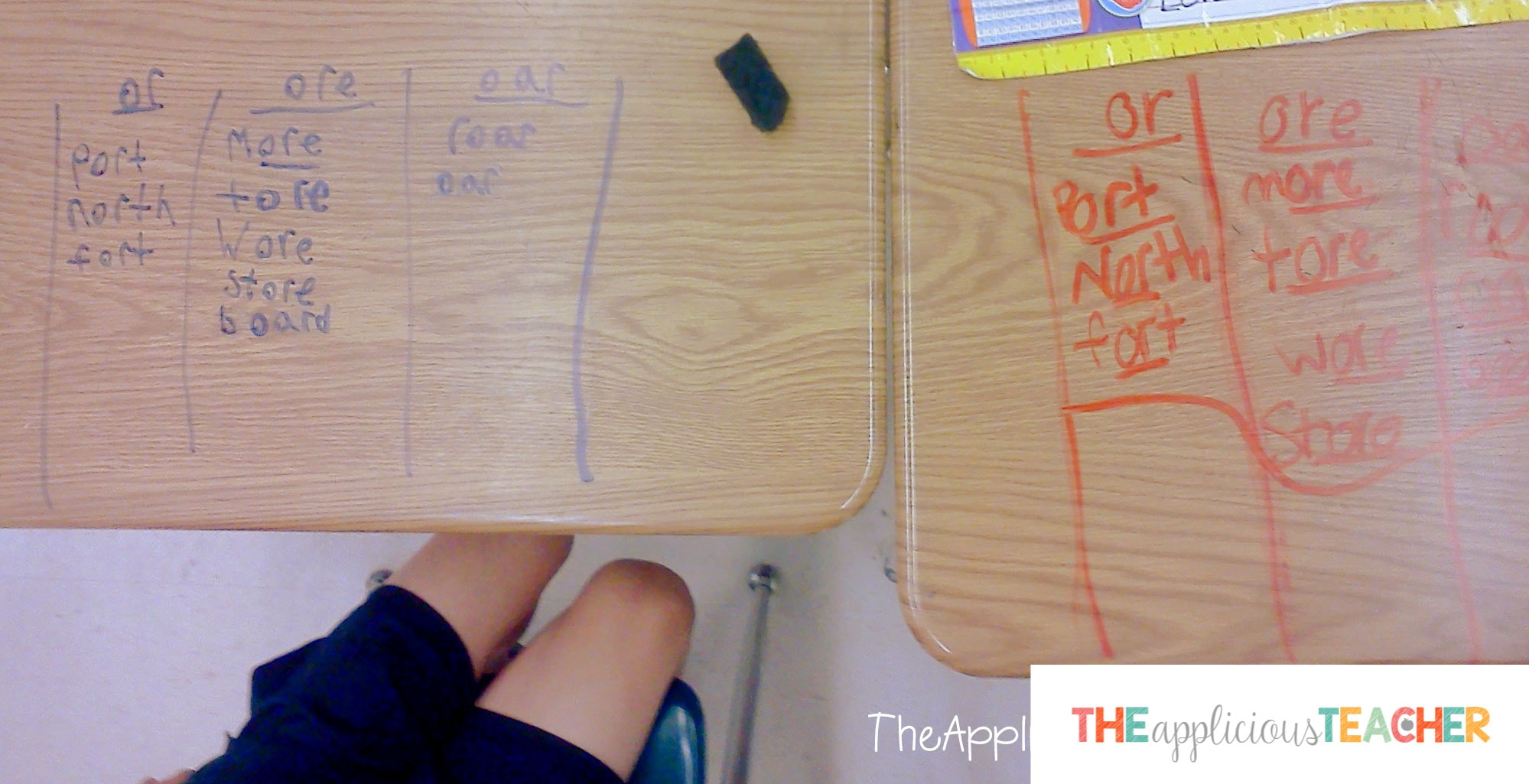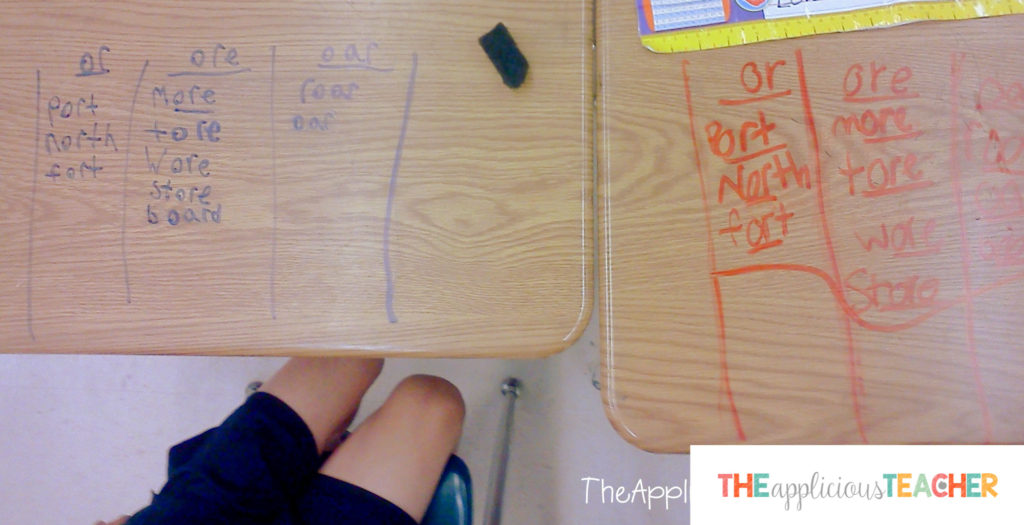 Not only does this method save paper, it is a fun and engaging way for students to practice a skill that I don't necessarily need to grade. When I taught second grade, we also loved playing "Showdown!" as a pretest for our spelling words.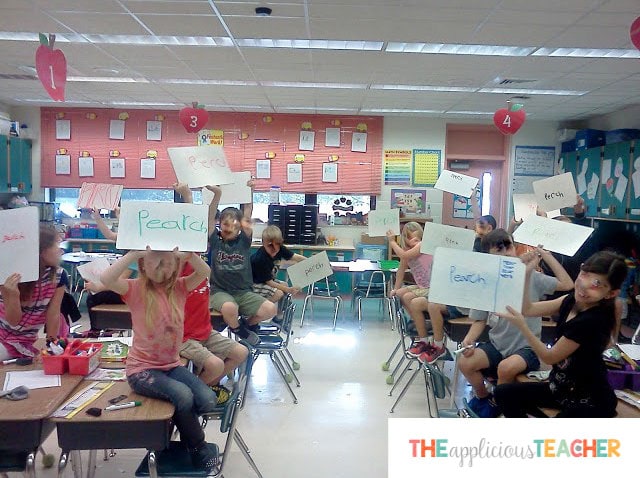 To play, I'd say a word. Students would write it on their whiteboard. When I called "showdown" students would show hold up their boards. I could then quickly spot check who knew the answer and who still needed work.
2. Math Practice
With math, there is so much practice that students need before they are ever ready to be assessed. That's why desks and dry erase EXPO markers are the paper saver stars of your math block. Have students use their desks to solve math equations, draw figures to represent problems, or make an extra large array board. Your students will stay engaged, and you'll save TONS of paper and not to mention your sanity!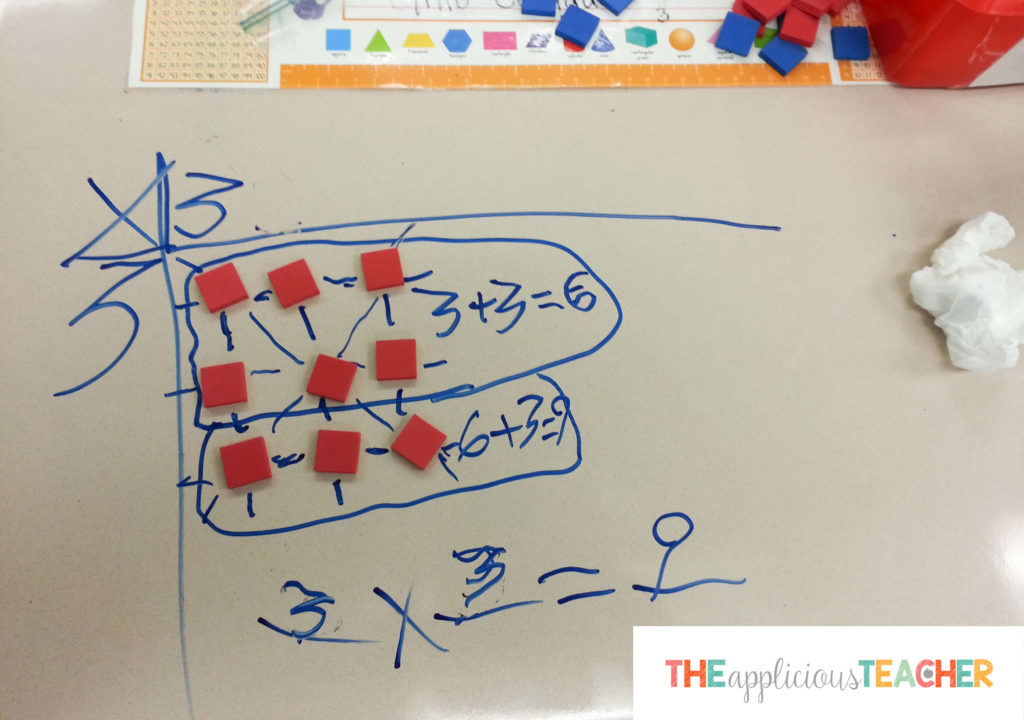 Any and all mistakes just whip right off! Also, it makes it easy just to walk around and spot-check how students are doing with a certain concept. So the next time you need your students to practice a specific skill for math, just pull out the EXPO markers and clear off their desks (or tables!)
3. General Review
Anytime you are reviewing a skill as a class (like before a test or before moving on to a more challenging concept) consider dropping the paper. A simple EXPO Dry Erase Marker with Ink Indicator and a desk or mini dry erase board (like these!) will do!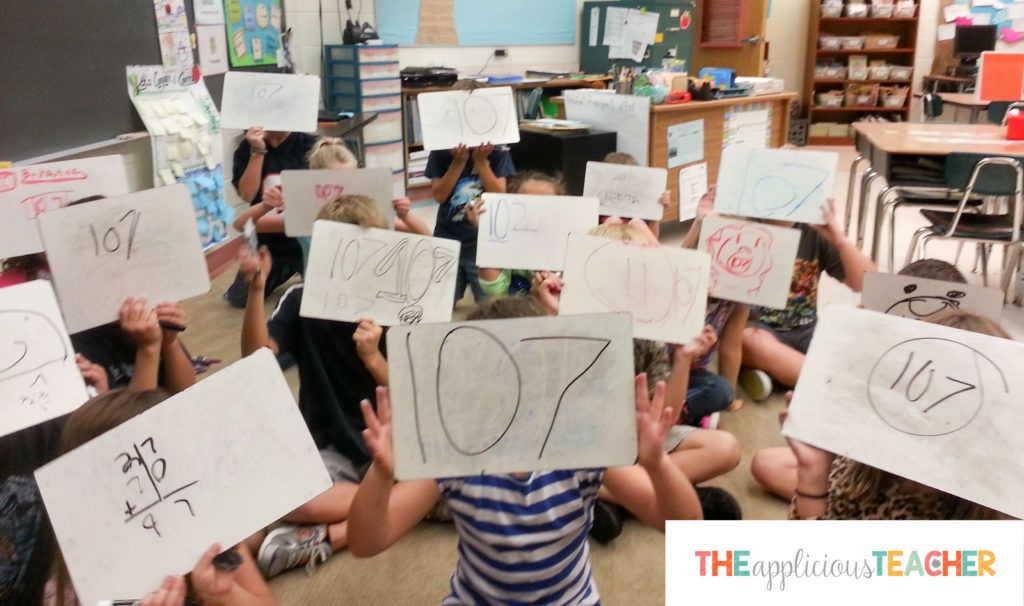 For this activity, we were practicing our mental math computation. I gave students two numbers to add using mental math. A quick glance at the boards told me who needed more help with mental math strategies and who was ready to move on. (For the record, the math problem was 80 + 27= 107.)
Use this same concept whenever students have one or few words answers. Works great reviewing grammar lessons as well!
4. Graphic Organizers
I love graphic organizers for reading. They help organize our thinking and being a visual learner, this is HUGE for me! I know my first instinct is to make sure that EVERY student has their own sheet to fill out… but that just doesn't always have to be the case!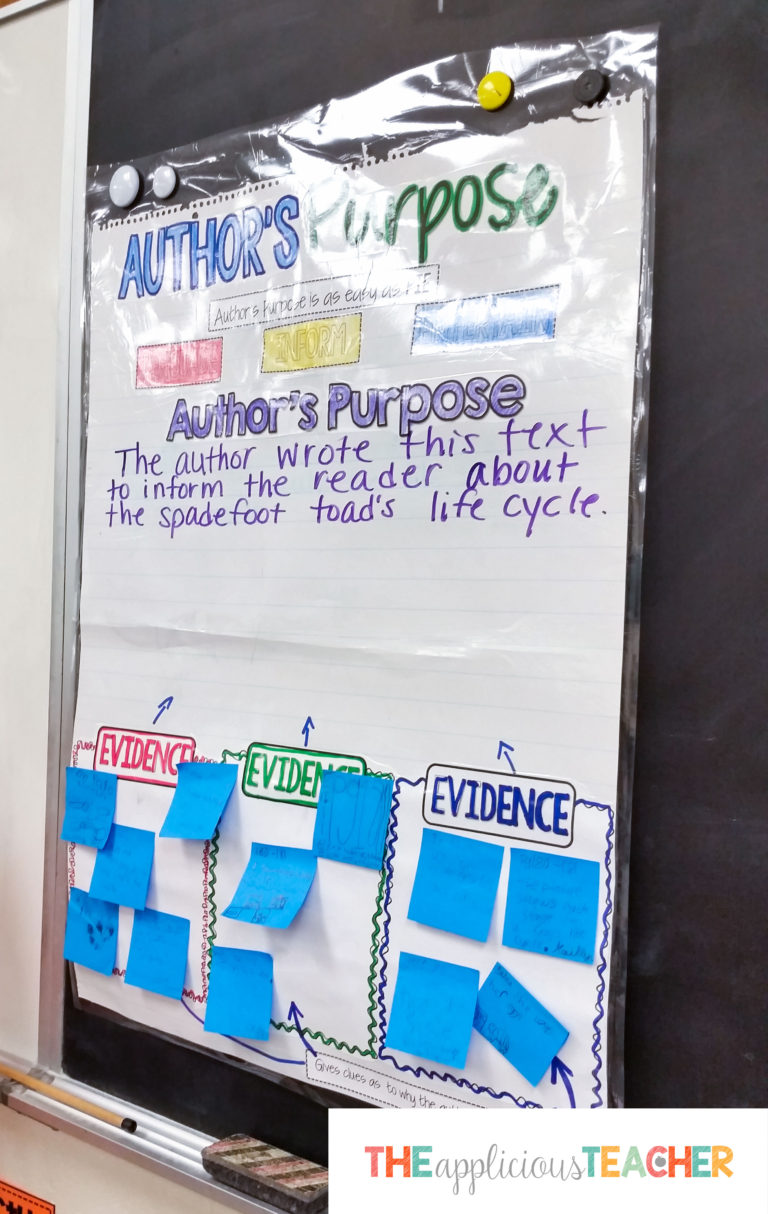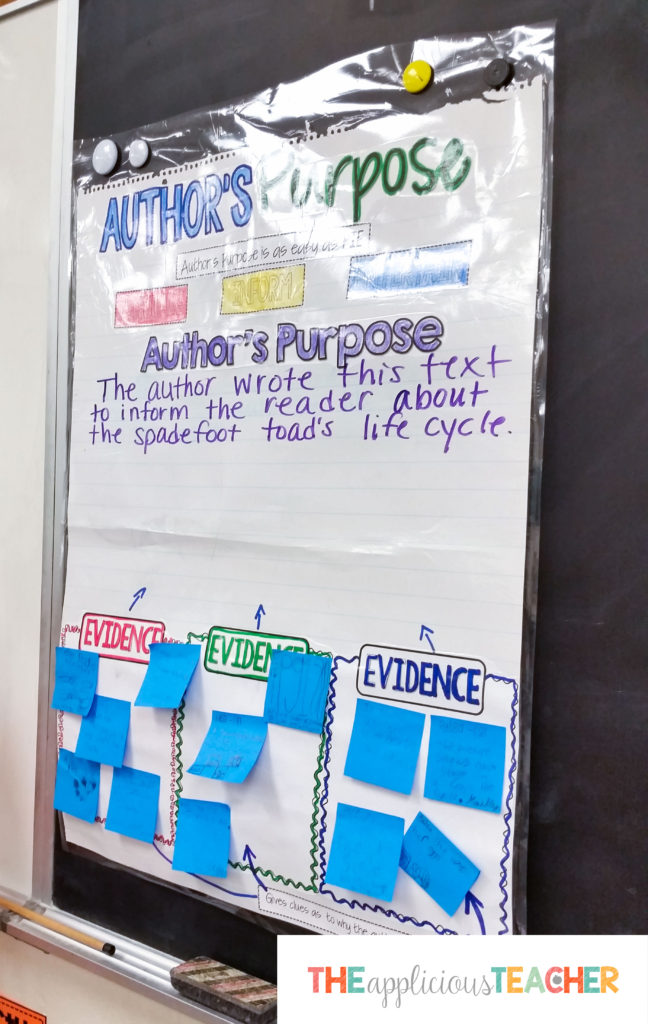 In steps Interactive Anchor Charts! These bad boys are perfect when working on a concept together as a class. All students are held accountable and work together to come to the answer. Best part? If they're laminated you can use EXPO dry erase markers and sticky notes on the same charts over and over again!
5. Center Work
Ok, center work and stations are a great place to cut out paper use. The purpose of center activities are to practice a skill. I've always been from the mindset that center work shouldn't be graded, so printing out a few recording sheets and sliding them into these bad boys makes perfect sense! Just add a few EXPO dry erase markers and wah-la! Instant no fuss center!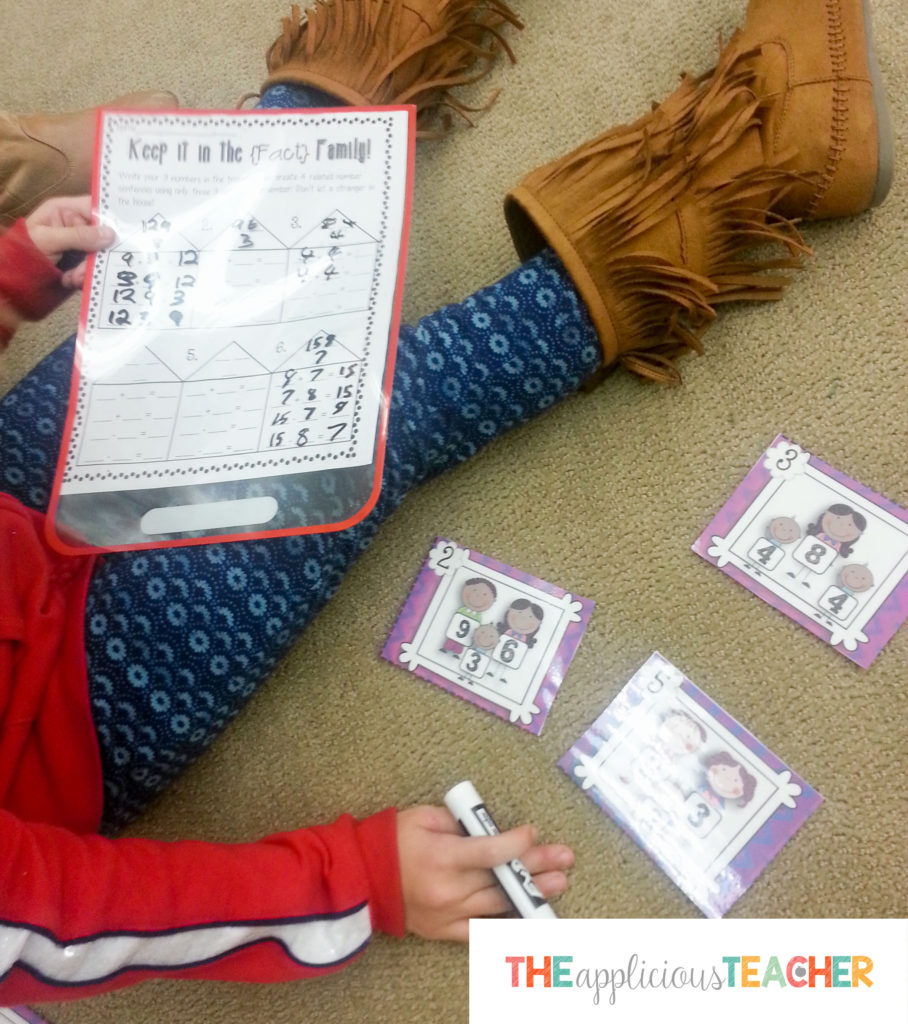 These are just a few ideas on how can save you so much time EXPO Dry Erase with Ink Indicator Markers (No more running to the copier during lunch!) and paper! Do you have some other suggestions? Be sure to comment below!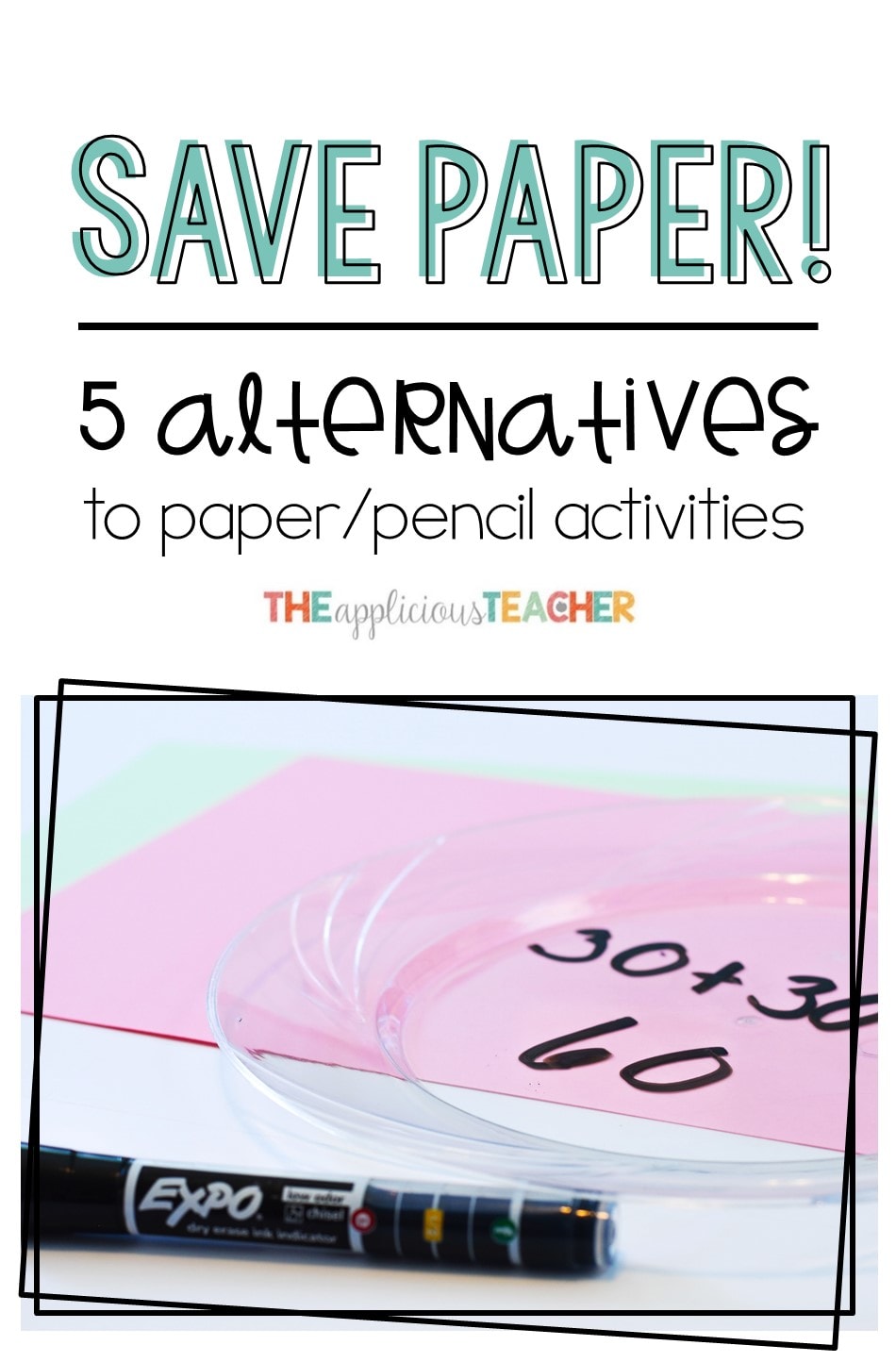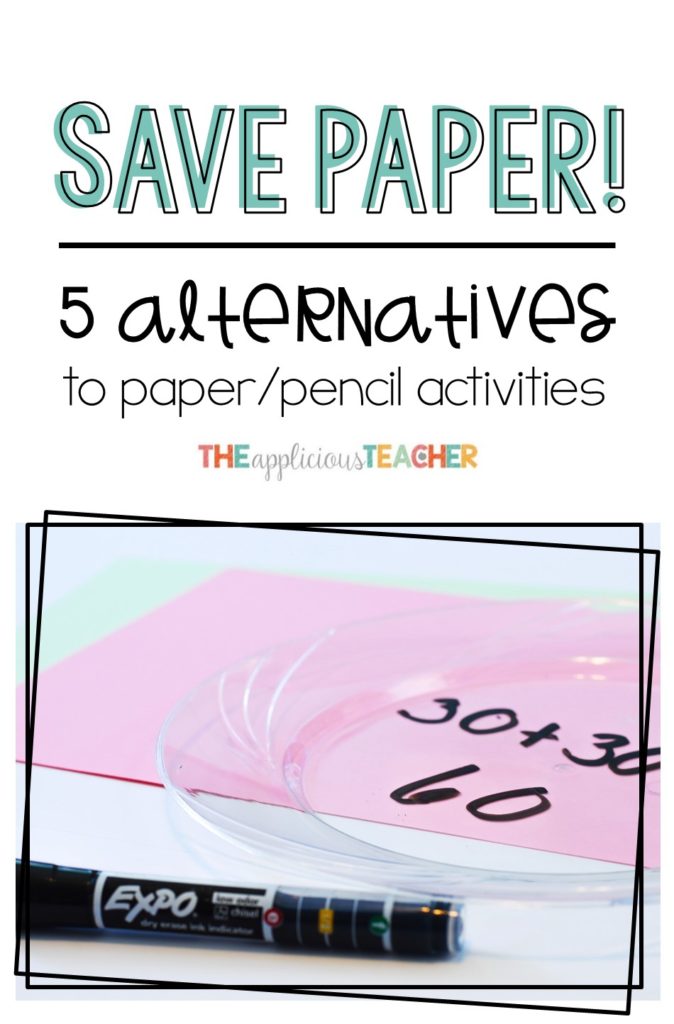 Sign up to snag these!
Receive all these classroom management tools right to your inbox!