Happy New Year! Maybe it's the coolness in the air down here (it'll be like 50 degrees here in Central Fl) or the 2 cups of coffee I've already had, but I'm so pumped for 2018! One of my (teacher) goals for the new year is to be more intentional with routines in my classroom. Teaching kinder is basically herding kittens all day, so I've decided I need to make my learning routines meaningful, fun, and sometimes sporadic. So when I found a felt letter board at Bulleye's Playground (AKA: The Dollar Spot) I knew I had to add it to my classroom! I promise you're going to want one too! Not sure how to work it in? Here are a few ways to use a felt letter board in your classroom this new year!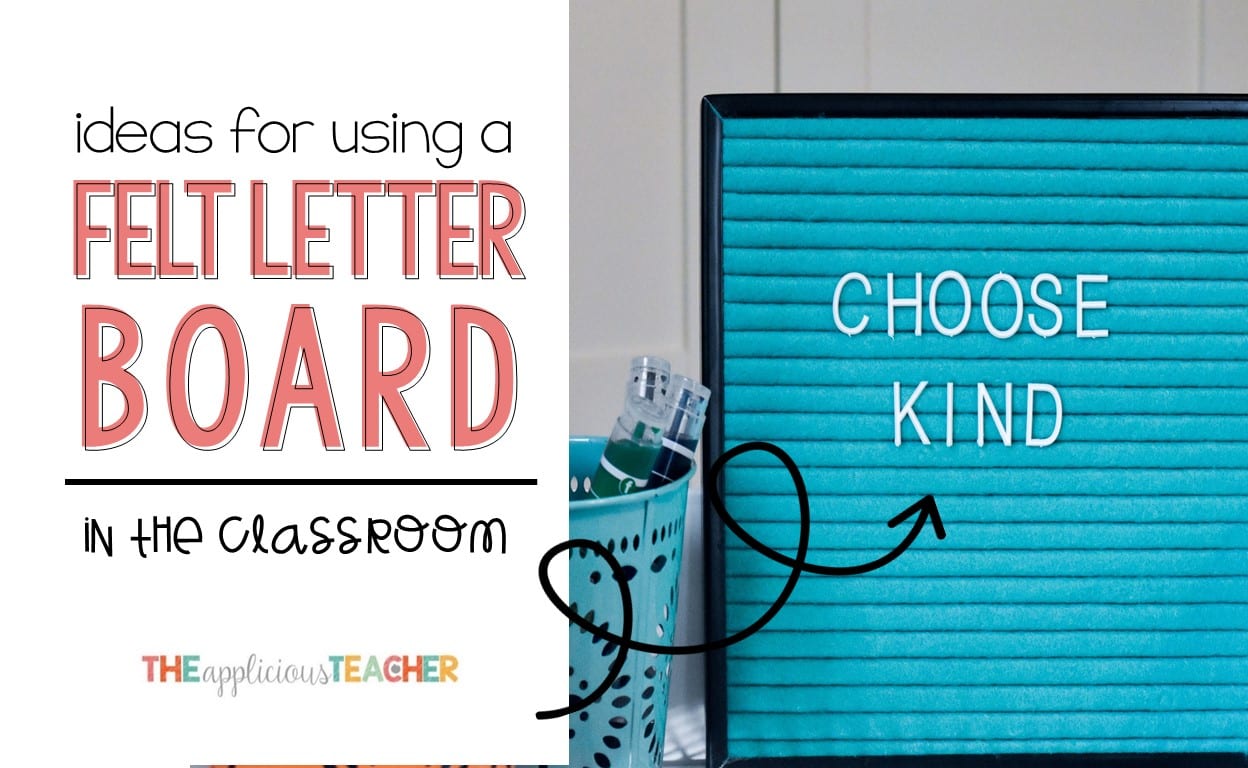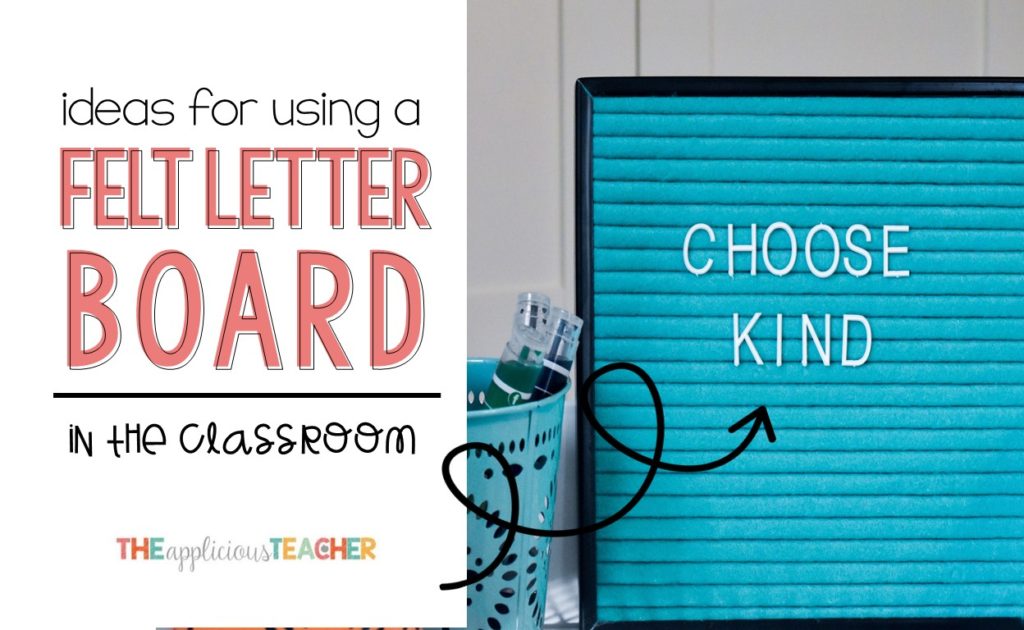 Please note this post contains affiliate links. If you do follow my links, please know that I do make a small commission from your purchase. This helps to keep this blog running.
Felt Letter Board
The board I use in my pictures is the board I found in the dollar section at Target. It's a 10 x 10 board and came with white letters (no numbers). This size also came in pink! There were also additional letters and emojis you could purchase separately. Although some items are available online from Bulleye's Playground, I couldn't find this exact felt letter board. So throughout the post, I've linked to a few nice ones I found on Amazon and Target!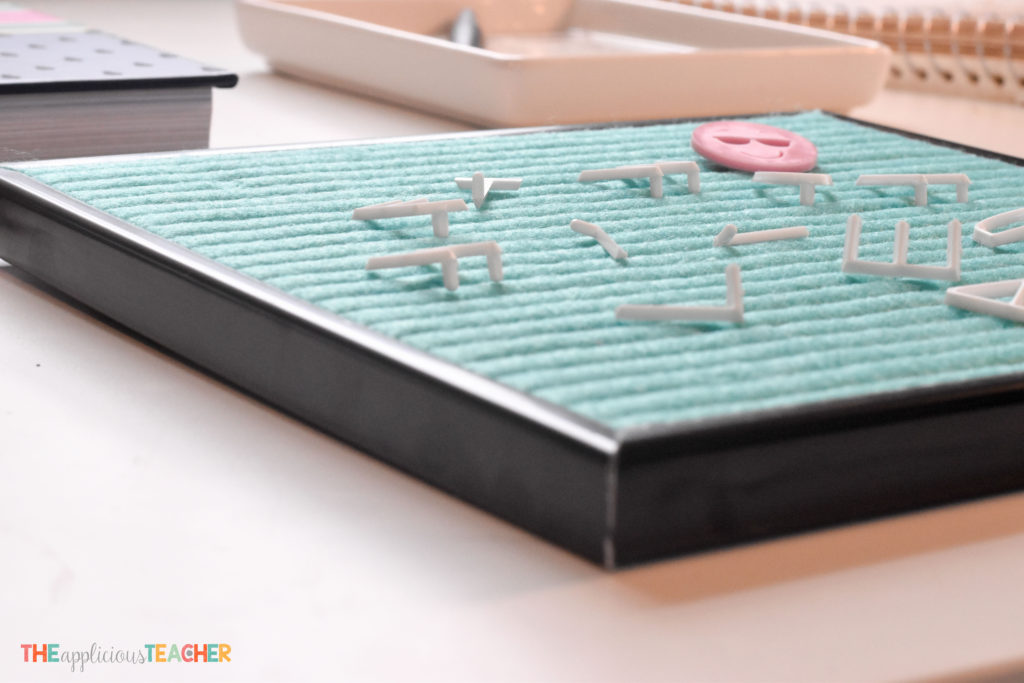 Quotes of the Day, Week, Month or Year
Want to inspire, engage, or challenge your students this year without too much work? Use your felt letter board to display quotes of the day or week. You know how you ponder a little bit more after reading a really powerful quote on social media? Bring that same thought-provoking magic to your classroom. Use a website like Inspiremykids.com to pull quotes week after week.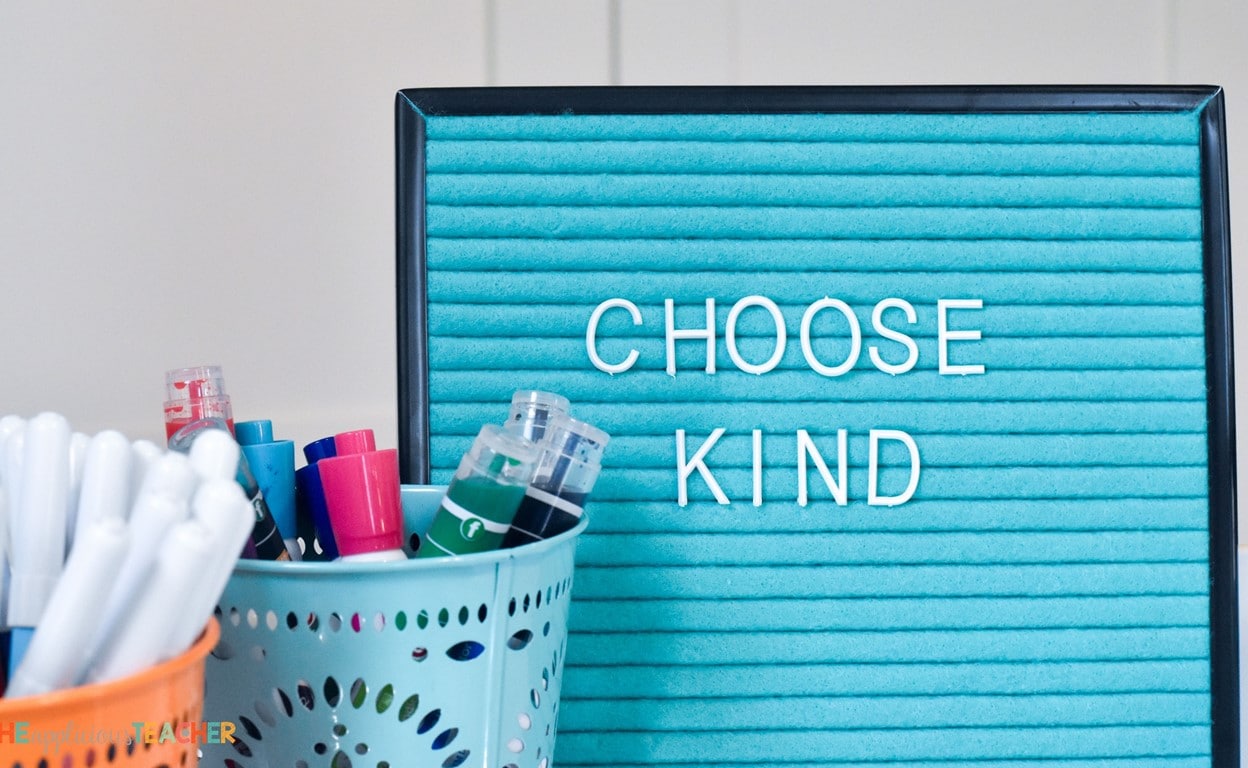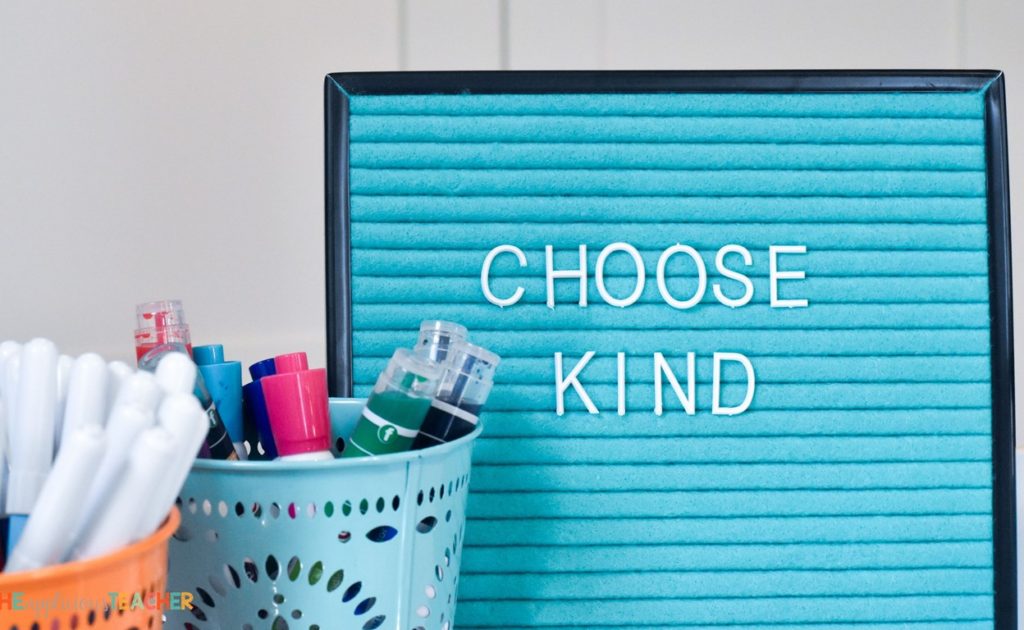 Bonus points if you put your students in charge of selecting and assembling the board each week.
Make it Work in Your Classroom:
Pull quotes from books or articles that you are reading and class. Use it as a launching point for discussions and writing prompts.
Play a classroom-friendly version of "Who Said It" by displaying famous quotes and challenging your students to guess who said them.
Create a class motto and display it all year.
As a class, select a word for 2018 in your room. Keep it displayed on your letter board through-out the rest of the year and refer to it often.
Word of the Day/Week
Build your student's vocabulary with a word of the day/word of the week display. Use an app like "Word of the Day" for inspiration. Display the word and have your students research the meaning. Then, challenge the class to use the word during the week.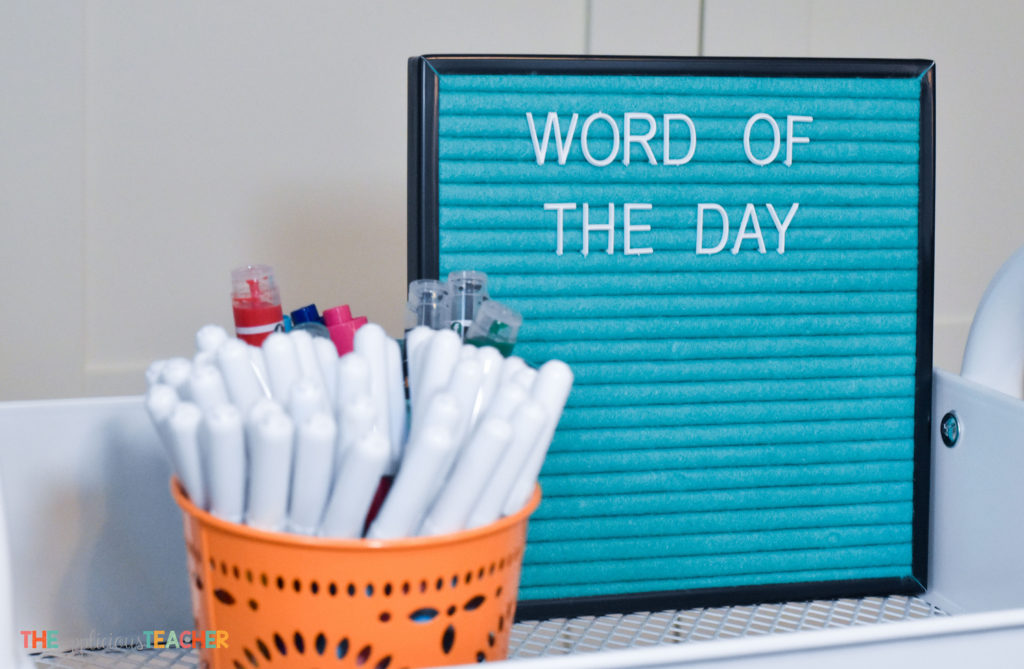 Make it Work in Your Classroom:
Use test prep words to build testing strategies.
Have your words follow patterns (Greek or Latin roots, prefixes and suffixes) then, have your students use their word knowledge to understand the meaning better.
Have students look up the meaning and use it in a sentence as part of a bell ringer or morning work routine.
Exit Problem/Exit Word
Working on addition or subtraction? Multiplication or division? What about simple sight words? Display your letter board with a word or problem near the door. Anytime you line up, have students read or solve the problem as they leave the room.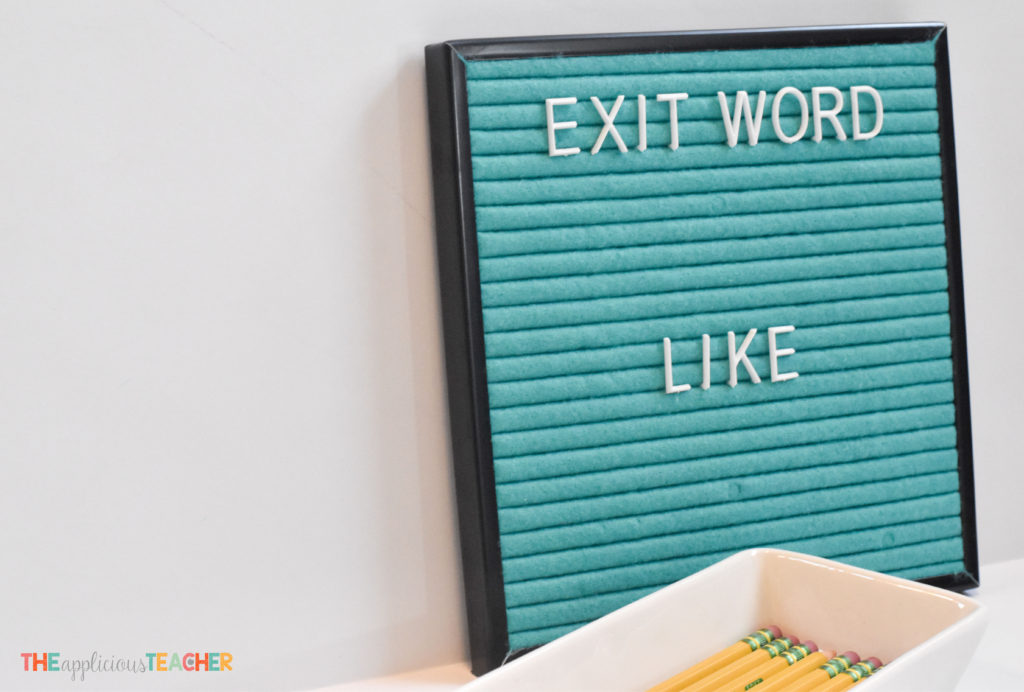 This is how I plan on using my letter board in with my kinders!
Make it Work in Your Classroom:
Use sight words you know your students are struggling with
Use open-ended questions so that everyone's answer is different
Give students a bit of prep time as they line up and remind them, they have to answer the question as they walk through the door.
Reminder Board for Students (and Teachers)
Need to remind your class about something? Put it up on the board! I especially love putting it up after talking about it and choosing a student to update the board with the reminder.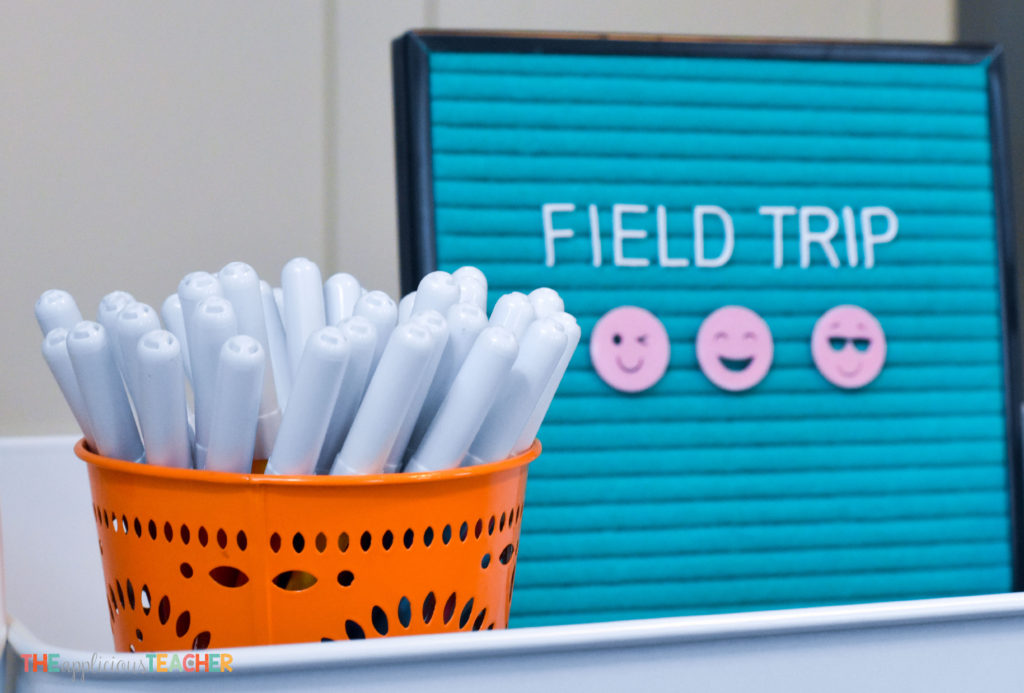 Field trips, returning books, homework, or a test tomorrow… all things that you could put up on your board. The letter board will serve as an easy reminder for you AND your students.
Make it Work in Your Classroom
Make it a job for a student to update the board with reminder information.
Do it as you're thinking about, you don't want to forget later!
Don't be afraid to get a little silly sometimes and add messages like: Bring your brain.
Display the board somewhere students and yourself will see it (by the door possibly) and be sure to refer to it as students are exiting.
Where to Find a Letter Board
There are so many options (and prices!) for felt letter boards, finding one shouldn't be an issue. Like I said earlier in the post, I found this teal and black one at the Target Dollar Spot. Just remember, the cheaper the price, usually the less it comes with. The one I have doesn't have a stand, so I'll have to find a place to lean the board for display. But some others come with stands and special organized boxes for the letters (Be still my OCD Teacher heart!) Here's a few other suggestions!
Letter Board Black Felt Letter Board 12'' Changeable Letter Board with 460 White Letters, Premium Oak Wood Frame, Free Canvas Bag and Sawtooth Hanger Hook
How cute is this octagon board? You can find this one on Amazon by Clicking the picture or here! DId I mention it comes in other colors, too?
Black Felt Letter Board | 10×10 inches, Light Oak Frame, 346 Changeable White Letters, Numbers, Emoji, Symbols | BONUS Letter Organizer Box, Mini Scissors, and Wall Mount
I have one word: organizer box! Yaaassss! The price on this one isn't bad either! And it has a ton of 'bonus' letters and symbols! Click the picture or check it out here!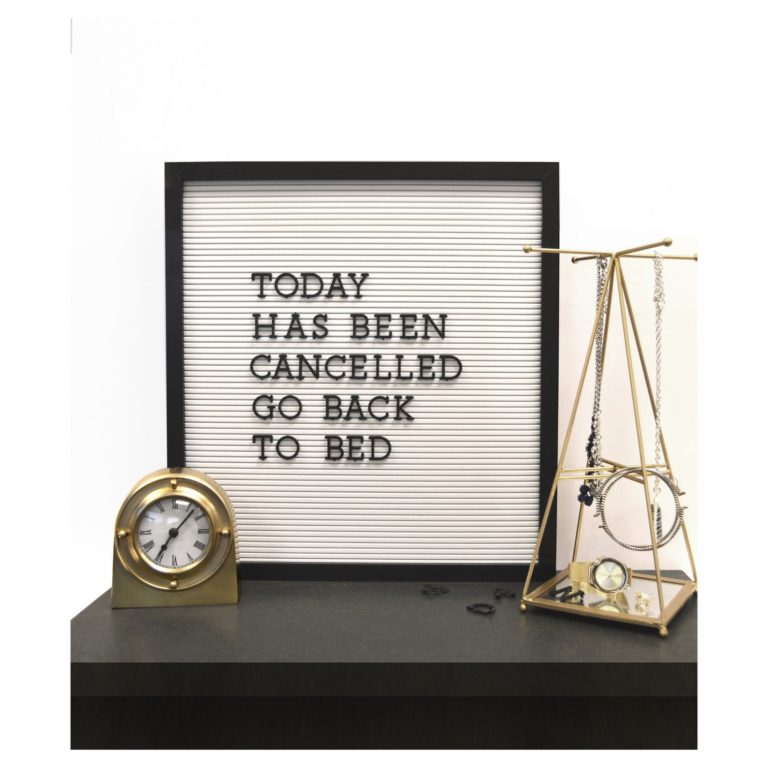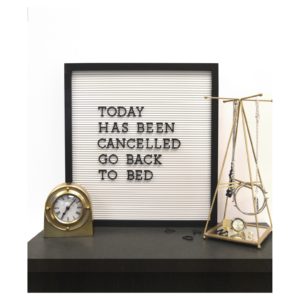 New View 16"x16" White Letter Board with Black Trim
I love the white background of this letter board! Simple black letters look great against the clean white felt! Snag it here on Target.com.
So, are you ready to have a felt letter board in your classroom? Were you able to snag one from the Target Dollar Spot? Share below how you plan to use yours!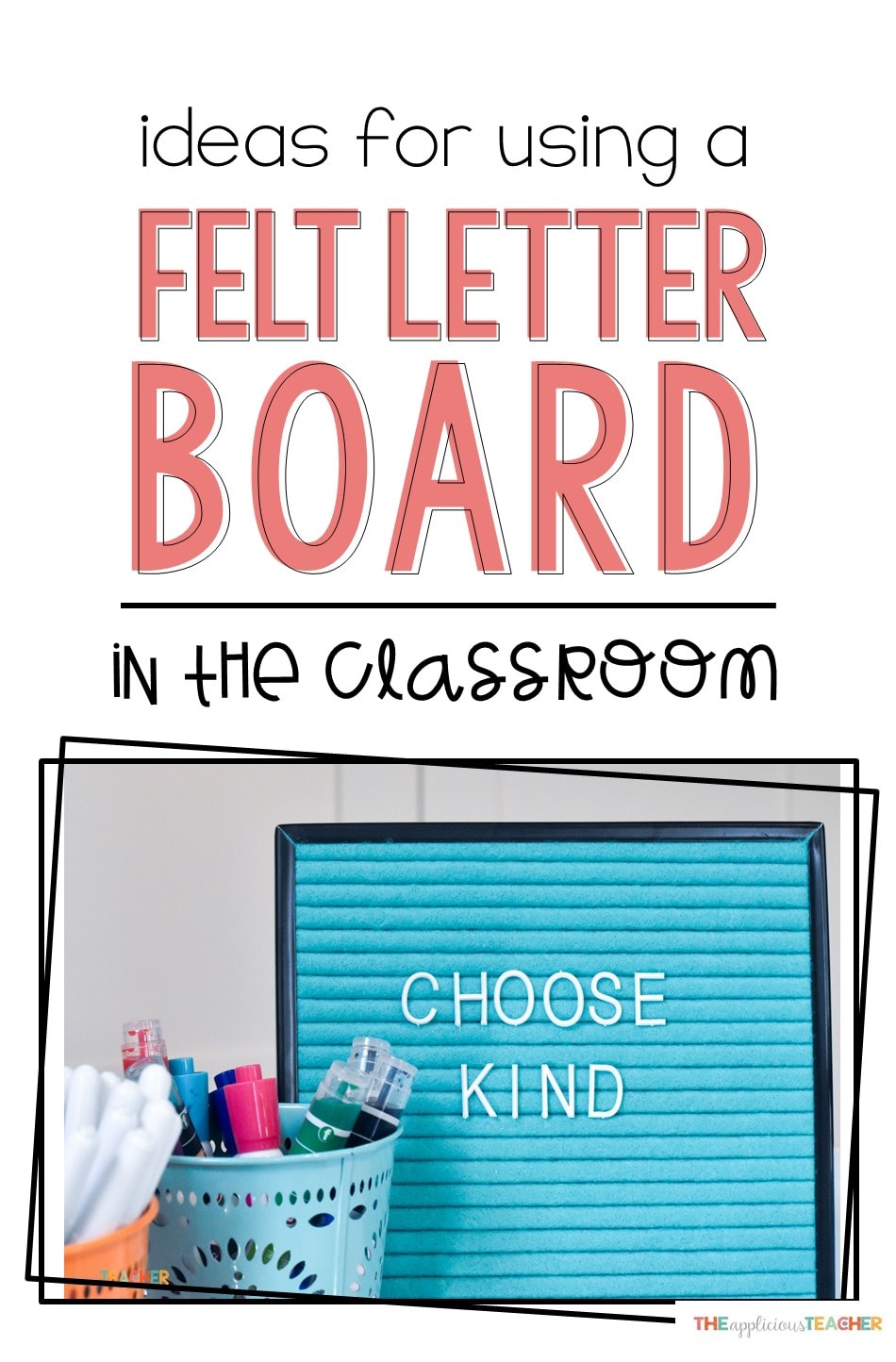 Sign up to snag these!
Receive all these classroom management tools right to your inbox!