Make this easy, 2-ingredient, peppermint cloud dough for your students as a fun holiday activity!
What is soft, moldable, and sweet-smelling? Peppermint cloud dough! If you're looking for a fun activity to do with your students this holiday season, making this cloud dough is easy, and full of peppermint candy fun!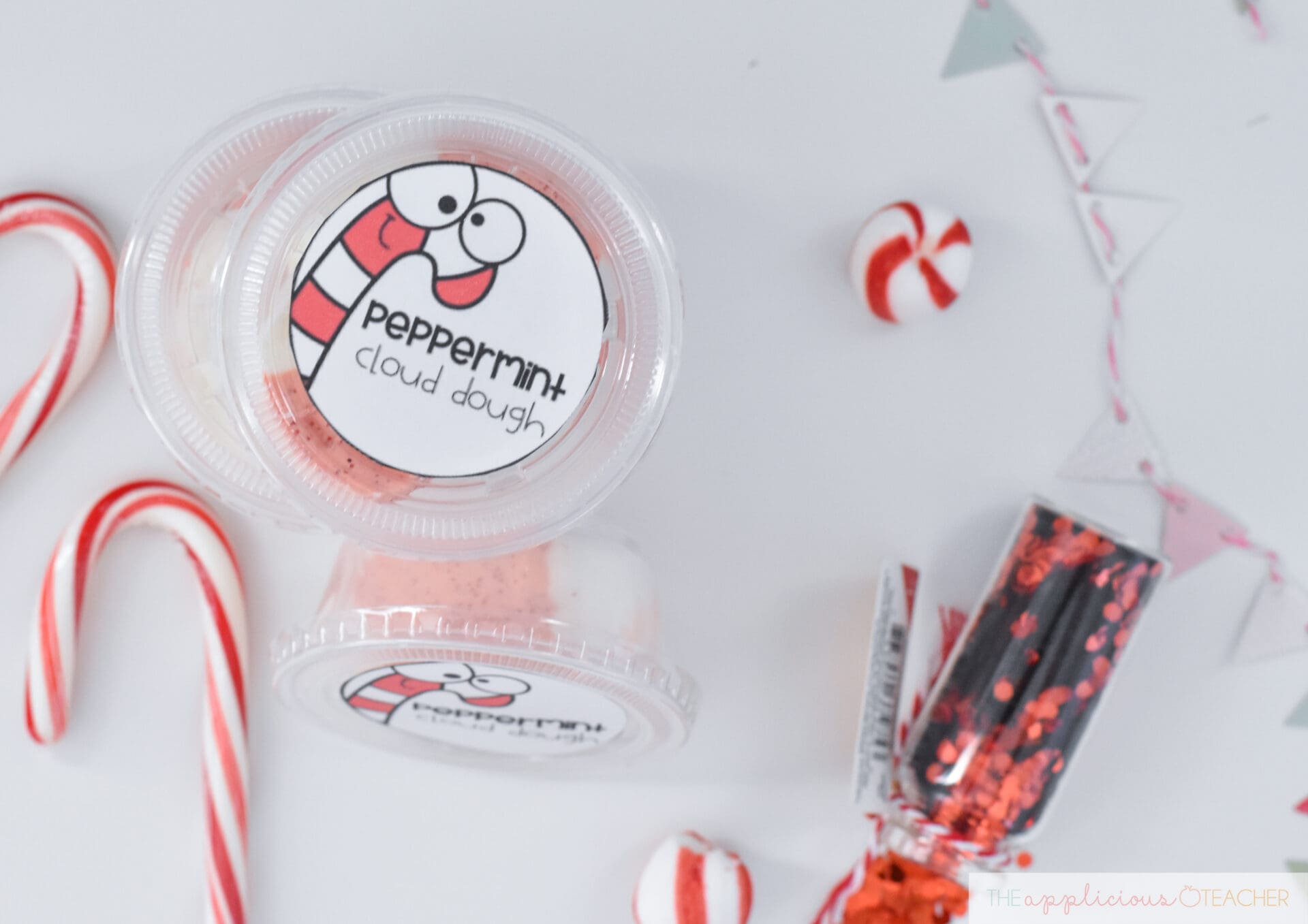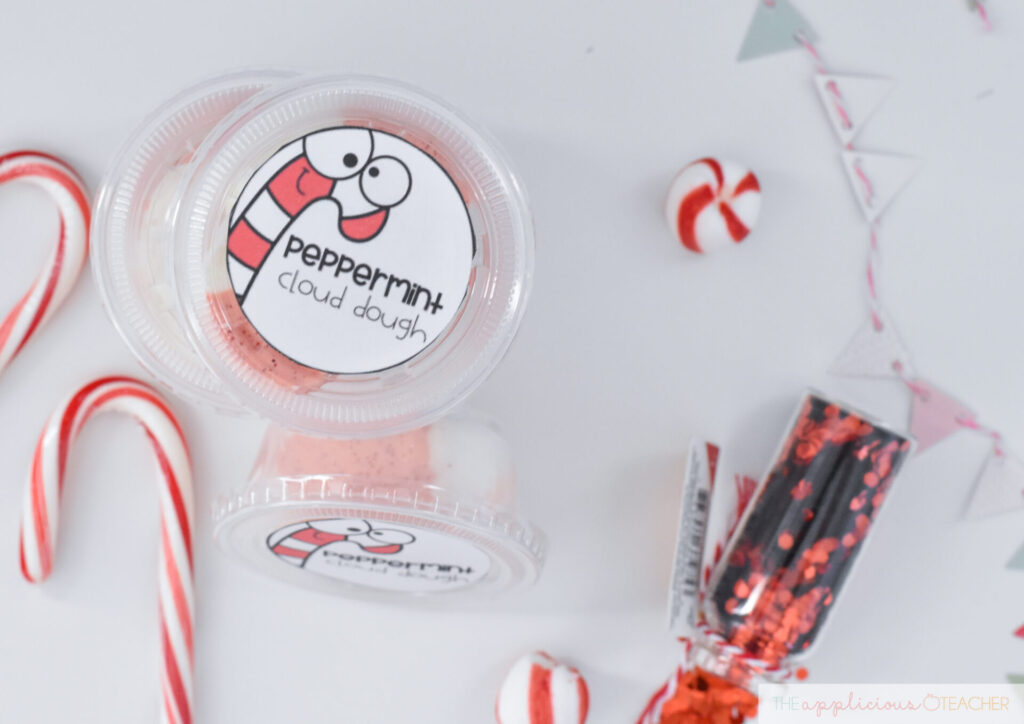 Please note that this post includes some affiliate links. Each time you click and purchase an item that I've included in this post, I receive a small fee in return. These small fees allow me to keep this website full of amazing content for you! To read more about my affiliate networks, please check out this page.
How to Make Peppermint Cloud Dough
So, making cloud dough is actually pretty easy. There are tons of recipes out on mommy blogs everywhere. But, I'm sharing a super simple two-ingredient cloud dough that is perfect for sharing with your students! Bonus points for smelling minty fresh!
Supplies
For this minty fresh cloud dough, you'll need a few supplies.
Step-By-Step Directions for Making Peppermint Cloud Dough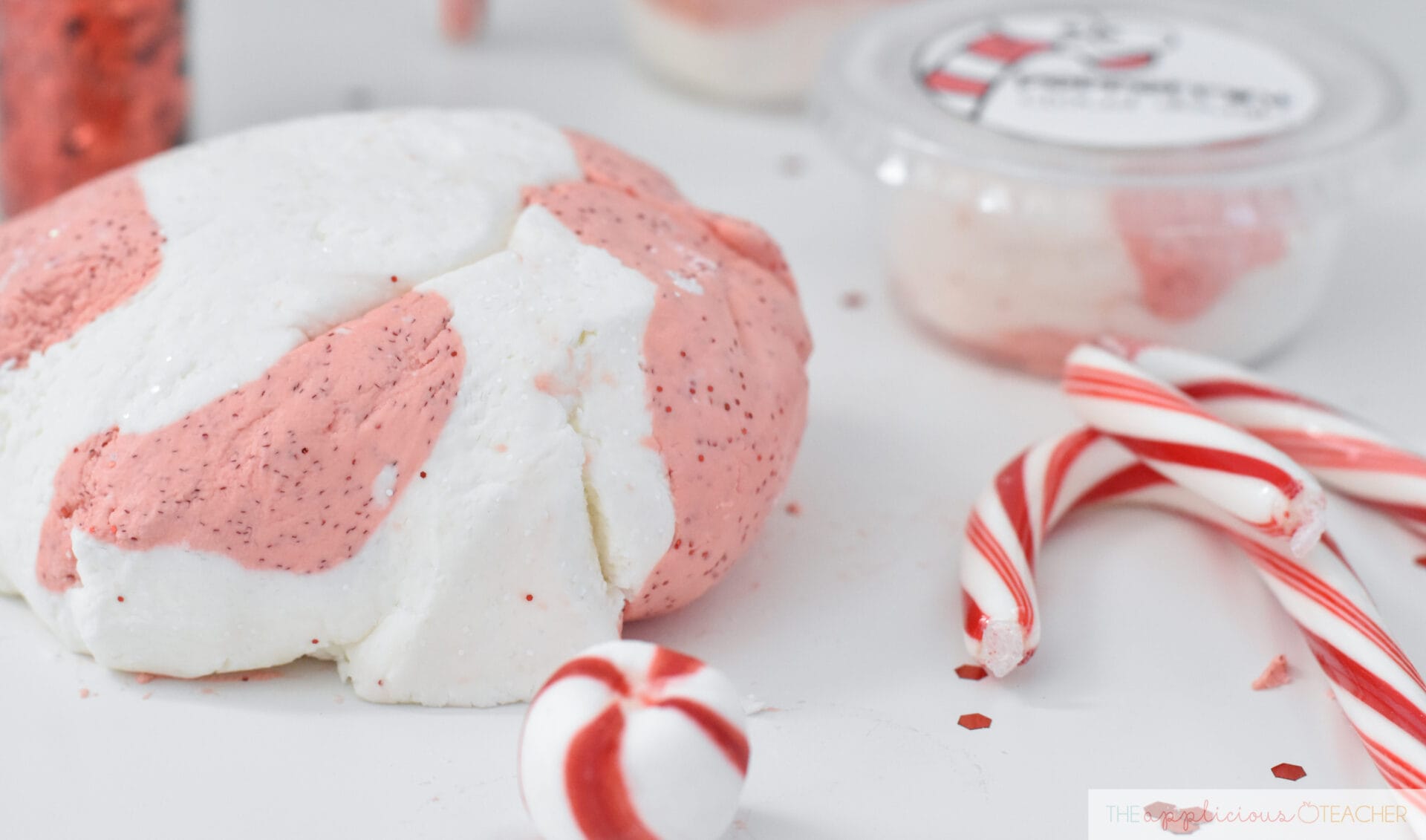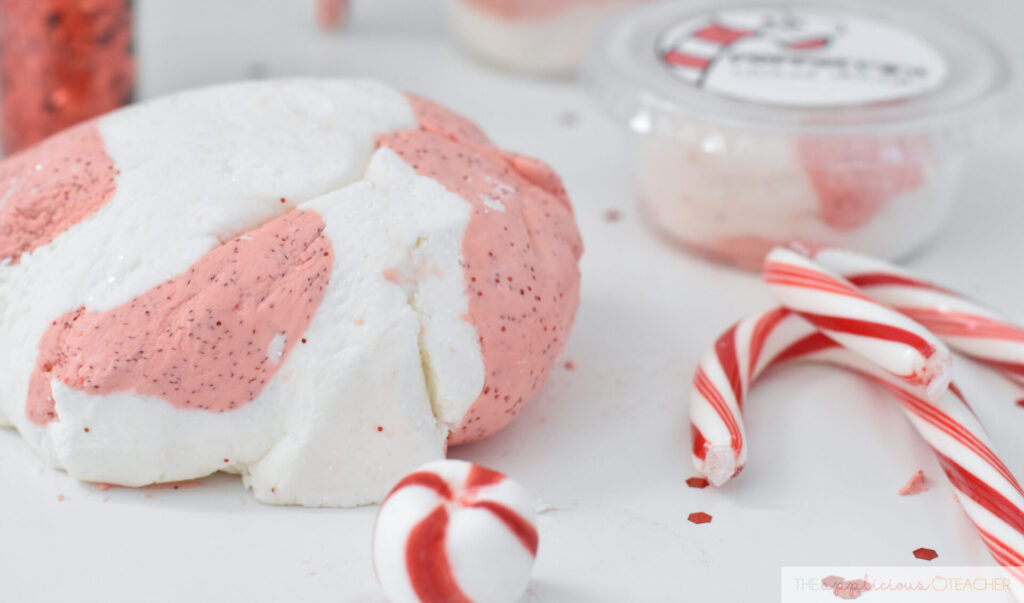 To make the fun two-tone color, you'll need to make two smaller batches, one red and one white. These will later be combined and swirled, so be sure to have two bowls available to mix!
To Make White Cloud Dough
Measure out 3/4 cups of conditioner to bottom of bowl.
Add a few drops of peppermint oil and glitter (if you're adding it)
Then add 1.5 cups of corn starch and stir well. Use your hands to knead the lumps out of the dough. You want a smooth texture.
If the dough is too sticky, add a bit more starch. If it is too stiff, add more conditioner. Knead until the dough is smooth, moldable, and stretchy. Set aside.
To Make Red Cloud Dough
In a seperate bowl, add 3/4 cups of conditioner.
Add a few drops of peppermint oil and red food coloring. I added about 6 drops for this festive pink color. You can add more to make it more reddish. Keep in mind, too much red dye will stain little hands! Add in red glitter.
Now add 1.5 cups of corn starch and mix well.
Once mixture is mixed, remove from bowl and knead to create a smooth, moldable, and stretchy texture. The texture should be as close to one of the white cloud dough as possible.
To Make Peppermint Stripes
Now the fun part! Time to mix these two to make the two-toned cloud dough!
Roll out white dough into a long snake about 1-2 inches wide.
Roll out red dough to roughly the same size.
Twist the two rolls together to create a candy cane striped effect.
Cut the dough into 1-2 inch thick disks.
If you're giving the dough as a gift, place a disk in the condiment container. This keeps it off the school's carpet
Add the fun tag to the top of the condiment container for a festive touch! Like the label I used? Sign up for the Applicious Resource Library and grab this label and tons more resources!
Peppermint Cloud Dough Label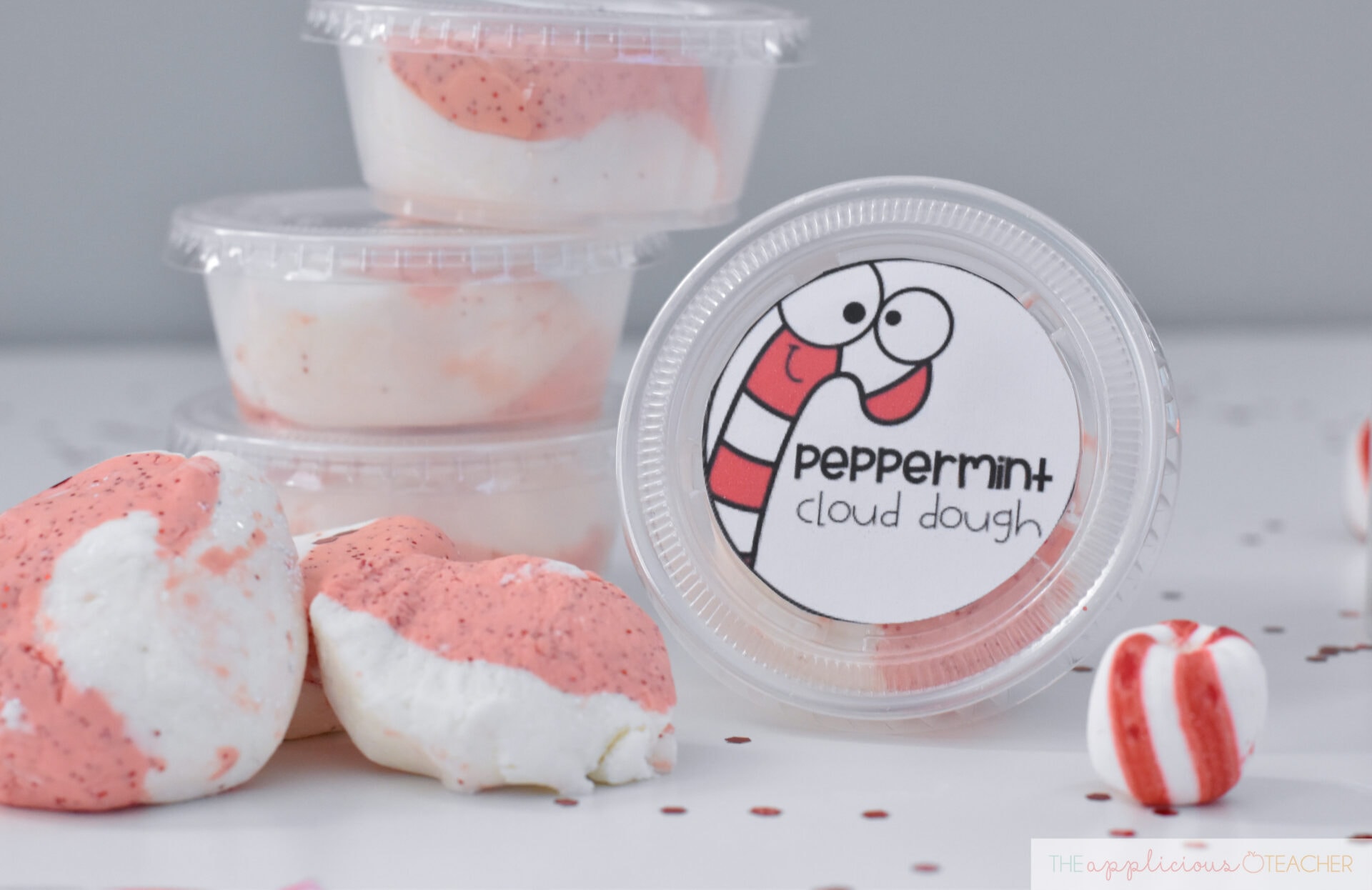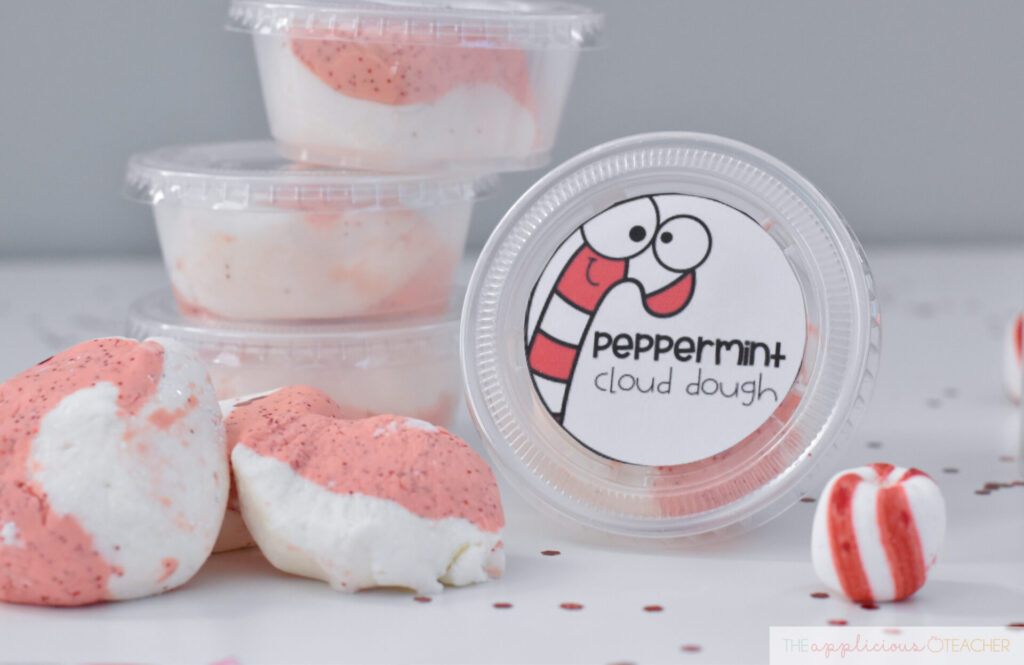 Like the label that I used to decorate the condiment containers? You can grab this label and tons of other teacher-friendly resources by signing up for the Applicious Resource Library! Sign up is at the bottom of this page!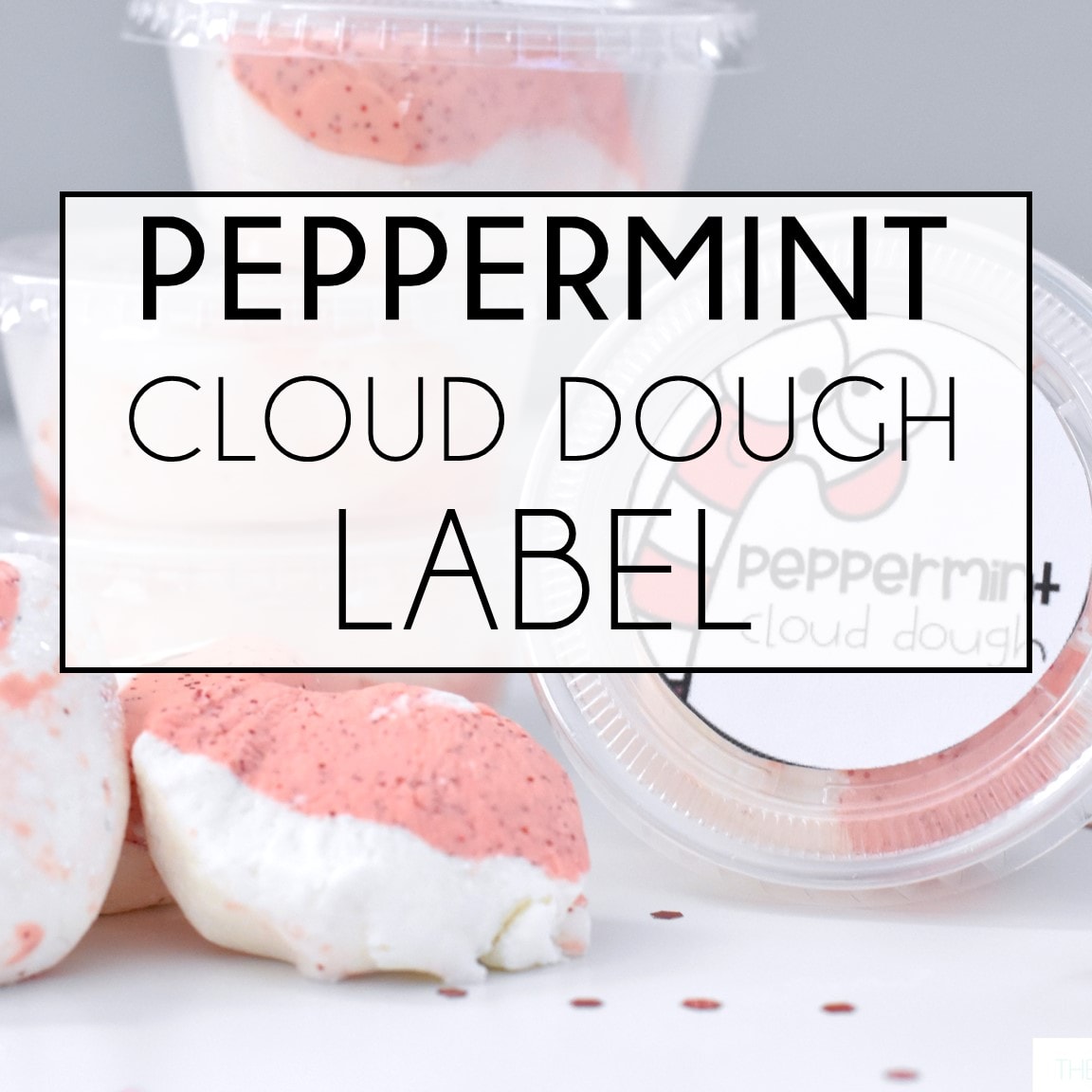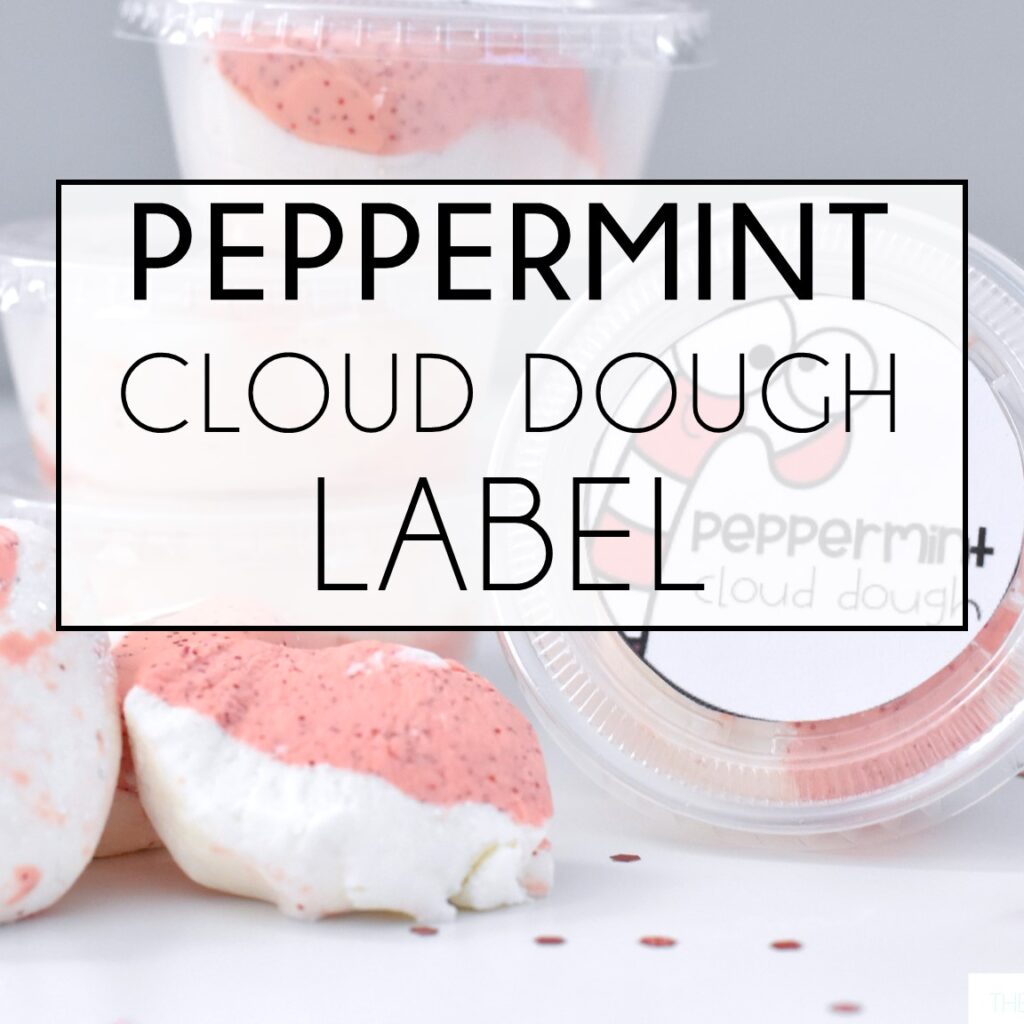 The Applicious Resource Library is an exclusive library full of resources designed to help you do what you do best: TEACH!
Click to sign up at the bottom of this page and you'll receive instant access to this amazing resource library!
Make it Educational
So, I know that time is pretty limited in your classroom, and maybe you're feeling a *bit* of a squeeze when it comes to the "fun stuff" like this cloud dough. That's ok! We can totally make this fun activity pull double duty with educational focus!
Have students make predictions about how the dough would feel. Then, once you've made the dough with the class, have them evaluate their predictions. You can use a the Scientific Method Sheet like this one here for students to document how they made the dough. This would be a great lesson on the importance of following directions carefully when completing an experiment.
After completing the cloud dough activity and giving students time to handle the peppermint dough, have your students brainstorm a list of adjectives to describe it.
Bring in some writing by having your students write the steps involved in making the cloud dough. It's pretty simple, so this writing activity can be done in one day! Remind your students to use transition words like first, then, next, and last!
Easy Peppermint Cloud Dough for the Classroom
I can't wait for you to make this super simple peppermint cloud dough with your students. Don't forget to sign up for the Applicious Resource Library and grab the label for free!
Let me know with a comment below how this fun activity goes in your classroom!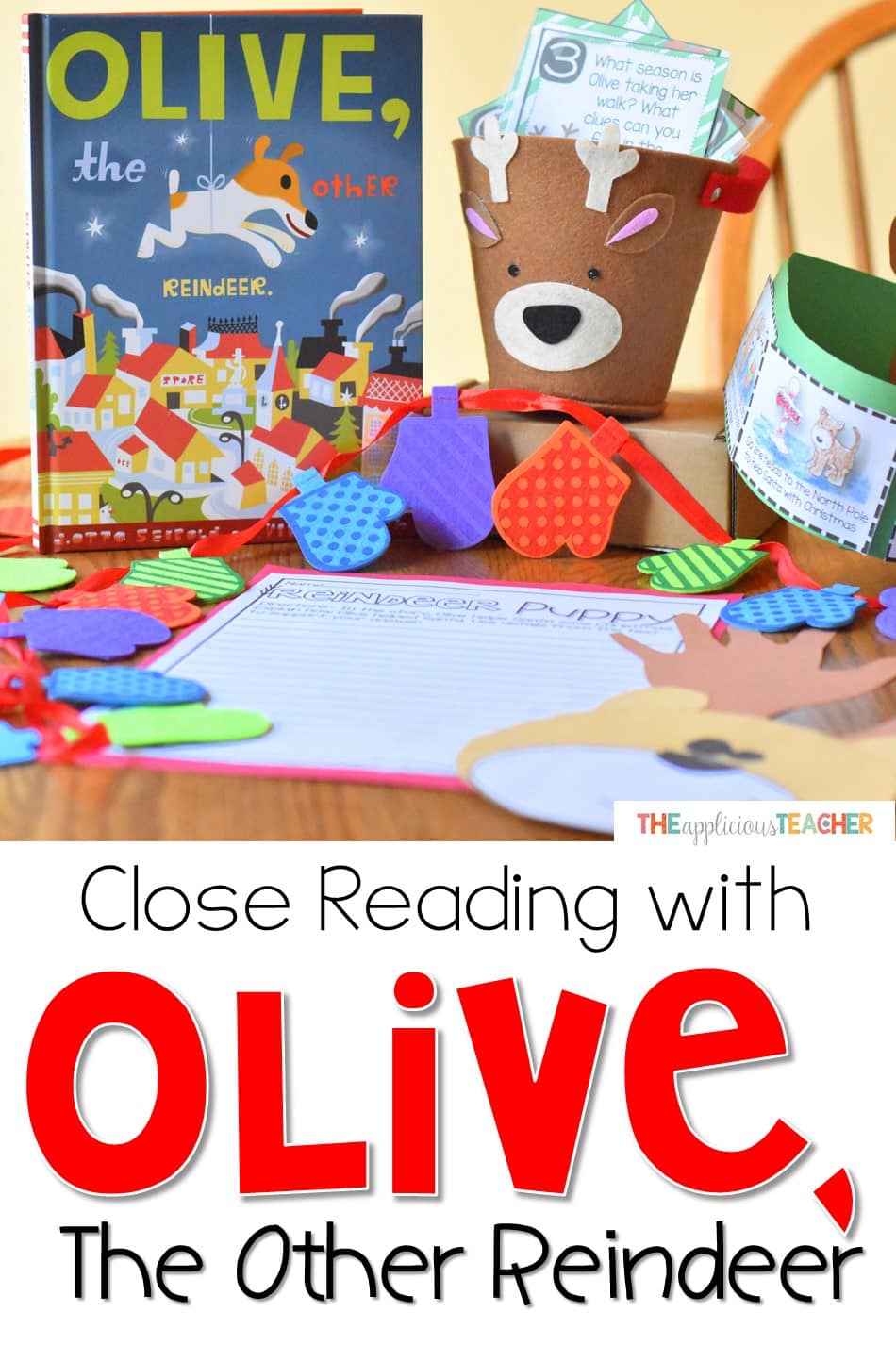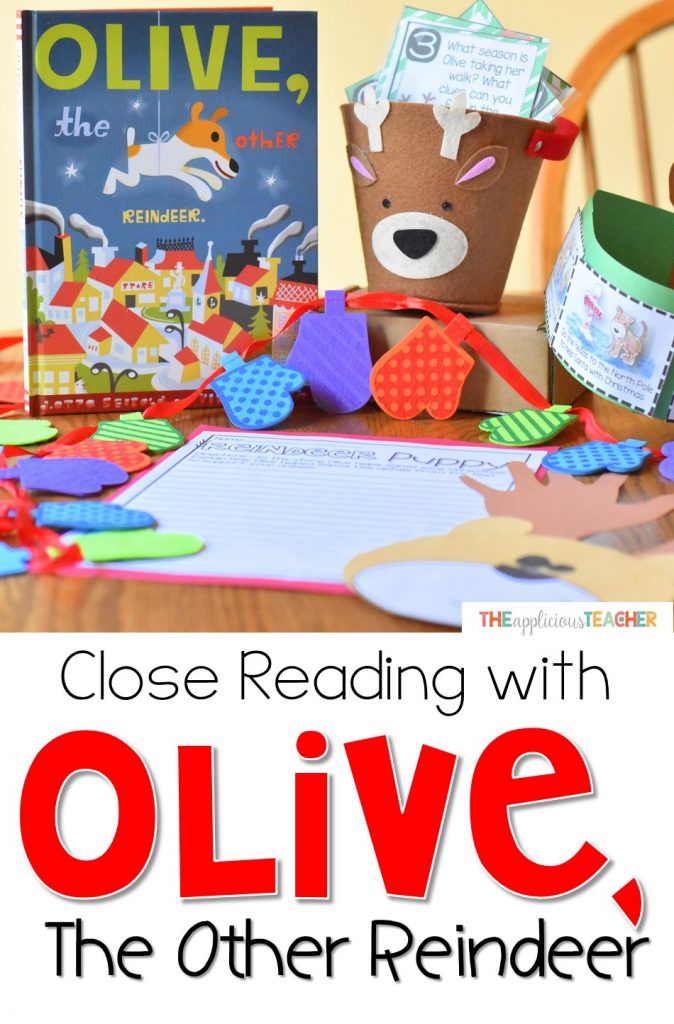 More Fun Ideas
Check out these other classroom-friendly holiday ideas!
Sign up to snag these!
Receive all these classroom management tools right to your inbox!