Do you have an Open House or Back to School Night? Well last week, we had ours! Here are a few highlights from our Open House Night with tons of freebies mixed in!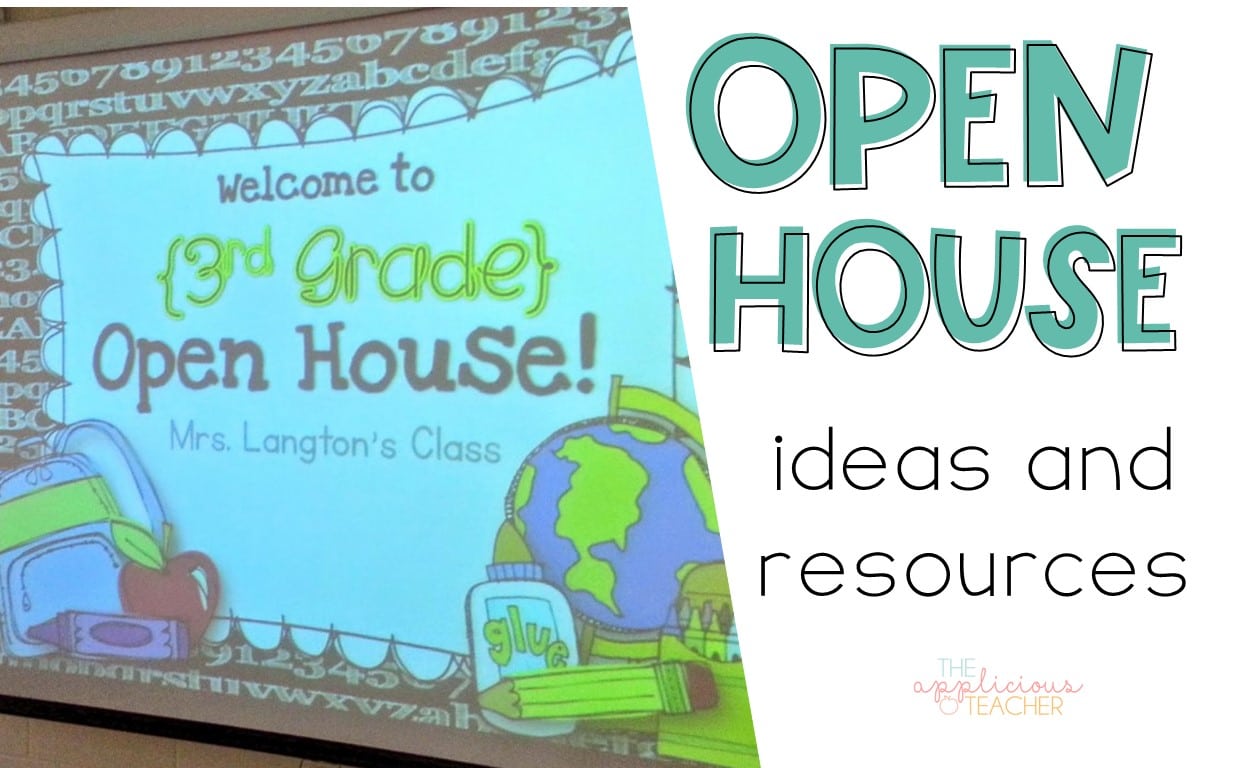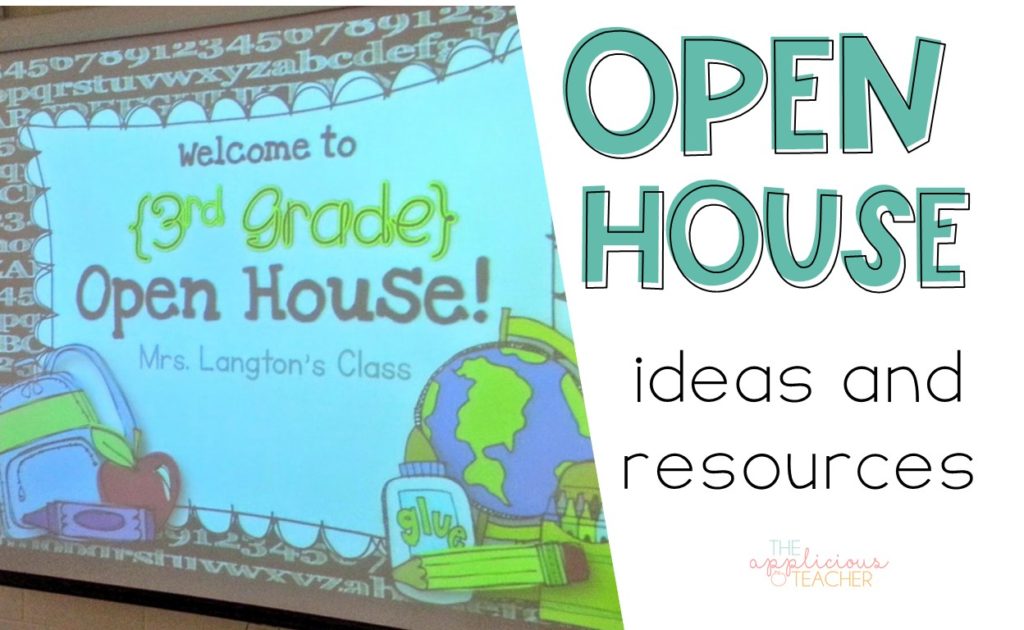 I'll be honest here, people… I was a *little* nervous about my 7th Open House night… new grade, new school… all these parents relying on me to make sure their cuties pass this BRAND NEW state test at the end of the year and move on in their educational career… What if they have questions?! I was just begging that no one would ask about THAT test! 😉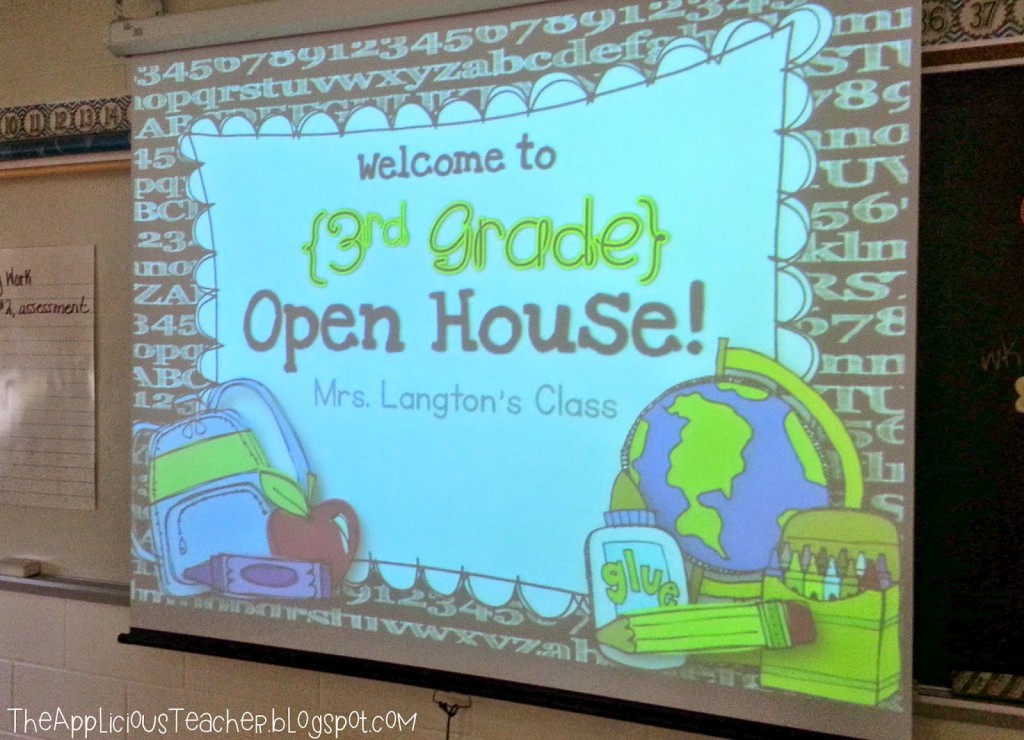 You can grab this school-themed presentation template for FREE here!
But it went swimmingly! I had originally planned to do a small presentation at the beginning then have the kiddos take their parents around the classroom to learn more. But as the evening started, I realized that this was more of a free-flowing school, so I ditched my presentation (spare the last slide!) and made a point to meet with families one on one instead!
Open House Desk Set Up
Out on the desks, I had a few handouts that parents could take as well as a sweet letter the kiddos wrote to their parents. (You can check out more on that activity from Jessica Torbin, here!)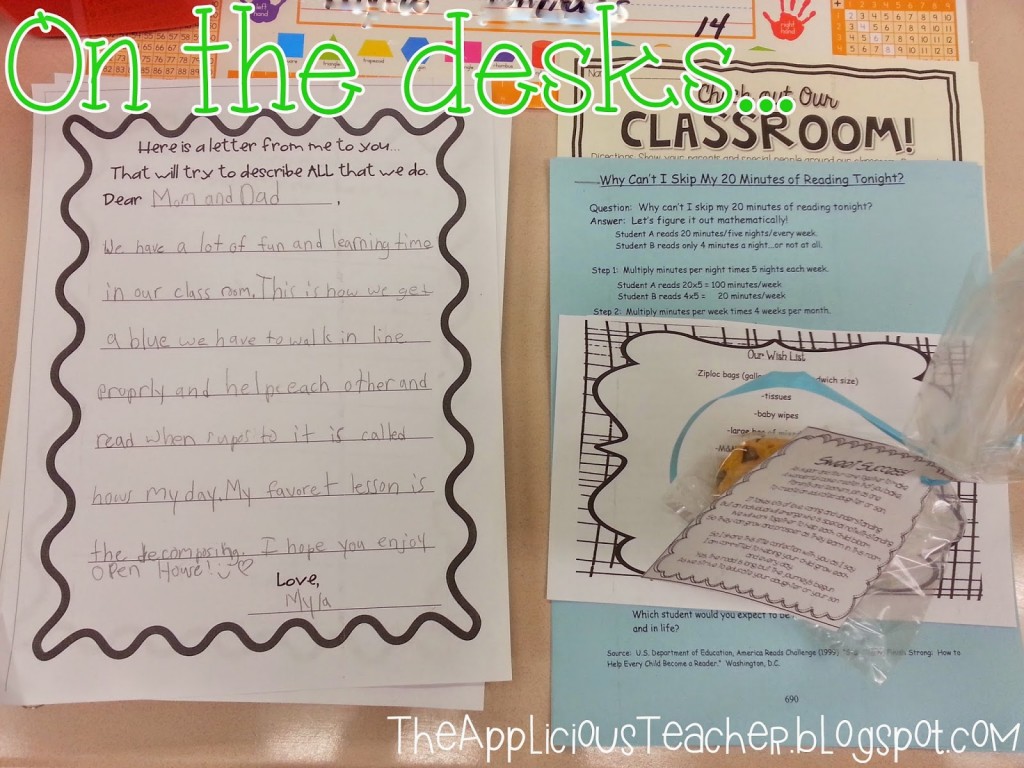 Underneath the stack of important handouts (that originally went with that short presentation) , I had a classroom scavenger hunt the kiddos completed with their parents.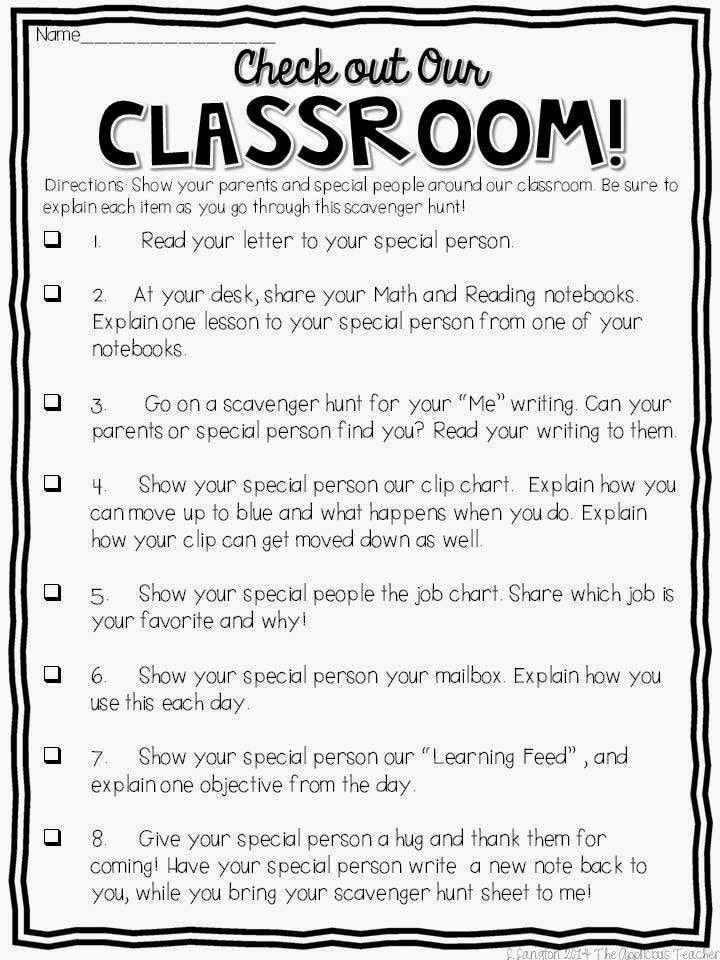 I loved this! The kiddos had a blast zooming through the room and explaining our activities and routines to their parents. You can grab this for FREE
here
. I've even included an editable version for you to fill out your own! Need more forms and checklists for back to school, then be sure to check out my
"School Forms and Checklists"
pack!
Open House Student-Led Classroom Scavenger Hunt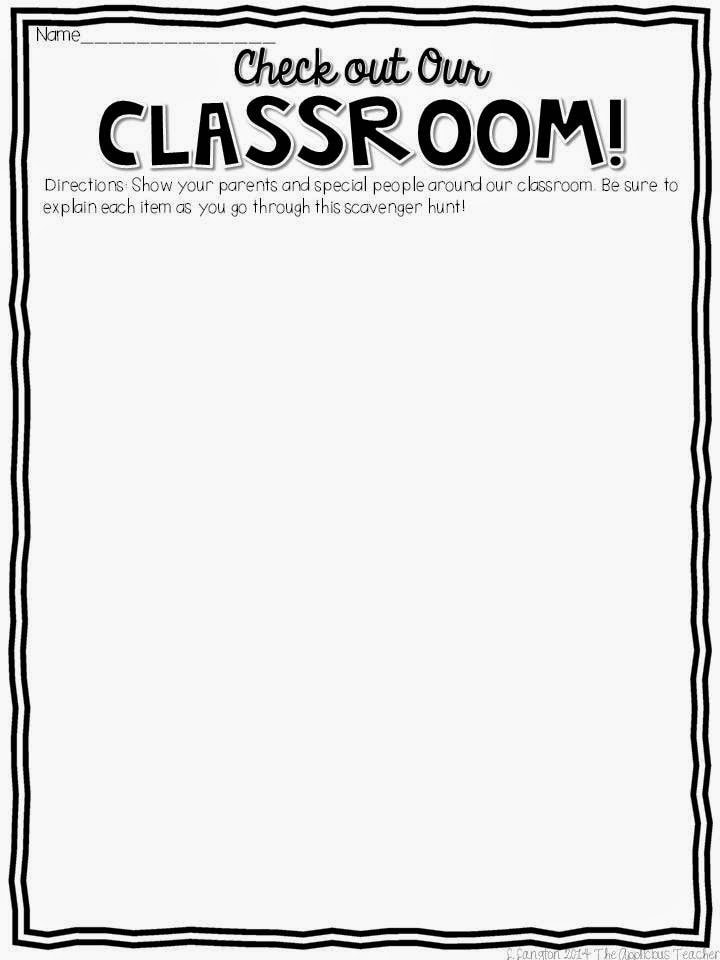 Some of the items on our hunt…
Have their parents find their "Me Writings" and then the kiddos read the writing to them…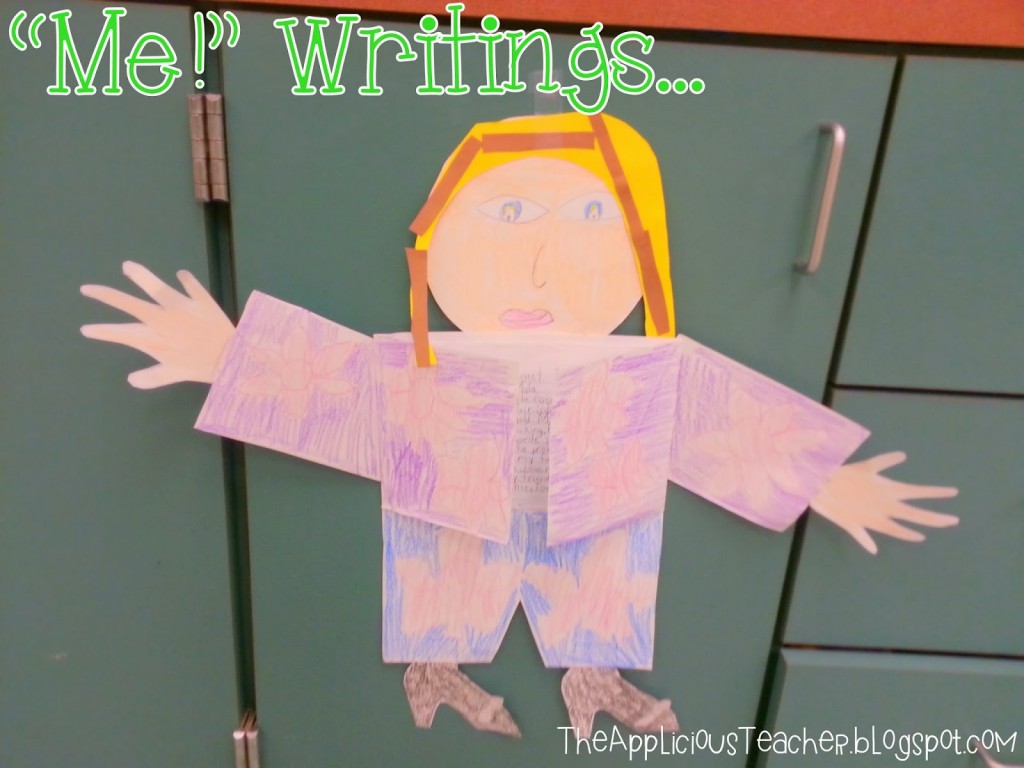 You can read more about this fun writing craft here...
and also discuss our "Learning Feed" (or classroom objectives)
The last task of the night was to thank their parents for coming (with a hug of course!) and have the parents write a letter back.
Remind 101 Sign Up
Towards the end of the evening, I scrolled through my little presentation and had parents sign up for
Remind
(formally Remind 101)
as another way to keep connected. You should seriously check that app out! So easy to use!
Easy Open House Parent Gift
As parents left, I made sure they took their little sweet treat bag with them and reminded them to read the poem attached…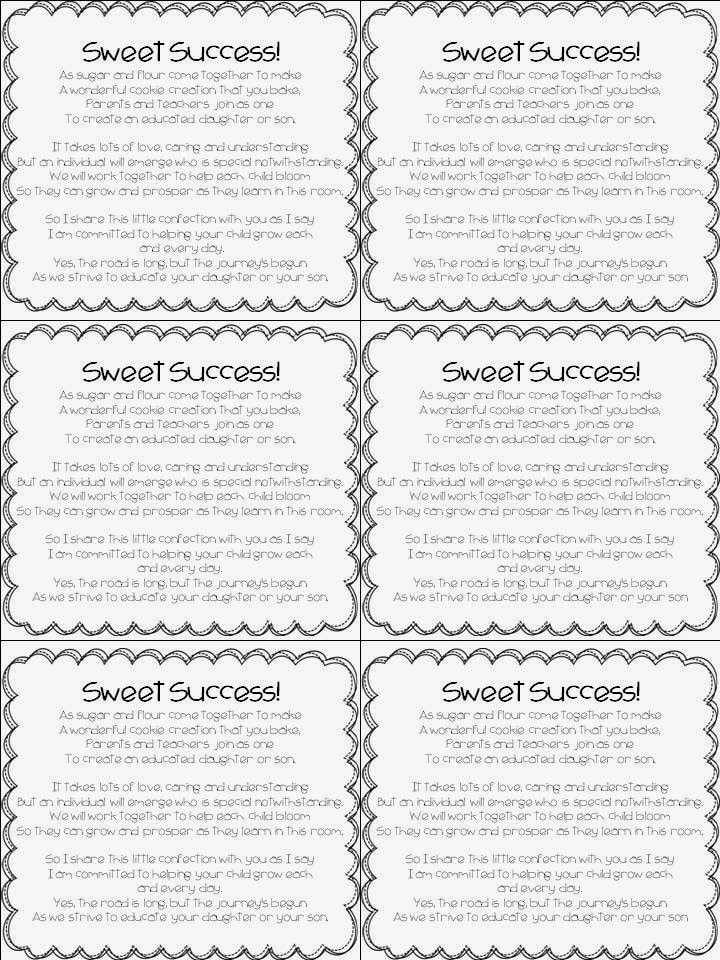 (which you can grab for FREE
here
!) and thanked them for coming! It was a fun and much less stressful night! Who knew that NOT presenting at Open House would be such a stress reducer? LOL!
Sign up to snag these!
Receive all these classroom management tools right to your inbox!