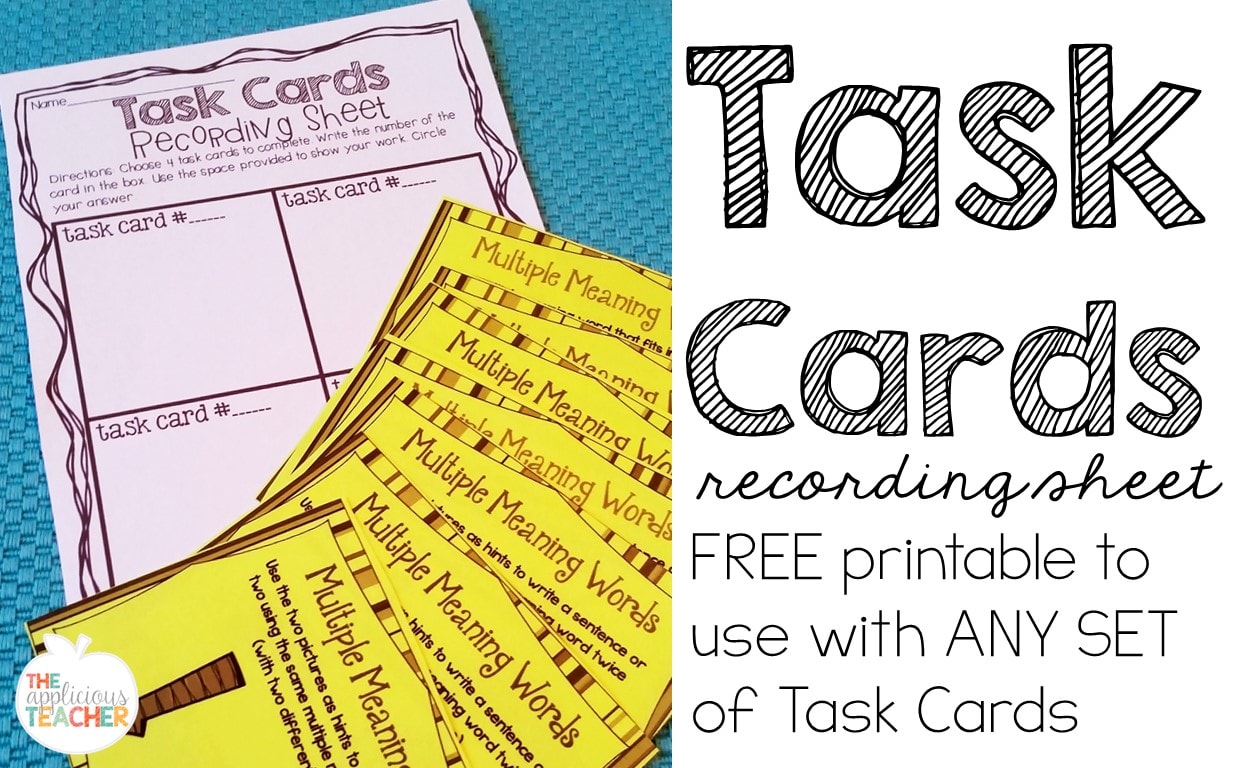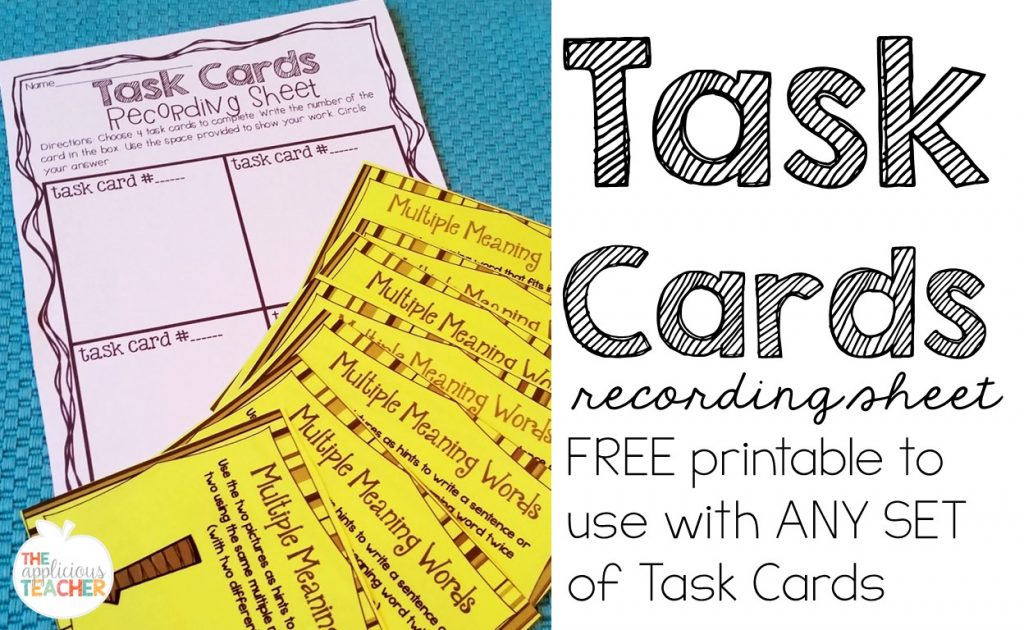 There comes a time in every teacher's career where they come to embrace things that make their lives easier…  For me… it is task cards! Let me take a moment and discuss that a little further…
Why love them so?  They are so darn versatile!
Need a "read the room" activity because the class is getting squirrelly? 
Get out those task cards!
Want to do a quick Quiz, Quiz, Trade? 
Where are those task cards?
Sample problem to work out in class?
Print out a task card!
Small group instruction time? 
Task cards!
Easy reading or math center? 
You guessed it… TASK cards!
You get the point. They are pretty awesome in the way they can chameleon their way into your reading and math time. Basically, they make this teacher happy!
My only issue? (and it's really not that big of  an issue… more of an annoyance on my part..)
The recording sheets.
Seriously folks!
Don't get me wrong, the creators of said task cards are a talented group. But there are some weeks (OK… all weeks) where I don't need my kids to complete all 30 task cards in the set at once, but unfortunately, the recording sheets make it look like they have too.  I tried just printing out the recording sheet and writing in my directions for the center that students only needed to complete 4 of the cards, but like all good students, I'd find most would be bogged down with completing them one.by.one… I mean why would they follow written teacher directions when there's a sheet that needs to be filled? LOL!
Not my fave…
 I love having my students be in charge of their learning, but I also needed a way to save my voice and sanity from repeating over and over again at math and reading time…
"YOU ONLY NEED TO DO 4" LOL!
To help with the recording of their choices and make the directions more clear, I whipped up this little quick print!
A task cards recording sheet!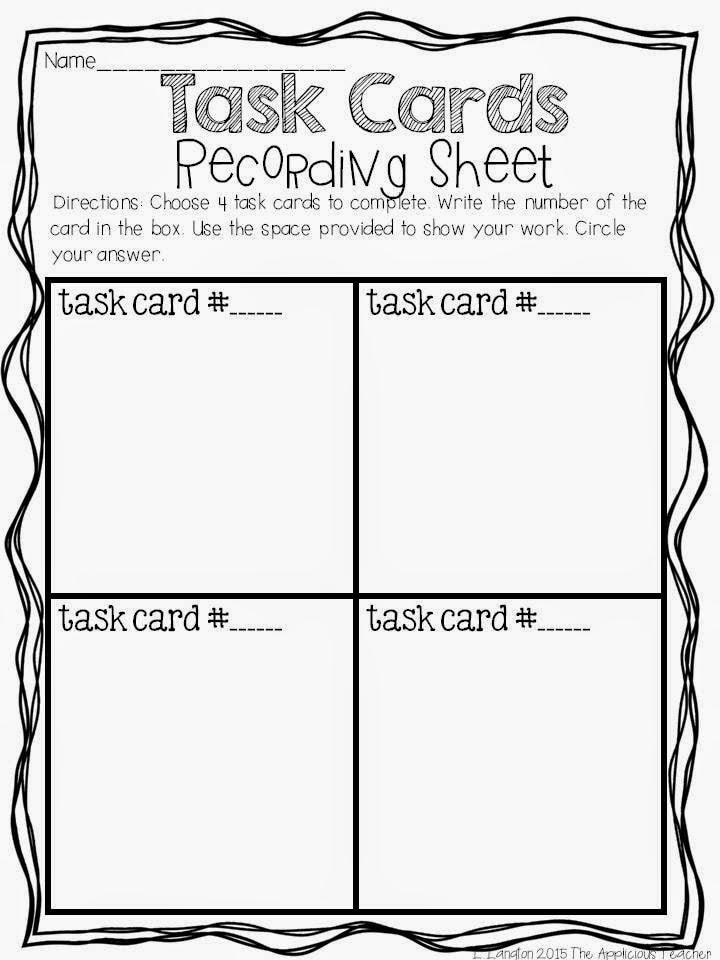 You can grab this for FREE in my TpT Store, 
here
.
This 3-page file contains two recording sheets that can be used with ANY task card set you already have printed and ready to go!
The first one (pictured above) can be used for times you would like for your kiddos to only choose 4 task cards to complete. This is perfect for those moments when you're short on time (like centers) or the tasks themselves are challenging. (Hello multi-step word problems! )
The last two pages can be printed back to back and allow for students to choose up to 8 task cards to complete.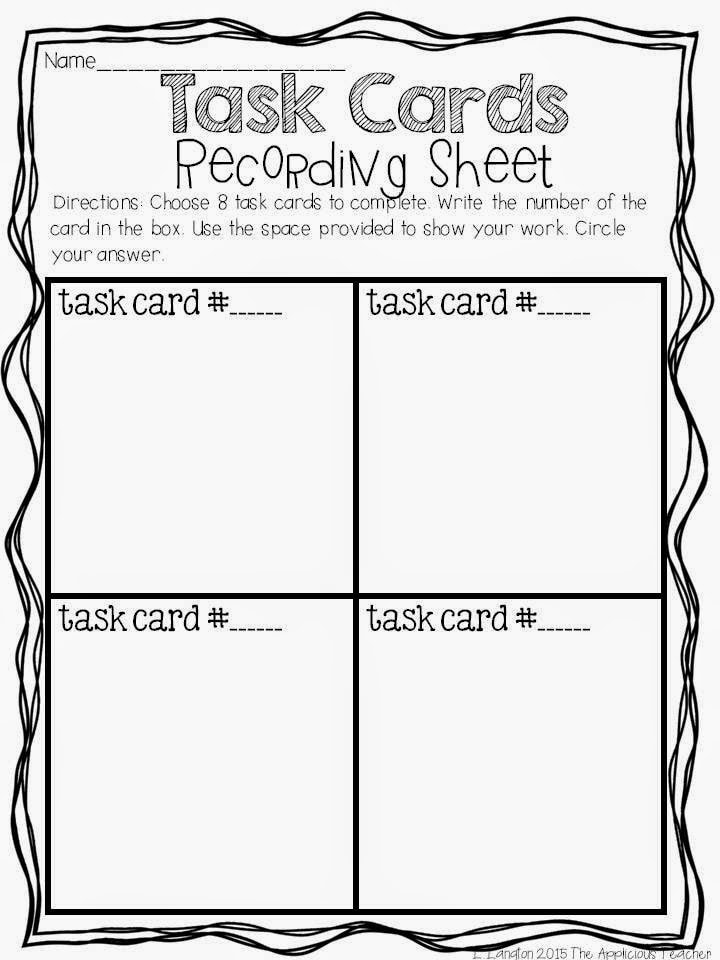 On the back, there's an extension piece for students for students to push their thinking a little bit further and challenge a friend in the process!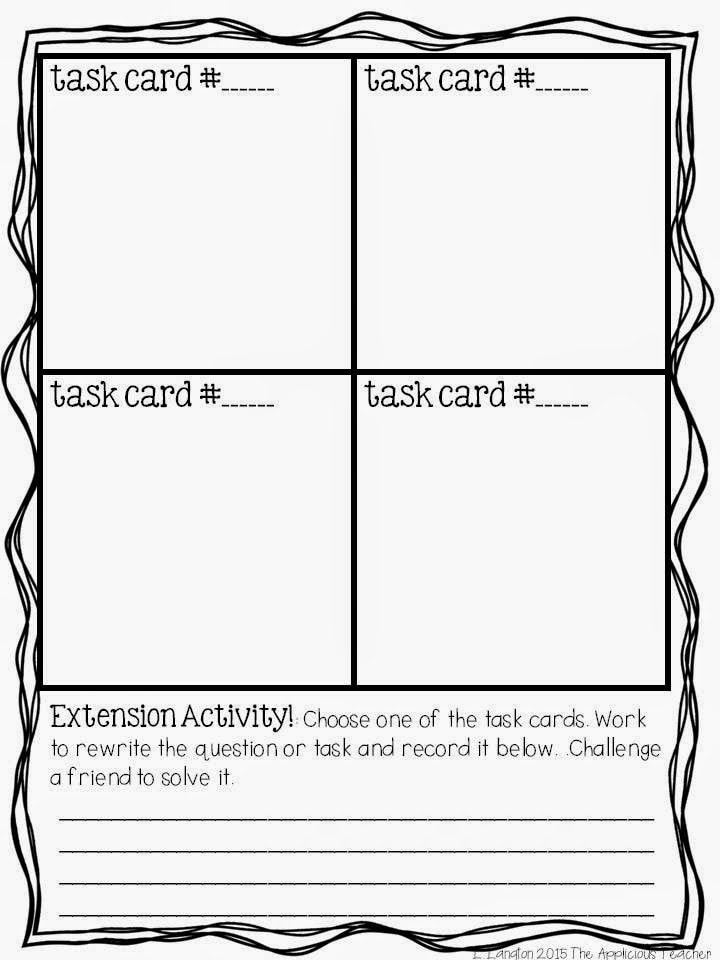 These would be perfect as a recording sheet stored with your early finisher cards.  Now, download, and turn those task cards into a student choice activity! 😉 Oh! And if you like this little freebie, be sure to
follow my store
for emails about new freebies, promotions, and product updates! THANK YOU!
What are some of your favorite ways to use task cards in the classroom?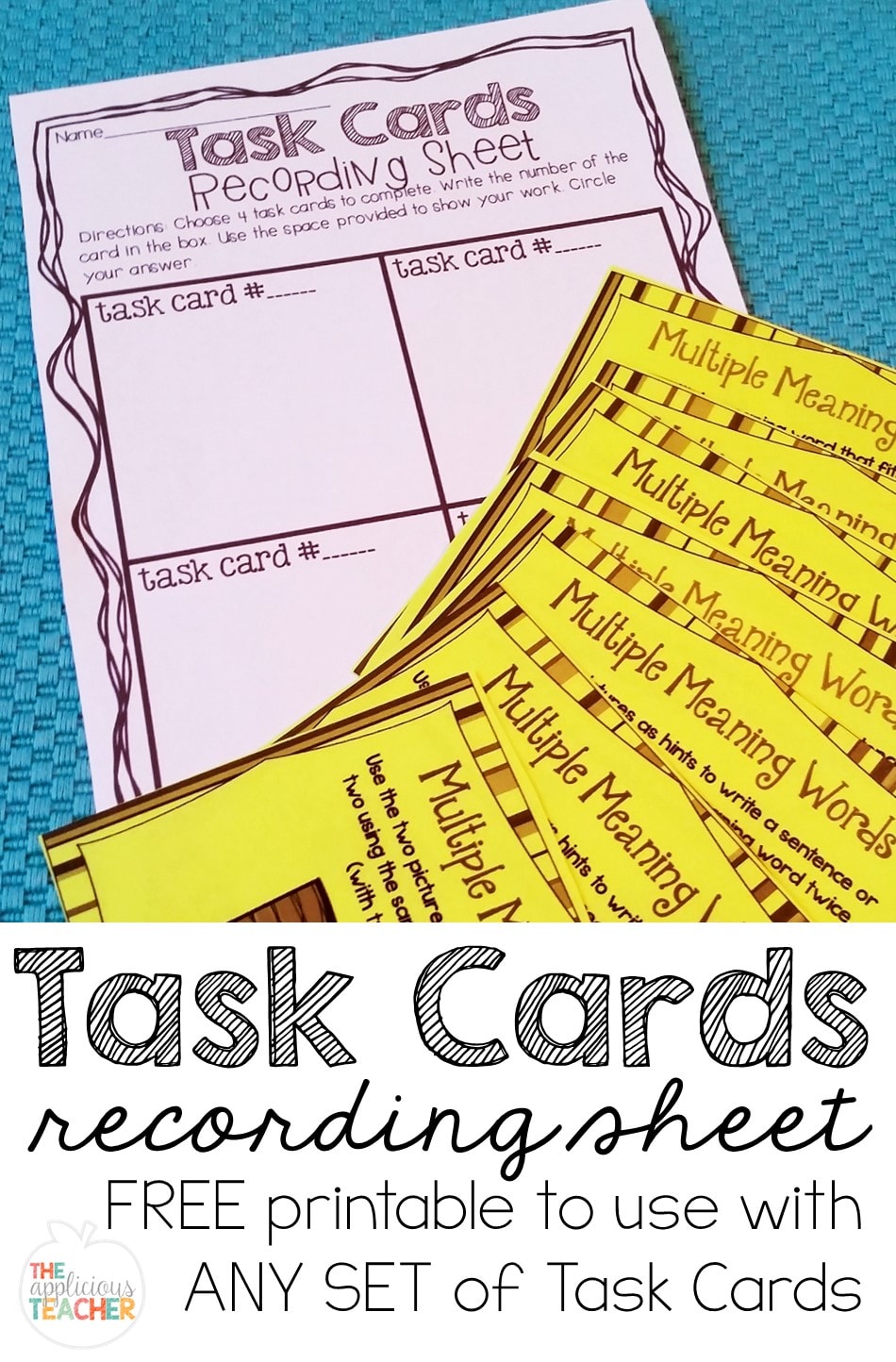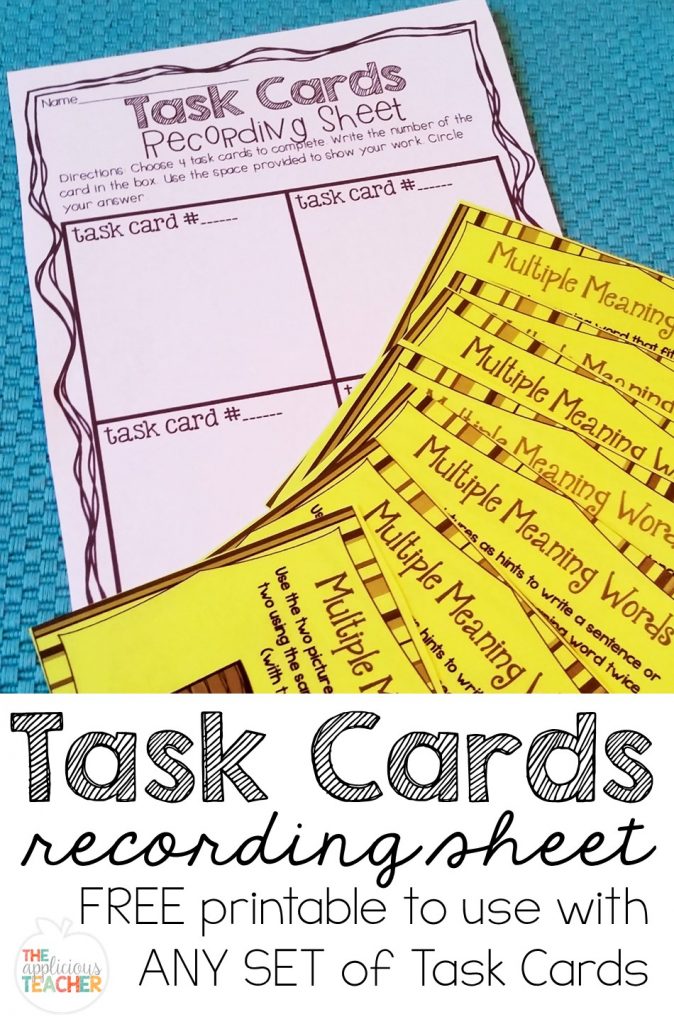 Sign up to snag these!
Receive all these classroom management tools right to your inbox!