Can you believe the end of the year is already upon us? I can barely believe it myself! I wanted to share a fun and engaging idea as an alternative to Summer Review packets. I promise your students   (And you!) will love making these a summer review bucket!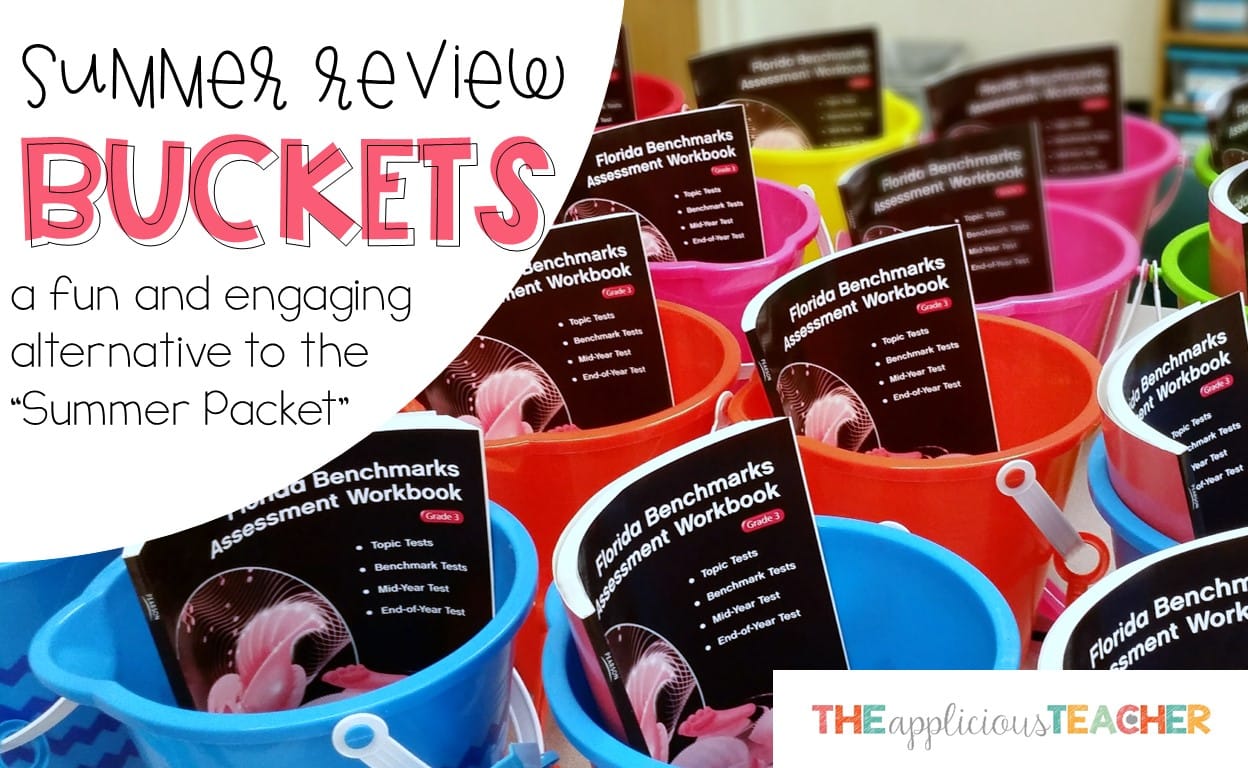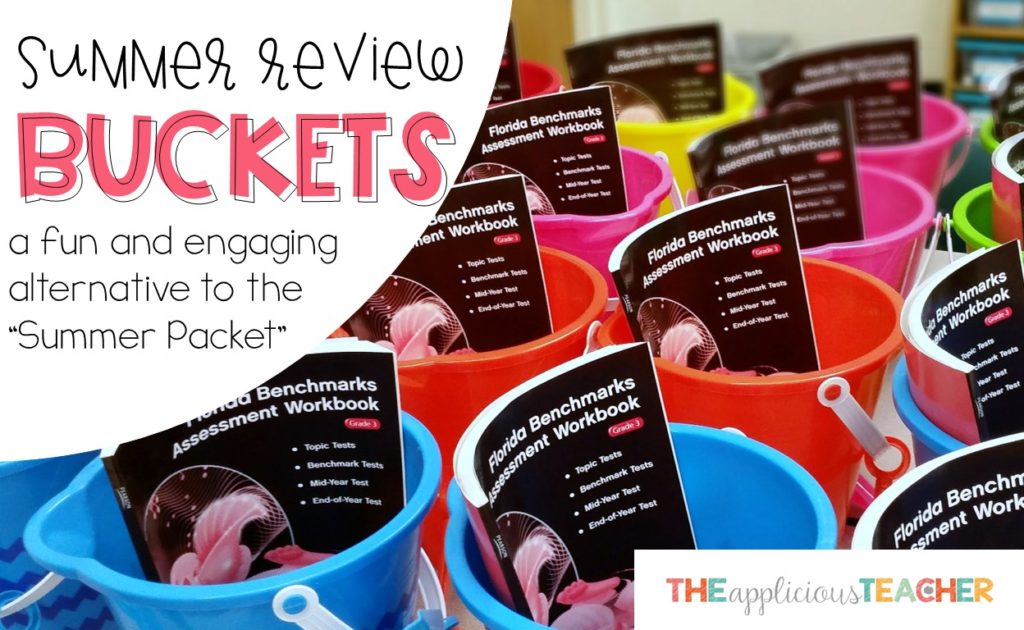 I started using this idea a
few years ago
 when I was looking for an alternative to a huge summer review packet and I've never looked back!
As soon as I brought in these colorful and fun buckets, my class was ready and intrigued. They were even more excited when they learned they get to fill these fun colored buckets with activities they make.
So here are some tips on making summer review buckets for your cuties to use this summer!
Summer Review Bucket:
I found these cute buckets from 
Micheal's
Craft stores. They are usually around $1 a bucket and with only 16 kiddos this year, buying one for every kid wasn't too bad. If you plan ahead, you can grab sand buckets for about 35-50 cents around back to school time. I didn't plan ahead this year, but next year, I'll be ready!
You don't have to use these buckets, any larger bucket will do.
Remember: the bigger the bucket the more "goodies" you can send off with your kids.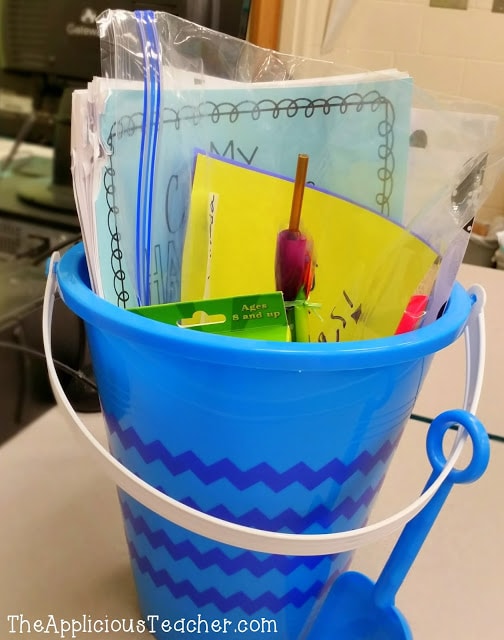 Contents: What to Put in Your Summer Review Bucket
Here's the fun and easy part of the whole idea. These babies can be filled with anything to help your students over the summer. This year, I sent home all our left over math consumables (Now they're not in the trash!) and any review work we didn't finish. I also sent home a cursive packet for them to practice their newly formed skills.
Other suggested items:
Science consumables
Reading consumables
Interactive Student Notebooks
Flash cards
Game ideas
online program log ins
Summer reading suggestions
Old books from your classroom library that are ready to be loved by someone else.
My thirds were most excited about making their own summer review supplies!  Spinner games are an old favorite and they are so easy to do at home. To make our little "Spinner Game Pack",  students filled a gallon size baggie with a pencil and a paperclip.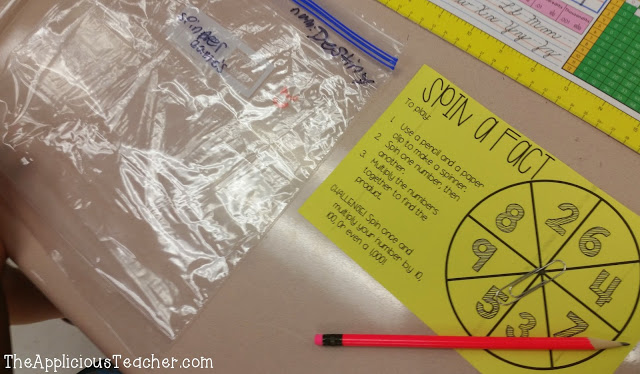 Then each day, I'd pass out a new spinner game. We'd play a sampling of the game with a friend, then tuck the spinner into our baggies for safe keeping.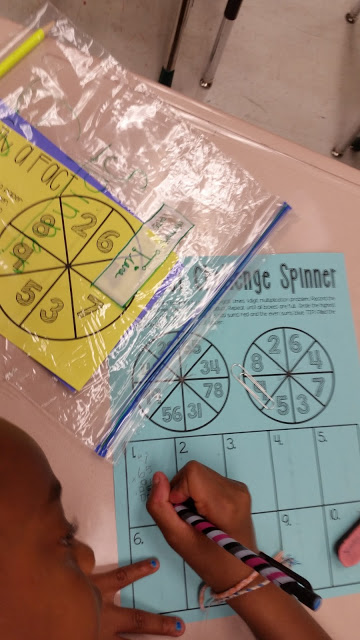 The best part of these spinner games is that most of them do not require a recording sheet, so students can truly play all summer! My newly minted 4th's have a healthy mix of math, reading, and writing games to keep them engaged this summer break!
You can grab these spinner games for your kiddos here in my
TpT store
.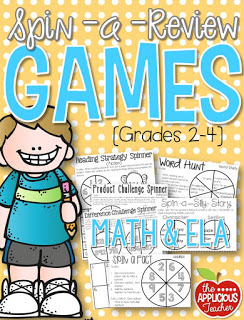 Flash cards are another great activity to put in your summer buckets! In years past, I had my students make their own self-checking flash cards.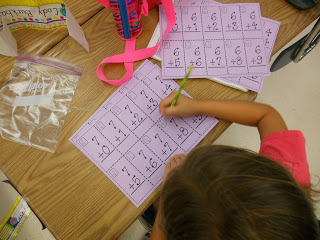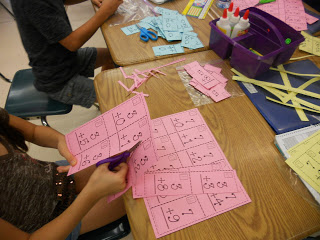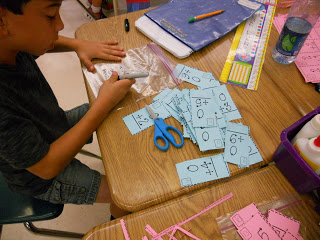 (You can grab these
here
)
This year, I was blessed enough to have my school purchase a standard set of multiplication flash cards for each of my students. How cool is that? Even though I'm not a fan of skill and drill, flash cards are great for review in the car or for some math games.
I hope you're inspired to keep your kiddos engaged this summer with summer buckets!
So what are some other ways you help keep your students working over the summer?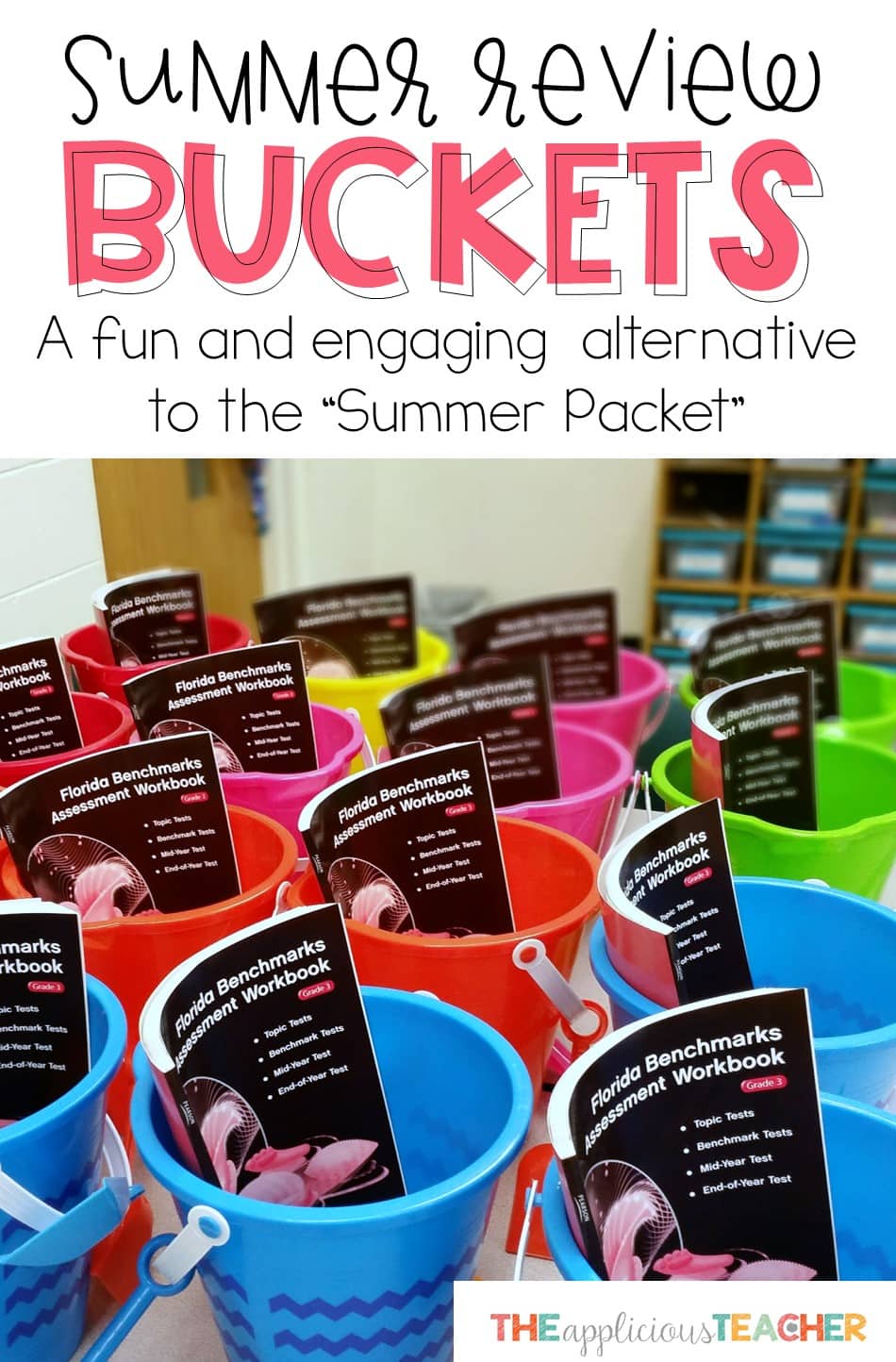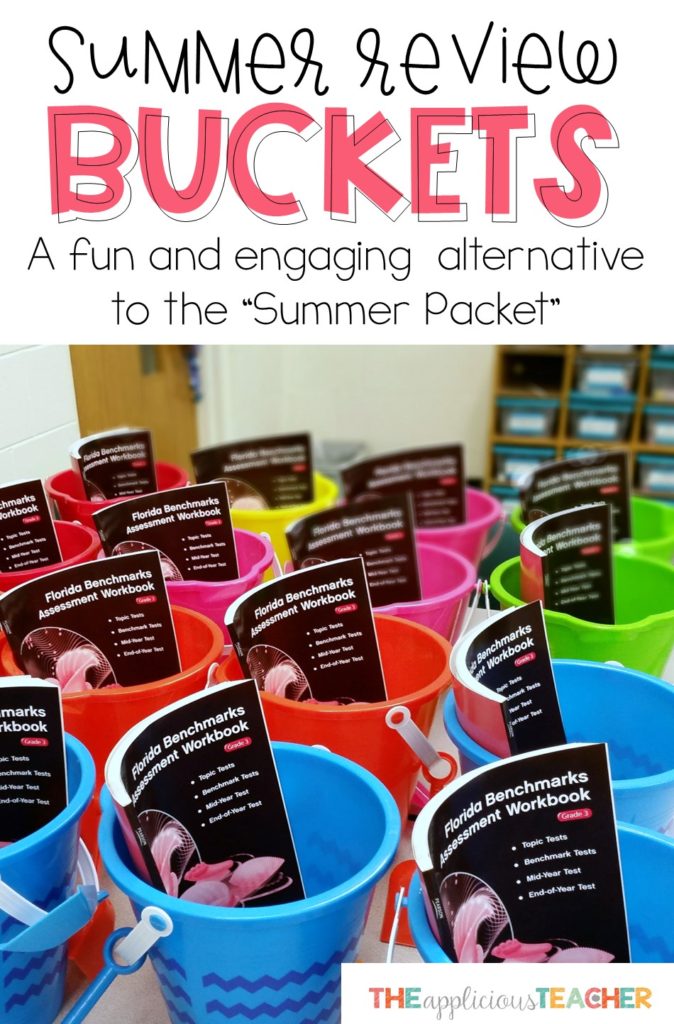 Sign up to snag these!
Receive all these classroom management tools right to your inbox!