Our theme focus this past week was Fall!
For the record Fall is my favorite time of year! But… it is a hard concept to teach to students who have only lived in FL (for obvious reasons…)
So in came all the fiction and non-fiction books I could find about Fall!
To start our unit off, we read a non fiction book about all of the seasons. While reading we zeroed in on Autumn and what makes it different from the other seasons.
To activate our scheme on the subject, we also brainstormed some adjectives that would describe this beautiful season by looking at the photographs in the books we read!
Then we used the adjectives to create a Fall adjective tree.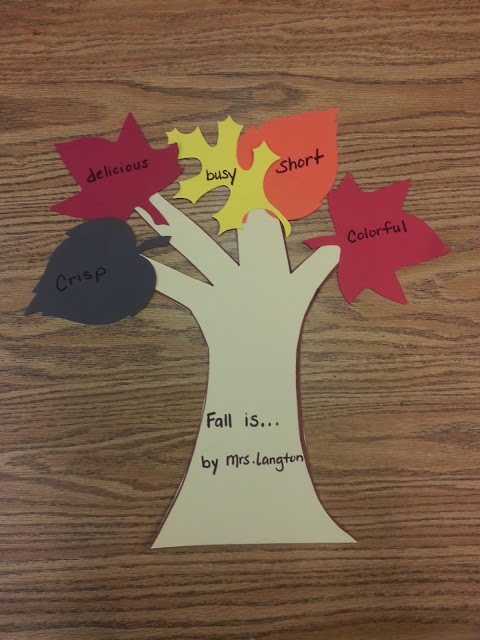 ( I know that not everyone has access to an Ellison machine, so I also made this quick print option! Click here to grab it! )
This was SUPER simple to make- I free hand the tree trunk as a tracer, and used die-cut leaf shapes in various fall colors! Each student traced and cut out their truck, then wrote 5 adjectives to describe fall. We used these adjectives later for a super fun expository writing! More on THAT in a minute…
As we dived into all things fall, we of course had to take a peek at how the seasons actually change. (Cross- curricula, anyone? ) After studying a few diagrams in our non-fiction fall books, we worked in our Reading Response Journals to answer the question, "What causes the seasons to change? Use details and illustrations to support your answer."
Here's a few snap shots of their responses…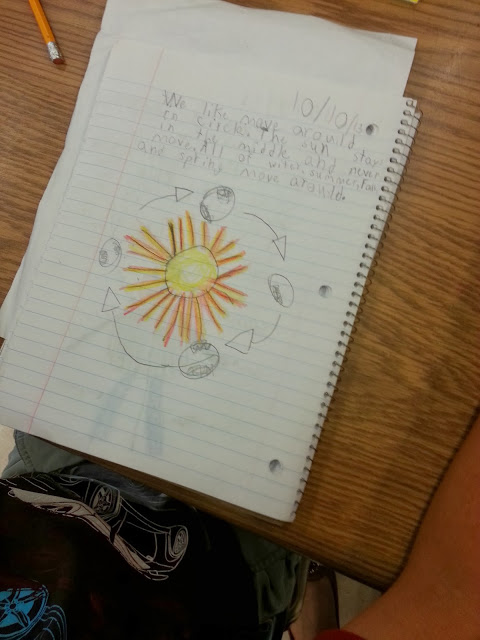 (Love the "like" in this sentence! Like totally LOL!)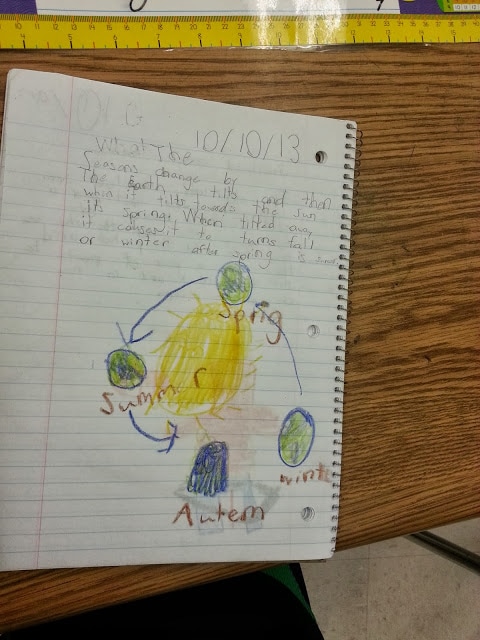 Then it was back to writing later in the week. To set the tone for our expository writings, we brainstormed all things fall…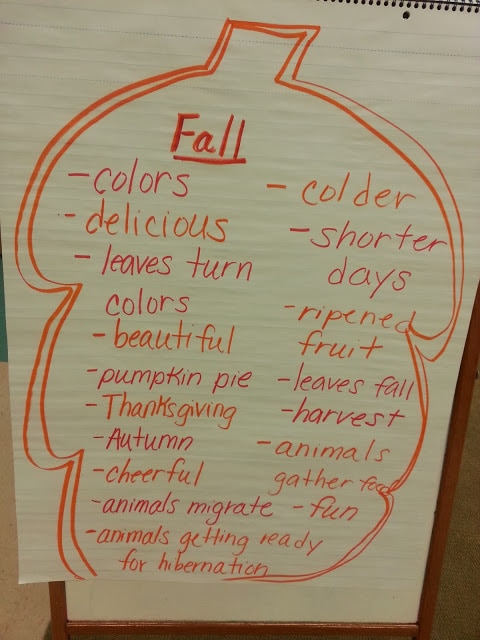 Using our Fall Chart as a basis (and our Fall adjectives trees!) we got to work writing about why fall is the best time of year!
To add a little piazza to our writings we created this cute little leaf guy inspired by Amy Lemon's leaf dude in her "Fallin' Into Fun" Center pack.
The kiddos couldn't wait to have their writings peer edited and re-written so they could make this CUTE guy!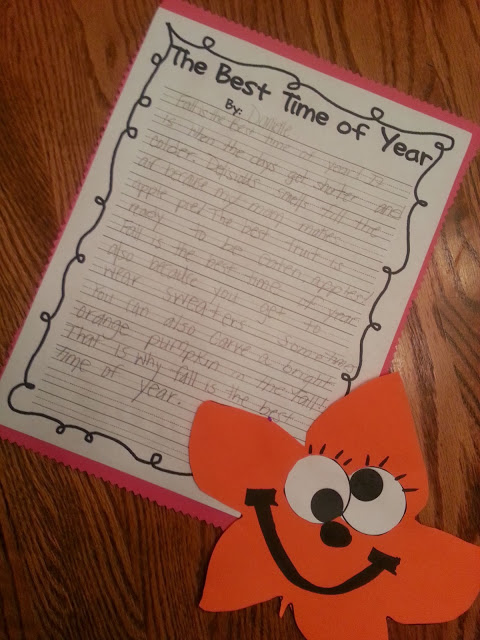 (LASHES! Too cute!)
You can grab the larger writing paper I used by clicking the picture or
here
!
Now… if only this FL weather would cooperate! Happy Fall, guys!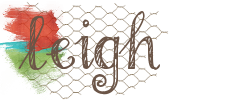 Sign up to snag these!
Receive all these classroom management tools right to your inbox!