February is here! It's a fun month in the classroom because… well, Valentine's Day of course. And it's Black History Month! But also Groundhog Day and President's Day. Seriously, February is just packed with amazing learning opportunities!
But, did you know? February also is "I Love to Read" month. That's right: an entire month dedicated to promoting a love of reading and being read to. I mean, is that not every teacher's DREAM??!! I know it's this book lover's dream come true!
In honor of this oh-so-special month, I've gathered some creative activities and reading resources that are perfect for celebrating "I Love to Read" Month every single day in February with your students!
1. Dress up like a Book Character
This first one is especially great if you're teaching in-person classes. Have your students dress up as their favorite book character, or – better yet – have them choose a book from my February Must-Reads list and dress up as one of those characters! Then everyone has to guess who the other students are and what book they're from. This will get them excited to learn about other books they may want to read, plus they will have a blast in the process! Oh! And I have this post with a few book character dress up ideas, too! (Here's me and my 2nd-grade team dressed up as Where the Wild Things Are– I'm the bird!)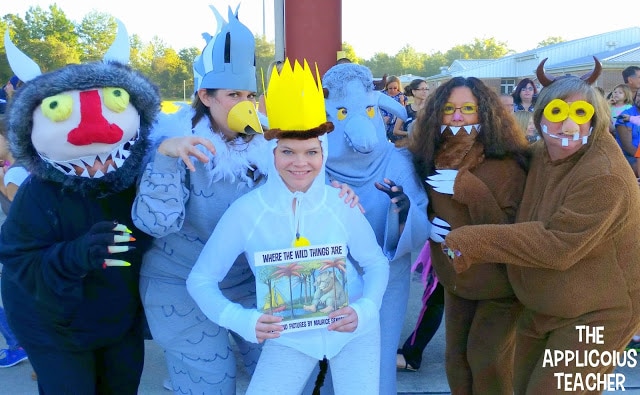 This is totally adaptable for hybrid or digital learning too. Your kiddos can showcase their costumes live during a Zoom meeting, or they could submit a photo ahead of time… and let the guessing begin!
2. Share your Favorite Book to Read
This one is great no matter how you're teaching this school year. Have your students take a minute during class – whether it's on Zoom or Google Meet, in-person, or both – to share a mini-presentation about their favorite book. Or, pick a student each day and celebrate all month long! They will be able to practice their reading and writing skills as they prepare and their presentation skills as they share.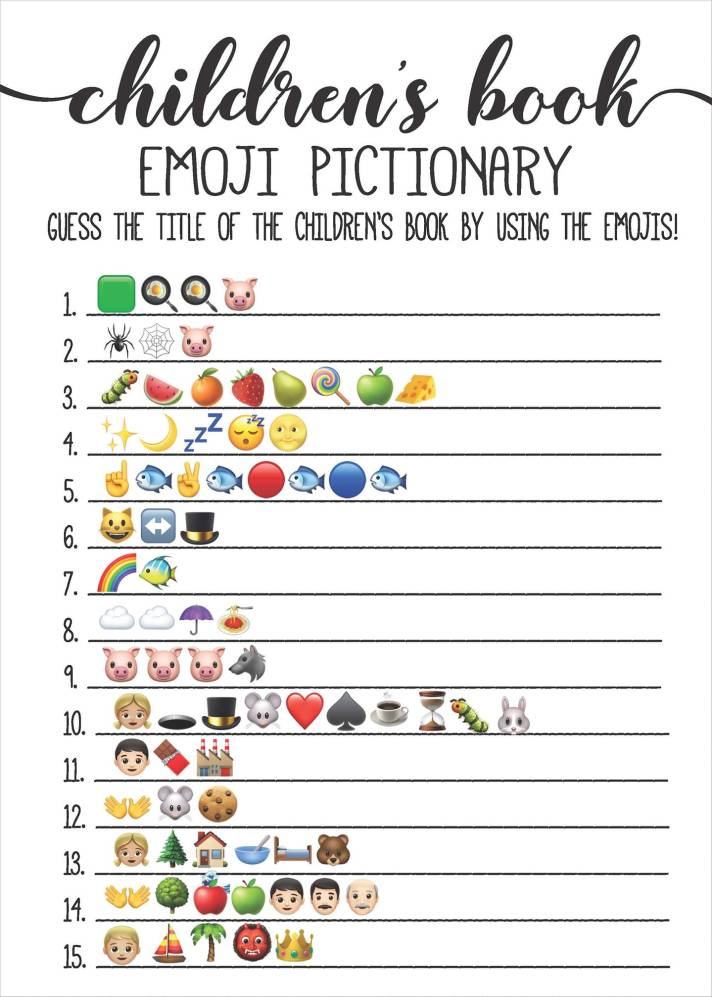 3. Guess the Book Title
Okay, this one is SO fun. I think it's my favorite. Share book titles in Emoji form. That's right, emojis! Then, students have to guess the book title from the emoji combination alone. Or, get your students in on the action by having them create their own book title in emojis for the other students to guess! You can check out this free printable here!
4. Poster Contest for Your Favorite Book
Invite students to make posters to advertise and promote the benefits of reading. This is great for in-person classes (where they can present live), or even for your digital classroom where they could submit their work to you ahead of time to showcase during your virtual meeting that day! It will be so much fun to see what they create, all while seeing them discover many amazing reasons to read that they never expected!
5. Make Valentine's Day Bookmarks
What better way to show a love for reading than to make heart bookmarks for each other?! Or, if you're super crafty and have some free time (although, seriously, what is free time??), then you could make them yourself and gift them to each of your students in honor of "I Love to Read" Month! It can even double as a Valentine's Day activity, so it's a major #teacherwin! Learn how to do this activity with your students here.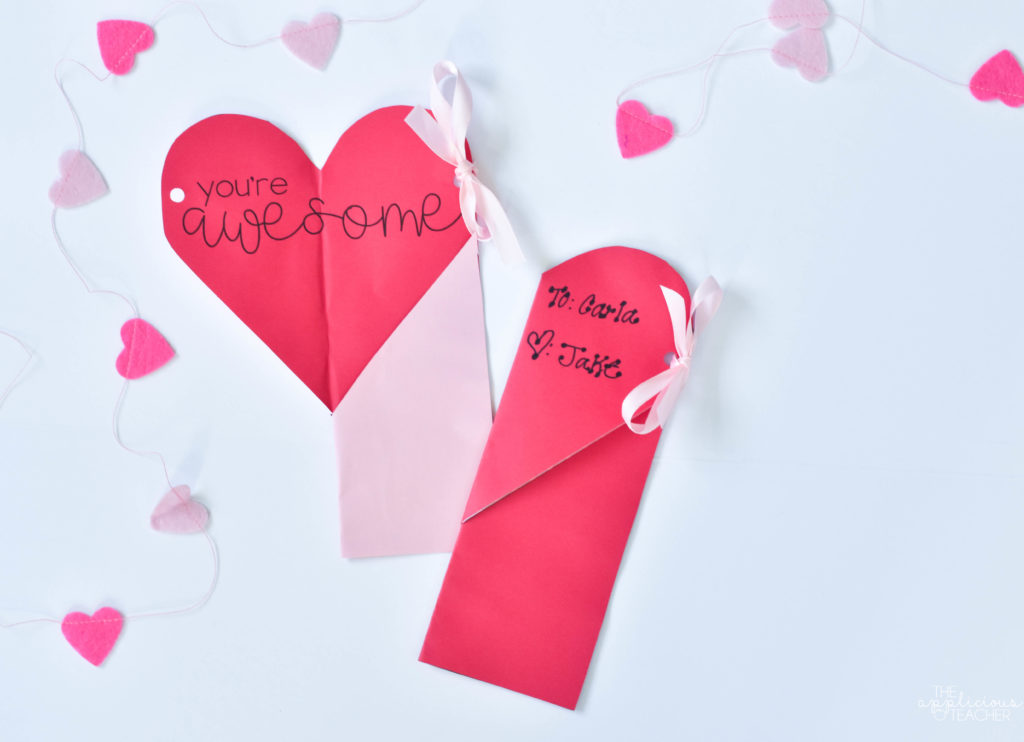 6. Hold a Book Election
In honor of Presidents Day, hold a "Vote for Your Favorite Book" election. Your students can present campaign "speeches" and even posters for their book candidates! If you're teaching virtually, students can pre-record and submit a short snippet about why their book should win. They can submit photos of their posters or share them during the virtual meeting. So many options! This idea is just perfect for "I Love to Read" Month in so many ways!
7. A Special Close Read for Valentine's Day
Okay, this one is MY personal favorite!! How about a special close-read with Somebody Loves You, Mr. Hatch?? If you know me, then you know I LOVE this book!! It is absolutely perfect for the month of February, and all the things your students are learning about and celebrating. Plus, it's super adaptable to almost any reading or writing skill you'd like to teach… #winning! Check it out here…
8. Pick a Diverse Read and Let Students Share What They Learned About Others
With February also being Black History Month, a really great way to celebrate "I Love to Read" Month is to have your kiddos pick a book from this Diverse Reads go-to list. Then, have them write or share with the class something they learned from their books about another culture, race, country, or tradition. I really love this idea for our students, now more than ever!!
9. Keep A Reading Response Journal
Y'all!! What if instead of your students riding the struggle bus when it comes to deep reading comprehension, they would be beyond excited to dive even deeper? I'm serious!! The secret? Reading Response Journals.
To foster an even bigger love for reading and to get your kiddos to start thinking more critically about what they're reading, have them keep a Reading Response Journal for February!
Find out everything you need to know about how to implement Reading Response Journals here!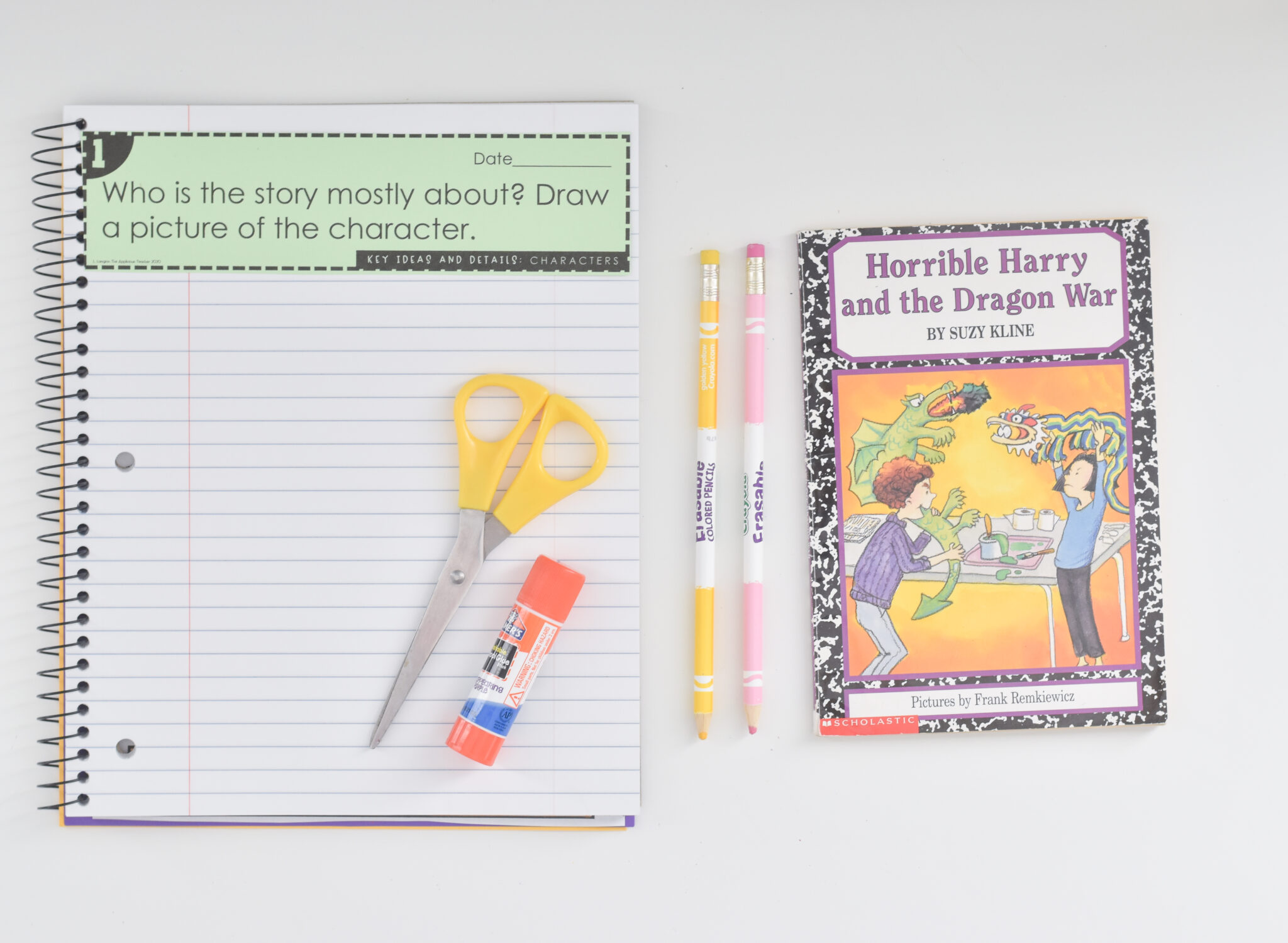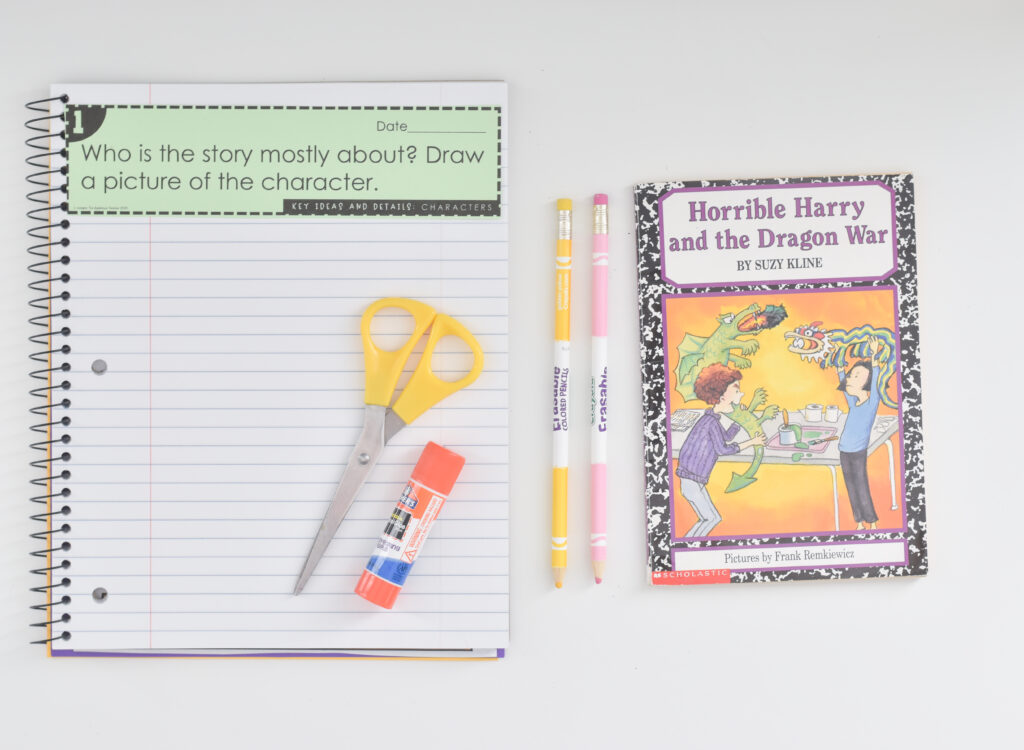 10. Valentine's Day Thematic Unit
This "How Sweet It Is…" Thematic Unit is a great one to stretch over several days. It will help fill in those plan books with some great reading, literacy, and writing activities that are Valentine's Day-themed and encourage your students to develop confidence in their literacy skills. Talk about an all-encompassing unit!! It has everything you need for lessons, activities, centers, games, and MORE! (including these fun and easy to use I LOVE BOOK printables!)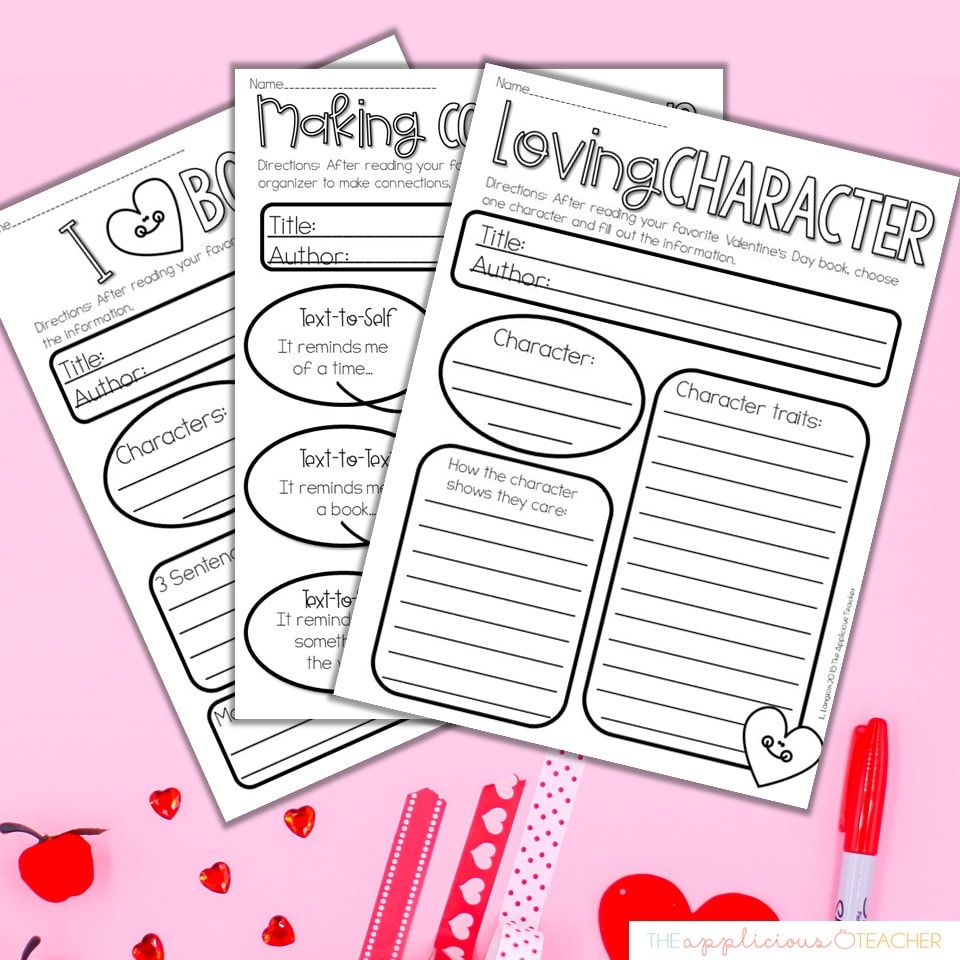 11. Do Daily "DEAR" Time
"DEAR" stands for "Drop Everything And Read!" So fun, right?! Give students time during the day to just stop where they are, grab any book they want, and read! Make it extra fun by allowing students to sit and read ANYWHERE they want in the classroom, or have them run and grab a book during your virtual meeting!
12. Read and Discuss a Book about Kindness
I love this one! Pick a book about kindness from this list to read aloud together. Afterward, spend some time discussing what it means to be "kind" and ways to show kindness to others. Challenge your kiddos to be intentional about showing kindness over the next week or throughout the month
13. Design a Book Cover
This one is so fun! Have your students design a creative book cover for their favorite book. It will also help them to think deeper about what they're reading so that they can capture the book's essence in their eye-catching cover design.
14. Have a Mystery Guest Reading
Invite parents, other staff members, and teachers to read to your class throughout the month. This one is super flexible and easily done via Zoom or in the classroom!
15. Discover How Books are Made
Help your students learn how books are made by watching this video together. I bet you'll learn something you didn't know about the process, too. I know I did!
16. Write Your Own Book
Get your students excited about loving books by helping them create their very own book! Work together to brainstorm ideas, and then give students time each week to work on their books. Don't forget to "publish" the book… how cool is that?!
Here are some great ideas and resources for publishing that book!
17. Write a Book Report
Maybe it's old school, but it's effective! I STILL remember books I wrote a book report on better than all the other books I read in grade school. Think back, is that true for you too? So, why not have your students complete a book report project?! I just love these from Rachel Lynette over at Minds in Bloom.
18. Watch a Movie Adaptation of a Book
Does anyone else remember the excitement when the teacher rolled the TV cart into the classroom?!! Kids today will never know!! But that's okay. We can still bring up the movie on our smartboard or projector, right?!
What a great way to foster a love for books and a bigger appreciation for the stories they contain by bringing a book to life by watching the movie adaptation! Charlotte's Web during lunch was always a favorite in my classroom! There are also TV show adaptations of If You Give a Mouse a Cookie and the Berenstain Bears.
19. Learn About Book Genres
Introduce your students to a wide variety of books by doing a genre study. It could be as simple as a mini-lesson each day where you share the genre and an example. Then, read a few pages together to get students interested. They might just discover a new genre to love just in time for "I Love to Read" Month! Bonus, grab this FREEBIE from Adrienne Wiggins to help you out.
20. Pajama Party!
Have your students wear their best PJs to school or even to your virtual meeting and share their favorite books to read before bed! You could even do this every Friday as something extra special to look forward to each week!
21. Write Your Own Ending
Okay, this one will probably turn out hilarious! First, choose a book to read together as a class. Then, have the students write their ending. How would they change it? What would they add on? This activity can be fully collaborative, or students can take turns writing one word or one sentence at a time to create a sort of surprise ending!
22. Create Alternative Book Titles
So creative! Select a few favorite classroom books. Then, have students come up with an alternative title for each book based on what it's about. Students practice reading comprehension skills when they share WHY they chose that title, showing they understood the story or overall theme of the book.
23. Your Favorite Part of a Book
Have your students identify their favorite part of a book using these fun sticky notes! Then, chat about everyone's favorite part and why they chose it.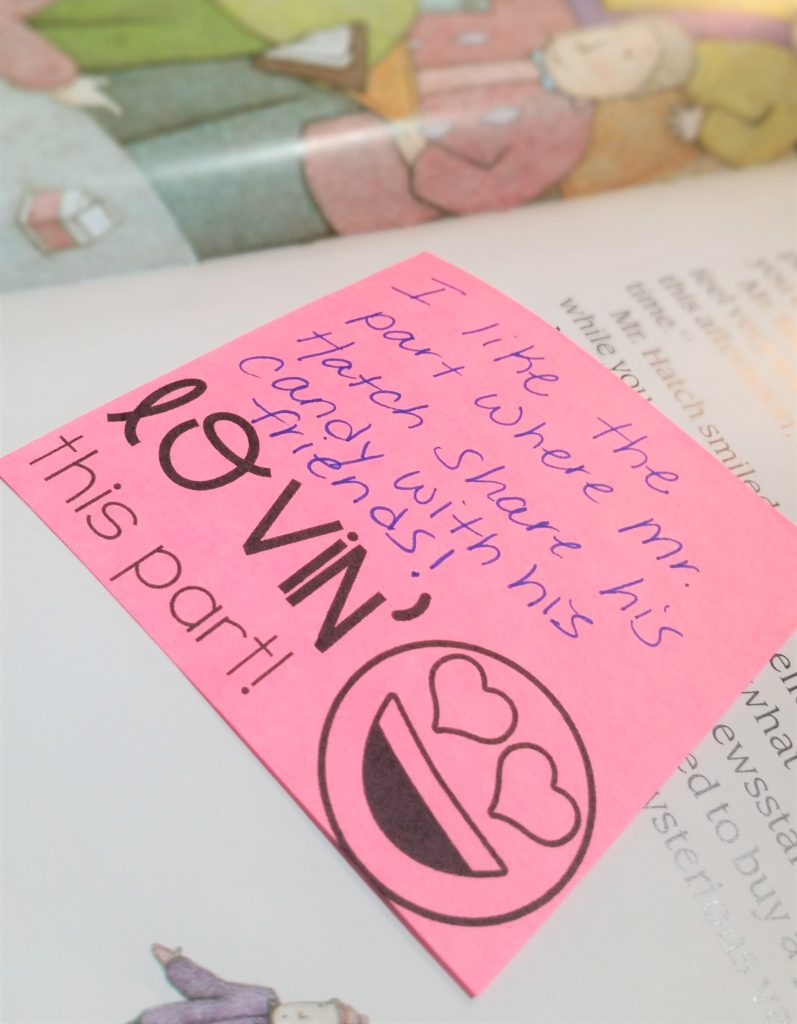 24. Do an Author Study
"I Love to Read" Month is a great opportunity to teach your kiddos about how authors often write in themes or ideas. Take a week to read books from one specific author (like we did here!) and then discuss what students learned and understood about the author's central themes or topics. Ask them what types of books they'd want to write and what topics or themes would they want to cover if they were authors.
25. Hold a Door Decorating Contest
These seriously NEVER get old! Am I right? Teacher friends, select a book to read together and then celebrate by helping your students decorate the door based on the book! Bonus: Get the WHOLE school involved for a super fun contest in honor of "I Love to Read" Month!
26. Make "Reading is Golden!" Snack Bags
Make snack bags with Rold Gold pretzels, Goldfish graham treats, and a chocolate treasure candy for your students. Include a little personalized note about how "Reading is golden, and so are YOU!" It's sure to bring some smiles to those cute little faces!
27. Have a Book Swap
Have your students bring in one gently-used book to "swap" with another student in the class. They will be so excited to see what their new book will be, plus they will learn about giving in the process. (Just be sure to give the books time to "breathe" before trading, of course!)
28. Use Scholastic Dollar Deals
Use those dollar deals and points, people! They can come in so handy to help you buy a book for each student or new ones for your classroom to use for any of the ideas I shared above!
Or, organize an "Adopt a Student" activity where family or friends can sponsor a student in your class so that he or she can get a free book to celebrate "I Love to Read" Month!
*BONUS:
Okay, last one, for real this time. Let us not forget ourselves, teachers! We love to read, too, right? I have a list of the top 9 must-read books for you as a teacher in 2021, so be sure to check it out here. Then let me know in the comments what you're reading and how you celebrate this special month with your students…
Seriously, there are so many easy, fun, and creative ideas to celebrate such a packed month!!! Which one is your favorite? What will you try out with your class?
More Ideas for February!
Looking for more ideas to bring the learning into your classroom this February? Check out these other posts!
Sign up to snag these!
Receive all these classroom management tools right to your inbox!