If there were ever a year that just brought you to your knees, pushed you to the extreme, and made you rethink every life decision, 2020 would be it. Friends, 2020 was hard. But look, you made it…and in mostly one piece. But, we've got Winter Break coming, and if there is one thing you MUST do this holiday season, it is to relax and take some much-needed time off. For me, relaxing includes reading. And I think with everything that's happened this year, a little reading would do us all good. Today, I'm sharing nine of my must-reads for teachers in 2021.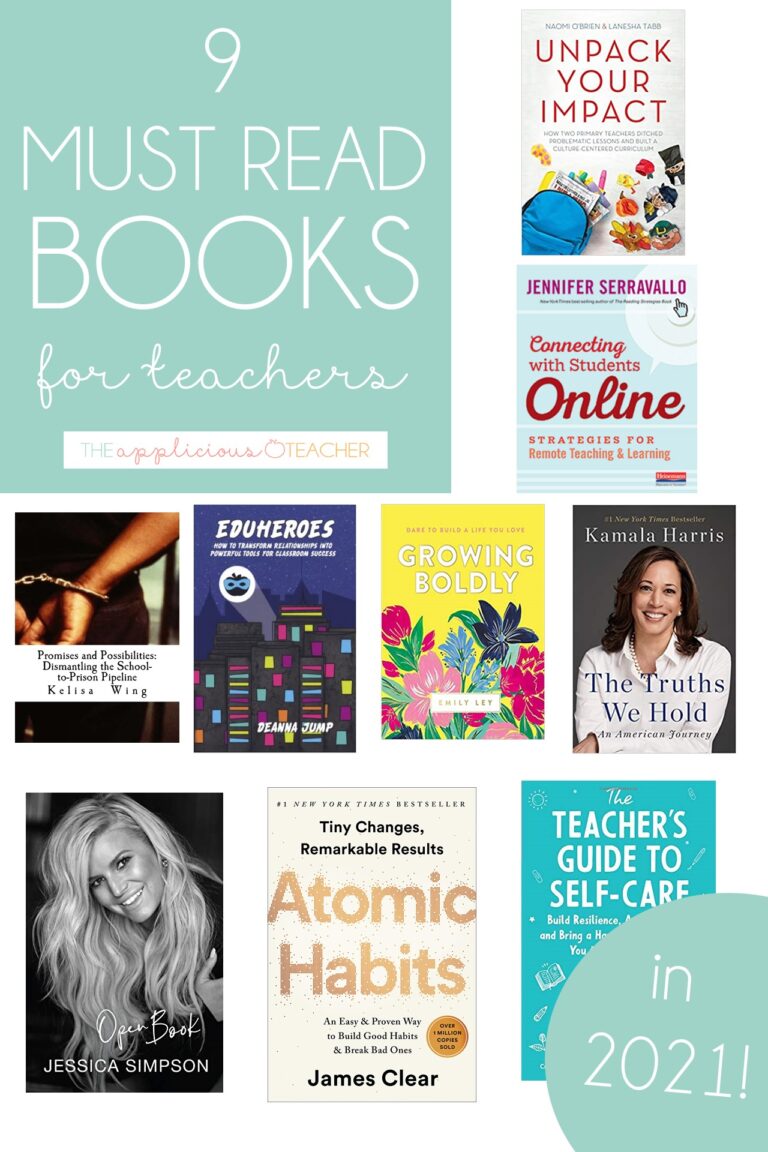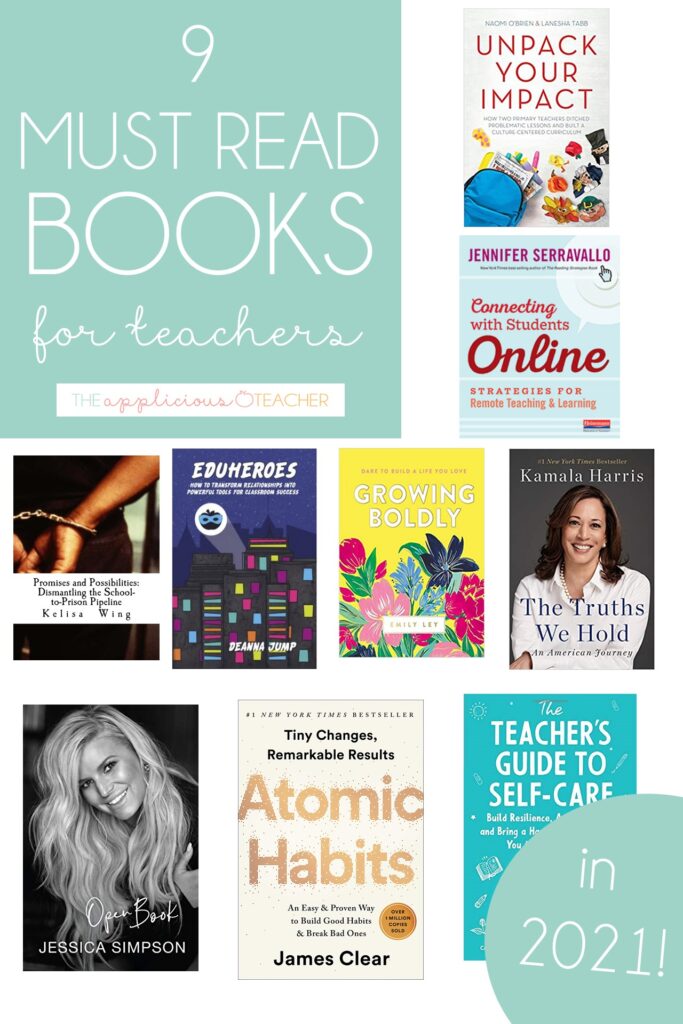 Some are just fun reads, while others are meant to better you as a person, open your eyes to situations you didn't realize were happening, or help you hone your teaching craft. But all of them are perfect for helping you reshape how 2021 will look in your personal and professional life.
Please note this post contains affiliate links. If you do follow my links, please know that I do make a very small commission from your purchase. There is no cost to you, but this extra coinage allows to me to continue creating free resources and writing awesome content for you!
Books for Teachers in 2021
No time to read the whole list? I understand! Teachers be busy! You can click the links in the caption to check out just the specific books you're looking for!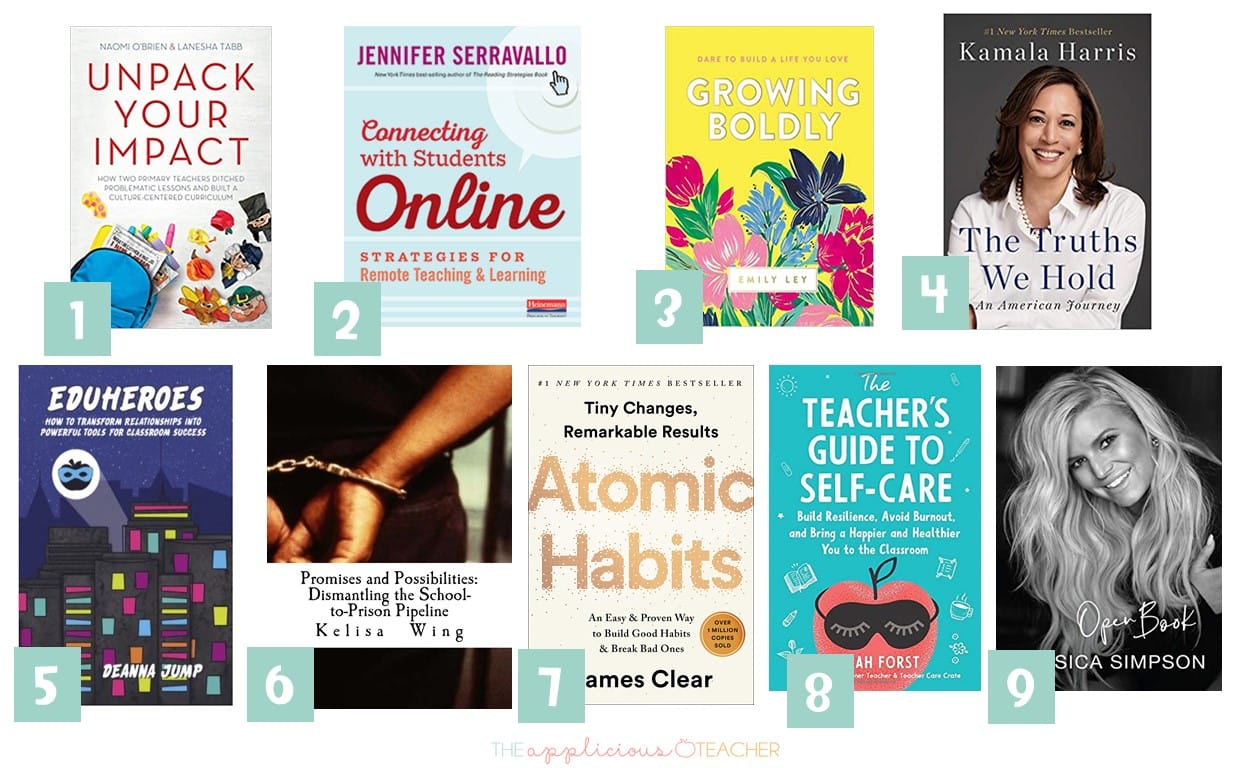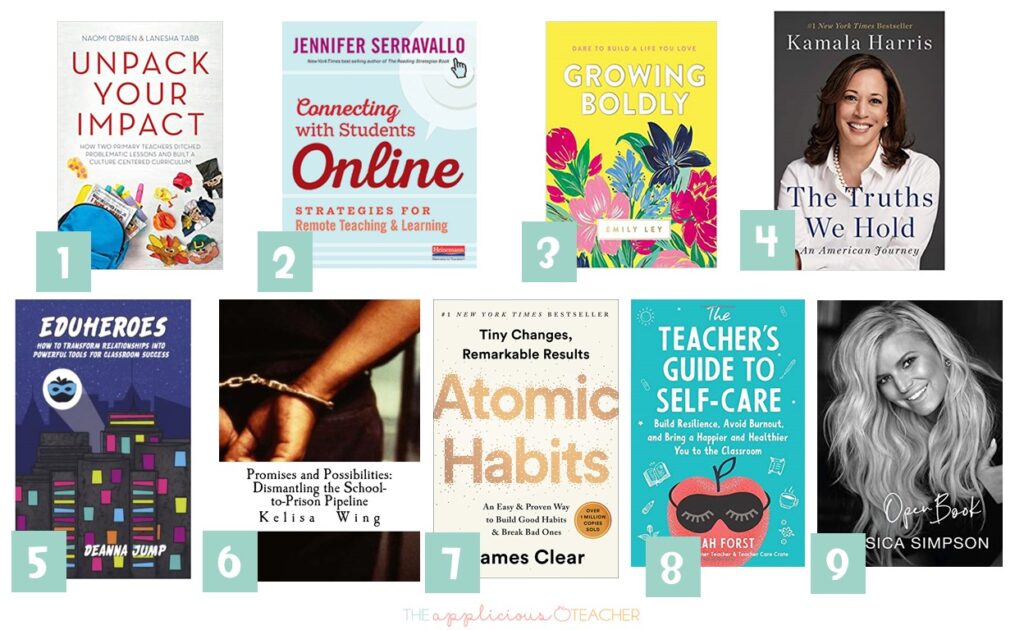 1. Connecting with Students Online: Strategies for Remote Teaching & Learning By Jennifer Serravallo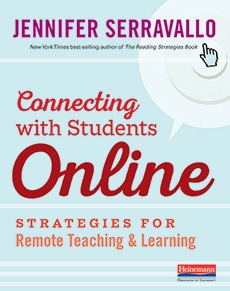 If there's one thing all teachers had to learn how to do in 2020, it was teaching online! Most were just thrown to the wolves and told to figure it out. Teachers, you basically had to rethink and rebuild the educational system. The crazy thing is… you did it! But, now that you're out of survival mode when it comes to remote teaching, it's a great time to start perfecting that craft. Maybe you'll be teaching in-person in 2021, or maybe you'll be teaching online… either way, Jennifer Serravallo's new book, Connecting with Students Online, is a perfect place to start perfecting! And with her Reading and Writing Strategies books already in your teacher toolbox, you know this will only increase and complement your effectiveness in teaching online!
Order your copy here!
2. Unpack Your Impact by Naomi O'Brian and Lanesha Tabb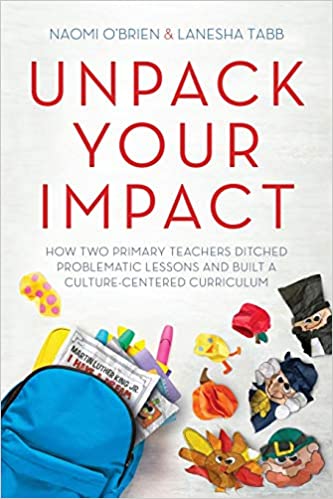 If there was a positive point to 2020, it's the massive gains teachers made when it comes to better understanding their privilege and how it can hurt/help their students sitting in their classrooms. Nobody understands that power more than Naomi and LaNesha. And they've taken that understanding and wrapped it up into a system that will help you build a culturally sensitive classroom through your social studies, civics, and history lessons.
3. Promises and Possibilities: Dismantling the School-to-Prison Pipeline by Kelisa J. Wing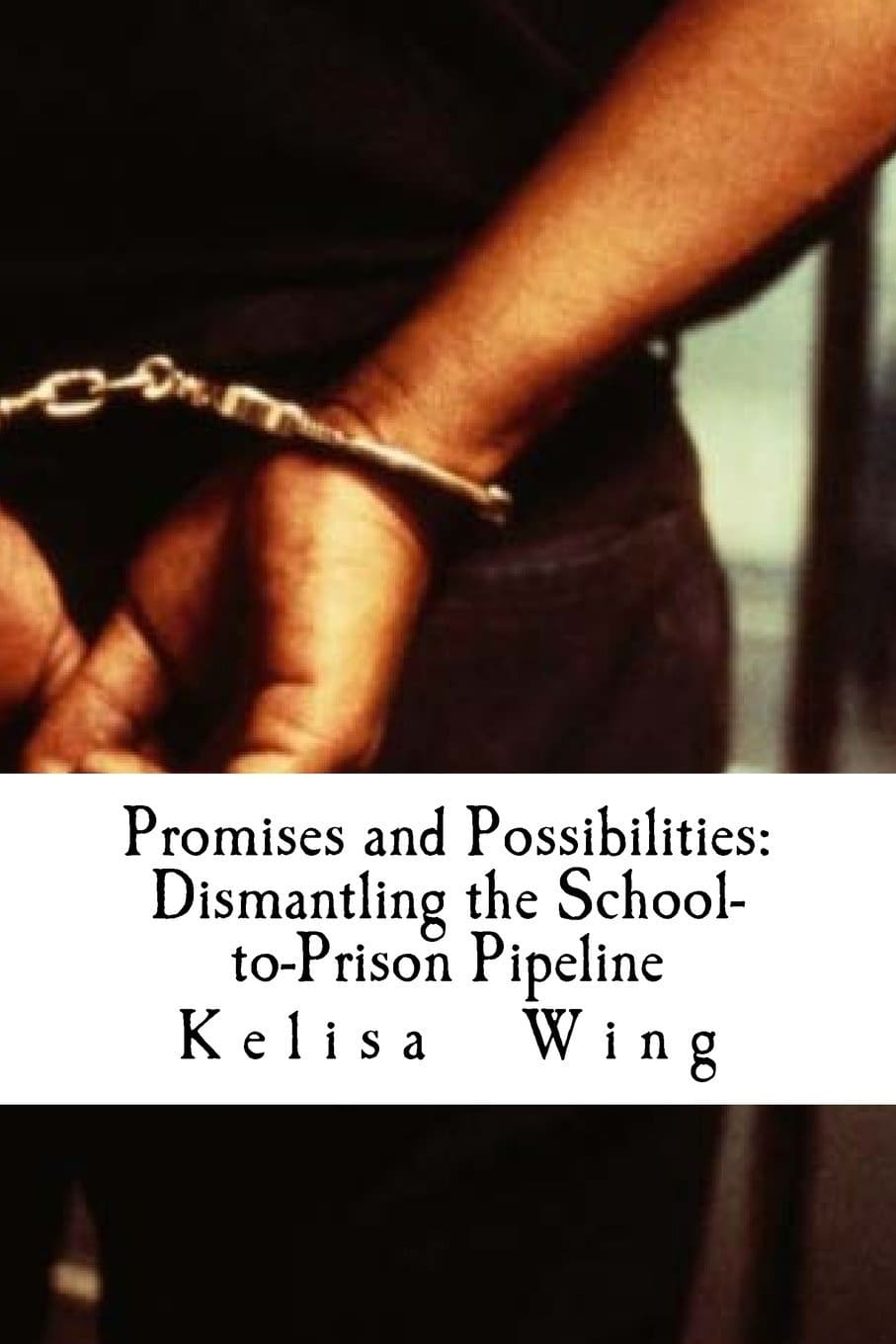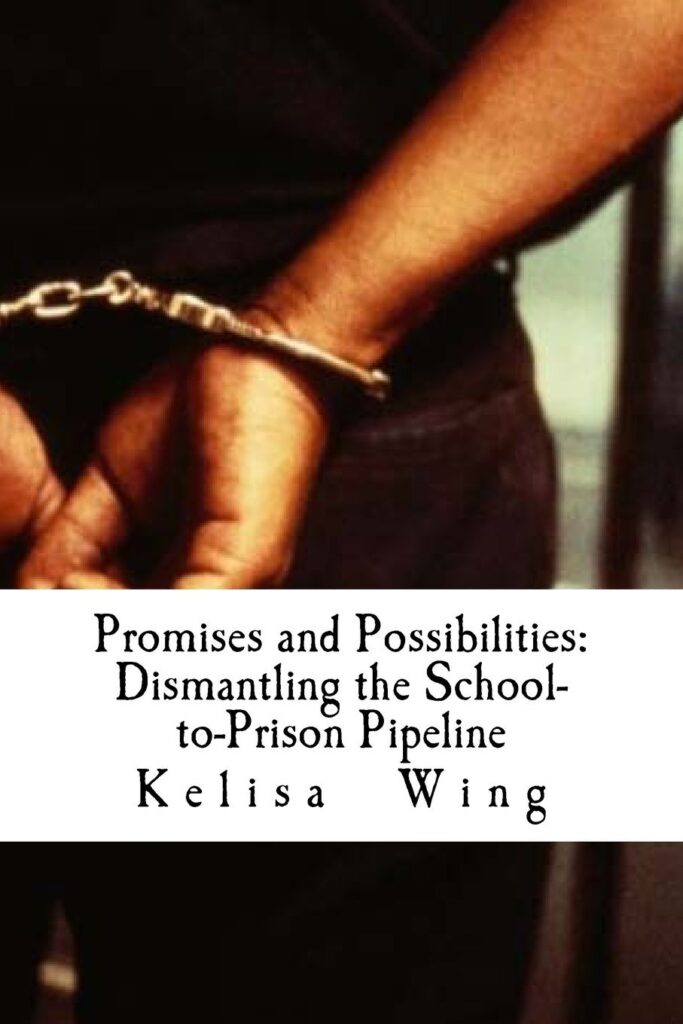 Continuing on the rare positive point of 2020, Promises and Possibilities: Dismantling the School-to-Prison Pipeline by Kelisa J. Wing is the perfect place to start to better understand how many of the common discipline practices at schools can cause massive harm to our most vulnerable populations. Kelisa writes simple and to the point and makes understanding how many students are stuck in the "school-to-prison" pipeline easy for even the most unfocused reader. Kelisa also offers real solutions to the problems and backs up those solutions with real examples of how it is being utilized. Well done, Kelisa… well done!
See it on Amazon here!
4. Growing Boldly by Emily Ley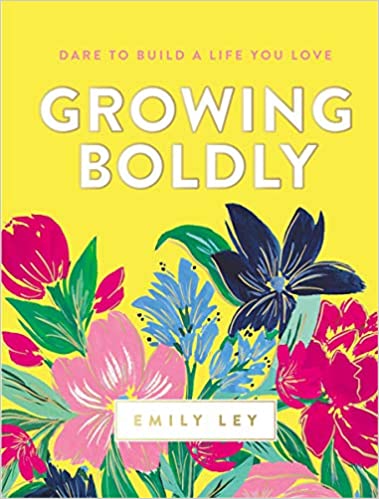 If you've read ANY of my book lists in the best, then you know Emily always finds her way on to them. Her simple writing style, coupled with smart, do-now advice, makes it easy to fall in love with her books. Although her newest adventure, Growing Boldly, isn't officially out yet, I can't wait to add it to my collection. In this book, Emily guides you through how you can reach your fullest potential in becoming the bold, powerful woman you were designed to be. (Pre-order your copy so we can read it together!)
5. Atomic Habits by James Clear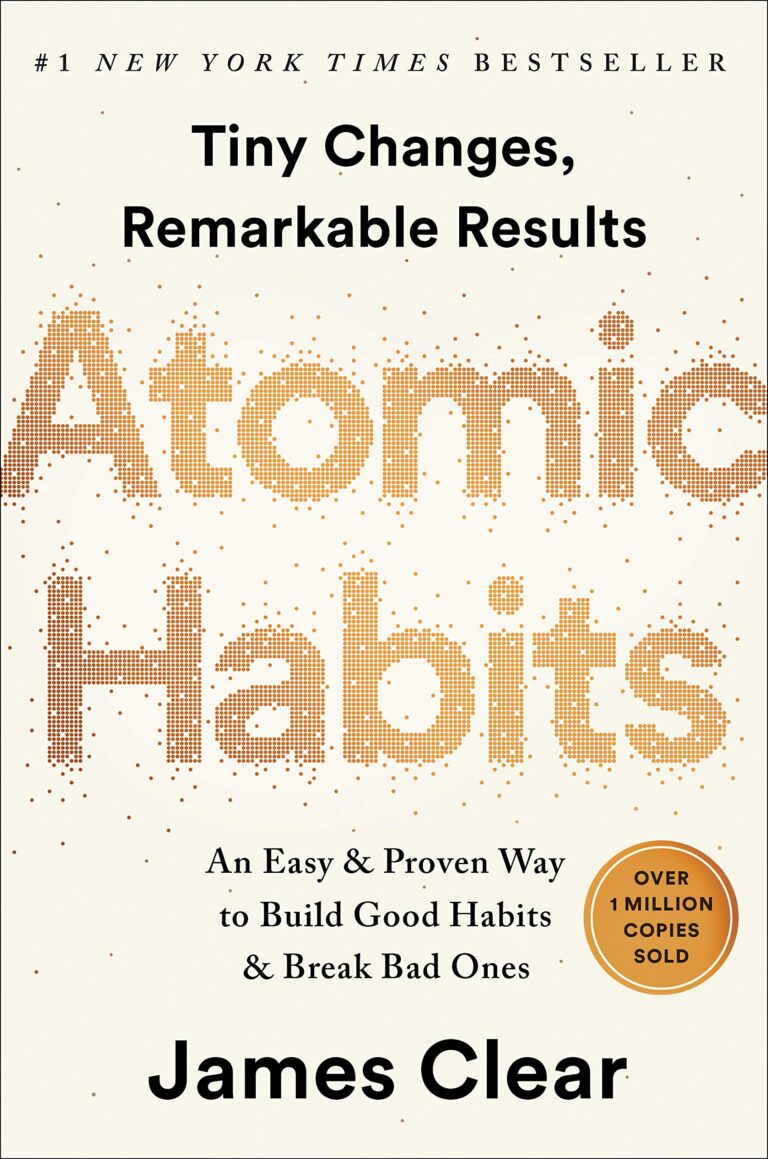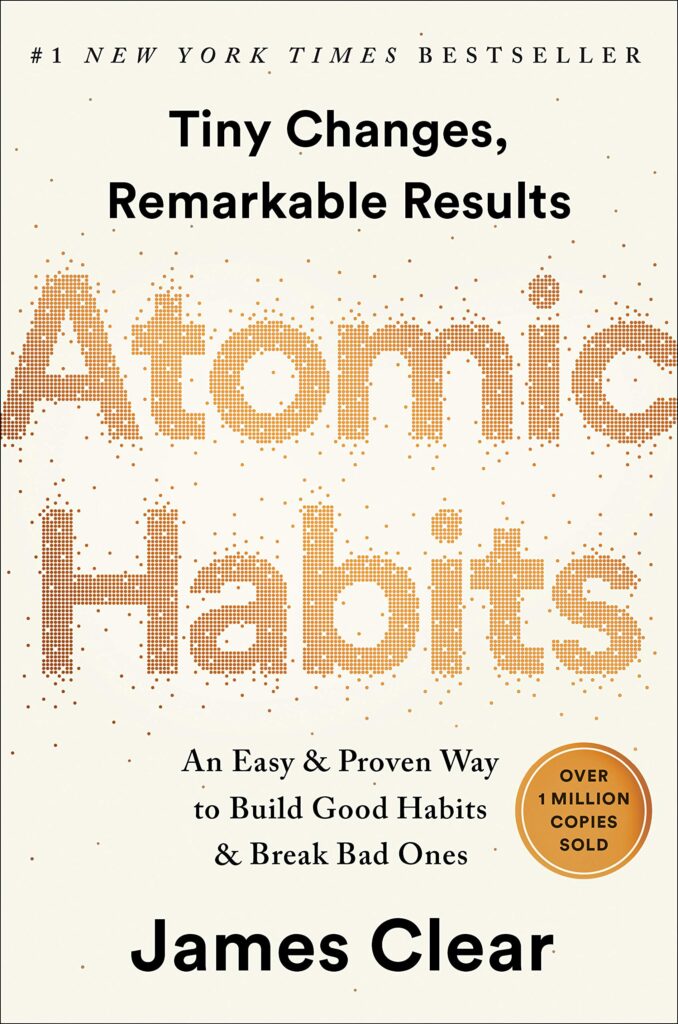 Ok… so this one has been out for a while, and you've probably seen/heard about it already. I recently had a chance to enjoy this book while on the worst family getaway I've ever experienced. And although the travel wasn't the greatest, listening to the audiobook of this was a bright spot for me. In this book, James writes to help you understand how to leverage human nature to build successful habits and break bad ones.
I'm sure you're wondering why this book made the list for teachers? Well, although the book is clearly meant to help you develop better habits, the entire time I listened (which was plenty of time on that 10-hour drive!), I couldn't help but think about how these little habits could play out huge in the classroom. Imagine using habit-building strategies to nurture a kinder classroom or students who enjoy reading, writing, or math. Seriously, the possibilities are endless! I actually liked this book so much I also purchased the print version and re-read it.
Grab your copy here on Amazon.
6. EduHeroes by Deanna Jump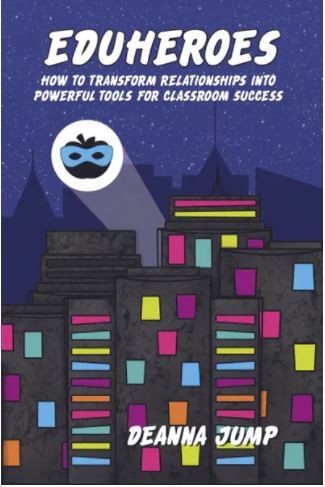 If the name Deanna Jump doesn't ring a bell, let me quickly refresh your memory: Deanna Jump from Mrs. Jump's Class… the OG TeachersPayTeachers.com seller who was the first million-dollar teacher. She's also one of the sweetest, kindest, and most passionate educators I have ever met. So when I heard this amazing woman found time to write a book, I KNEW it had to be good. And it is! EduHeroes: How to Transform Relationships into Powerful Tools for Classroom Success challenges you to become a positive influence in and outside your classroom. In this book, Deanna shares the importance of building positive relationships with your students and exactly how to harness this powerful strategy in your classroom.
Check out the book on Deanna's website here!
7. The Teacher's Guide to Self-Care: Build Resilience, Avoid Burnout, and Bring a Happier and Healthier You to the Classroom by Sarah Forst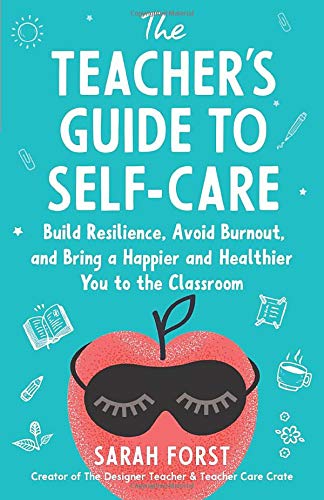 Can you even scroll through IG without hearing about this "self–care" thing? For those unfamiliar with this term, "self-care" consists of things you do to take care of yourself. If you weren't stressed before, 2020 made sure to double down its efforts for teachers. Hello teachers, we just need you to uphold the rest of the country and also help stop the spread of certain viruses… mmmkay… Anyway… to say the least, teachers are STRESSED to the max in 2020. This book by Sarah Forst (the face behind The Designer Teacher and The Teachers Self Care Crate) promises that a little teacher self-care can help you build a more resilient, happier, healthier you. And honestly, at this point, I think it's worth trying.
See it here on Amazon!
Here's another suggestion for helping to fend off teacher burnout in under a minute!
8. The Truths We Hold: An American Journey By Kamala Harris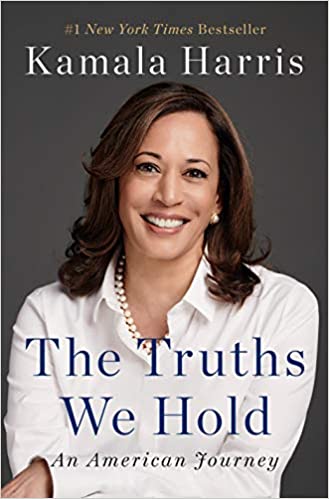 Another good thing that came out of 2020? The first female vice-president. It doesn't matter your political views, this woman is making history and smashing the glass ceiling for girls and minority Americans everywhere. Personally, I think it's worth taking a closer look at the stuff a first female VP is made of. Did I mention she also wrote a kids' book? Yeah… def worth learning more about!
Find it here on Amazon.
9. Open Book by Jessica Simpson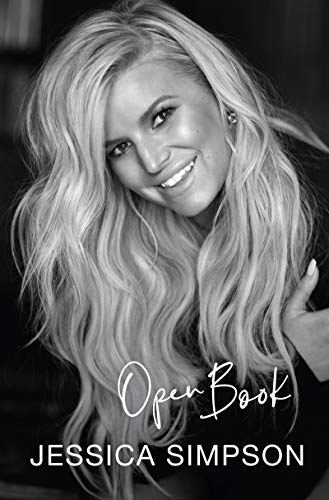 So, here's the thing. I *liked* Jessica Simpson back in the day and loved watching "Newlyweds" on MTV. But, other than that, I didn't think too much of this blonde former pop-star. I can't quite remember who recommended this book (Probably Katie from QOTFGJ), but when they did I thought… eww… a book all about a once-famous pop singer who now owns a clothing line? Not interested. (I'm not really a biography kinda girl-more sunny beach romance novels) But it was something in the recommendation that piqued my interest, and I am SO glad I listened.
Seriously, this one is so good. It's written in a way where you feel like you're sitting with Jessica herself. It's just you and her chatting, except she's telling you every living detail of her life, and you're just staring wide-eyed with your warm cup of tea in your hands, wanting to laugh and cry along right with her. And then your little chat is done, and you can't believe what an amazing, strong, and resilient fighter Jessica really is. I WAS BLOWN AWAY! I've recommended this book more than any other book on this list. If you've struggled with depression, past demons, lack of self-worth, or struggled in any capacity, you will find solace and hope with Jess.
See it here on Amazon!
9 Books for Teachers in 2021
So those are just nine titles that teachers should be checking out in 2021. Like I said before, 2020 was something else. But 2021 has the potential to be so much better (even if it's more of the same of 2020). Here's how we can swing this one to be different: We're prepared. 2020 caught us off guard. When you stepped out of your classroom in March of 2020, you just knew you'd be back in time for the testing season, but then it was pushed until the end of the year. Ten months later, we're still facing shutdowns and mass quarantines, but now we know what to expect. We know what it's like to teach from home or to be constantly inundated with bad news. And friends, that's half the battle. Use these books to bring balance, peace, and understanding into the new year. Here's to better in 2021!
Check out Previous Years' Book Recommendations for Teachers!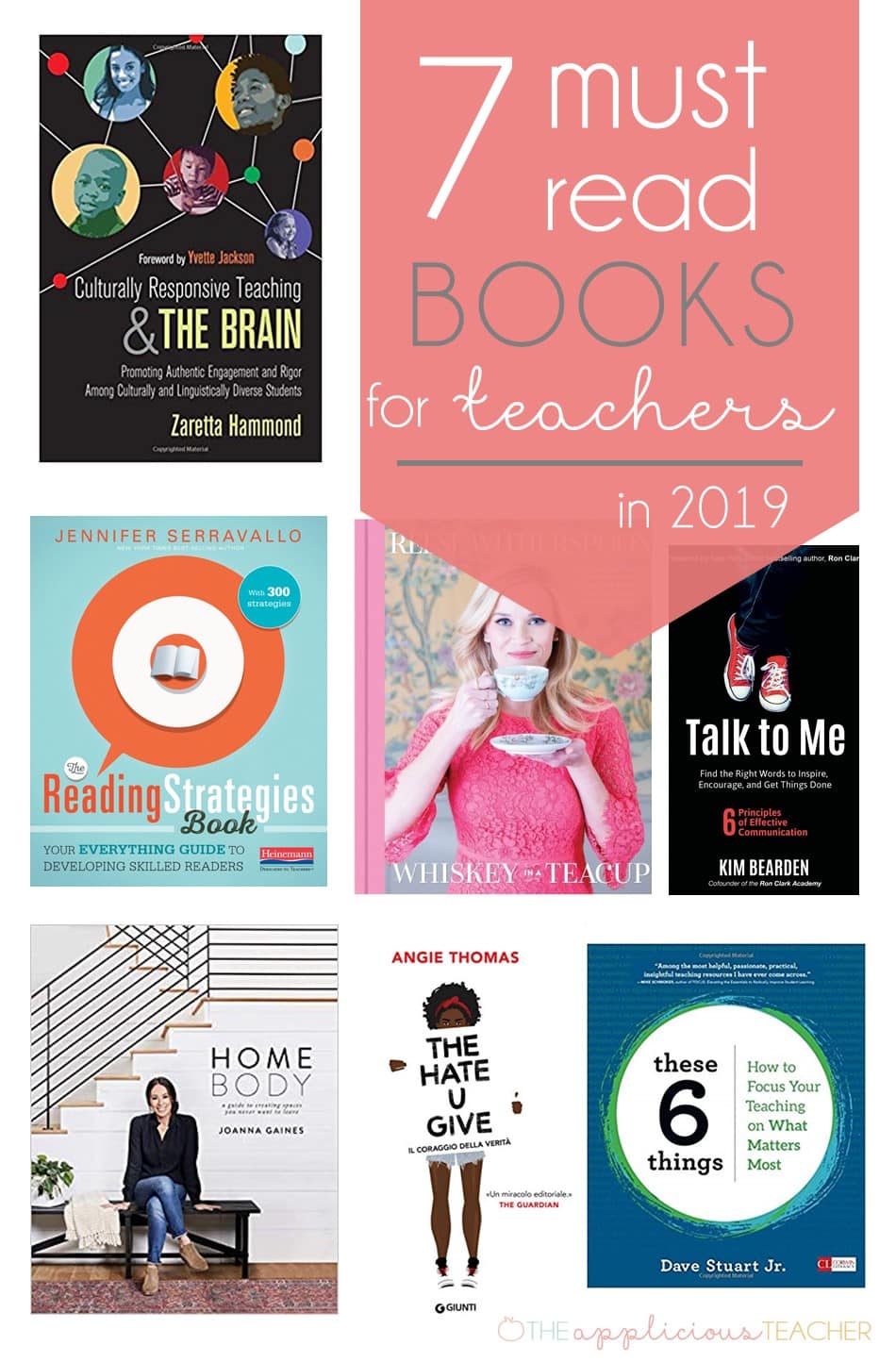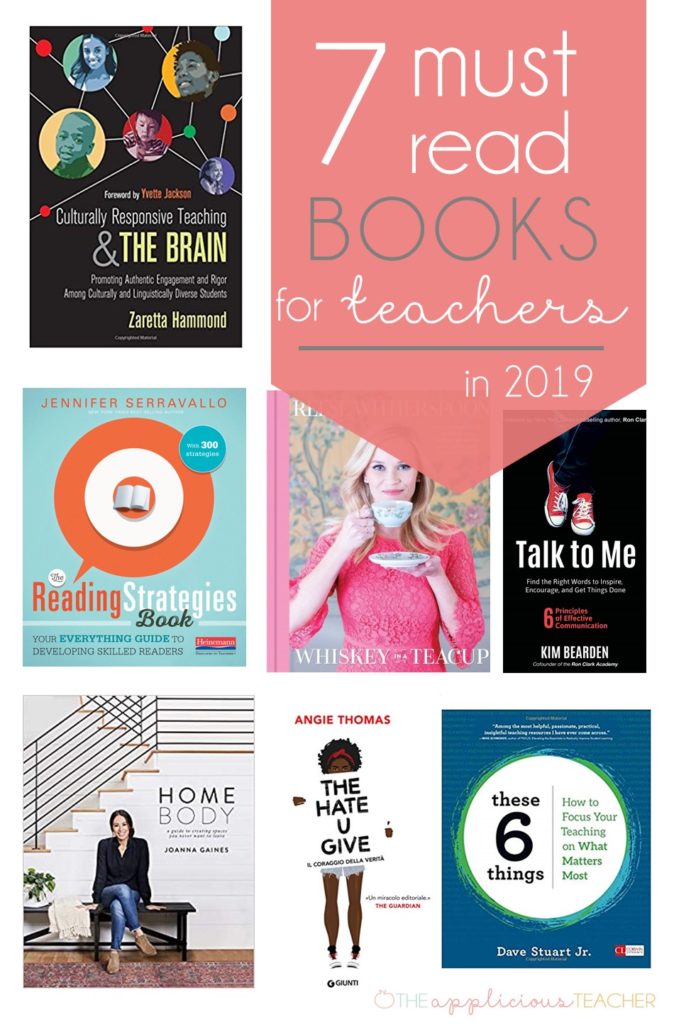 Sign up to snag these!
Receive all these classroom management tools right to your inbox!